These Are the Brands That Are Winning This Marathon Season
Here's what the runners are wearing.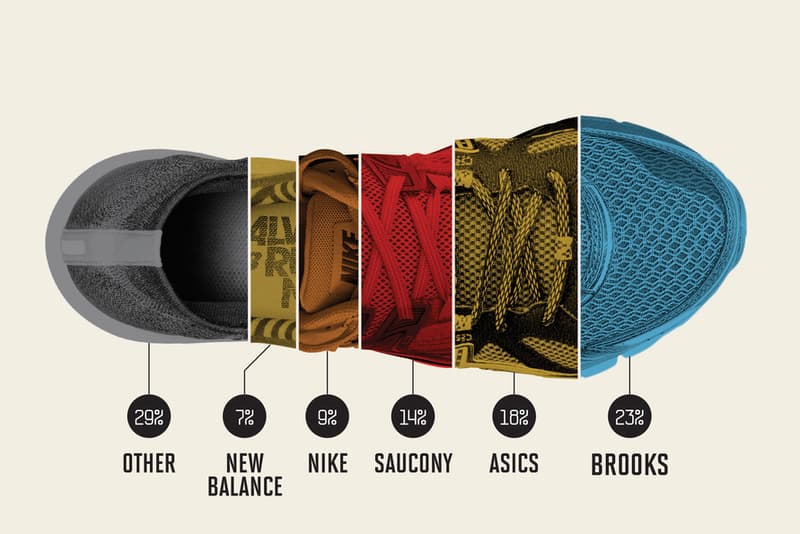 It's that time of year again — marathon season is upon us. With major events coming up this fall in Washington, D.C., New York City and Philadelphia, it's time to take a look at what brands the athletes will be rocking for the race. According to Running USA, almost 2 million people ran a half-marathon in the U.S. in 2015, and more than a quarter of that number ran a full. Although down from the previous year's high, the market for running shoes is still showing no signs of slowing down.
In 2015, Americans spent $3.2 billion USD on running shoes, according to the National Sporting Goods Association — up 40% since 2010. For veteran runners, smaller brands tend to hold sway such as Brooks, which was purchased by 23%. Following in suit is ASICS with 18% and Saucony with 14%. Nike and New Balance take fourth and fifth place with 9% and 7%. As for adidas, the brand isn't even on the radar when it comes to hardcore runners. What's your go-to brand?