Lupe Fiasco: "F*ck Cudi"
Lupe Fiasco has more not so kind words for Kid Cudi regarding the Drake/Kanye situation.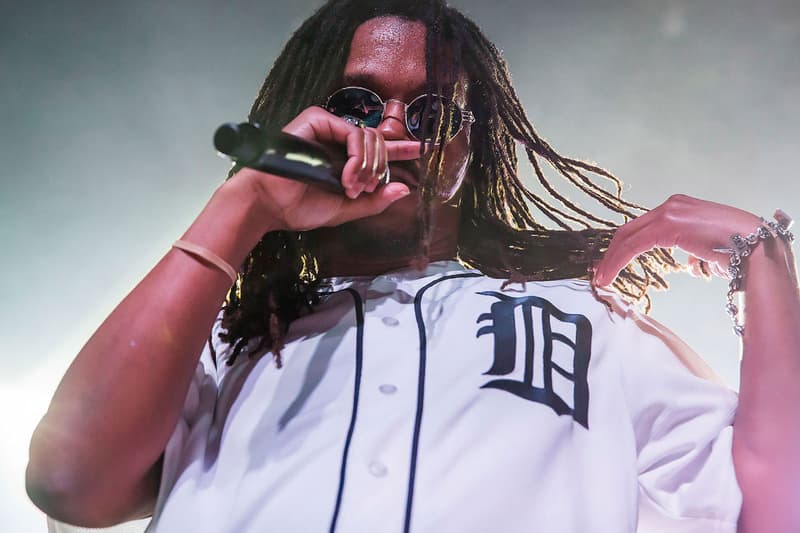 [gallery columns="3"]On Friday, Lupe Fiasco shared some not so kind words for Kid Cudi in regards to Cudi's ongoing beef with Drake (and possibly Kanye West). The Chicago artist first posted a few memes to mock Cudi for threatening Drake from rehab, then shared more details on his rocky relationship with the Cleveland native. Yesterday, Lupe took to Twitter again to voice his opinions on Kid Cudi. He starts off with "f*ck Cudi" and follows with: "You pushing what you think you know about this dude. I'm acting what I know. That dude foul and needs his ass beat. Period." When fans call out Lupe for talking down on Cudi while he is recovering in rehab, Lupe clarifies his intentions: "Not once have I denigrated or talked down on mental health in any shape, way or form. I actually supported Cudi when he was on edge years ago." Check out the tweets below.
You pushing what you THINK you know about this dude…I'm acting what i KNOW. That dude FOUL and needs his ass beat. Period https://t.co/KVjti5ty5m

— Lupe Fiasco (@LupeFiasco) October 29, 2016
He called me a thief. In public. Had all kinds of people shitting on me for no reason. Then ducked a conversation to clarify or squash it https://t.co/164DtLO83P

— Lupe Fiasco (@LupeFiasco) October 29, 2016
On my moms I tried everything to get in touch with this dude. Nigga I looked out for spit in my face and ran. That ain't cool nowhere… https://t.co/P8PL3gIaNJ

— Lupe Fiasco (@LupeFiasco) October 29, 2016
Not once have I denigrated or talked down on mental health in any shape, way or form. I actually supported Cudi when he was on edge yrs ago https://t.co/eSInb18E0m

— Lupe Fiasco (@LupeFiasco) October 29, 2016