Lupe Fiasco Has Not So Kind Words for Kid Cudi
Lupe mocks Cudder for threatening Drake from rehab.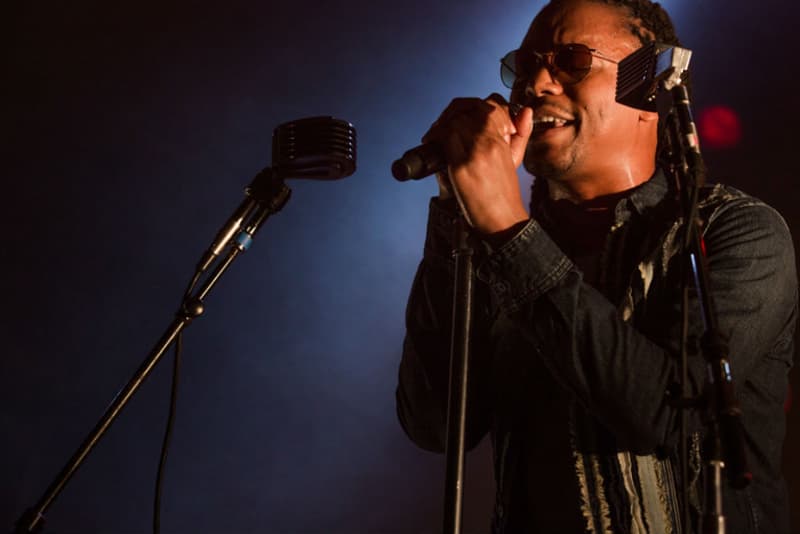 Earlier today, Kid Cudi returned from a lengthy hiatus to Twitter to send some direct words to Drake who threw some lyrical jabs and ridiculed his mental state. Naturally, the heated Twitter exchange between both artists prompted a big response within the social media network, which also included a series of tweets from Lupe Fiasco. It's been generally known that he and Cudi are on difficult terms after Cudder disapproved Lupe's offer to write a verse for his fans in exchange of $500 USD in 2015. In response to Cudi's tweets, the Chicago native first shared a couple of memes to mock him for threatening Drake from rehab before offering more details on his rocky relationship with the Cleveland artist. He also shed light on his experiences with the subject of depression: "When thing got real & suicidal for me I accepted the compassionate solace and therapy of my true friends & I cherish them to this day."
Read select tweets below and follow Lupe's entire view on the matter over at his Twitter account.
It's childish and it's petty. But he deserves all of it & more. https://t.co/5D37oY0W0B

— Lupe Fiasco (@LupeFiasco) October 28, 2016
Cuz security gonna break that up & it's not gonna happen. Security wasn't gonna stop ours hahaha https://t.co/KD9kttazTN

— Lupe Fiasco (@LupeFiasco) October 28, 2016
He a disrespectful clown tho Leticia….he can't help himself but still… https://t.co/RSirvHBC8g

— Lupe Fiasco (@LupeFiasco) October 28, 2016
If you've seen what I've seen out of people in this business or the slick shit peeps pull on you that you find out about…you'd be R&B too https://t.co/DOyxfS61cT

— Lupe Fiasco (@LupeFiasco) October 28, 2016
How is that a definition of genius? Also It's funny (suspicious) how you define genius to fit exactly how you do things…or am I reaching????? https://t.co/CuCrPUgLuD

— Lupe Fiasco (@LupeFiasco) October 28, 2016
Cudi called me a thief then ducked for two years and counting when I tried to reach him PRIVATELY so he could explain his words to me. https://t.co/i17ZzpGPEu

— Lupe Fiasco (@LupeFiasco) October 29, 2016
No but When shit got real & suicidal for me I accepted the compassionate solace and therapy of my true friends & I cherish them to this day https://t.co/CnAUoMH9Bc

— Lupe Fiasco (@LupeFiasco) October 28, 2016
Photographer

Dustin Tolman