Benji B Outlines the Sounds & Sights of Tomorrow
He also has nothing but praise for Raf Simons, visvim, Saint Laurent and Acne.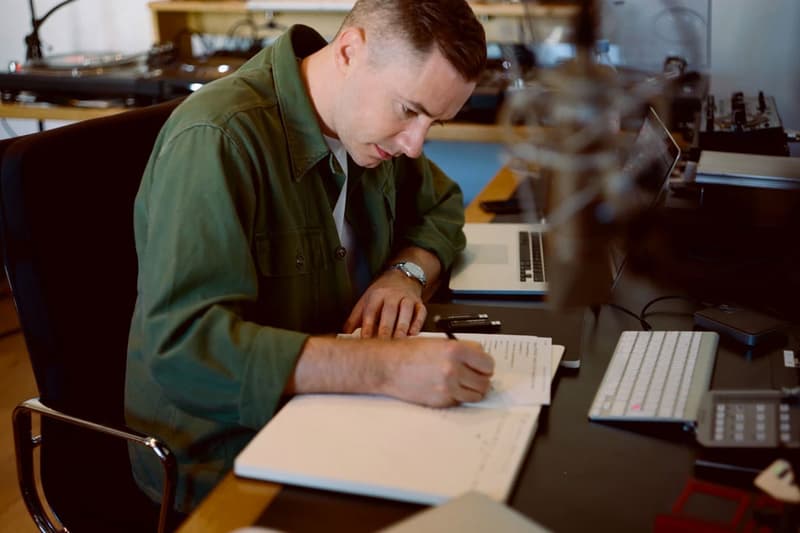 With his weekly BBC Radio 1 program continuing to grow in popularity and influence, Benji B links up with SSENSE for an exclusive interview. Speaking to Zainab Jama at his own studio, Benji B opened up about some significant topics he's forever been passionate about, such as fashion and its relationship with music. Specifically, the U.K. radio personality and DJ delivered some quotes about his own experiences creating soundtracks for runway shows, the fashion industry's current connection to modern music, and the next major movements in "club culture." He also expounds on his own appreciation of the art behind clothing, calling Raf Simons a "god" and throwing his support behind Acne, visvim and Saint Laurent. "Style is identity but with clothing … I have always been really interested in style and not that fussed about fashion. Fashion is worrying about what's in and what's cool to like and which designers it's cool to represent this season, and I really don't subscribe to that. My dress code has always been a combination of contemporary menswear and streetwear," he explains. You can check out some highlights from his SSENSE profile below, while the entire interview can be read here.
His thoughts on modern club culture:

"The modern incarnation of clubbing might not be clubbing as we know it … There's already an incarnation, isn't there, of just putting a GoPro in front of the decks and people clubbing in the house. So I don't know, but I have faith because I think that all music and lifestyle is cyclical. The only thing that makes me worry is when I look at New York and I think we could go that way. I think it's healthy for things to always change and keep moving. But I hope that London in particular can remain at the cutting edge of club culture."

On the relationship between fashion and music:

"I think it's really positive that music is being embraced as an important thing in that world. What always used to confuse me about fashion was that if you cut through the circus that surrounds the artists and designers where it's lots of hot air, the people right at the center of that world are incredible. Those people are artists at the level of the greatest directors, photographers, fine artists, musicians, or producers. Their commitment to their art and knowledge, dedication, and experience is unparalleled and totally legitimate. What they do is of great creative value to the world. But it's so ironic that there should be all of this talent and amazing artistic taste, and yet always such bad taste in music. It would be this mad contradiction where you'd go to an afterparty and it would be like the trashiest music. My only fear is that the current trend for having cool music at parties is because it's people wanting to be cool, rather than because they want to have good music at their parties. Which is fine for us, because we get to play good music."

His own vision for nightlife's future:

"I'd like the natural order of things to take hold and for the next generation of younger clubbers to invent their version of clubbing. When I say "invent" I don't mean change the format, I just mean have the energy that every generation up to now has had, which is to be part of something that might turn into a new genre or a new scene. The place that DJs and producers and label owners are born is not in their bedrooms, it's on the dancefloor of a nightclub—that's where people turn around and go, I want to do that, I want to make a tune, I want to DJ. And you can only become good at that through experience: doing it, listening to it, observing it, being there in real time."