These Are the Trick or Treat Goodies You Would Find in Japan
Ever wonder what sweets and snacks can be found overseas?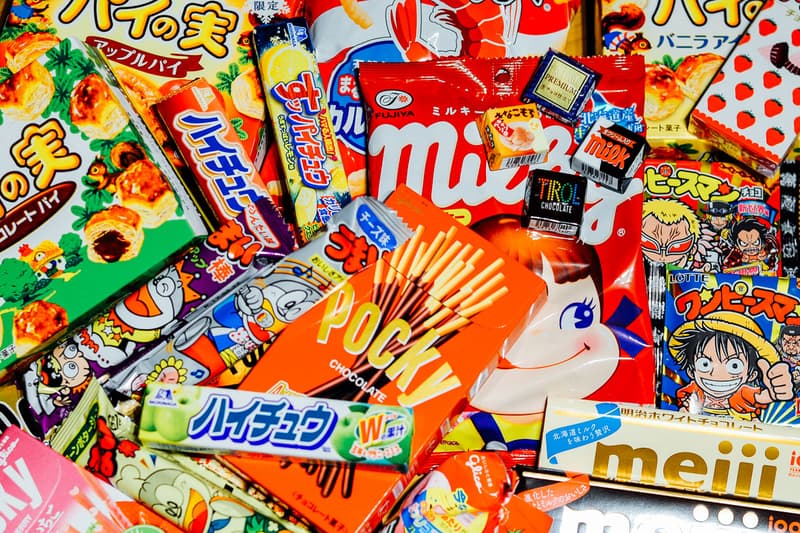 1 of 10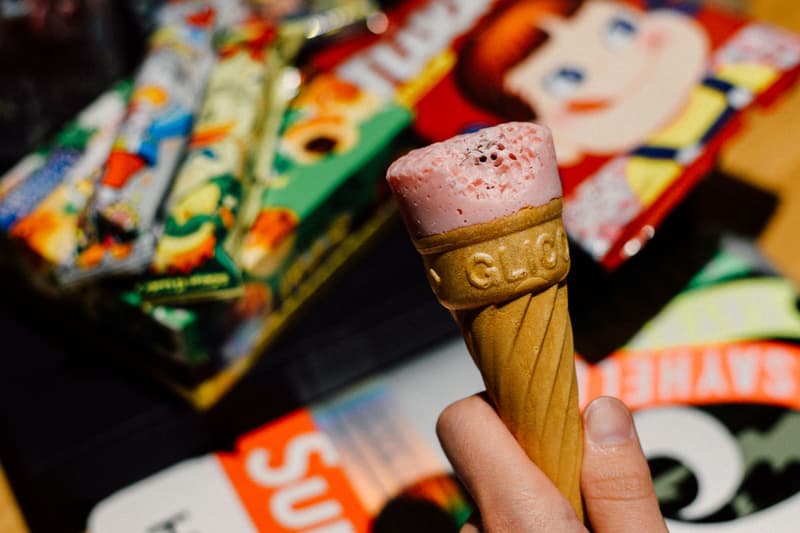 2 of 10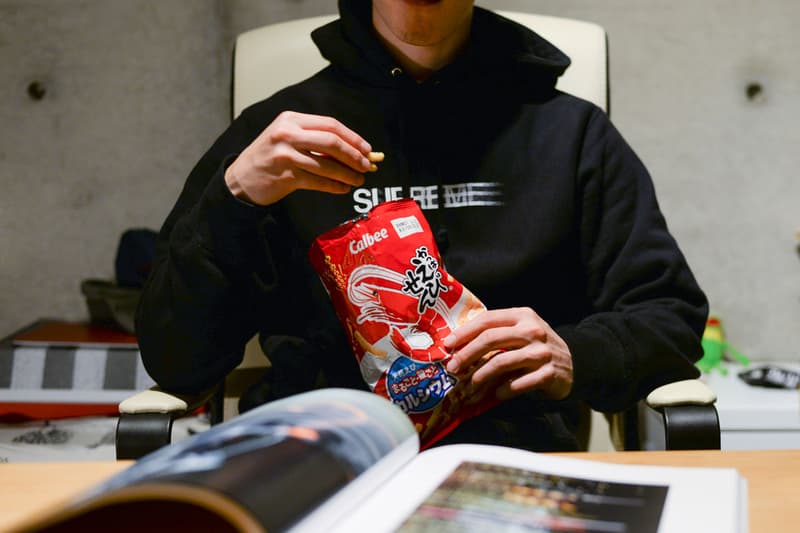 3 of 10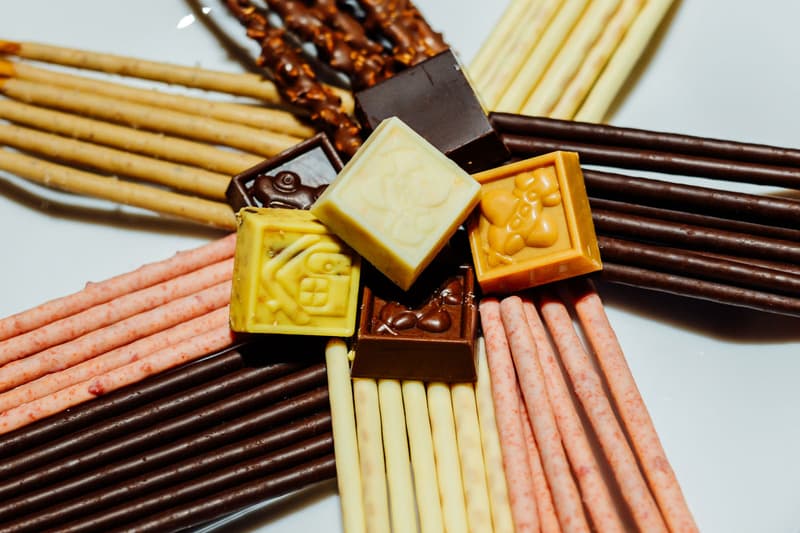 4 of 10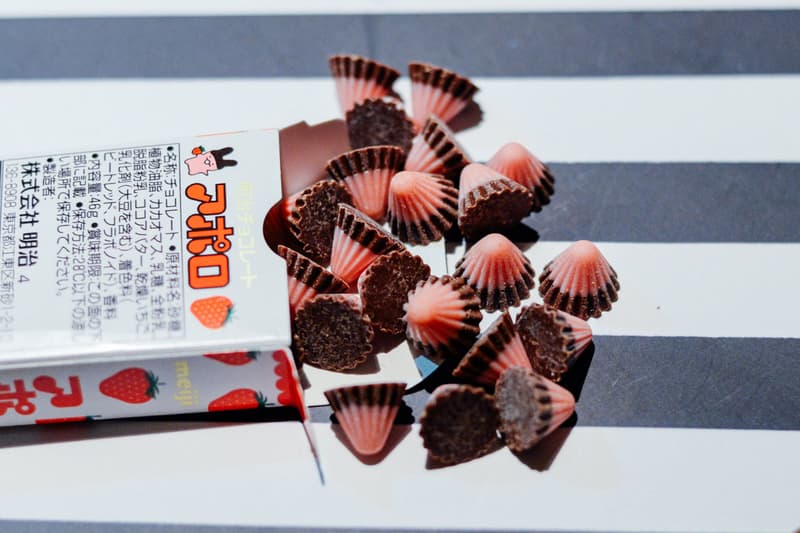 5 of 10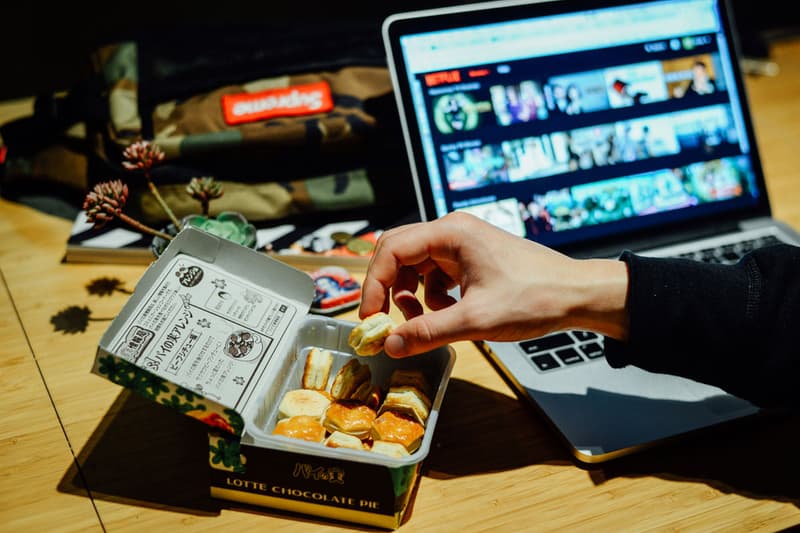 6 of 10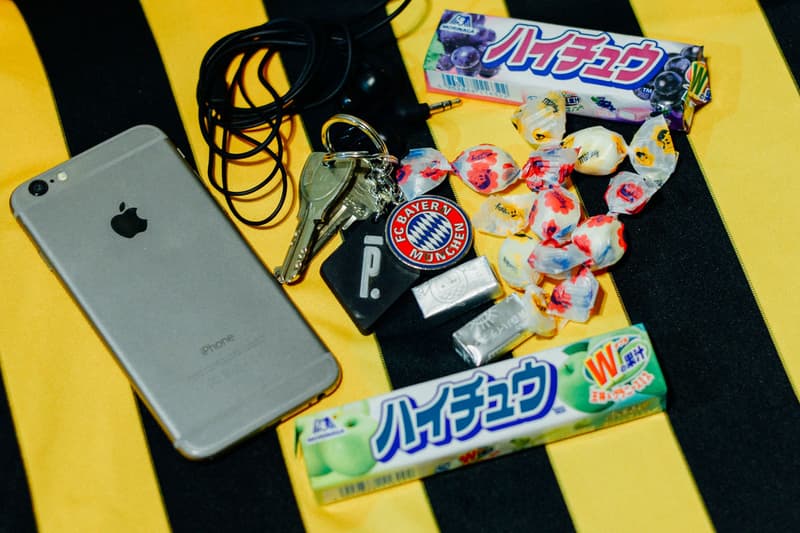 7 of 10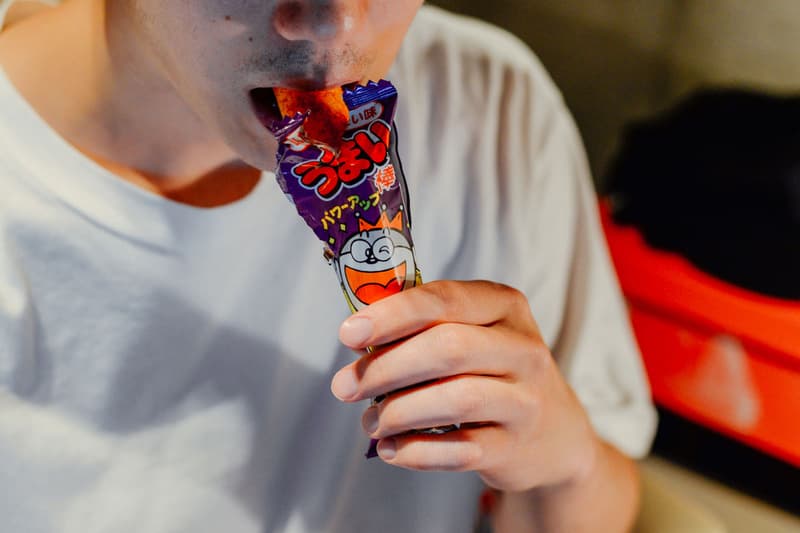 8 of 10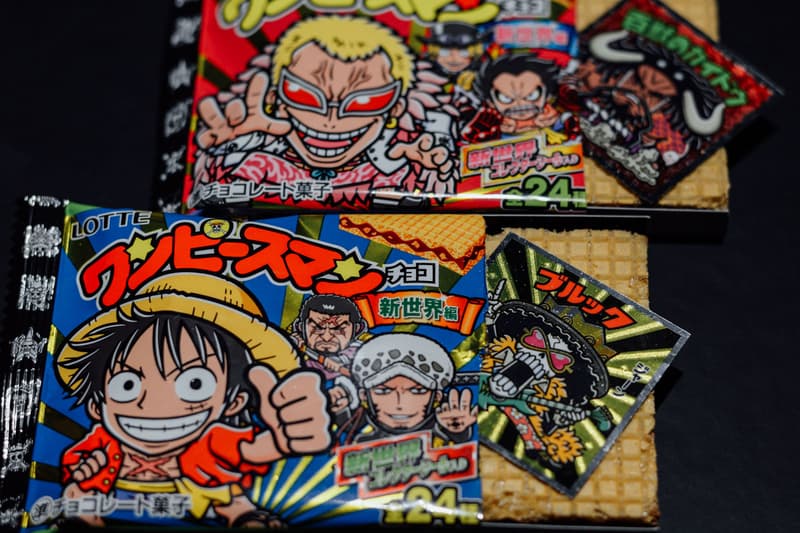 9 of 10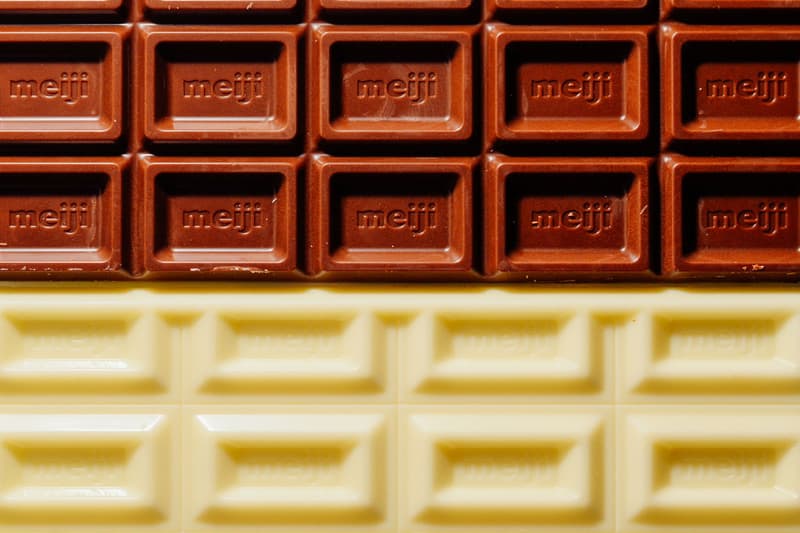 10 of 10
Halloween isn't a tradition in Japan per se, but the country has slowly but surely started to embrace the festivities over the past decade. The tradition of dressing up and going trick or treating is still close to nonexistent when compared to overseas, but from a commercial or marketing perspective it's becoming more and more commonplace. Unsurprisingly, theme parks such as Disneyland or Universal Studios tend to go all out during the celebrations, offering special discounts, merchandise and events in the days leading up to October 31. Retail establishments and cafes too aim to offer their own customers a taste of Halloween by decking out their interiors with pumpkins, skeletons and zombies, and offering limited time deals. It goes without saying that Japan's biggest cities are home to countless of Halloween events and impressive parades as well.
The celebration's biggest tradition, trick or treating, however is overlooked for the most part. The occasional group of costumed children can still be seen roaming around certain shopping streets eagerly reaping the rewards of their dress-up efforts, but this is still much more common amongst international communities and expats rather than local kids. Family-oriented Halloween festivities will only likely increase in coming years, especially with the younger generation being exposed to it earlier but until then we can only assume presume what kind of treats you can expect when going door-to-door in Japan. The country is well-known for unique Kit Kat flavors which would surely make appearances during this time of year, but we opted to go for some lesser-known domestic choices to give our readers a better sense of Japanese equivalents to overseas household alternatives. Check out the list of goodies below and let us know if there's any we missed out on.
Apollo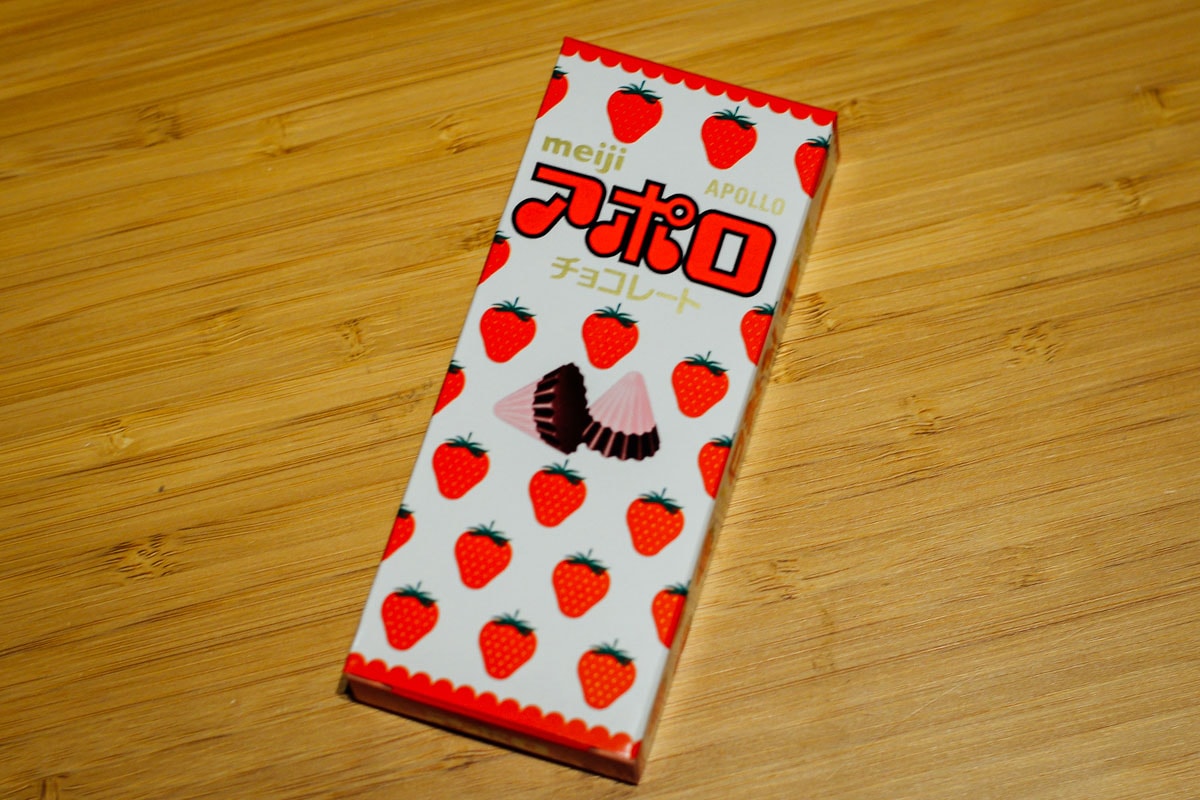 Produced by Meiji, Apollo is a uniquely-shaped chocolate with a grooved surface that's been around for many years. Traditionally, it features a two-layer construction of strawberry on the tip and milk chocolate just below, but limited edition variations of green tea, blueberry, pudding and even white chocolate have hit the shelves in years prior.
Price: ¥98 JPY (approximately $0.90 USD)
Bikkuriman Choco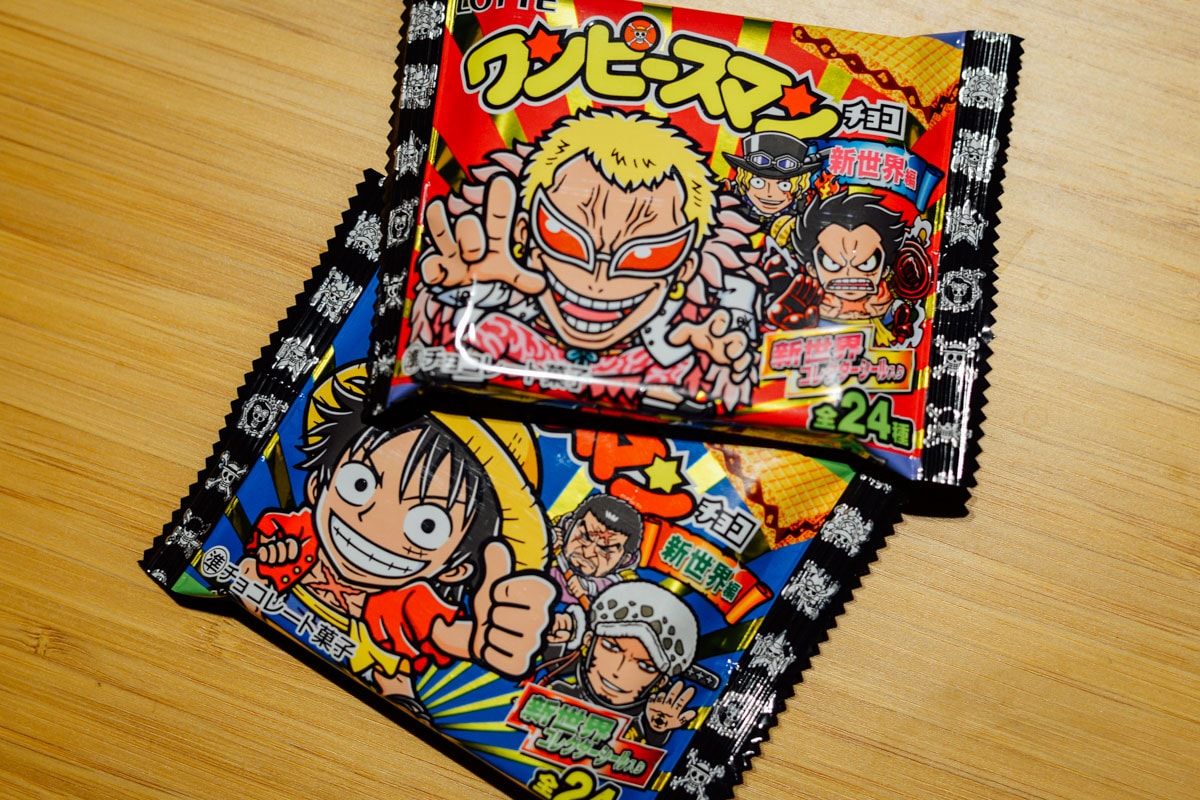 Bikkuriman Choco is a chocolate wafer from Lotte's Bikkuriman franchise. Originally released in October 1977, the snack underwent several name changes over the years but the trademark sticker found within the crunch has been consistent throughout. In some cases limited edition decals are offered for special occasions, like the one pictured above, which was produced in conjunction with anime series One Piece.
Price: ¥106 JPY (approximately $1.01 USD)
Caplico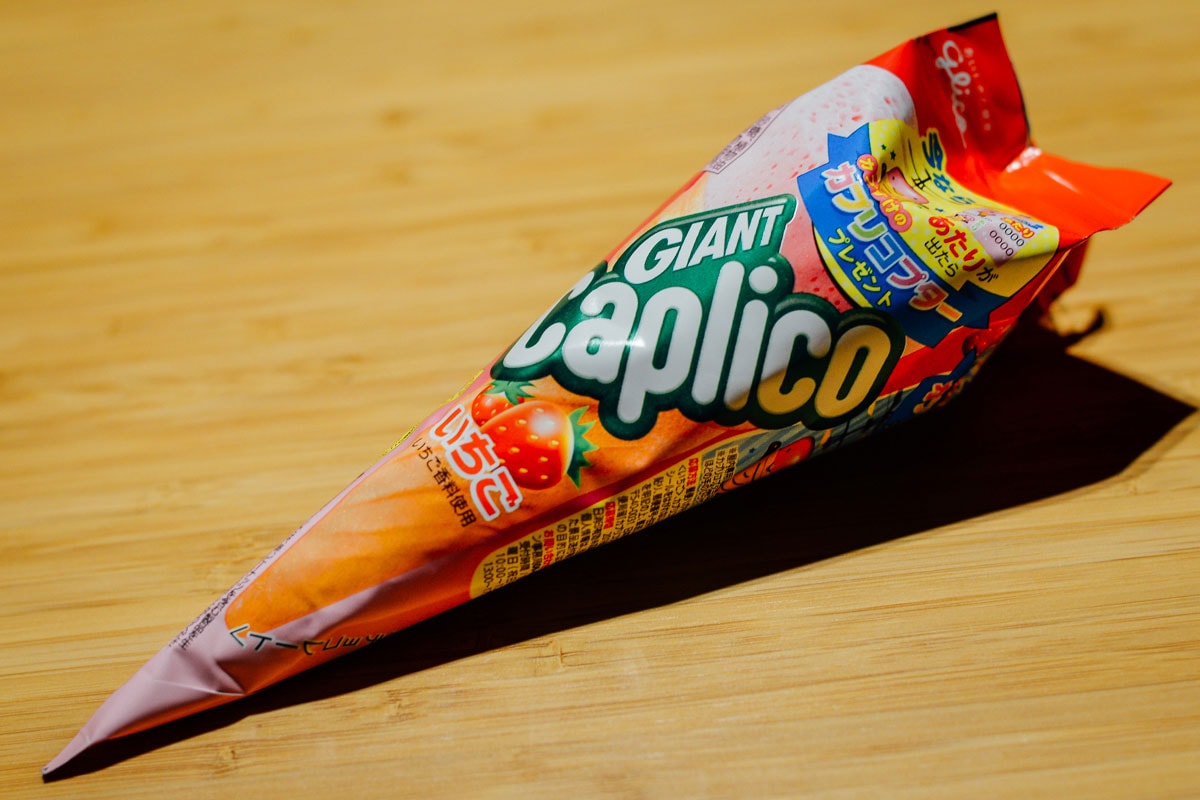 Available in a trio of delicious flavors, Caplico is pretty much an ice cream-shaped chocolate with an Aero-type filling. The combination of the crispy wafer and sweet creamy filling makes it a pretty good alternative if you don't have an ice cream on hand. In addition to the standard chocolate, strawberry and vanilla flavors, more rare melon and cookies & cream tastes can be found as well on occasion.
Price: ¥69 JPY (approximately $0.66 USD)
Hi-Chew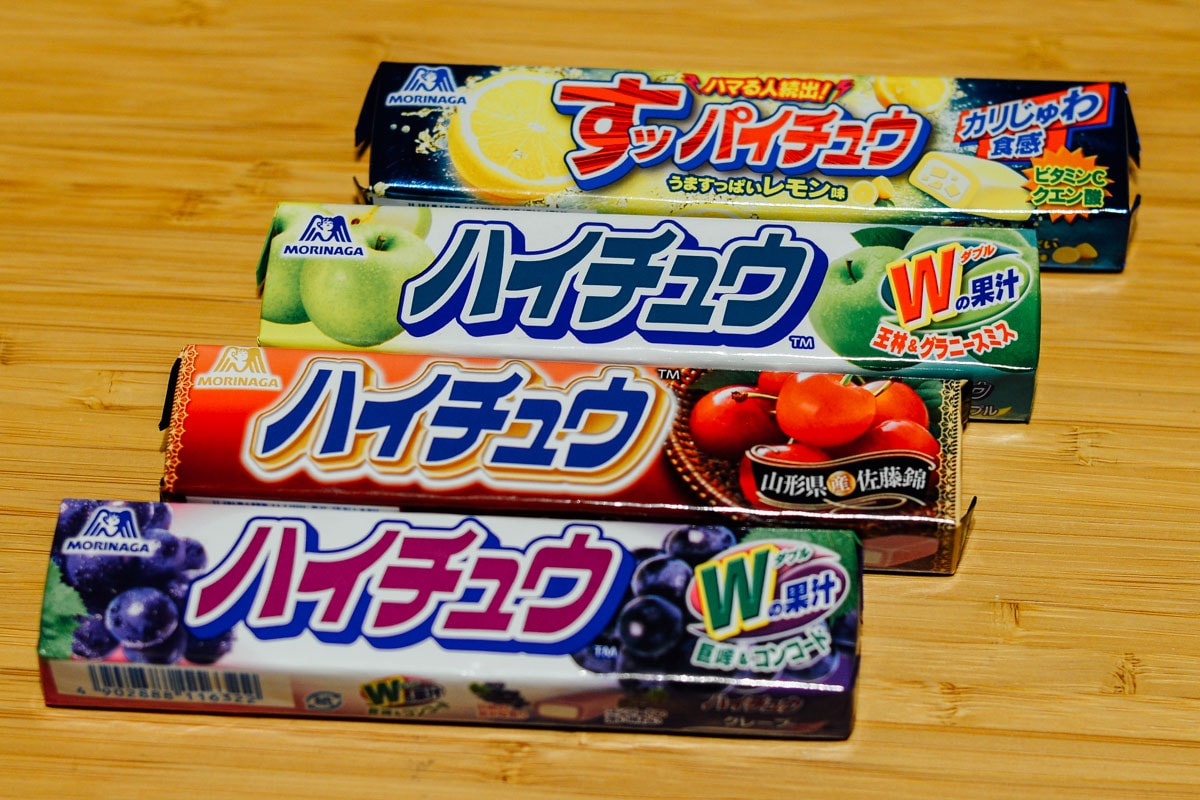 Hi-Chew, like some of the other names listed here, has made its way overseas as well. Produced by Morinaga & Company, the fruit candy bears some resemblance to a Laffy Taffy or Starburst. A perfect blend of smooth and chewy, the assortment of flavors include green apple, strawberry, grape, mango, peach and pineapple. Due to its widespread popularity, Morinaga has also released exclusive flavors which correspond to a particular prefecture or region.
Price: ¥102 JPY (approximately $0.97 USD)
Kappa Ebisen
A longtime staple in supermarkets, Kappa Ebisen is a shrimp-flavored snack with a crispy texture and a shape reminiscent of french fries. Produced by Calbee in Hiroshima, the Kappa Ebisen can also be found in the States under a more obvious alias "Shrimp Flavored Chips." The original flavor remains a firm-favorite, but the company has previously experimented with green tea, curry and even milk chocolate combinations.
Price: ¥88 JPY (approximately $0.84 USD)
Meiji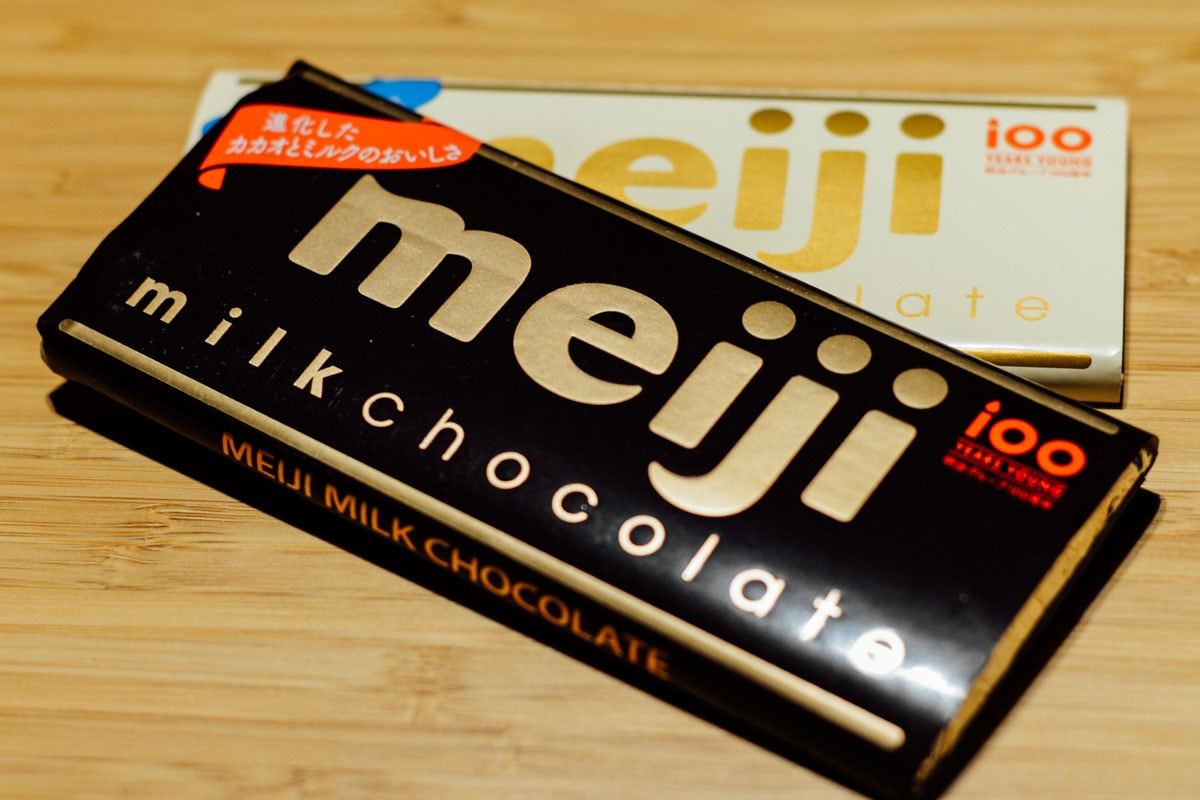 First introduced in 1918, it doesn't get much more timeless than Meiji chocolate. The brand has branched out into countless of other series as well but the classic chocolate bar remains the company's top-selling sweet product. Available in milk chocolate, dark chocolate, white chocolate and strawberry, the storied brand's status as the number one producer of chocolate will unlikely ever change.
Price: ¥98 JPY (approximately $0.93 USD)
Milky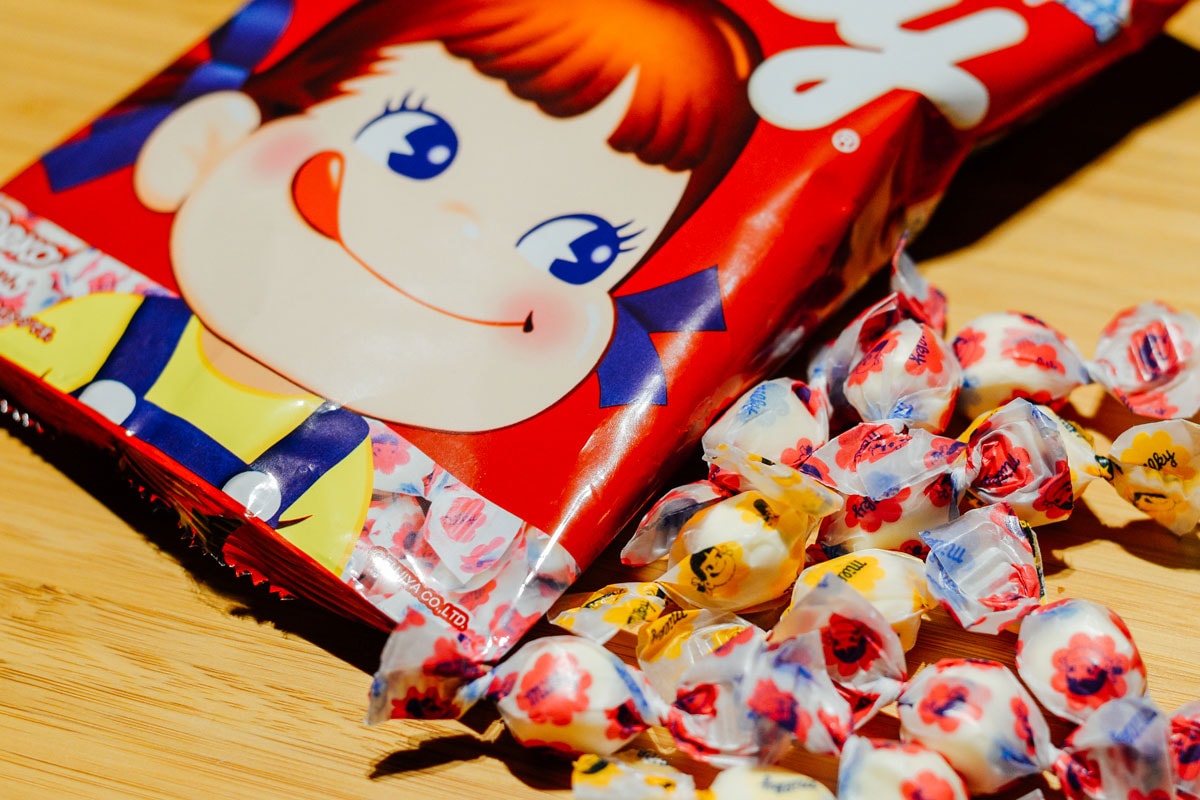 Introduced back in 1951, this chewy candy is one of Japan's most famous sweets of all time. Milky is made from condensed milk giving it a creamy texture that's been loved by generation after generation. Due to the candy's popularity, the Peko-chan character found on the packaging has become somewhat of an icon itself.
Price: ¥200 JPY (for a pack) (approximately $1.90 USD)
Pie no Mi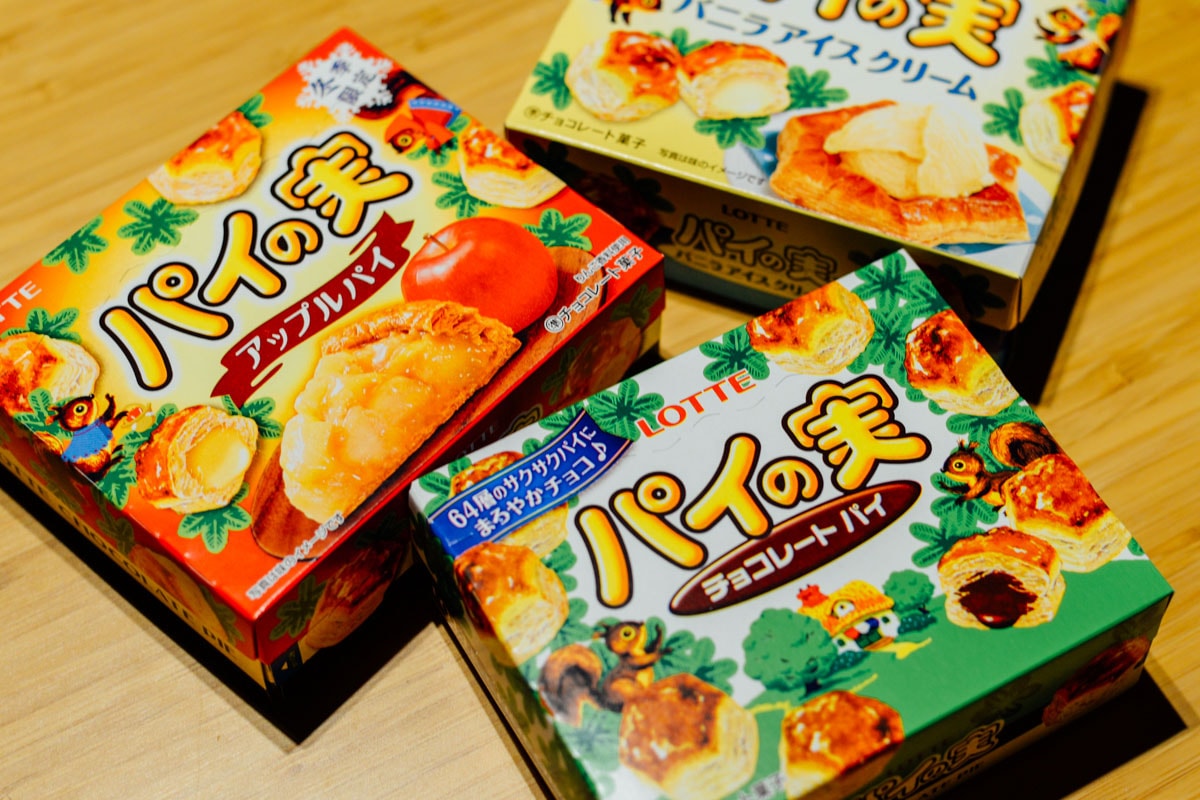 Pie no Mi is essentially a mini pastry pie with a creamy filling. Equally as delicious when consumed straight out of the box or after a quick session in the microwave, it's one of Lotte's best-selling treats. Delicious chocolate and apple pie fillings (most commonly) are contained inside a flaky exterior. Of course like many of the sweets in Japan, various other regional flavors are available as well at their respective locations.
Price: ¥100 JPY (approximately $0.95 USD)
Pocky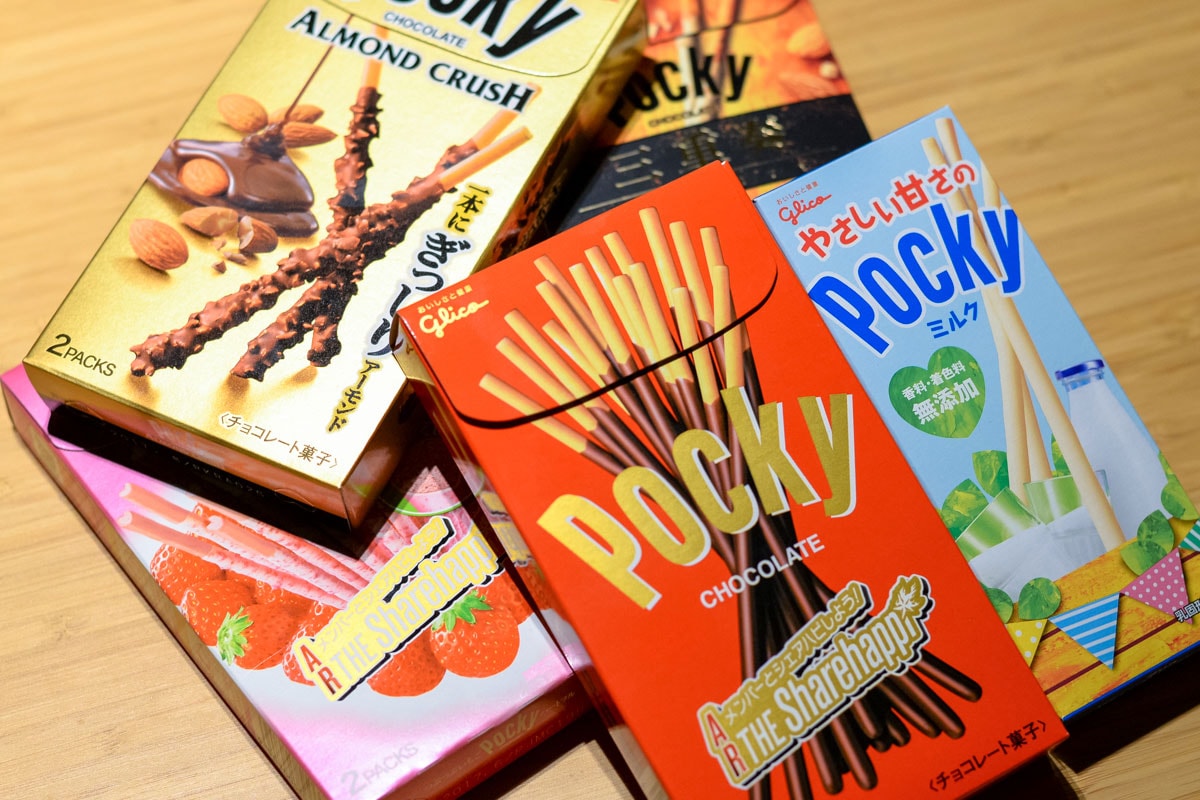 Another snack that has made its way overseas, Pocky is a staple in just about every convenience store or supermarket across the Japan. Not to be mistaken with its savory sibling Pretz, Pocky, like many other products in Japan was named after the Japanese onomotopoetic word "Pokkin." The biscuit sticks' original flavor is chocolate, but additional strawberry and matcha coatings are readily available as well. If you're lucky you'll find almond crunch and milk flavors on the shelves as well.
Price: ¥128 JPY (approximately $1.22 USD)
Tirol-choco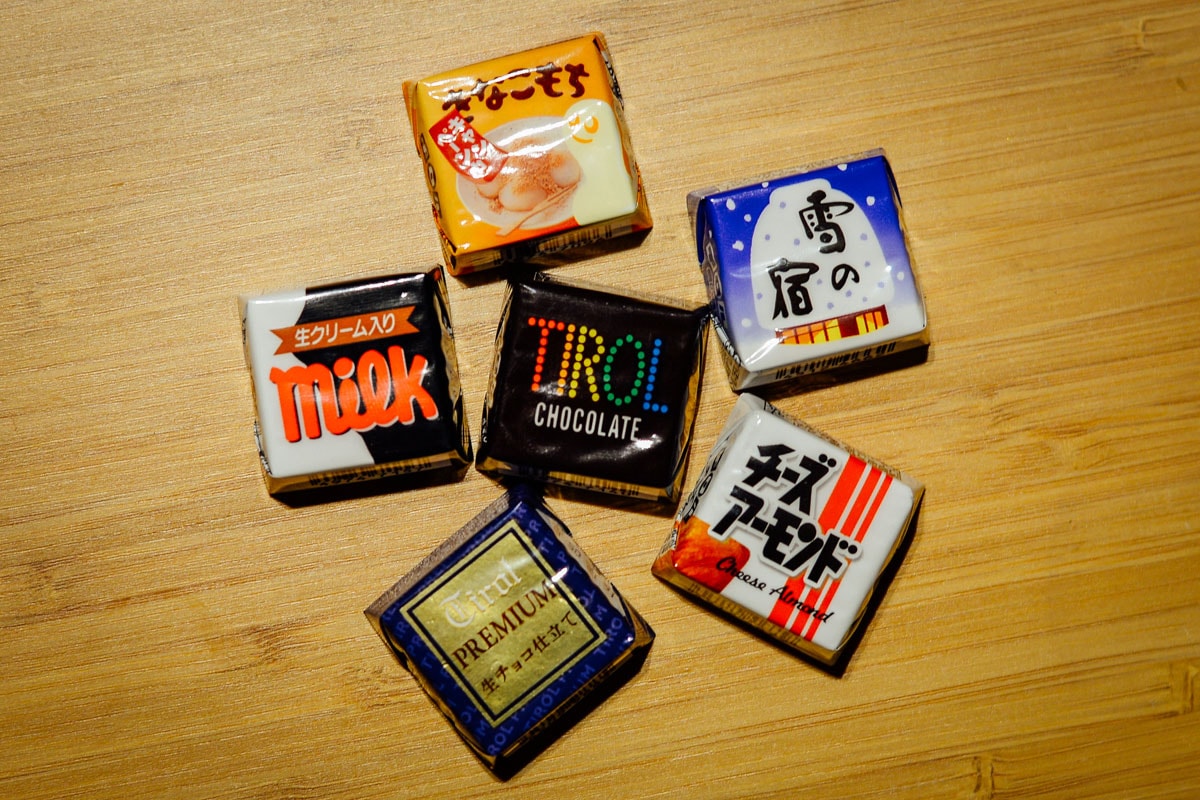 Tirol-Choco is a lot of flavor in a small package. Offered either as individual pieces or in a variety pack, you can pick and choose from some 20 odd different flavors including white chocolate, cheese almond, matcha, biscuit, coffee, dark chocolate, lemon, milk chocolate, cookies and cream. Tirol-Choco is definitely a good choice for a quick snack considering its low price and collectible appeal.
Price: ¥21 JPY (approximately $0.20 USD)
Umaibou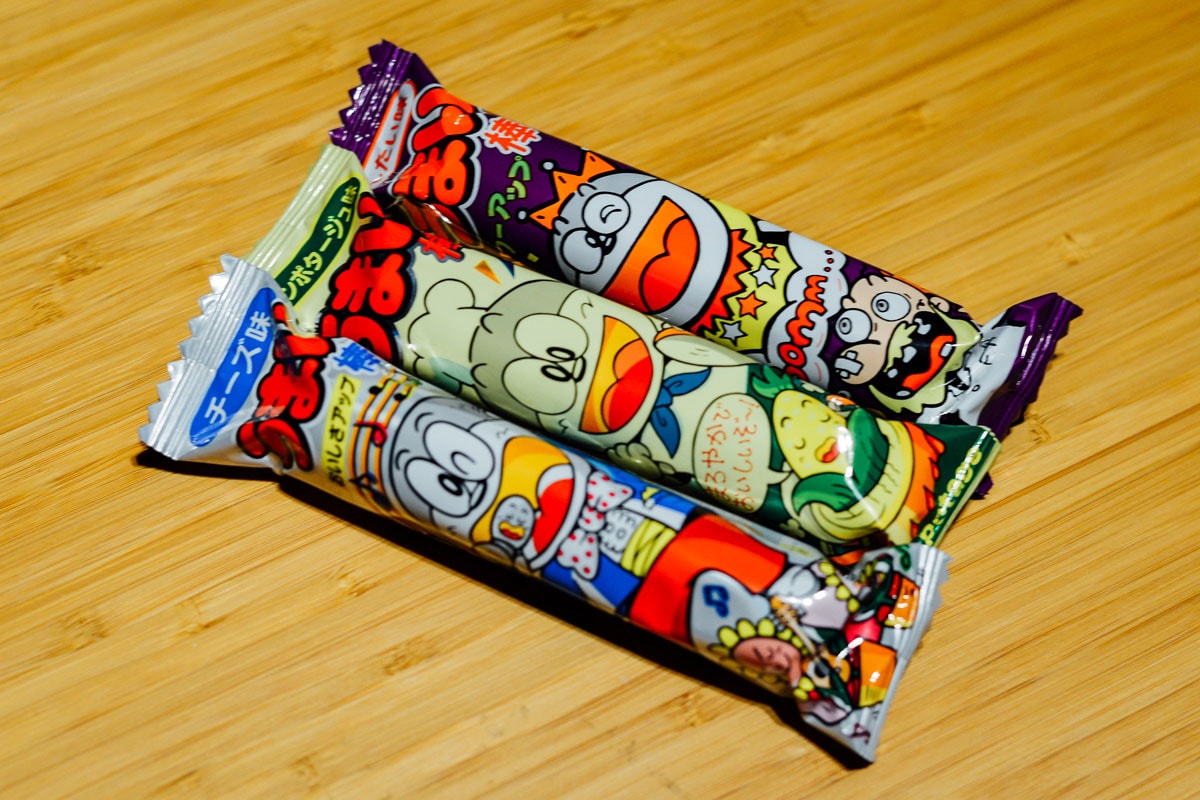 Umaibou, literally translated to "delicious stick," is a crispy corn snack that is somewhat similar to Cheetos in its texture. Like the aforementioned Tirol-Choco, Umaibou too is a popular everyday snack because of the variety of savory and sweet flavors, low price and eye-catching manga-themed packaging. The product's Umaemo character itself has become iconic, bearing some resemblance to popular cartoon character Doraemon.
Price: ¥10 JPY (approximately $0.10 USD)