'032c' Magazine's New Socks Implore You to "REMOVE BEFORE SEX"
Follow instructions.
1 of 3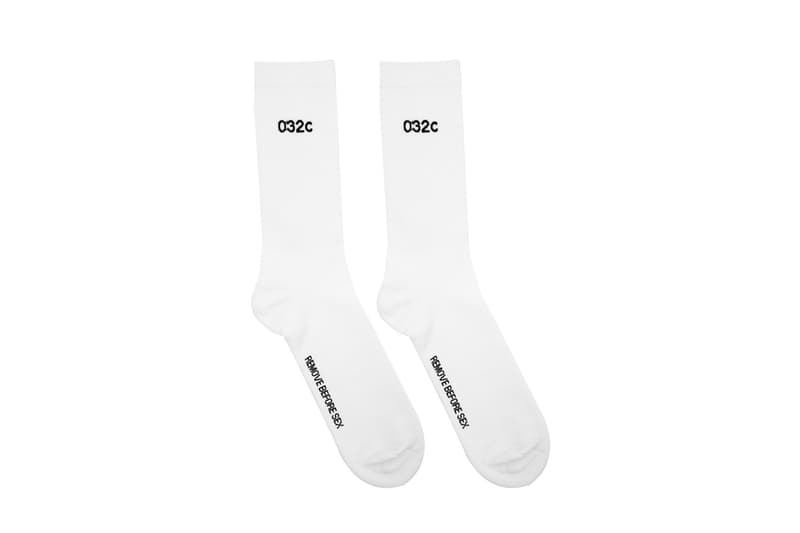 2 of 3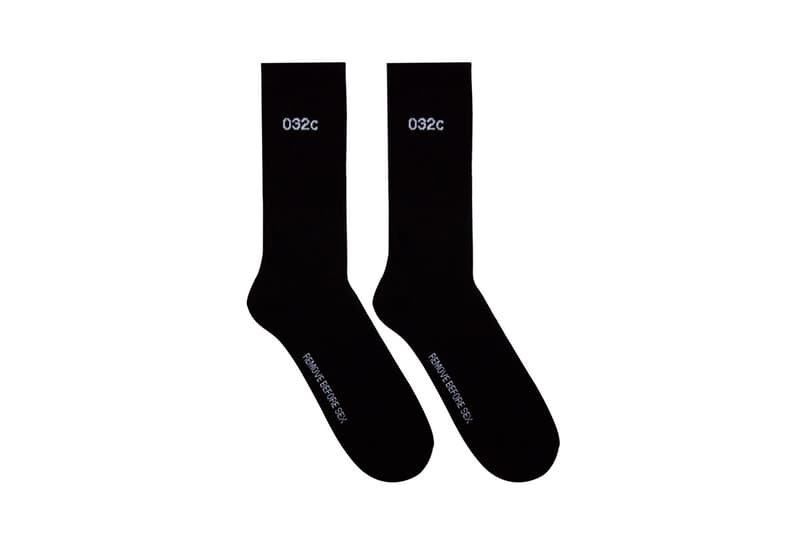 3 of 3
The latest merchandise from 032c takes a page from its 28th issue, presenting a minimally branded pair in three colorways. When it comes to sex, the Berlin-based publication asks us to "Obsess about it. Reproduce it, and sell it. Censor it. Celebrate it. Practice it as much as possible. It will never lose interest, and it will never lose power. Fighting it is to fight a losing battle. So just let sex win." Visit the 032c web store to pick up a playful pair for €15 EUR (approximately $16 USD).