POLLS: Can Pharrell Really Save Billionaire Boys Club and ICECREAM?
The night is darkest just before the dawn.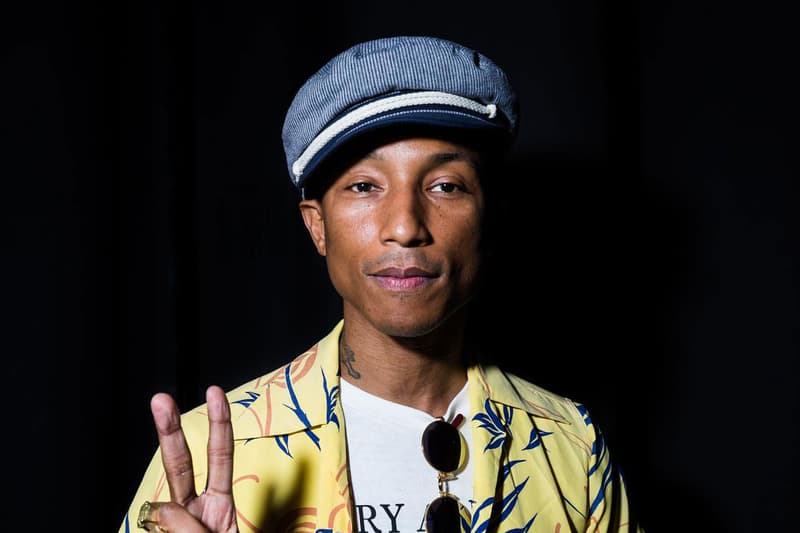 With little fanfare and an expected smattering of cynicism, it was announced earlier this month that Pharrell Williams would regain full control of both Billionaire Boys Club and ICECREAM. The labels, launched by Williams in 2005 initially as a proposed collaboration with Reebok and eventually as a partner company to NIGO's A Bathing Ape, had undergone seismic and catastrophic shifts in reputation in the intervening 11 years since their inception. Their original owner's return summoned, at best, a morbid curiosity from diehard streetwear fans.
Back in 2005 things had been markedly different. The blend of Williams' fervent imagination and NIGO's calculating and experienced business nous had formed an emphatic partnership. BBC's vibrant, futuristic approach to streetwear captured the attention of a broad market of consumers internationally. From staunch Japanese NIGO disciples, to stateside hip-hop icons, the influential and influenced were fully signed up to the BBC. With Pharrell and NIGO at the helm, it was plain sailing.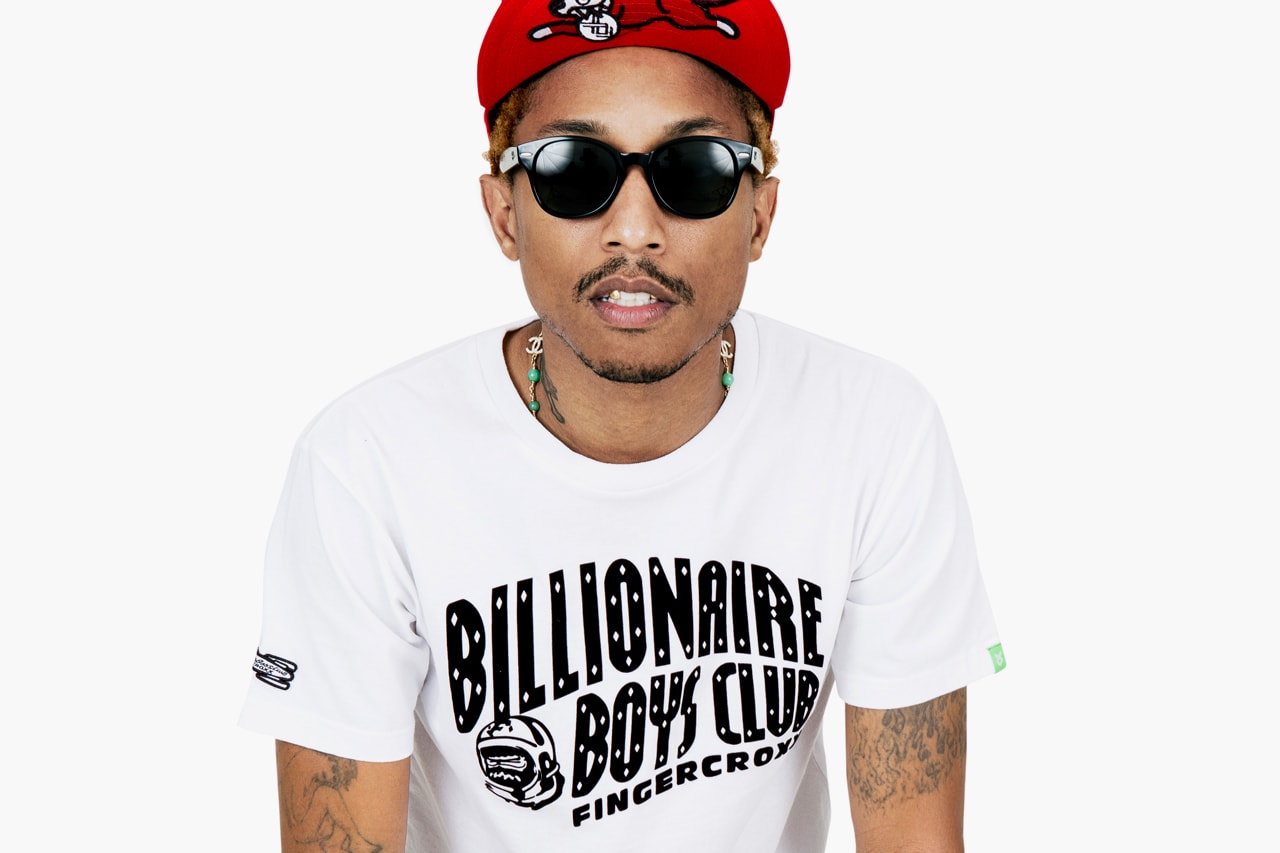 When, in 2011 it was revealed that longtime Williams collaborator Jay Z was to invest in BBC, it was perceived that this would be the next step on a course for world domination. Billionaire Boys Club achieved record highs of $25 million to $30 million USD in volume and became nigh-on a household name globally. This unprecedented success however marked the beginning of a decline for the brand and its lesser-known skate-focused subsidiary.
Over the course of the next five years, with 50% of the company relinquished to American brand management goliath Iconix, Billionaire Boys Club suffered. With a parent company also responsible for Umbro, Zoo York and Eckō Unltd, iconic, sought-after designs were rehashed and reproduced in seemingly endless slews of colorways, quality of production dropped as it was shifted from Japan-only to Mexico, Canada, China and Korea, and the magic of the brand diminished. What had begun as a pure and simple streetwear project had descended into pure commerce. With Pharrell happily pursuing more creative and fruitful industries, and NIGO holed away collecting yet more Star Wars paraphernalia, their brand became a by-word for reductive, low-cost streetwear.
Notable exceptions to the downward spiral have appeared in more recent years. Thanks to a savvy and knowledgeable European outlet, Billionaire Boys Club has been able to claw back some credibility. Associations with various grime artists in the UK, collaborations with notable and credible niche brands, and the artistry of creatives from Dexter Navy to Olivia Rose have enabled the brand to salvage a reputation from its decaying heritage. The jury, however, is still very much out on where BBC stands in 2016.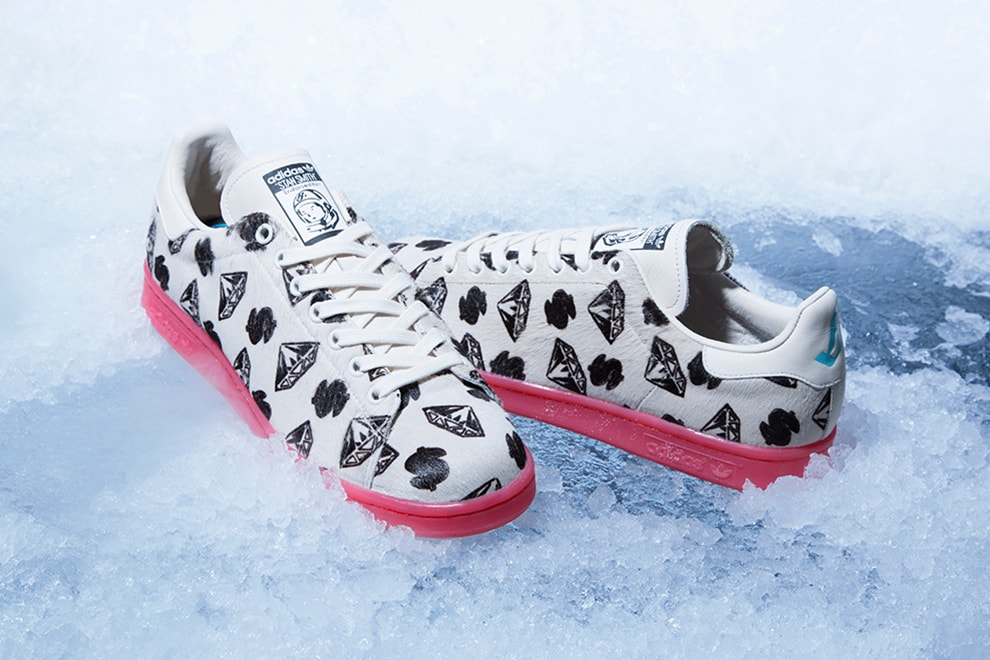 Whilst BBC's spaceman slowly passed into streetwear folklore and ICECREAM withered into near non-existence, the mastermind behind the brands flourished. Even away from a lucrative and inspirational career in recording, Pharrell's contributions to fashion and streetwear in the past five years have been varied, commendable and outshone those of BBC. Collaborations with adidas, Uniqlo, G-Star and Chanel have proven the Virginia-born artist to be a diversely talented aesthete. How could he return to BBC and ICECREAM? For pure nostalgia, or to rejuvenate the companies with his new vision?
Only time will be able to tell if Williams can indeed breathe life back into the two companies that once ruled the streetwear roost. Whether he does that through a strong reliance on what succeeded in the past, or what he has learned in recent years, also remains to be seen. The technical knowledge learned through his work at G-Star, the accessible and popular aesthetic gleaned from adidas, or his black book of contacts acquired through countless flirtations with high-end brands will no doubt come in handy. It'd perhaps be wiser however to go back to the start, to small runs of Japanese-made garments that appeal to those who supported his brands from the beginning. Pharrell can save Billionaire Boys Club and ICECREAM if he wants to, but how he does that is entirely up to him. Would you want it in anyone else's hands?
Poll
Can Pharrell Save Billionaire Boys Club and ICECREAM?