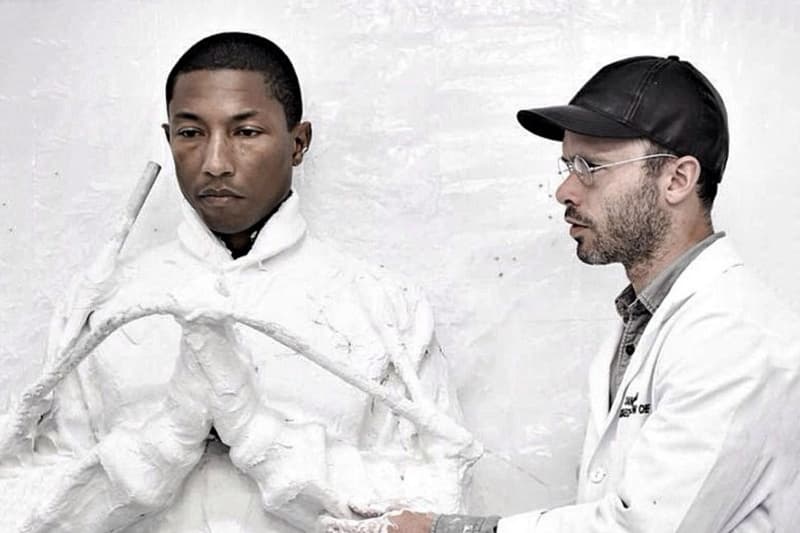 12 Art Basel Miami Events To Look Forward To
Keep an eye out for these performances, art installations and pop-ups.
---
Miami welcomes December with a rainy forecast ahead, but that's not stopping the South Floridian hub from preparing for upcoming Art Basel festivities. Passion for the arts already courses through the city's veins, which hold a thriving creative scene that includes famous exhibitions like Daniel Arsham's "The Future Was Written" and Jeff Koons' "Butterfly" statue in Bal Harbour. From art exhibitions to panel discussions and pop-up shops, the week ahead is chockfull of special plans that festival goers can keep up to date with via outlets like the Whitewaller app. While the general shows at Design Miami are sure to whet your palette for all things art, culture and design, keep an eye out for these ongoing events throughout the week. Then, check out the 15 parties you shouldn't miss out on.
---
MoMA Design Store x The Skateroom Installation & Pop-Up Shop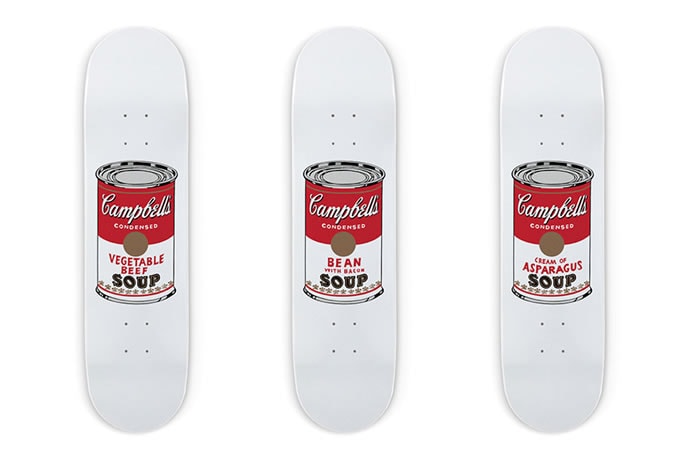 What: The Skateroom is celebrating Delano Hotel's 20th anniversary by throwing an exclusive exhibit of limited edition skate decks featuring artwork from the likes of Andy Warhol, Jean-Michel Basquiat, Mike Kelley and Raymond Pettibon. A percentage of sales from the pop-up store will be donated to the Skateistan, an international non-governmental organization that empowers children from poor socioeconomic areas around the world through skateboarding and art.
When: November 30–December 6
Where: Delano Hotel, 1685 Collins Ave.
---
A$AP Ferg & adidas Skateboarding Presents "Always Strive and Prosper" Photo Exhibition & "Traplord" Collection Launch Event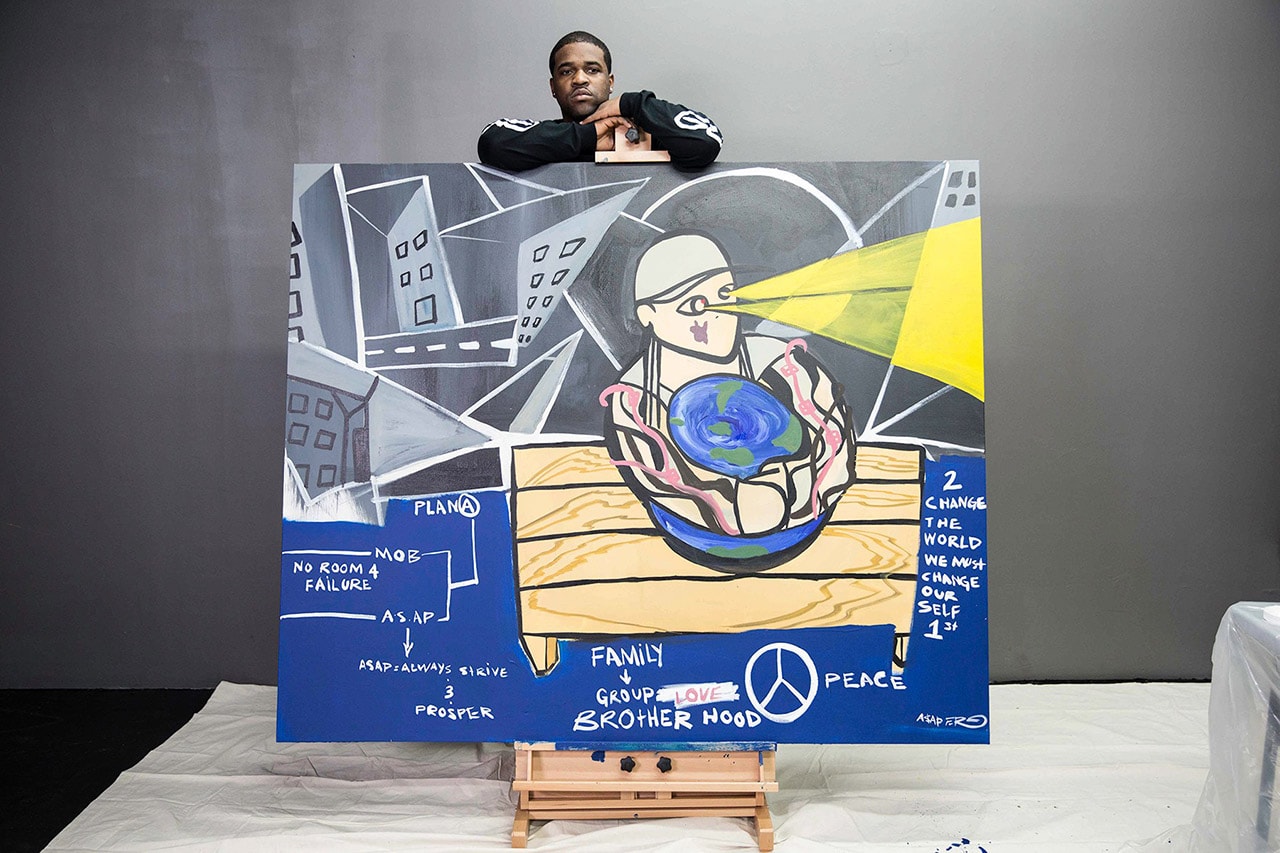 What: An A$AP Mob photo exhibition aptly titled "Always Strive and Prosper" (ASAP) will be hosted by adidas Skateboarding and A$AP Ferg this Saturday. Alongside a selection of work curated by underground skate, street and A$AP Mob photographer Brock Fetch, the exhibit will also be displaying this painting Ferg painted (seen above) in honor of the late A$AP Yams. Ferg is also unveiling the "Traplord" collection, his first-ever apparel and sneaker line.  The event goes all day, with a private party commencing 8–10 p.m. and doors opening to the public after 10. Read more about A$AP Ferg's passion for fashion in our latest interview.
When: December 5, 12 p.m.–5 a.m.
Where: Sidebar, 337 SW 8th St.
---
Surf Lodge Pop-Up Featuring Daniel Arsham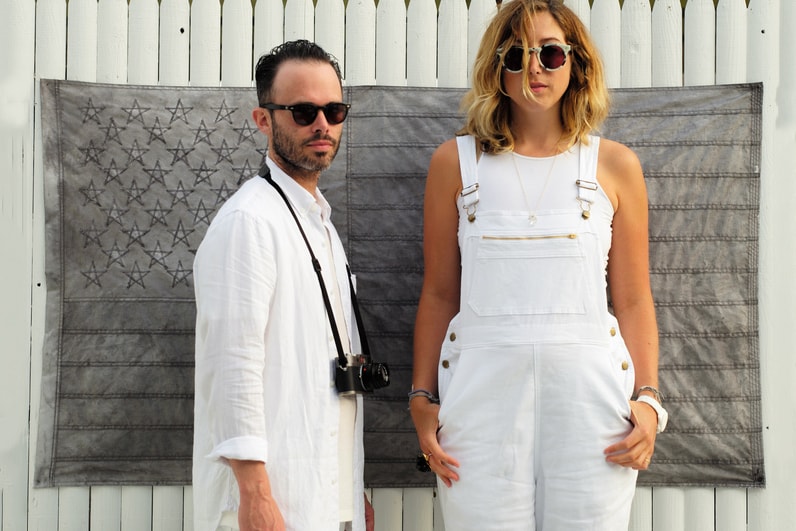 What: The Surf Lodge is in town for Miami Art Week and the Hamptons hotspot will be transforming a space into an experiential, interactive art exhibit. Featured artists are not confirmed yet, but rumors are circulating about appearances from Daniel Arsham, Dustin Yellin and Richard Phillips.
When: December 1–6, hotel hours
Where: The Hall, 1500 Collins Ave.
---
KITH Homage Gallery Reception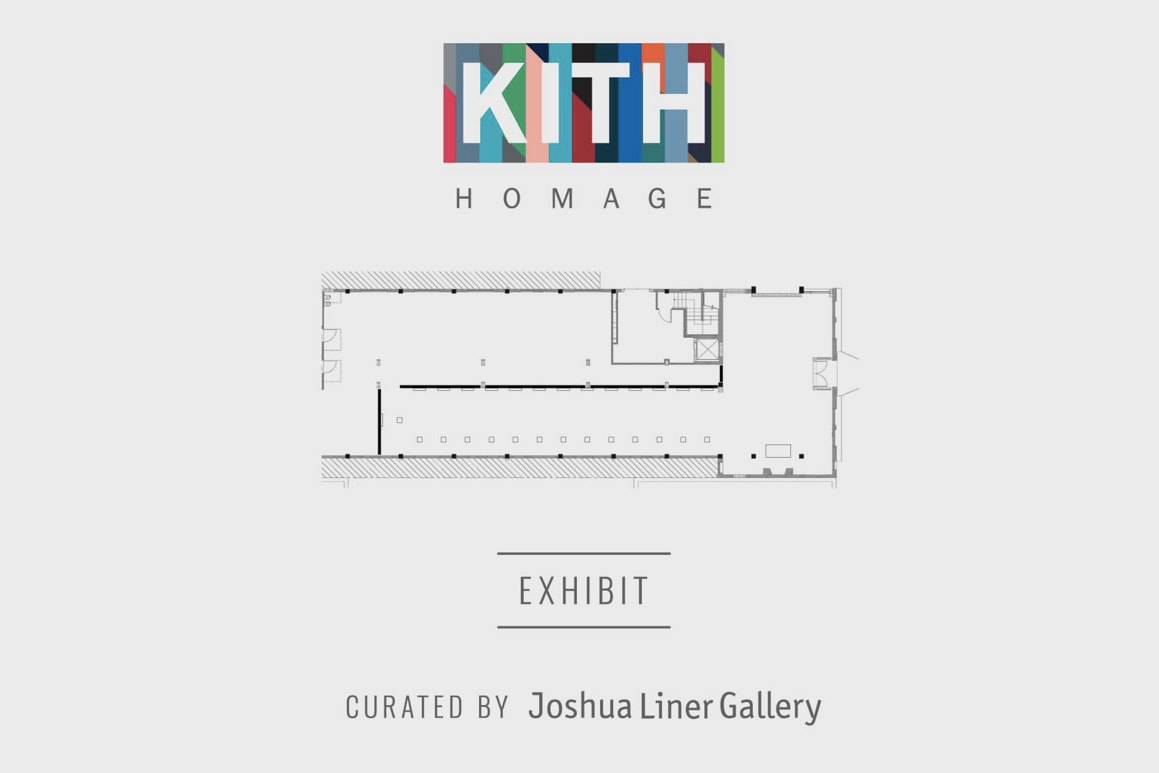 What: Ronnie Fieg's KITH NYC will be hosting a pop-up art gallery with artwork curated by NYC's Joshua Liner Gallery. Expect this exhibition to feaure work from artists such as Wayne White, Josh Sperling, Alfred Steiner, Greg Lamarche, Michael Kagan, Erin M. Riley, Evan Hecox, Riusuke Fukahori, Paul Wackers, Jim Houser, Gregory Johnston, Sam Friedman, David Ellis, and Andrew Schoultz. On December 3, Ronnie Fieg will be throwing a private party from 6–8 p.m. to debut his new 25h anniversary GEL-Lyte III collab with ASICS. Fieg will also be holding a book signing for The Homage book by KITH.
When: December 3–6
Where: 727 Collins Ave.
---
JR Ellis, "Unframed Ellis Island" Exhibit Featuring ELLIS With Robert de Niro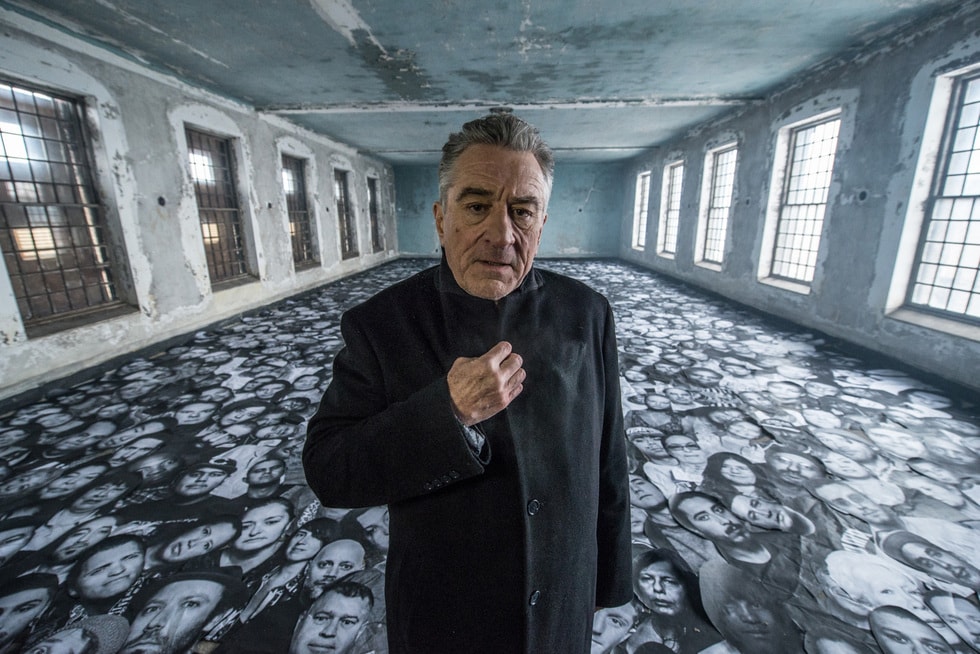 What: New York's Galerie Perrotin is hosting a JR pop-up exhibition on his latest photography series, "Unframed Ellis Island." The exhibit documents and exposes an unprecedented look behind NY's Ellis Island Immigrant Hospital. In the same space, the exhibit will also be playing JR's film ELLIS, starring Robert de Niro. Watch the trailer for ELLIS here.
When: December 2–7, 12–6 p.m.
Where: 3930 NE 2nd Ave.
---
Louis Vuitton "Objets Nomades" Exhibit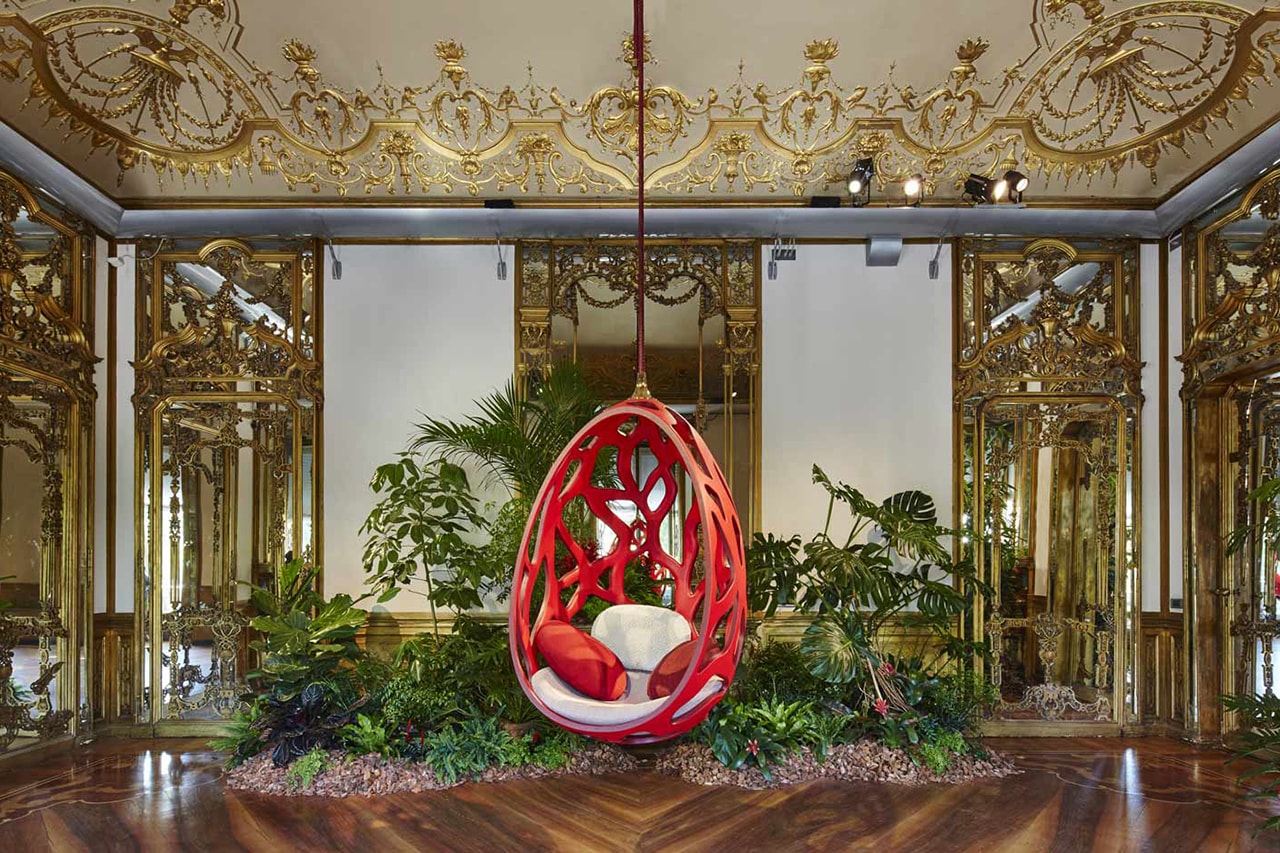 What: The famous exhibition returns to showcase 17 of LV's favorite travel accessories, objects and foldable furniture items from the past three years. This year the presentation includes the "Lounge Chair" and a never-before-seen piece by Marcel Wanders, in addition to work from artists and designers like Patricia Urquiola, the Campanas, Maarten Baas, Nendo, Gwenael Nicolas, and more. View more photos here.
When: December 3–February 10, 2016, Monday–Saturday 10:30 a.m.–7:30 p.m. and Sundays 12–6 p.m.
Where: Louis Vuitton's Miami Design District location, 140 NE 39th St.
---
César Manrique x BMW Art Car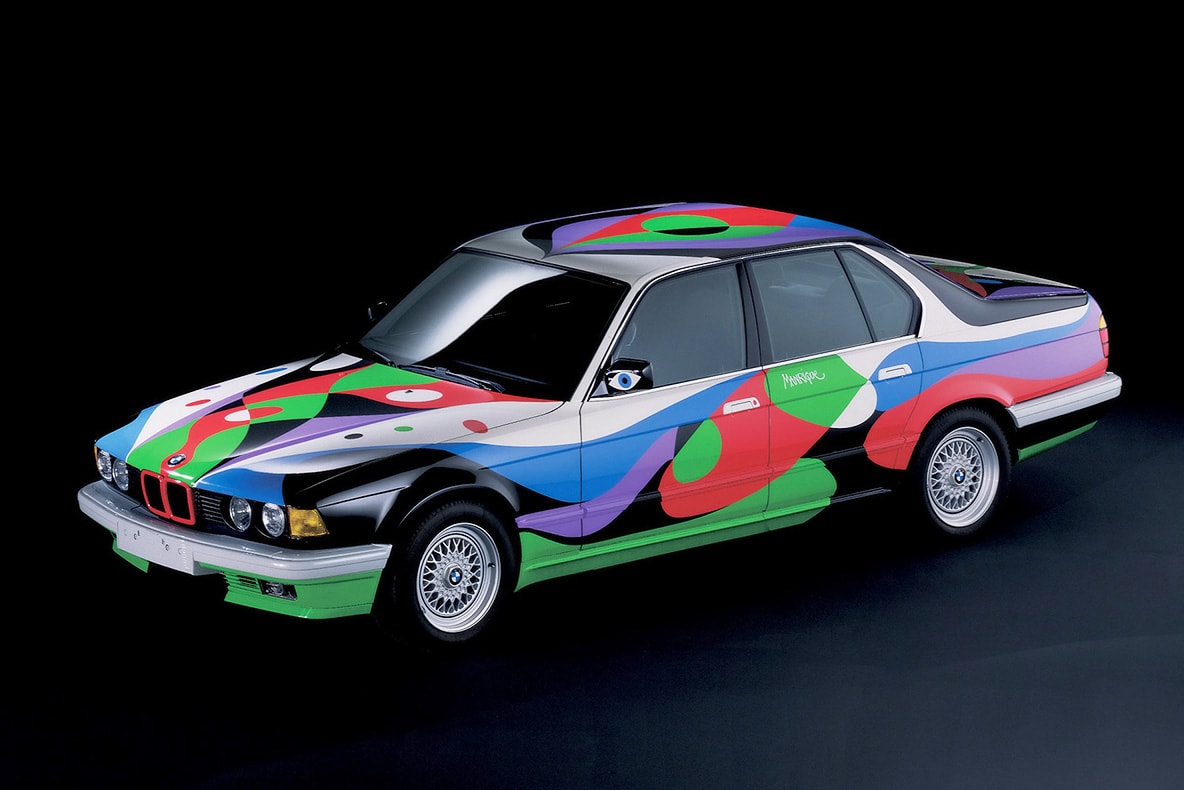 What: César Manrique's handpainted BMW art car is set to be unveiled at the BMW Lounges to a private invitation-only gathering on December 3, followed by a public display throughout the rest of the week. Also on display this week is the ARTCELERATION art car by RETNA, the same artist who designed the cover of Justin Bieber's latest album. You can view previous BMW art cars here.
When: December 3 from 3–8 p.m. and December 4–6 from 12–8 p.m.
Where: 1901 Convention Center Drive
---
Lenny Kravitz, "Flash" Photo Exhibit
What: An artist in more ways than one, Lenny Kravitz is unveiling his own photo exhibit during Art Basel week in partnership with Leica called "Flash." The exhibition will display 50 photographs (including the one above) taken by Kravitz that demonstrate the essence of his life as a musician.
When: December 2–6, 11 a.m.–8 p.m.
Where: 160 NE 40th St.
---
Sean Kelly Gallery x Chrome Hearts Exhibit Featuring Work by Marina Abramović, Robert Mapplethorpe and More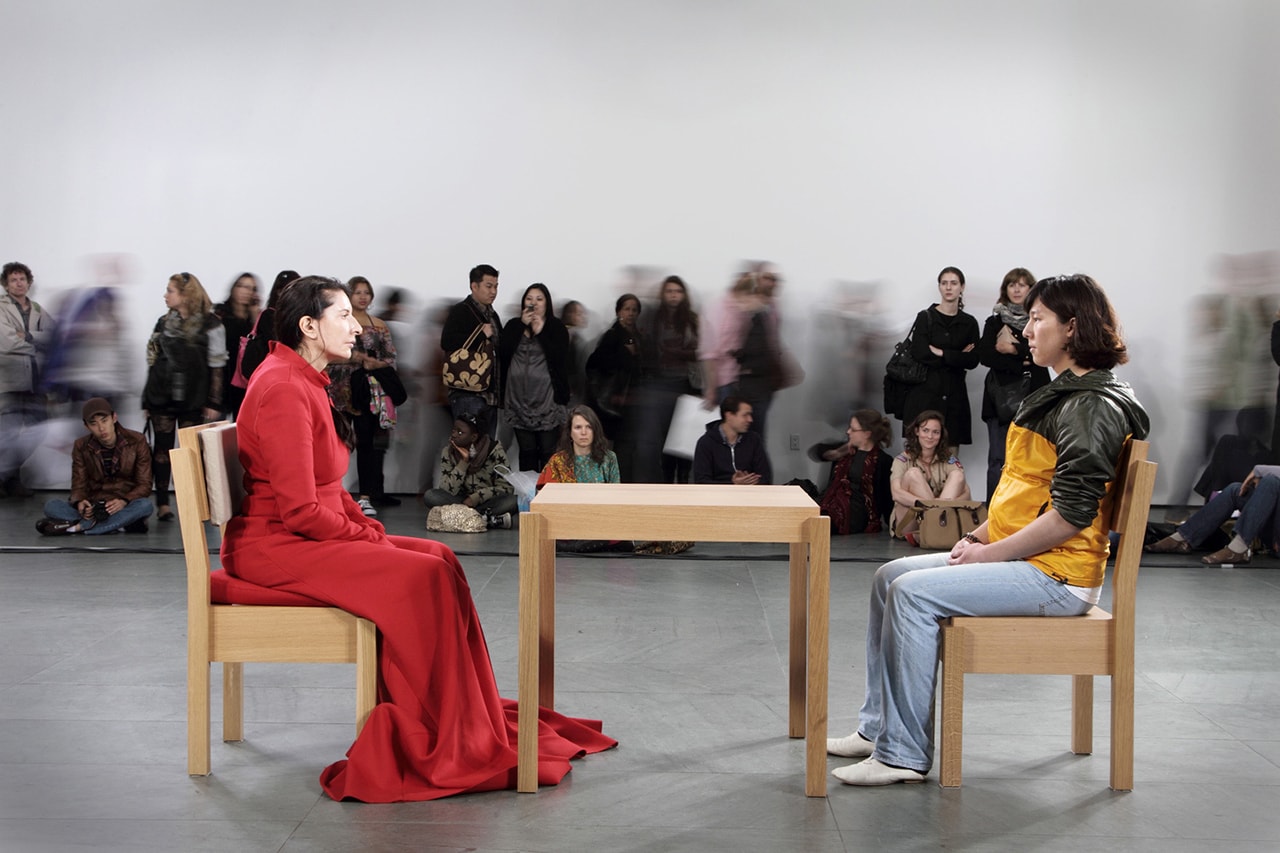 What: New York-based Sean Kelly Gallery has teamed up with Chrome Hearts for a colossal exhibit that will be displaying the works of renowned artists like Marina Abramović (seen above), Robert Mapplethorpe, Mariko Mori, Alec Soth, Kehinde Wiley and more. In the same space, Chrome Hearts will also be hosting and indoor and outdoor pop-Up café with renowned Parisian bakery Ladurée.
When: Every Tuesday–Saturday until January 2016, from 11 a.m.–7 p.m.
Where: 4025 NE 2nd Ave.
---
Visionaire "65 FREE" Project Featuring Work by Daniel Askill, Miley Cyrus, David Salle and More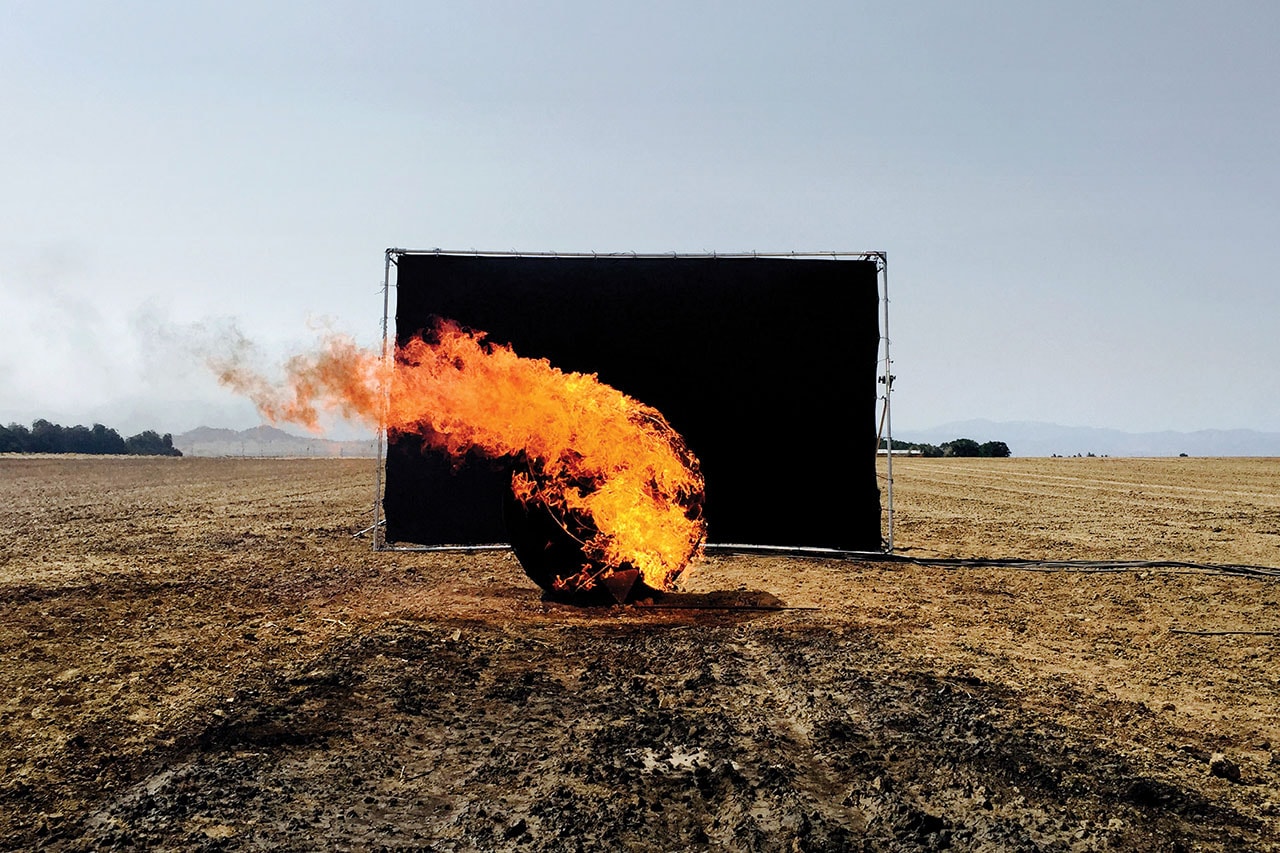 What: In celebration of its 20-year history, Visionaire is launching a public art installation and giving away free issues in the form of large-scale posters. The exhibition will be displaying work from artists like Daniel Askill (work seen in the photo above), Marco Branbilla, Fabien Cousteau, Glenn Brown, Miley Cyrus, Marilyn Minter, Jack Pierson, Fyodoor Pavlov-Andreevich, Sagmeister & Walsh, David Salle, Matthew Stone and Mickalene Thomas.
When: December 3 from 5–11 p.m, December 5 from 2–11 p.m., and December 6 from 2–8 p.m.
Where: Faena Art Beach, 34th St. & Collins Ave.
---
Pamela Hanson, "Icons" Photo Exhibit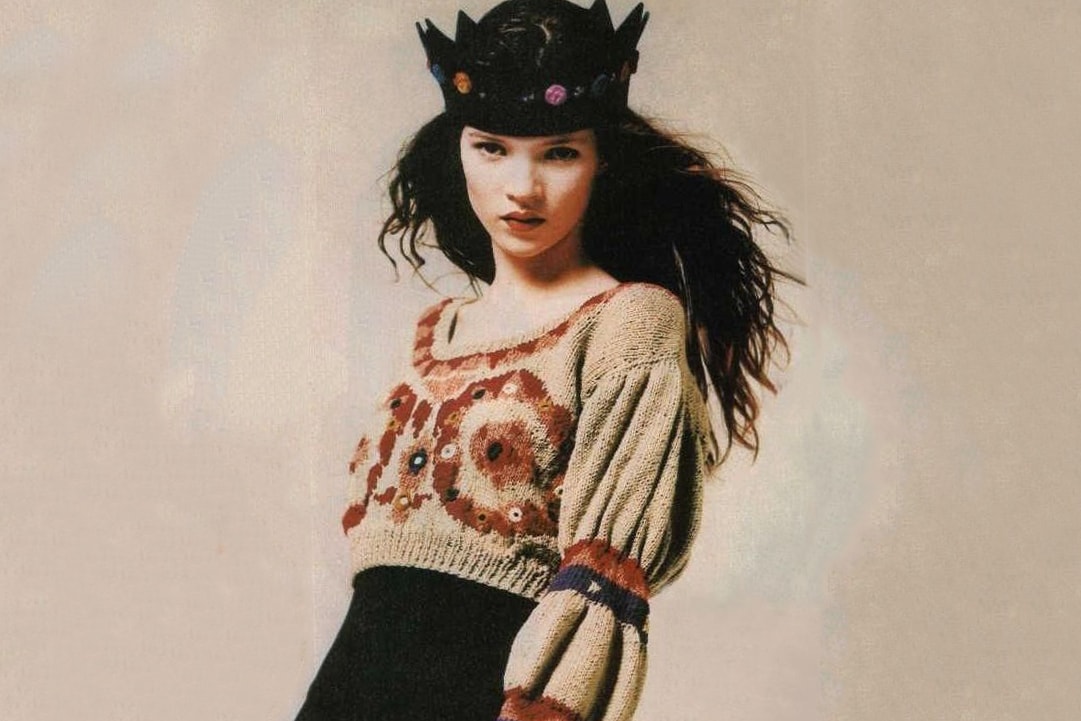 What: Pamela Hanson has photographed everyone from Uma Thurman to Kate Moss, Julianne Moore, Goldie Hawn, Alexa Chung, Karlie Kloss and Chrissy Teigen. The world-renowned fashion, style and celebrity photographer will debut a new photo series comprised of classic photographs that feature industry icons such as Kate Moss for Italian Glamour (1992), Helena Christensen for French Vogue (1994), and Naomi Campbell and Billy Baldwin for Rolling Stone (1990). All photographs on display will be available for purchase, with 100% of the proceeds to be donated to World Housing. "Icons" launches with a VIP cocktail party.
When: December 2–6
Where: Fasano Hotel + Residences at Shore Club, 1901 Collins Ave.
---
assume vivid astro focus Roller Disco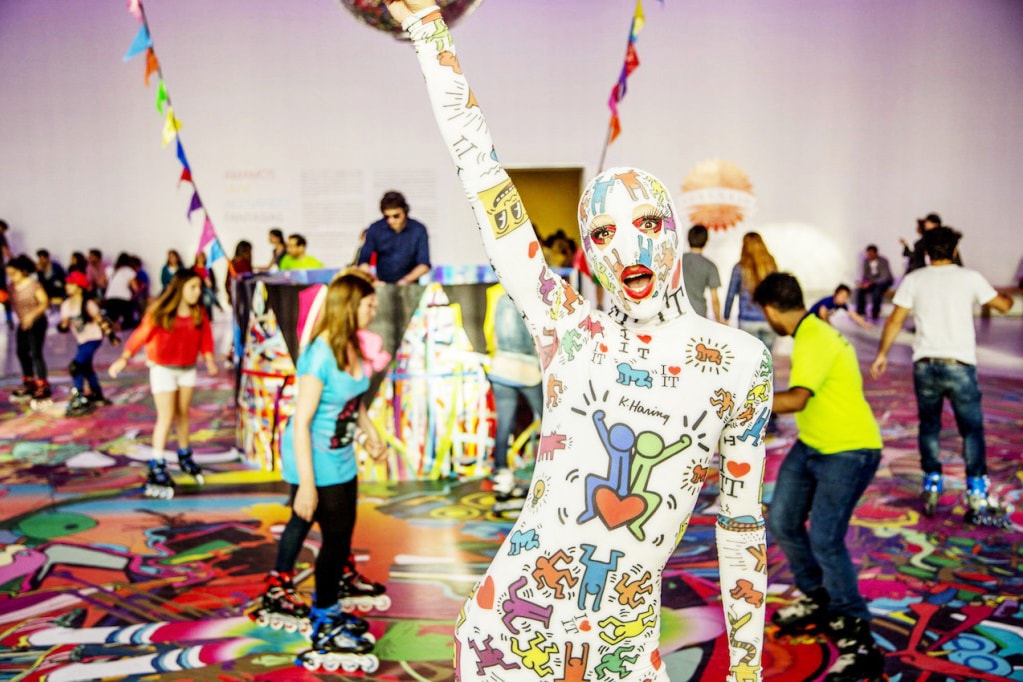 What: assume vivid astro focus is creating a roller disco that will be part interactive beach-side art installation, part free public roller disco with provided skates. This will include an illuminated performance and land art piece by Jim Denevan, and a beachside theater by Almuena Lobera.
When: December 1–6
Where: Faena Beach, between 32nd and 36th St.