A$AP Ferg: The Art Student-Turned-Rapper Defines Taste
The A$AP Mob member's take on fashion.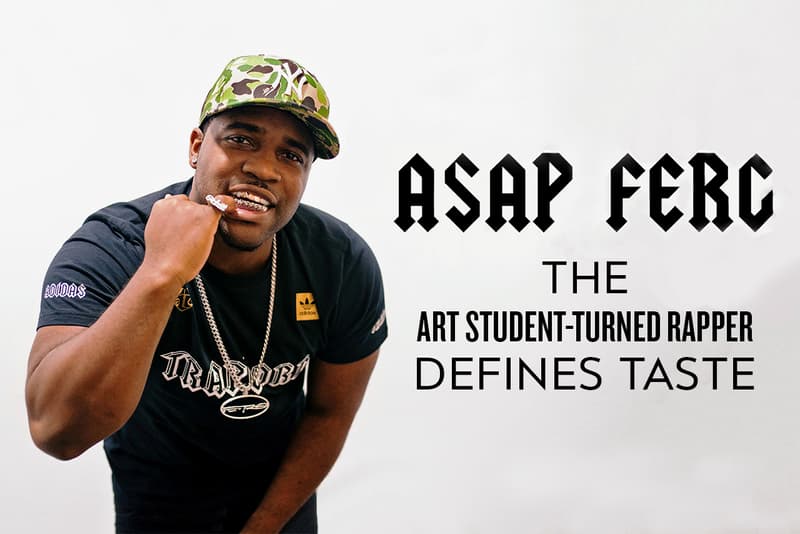 Creativity knows no limits. With the emergence of industry-crossover artists today, it's proven that this is the age of the multi-disciplined creative. A$AP Ferg – born Darold Ferguson, Jr. — sees music and fashion not as distinct disciplines, but as a greater whole — a sum of all parts where the different mediums constantly spill over each other in one large, creative concept of art.
Not many will know that Ferg grew up pursuing fashion first. Ferg attended the High School for Art and Design in Manhattan, and launched his first clothing and jewelry line Devoni Clothing as an art student, making handcrafted belts and shirts for the likes of Chris Brown, Swizz Beatz, and Diggy Simmons. He has early ties to the hip-hop industry, too. The Harlem native grew up in the Hungry Ham area (or Hamilton Heights), where his father ran his boutique Ferg Apparel, and printed shirts and logos for hip-hop industry clients like Bad Boy Records, Bell Biv DeVoe, Teddy Riley, and Heavy D, among others.
It's been a minute since Trap Lord and Toast To The Gods were released, yet 2015 has proven to be a strong year for Ferg; alongside a PacSun collaboration and an Astrid Andersen project that premiered at the designer's 2016 spring/summer runway show, Ferg recently performed at adidas' Skate Copa Global Finals party. We sat down with the prominent A$AP Mob member who shared with us what we can expect from him in the coming months, including an upcoming album that will apparently be his most personal reflection to date. Check out our exclusive interview with A$AP Ferg below.
---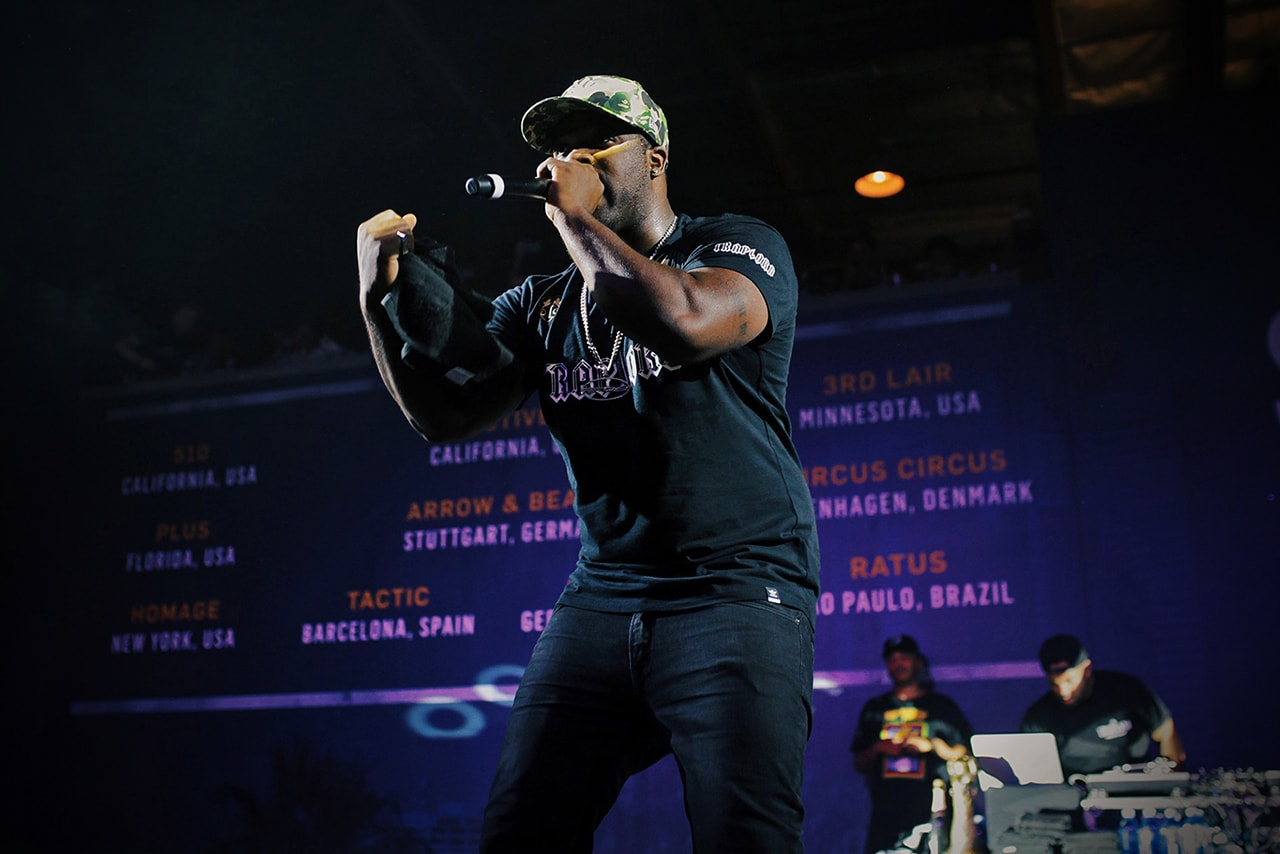 You have a background in fashion — with your father, the A$AP merchandise, and your Astrid Anderson collaboration, and more. Can you tell us about that?
It's not just A$AP merch, Astrid Andersen, collaborating with them, etc. — I went to art school. I went to school to major in fashion, design, and the fine arts, so I'm into the craft of it.
What's your personal connection to adidas?
I grew up with adidas. I grew up wearing adidas all my life, it's part of my culture. And then as a rapper, just forget about it (laughs)! My DJ is [Run-DMC's] Jam Master Jay's son (TJ Mizell), so adidas is a big, big, big part of our aesthetic. When I see adidas playing with different materials and collaborating with all of these great designers like Jeremy Scott — who is a great friend of mine — to NIGO and … now me. Ahhh, just dropped the ball! I just put my name in there, hahaha. Anyways it's dope. I love it. And it's adding to the culture. I love when people can add to the culture because so many people come, they take the culture, and they don't know what to do with it, so it gets watered down. But adidas has always been one to make something good of the culture, so I fuck with adidas.
I'm pretty sure when Jam Master Jay and them started holdin' their adidas in the air, everybody wanted to be like Run-DMC back then, so people got themselves a pair of adidas to do the same thing. They wanted to be a part of it. And that was a way that they were gonna buy into whatever they wanted to be a part of. So I wanted to create the same experence with kids. It's like creating these little pieces of myself that I could just put out to the people and they could just love and remember it. The fact that you can still buy adidas as a 50-year old man, like, "damn, this shit is like back in the day, i remember these shits!" It just makes you feel like a kid again. It's iconic, everybody knows that.
What are your favorite streetwear brands at the moment? How would you describe the current streetwear landscape?
I'm not really hyped on any street brands, to tell you the truth. I'm just looking for the next best thing to come. A lot of my homies mess with Palace. They also like Pigalle from Paris. What else… it's not too many, man. It's tough. It's tough and it's hard out here in these streets. But it's good that it's tough, because not everybody is getting away with making a T-shirt and blowing up. It was like that at one point, where it was like the Magic Convention — they had a bunch of these T-shirt brands, and it was like, "who the hell are you?" I guess it was good for them, but it kind of fucked the culture up. It fucked up the urban clothing business for sure, like the Sean Jean brands that we grew up wearing, 'cause all of these kids started knocking their clothes off, started making Versace and Gucci prints into streetwear shit. And I was sayin' 'man, this shit is weak.' I think it's easy to shine [today] because at the end of the day, kids know what the official shit is. You can't trip kids no more. Kids is more into fashion [now], and if shit is watered down, they gonna know. So don't try to fool us.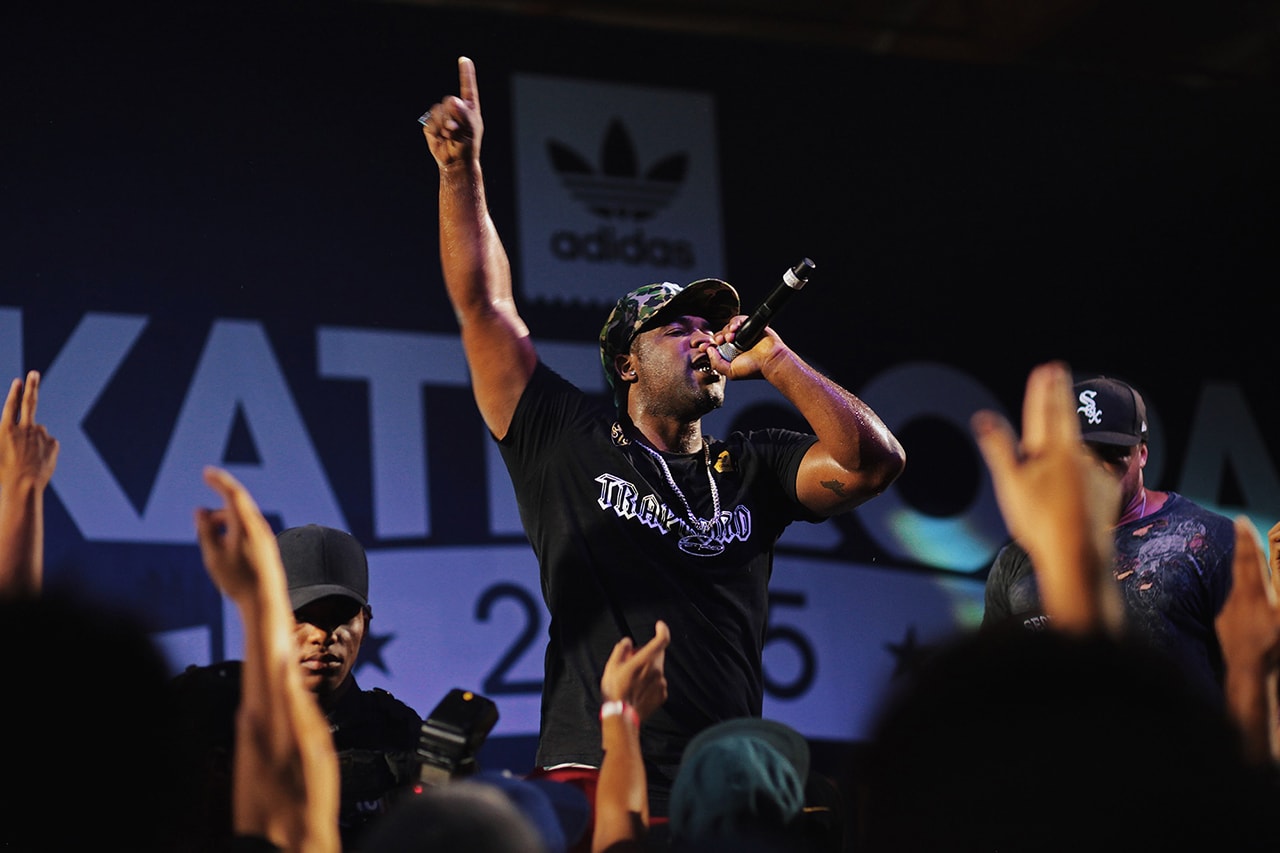 How would you define taste?
Taste can be "less is more." Taste can be clean, taste can be dirty. Taste can be colorful, taste could be shades. That's my take on taste.
How far do your aspirations go in terms of fashion and music?
Man, when you say "fashion," I think about art in a whole. I can't just wrap my head around fashion without speaking about art because, I mean, what's new under the sun? What hasn't been done in fashion [already]? Everybody just brings back these old styles and people are stuntin', looking at old Vogue magazines, and looking at these inspirations, so I think art is created everyday.
When I go in a booth, and when I be doing my ad-libs and shit like that, a lot of them things be happening by mistake. So it just turns into art. But it sounds like some shit you never heard before, right? You know, me, distorting my voice, or whatever, it's the same thing. It's just art, period. So that's unlimited for me, as far as fashion goes. I feel like fashion is just a fad — whoever's into fashion just wants to go to fashion shows to say they down, or just want to buy into Alexander Wang or Alexander McQueen just because it costs a lot of money. Now it's about your money, and how much money you got — now those people fucked fashion up. They make me unhappy to be a part of fashion. But the people who don't give a fuck, know what it is, but they know how to make it look good, those are the people that are into styling and creating art. So, big up to them.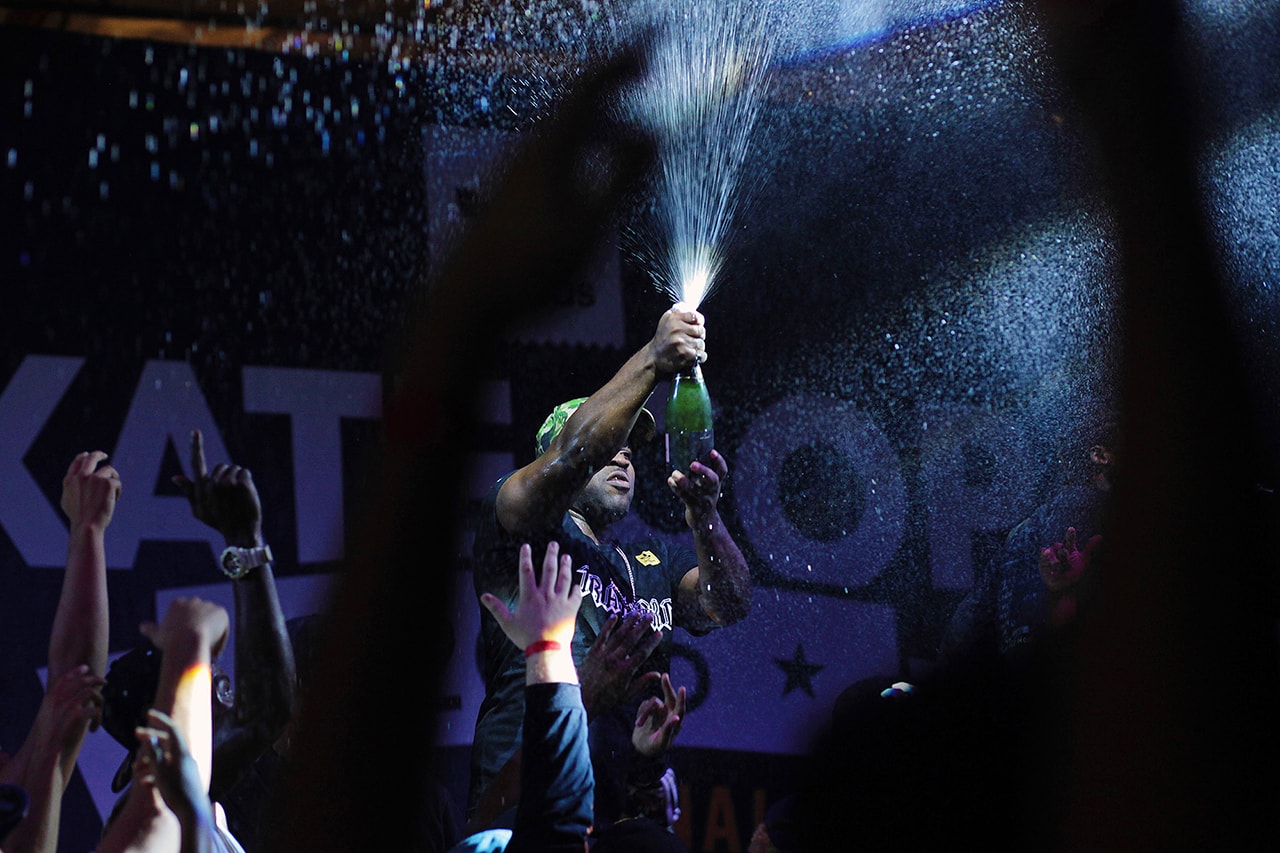 What projects have you been up to lately?
I've been doing these jobs in my neighborhood, to give back to the children. I did Ferg's Health Fair, which was named after my father — my father died of kidney failure three days before my 17th birthday. I just wanted to give back to the community, so what I did was set up an event where kids could get free check-ups and help with their health insurance in order to see a free show. So you had to get a check-up in order to see me perform. That's where a lot of my energy's been going in — doing basketball games in my neighborhood, letting these kids know that if I made it out, you can make it out too.
Anything in music?
I got an album coming out soon. You should be hearing a single from me real soon — real hype shit. Turnt up shit. Real life shit. This album is more of about my life. With Trap Lord, I was just rapping over crazy sounds, but this new album is going to be a reflection of my life, like "who is Ferg?" So I'm focusing on this music. Man, everybody wanna be a rapper, and if you ain't notice, everybody wanna hang out with the rappers too; ball players want to be rappers, rappers want to be ballers, some rappers is ballers like me, but yeah. Rapping is the shit. I'm just happy to be a part of it.
How are you in the studio?
When I'm rapping, I could be in the studio by myself and I'd get fly just so I can rap. Because when I feel good, the music comes out good. It's like my words just get so swaggy because I got my chain on in my booth and I can hear that shit shaking. You know what I'm sayin'?