RETNA Paints on a Ferrari F430 for Art Basel Miami
The artist paints over the luxury sports car for a good cause.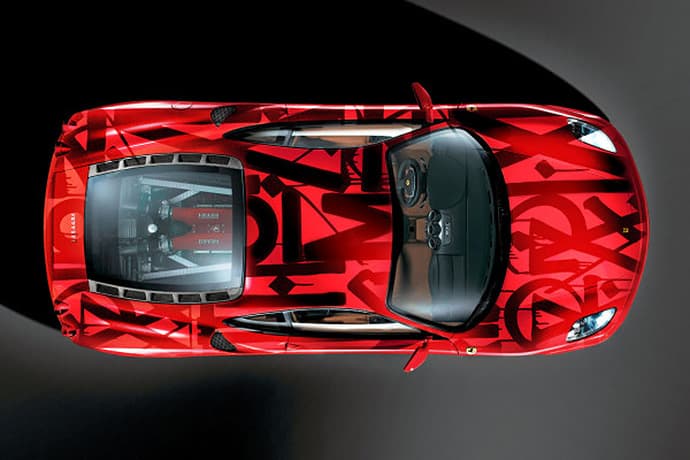 RETNA gained an unprecedented level of worldwide fame and recognition for applying his signature aesthetic to Justin Bieber's latest album art for Purpose, and now, the artist is back to cover something else with his recognizable style. RETNA was enlisted to cover a car with his artwork — a Ferrari F430 none less, for Art Basel Miami.
The live painting session was conducted in association with Hoerle Guggenheim at Macaya Gallery in a series called Artceleration marking the start of Basel Week. Apart from RETNA's Ferarri, other artists (such as Ben Levy and Edouard Duval-Carrie) will be painting over cars and each automobile will be auctioned off with all proceeds benefiting the Miami Children's Health Foundation and the University of Miami Miller School of Medicine. Check Art Basel Miami's schedule here for a list of live painting events.