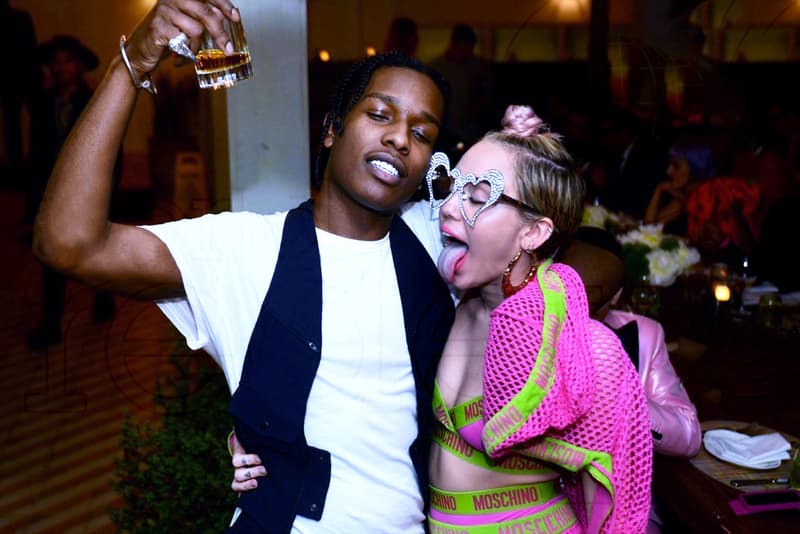 15 Art Basel Miami Parties You Don't Want To Miss
Headlining acts and parties hosted by A-Trak, A$AP Rocky, Wiz Khalifa, Virgil Abloh and more.
---
Guests from around the world are pouring in for Art Basel this week to celebrate art and creativity, which when in Miami, inevitably includes a bit of partying. Those looking to unwind after the art exhibitions and events will be treated to a number of options. One-of-a-kind parties kicking off this week already confirm the attendance of names like A-Trak, A$AP Mob, ILoveMakonnen, Paris Hilton, Ghostface Killah, Alec Monopoly, Daniel Arsham, Slick Rick, Wiz Khalifa, Virgil Abloh, Hilary Swank, Young Guru, Fabolous, Jeremy Scott, DJ Mustard and more. Find a selection of this year's best Art Basel pop-up clubs and afterparties below, listed in chronological order.
---
Swizz Beatz Presents Casa BACARDI With Pusha T, A-Trak, DMX, Wiz Khalifa, Alicia Keys and More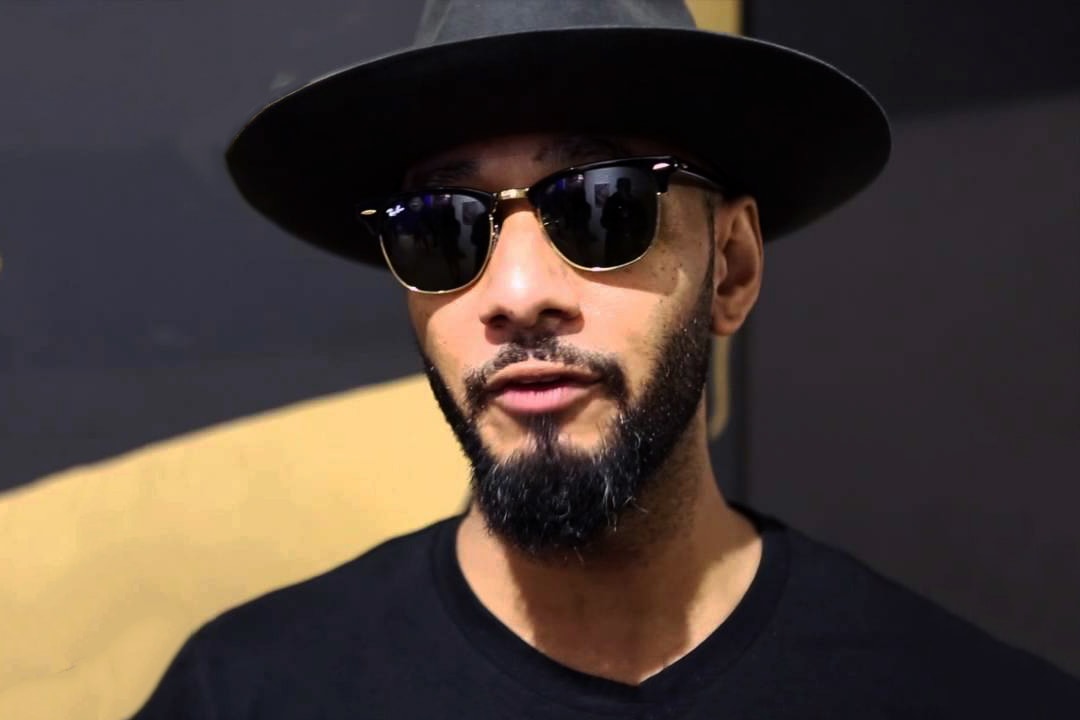 What: Swizz Beatz is one serious art collector. This year the rapper and producer is curating an art fair that will feature valuable artwork from artists like KAWS, Todd James, Zio Ziegler, Shepard Fairey, Swoon, Dustin Yellin and Mickelene Thomas, all from the Dean Collection. Each evening Casa BACARDI will conclude with a musical act with appearances from A-Trak, Alicia Keys, Pusha T, Wiz Khalifa, DMX, Hannah Bronfman, Araab Muzik, Swizz himself, and more. "It's by the artist, for the artist, with the people," said Swizz. The show launches with an invite-only VIP preview on December 2 at 7 p.m. View the event flyer here.
When: December 3–5, fair from 11 a.m.–8 p.m., concert series from 10 p.m.–2.a.m.
Where: Wynwood Curated, 35 NE 29th St.
---
The Surf Lodge's Jeremy Scott Party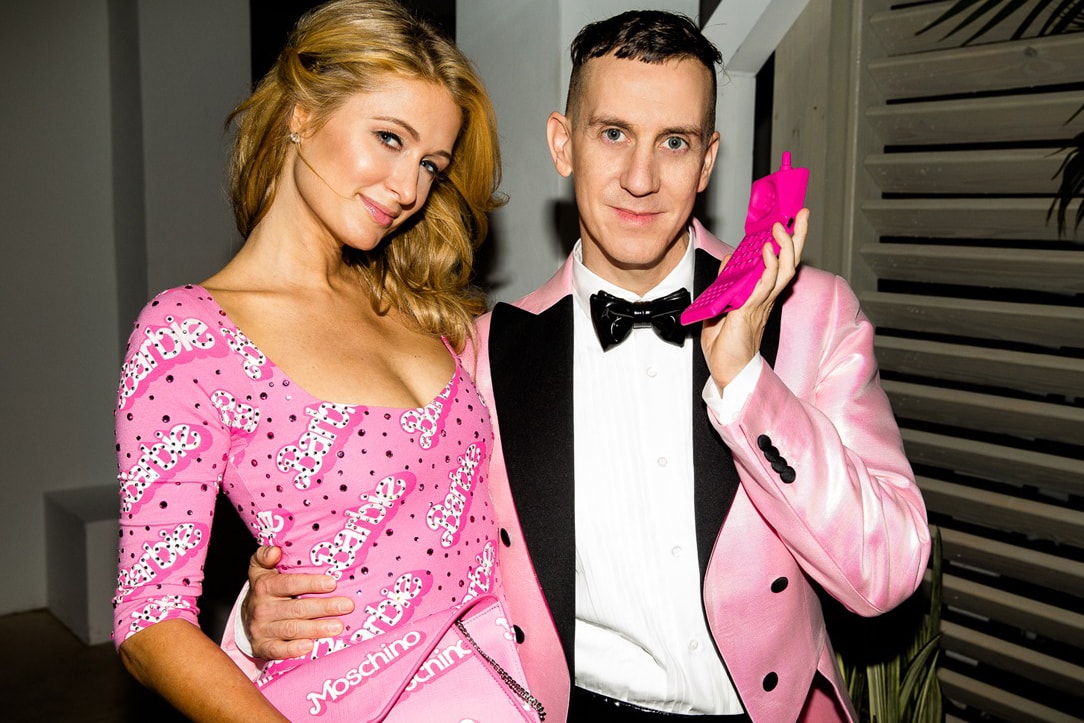 What: The Surf Lodge is throwing an invitation-only party with fashion designer Jeremy Scott in South Beach. The following day, the Hamptons hotspot is throwing a pop-up event in the same location with iconic street artist Shepard Fairey, Juxtapoz Magazine and Art Alliance, then on Friday, Surf Lodge throws a party for André Saraiva with a special performance by Mickey Madden of Maroon 5.
When: December 2, 10 p.m.
Where: The Hall,, 1500 Collins Ave.
---
Le Baron Pop-Up Club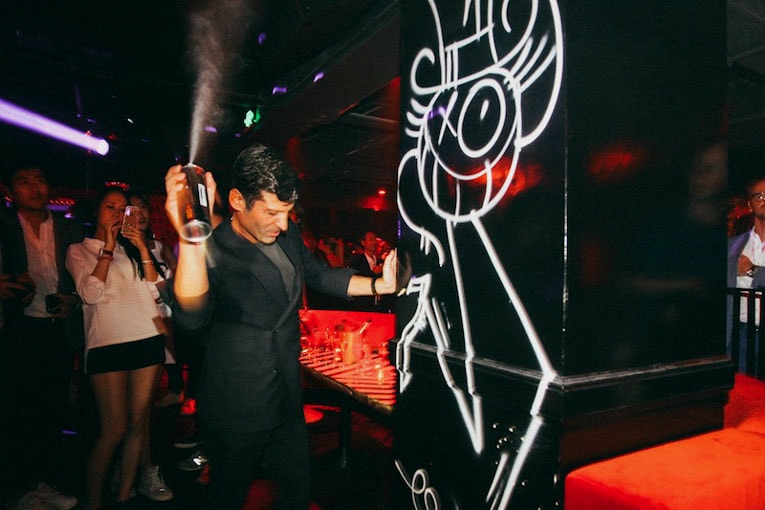 What: Artist André Saraiva's world-renowned nightclub Le Baron is bringing the party to the Delano Hotel during the week. Known for some tricky admission chances, the club hosts some of the hottest parties in cities like New York City, Paris and Shanghai.
When: December 2–5
Where: FDR at Delano Hotel, 1685 Collins Ave.
---
Pérez Art Museum Miami Presents, "Dimensions" With Blood Orange & Ryan McNamara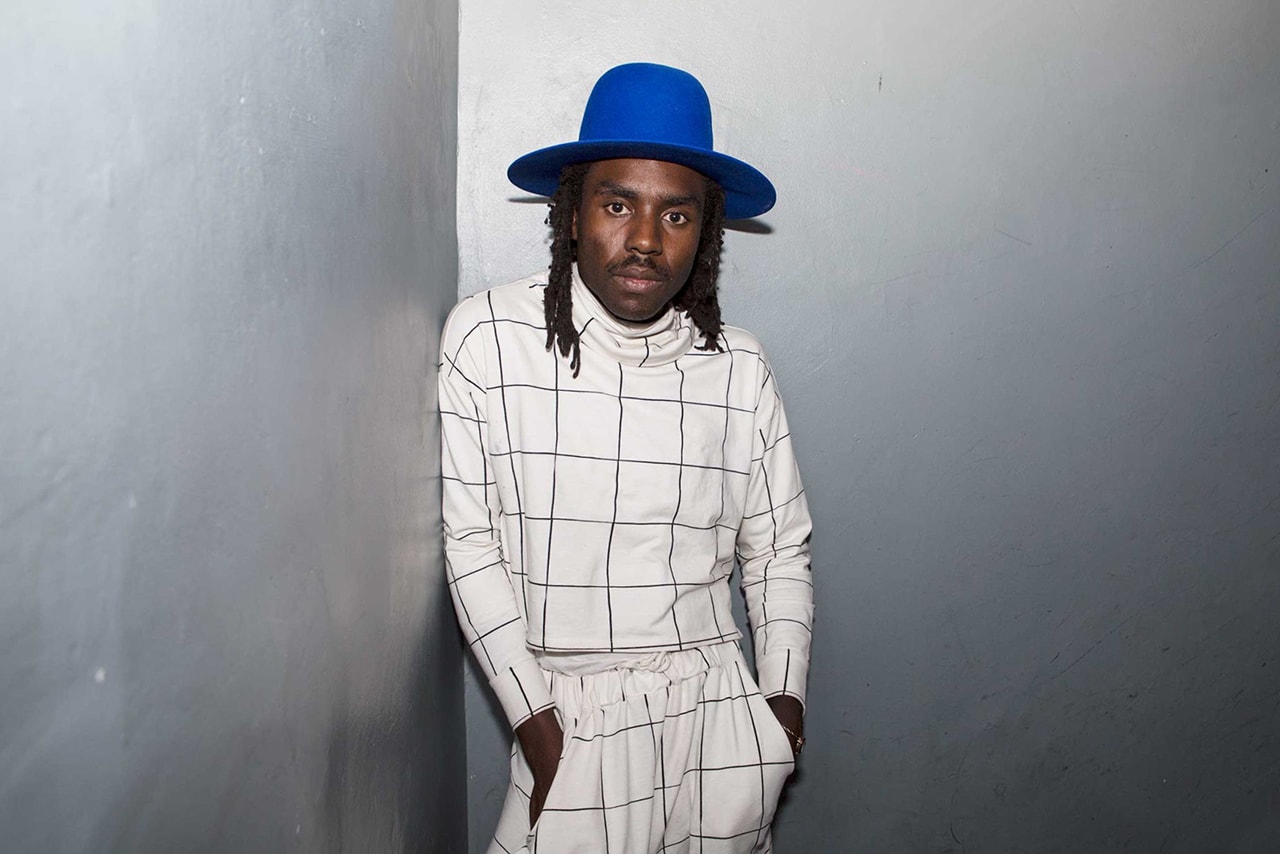 What: PAMM will be opening its doors for a week-long exhibition that launches with a debut performance piece by Devonté Hynes aka Blood Orange and Ryan McNamara. The show will only be open to certain PAMM members as well as VIP Art Basel Miami Beach, Design Miami and Art Miami cardholders.
When: December 3, 10 p.m.
Where: PAMM, 1103 Biscayne Blvd.
---
DJ Mustard Party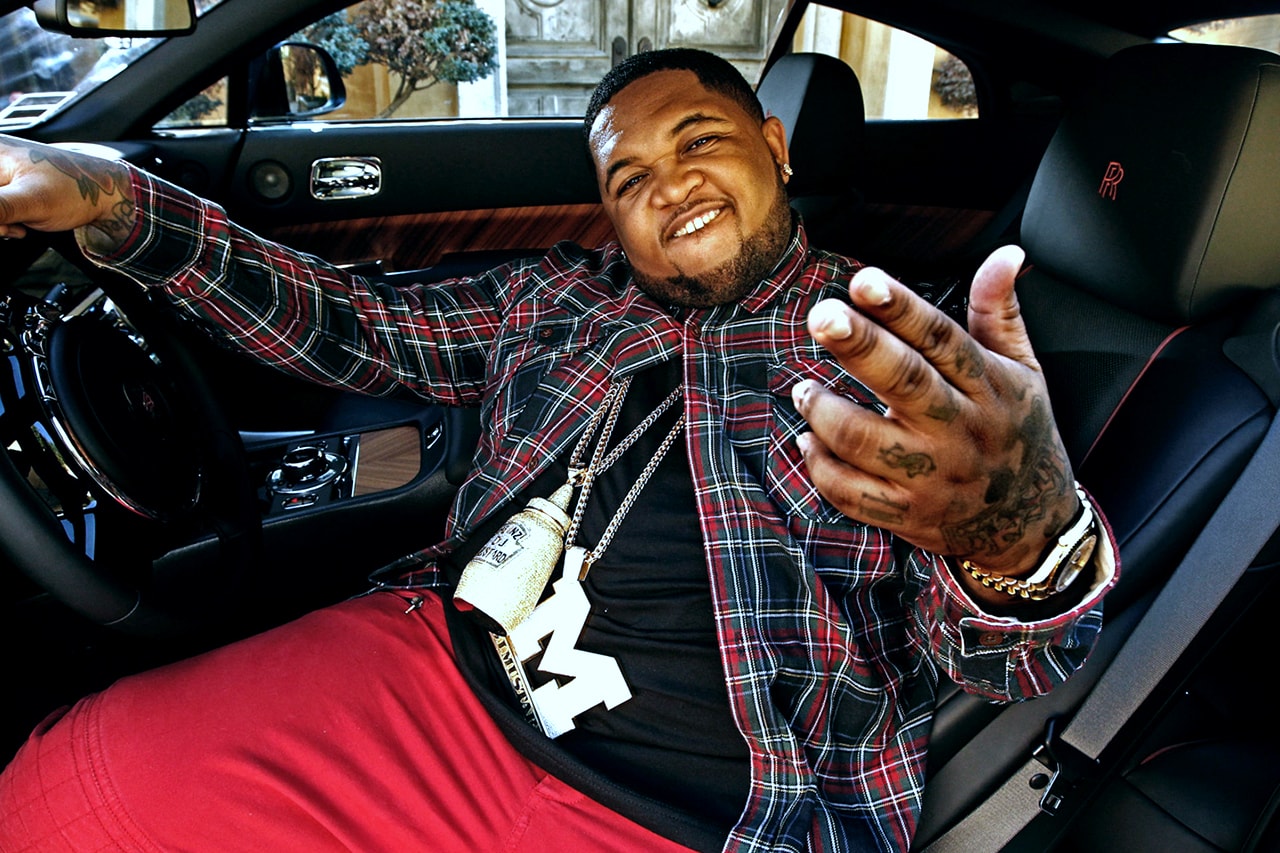 What: One of hip-hop's biggest current producers will be spinning at E11even all night. Tickets can be purchased online from $20-40 USD. On Saturday, December 5, DJ Mustard is back on deck with rapper Fabolous for an Art Week wrap-up party at ToeJam BackLot located at 150 NW 21st St.
When: December 3, 11 p.m.
Where: 11even Miami, 29 NE 11th St.
---
1 OAK x Up&Down Versace Mansion Pool Party & 1 OAK Pop-Up With Virgil Abloh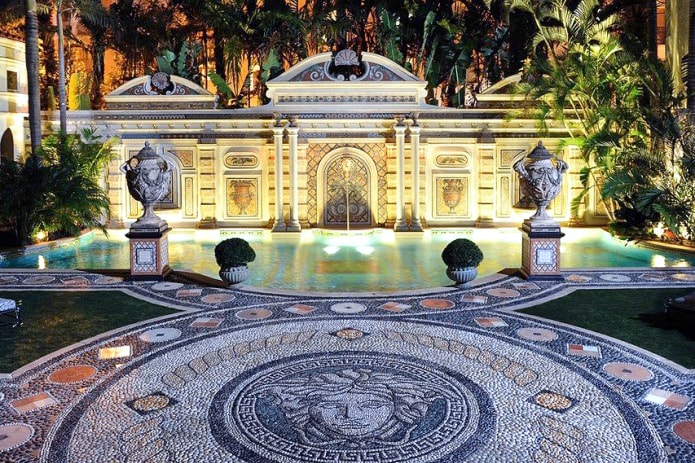 What: New food and dining app Wine 'N Dine partners with popular night club 1 OAK and New York City hotspot Up&Down for a big pool party bash at the Versace Mansion this Friday night. Virgil Abloh is spinning on deck along with Roofeeo and Chapman. Later that evening at 11 p.m., 1 OAK continues the party with its own pop-up with Virgil Abloh spinning as Flat White with DJ Daddykat (Wiz Kahlifa), Jus Ske and Chapman at Rockwell.
When: December 4, 2–5 p.m.
Where: To be announced
---
A$AP Mob x Know Wave Pool Party With Young Guru, ILoveMakonnen, Playboi Carti, Kilo Kish and More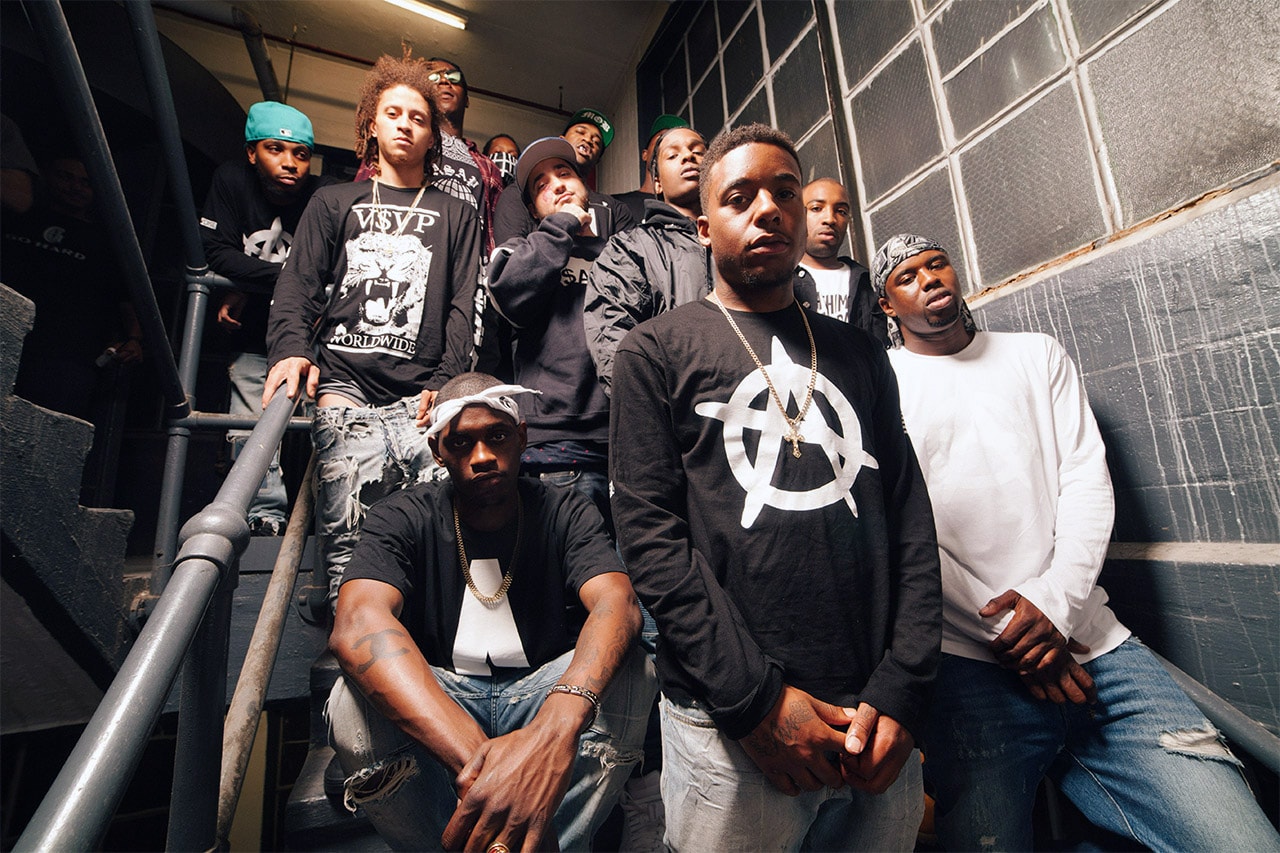 What: Art gallery Moran Bondaroff's pirate radio station Know Wave is partnering with A$AP Mob for a pool party bash with special performances by ILoveMakonnen, Young Guru, Playboi Carti, Virgil Abloh, Venus X, Kilo Kish, Abra, Young Lord, A$AP Mob, and more surprise guests. The party will be live streamed online along with poolside interviews.
When: December 4, 3–11 p.m.
Where: Shelborne Hotel, 1801 Collins Ave.
---
III Points Art Basel Concert Series With Jamie xx, Four Tet, A$AP Rocky & Kaytranada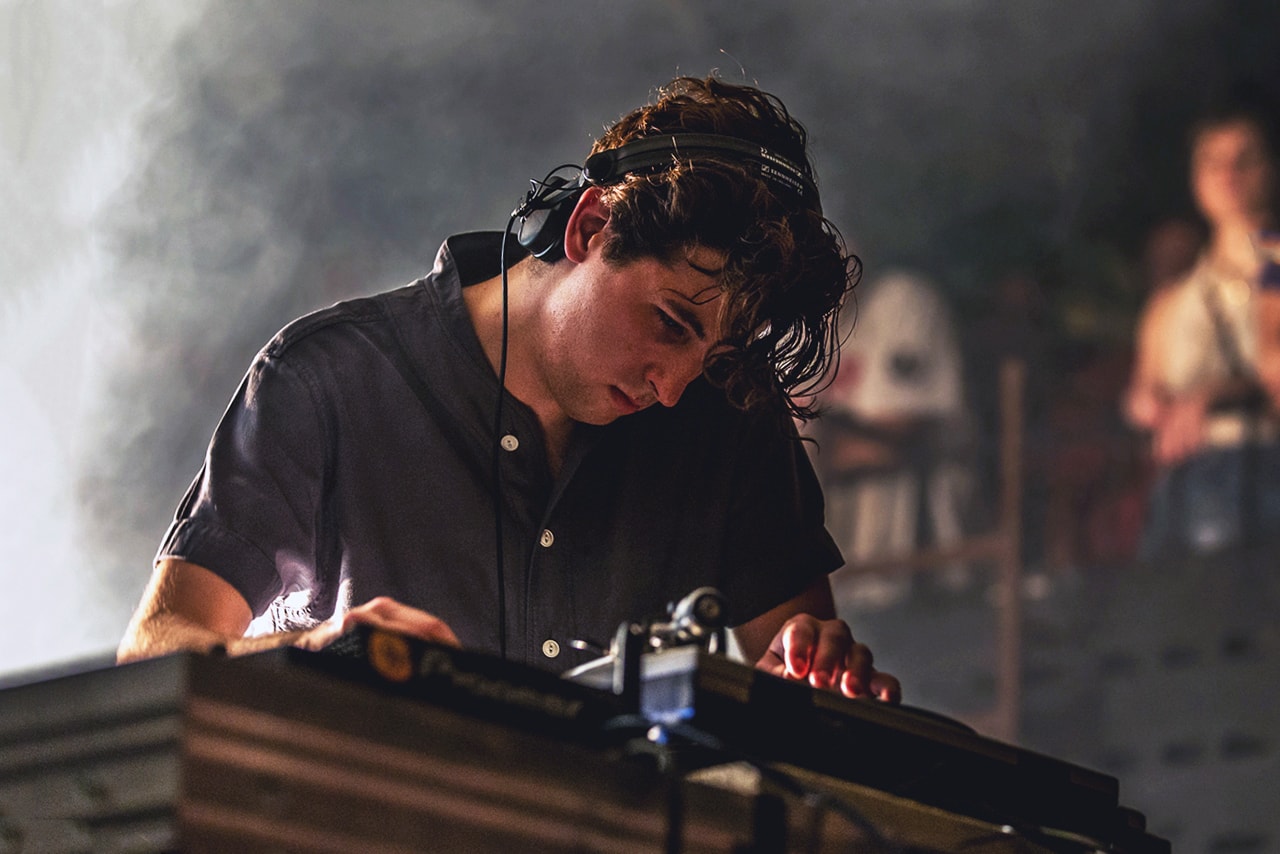 What: III Points is throwing an Art Basel Concert Series this year and the event kicks off with Jamie xx and Four Tet headlining on Friday night. A$AP Rocky and Kaytranada headline the same event on Saturday at 9 p.m. Tickets can be purchased online for $25-55 USD.
When: December 4, 9 p.m.
Where: MANA Wynwood, 318 NW 23rd St.
---
Bootsy Bellows Pop-Up Party With Vic Mensa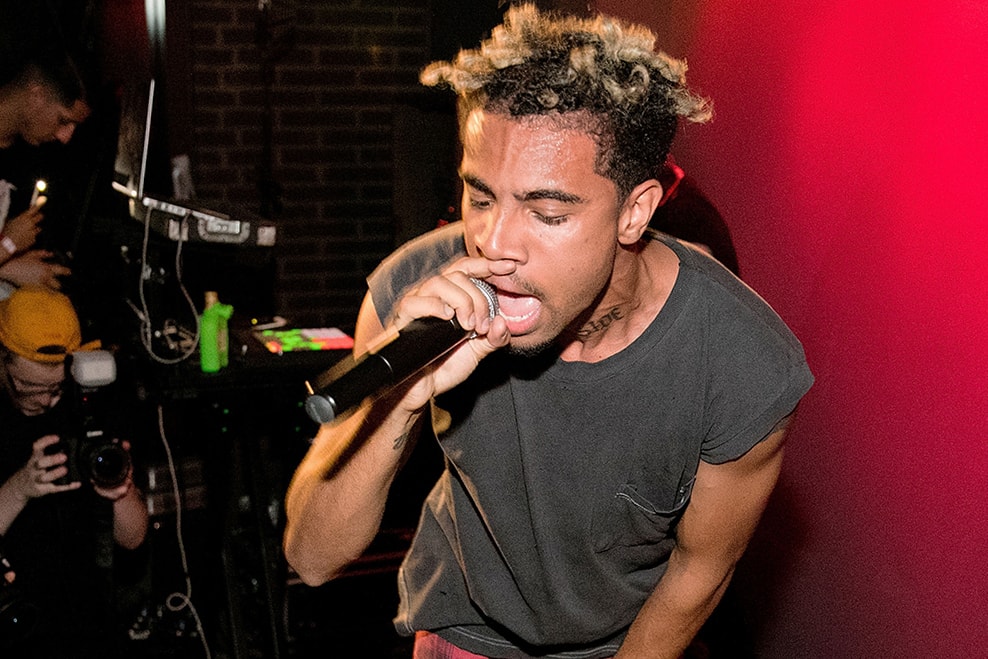 What: West Hollywood nightclub Bootsy Bellows is setting up shop in Miami's E11even that will include a special performance by Vic Mensa. Other guests include Devin Lucien and Balthazar Getty. Tickets can be bought online for $20-40 USD.
When: December 4, 10 p.m.
Where: E11even Miami, 29 NE 11th St.
---
Soulection Takeover Party With Joe Kay, SOSUPERSAM & The Whooligan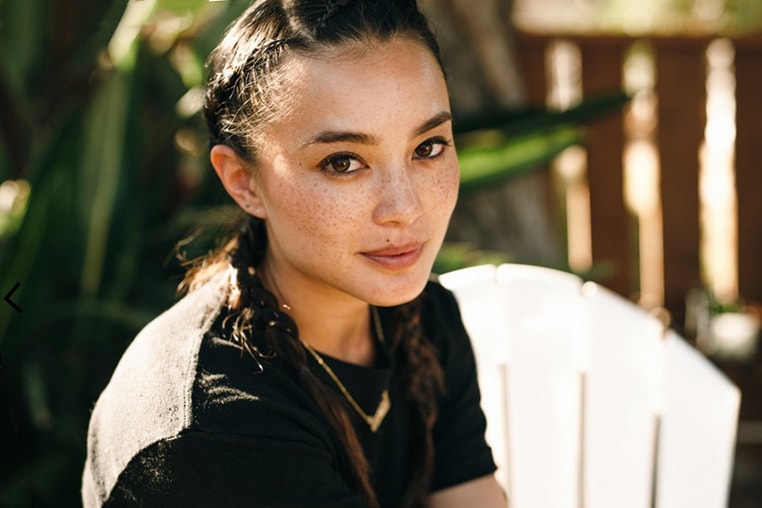 What: Soulection head honcho Joe Kay is setting up a party at Miami's upbeat Mexican restaurant Coyo Taco, and he's bringing his friends along. SOSUPERSAM and The Whooligan will be providing beats all night.
When: December 4
Where: Coyo Taco, 2300 NW Second Ave.
---
A$AP Rocky & Mark Anthony Green Present "Barefoot" Afterparty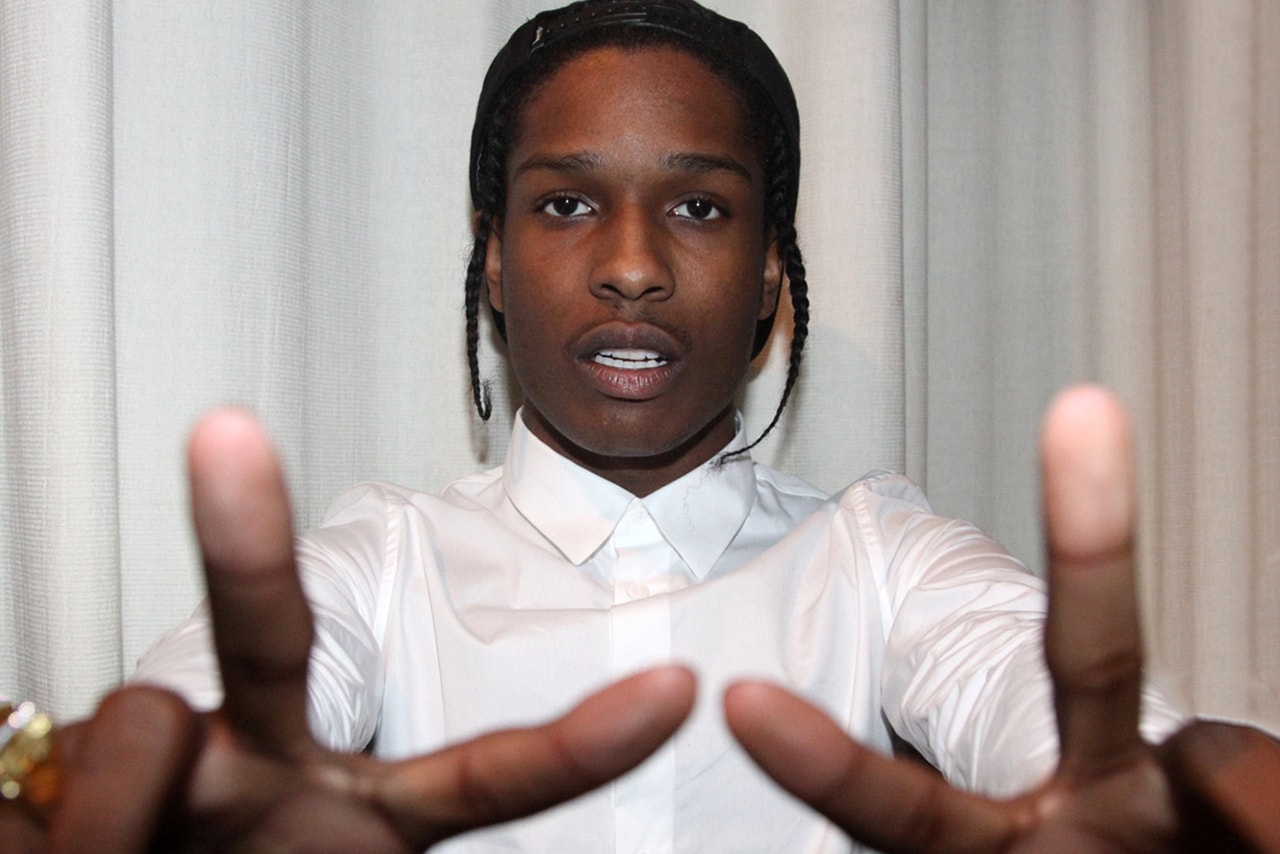 What: End your friday night at rapper A$AP Rocky and style columnist Mark Anthony Green's afterparty bash. The two will be hosting at Dream Hotel's swanky HIGHBAR with an invitation-only crowd.
When: December 4, 11 p.m.–4 a.m.
Where: HIGHBAR at Dream South Beach, 1111 Collins Ave.
---
Stussy x Pigalle x Le Pompon x Pain O ChoKolat Mansion Party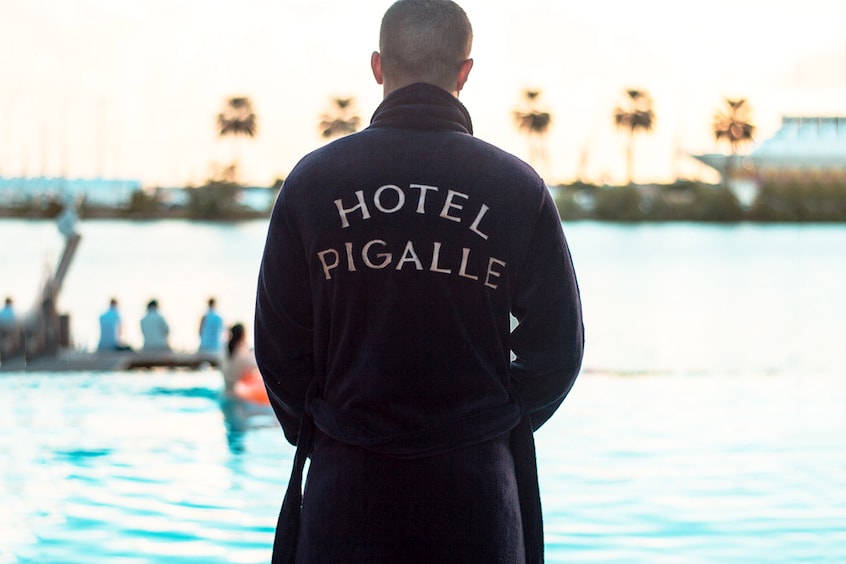 What: Always a solid event to look forward to every year, Parisian Collective Pigalle, Le Pompon and Pain O ChoKolat's Muzik Mansion Miami party extends invitation to their circle of fashion designer, artist and musician friends to party with them once again. Expect this year's event to be a palm tree and pool party dream with just the right amount of Parisian party vibes; last year's event saw Drake briefly spinning on deck for guests like FKA twigs, A$AP Rocky, Chanel Iman, Jourdan Dunn and Theophilus London. Stephane Ashpool recently announced the event on his Instagram in the form of a Pompon-style flyer.
When: December 3–6
Where: To be announced
---
Mass Appeal x Sweet Chick x Funday Afterparty With Bun B
What: End off Art Week with a big afterparty bash with Bun B. Mass Appeal and Sweet Chick are hosting a number of pop-ups throughout the week, and the brands are bringing in the UGK rapper as a special guest in their final event that will take you into the early hours of Sunday morning.
When: December 5, 11 p.m.–5 a.m.
Where: Foxhole, 1218 14th Ct.
---
Hard 2 Leave Presents A-Trak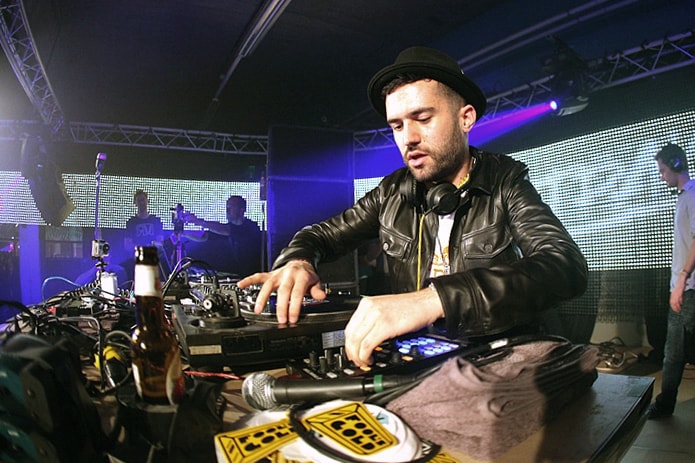 What: The Canadian DJ kicks off one of Art Week's last parties at E11even. You can buy your tickets now online for $20-40 USD.
When: December 6, 11 p.m.
Where: E11even Miami, 29 NE 11th St.
---
Flat White (Virgil Abloh) & PARTYNEXTDOOR Party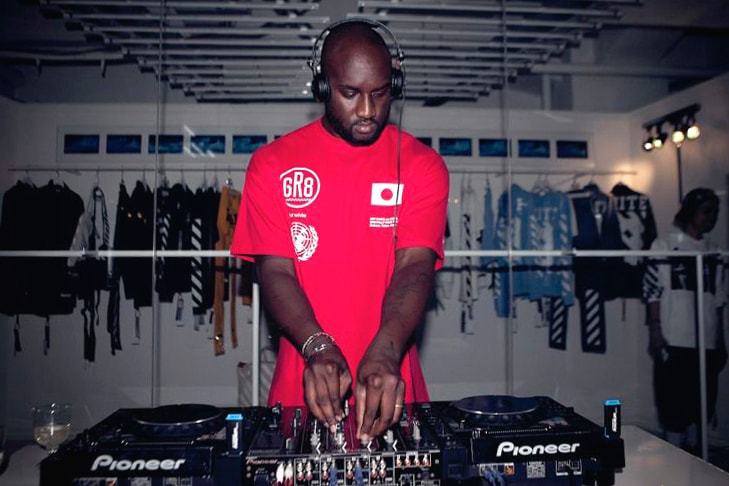 What: Who's Who and Unknwn are presenting Virgil Abloh spinning as Flat White alongside a performance by Canadian R&B singer PARTYNEXTDOOR. You can RSVP your attendance by e-mailing reservations@basementmiami.com.
When: December 6, 11 p.m.
Where: Basement Miami at Miami Beach Edition, 2901 Collins Ave.