The Latest Iteration of Feel House by UGG Will Have New Yorkers Looking Forward to Winter
An immersive, weeklong experience at HBX New York spotlighting the new UGGextreme™ collection.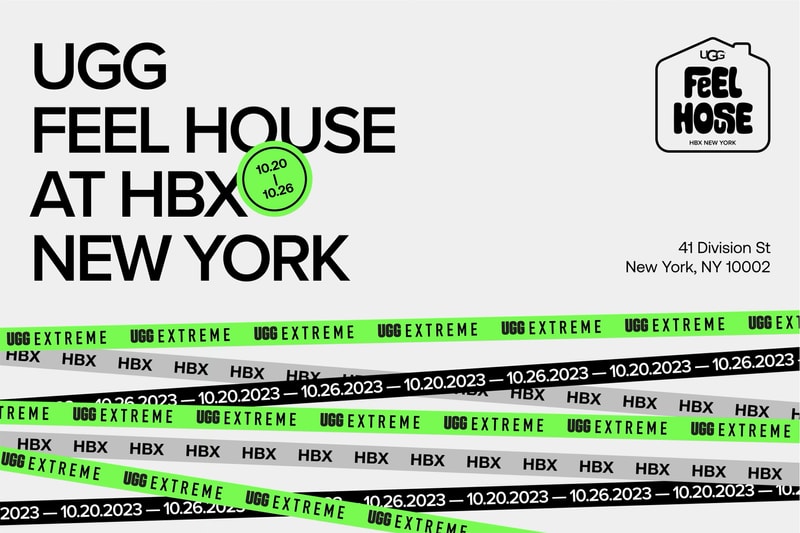 Since its inception, Southern California-based global lifestyle brand UGG created Feel House as a multi-sensory community space that encourages self-expression. This season, the brand is continuing that mission in Manhattan's Lower East Side where the latest iteration of the event series will take place at HBX New York. The experience will feature the new UGGextreme™ collection, presented within a whimsical winter-inspired landscape. Both the setting and the product, which touts style and weather-proof functionality, will usher in winter by showing that the season can be fun when you have the right wardrobe staples.
The centerpiece of the Feel House experience will be an interactive installation that encourages shoppers to dream a good winter — a sentiment derived from the new assortment of UGGextreme™ footwear and outerwear. The new line of cold weather essentials, inclusive of footwear and jackets, combines utilitarian materials with the UGG brand's signature fashion-centric approach, providing warmth and style that add an element of fun to facing the elements.
Feel House will also engage notable attendees and style-savvy members of the community with tactile elements that showcase the thoughtful materiality of the collection, like Vibram soles and Gore-Tex technology combined with the classic UGGplush™ lining. To ignite inner artistry and imagination, Tokyo and Brooklyn-based jeweler Marland Backus has created a limited-edition series of accessories to customize boots like the Adirondack Meridian Boot and the Shasta Boot styles, which will be offered with any UGGextreme™ purchase.
Feel House will be open to the public from October 20-October 26 at HBX New York. The limited-edition boot charms will be complementary with any UGGxtreme™ purchase, while supplies last.
Feel House
HBX New York
41 Division Street
New York, NY, 10002