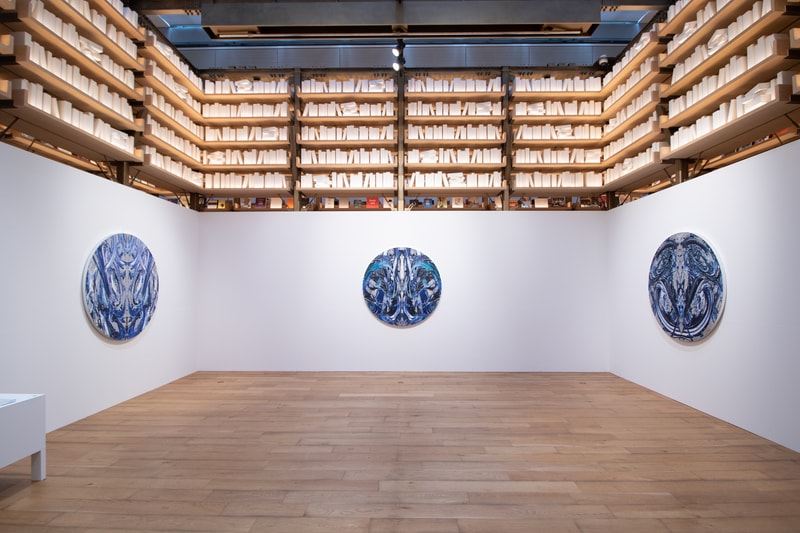 1 of 9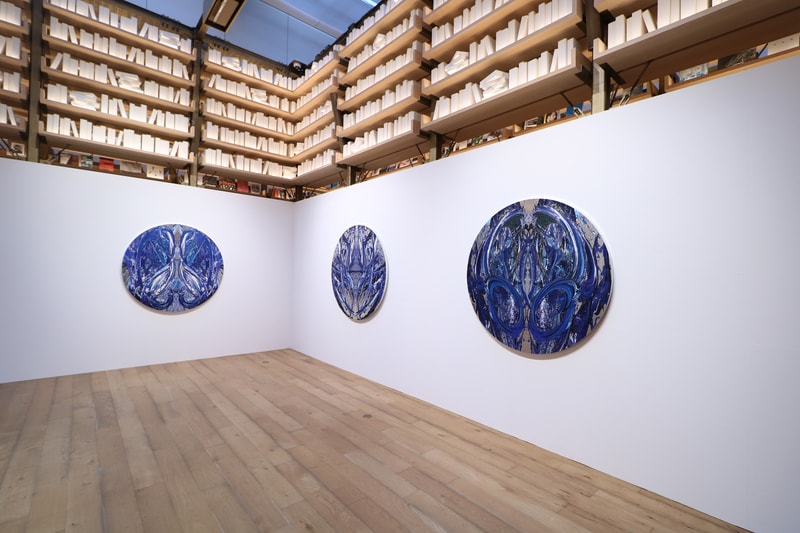 2 of 9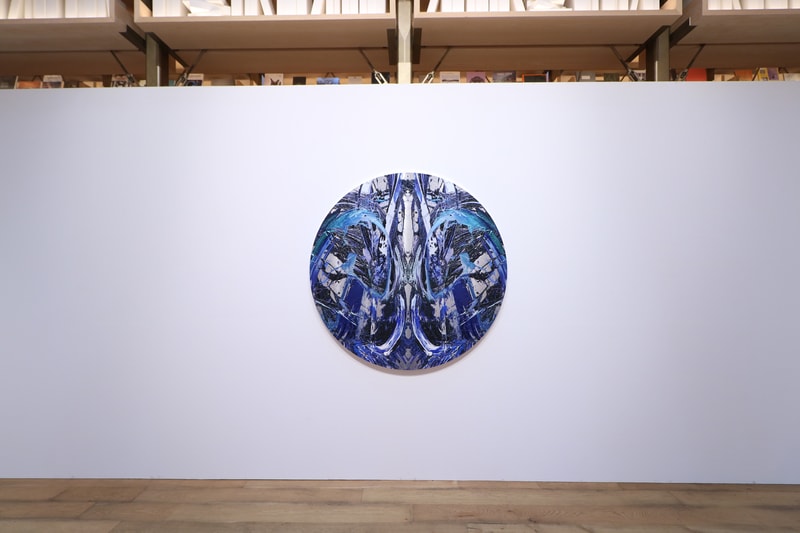 3 of 9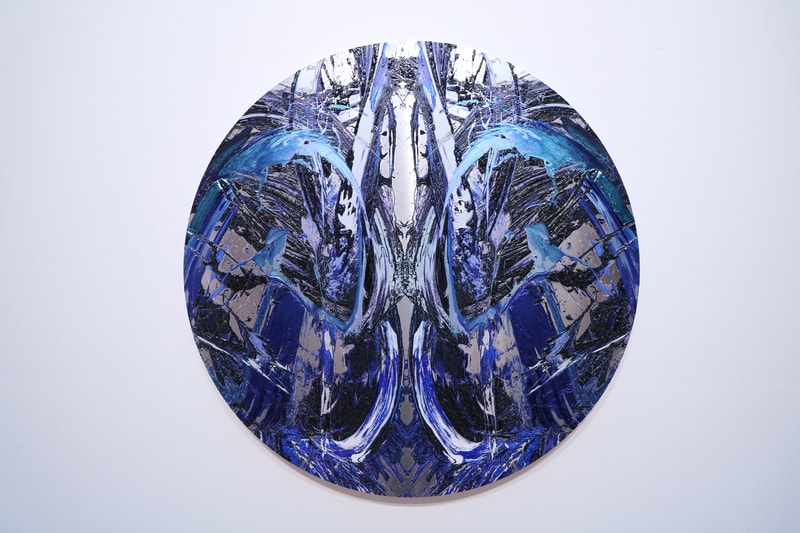 4 of 9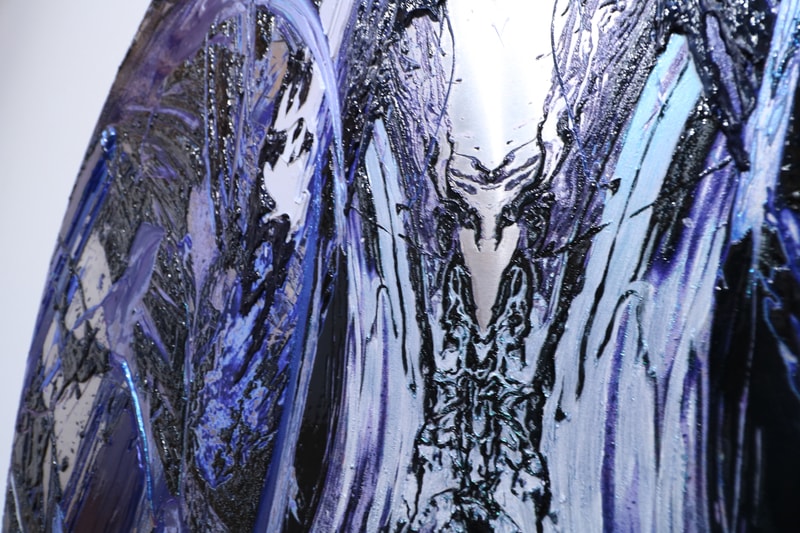 5 of 9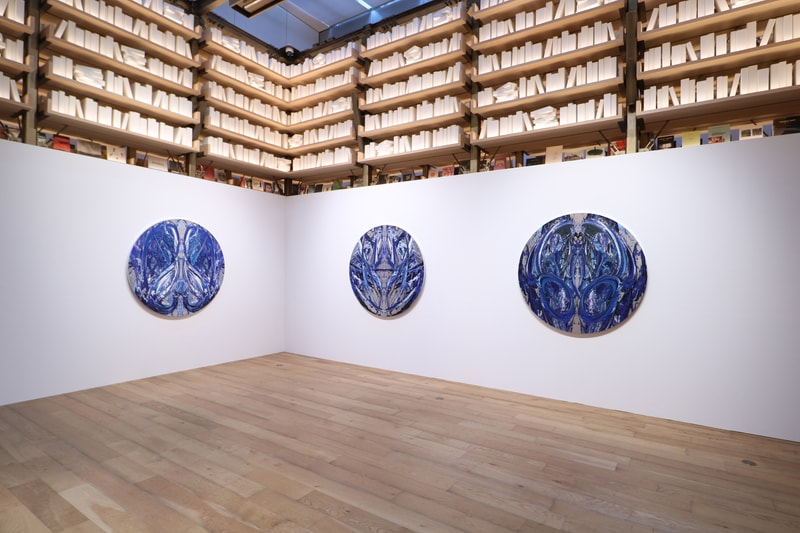 6 of 9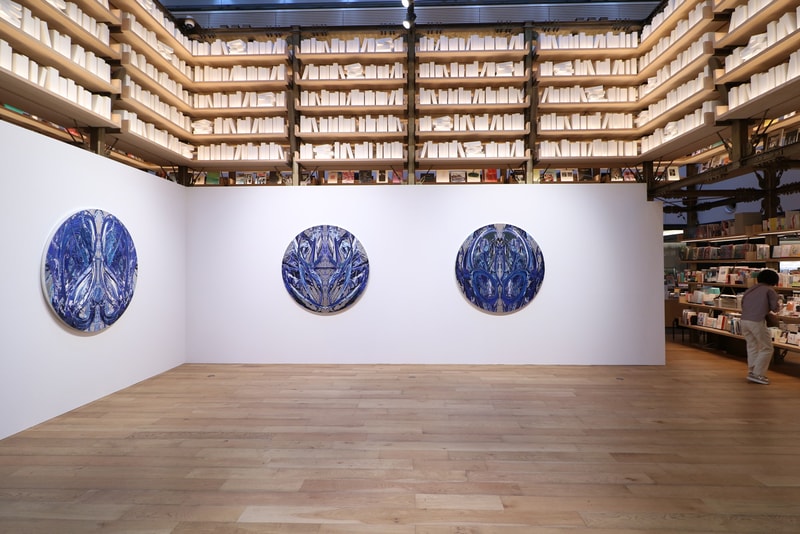 7 of 9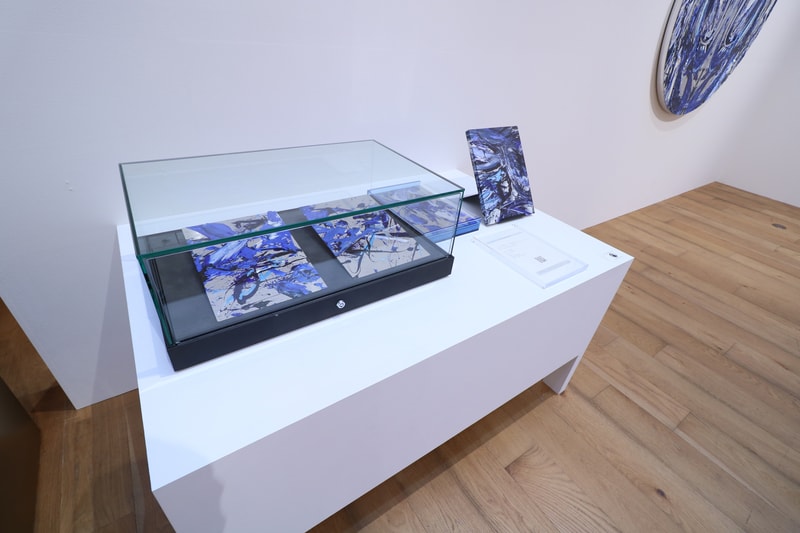 8 of 9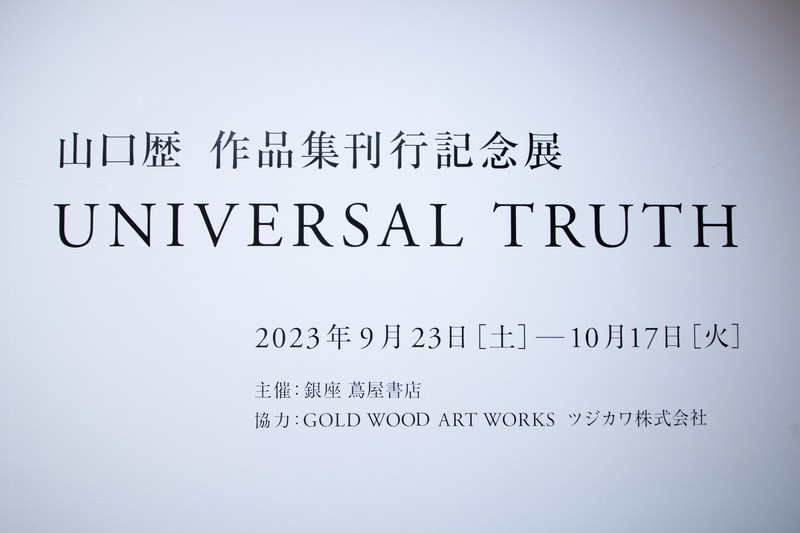 9 of 9
Meguru Yamaguchi Mounts New Abstract Paintings Against 200,000 Books in Tokyo
As part of an exhibition called 'Universal Truth' at Ginza Tsutaya Books.
---
Meguru Yamaguchi has unveiled his latest publication, OUT OF BOUNDS, which serves as a compilation of his recent art exhibitions. This collection features 50 of his most recent artworks, offering a glimpse into the artist's creative evolution as he delves into the realms of art with each stroke of his brush. Notably, OUT OF BOUNDS marks the artist's inaugural catalogue and has been crafted using an exceptional fine printing technique.
In celebration of this publication, Yamaguchi is hosting the UNIVERSAL TRUTH exhibition at Ginza Tsutaya Books, where he presents his latest creations. This exhibition centers on the artist's enduring fascination with symmetrical forms, imperfections, continuity, and the omnipresence found in nature, culture, the world, and the passage of time.
"So, about 'OUT OF BOUNDS,' it originally came to me during a period when I couldn't return to Japan due to visa-related issues, which led me to contemplate borders and boundaries. The idea for 'OUT OF BOUNDS' just seemed to come to me while I was walking down the street, not like it fell from the sky or anything," said Yamaguchi in an interview. "When I thought about why this idea came to me, I realized it might have something to do with my situation of being unable to return, never having worked for a company, and other similar factors. Well, that's a bit of hindsight, though."
A presale event for the publication took place on September 23 at Ginza Tsutaya Books in Tokyo, preceding nationwide sales this October. Additionally, there is an exclusive "OUT OF BOUNDS Special Edition" available, consisting of only 35 sets. These sets include the book "OUT OF BOUNDS" and a distinctive painting by the artist applied to an aluminum plate, exclusively offered at Ginza Tsutaya Books.
Furthermore, OUT OF BOUNDS will be accessible via the artist's Goldwood pop-up Store in Taipei during October, as part of a collaborative project with SOAK The Project and The Bees Knees. Both stores will be providing a limited number of free postcards with each purchase of OUT OF BOUNDS, available on a first-come, first-served basis.
In regards to what's next for the artist, Yamaguchi expressed:"Every time, I tend to change the style of my work quite a bit. Currently, I'm working on an aluminum wire-like mandala. So, I'm not really thinking about what to do next at the moment. I do want to create larger sculptures and place them in natural settings, but it seems quite challenging. I'd like to build something like a big tower, a statue, like the 'Tower of the Sun,' in places like shrines or power spots in Japan. So, that's the kind of feeling I have."
GINZA TSUTAYABOOKS
Ginza Six 6F, 6-10-1 Ginza,
Chuo-ku, Tokyo 104-0061
Japan