Sotheby's and Ledger Collaborate on Limited-Edition Nano X
Set to be exclusively presented in 2024 to buyers of premier digital art auction lots.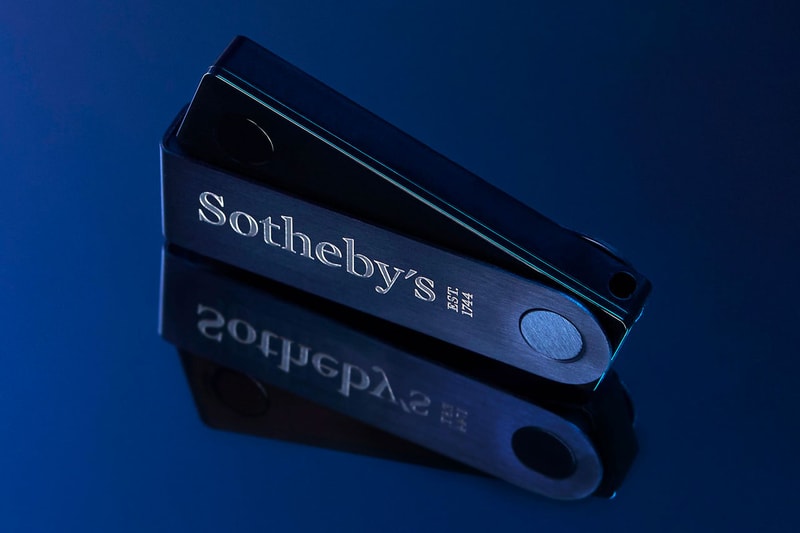 1 of 2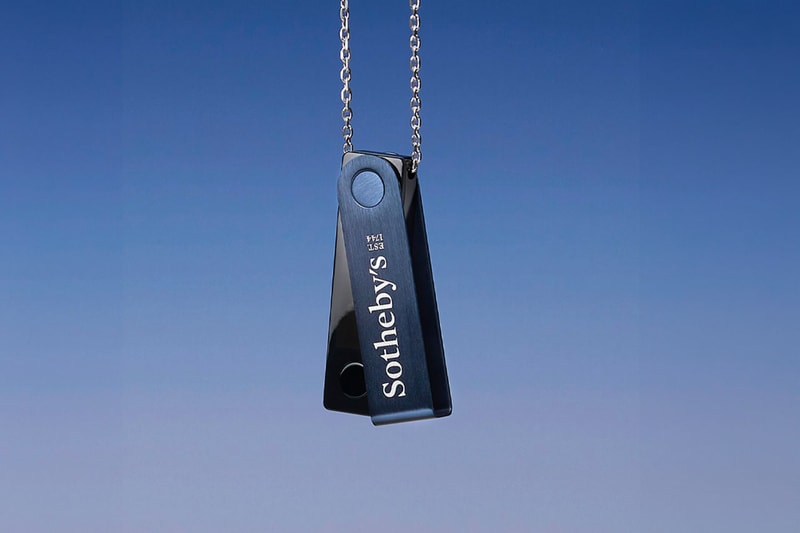 2 of 2
Sotheby's, known globally as a prestigious auction house for art and other luxury items has announced a collaboration with digital asset security provider Ledger.
The collaboration includes a limited edition piece of hardware, a co-branded Ledger Nano X, which will be presented exclusively to buyers of premier digital art auction lots starting in 2024.
This Nano X features a brushed metal casing in the auction house's signature blue with "Sotheby's  EST. 1744" etched across the top. It is also accompanied by a silver chain, in the event the collector would like to wear their device. There are also plans to introduce an exclusive Sotheby's x Ledger Stax wallet in the future, Ledger's most advanced cold storage device to date.
Technically speaking, these wallets are designed to simplify digital art collection management, offering a user-friendly interface for both seasoned collectors and newcomers. Sotheby's shared that the presentation of these wallets will be complete with a white-glove concierge onboarding and services to guarantee client satisfaction.
Apart from the security solutions, the partnership will also unveil a cross-branded educational series via Ledger Academy, aiming to enrich collectors' understanding of digital art fundamentals like self-custody and decentralization, alongside guiding them on best security practices to keep their digital assets safe.
"For collectors of digital art, security and self-custody are paramount," said Ian Rogers, Chief Experience Officer at Ledger adding "Digital ownership is bringing new collectors and artists and creating a new paradigm for existing art collectors."
In other tech news, Meta and Ray-Ban unveil next-generation smart glasses with improved audio, camera and more.