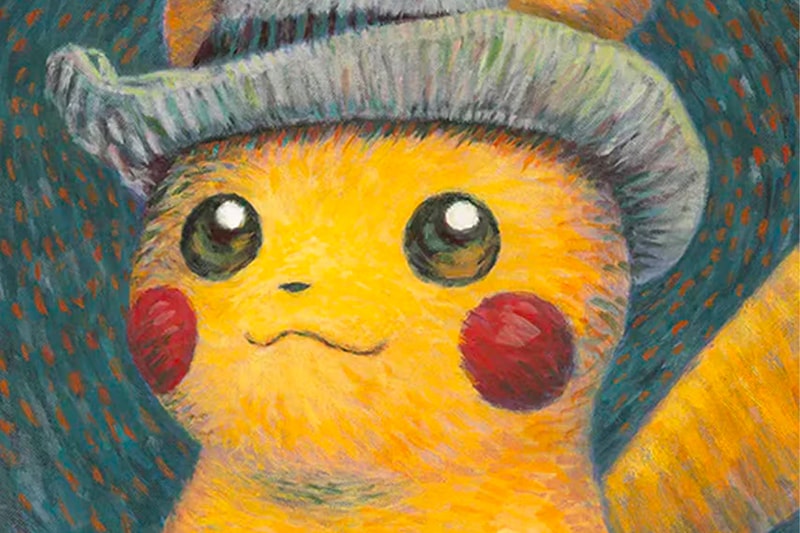 The Pokémon Company Apologizes After Van Gogh Museum Merch Sells Out Almost Instantly
Fans took to social media to share their disdain for how fast it sold out, criticizing the company's ability to handle the situation.
---
Following the announcement of the Pokémon exhibition at Van Gogh Museum, fans have anticipated the release of the Pokémon x Van Gogh collaboration that gave them a look at a special Pikachu promo card.
The special edition Pokémon card saw Pikachu wearing a grey felt hat like the artist Vincent Van Gogh's own self-portrait. While these cards were meant to be made available by children participating in the the special event held at the Amsterdam museum along with art prints, t-shirts and other merchandise, all of them were quickly snatched up before social media channels or an official email was able to let people know they had the chance to snatch it up.
Those who were unable to visit the exhibition in person to purchase the merch were able to purchase the "Pikachu with Grey Felt" hat promo card online at the Pokémon Center website, however it was also quickly sold out. In a statement released on X, The Pokémon Company wrote, "We apologize to all the fans eagerly awaiting our Pokémon Center x Van Gogh Museum release today. Due to overwhelming demand, all our products from this collection have sold out. We understand this is disappointing to many who were looking to our official email and social media channels for guidance on how and when to purchase." The company did not anticipate the popularity of the merch and attributed the problem to low stock from the increase in demand. However, many believe that it is due to scalpers and bots.
On social media, fans pointed out that adults were buying stacks of the merchandise without even looking at the Pokémon exhibit and even seeing scalpers bragging about their hauls online. Fans took to X to criticize the company and the museum for how it handled the situation. It is uncertain if new merch products will be re-released and if there will be any changes to the method of purchasing. Meanwhile, The Pokémon exhibit will go on at the Van Gogh Museum until January 7, 2024.
We apologize to all the fans eagerly awaiting our Pokémon Center x Van Gogh Museum release today.

Due to overwhelming demand, all our products from this collection have sold out. We understand this is disappointing to many who were looking to our official email and social media… pic.twitter.com/KM3ZCO1EQZ

— Pokémon (@Pokemon) September 29, 2023
The Pokémon x Van Gogh collaboration was a disaster, serving as a stark reminder of human greed and lust.

Images and videos circulating online depict scalpers hoarding multiple items from the collaboration, a disheartening sight.

To the museum: You had to have seen the long… pic.twitter.com/QAHhZkqm5K

— DachshundWizard 🧙🏻‍♂️ (@dachshundwizard) September 28, 2023
It is insane that a company with so much money and so many willing customers won't produce enough product to even try to meet demand.

If you want to promote the Van Gogh x Pokémon Center collaboration, make these products to order for a certain period of time. Limit items to 1…

— Pokemon Deals & News! (@PokemonDealsTCG) September 29, 2023