Nicki Minaj Debuts 'Pink Friday 2' Song at VMAs
As well as a run of other classics.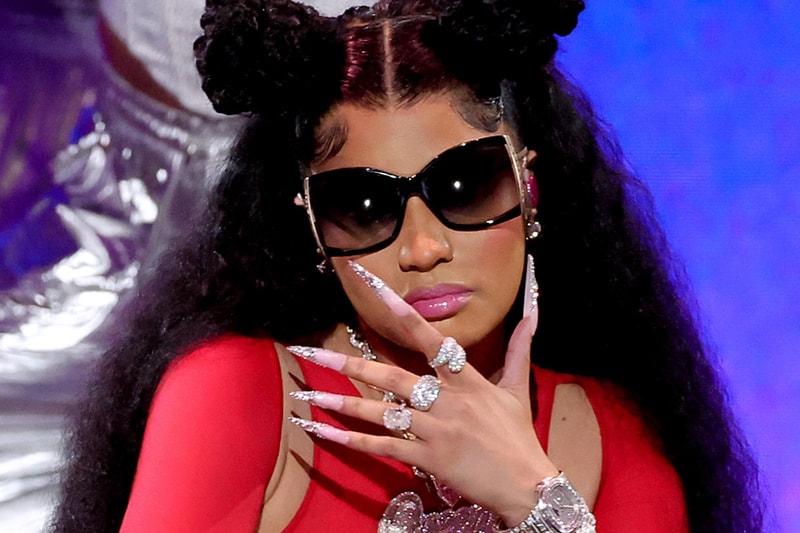 Nicki Minaj showed out as last night's VMAs emcee, coming equipped with her notoriously contagious energy, alluring outfits, as well as a new song.  After Minaj took the stage last night to deliver the live debut of "Last Time I Saw You", she surprised the audience with an unreleased track from her highly anticipated forthcoming album, Pink Friday 2.
The rapper gave an ethereal performance of "Last Time I Saw You", donning a textured black gown which she elegantly removed throughout the song. Minaj then readies to switch up the vibe. "MTV, it wouldn't be right if I didn't give you a Pink Friday 2 exclusive," she tells the already insanely hyped audience. "Bad b*tches I keep 'em by the two / It's a big distance between me and you / I ain't nothin' like you, you, you or you," she opens, before diving into a flawless Pink Friday-esque flow. Watch the video of Minaj's full performance above.
View this post on Instagram
The rapper had a big night, also taking home the award for best hip-hop for "Super Freaky Girl" – marking her fifth win in the category. Minaj's prior winning hits include "Super Bass" (2011), "Anaconda" (2015), "Chun-Li" (2018) and "Do We Have a Problem" (2022). Minaj also returned to the stage towards the close of the night to make an appearance in the VMAs 50th Anniversary of Hip-Hop performance alongside LL Cool J, Lil Wayne, Grandmaster Flash and Doug E. Fresh. ​​
Pink Friday 2 hits streaming on November 17. Stay tuned for more updates on the album as they surface.
For more VMAs-related news – catch up on last night's full list of winners.