Tanner Fletcher Hosted a Fluid Beauty Pageant for SS24
The fanciful Brooklyn label introduced each of its charmingly old-fashioned silhouettes on models who were competing for the top trophy.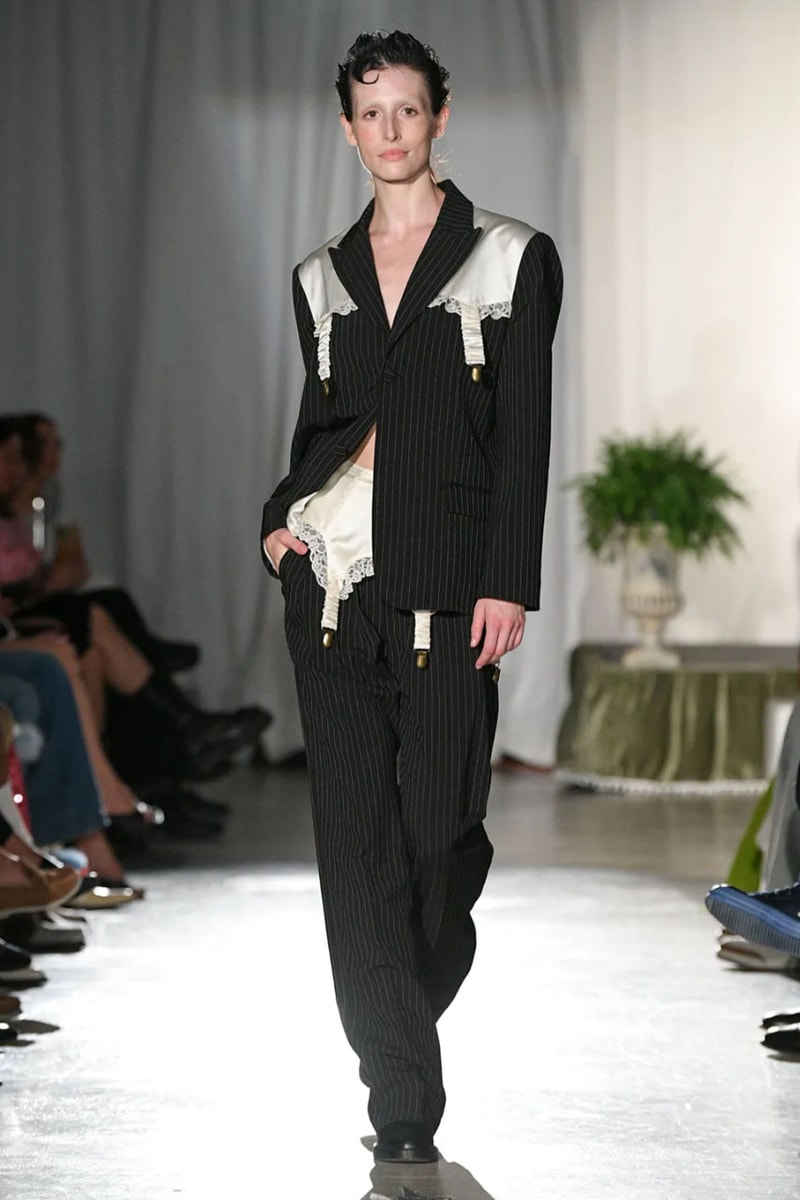 1 of 32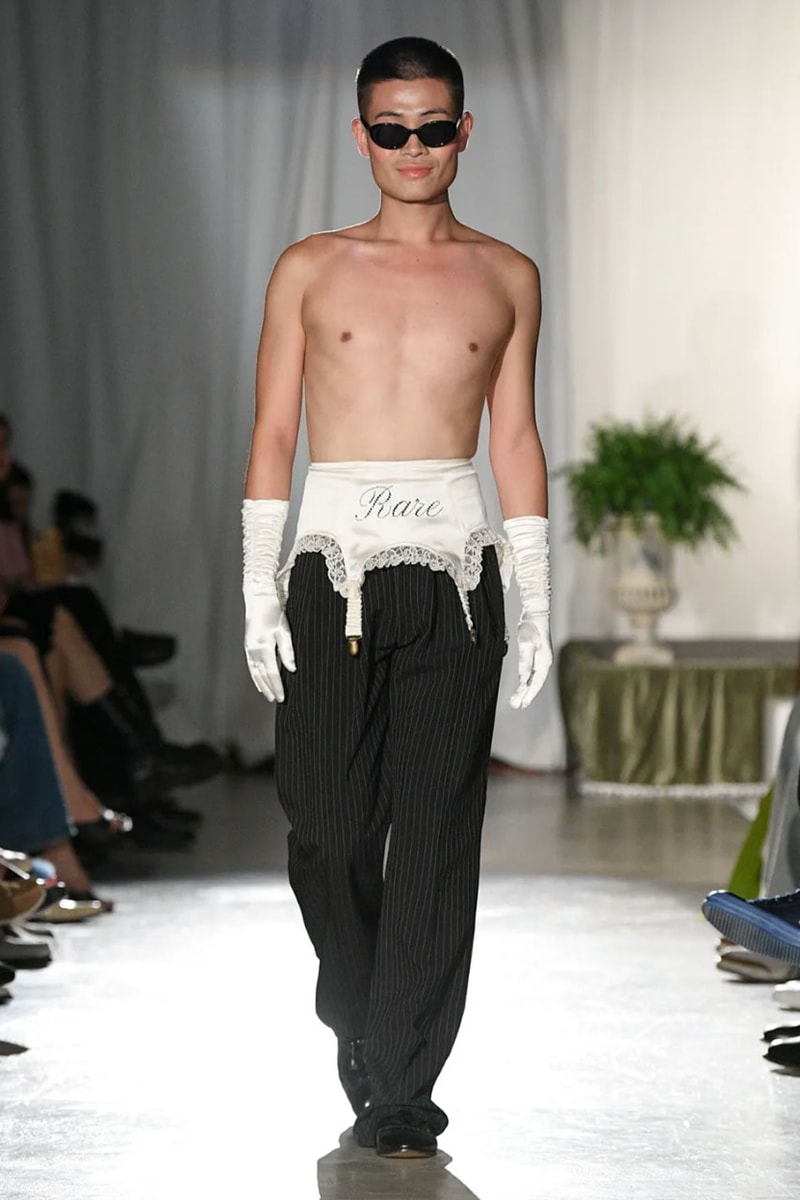 2 of 32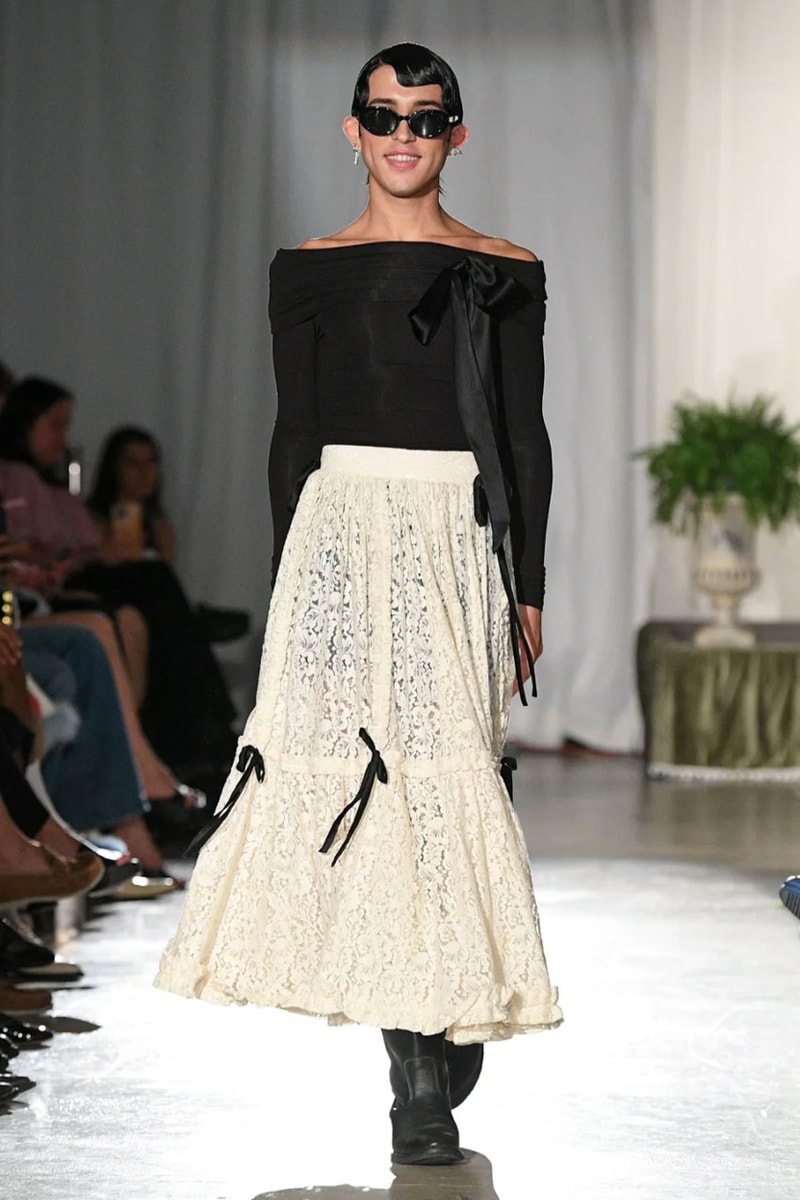 3 of 32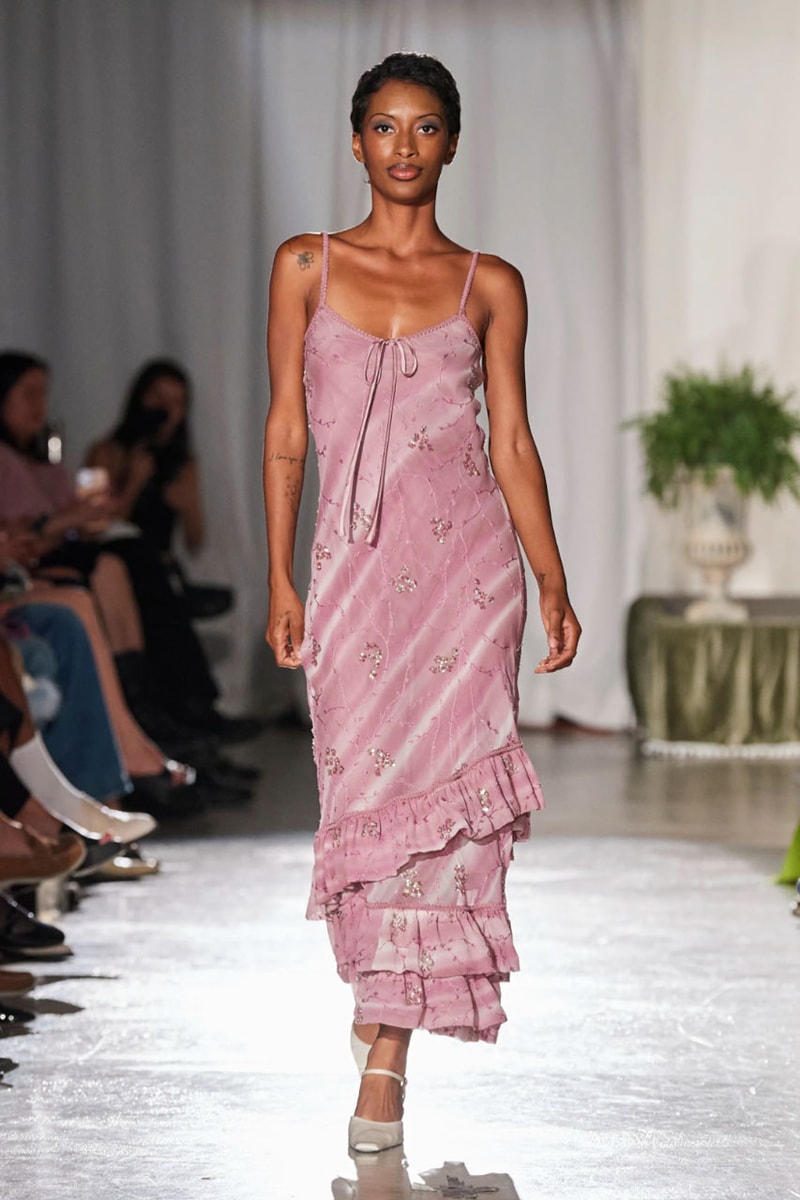 4 of 32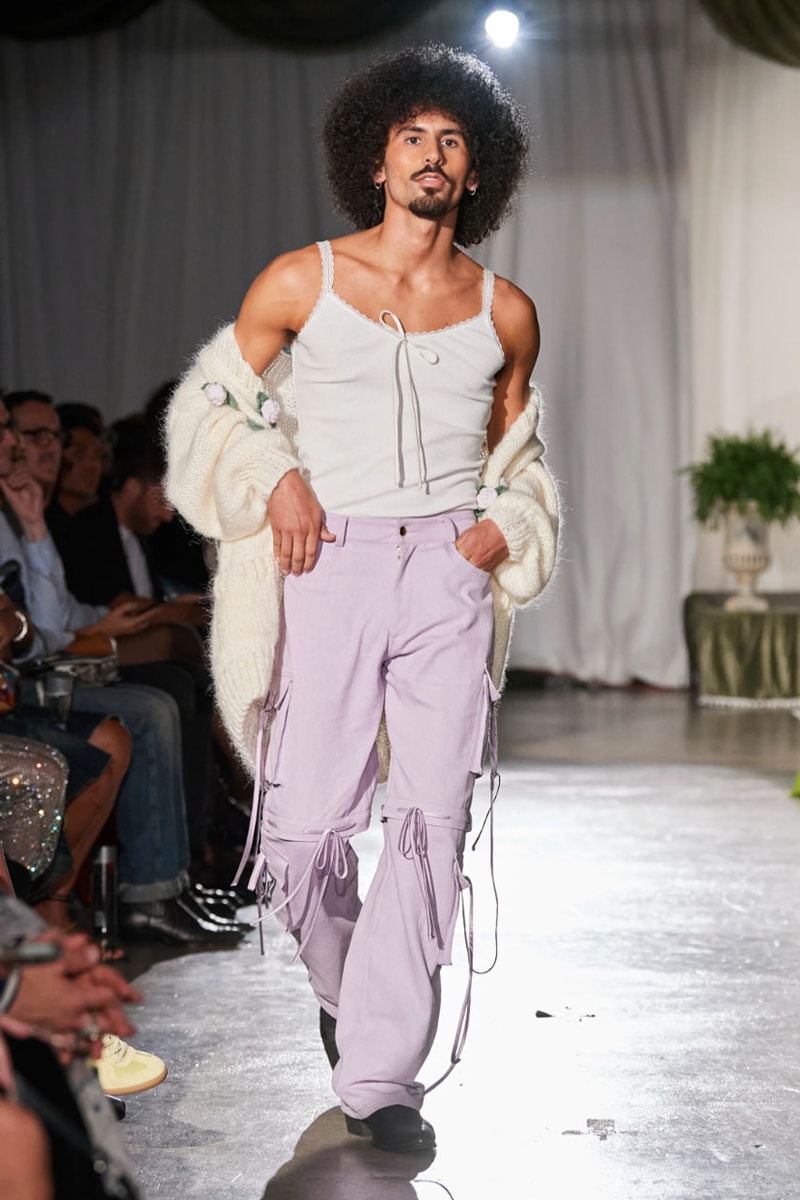 5 of 32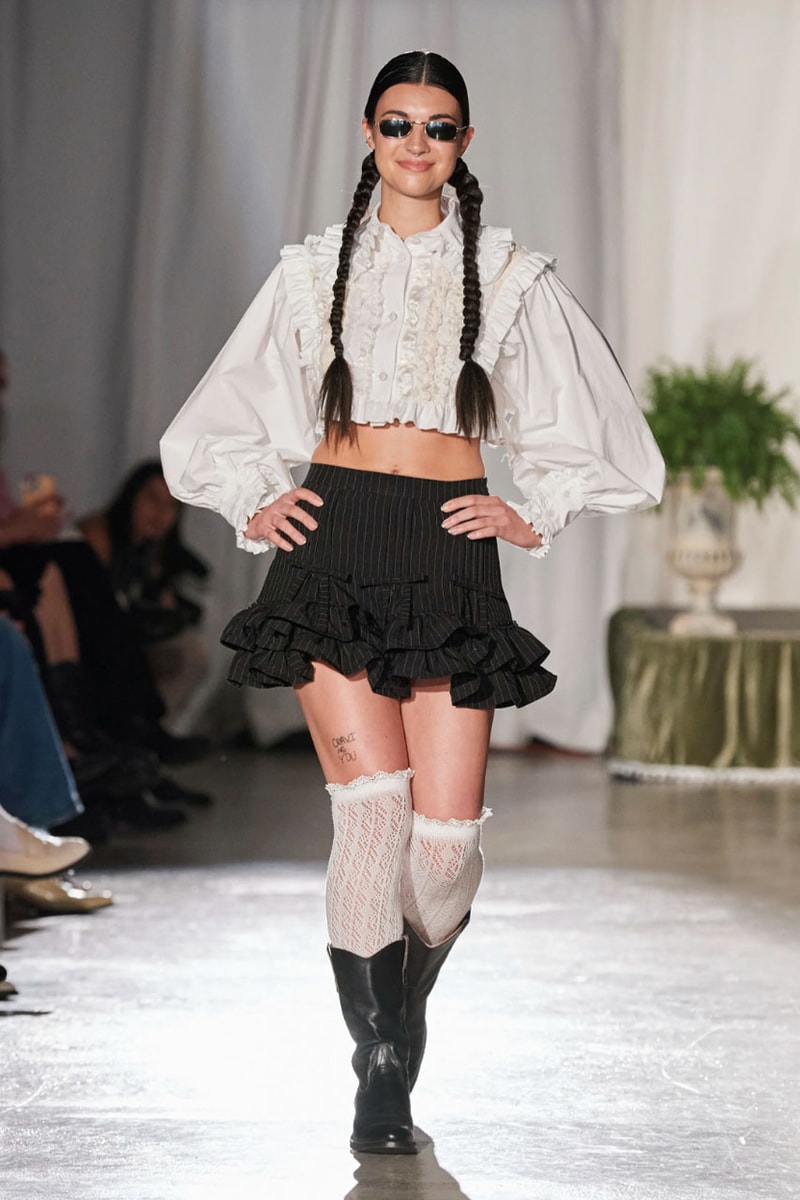 6 of 32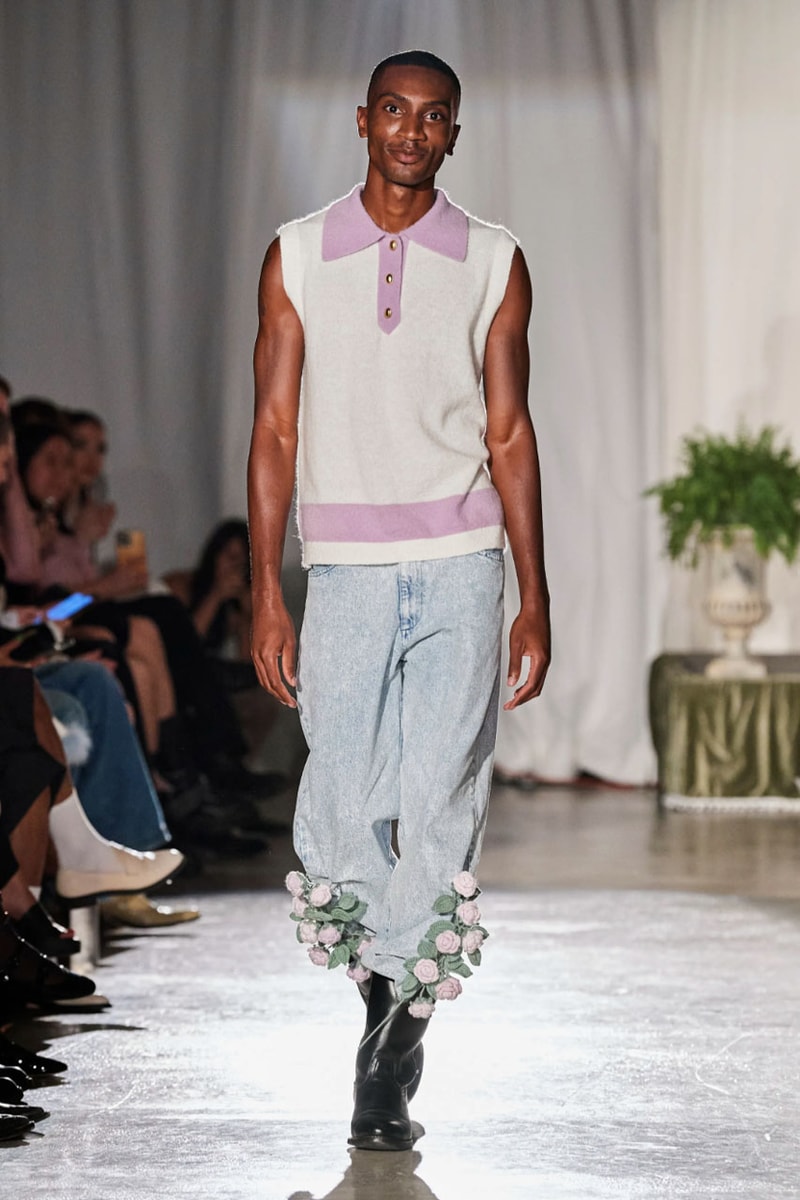 7 of 32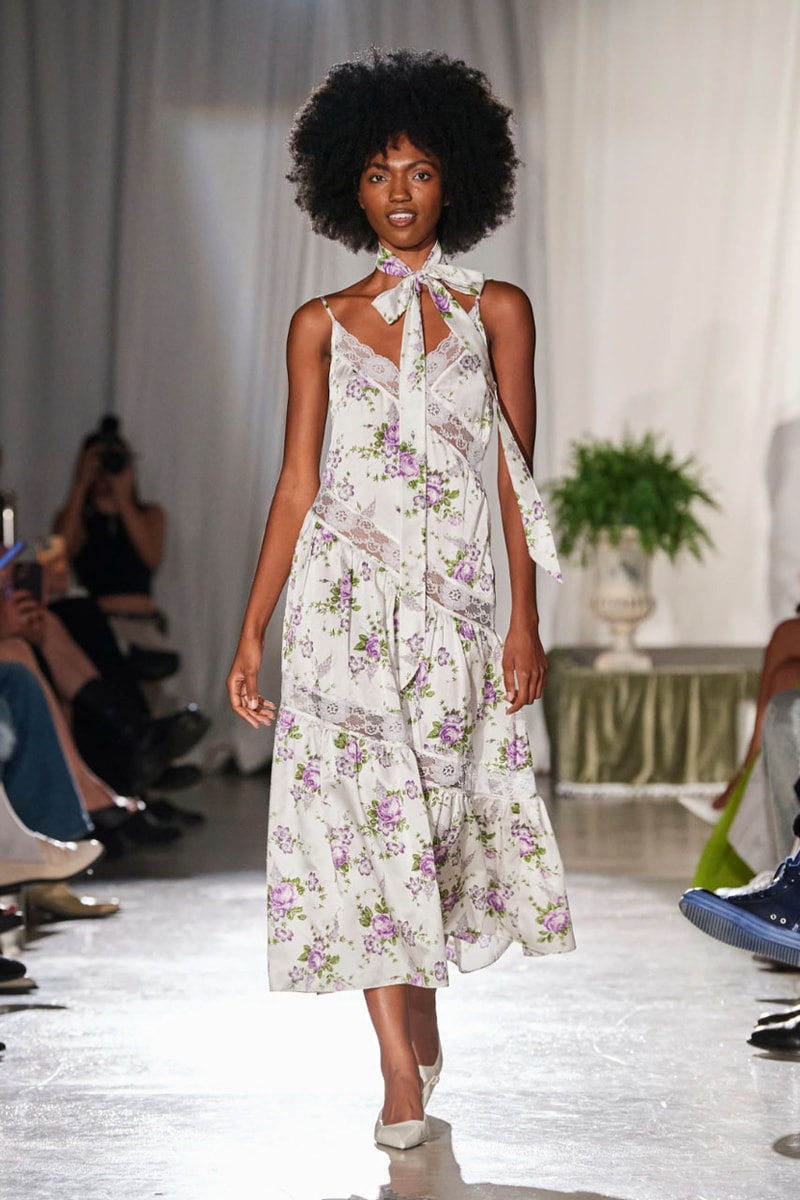 8 of 32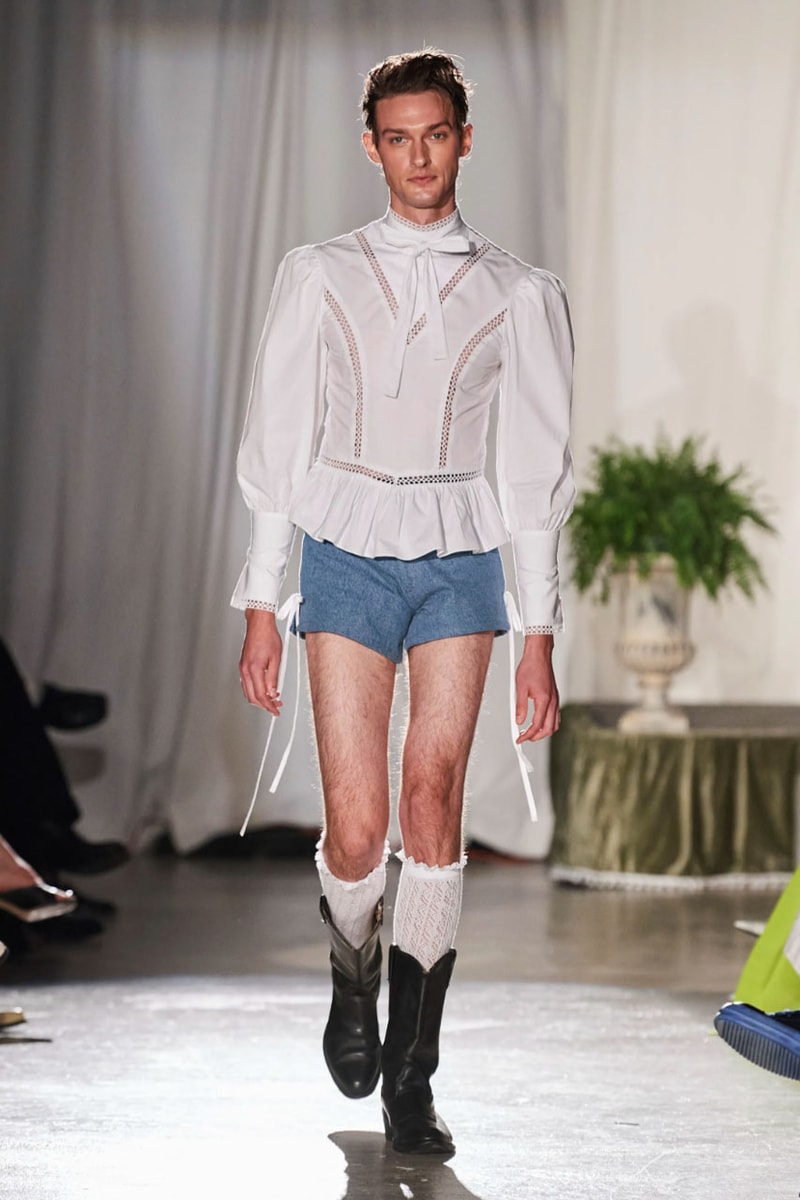 9 of 32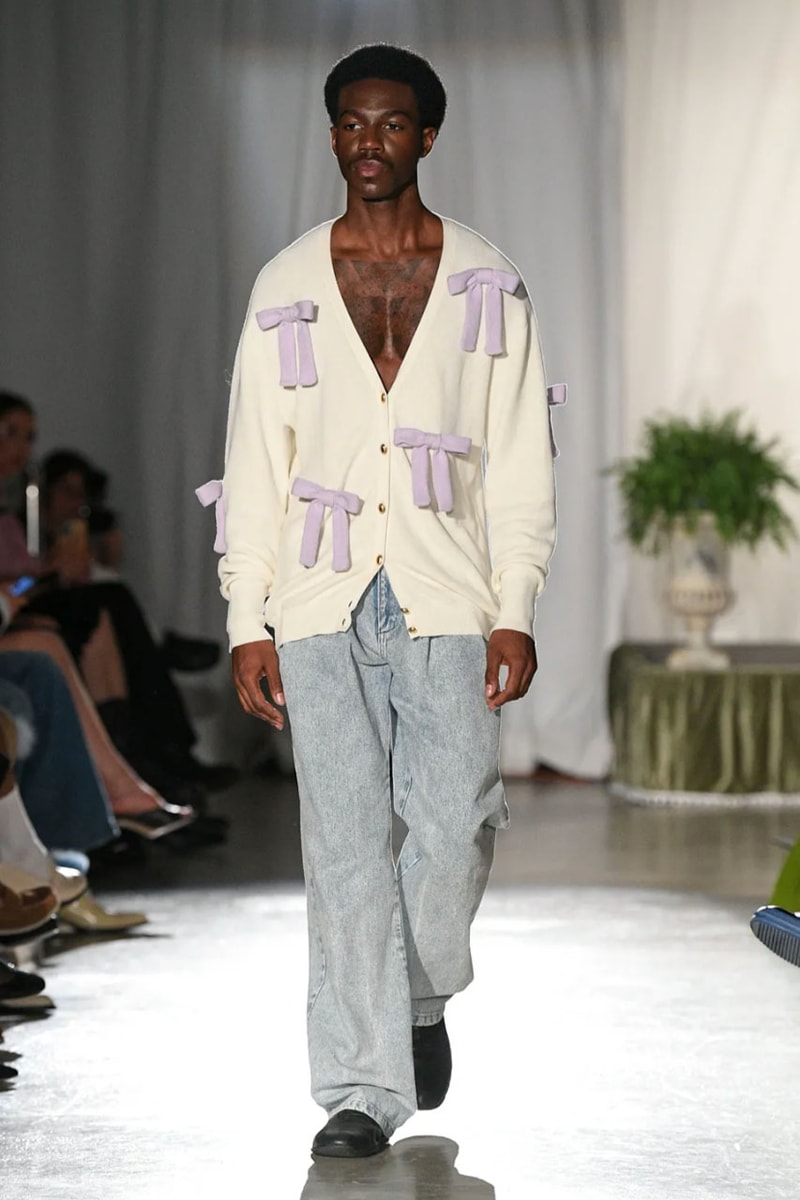 10 of 32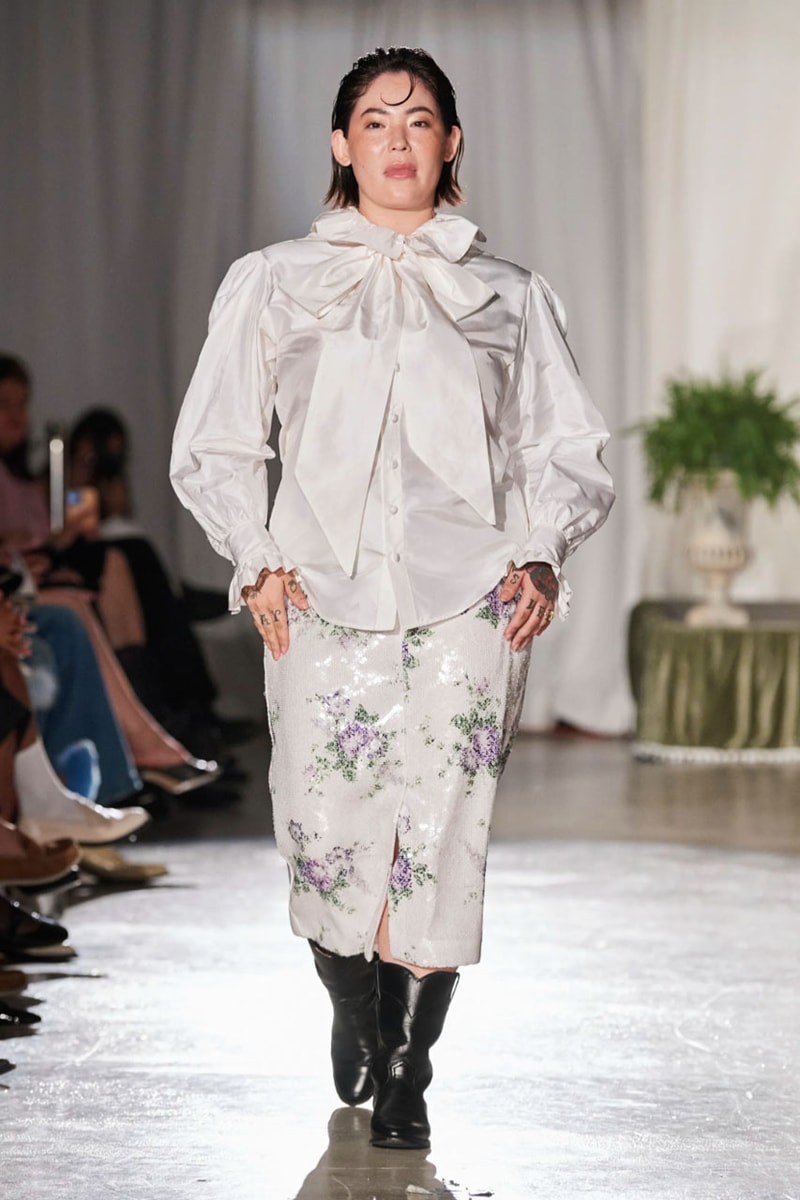 11 of 32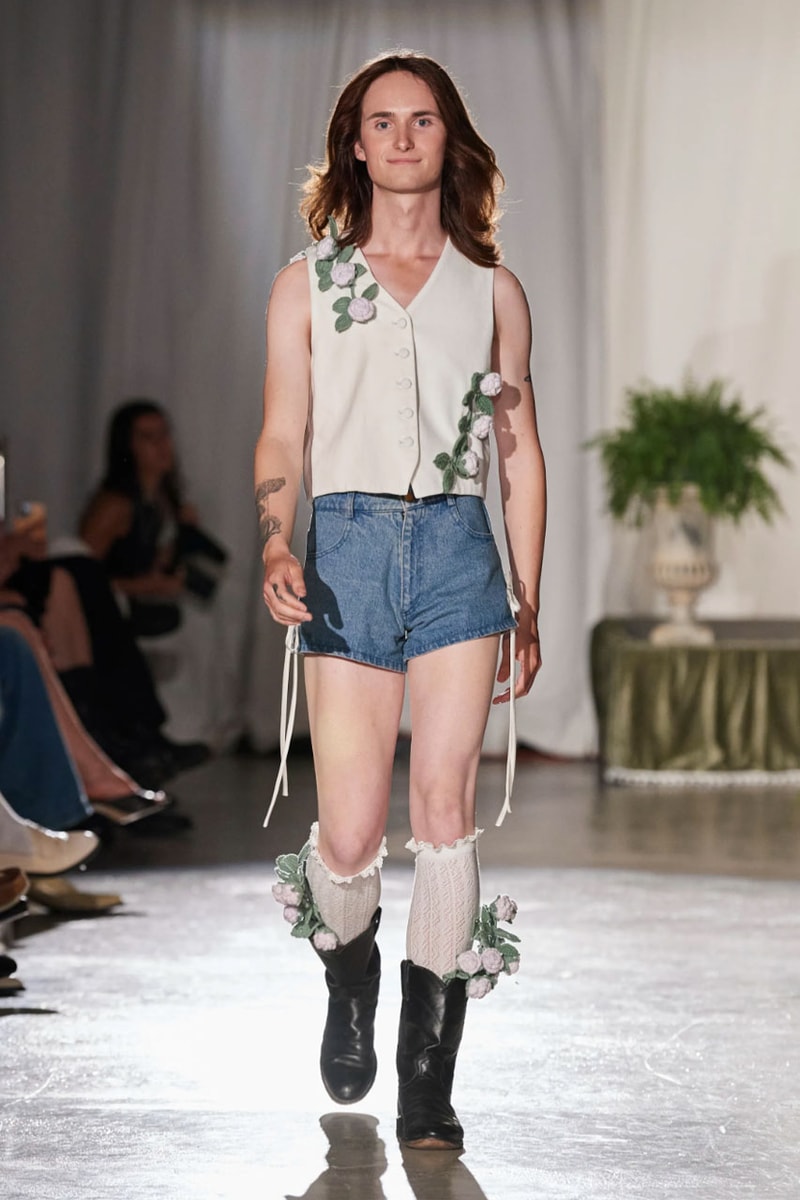 12 of 32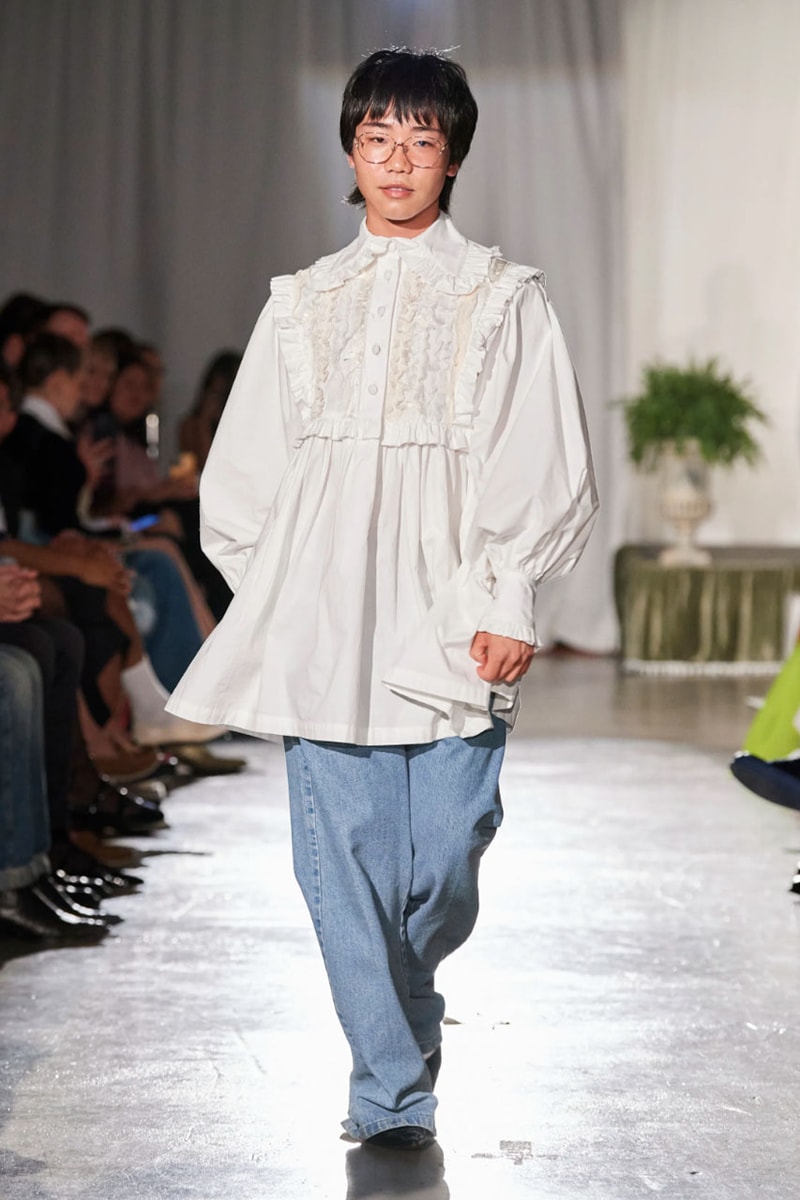 13 of 32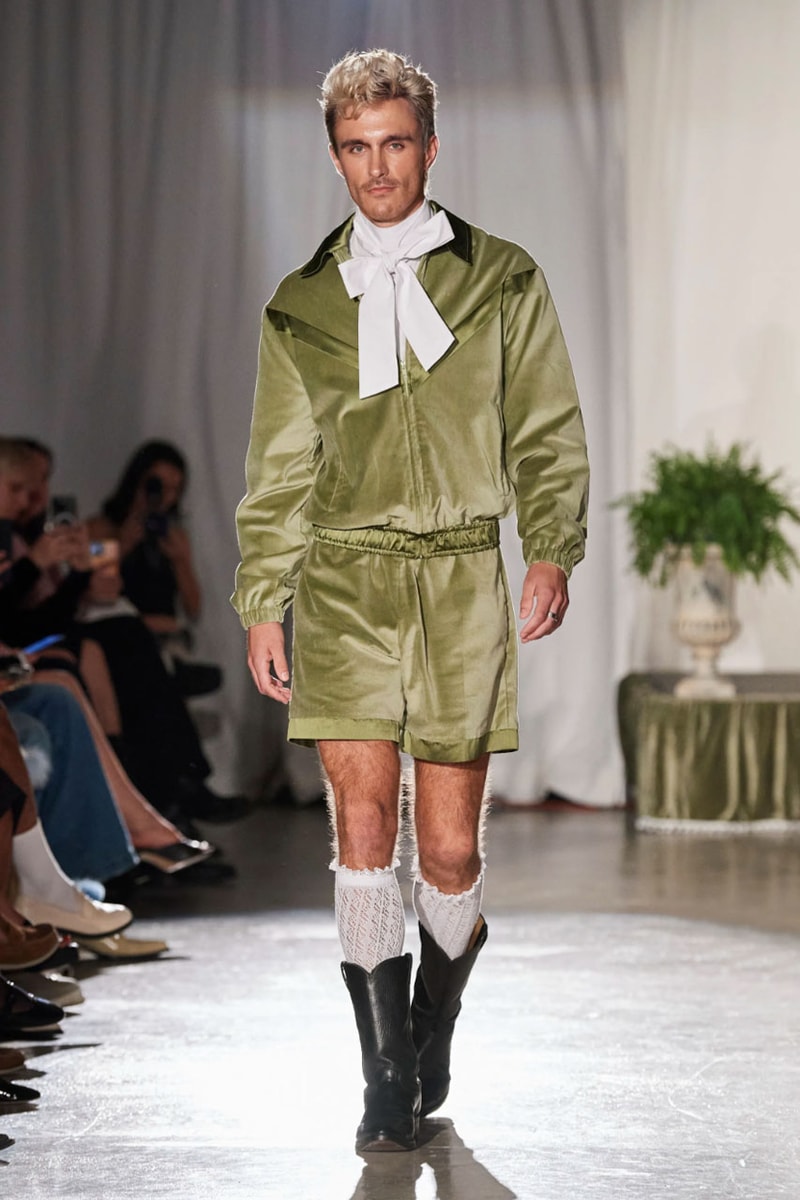 14 of 32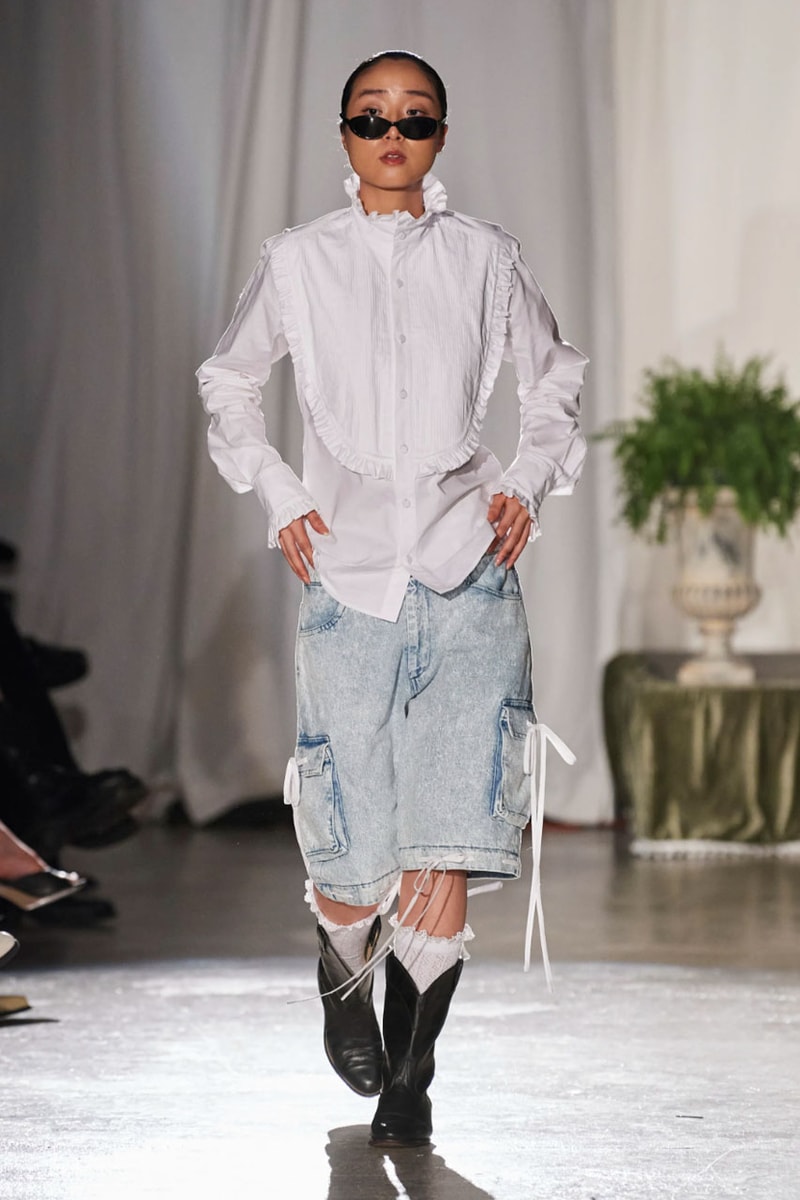 15 of 32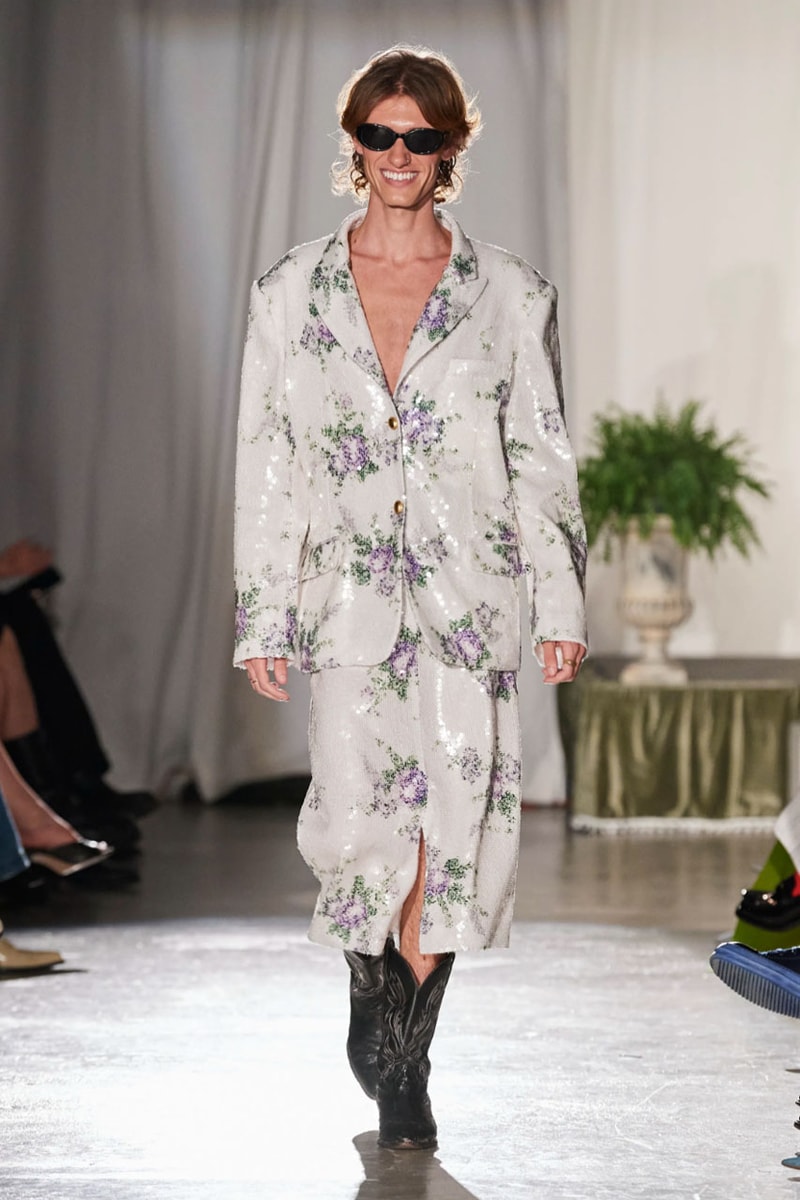 16 of 32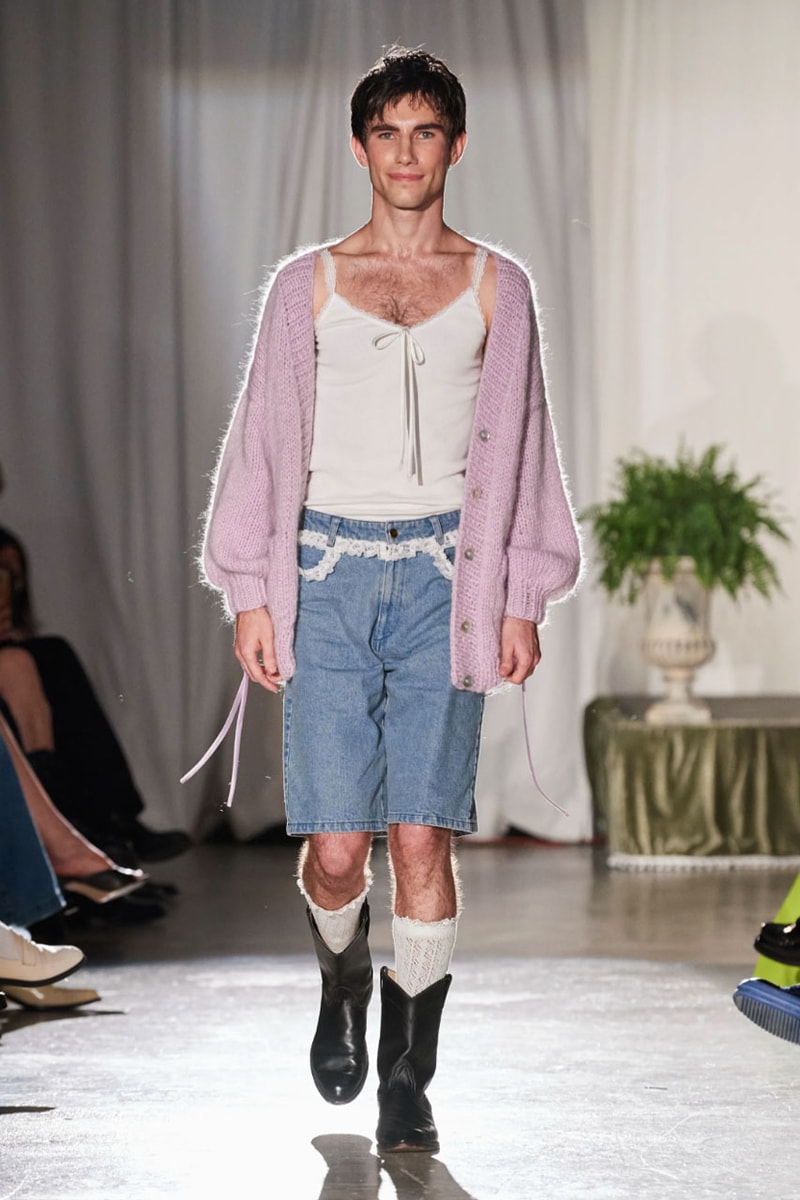 17 of 32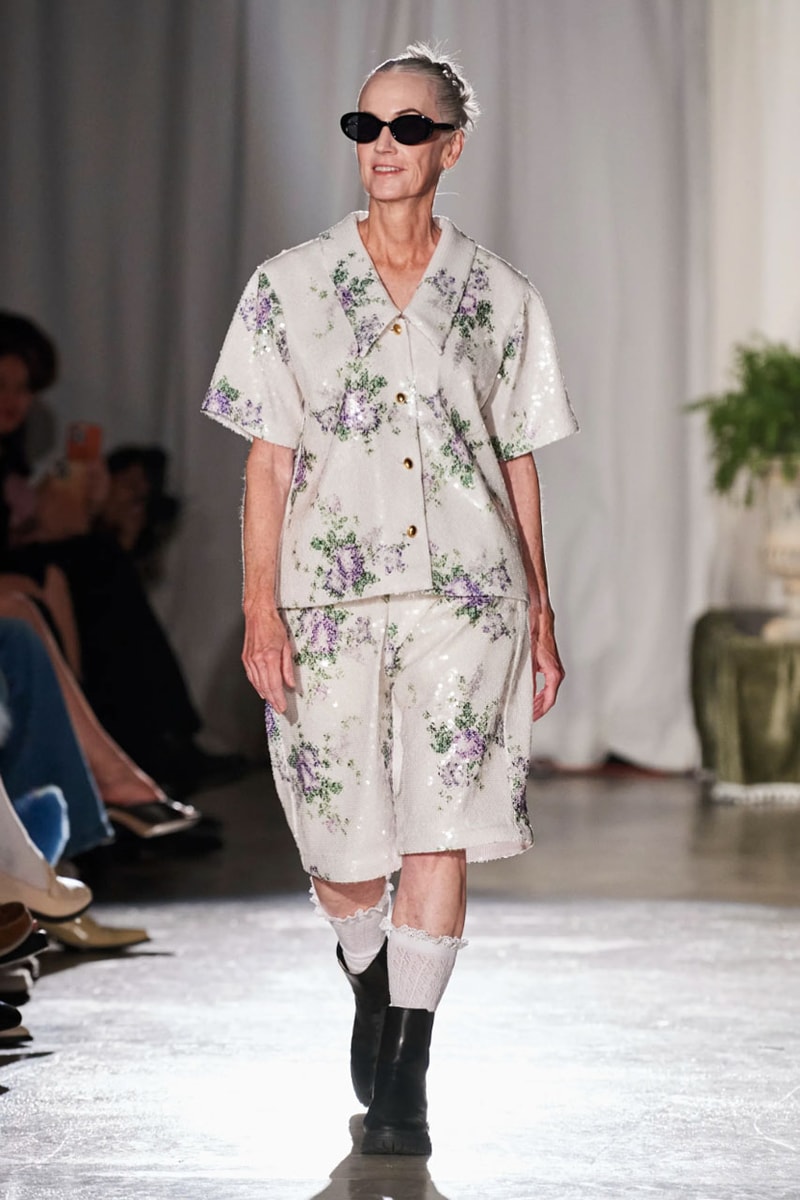 18 of 32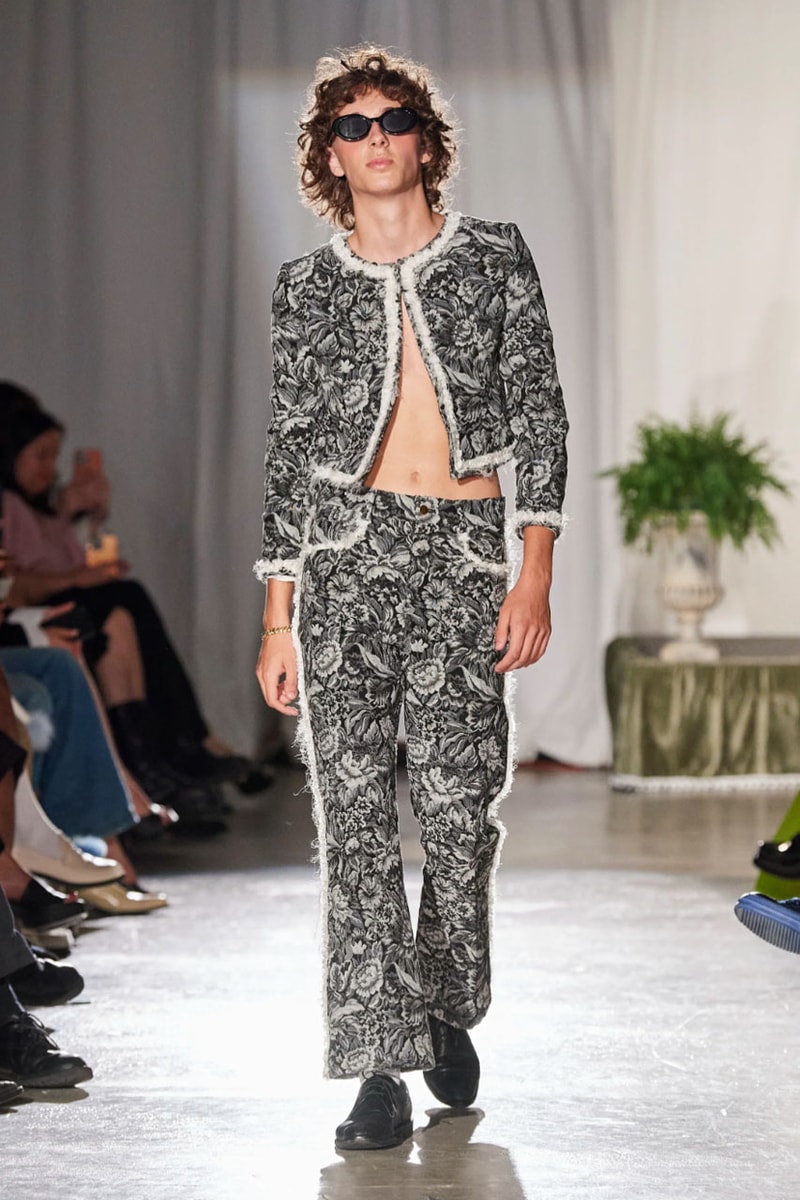 19 of 32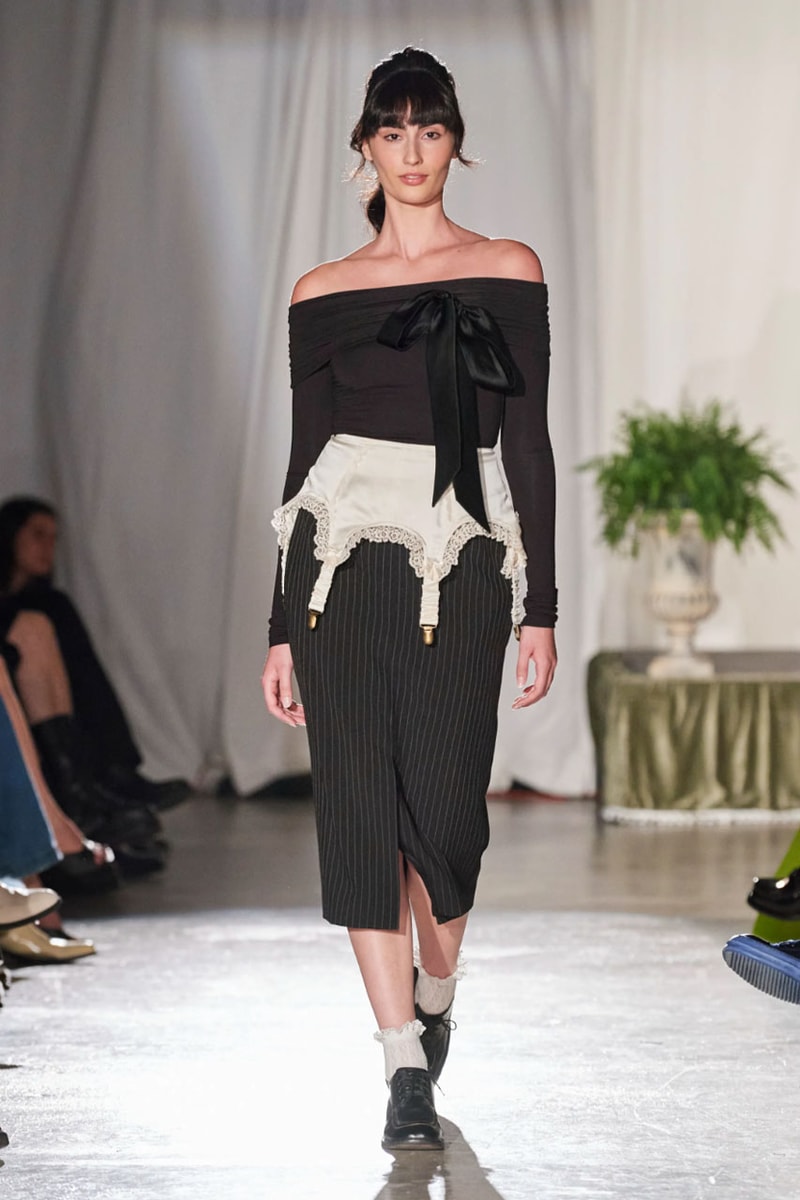 20 of 32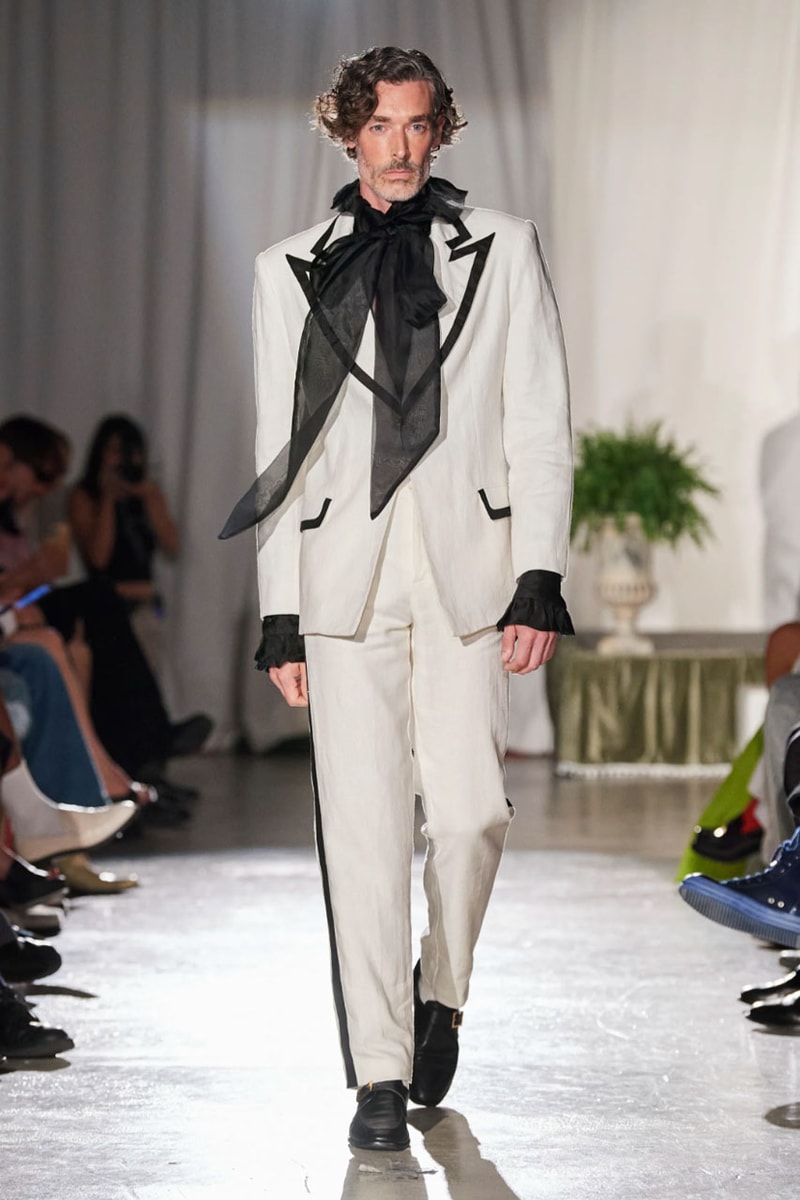 21 of 32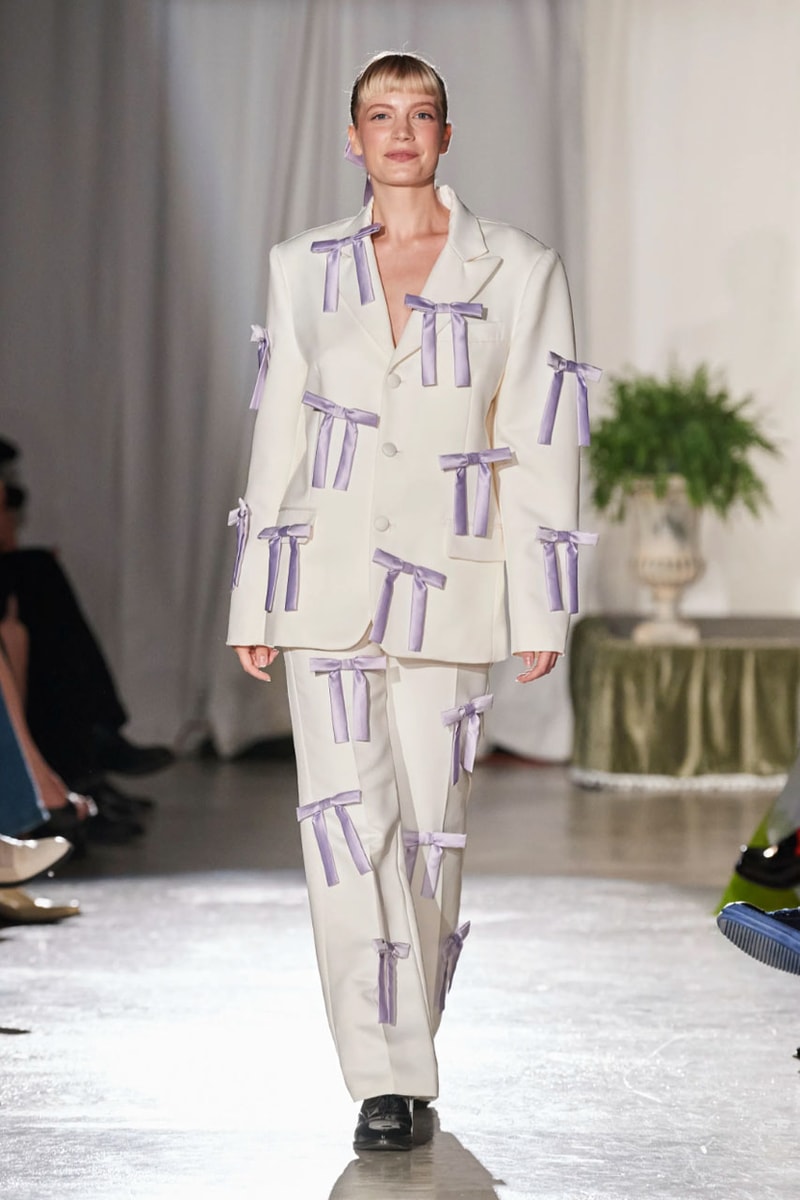 22 of 32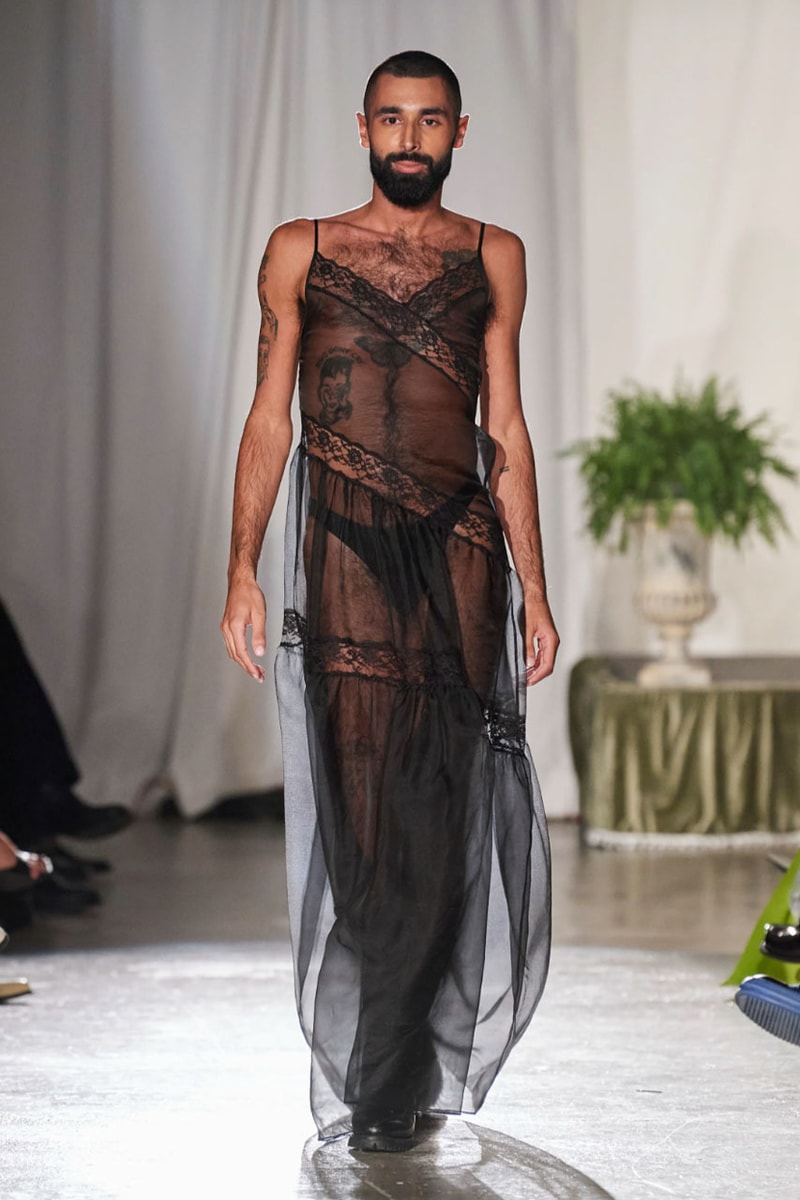 23 of 32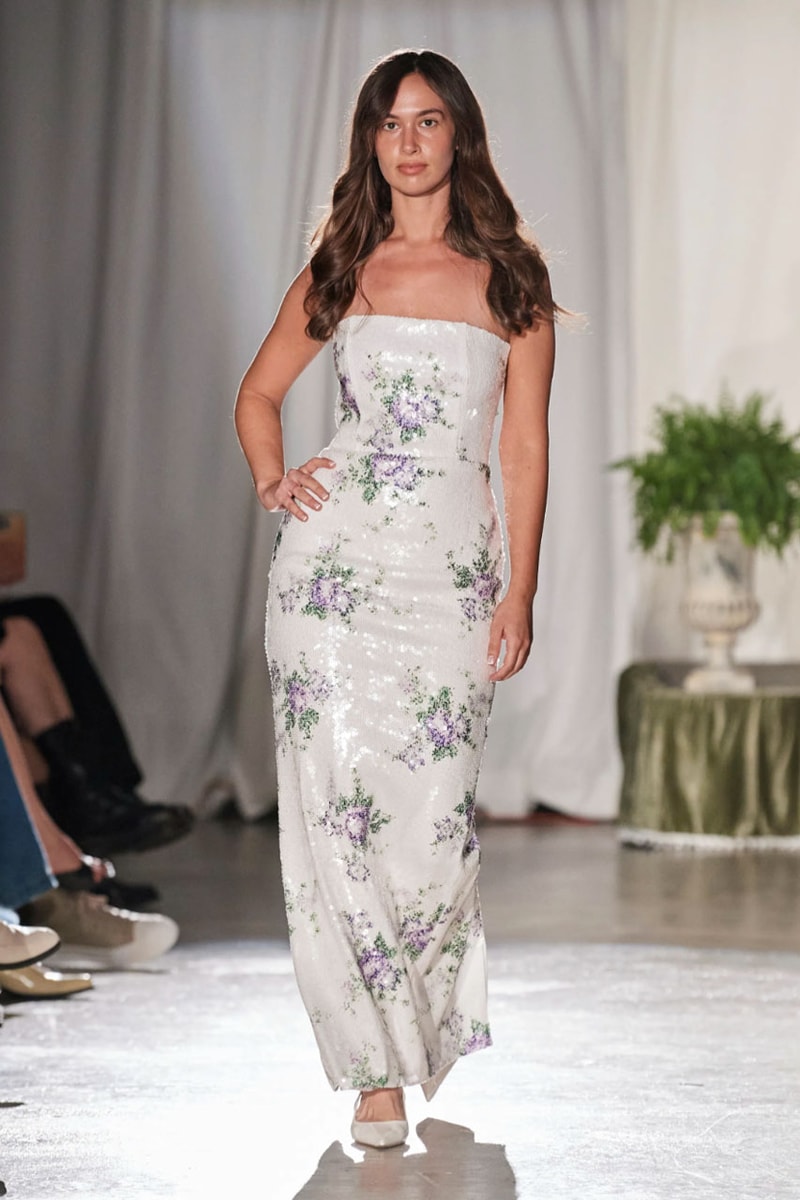 24 of 32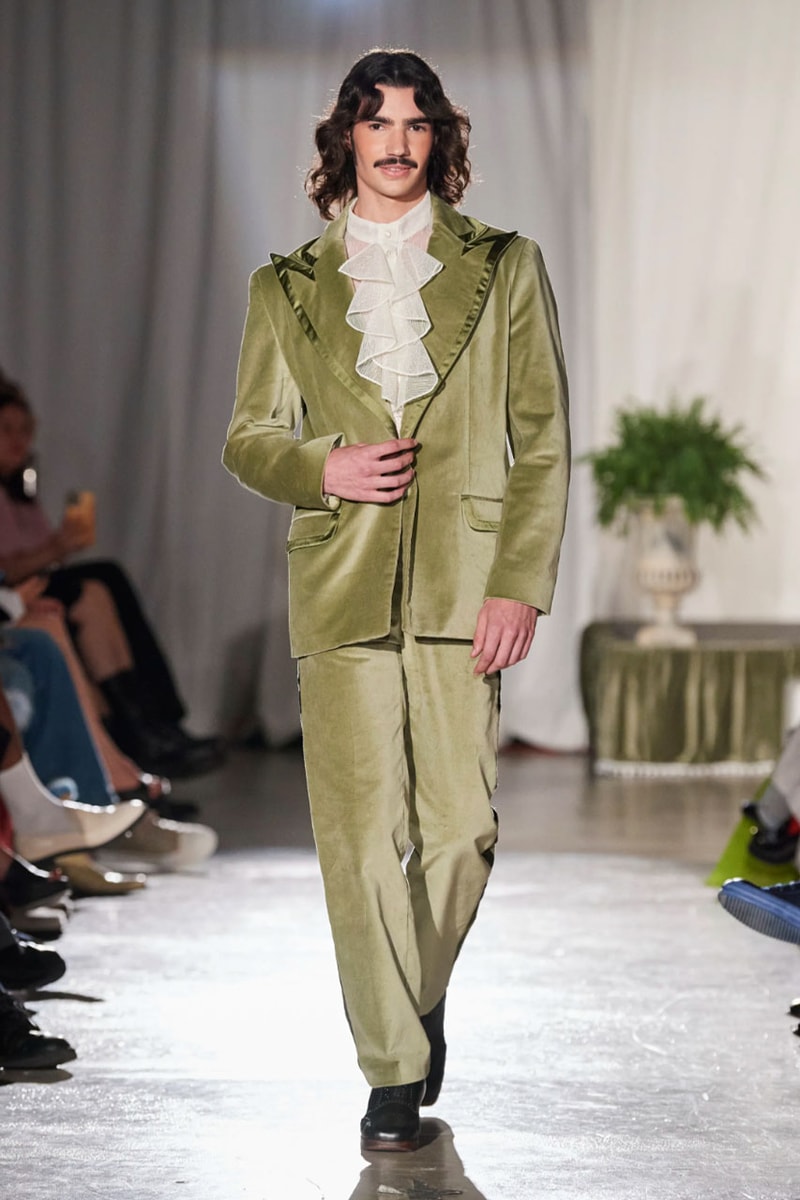 25 of 32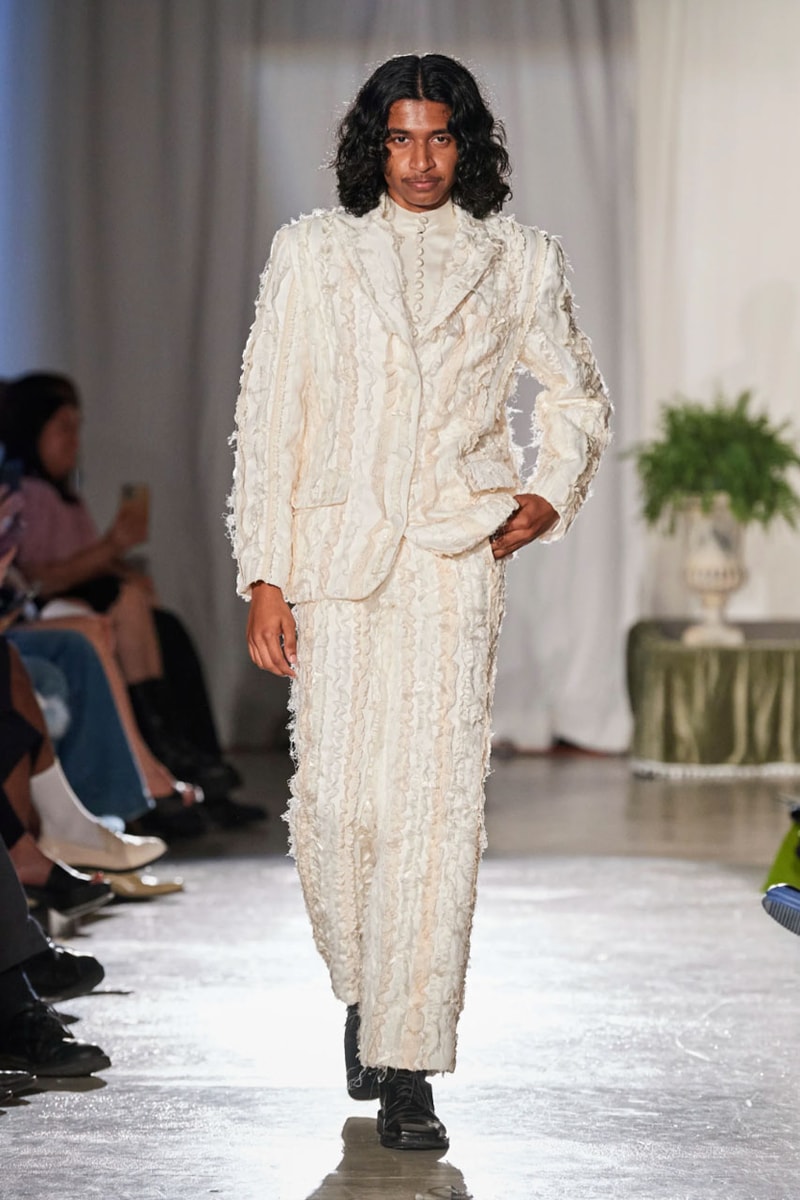 26 of 32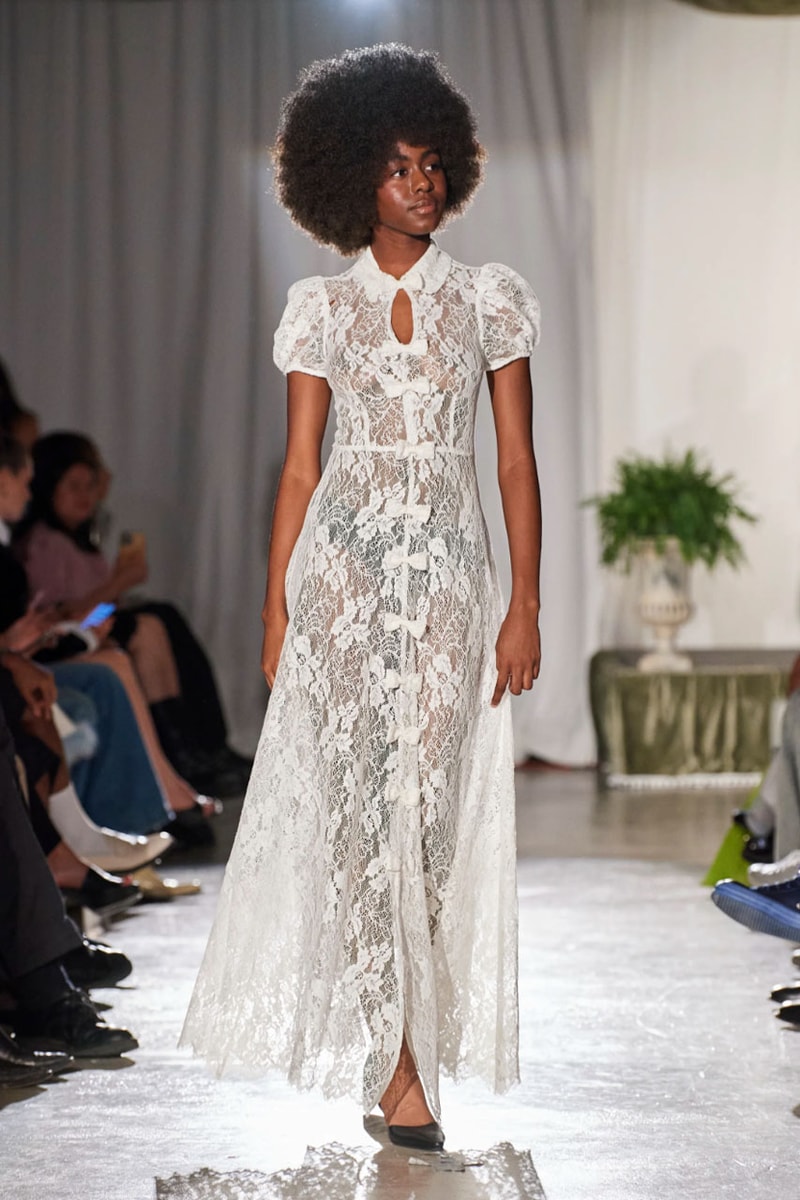 27 of 32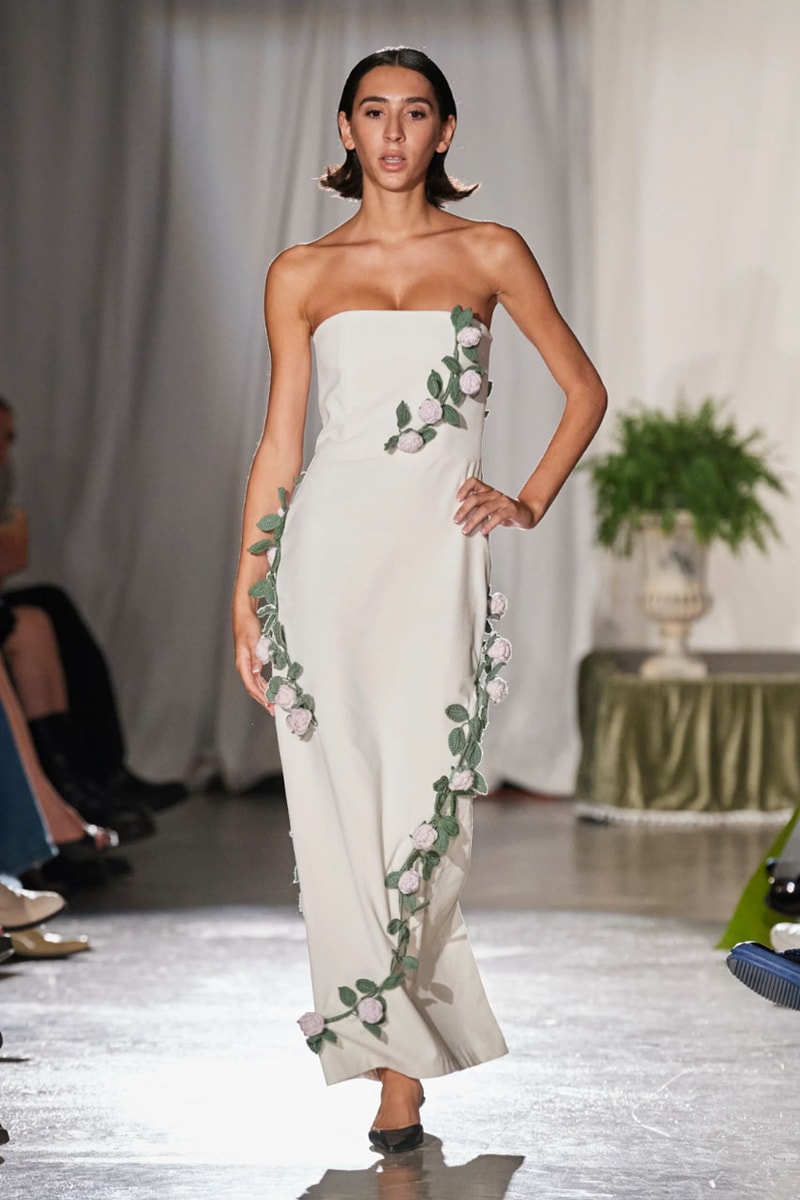 28 of 32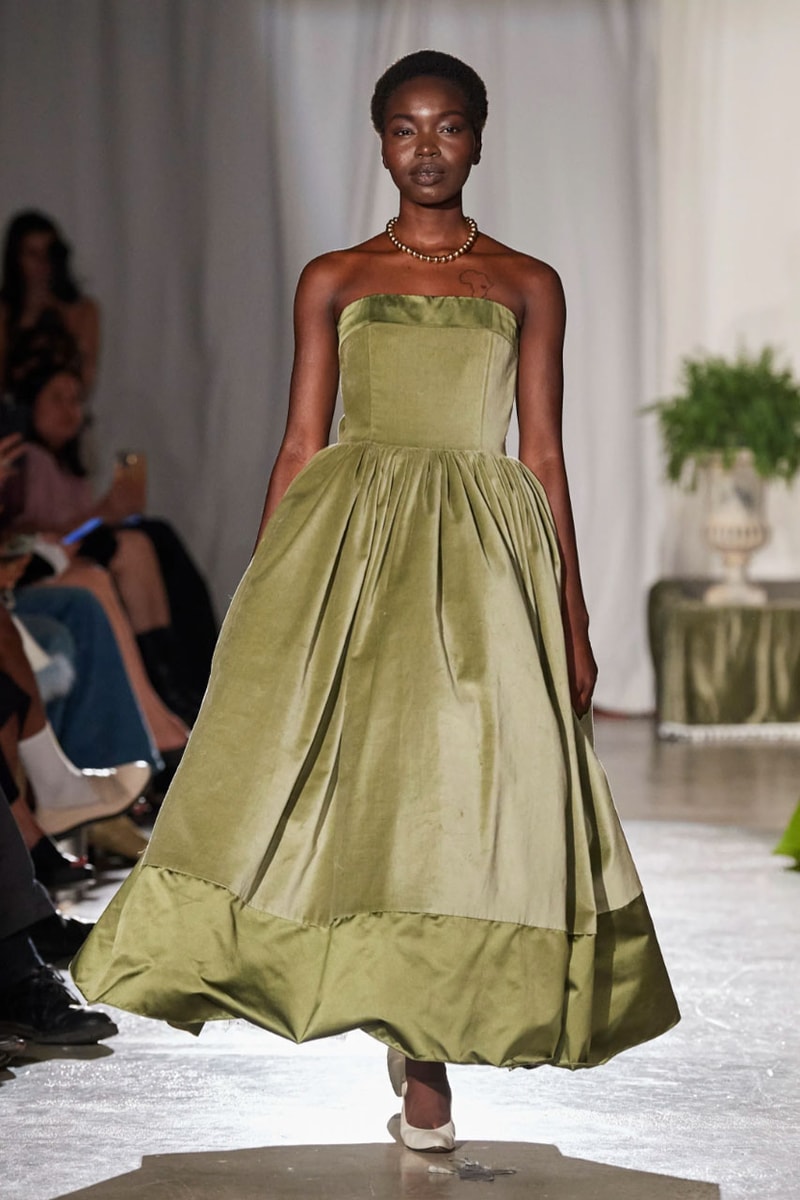 29 of 32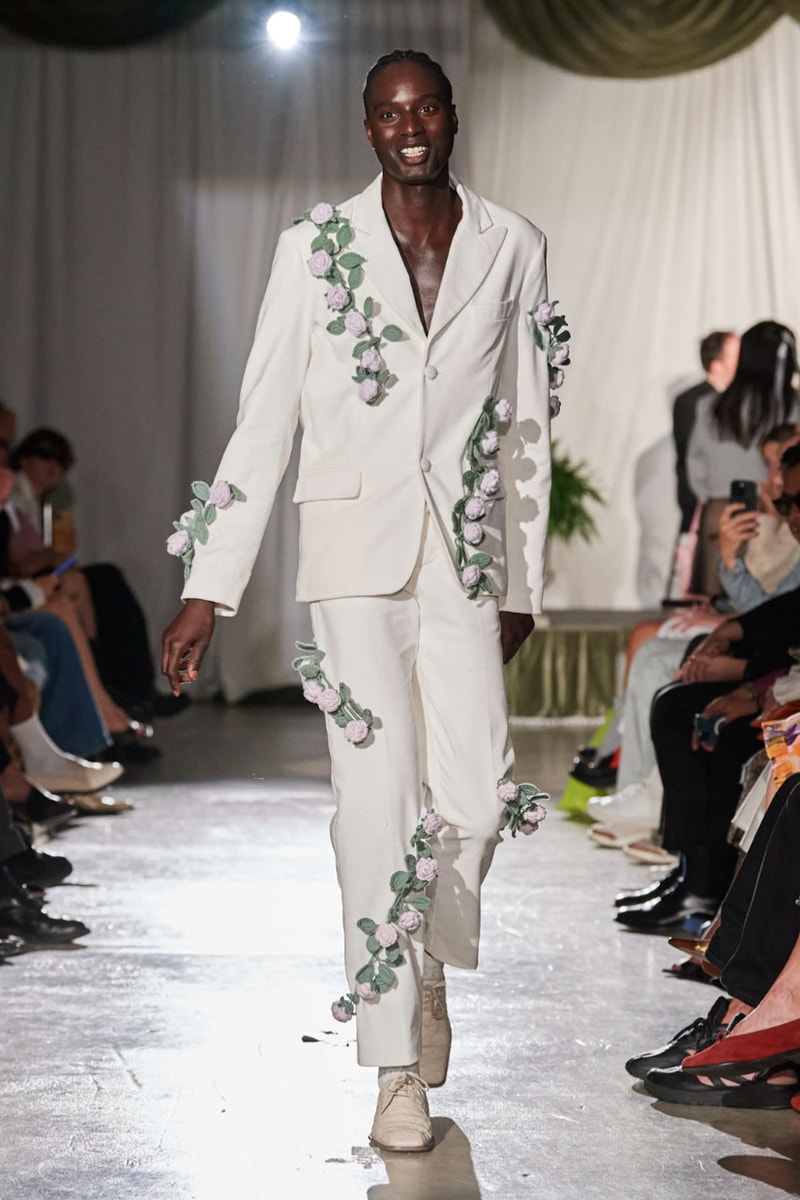 30 of 32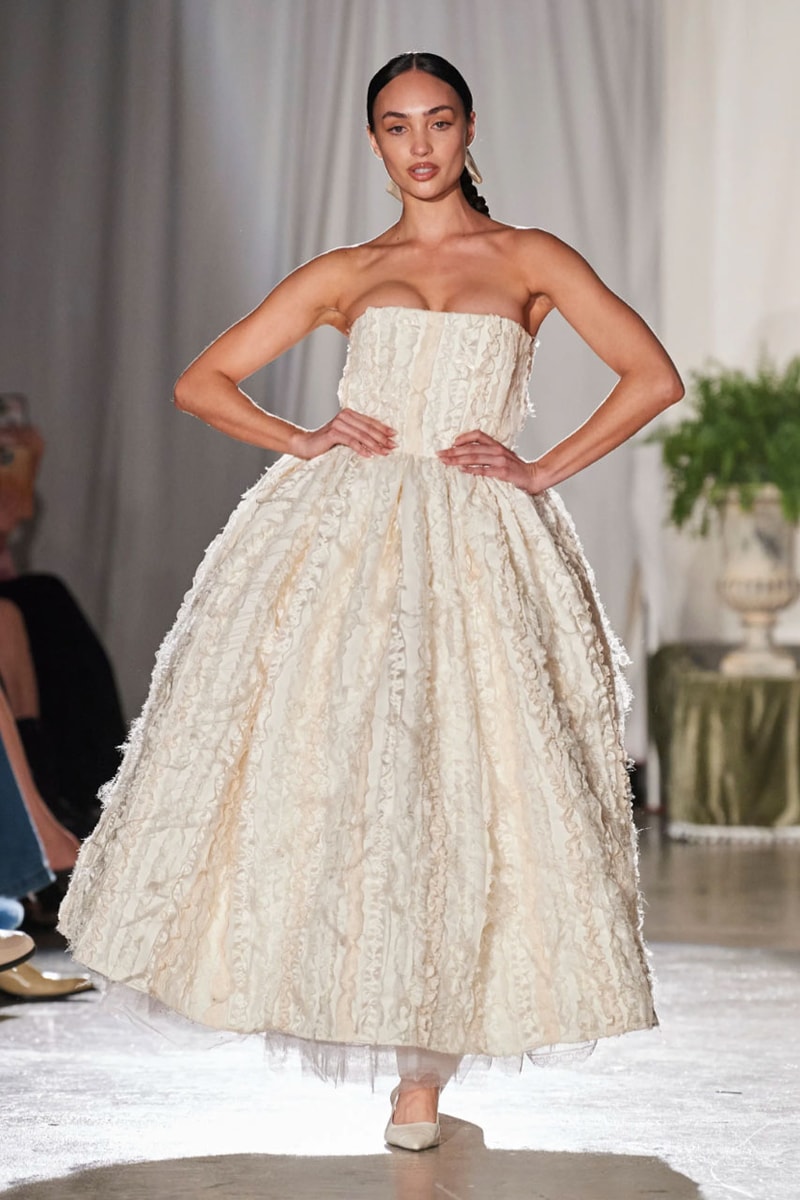 31 of 32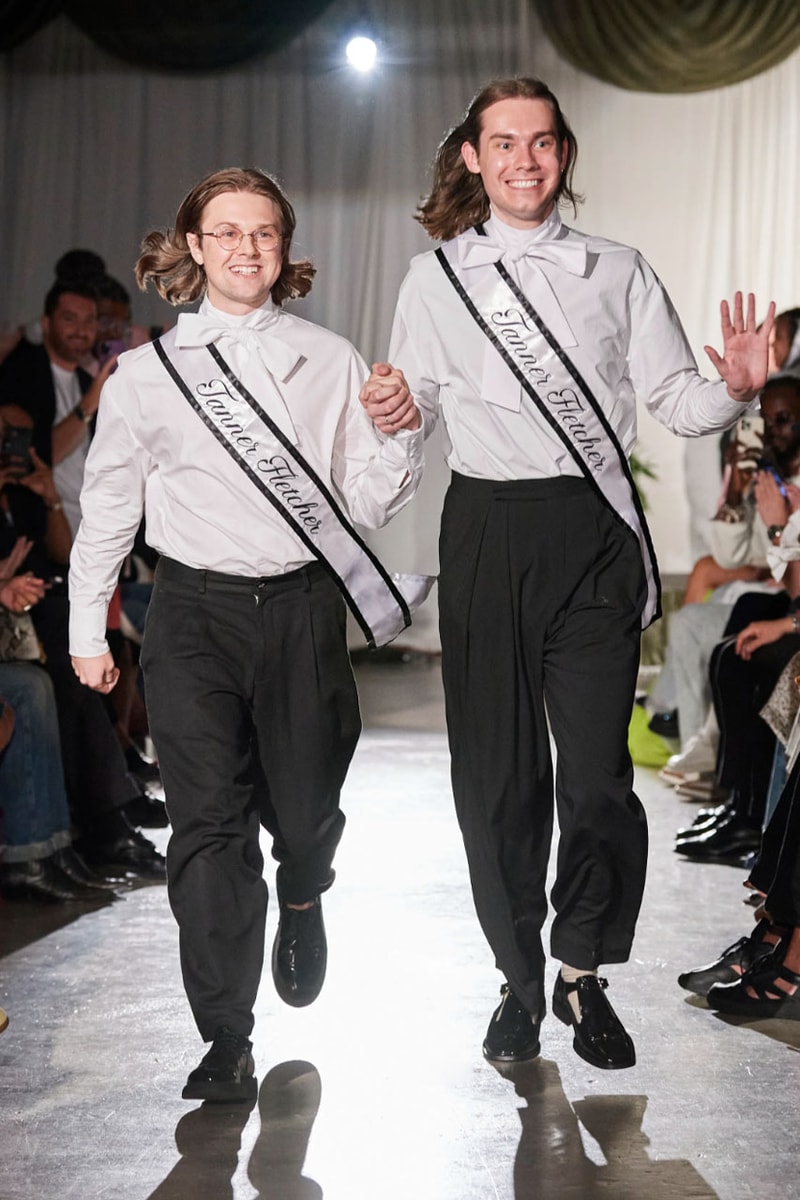 32 of 32
Tanner Fletcher, the Brooklyn-based design label run by storied fashion aficionados Tanner Richie and Fletcher Kassell, turned its Spring/Summer 2024 runway debut into a full-blown beauty pageant (featuring the Miss Universe, and all). Hosted by jazzy musician Cait Jones, the spectacle included 31 contestants, each of whom was introduced to the audience with detailed (and factual) descriptions while marching through the venue in the brand's latest designs.
Jones introduced the first contestant, Gracie (who she said normally finds themselves "busy hosting beautiful dinner parties with a selection inspired by the seasonality"), wearing a pinstriped suit with lace detailing residing on both the blazer's shoulders and the trouser's waistline. Ray, a bonafide "tea lover," came next, wearing wide-set, pinstriped trousers that were decorated with a high-waisted silk band reading "Rare." As the show continued, the contestant's personalities and their matching ensembles articulated exactly what the Tanner Fletcher universe is about: femme, whimsical fashion for those who are confidently who they say they are.
Zakaria, a "tree-hugging, joke-telling, ball-kicking" individual, sported look five: a floral-embossed cardigan, draped over a bow-tied tank top and purple trousers with swinging loops. Majestic, who "enjoys walking through nature and oddly enough partying until 6 a.m.," debuted look 10, which included a decadent, bow-tie-covered sweater worn over straight-leg denim pants. Andrew, "an all-American track star in high school" and a "highly-ranked competitive chess player," appeared in look 14: a green, velvet zip-up jacket and shorts set complemented by a colossal white ribbon around the neck. And so forth.
This season, the Tanner Fletcher brand, which was named one of the ten finalists for the CFDA/Vogue Fashion Fund in May, upped the ante on its stylistic jest while remaining tastefully buffoonish in its approach to world-building. In an endearingly antiquated pageant that felt like something out of the '60s (a decade that Richie and Kassell are known to reference), well-tailored frocks, sheer slip dresses, lace-laden jorts, cottage-like knitwear and regal white tops offered evidence of the brand's development. The show concluded with a contestant who might have had a bit of an advantage: Miss Universe herself, R'Bonney Gabriel. The global pageant winner turned the catwalk in a ruffled white gown that blossomed outward from the high waist like something out of a princess film.
Just three years in business, Tanner Fletcher has earned itself a strong identity, one that its designers continue to nurse with a contemporary, genderless approach to age-old style tropes. Rounding the runway with logo-strapped sashes, it appeared that the pageant's real winners were, in fact, Tanner Richie and Fletcher Kassell.
See Tanner Fletcher's Spring/Summer 2024 collection in the gallery above, and stay tuned to Hypebeast for more New York Fashion Week coverage.