Doja Cat Flexes on New Single, "Balut"
On the latest cut lifted from 'Scarlet.'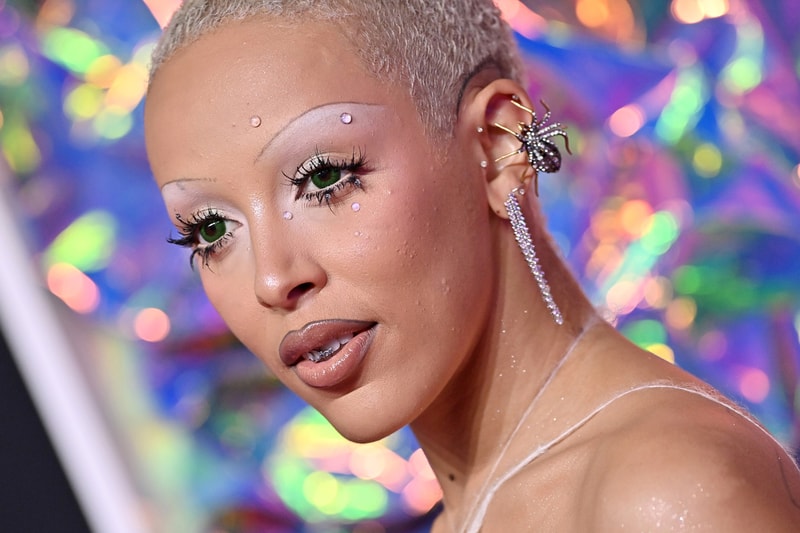 Doja Cat's Scarlet rollout has seen no off weeks. Hot off her impressive VMA performance – a medley of her three released Scarlet tracks thus far – Doja has unveiled "Balut", the album's closing track.
Equipped with a sultry, bouncy beat the mid-tempo outro opens with a Ric Flair sample. "Remember, girls. None of you can be first, but all of you can be next," the pro-wrestler prefaces Doja's run of braggadocious bars.  And she comes in hot, introducing the sentiment she'll echo throughout the three-and-a-half-minute song: no one will ever do it like Doja, so don't even try.
"Ride a coattail, this isn't my fourth meal / Dishes on my a*s, still I'm thicker than some oatmeal / Glass houses, I don't really like to keep my stones there / Oh, well, I'll buy another property for four mill'."
"It's like taking candy from a baby,"  she croons throughout the chorus.
Stream "Balut" on Spotify and Apple Music below – and keep an eye out for the 15-track Scarlet, which hits streaming next Friday, September 22. Until then, there's "Attention", "Paint The Town Red" and "Demons" to hold you over.
Elsewhere in new music, SZA enlisted Justin Bieber for an acoustic rendition of "Snooze."