Stefan Cooke Dives Into the Deep Blue Sea for SS24
Opening London Fashion Week with nautical references and a reworked Mulberry collaboration.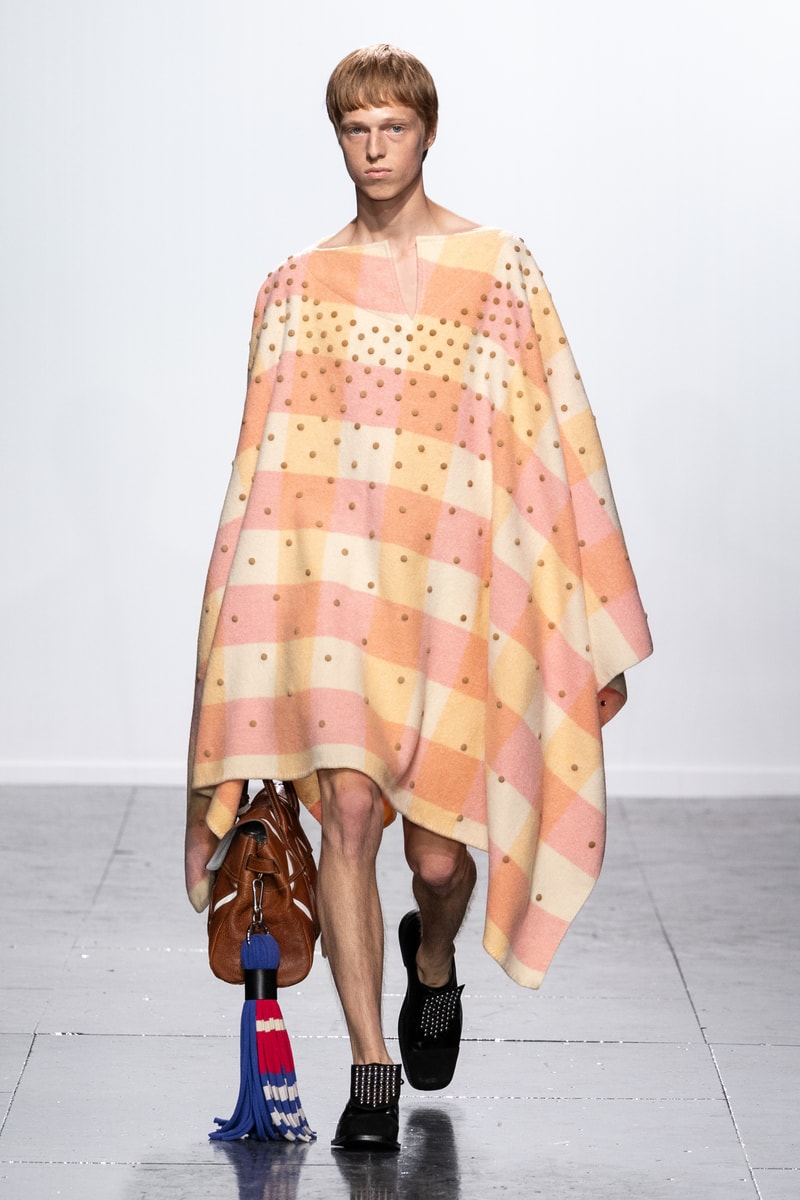 1 of 29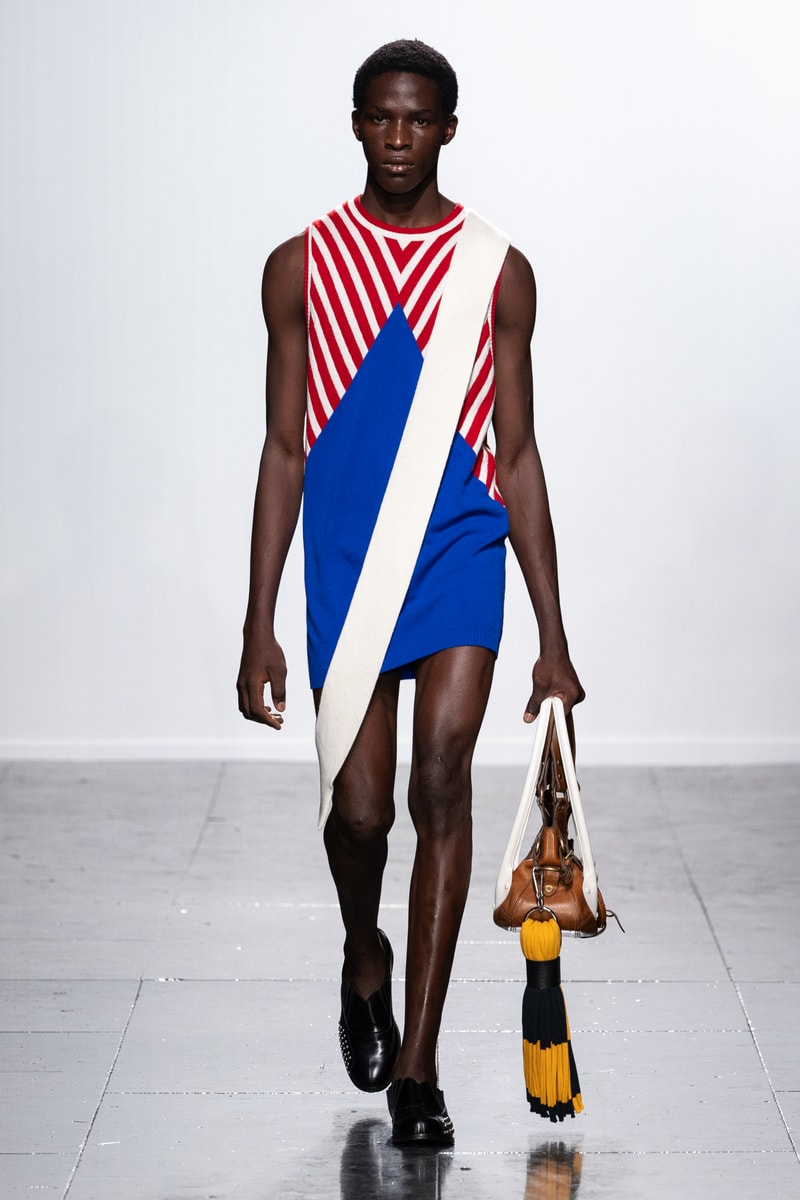 2 of 29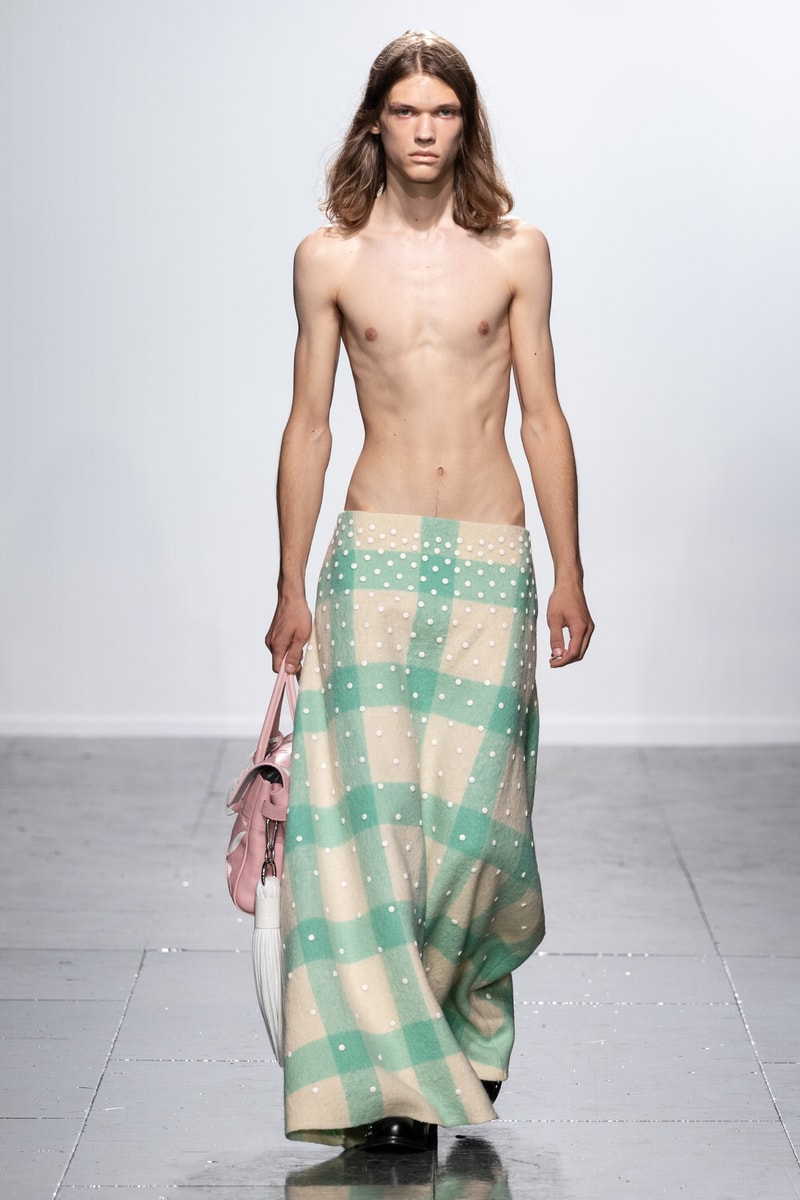 3 of 29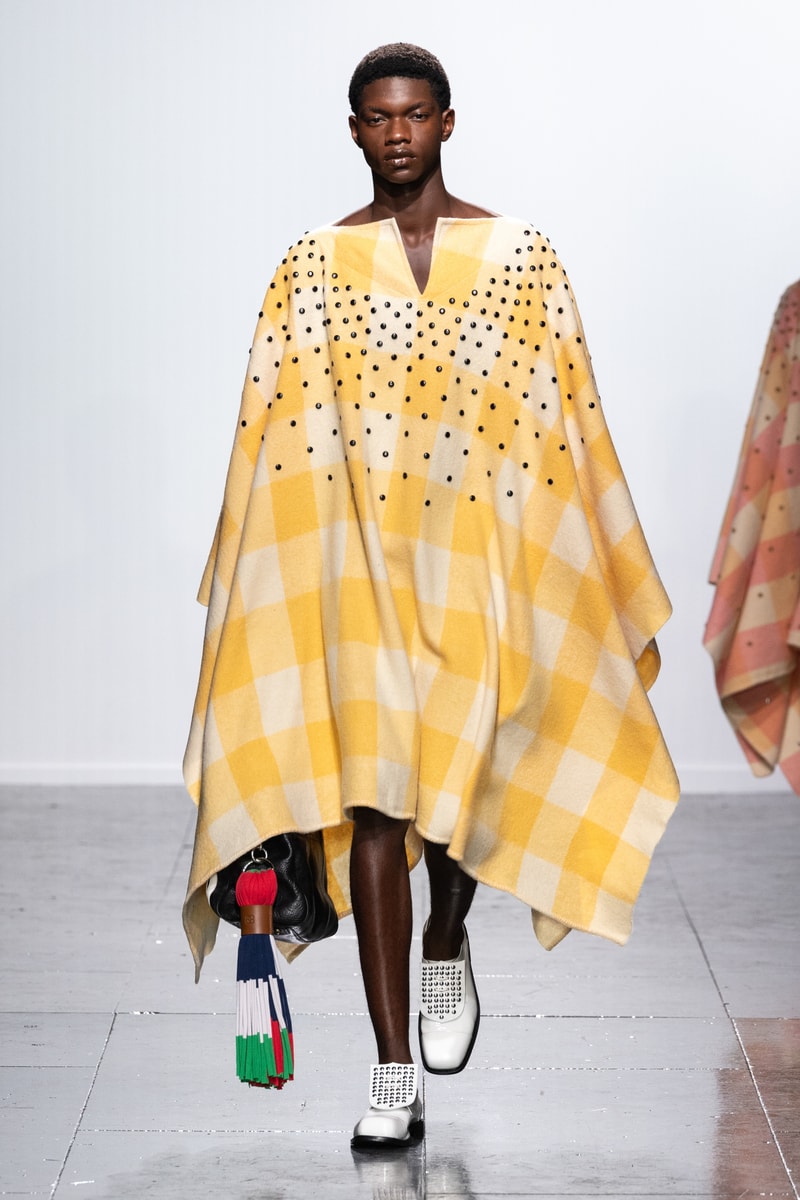 4 of 29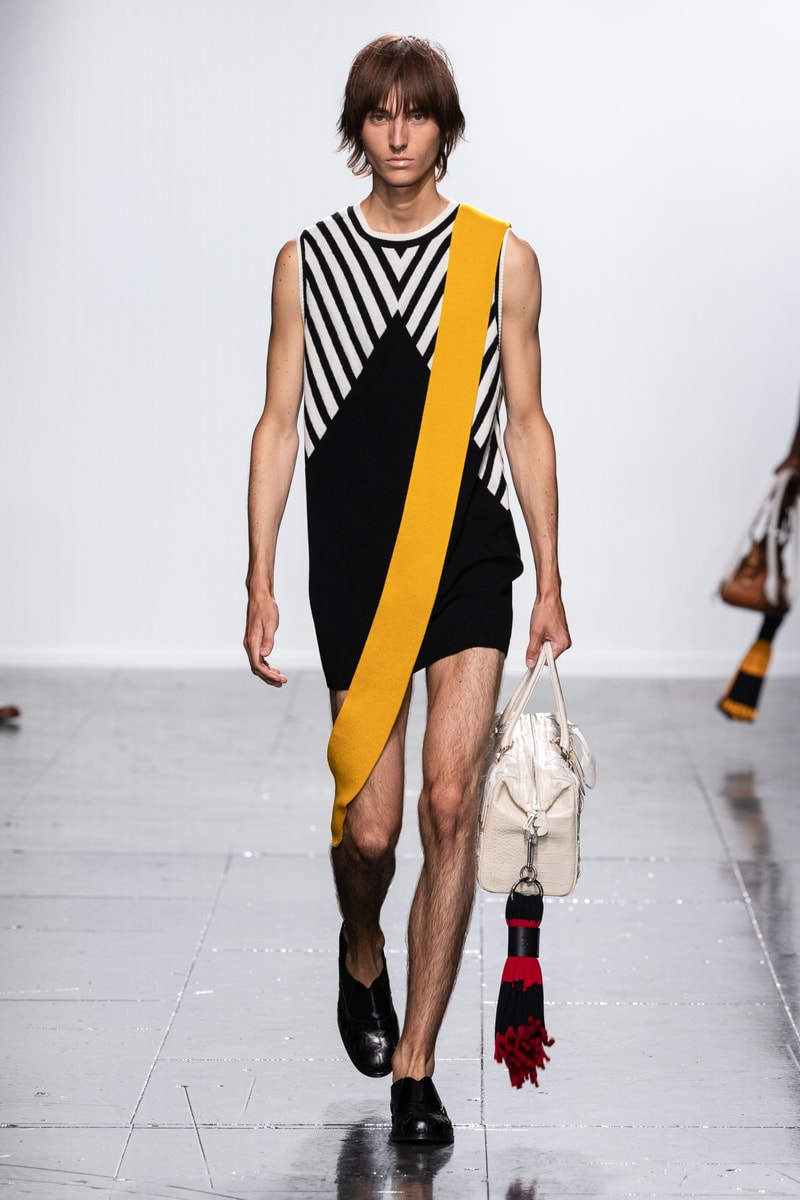 5 of 29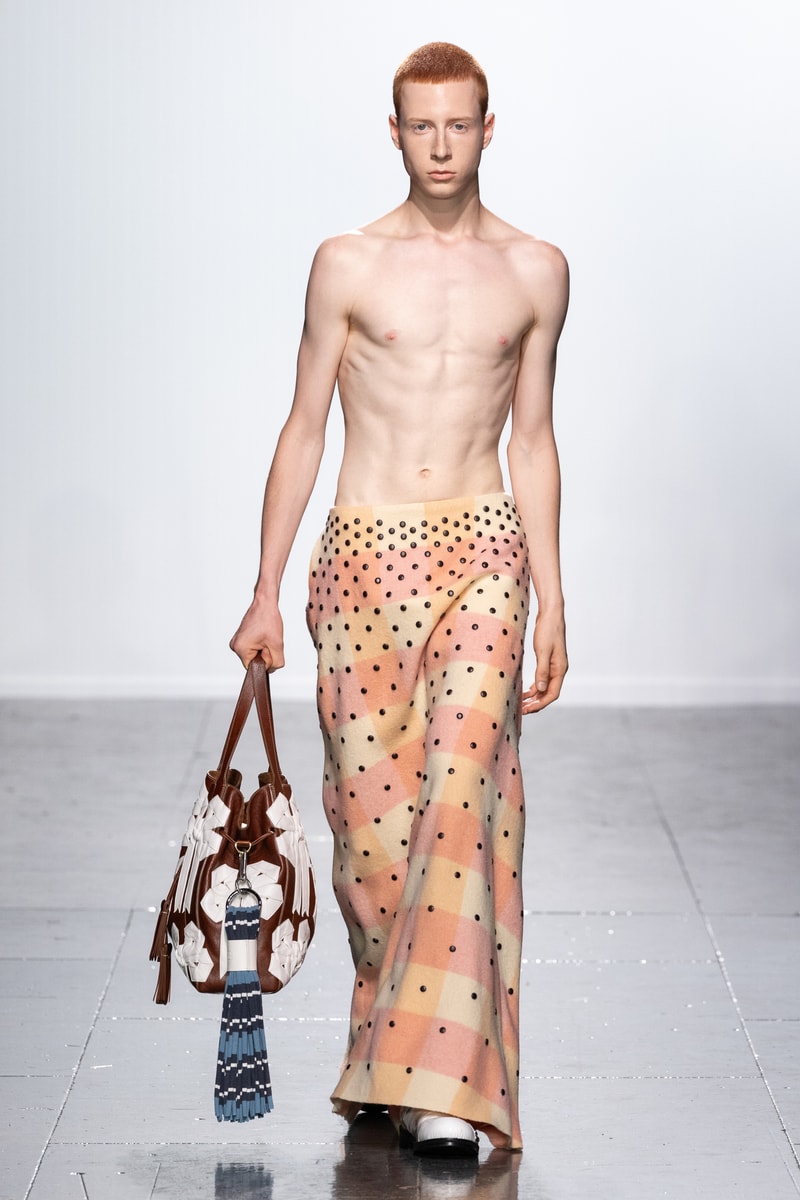 6 of 29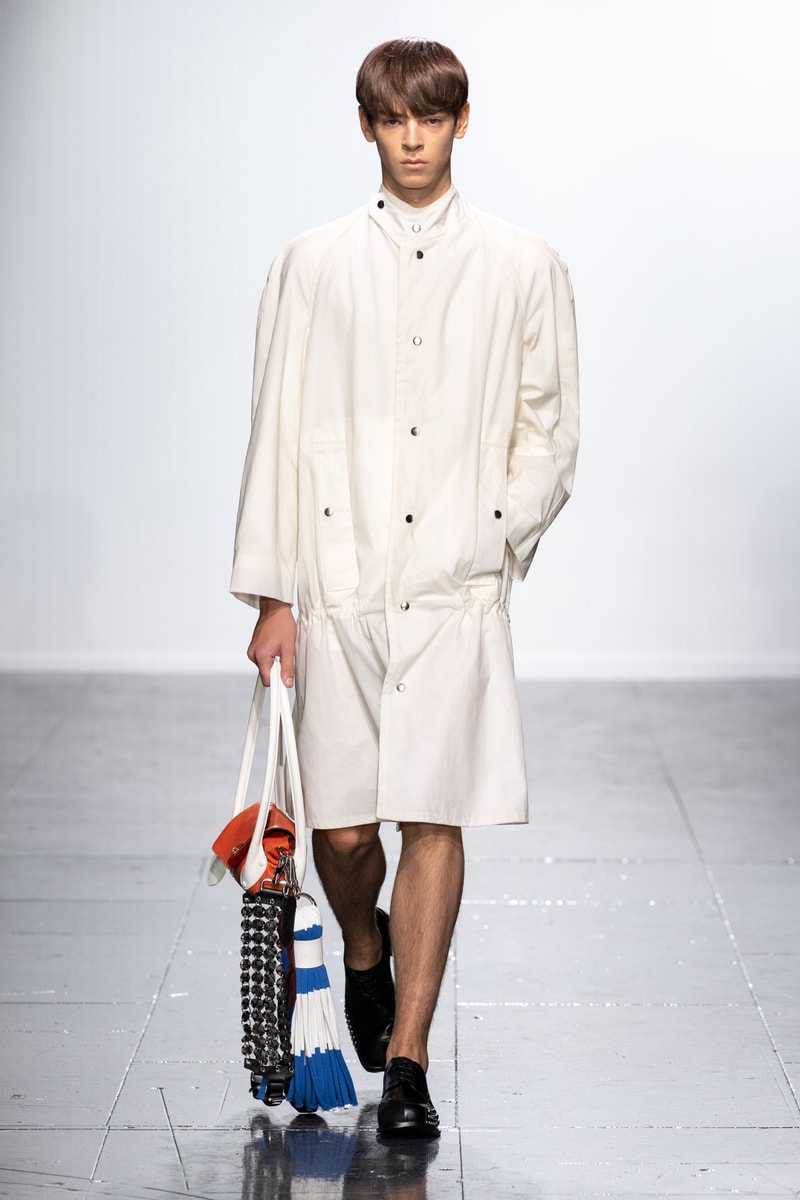 7 of 29
8 of 29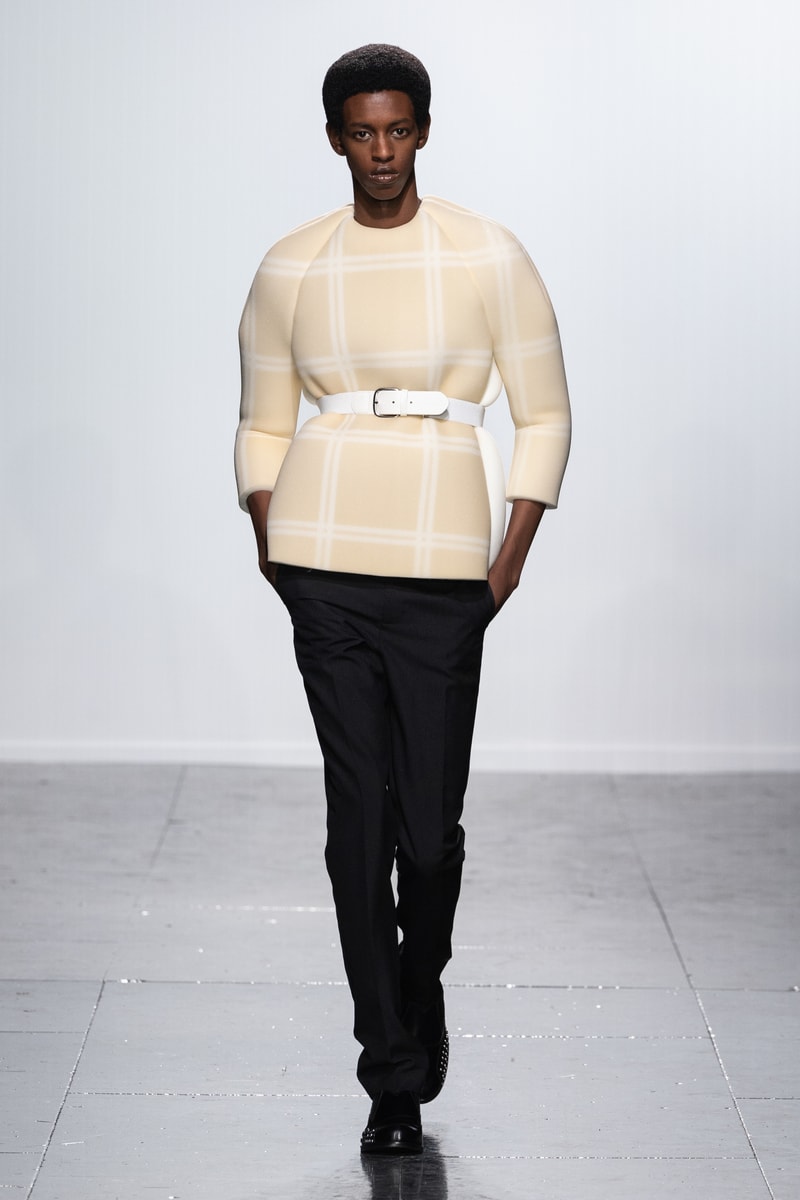 9 of 29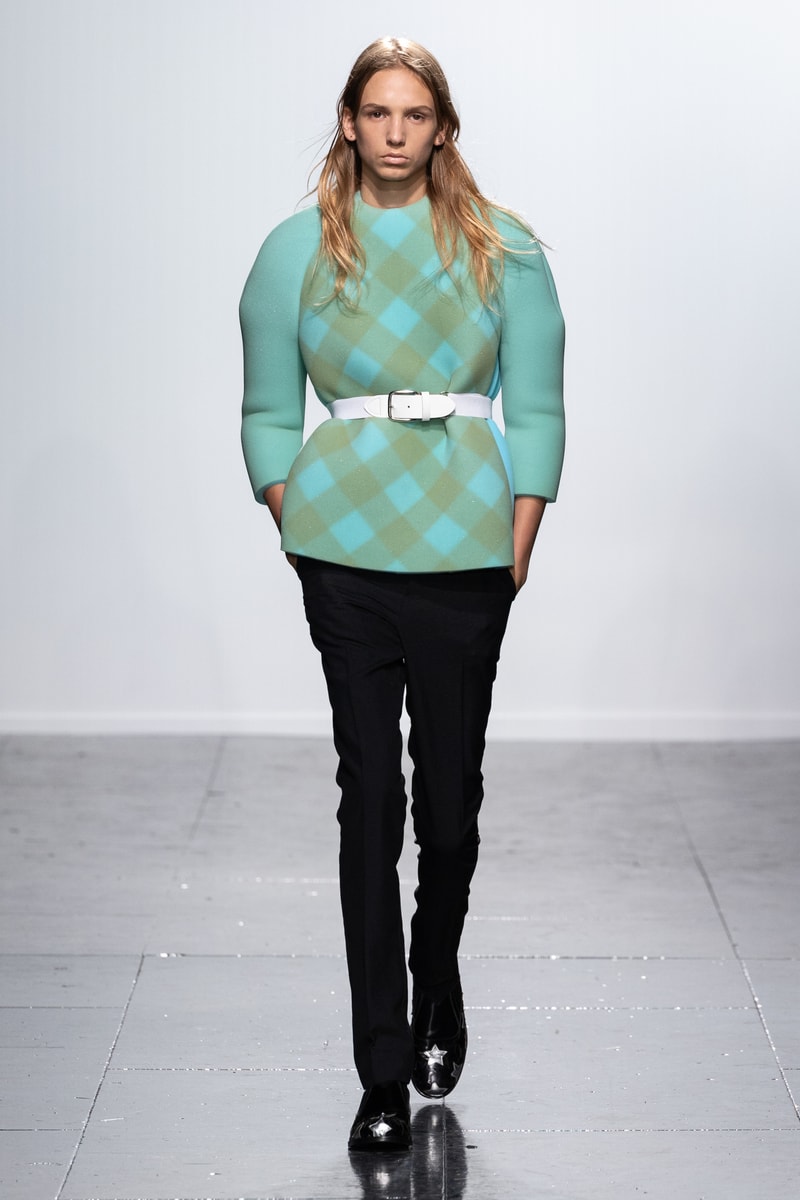 10 of 29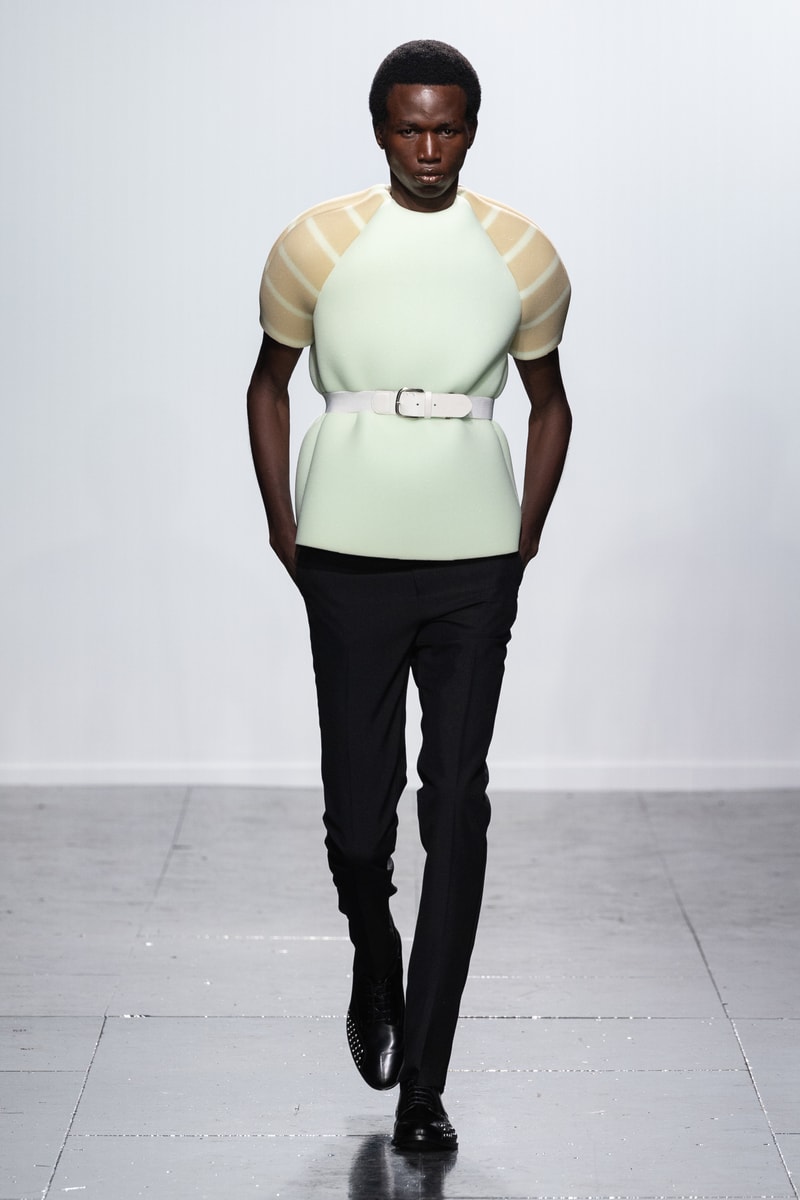 11 of 29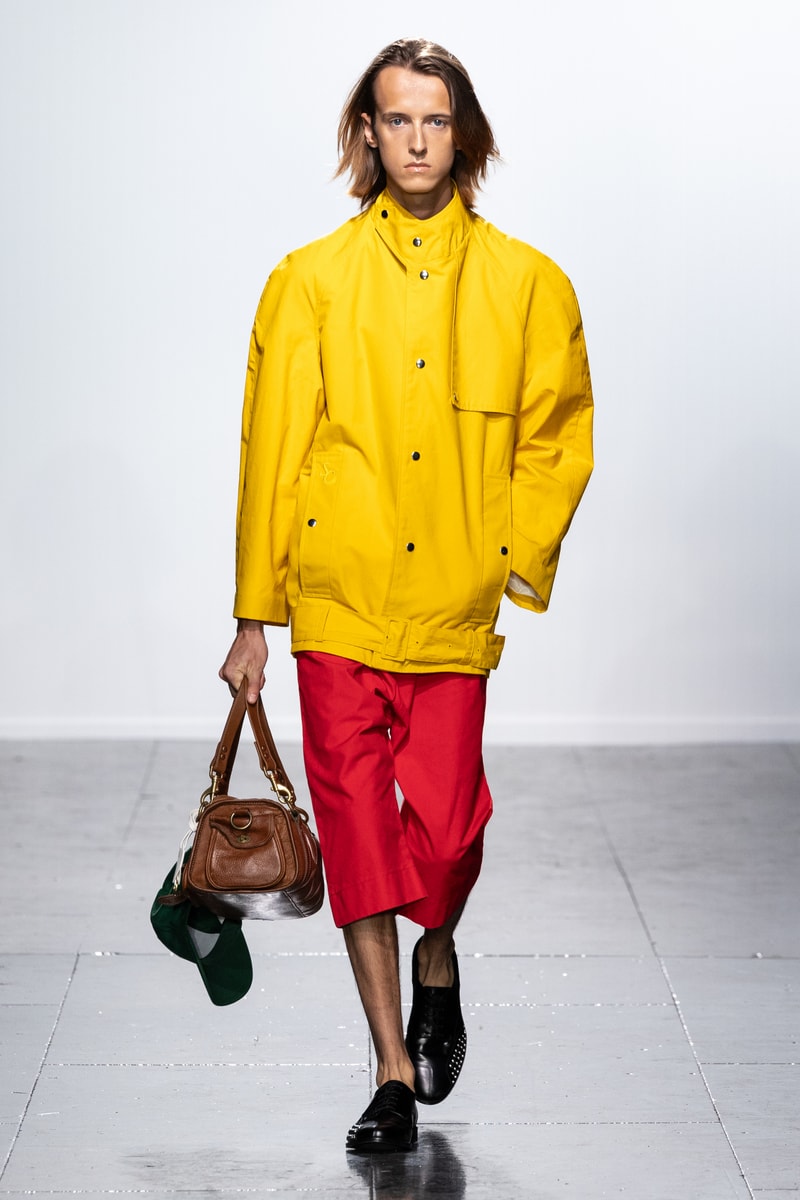 12 of 29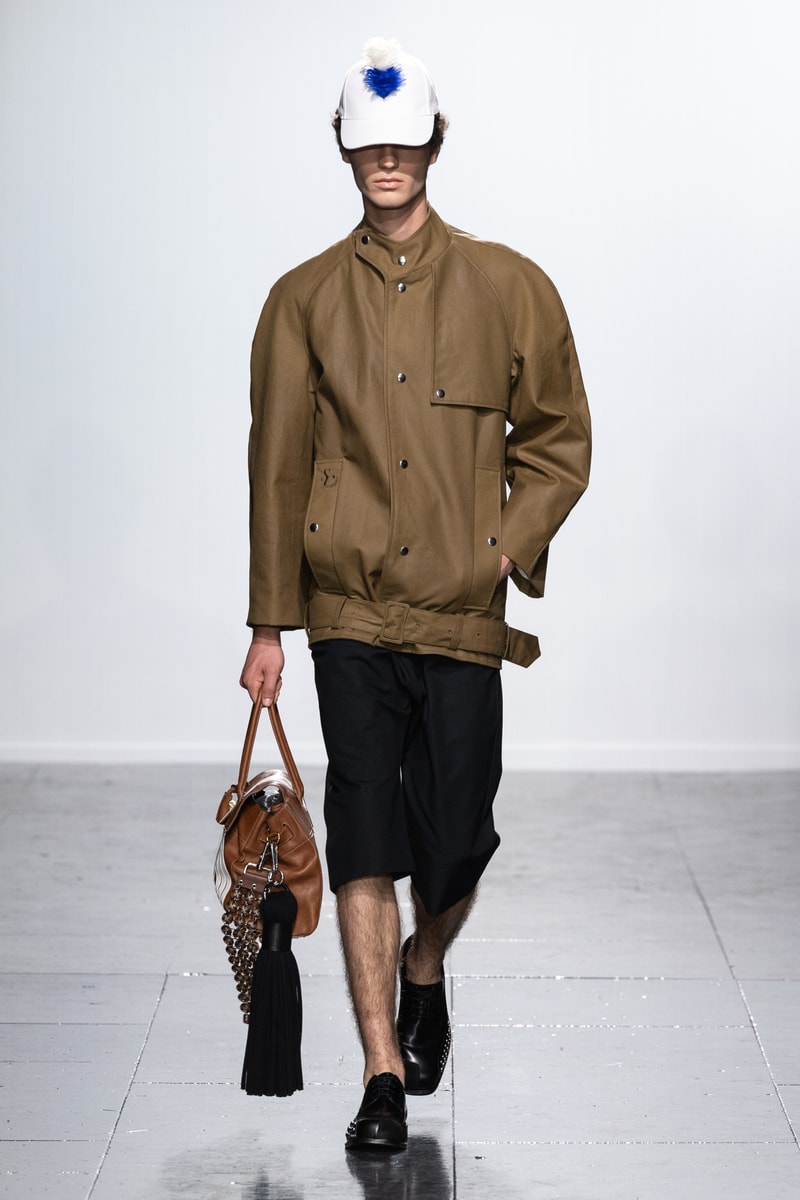 13 of 29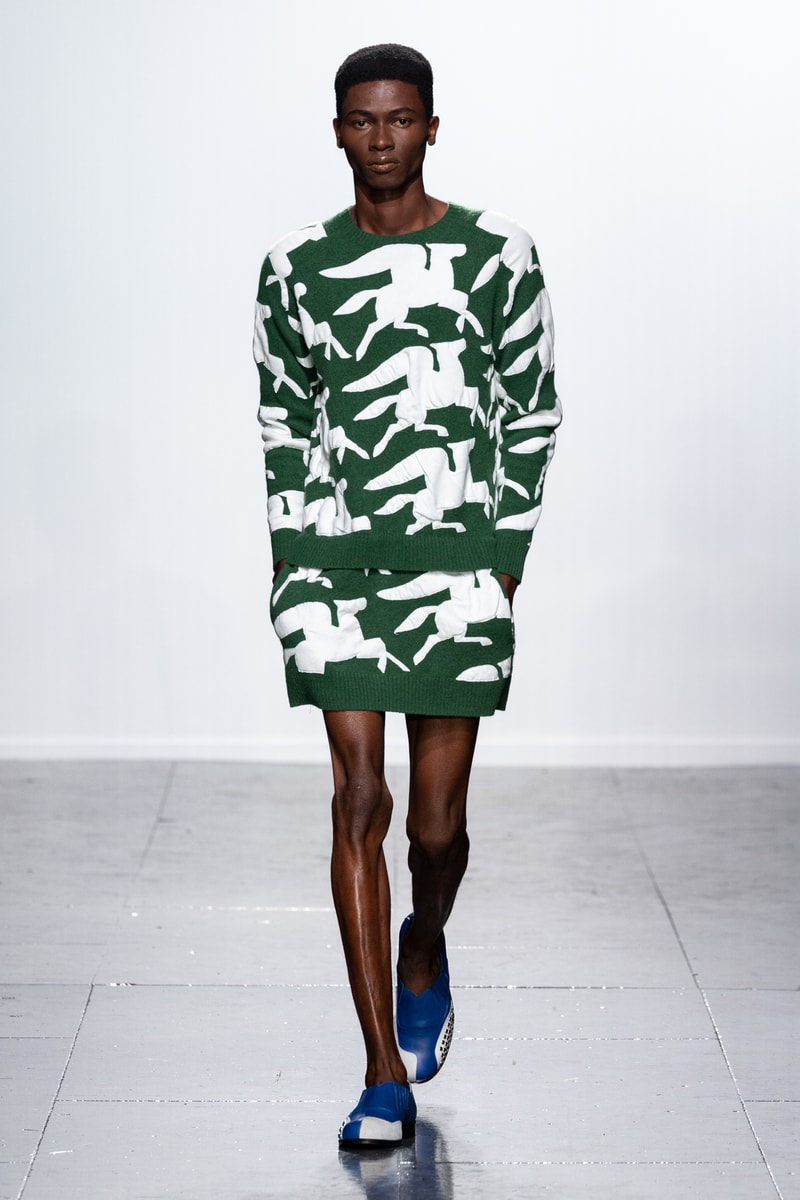 14 of 29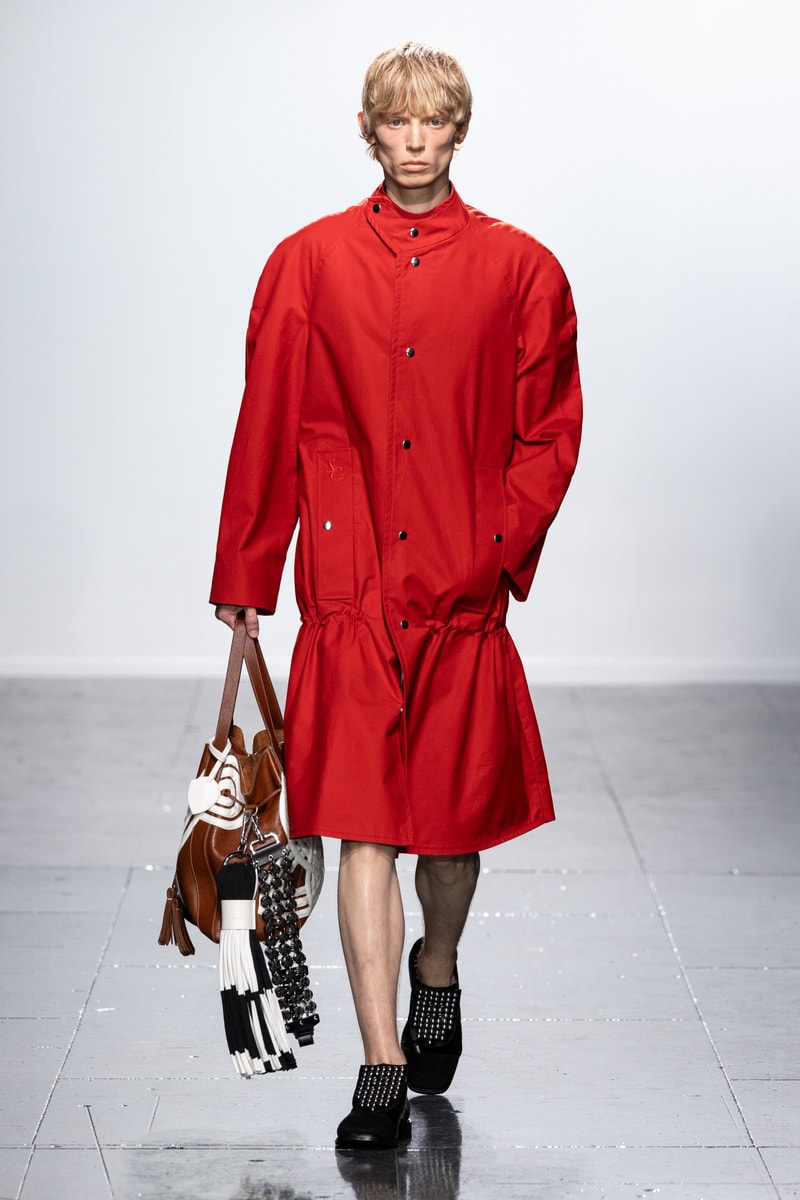 15 of 29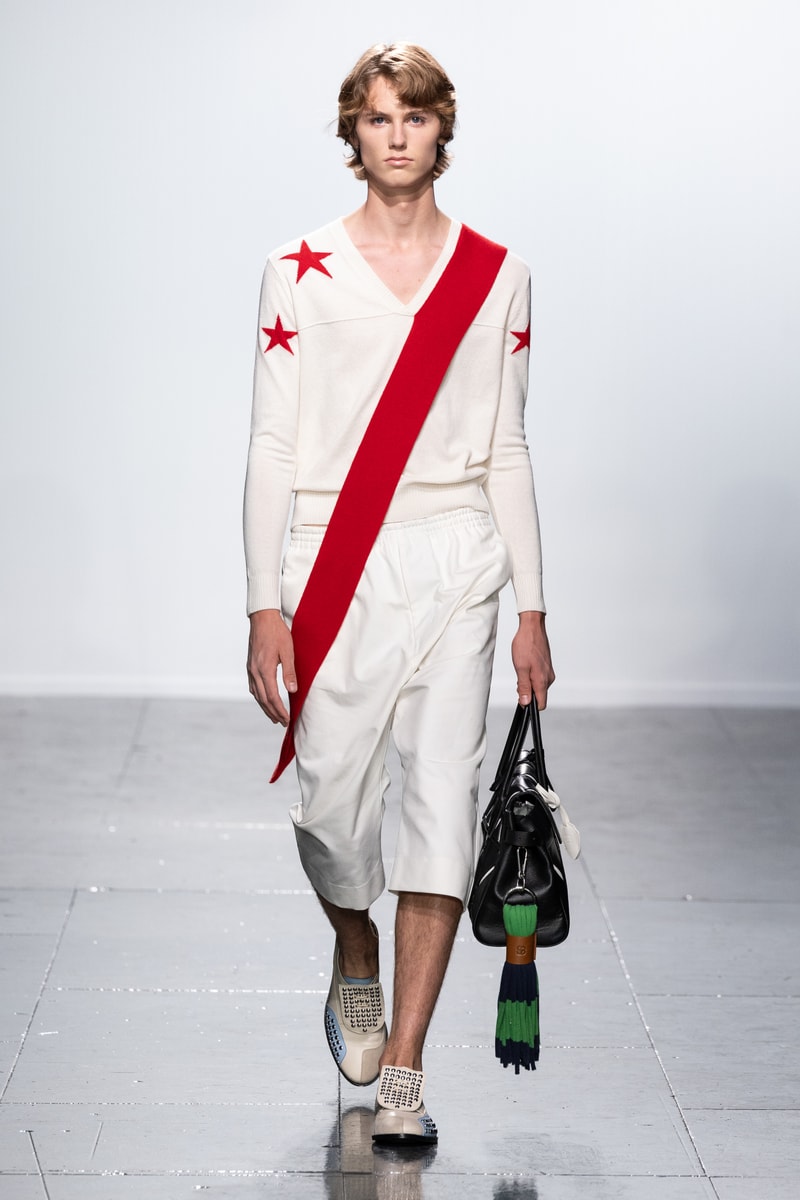 16 of 29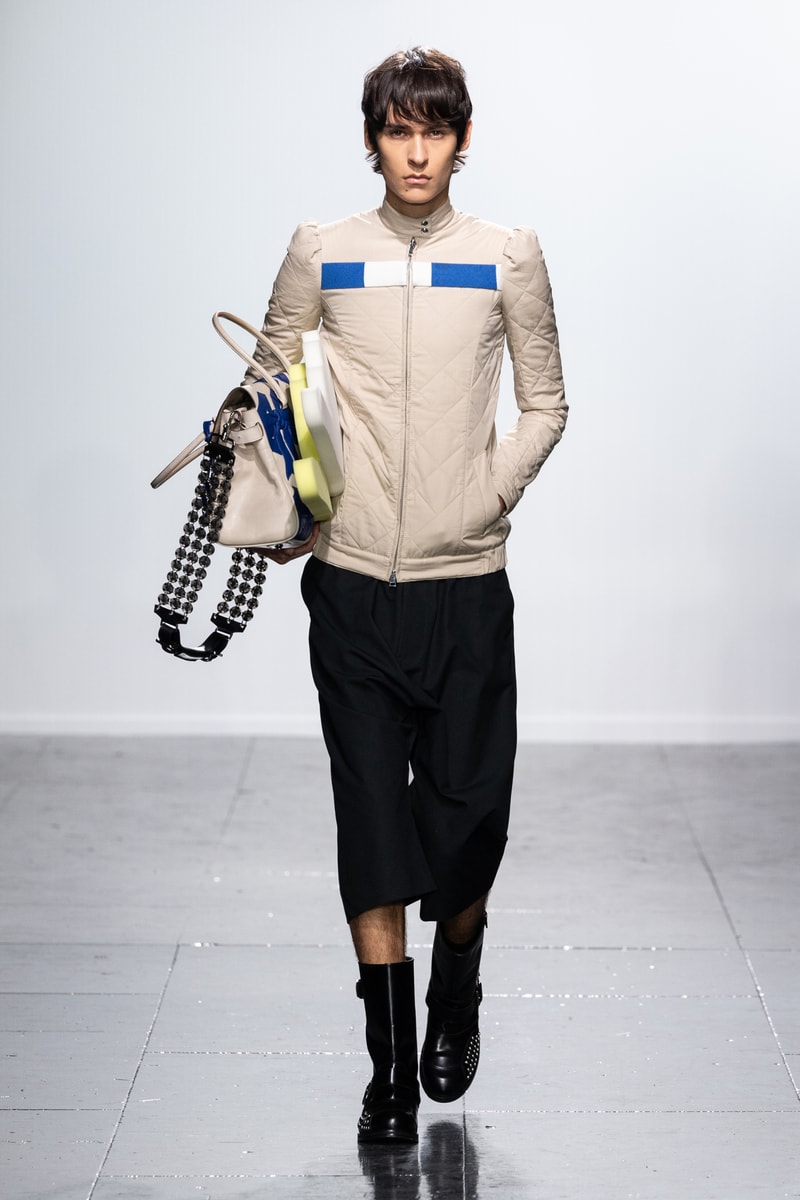 17 of 29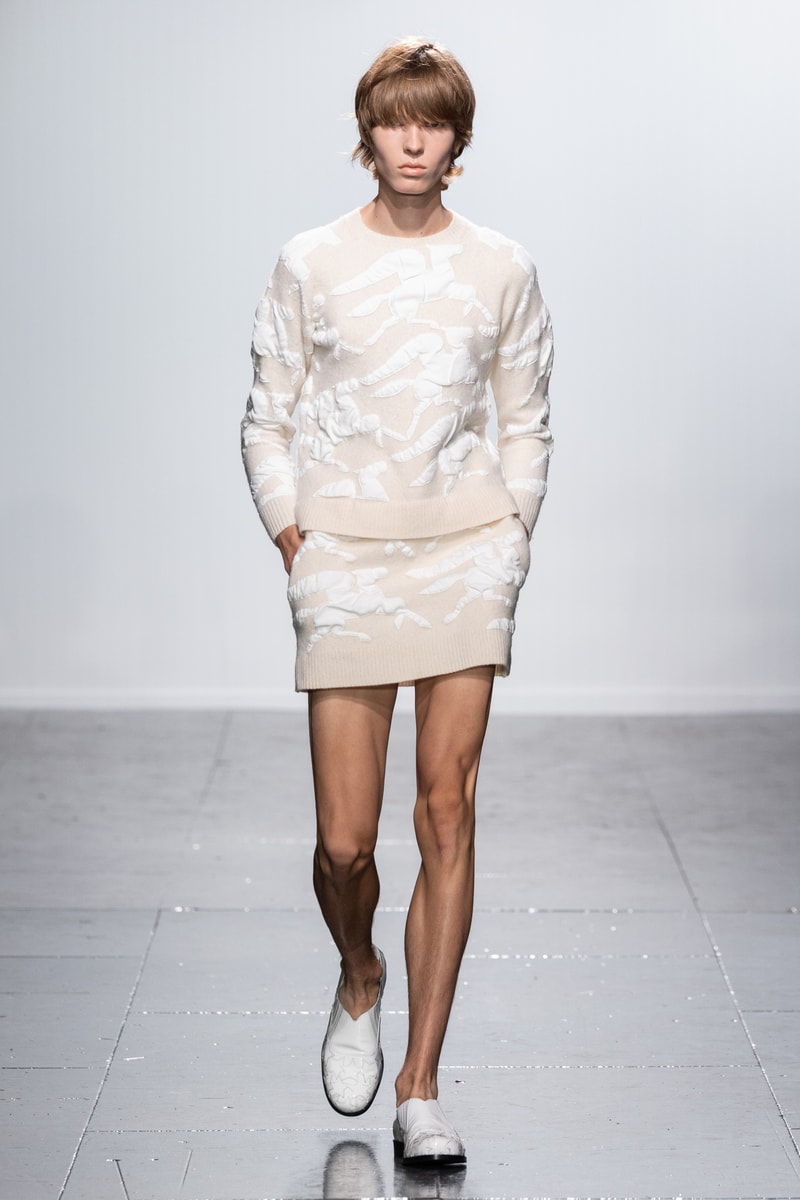 18 of 29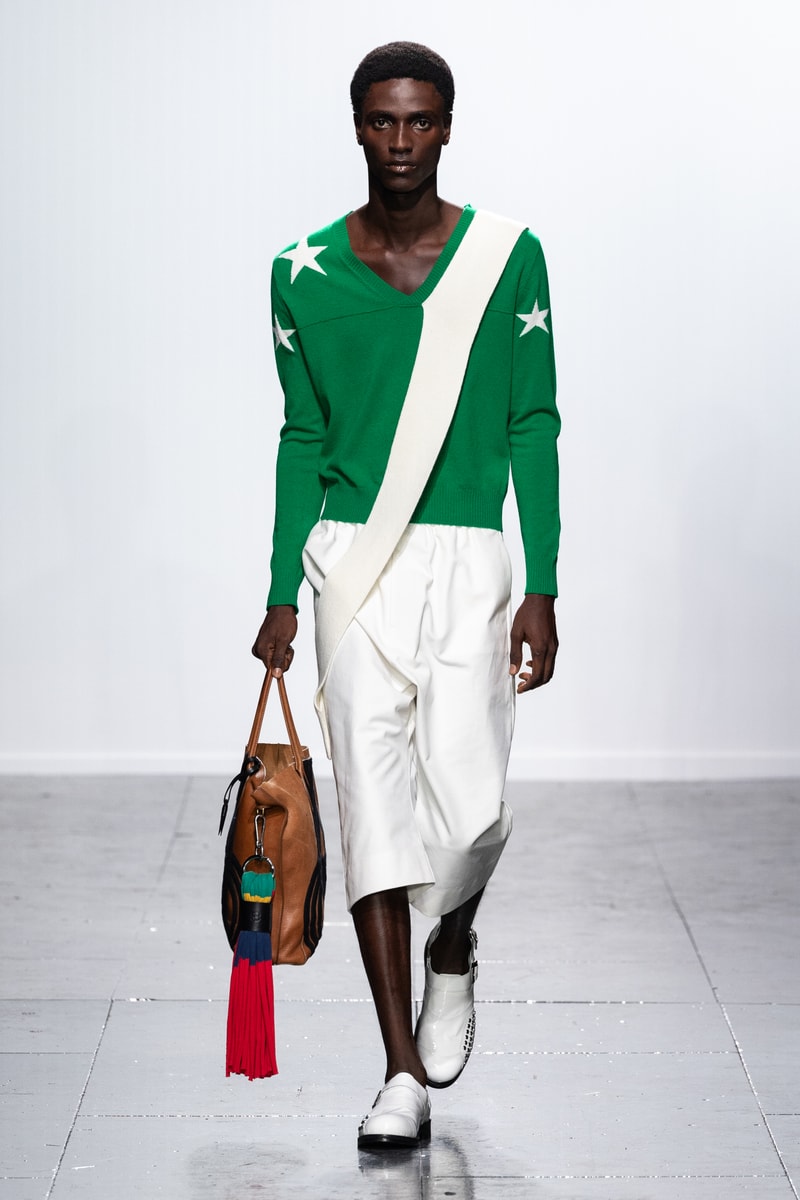 19 of 29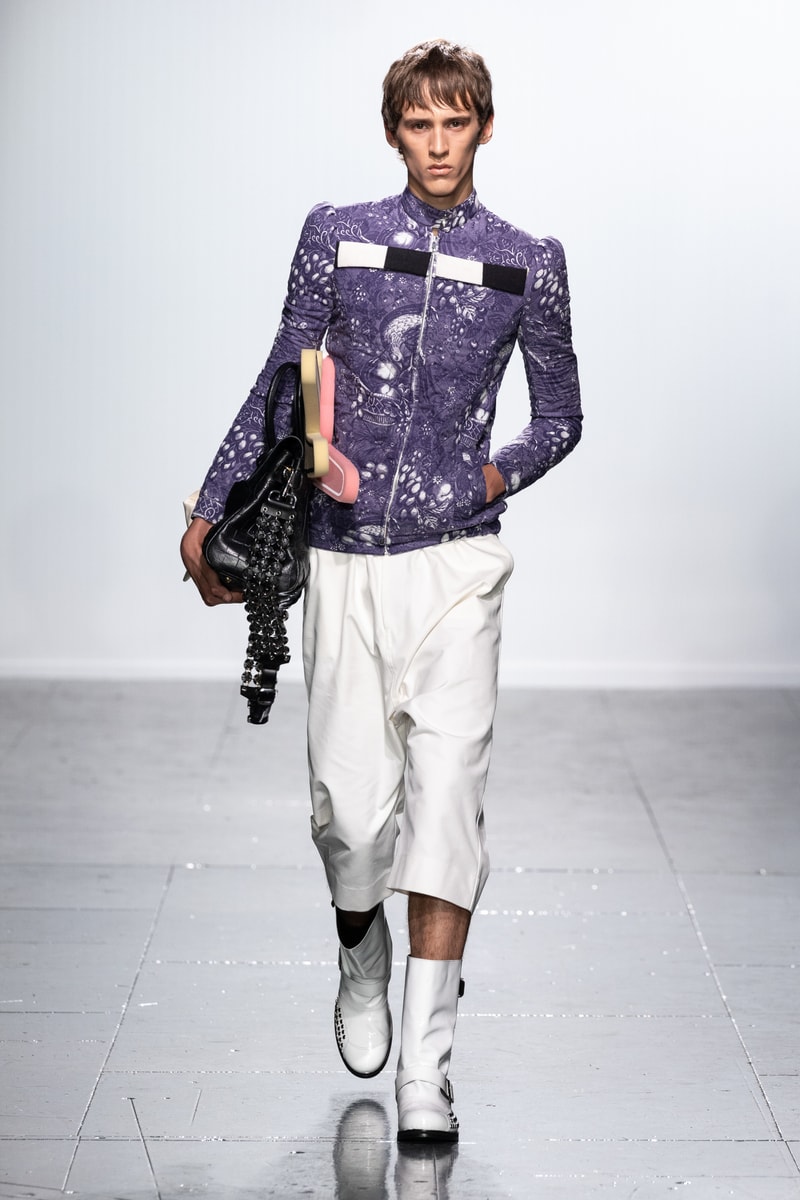 20 of 29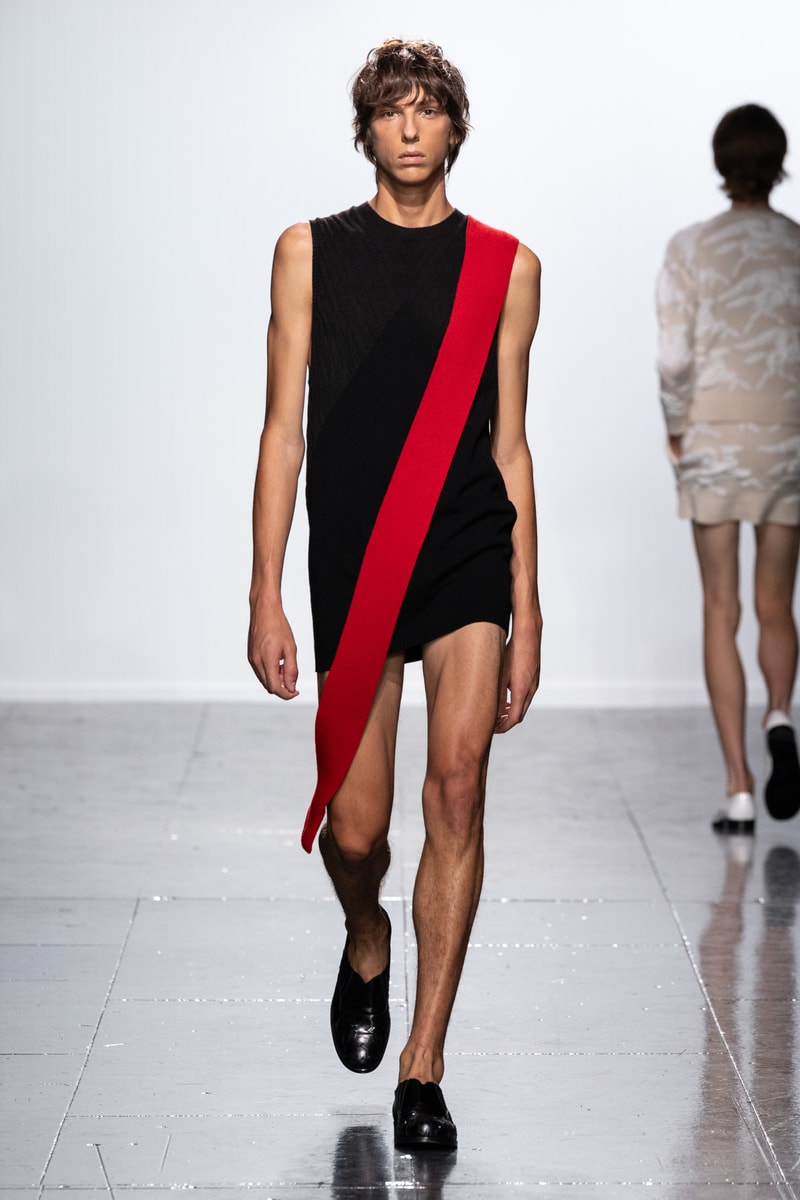 21 of 29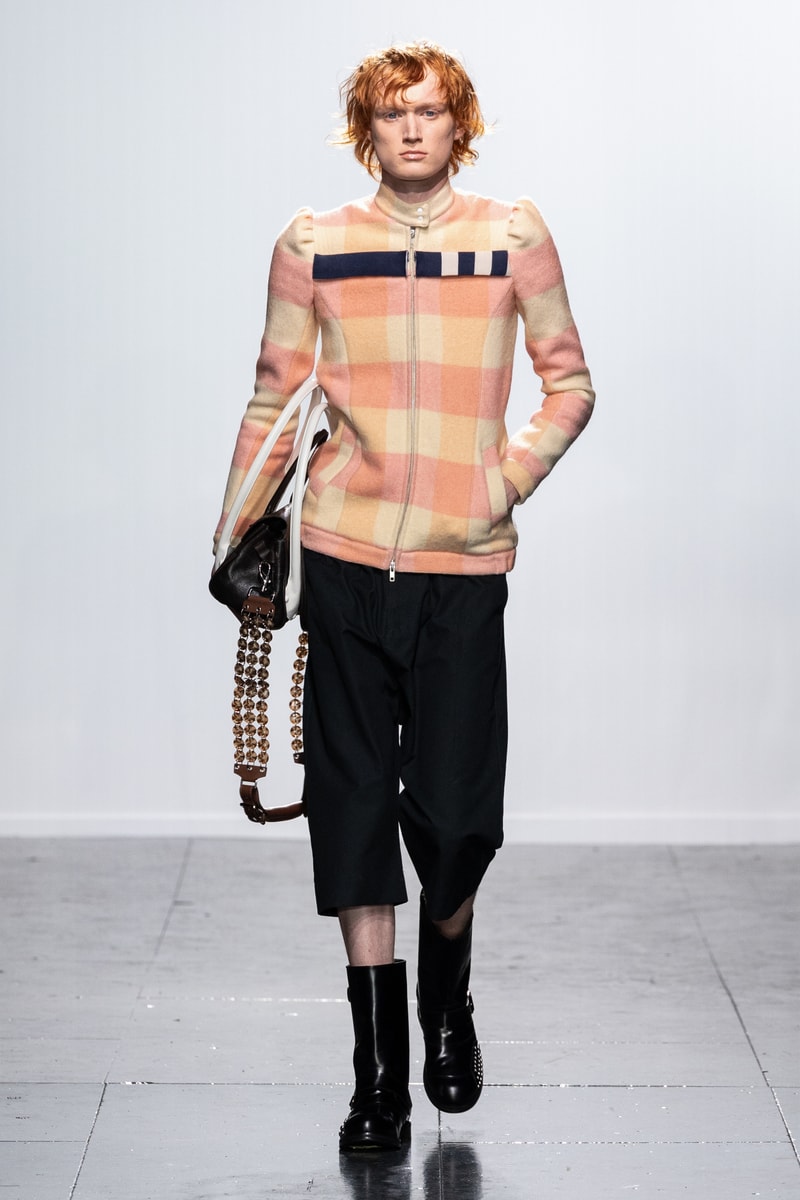 22 of 29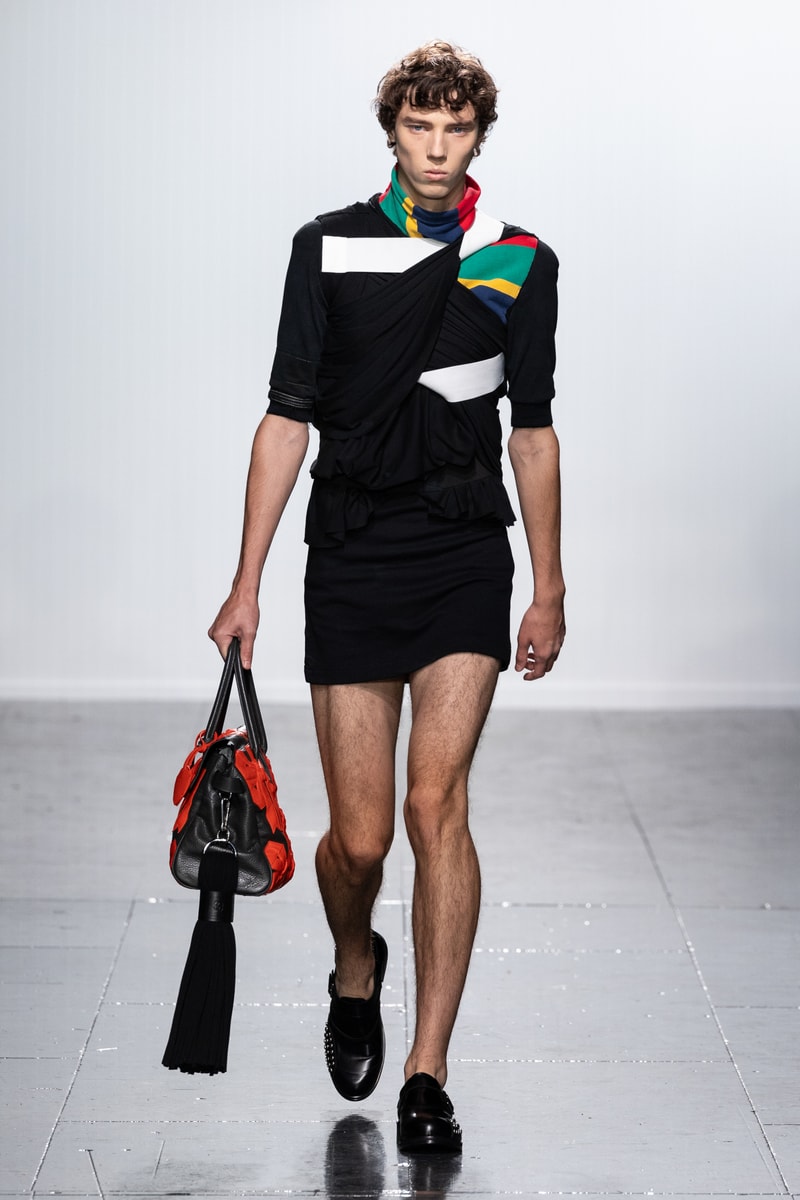 23 of 29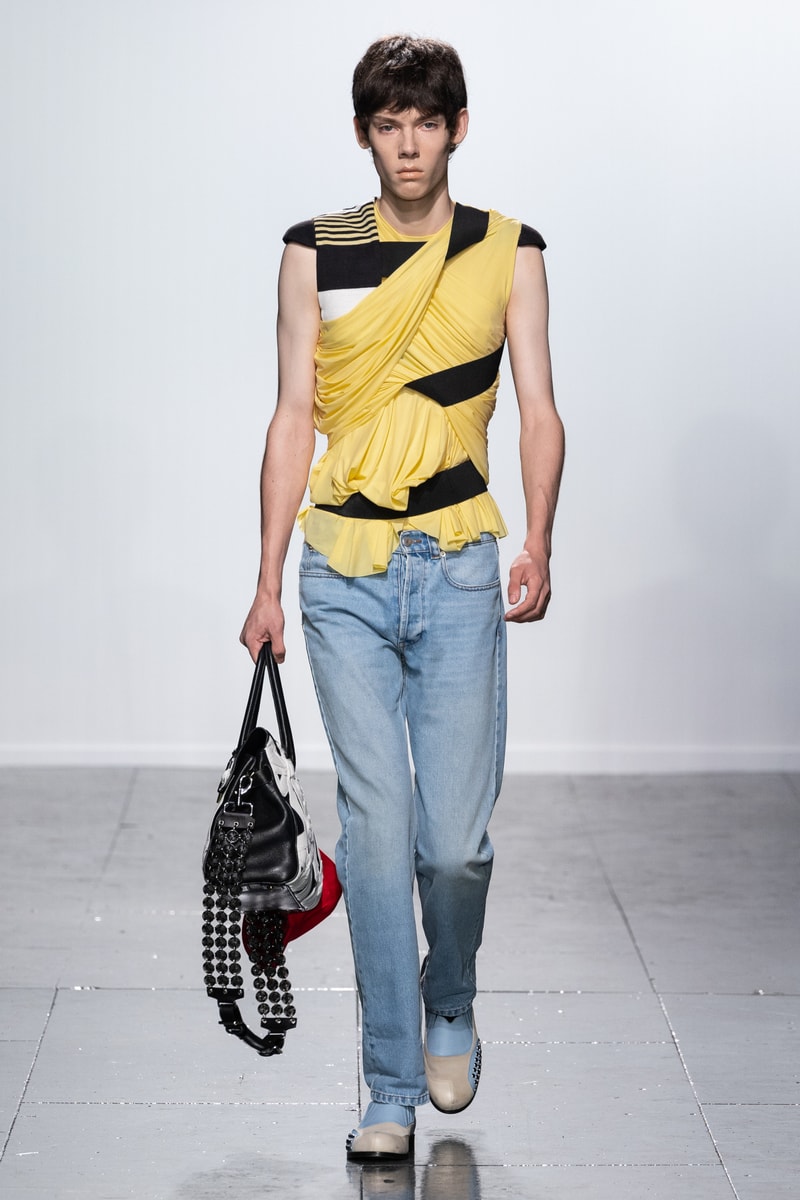 24 of 29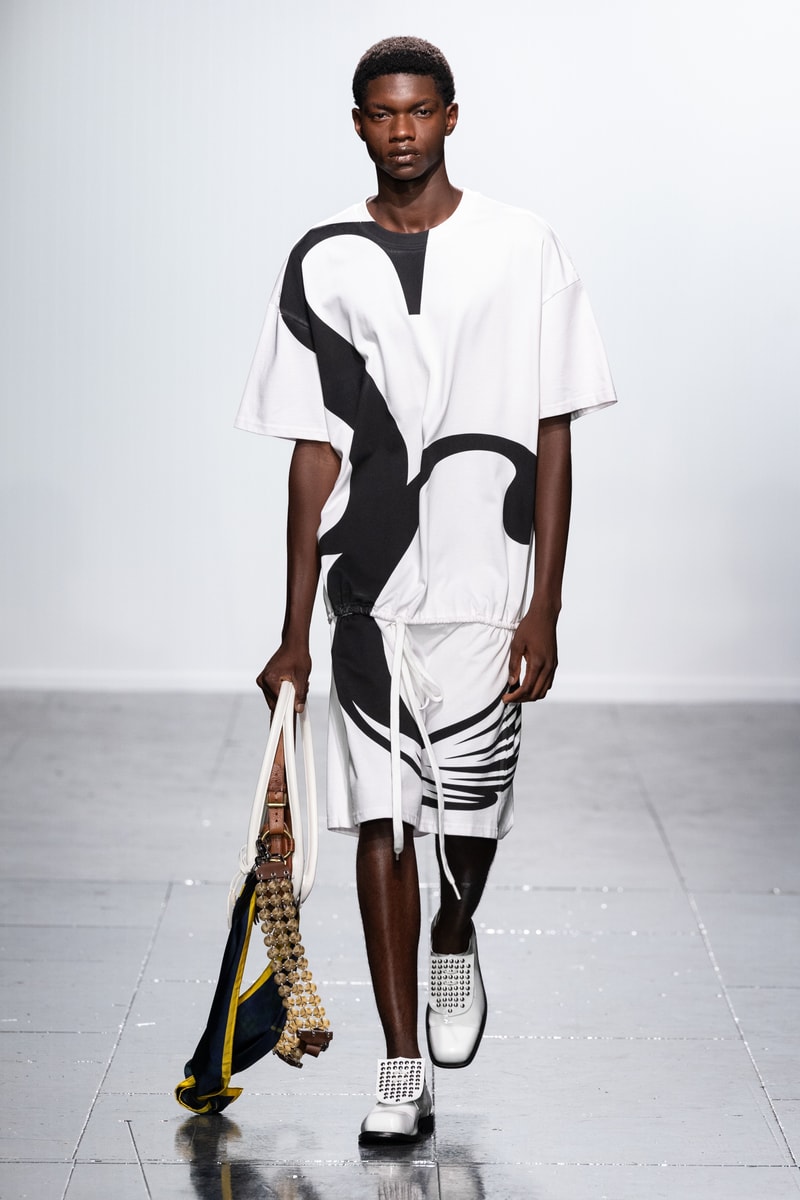 25 of 29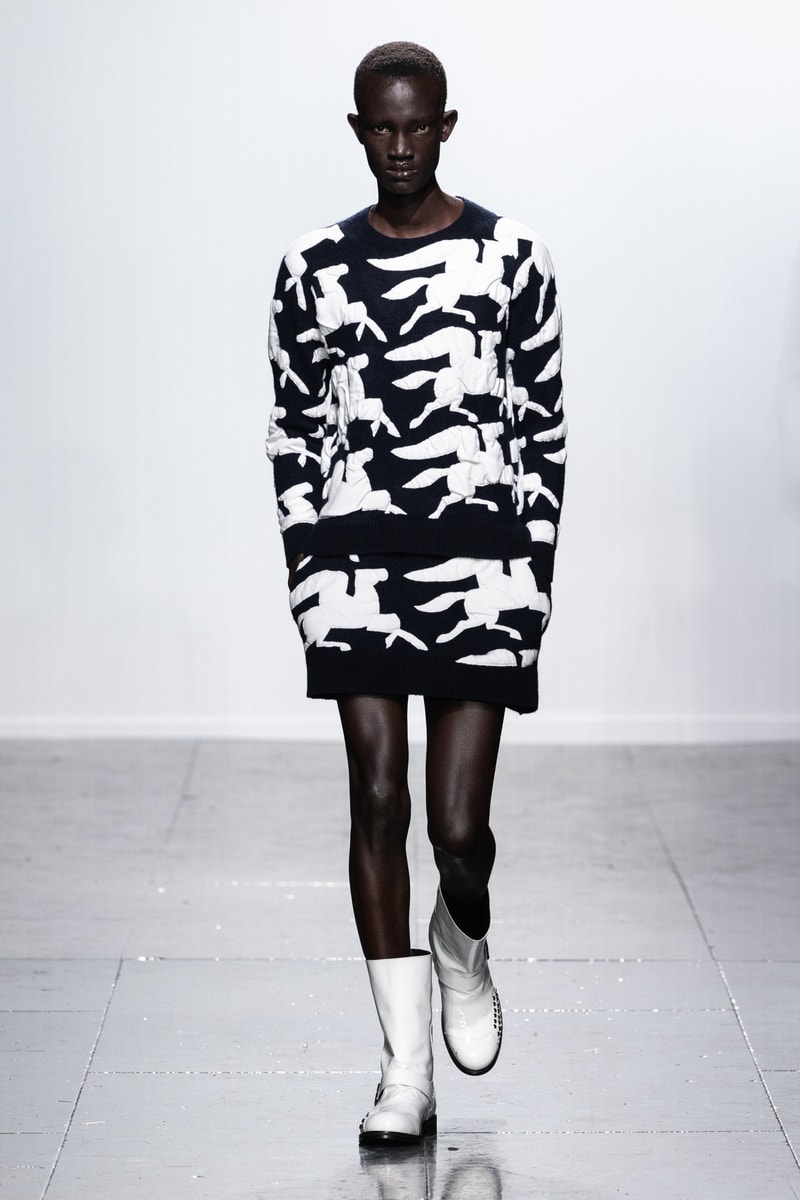 26 of 29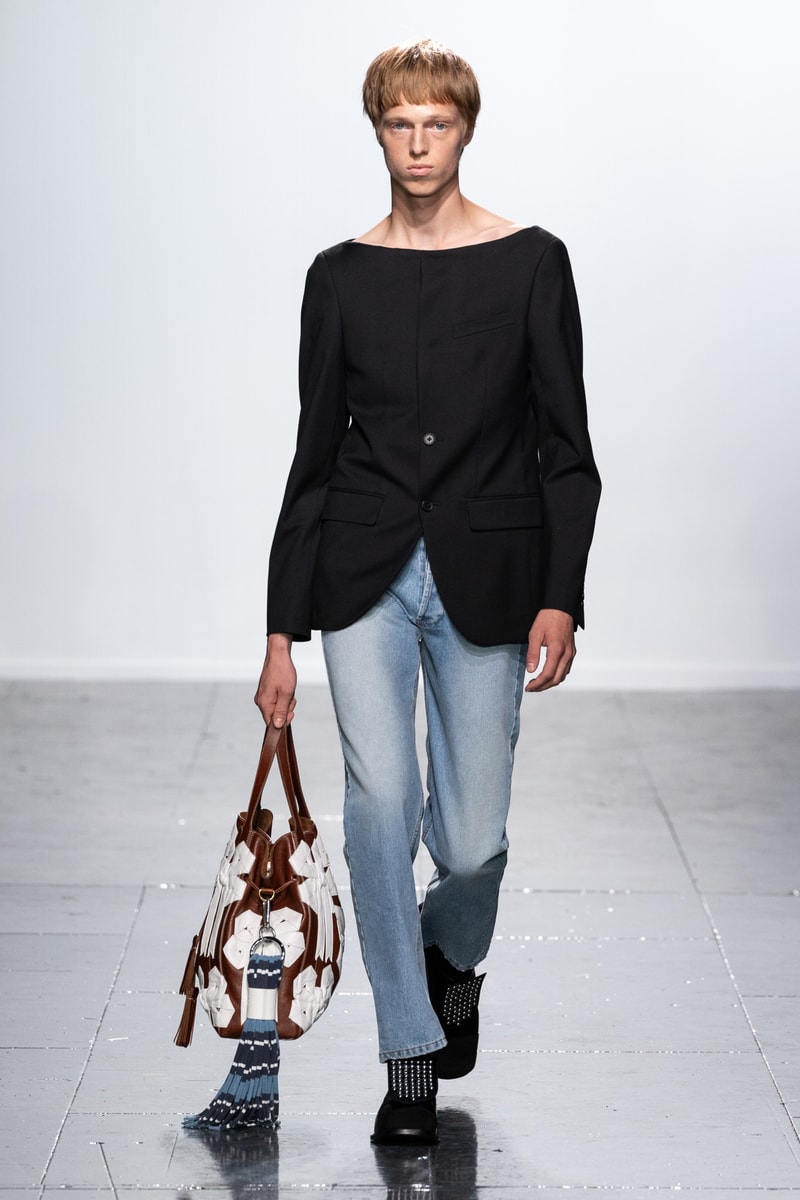 27 of 29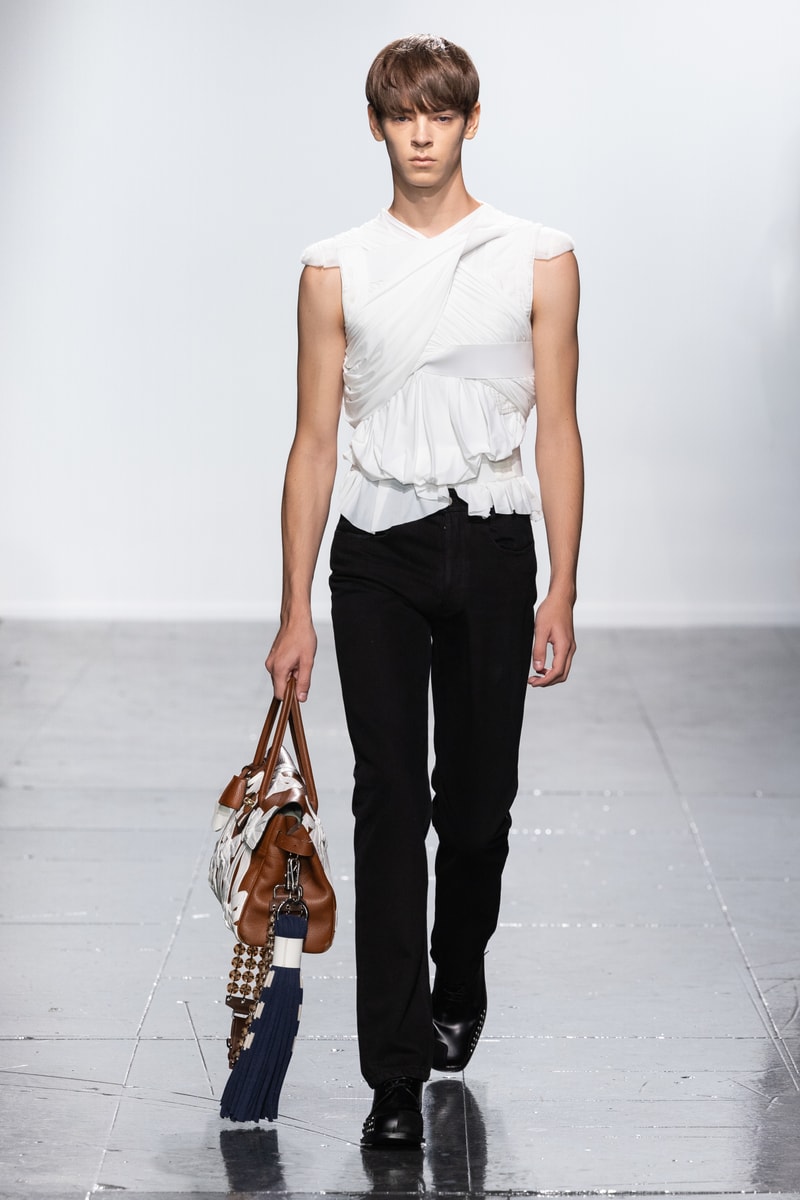 28 of 29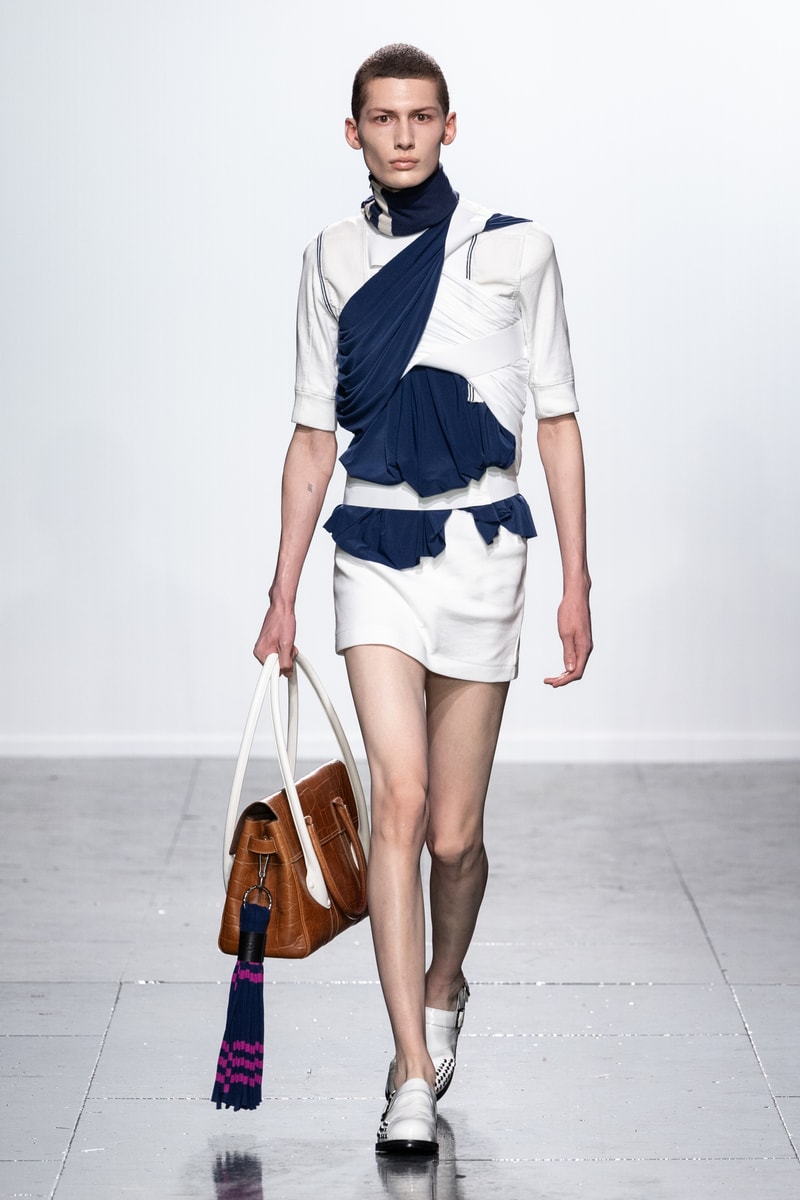 29 of 29
Central Saint Martins alums and past BFC NEWGEN recipients Stefan Cooke and Jake Burt push their strong-minded identity into everything they set their minds to. The duo's customary slot at London Fashion Week is always highly-anticipated; never to be overlooked.
The eponymous label opened the London Fashion Week schedule for Spring/Summer 2024, welcoming fashion-hungry crowds eager for kickoff. Stefan Cooke returned to The Old Selfridges Hotel, transporting deep blue seas to bustling UK streets. Titled "Away," the collection was soaked in nautical references as a lifesaving poem solemnly filled the air before transitioning to thumping techno beats.
Sunburnt models casually took the runway, strolling down with Mulberry collaborations in hand. The first look set an undeniable stage, seeing faded pastel blankets turned into studded ponchos. Others walked bare-chested wearing kilted versions, while military-esque outerwear saw exposed panels and strapped waistbands.
Stefan Cooke carried forward American inspirations from Fall/Winter 2023, taking subtle motivation from football quarterbacks reflected onto puffed-shoulder garments cemented in broad silhouettes. Ancient horse graphics were stamped into casual knitwear and skintight outerwear, while each model carried the brand's debut Mulberry collaboration. 27 pre-loved Mulberry bags were transformed into Stefan Cooke staples, moved on top of #1 foam fingers, and pre-worn caps taken from the ballpark. Embellished tassels, silk scarves, and spherical straps accompanied the reworked collection handmade by Mulberry artisans.
Take a closer look at Stefan Cooke's SS24 collection in the gallery above, and stay tuned for more London Fashion Week content on Hypebeast.
Elsewhere, here is what to look out for at London Fashion Week this season.