Louis Vuitton's New Freezer Bags Cosplay as Monogram Heroes
For just under $4,000 USD.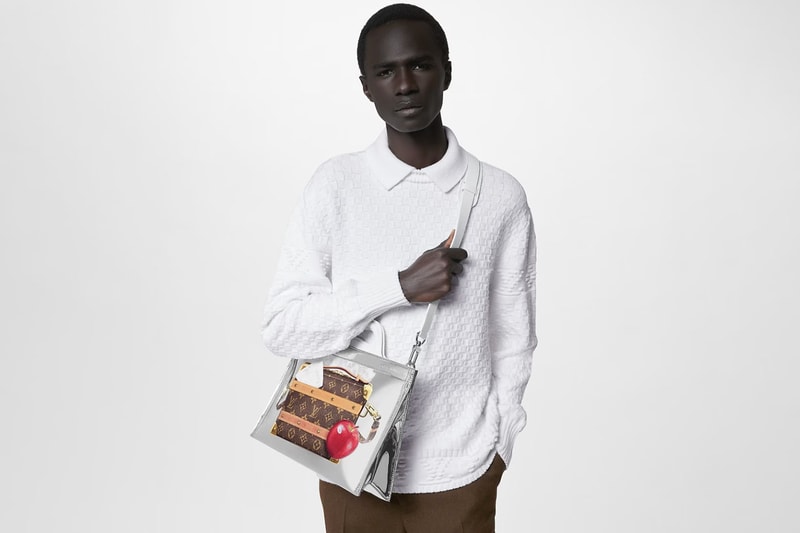 1 of 7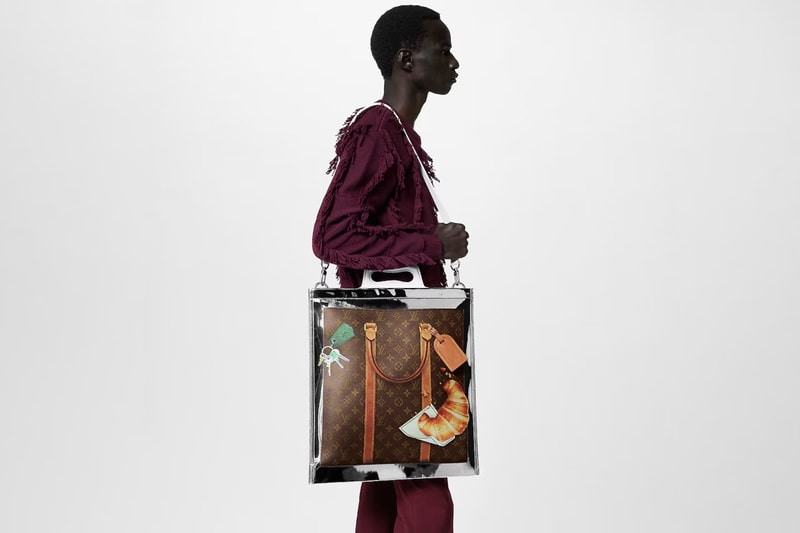 2 of 7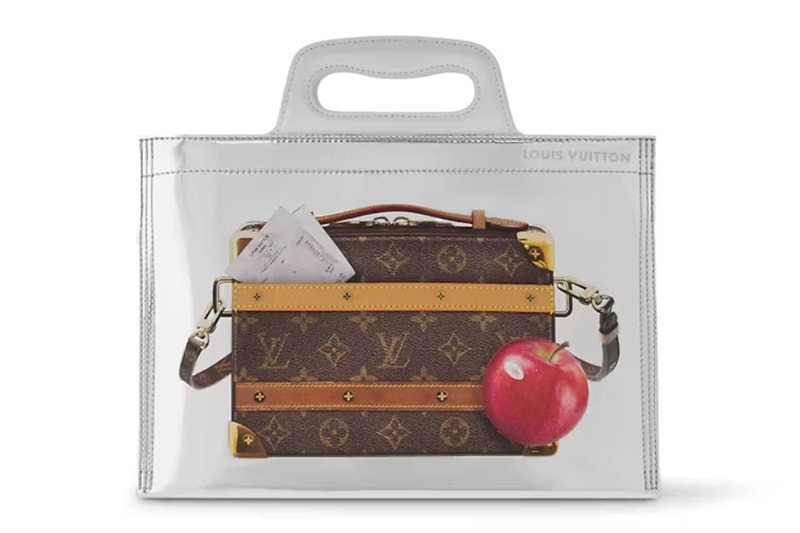 3 of 7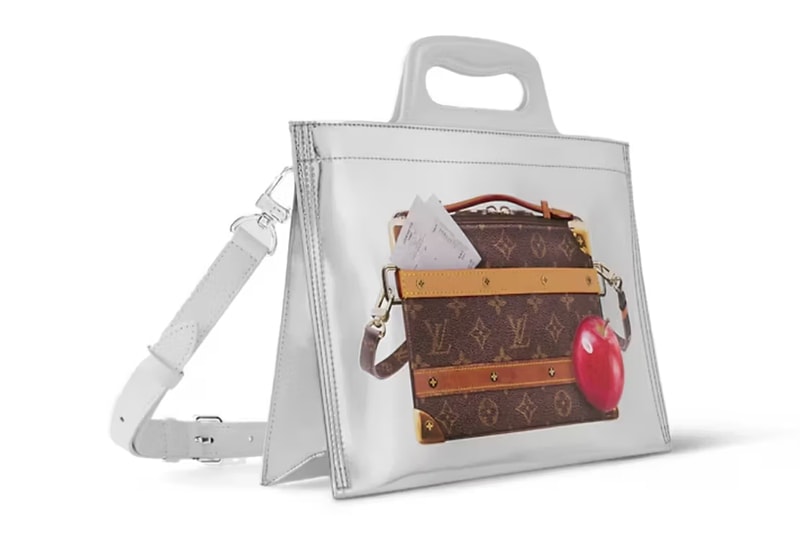 4 of 7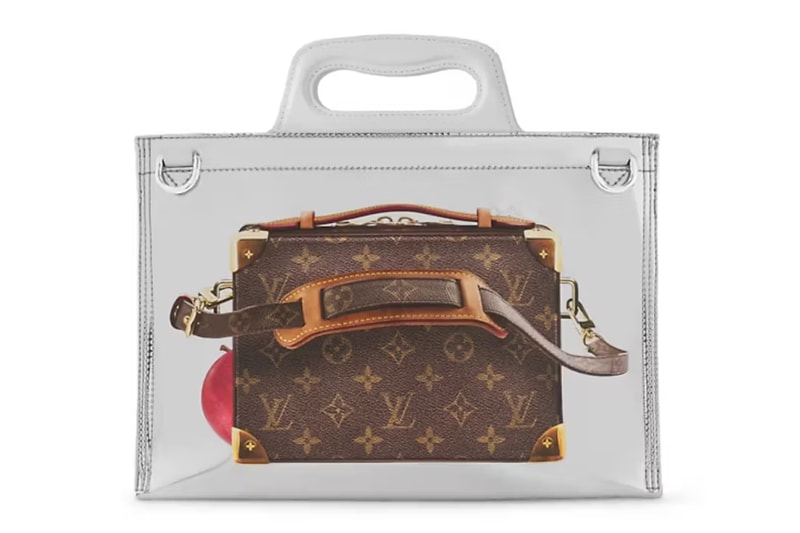 5 of 7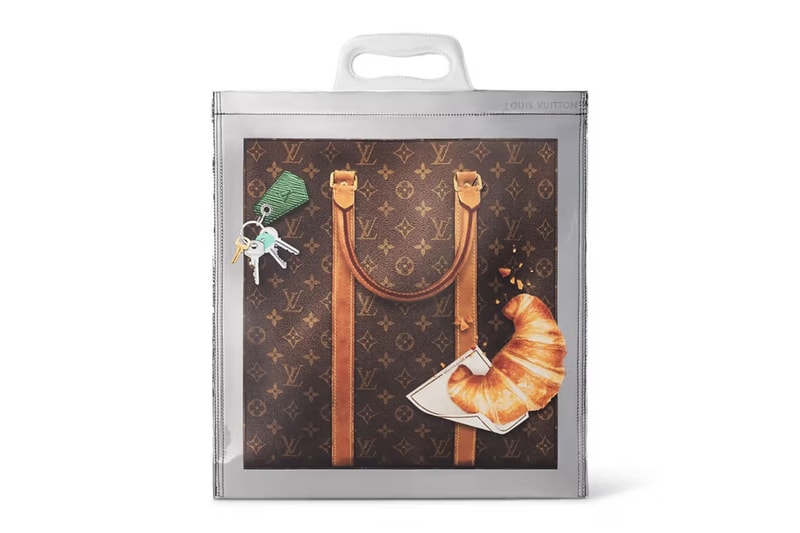 6 of 7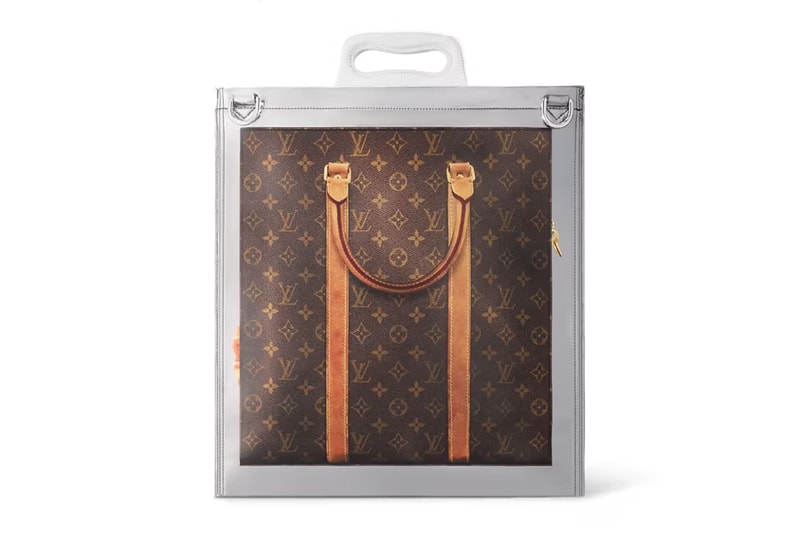 7 of 7
With KidSuper's Colm Dillane billed as co-designer, Louis Vuitton's newly launched Fall/Winter 2023 collection is abundant with (expensive) artistic experimentation. Between $34,000 USD embroidered varsity blousons and $22,400 USD Monogram Denim Overshirts, the expressive lineup demands a stacked wallet; but among its campiest grails, two multi-thousand-dollar handbags, designed after everyday silver freezer pouches, go incognito as heritage LV accessories.
That's right: Louis Vuitton's Freezer Handle Soft Trunk and Freezer Sac Plat take on the forms of conventional coolers, with imagery of their titular LV bags planted right on top. The former hosts an ultra-realistic print of a Handle Soft Trunk alongside an apple, while the latter pictures the Sac Plat with a croissant, a napkin and keys — and both go for just under $4,000 USD.
Albethey kitsch, the shiny handbags are actually quite the luxurious creations. Both accessories are composed of silver-coated leather, cowhide leather trim, three-dimensional leather straps, double handles and outside front pockets. Shockingly, though, they cost just as much or more than their namesake LV counterparts.
The Freezer Soft Trunk retails for $3,700 USD (or the same price as the original Handle Soft Trunk) on the brand's webstore, while the Freezer Sac Plat is listed for $3,950 USD (a staggering $1,300 USD more than the flagship Sac Plat bag). Make of that what you will, and take a closer look at both designs in the gallery above.
Elsewhere, Thom Browne unveiled his first fashion book, in celebration of his eponymous brand's 20th anniversary.