LEGO 'Star Wars' Reveals Coruscant Guard Gunship
Featuring Chancellor Palpatine, Commander Fox, Padmé Amidala and more.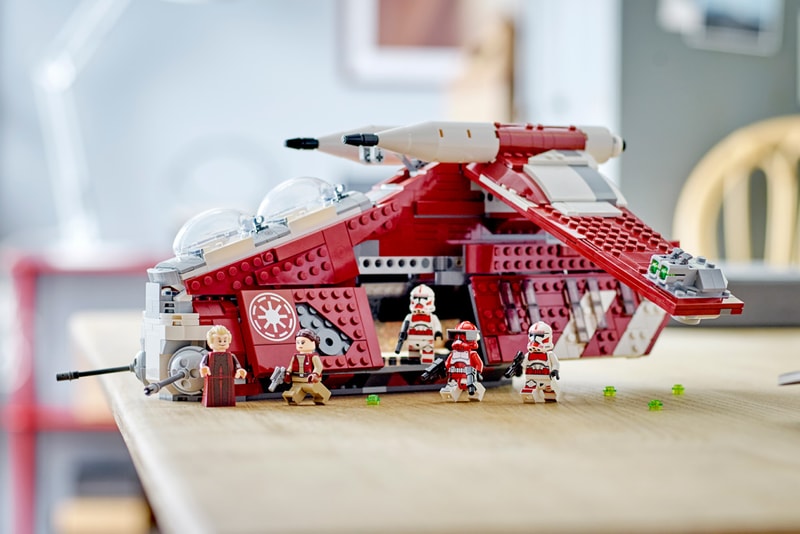 1 of 6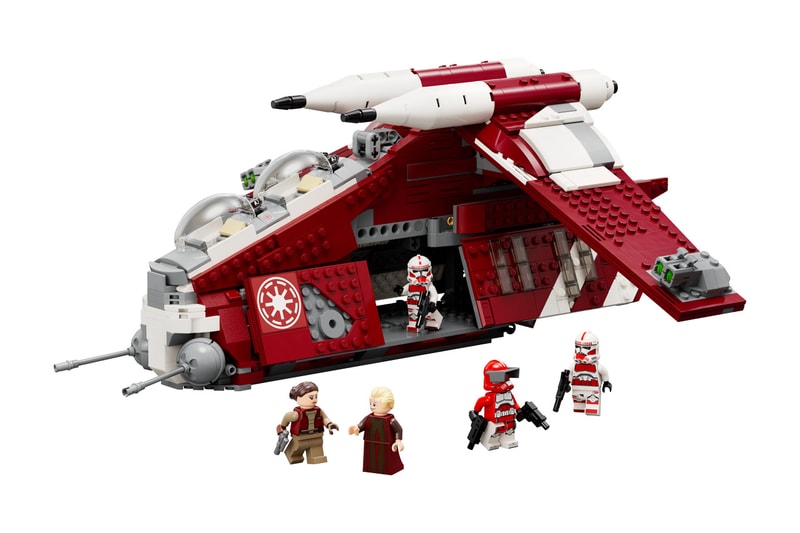 2 of 6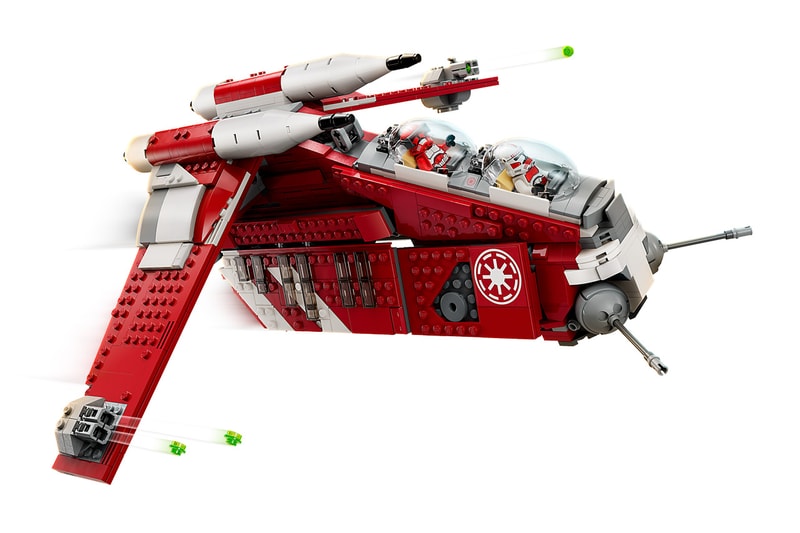 3 of 6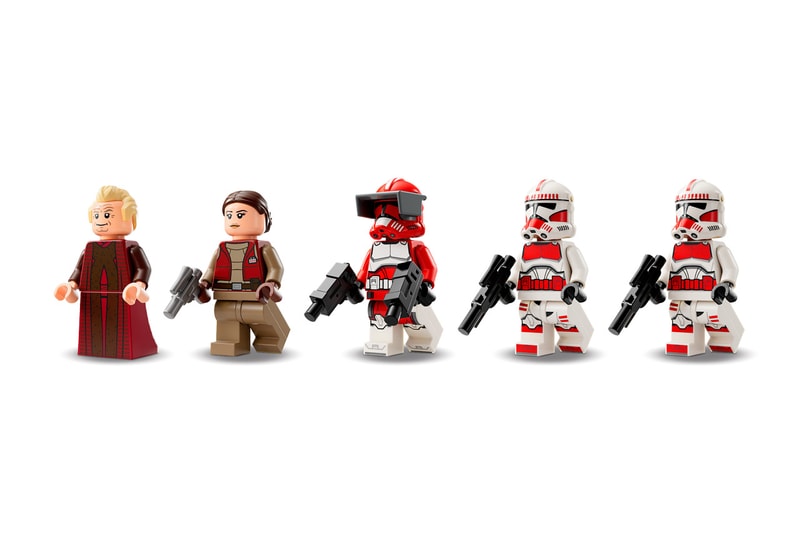 4 of 6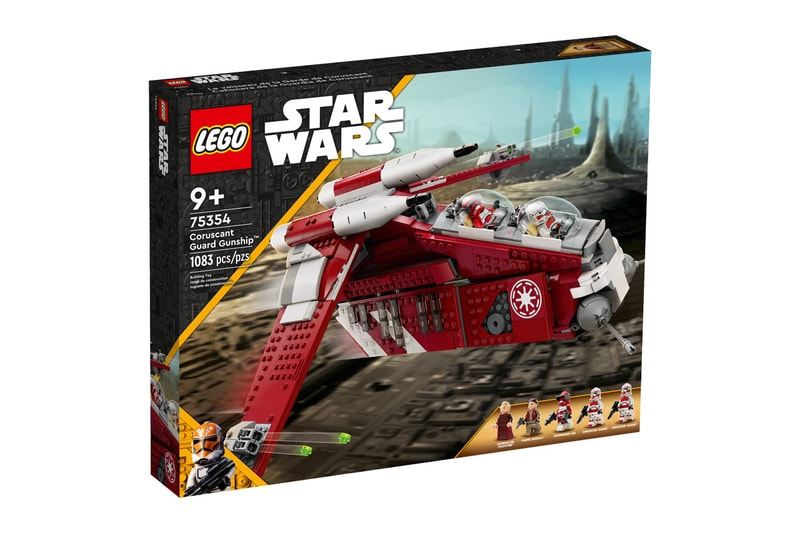 5 of 6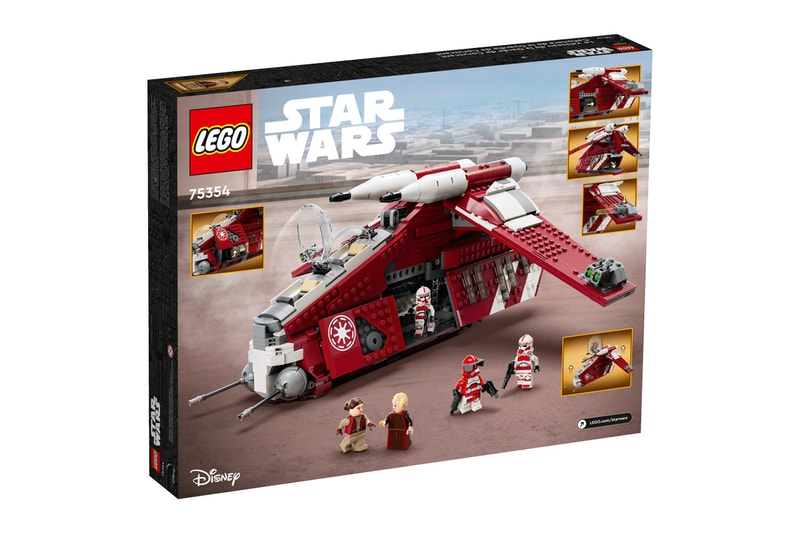 6 of 6
With August's releases having just taken place, LEGO and its Star Wars line are close to wrapping up the year. Last month, LEGO Star Wars presented most of its September wave of sets at San Diego Comic-Con, placing an emphasis on the upcoming Ahsoka show. However, there's some Prequel era magic that fans can look forward to later this year, including the newly-revealed Coruscant Guard Gunship.
Previously, various Republic Gunships such as 2021's Ultimate Collector Series version have released in the traditional white with red and green look. However, in celebration of the 20th anniversary of Star Wars: Clone Wars, the iconic vehicle has been outfitted in a dark red for the first time. Joining the ship, the Coruscant Guard's leader Commander Fox is returning to LEGO, appearing in his Phase II Clone Trooper armor for the first time as a minifigure. In addition to Fox, two Coruscant Guard Clones are included with blasters while a new Chancellor Palpatine and Padmé Amidala also make an appearance. The 1,083-piece ship features functionality ranging from a carrying handle to sliding doors, stud shooters, a rear hatch and more.
Release for LEGO Star Wars' Coruscant Guard Gunship is scheduled to be part of the September wave of sets, launching on September 1 via LEGO and select retailers at a price of $140 USD.
Enjoy an official look at the set above and for more of the latest toy news, Medicom Toy has connected with acoustic engineering company RINARO ISODYNAMICS to present the BE@RBRICK Portable Bluetooth Speaker.