NIGO Reiterates His Contemporary Vision for KENZO With the Help of VERDY for SS24
NIGO and VERDY give Hypebeast an exclusive interview on their collaborative process.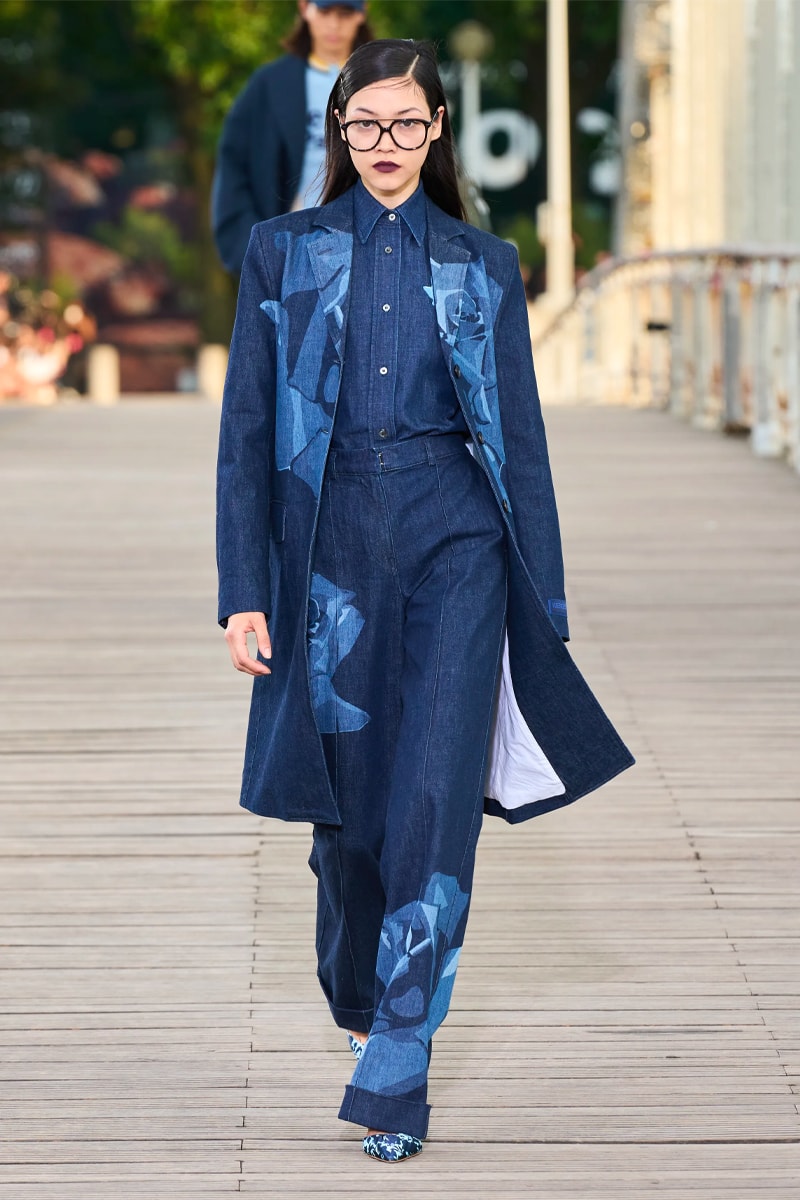 1 of 61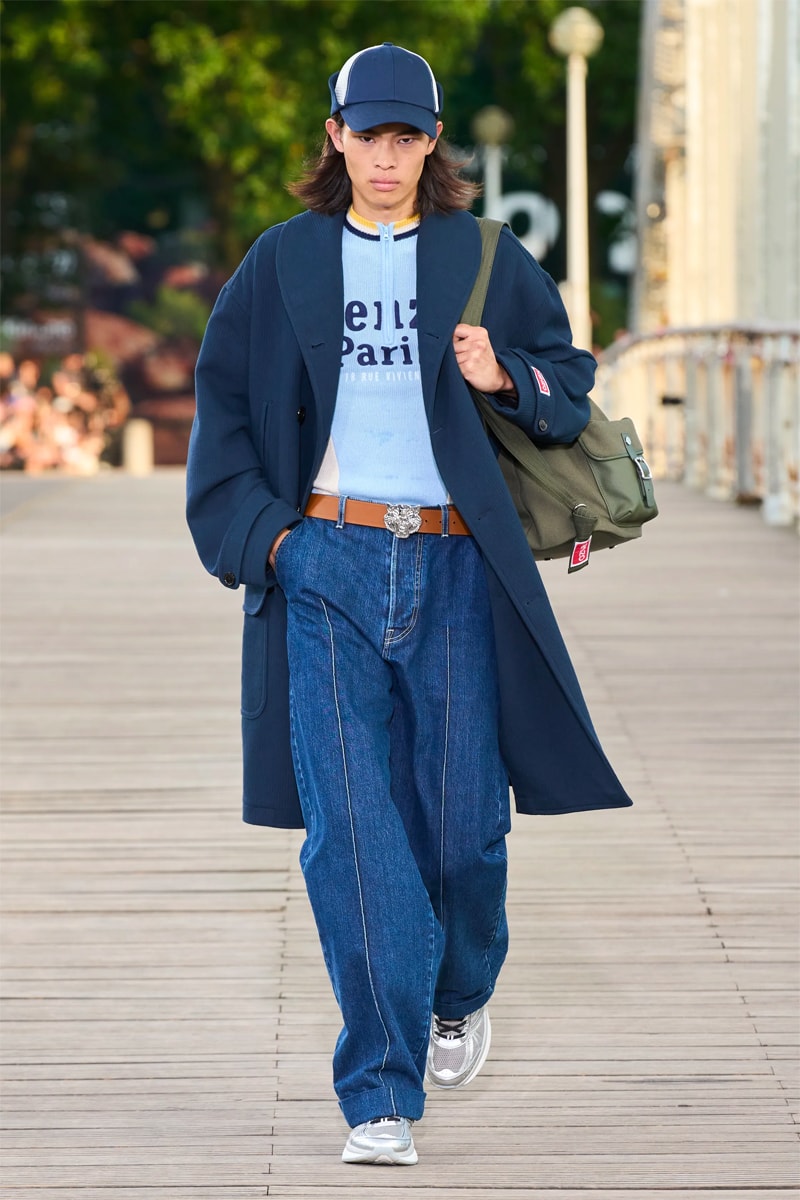 2 of 61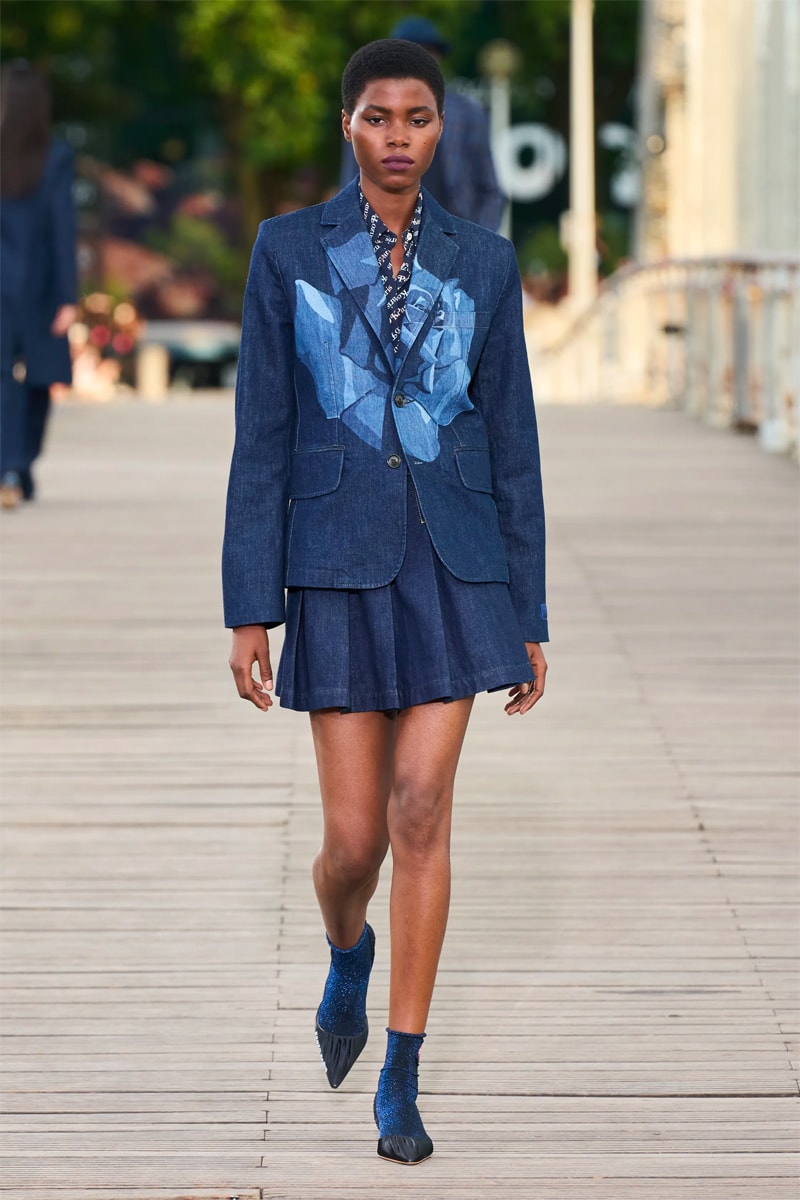 3 of 61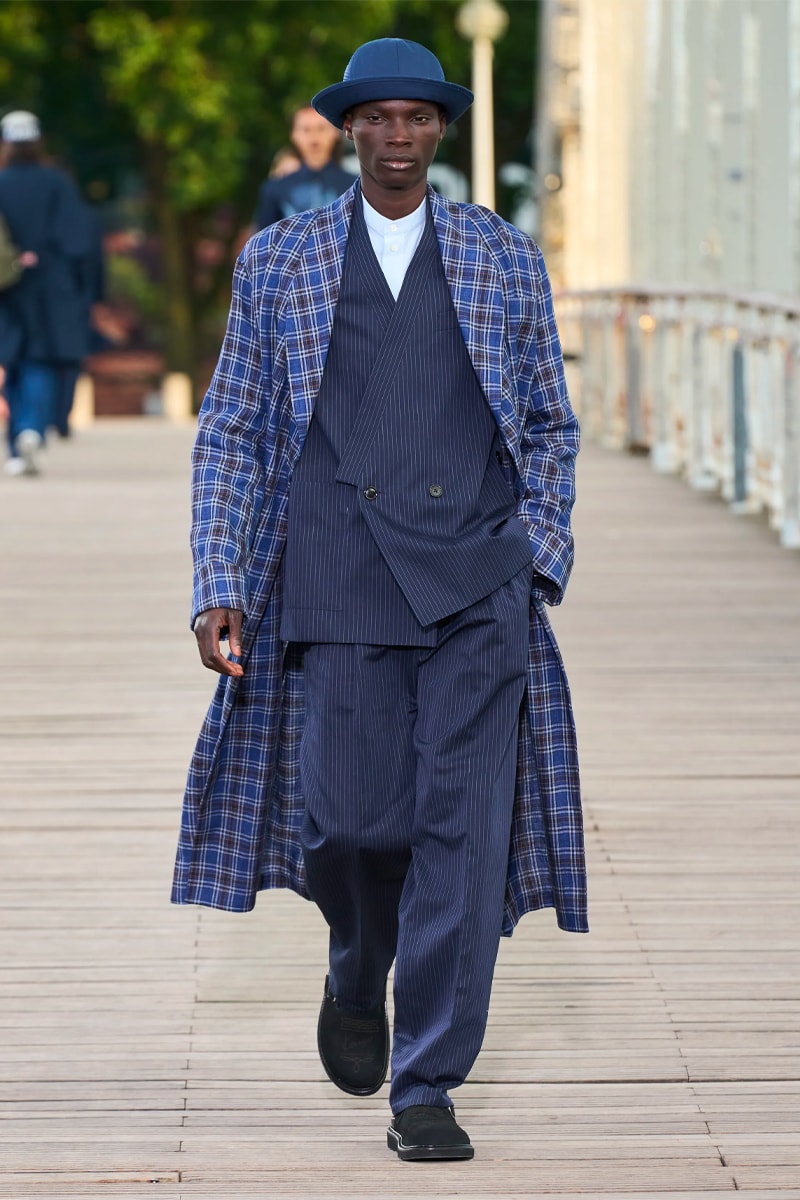 4 of 61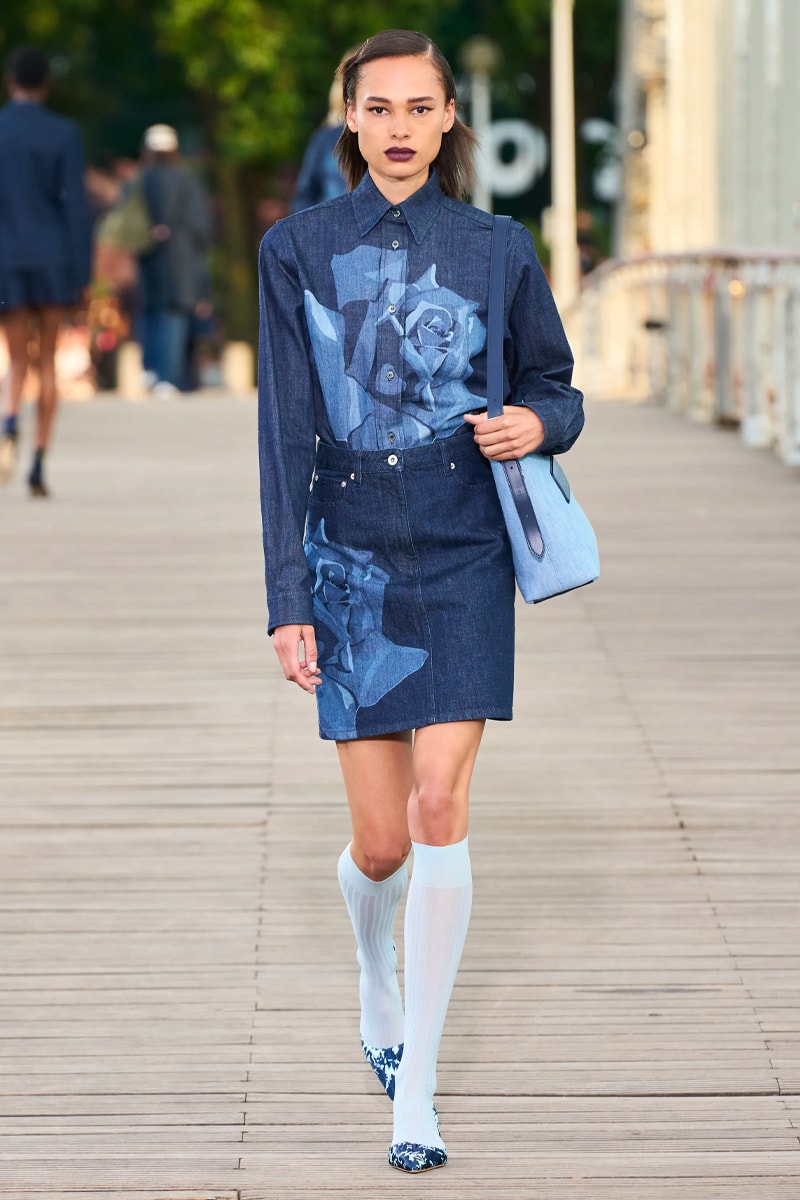 5 of 61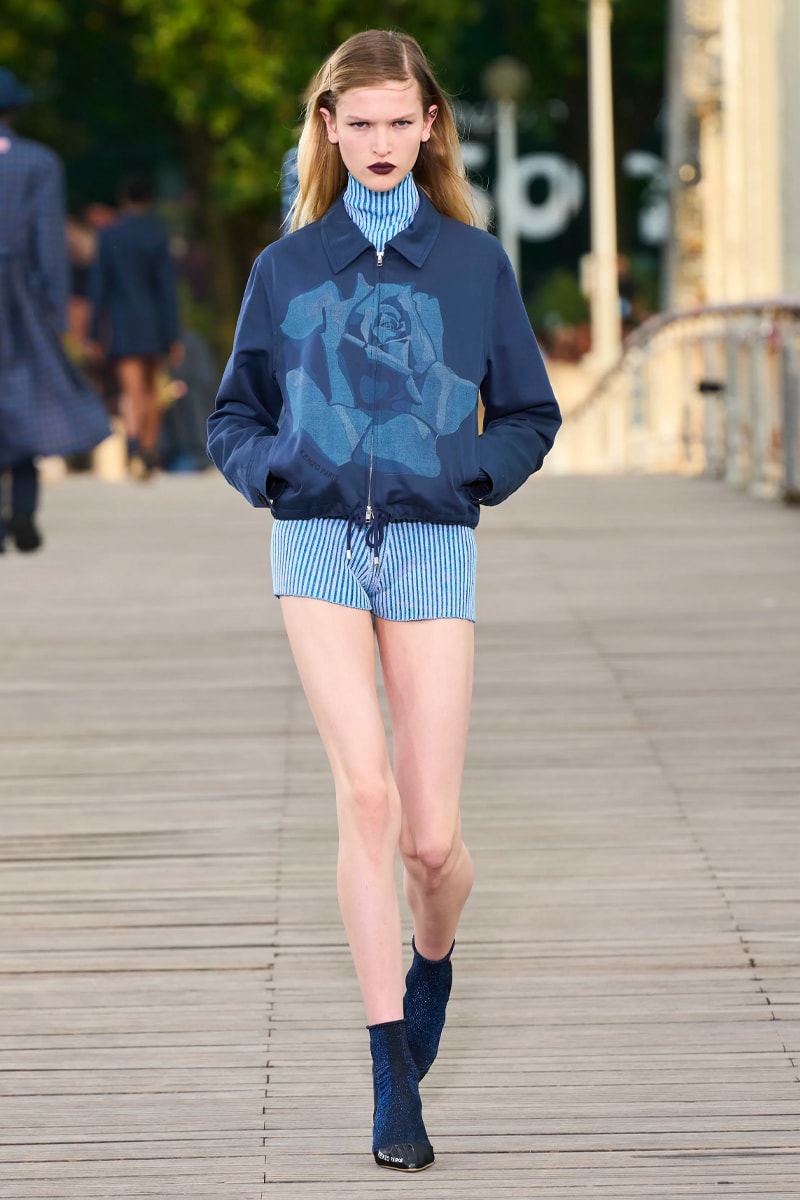 6 of 61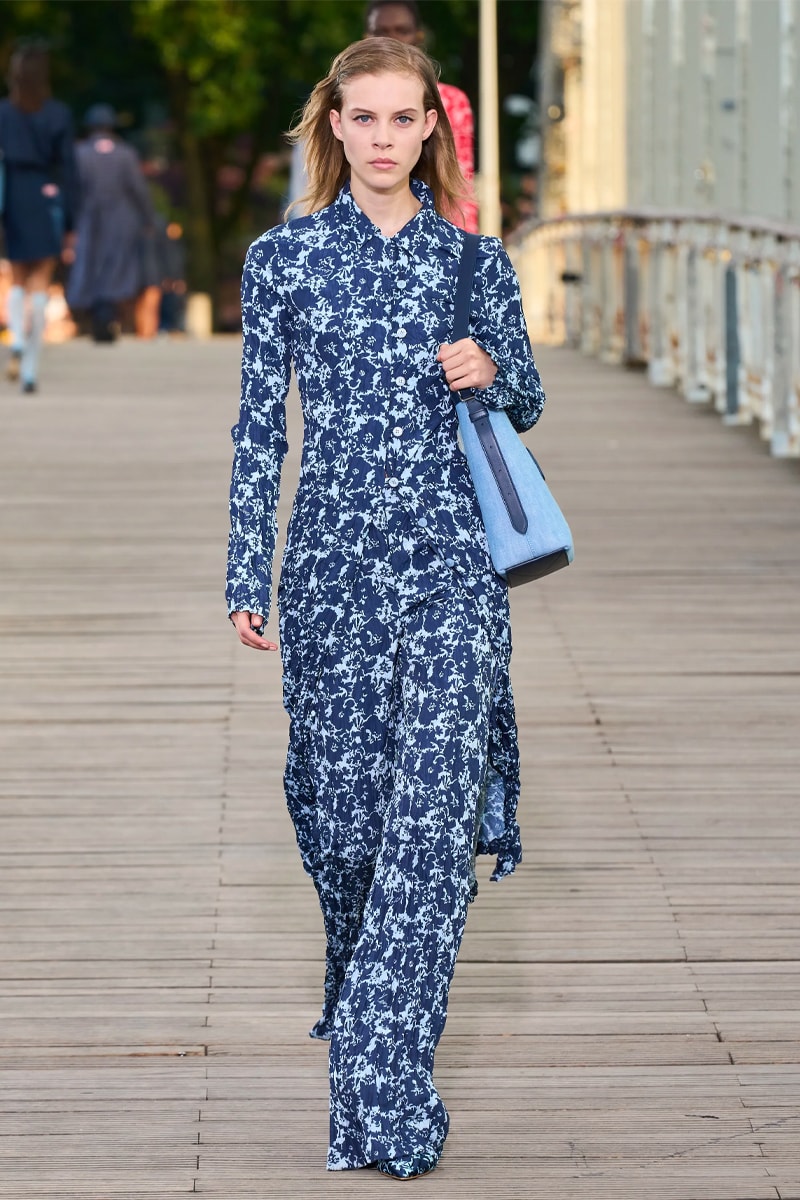 7 of 61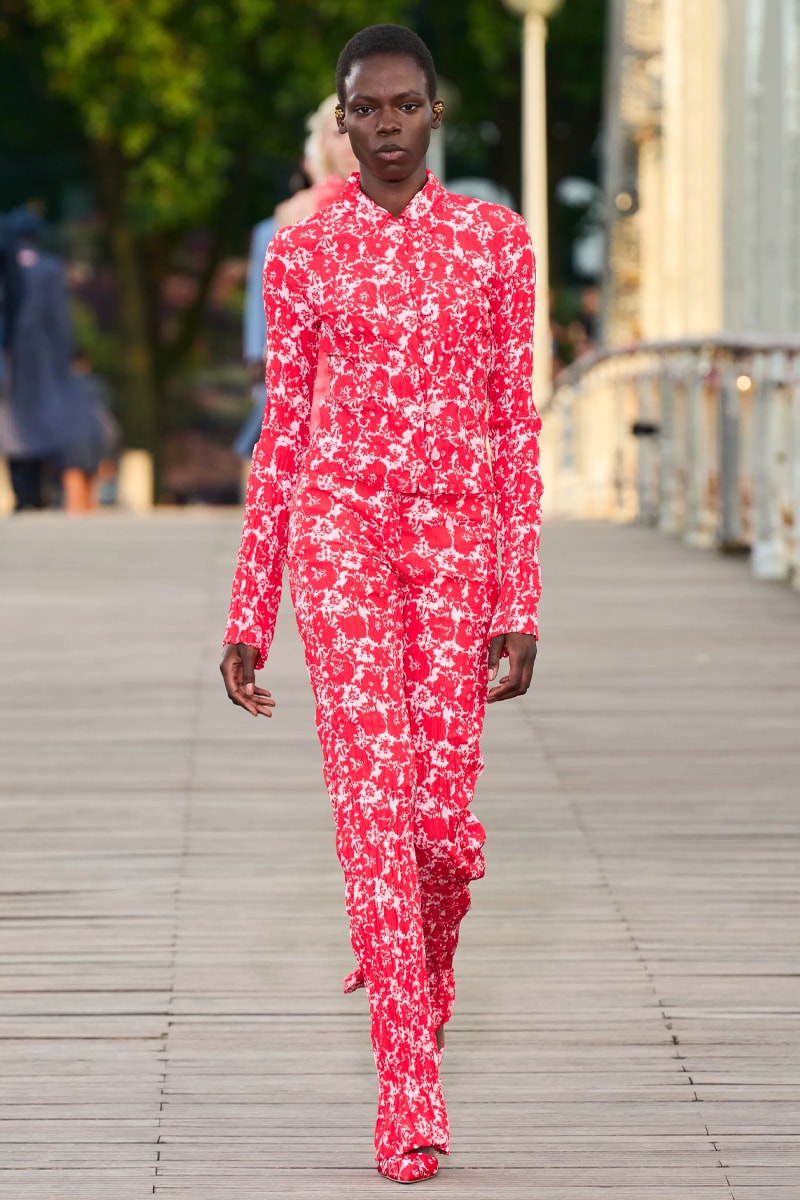 8 of 61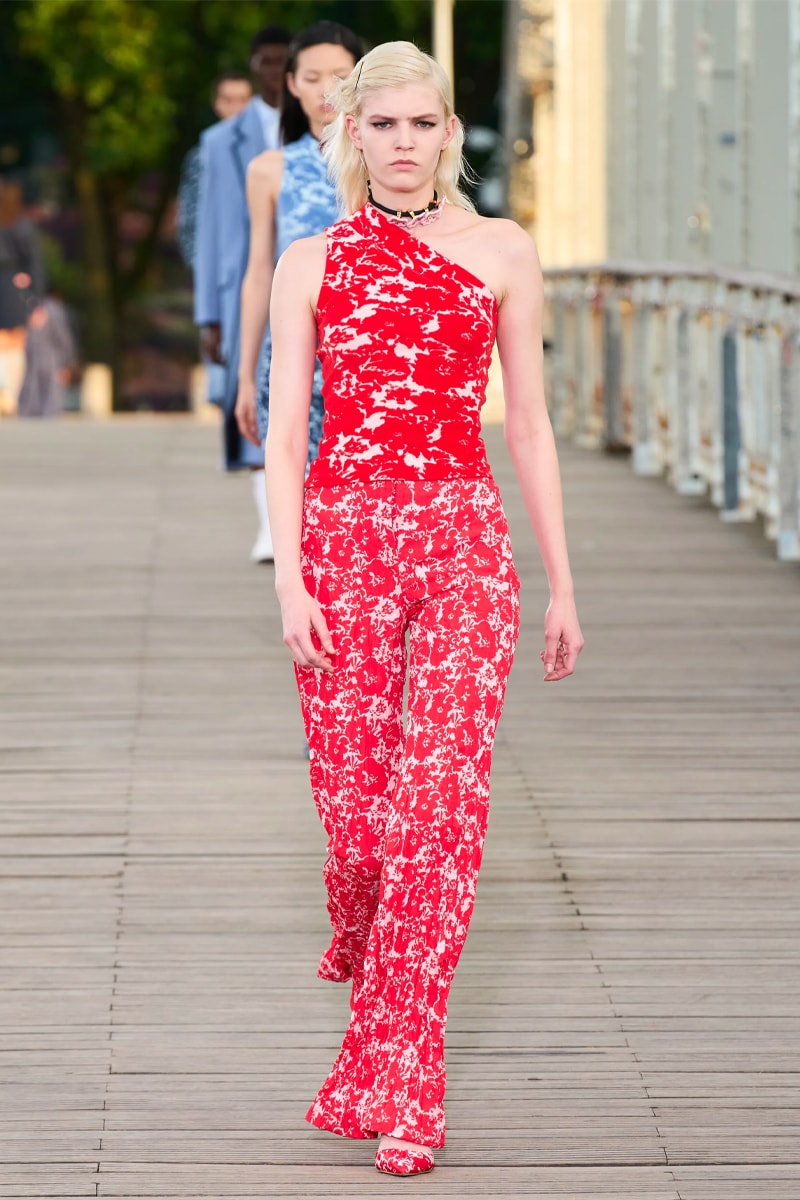 9 of 61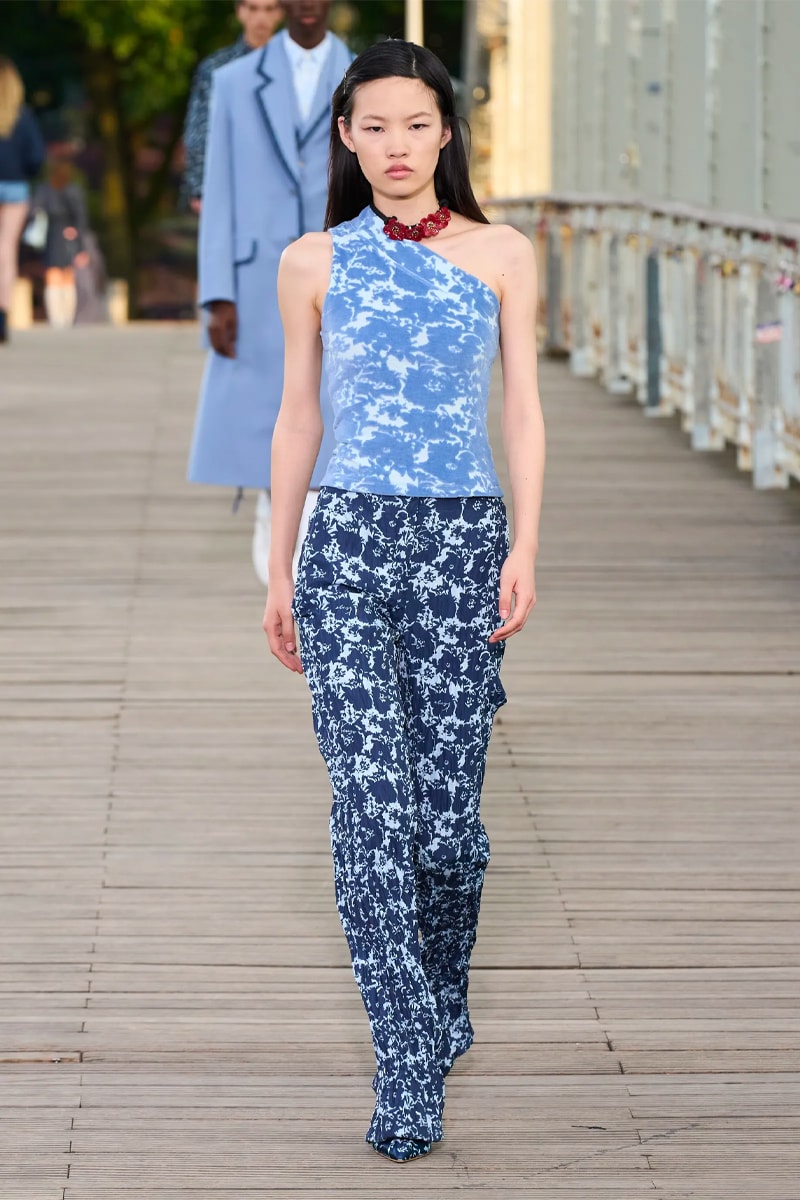 10 of 61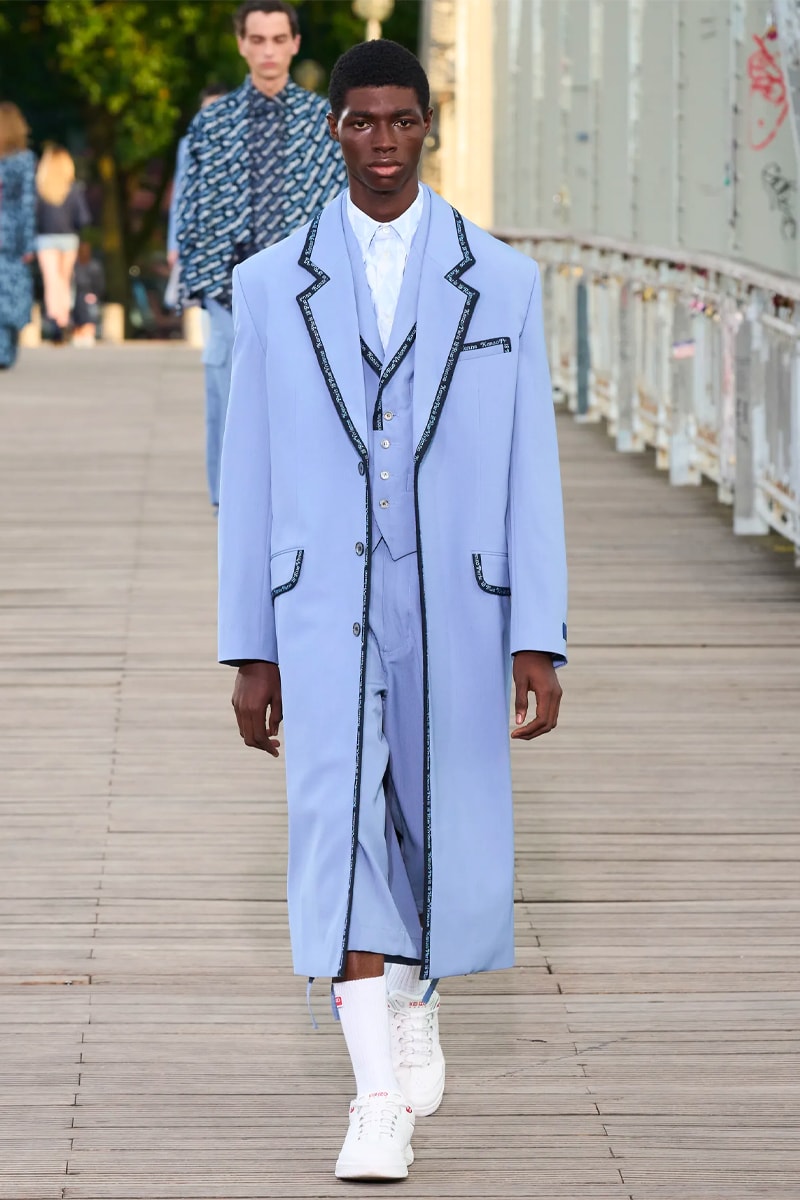 11 of 61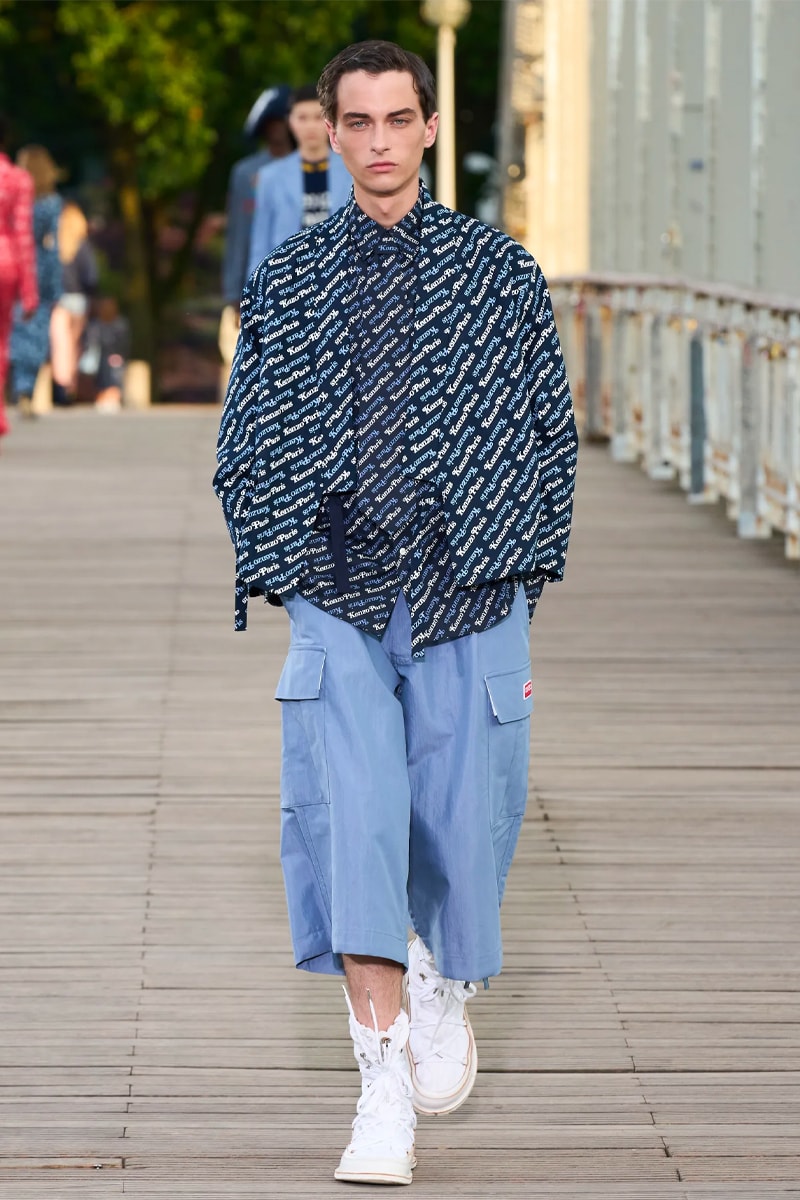 12 of 61
13 of 61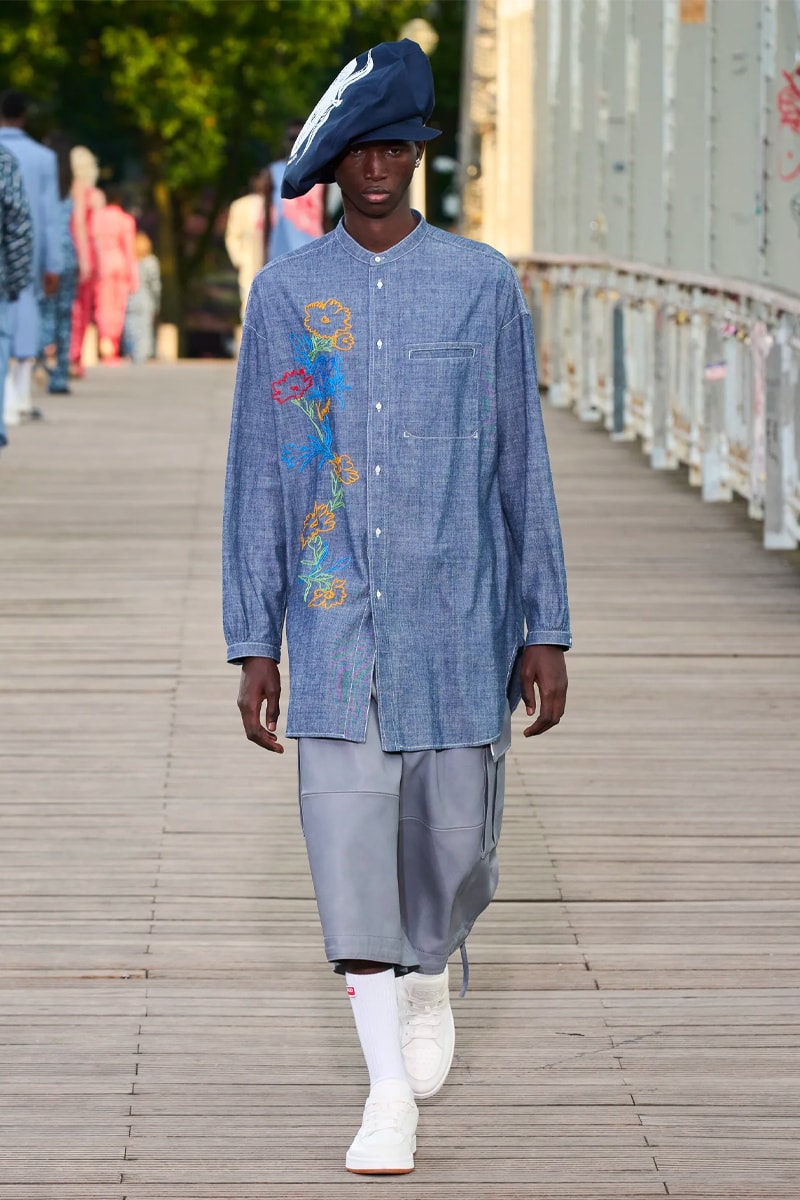 14 of 61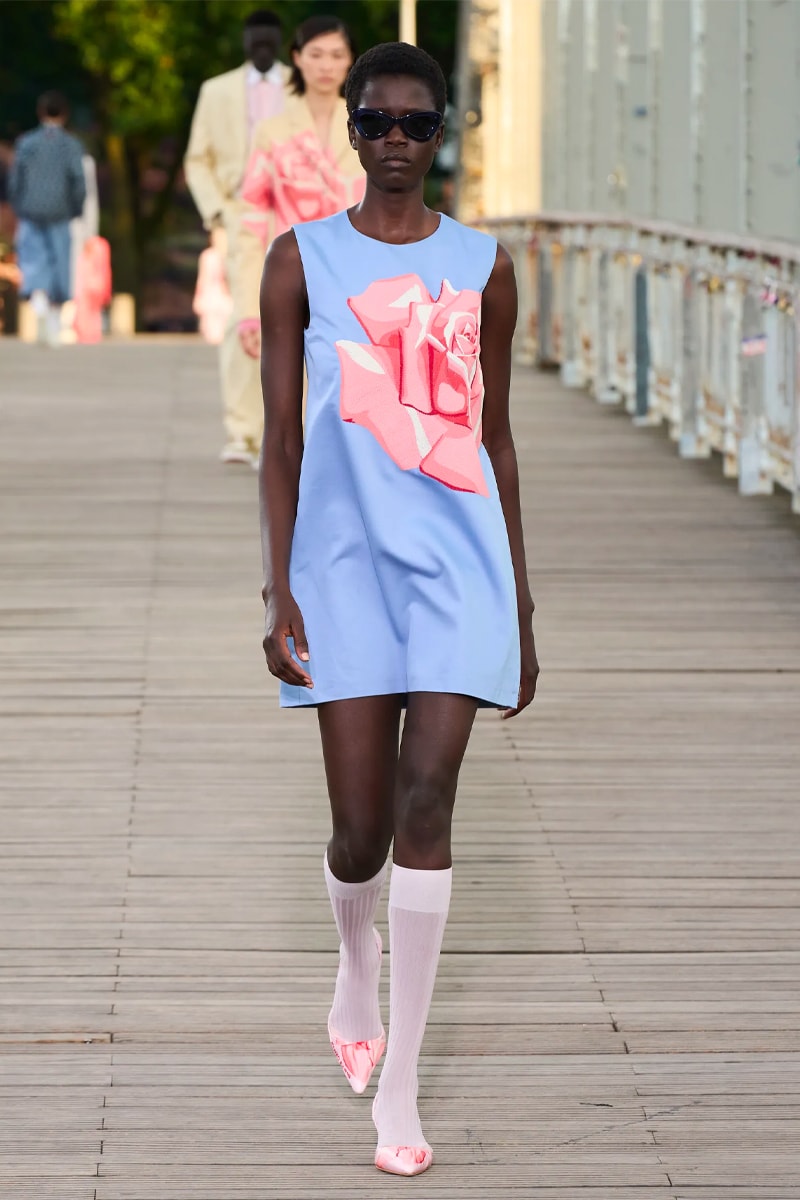 15 of 61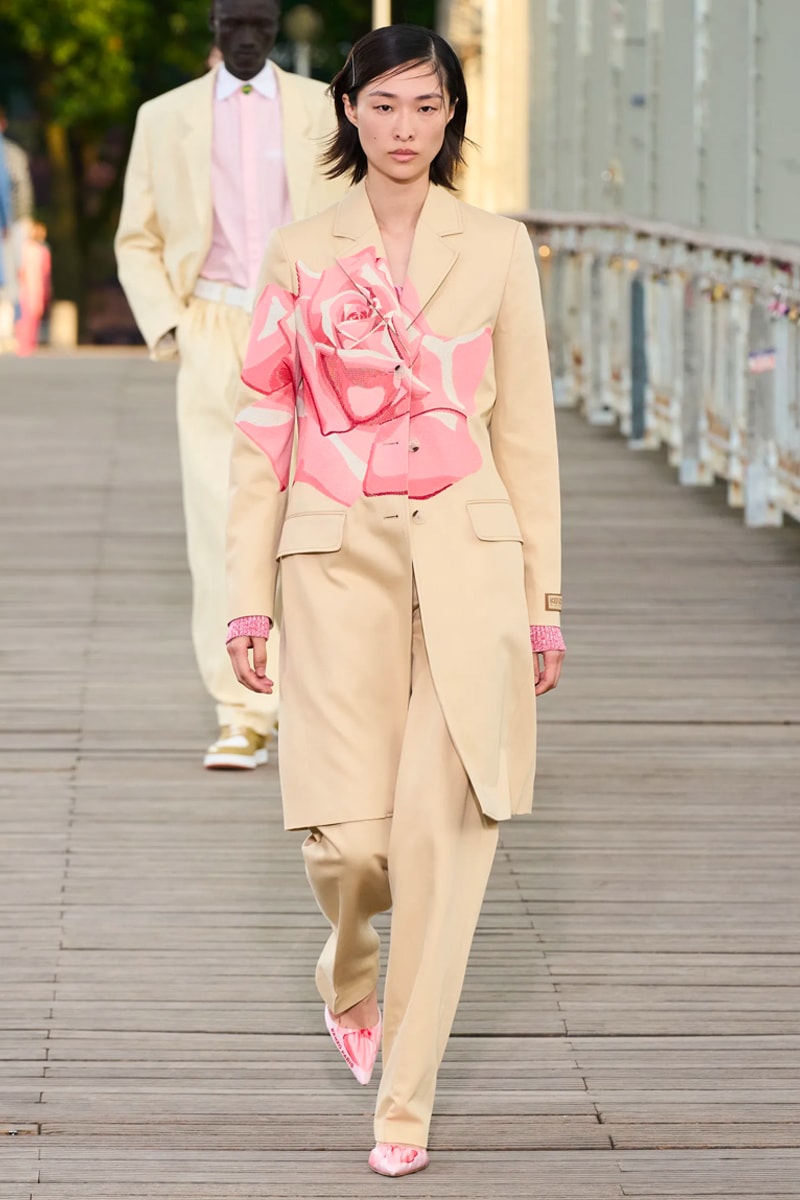 16 of 61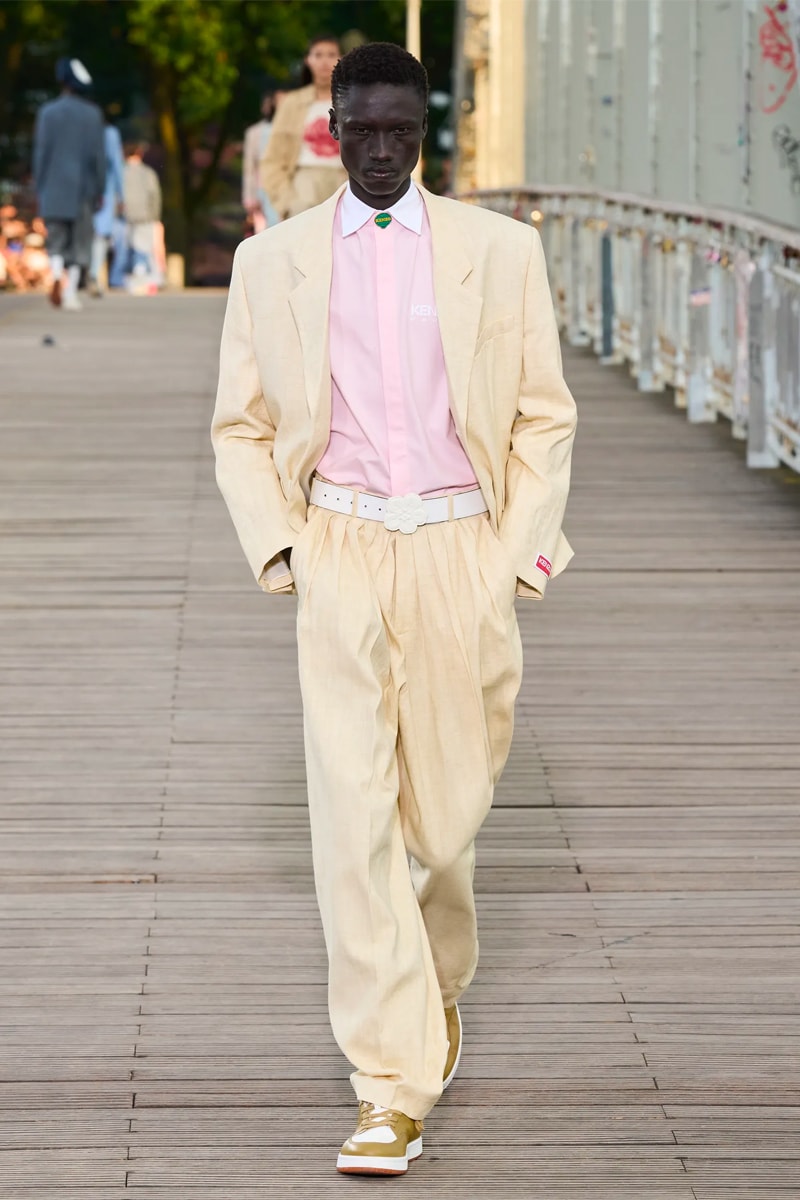 17 of 61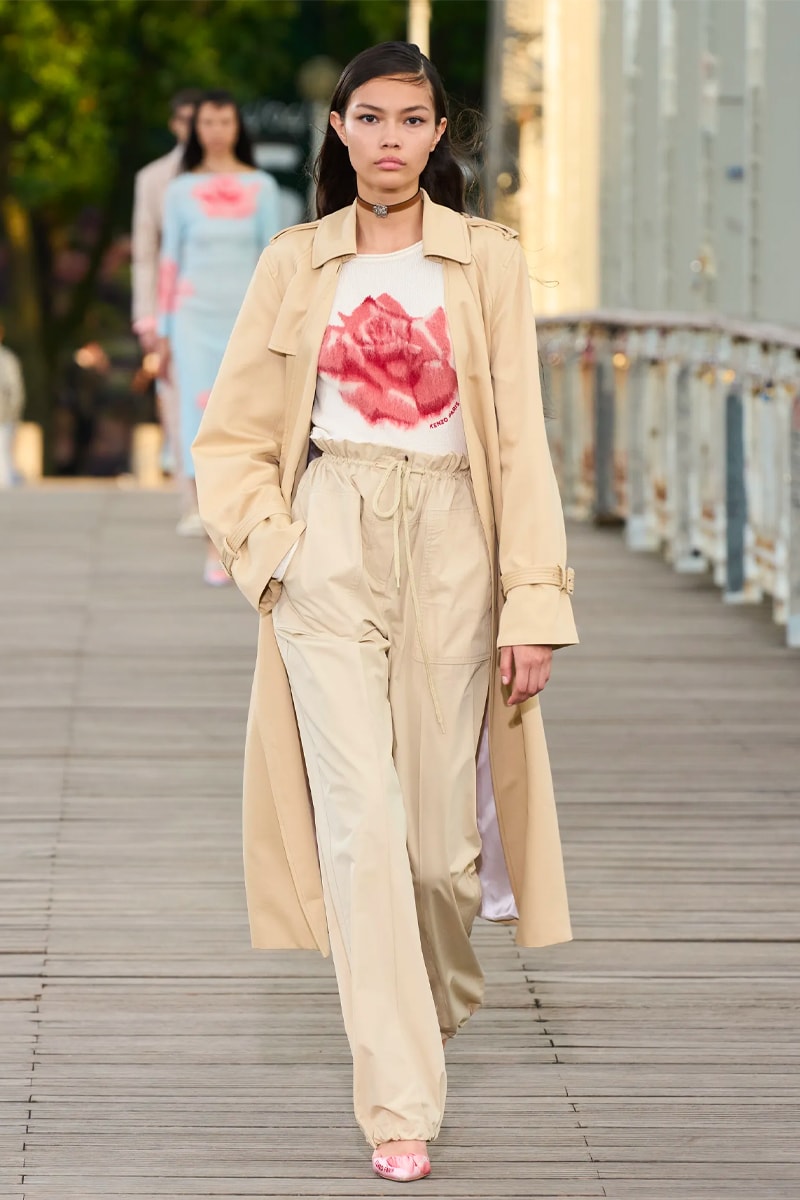 18 of 61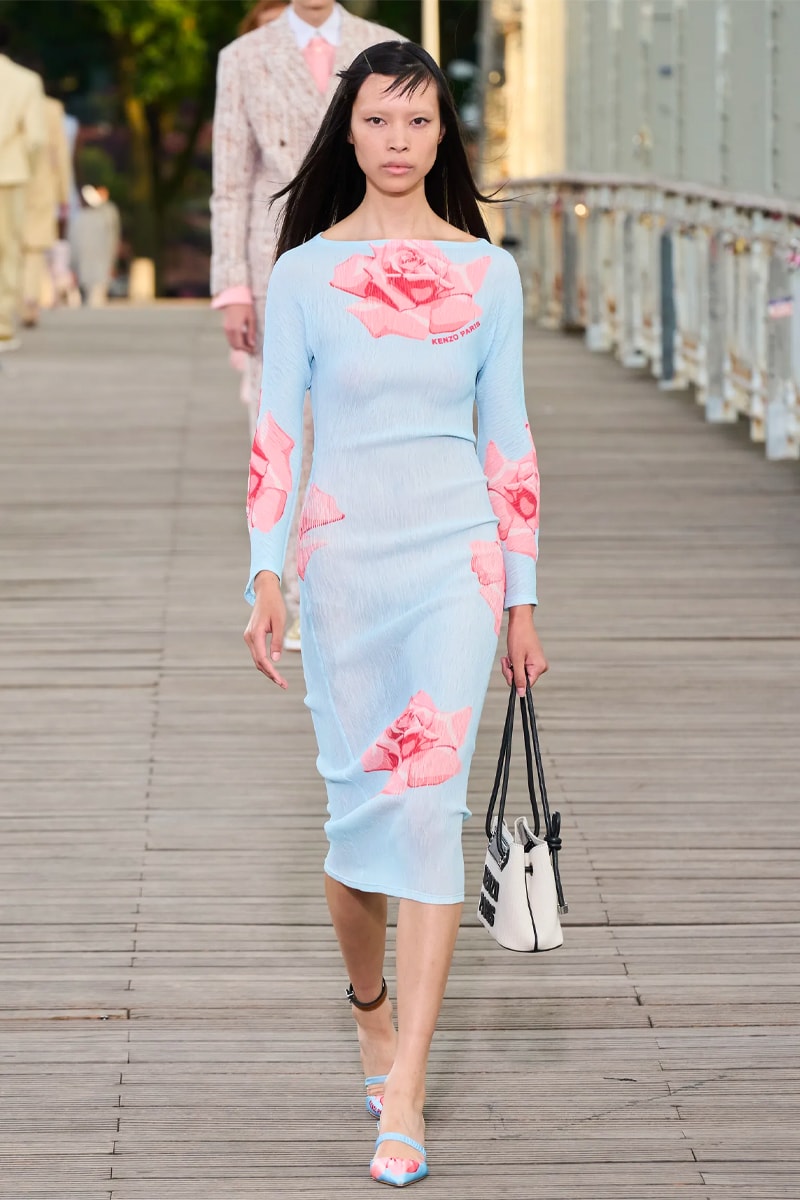 19 of 61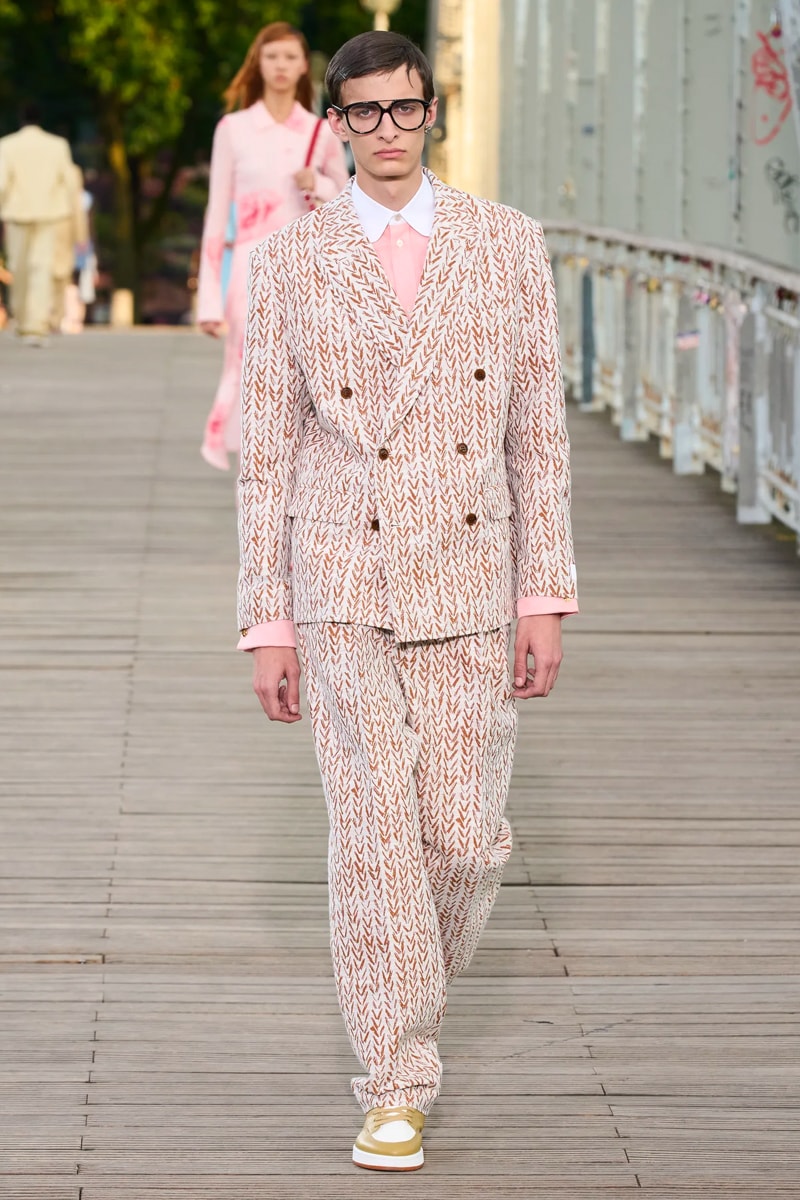 20 of 61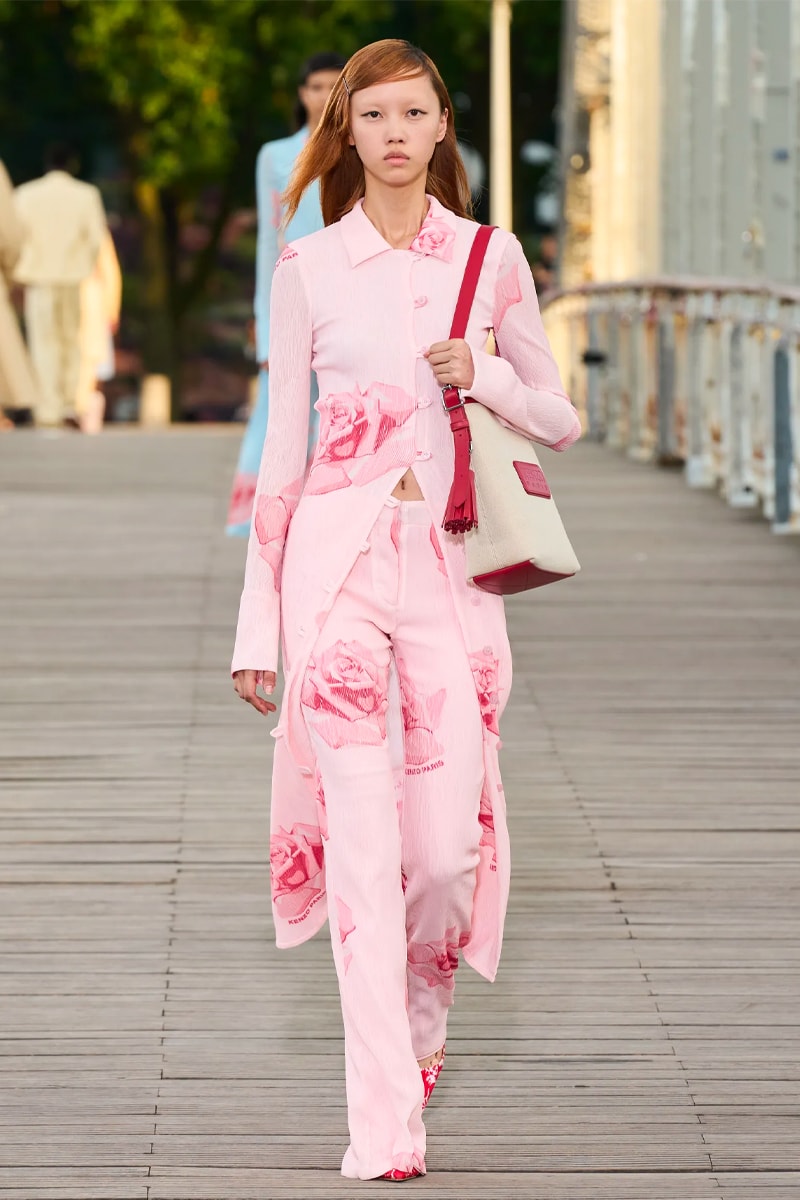 21 of 61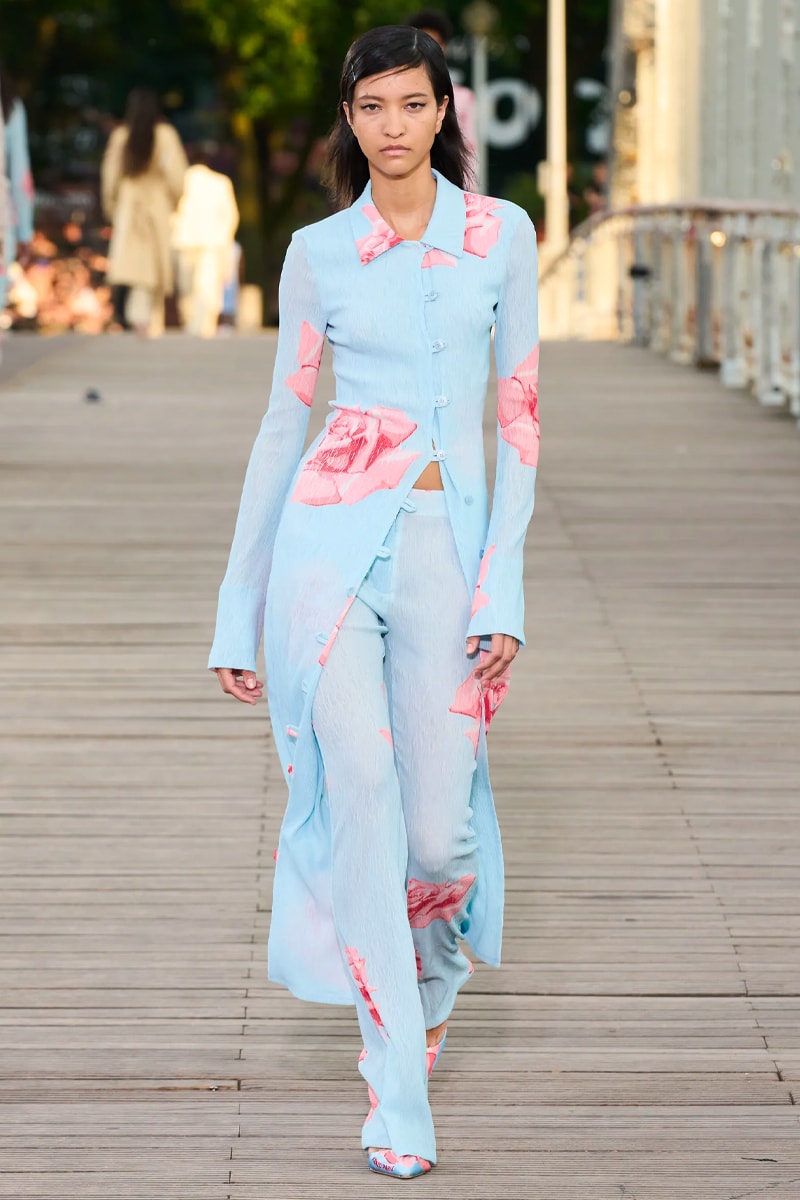 22 of 61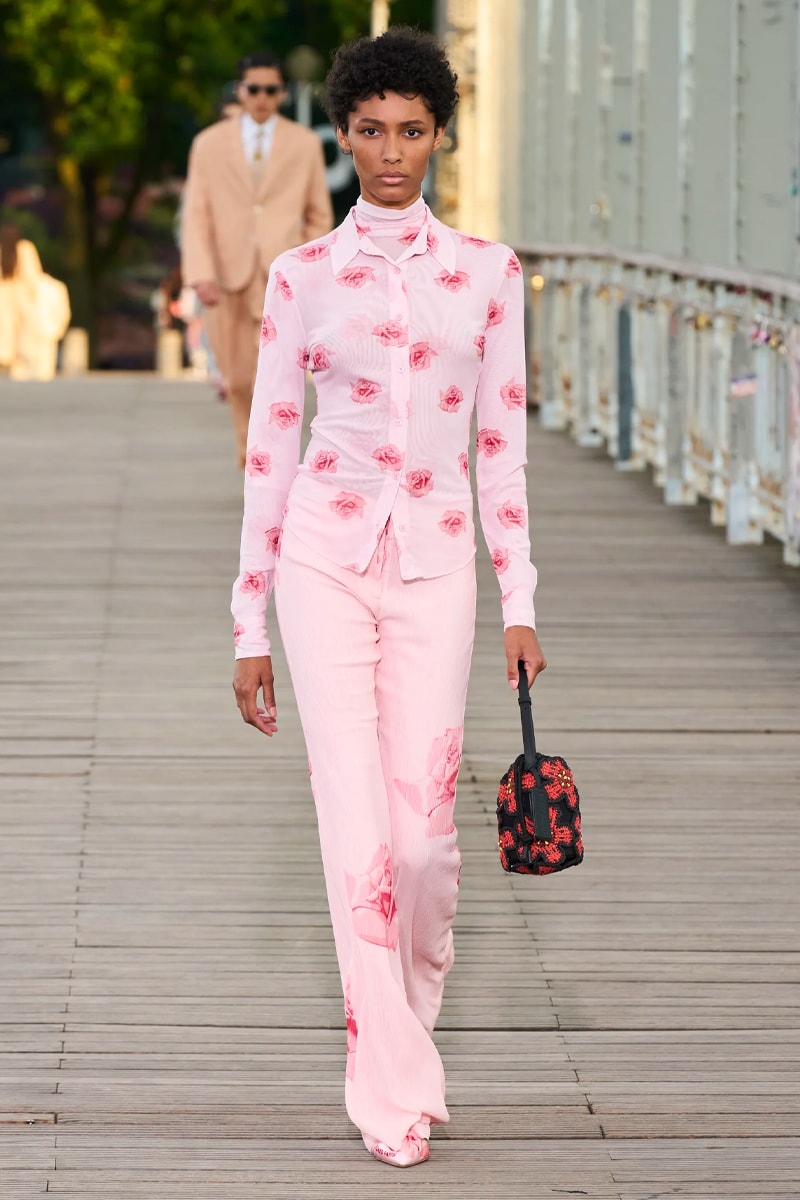 23 of 61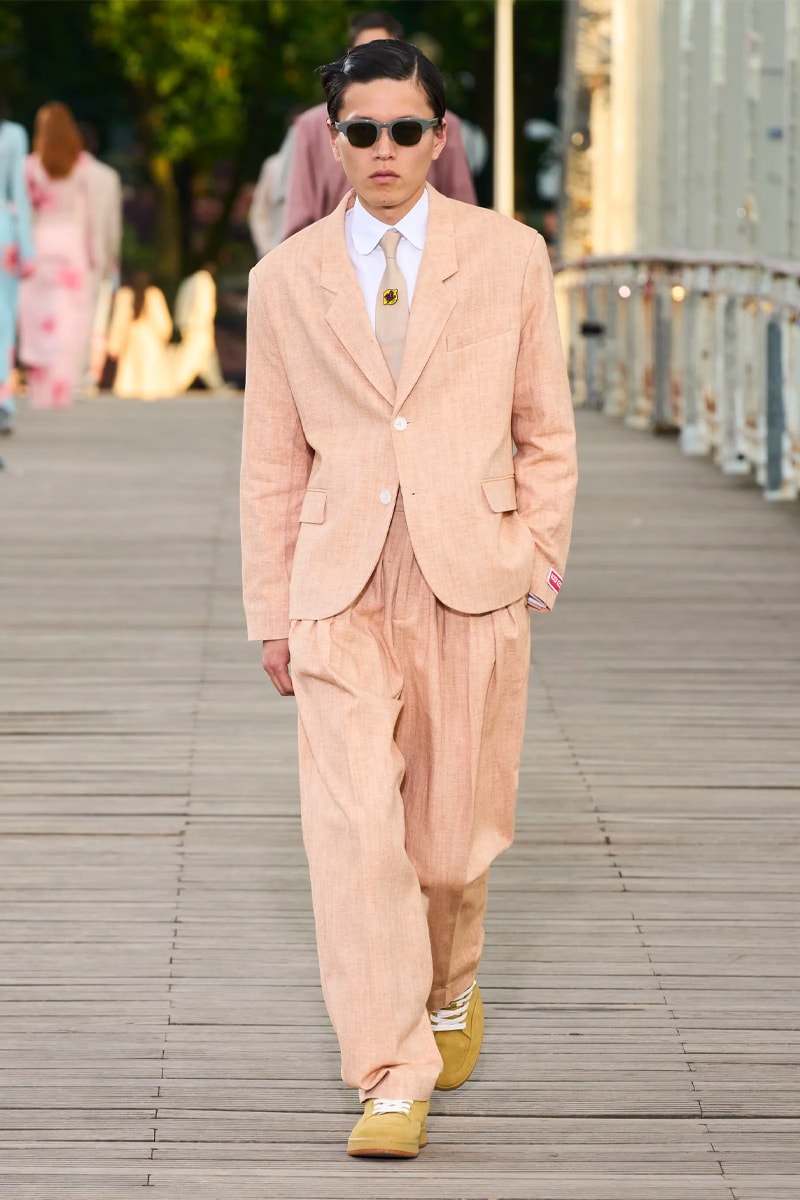 24 of 61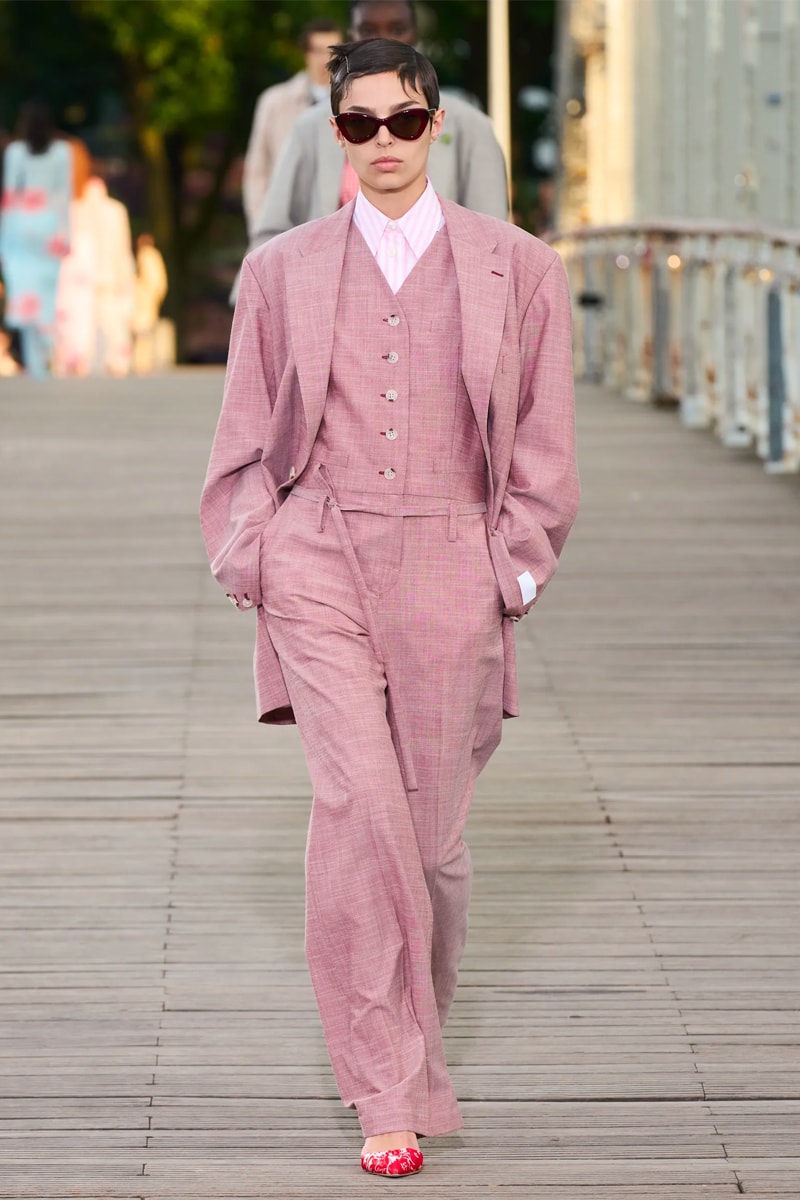 25 of 61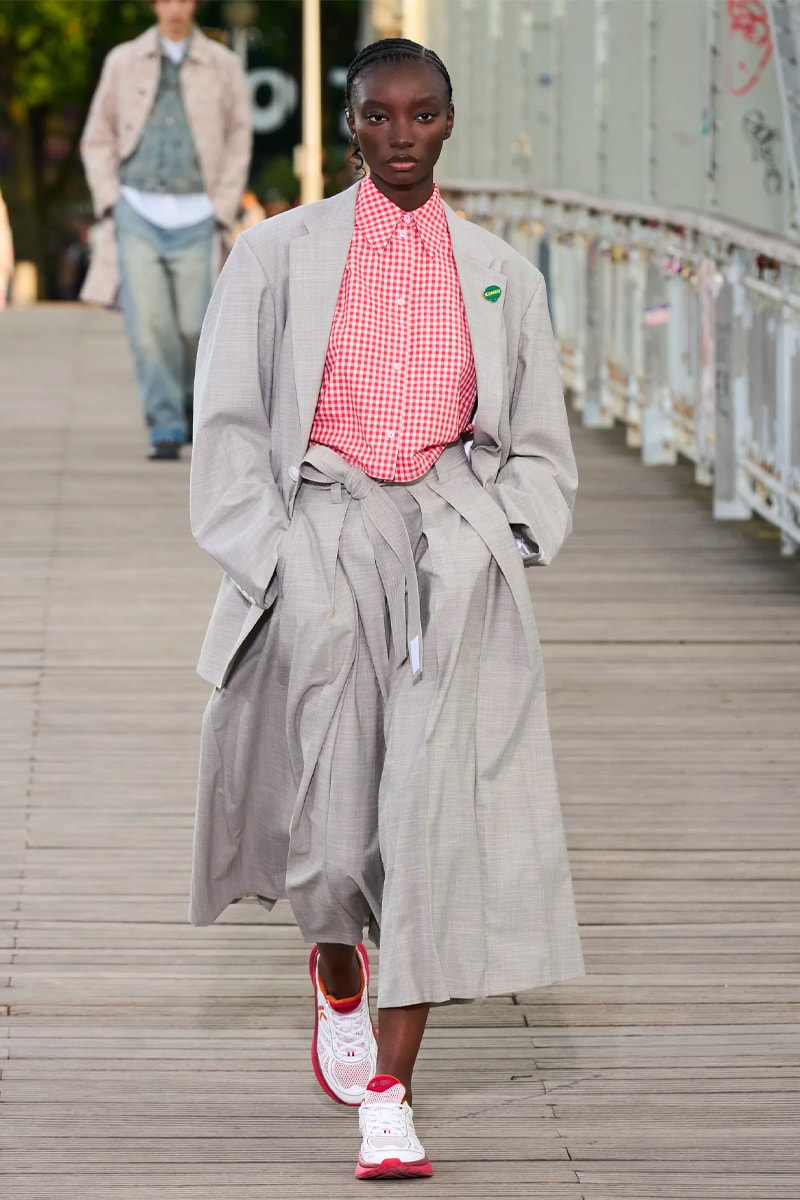 26 of 61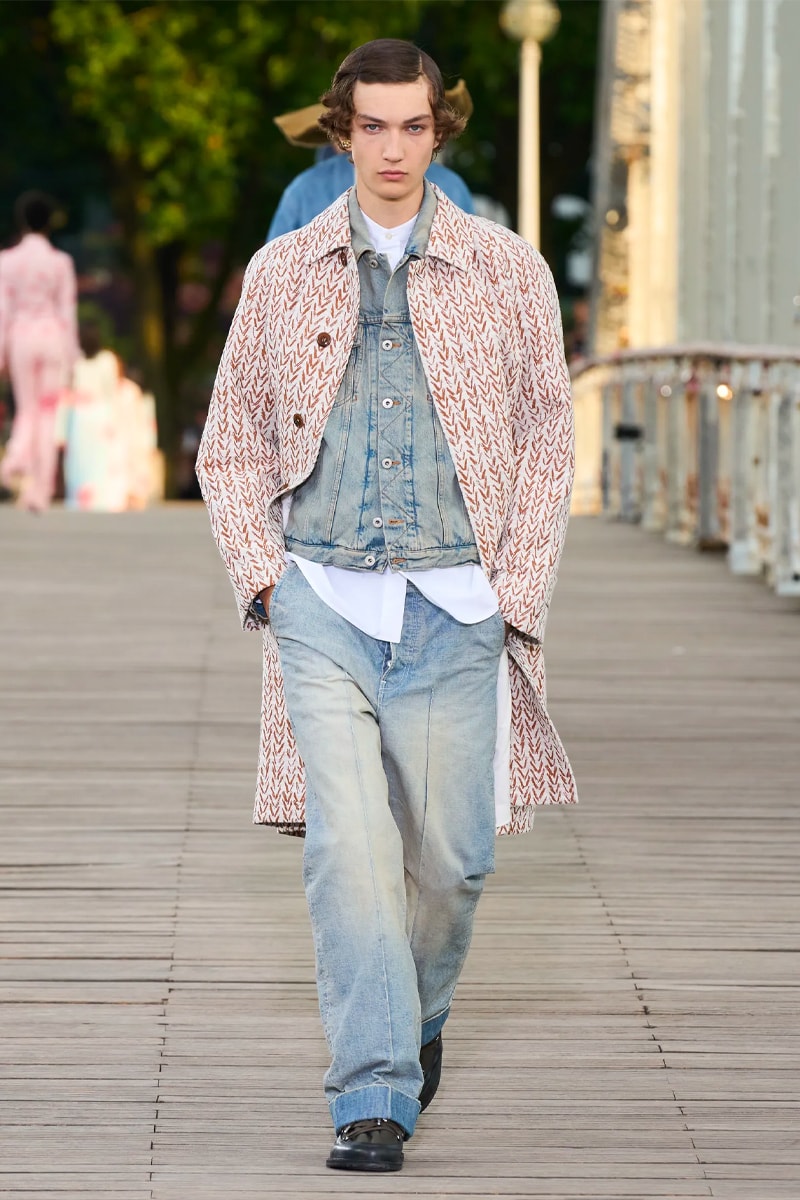 27 of 61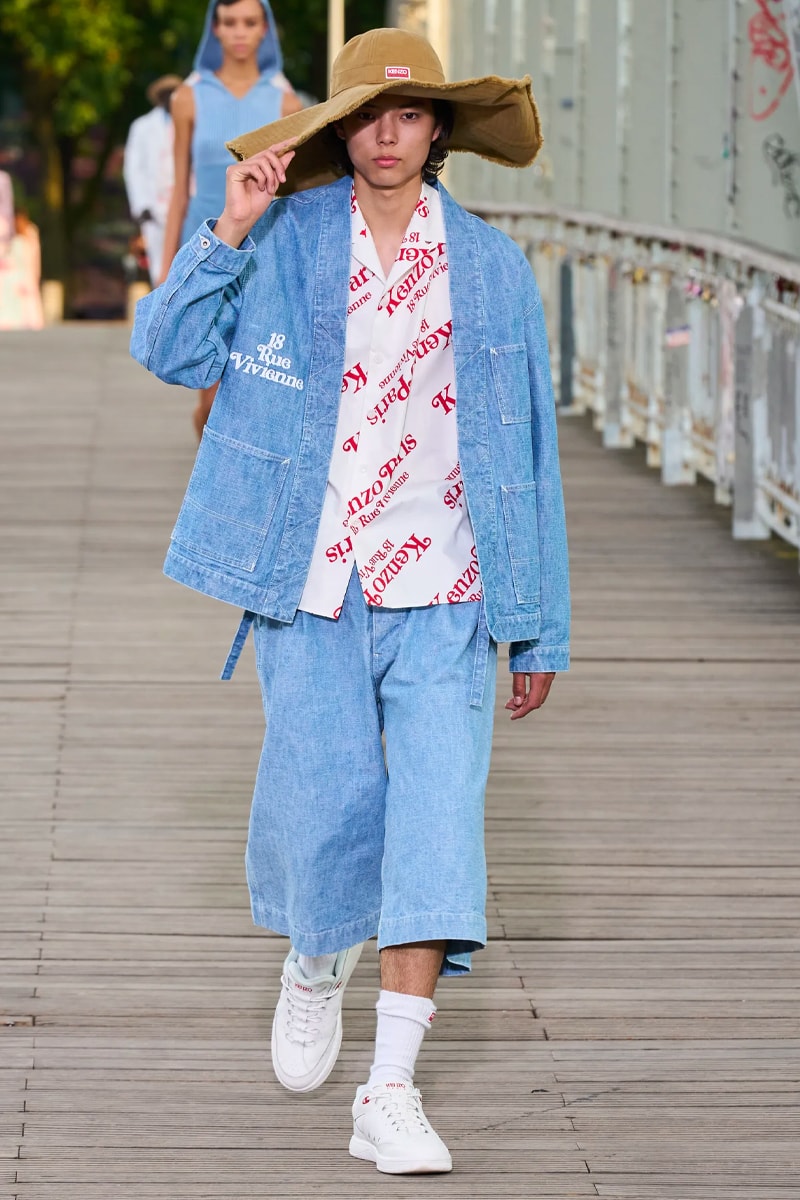 28 of 61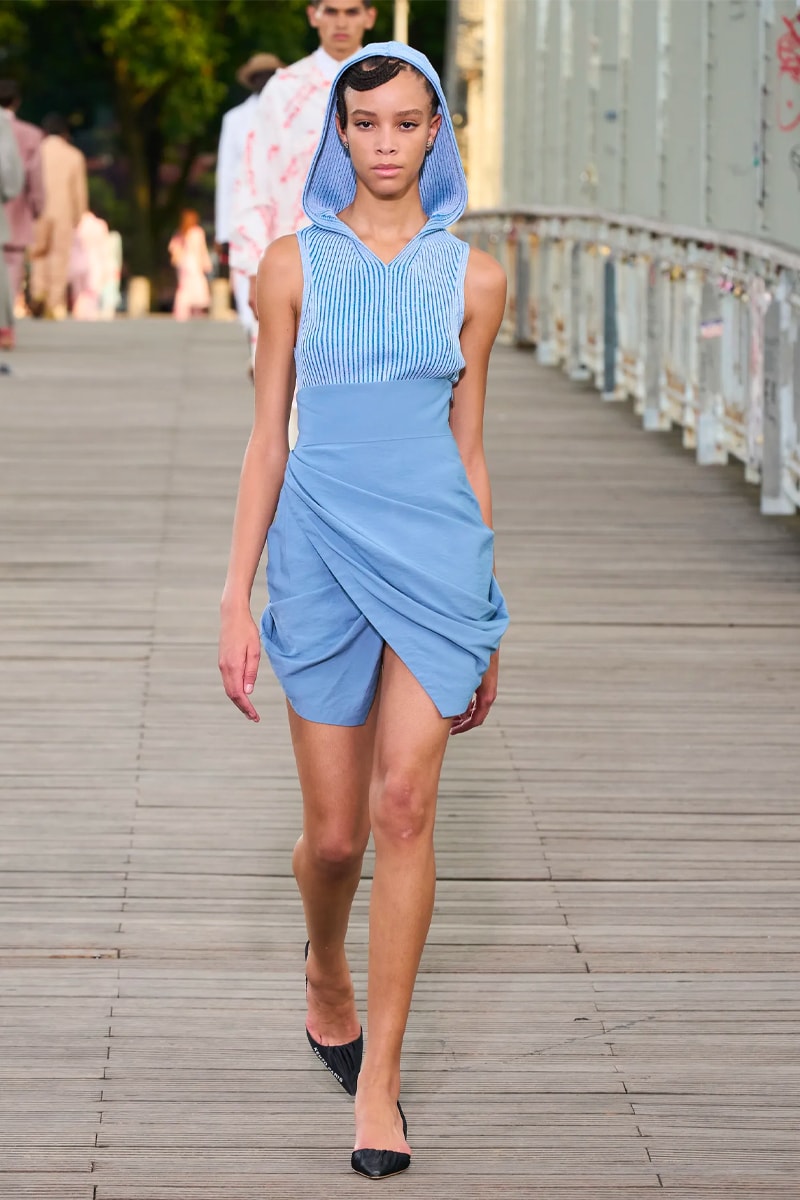 29 of 61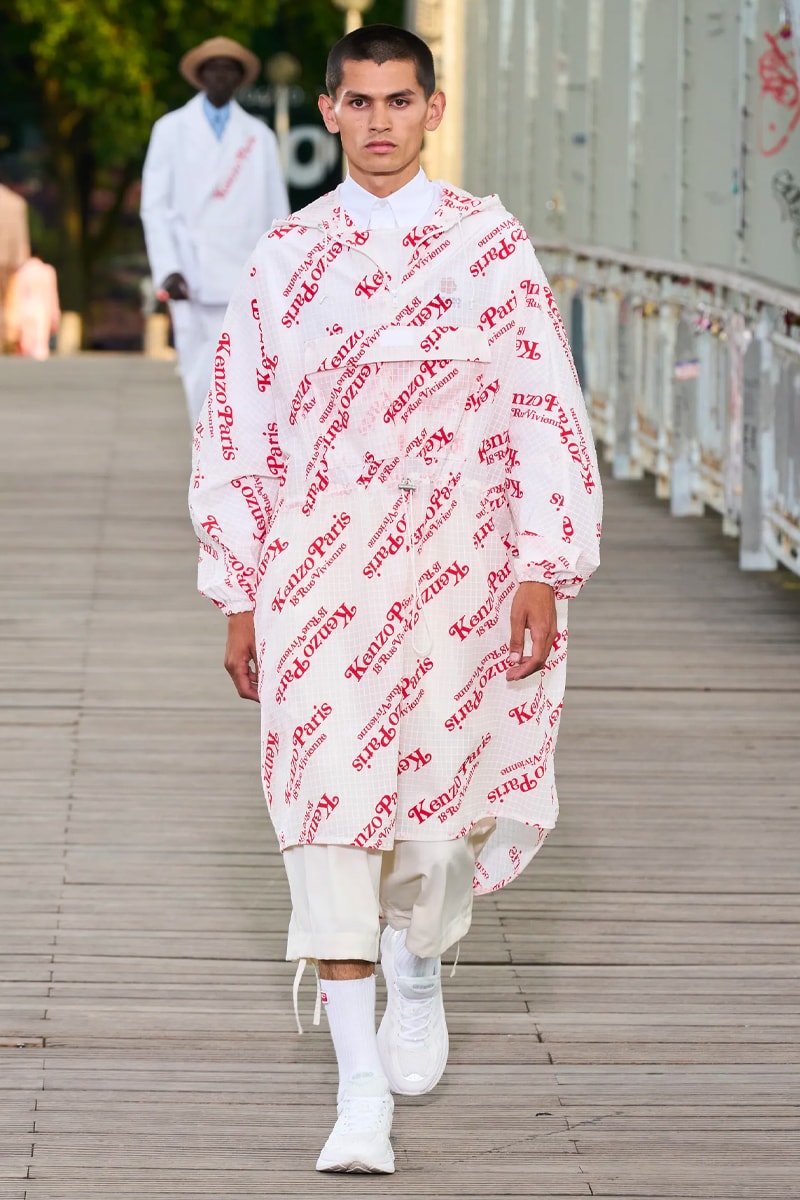 30 of 61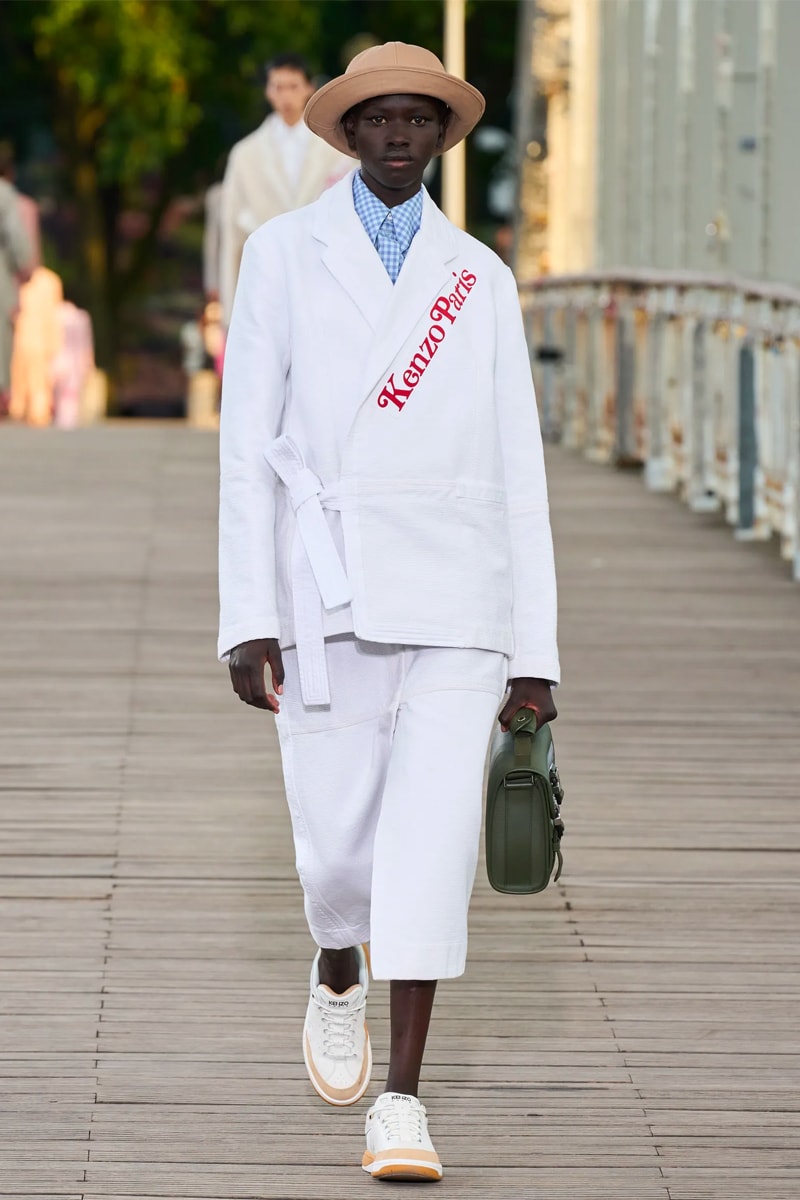 31 of 61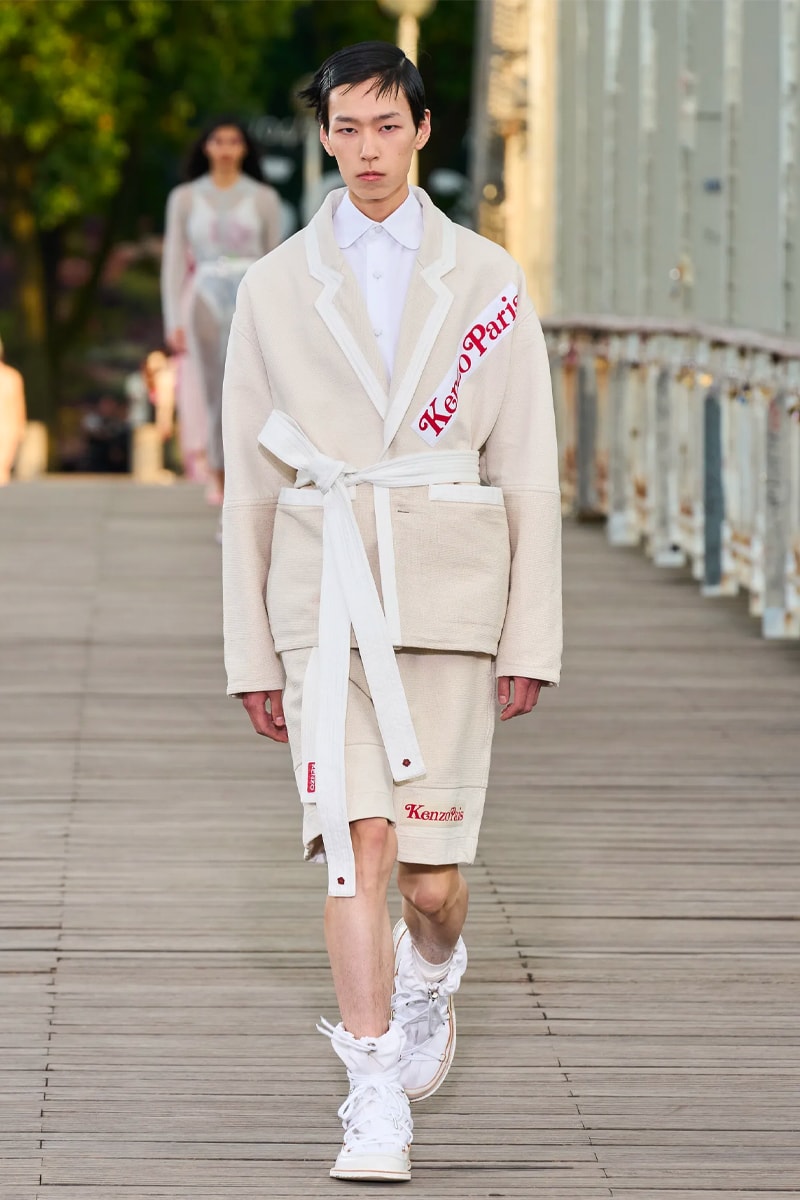 32 of 61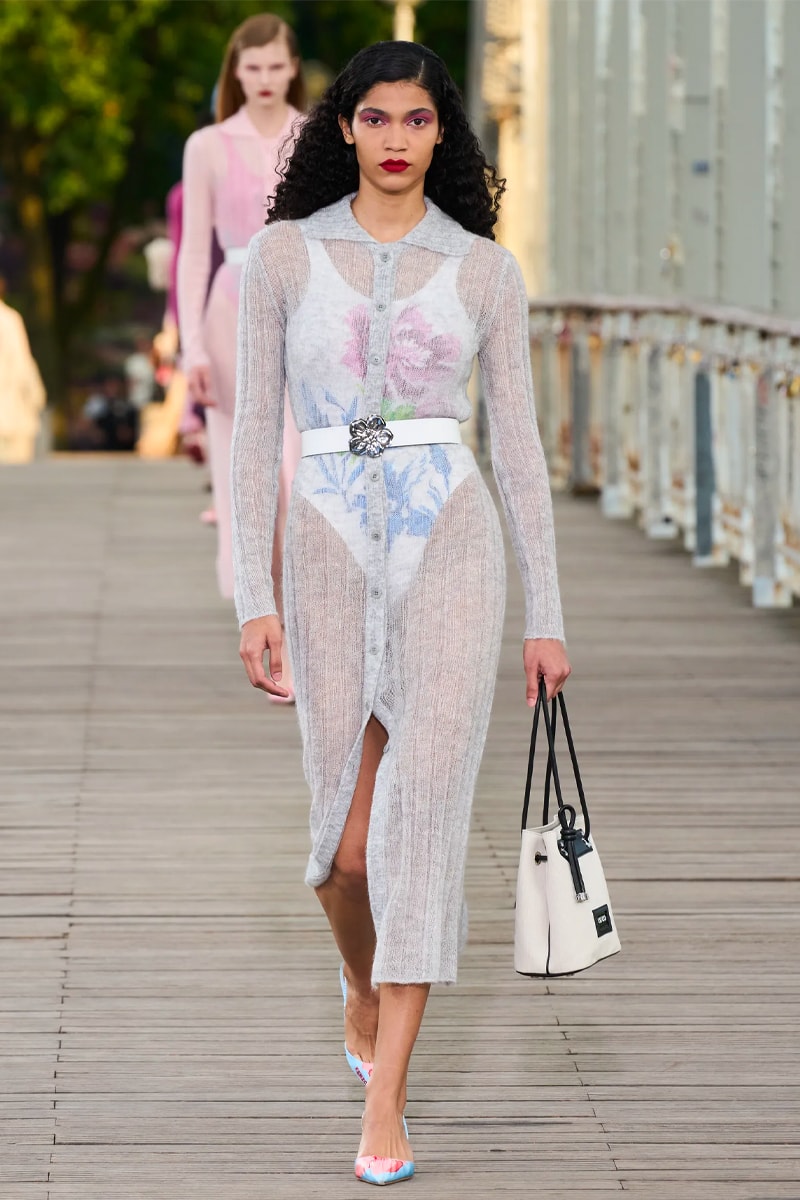 33 of 61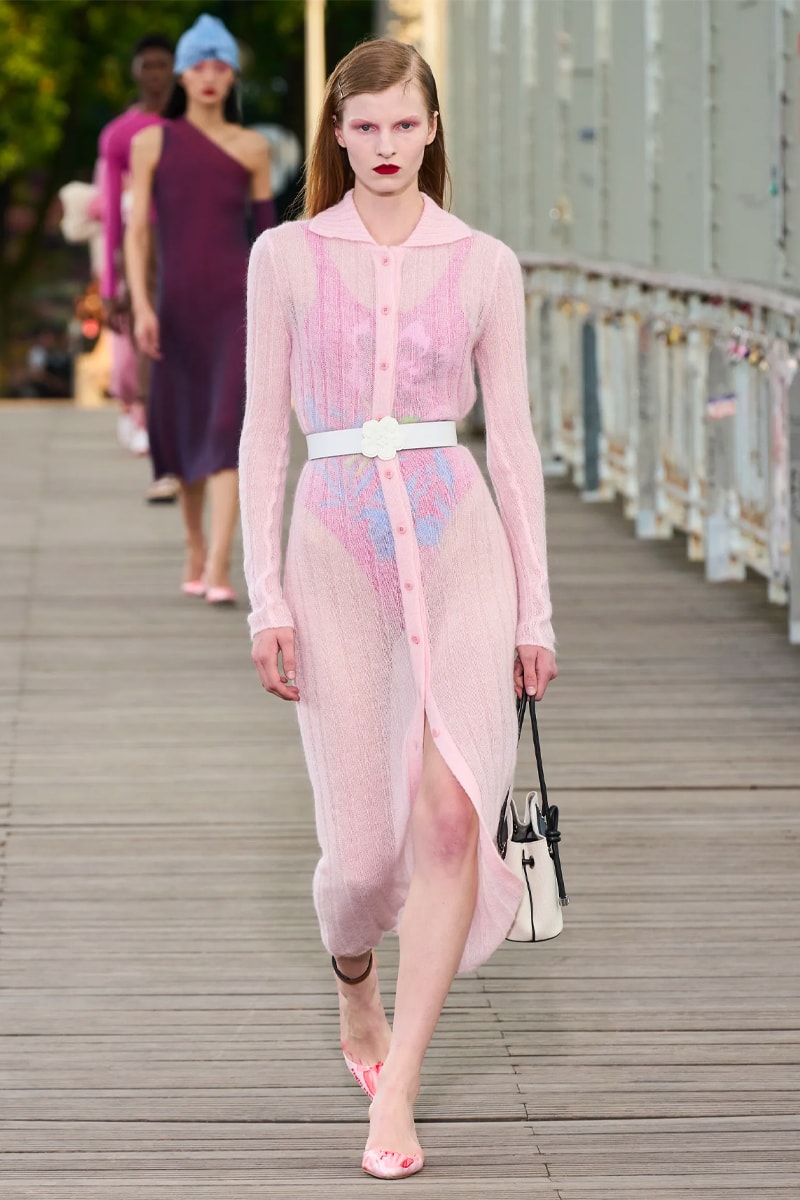 34 of 61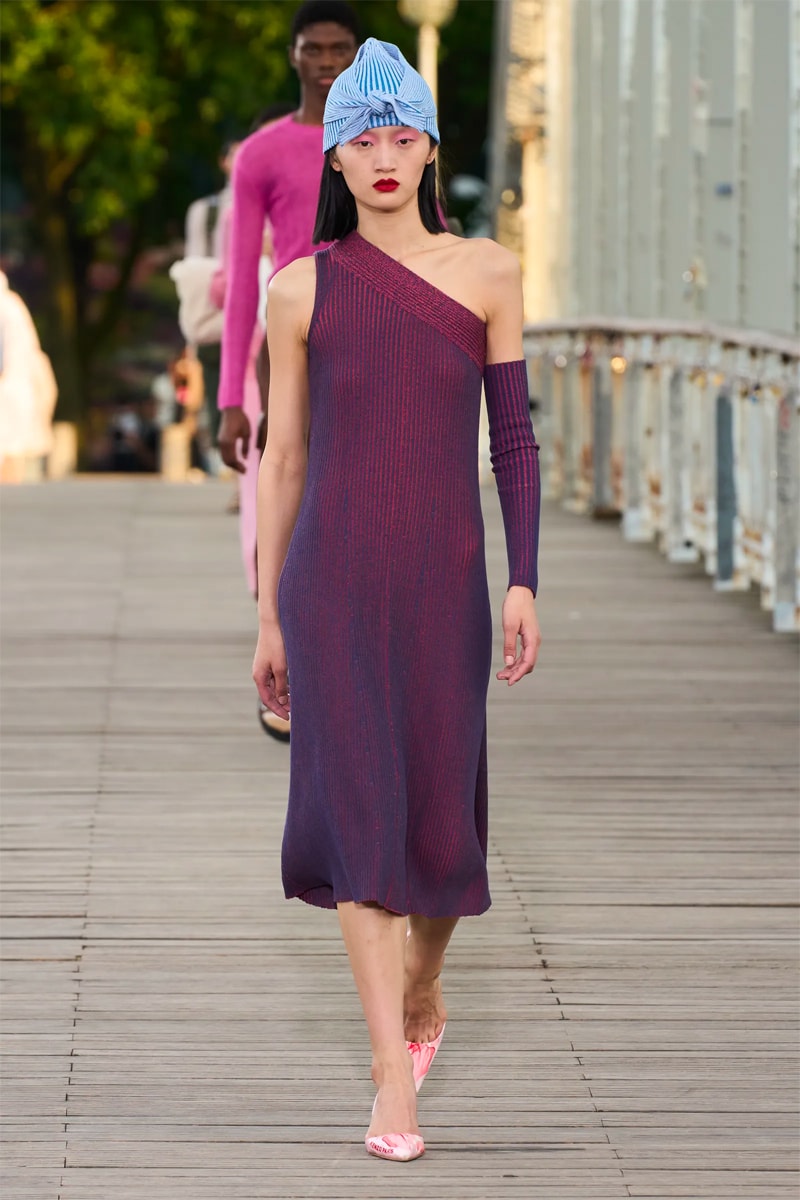 35 of 61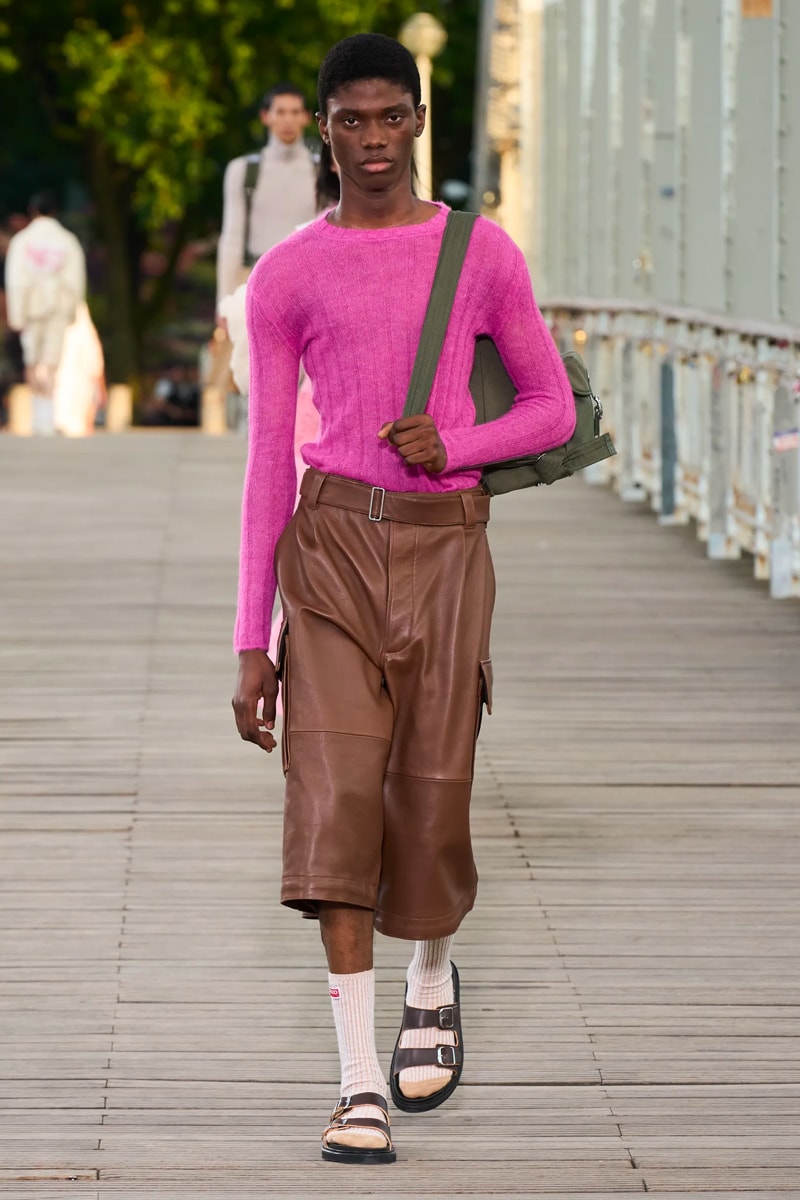 36 of 61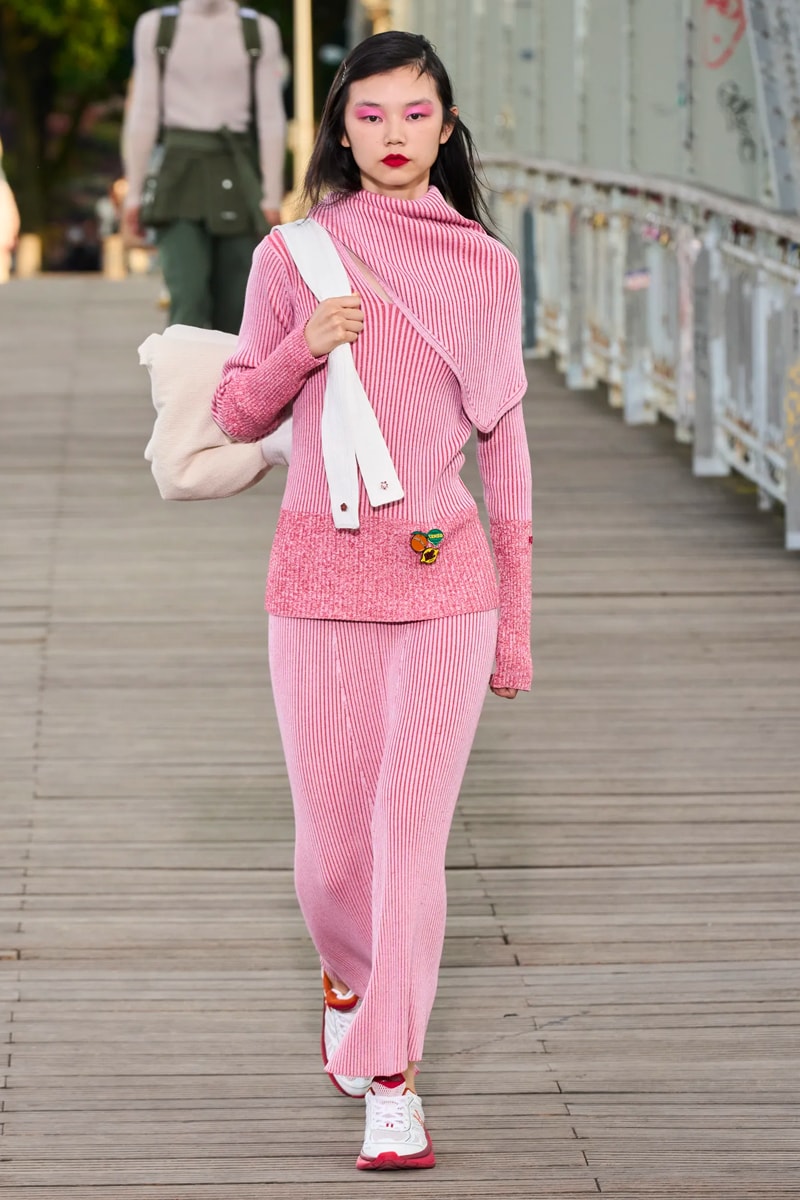 37 of 61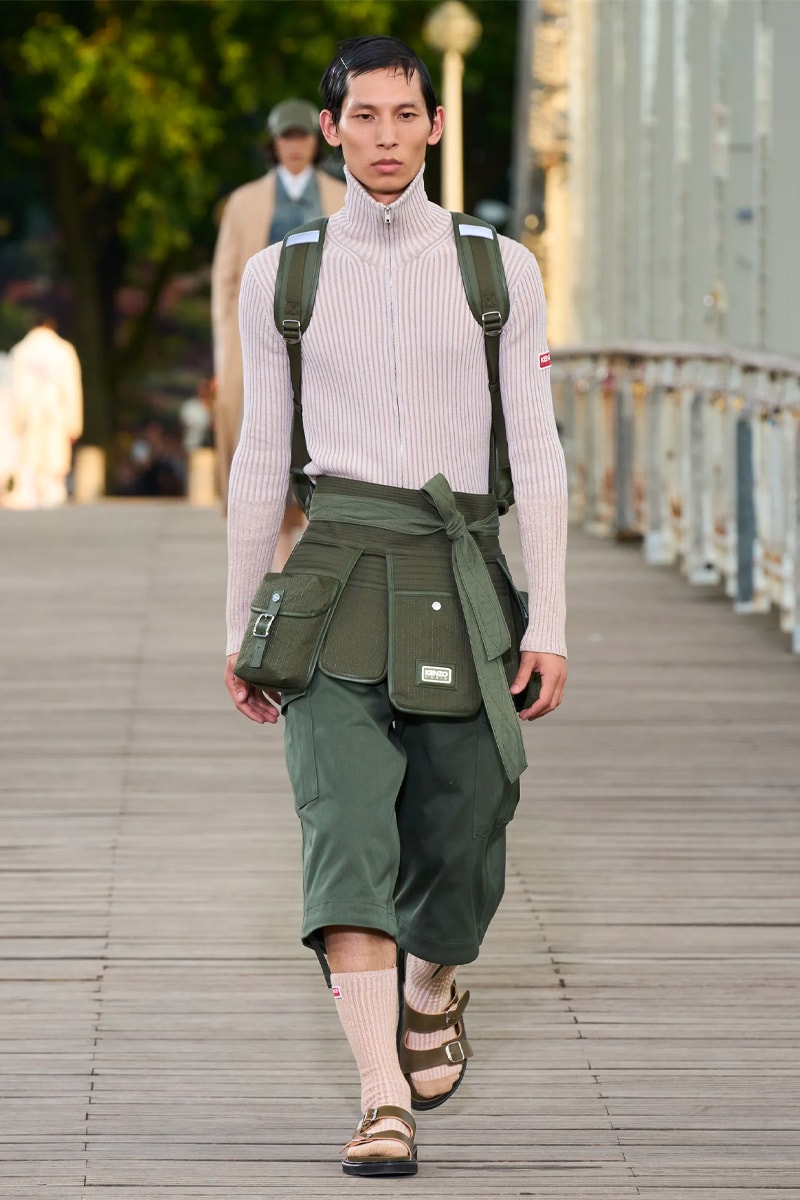 38 of 61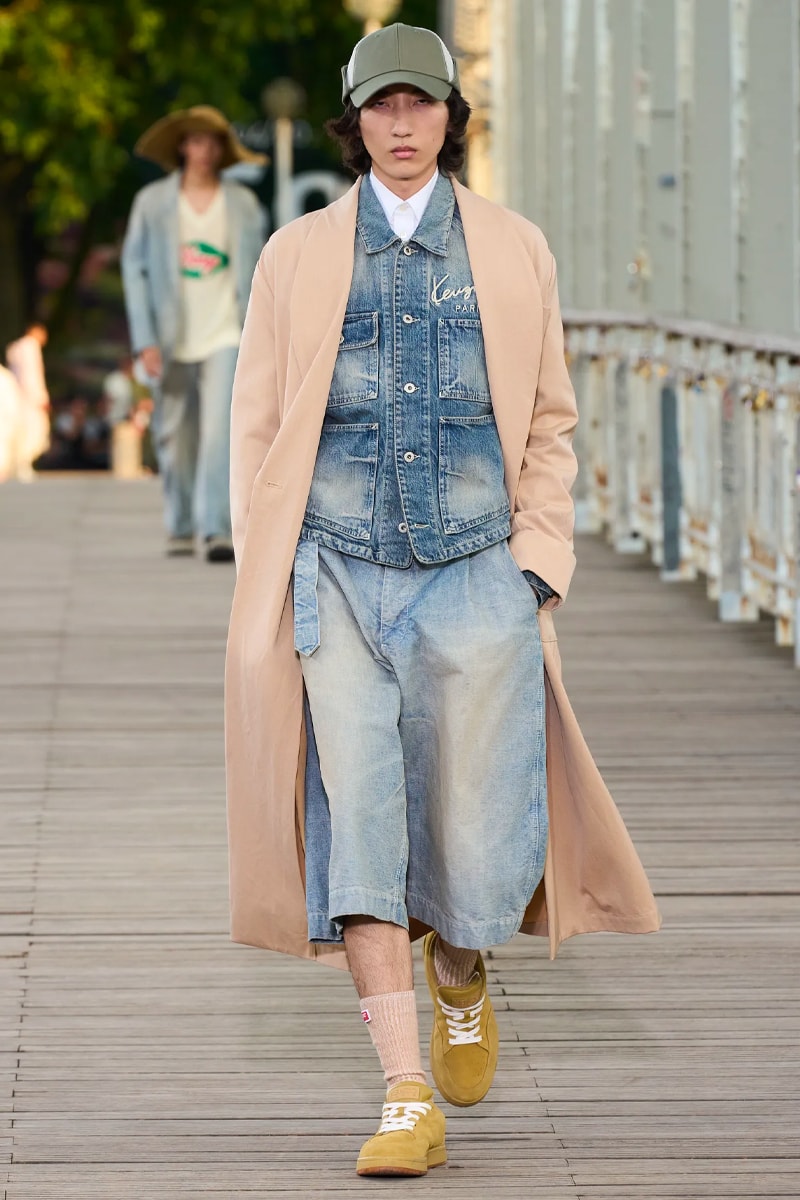 39 of 61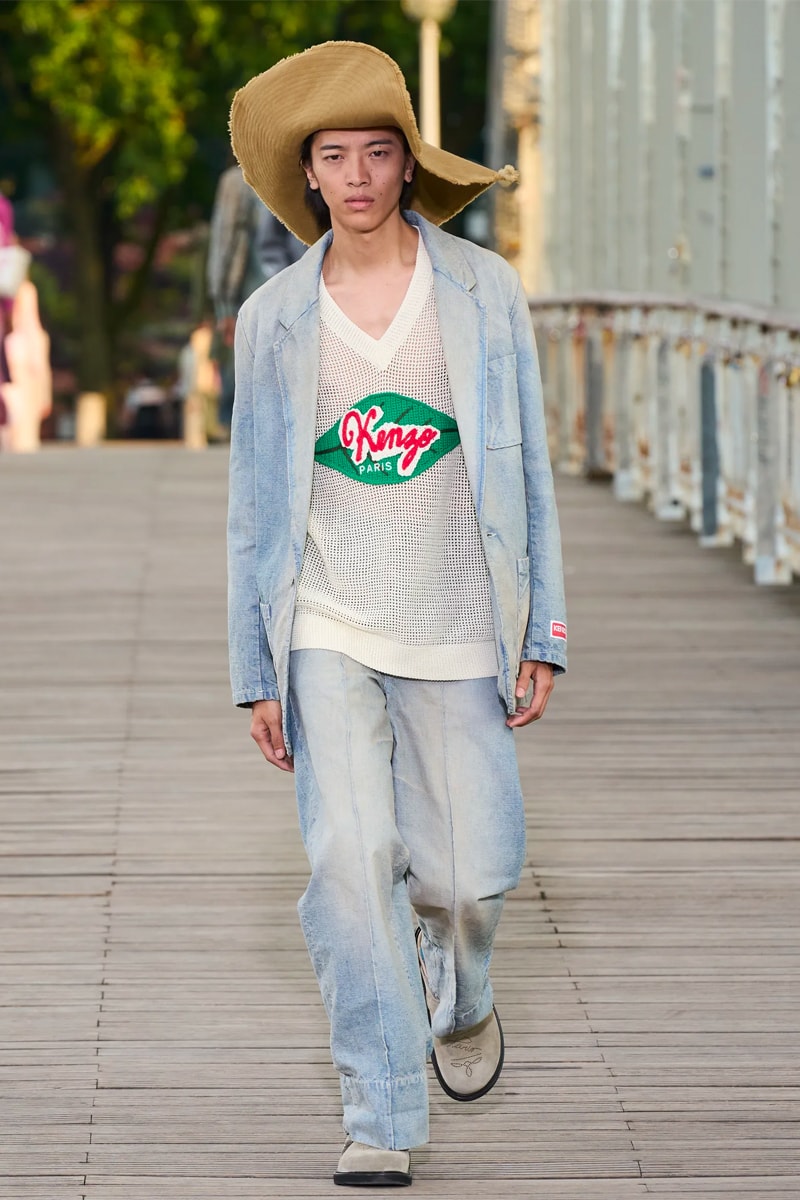 40 of 61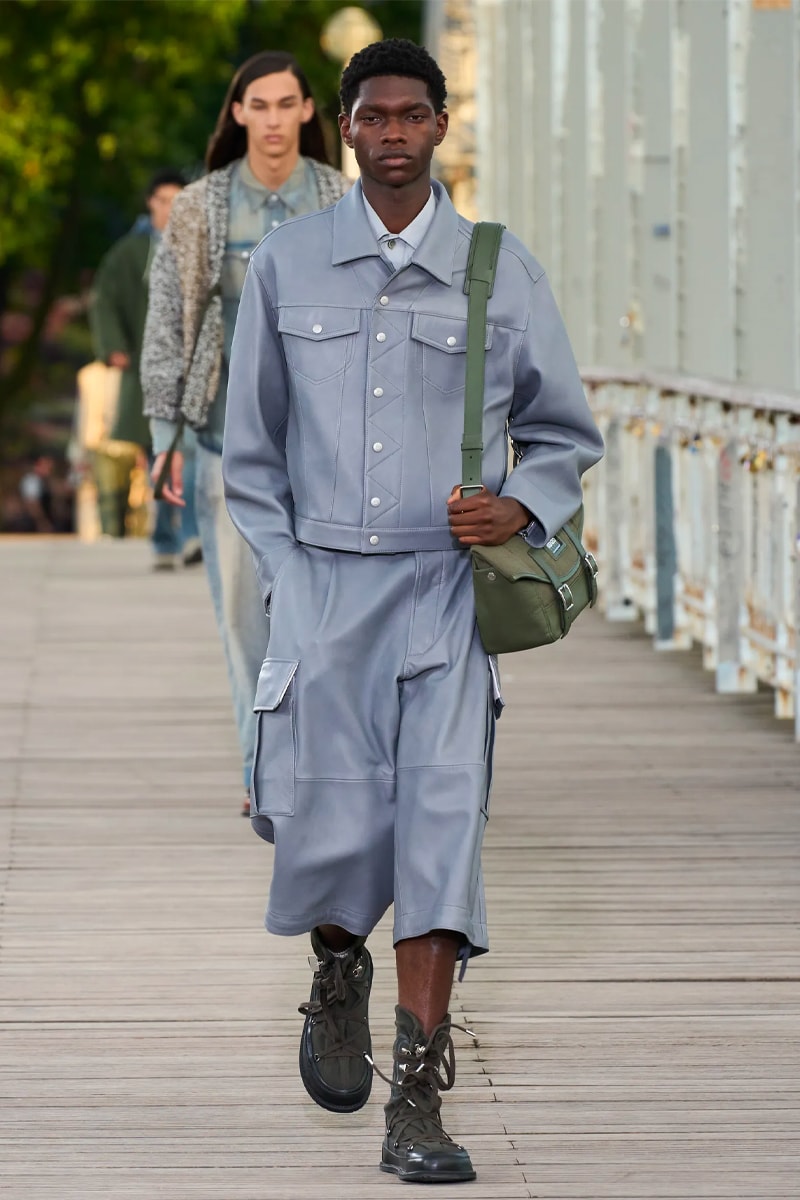 41 of 61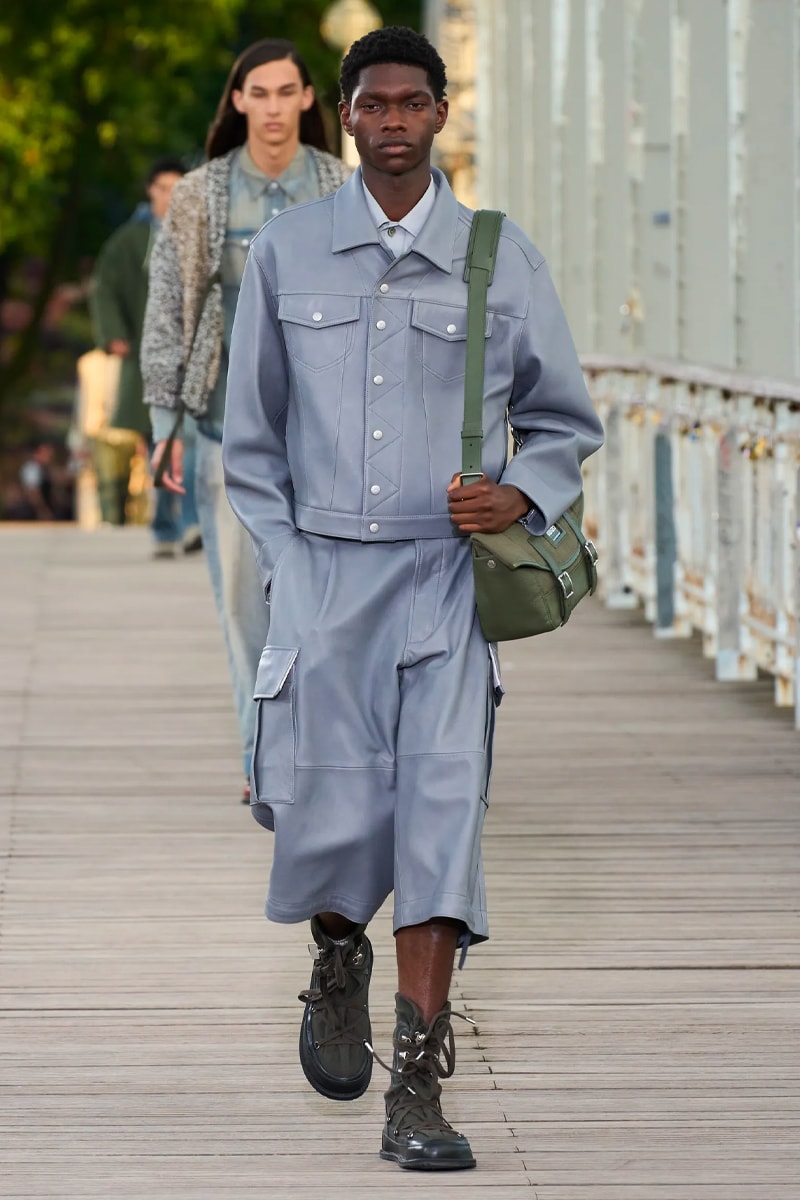 42 of 61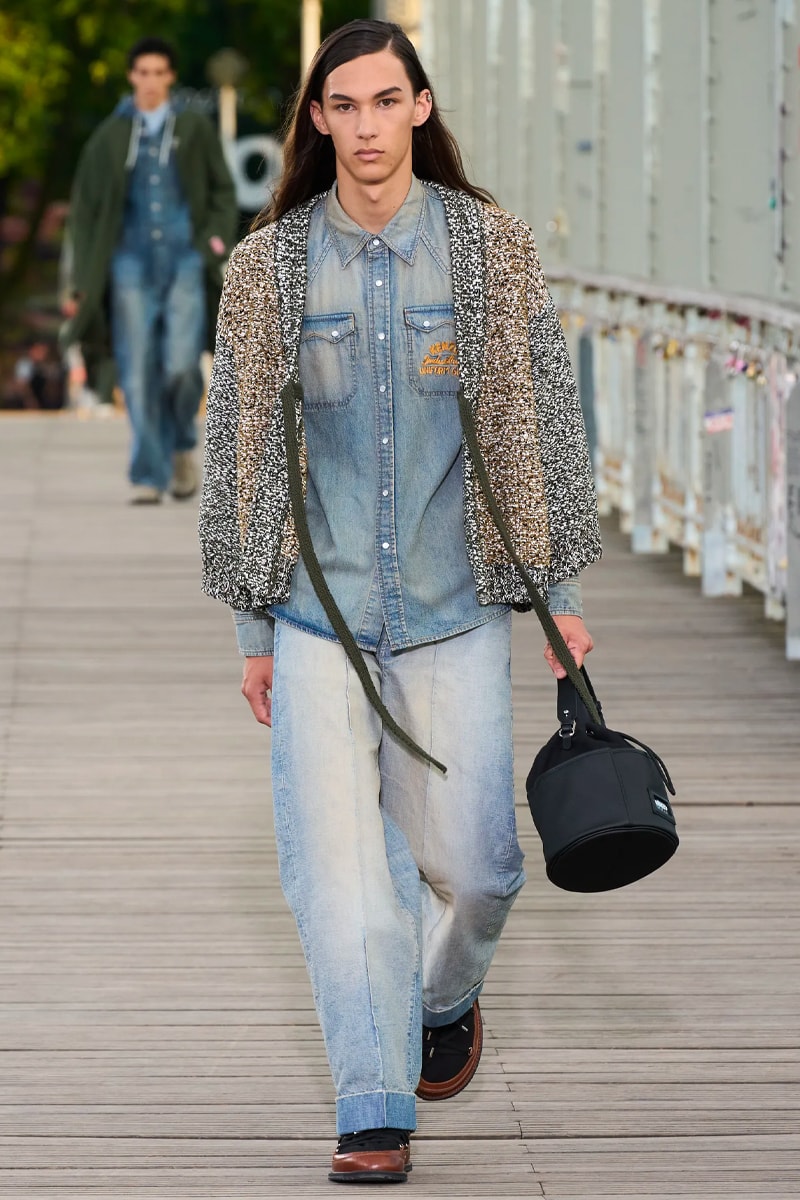 43 of 61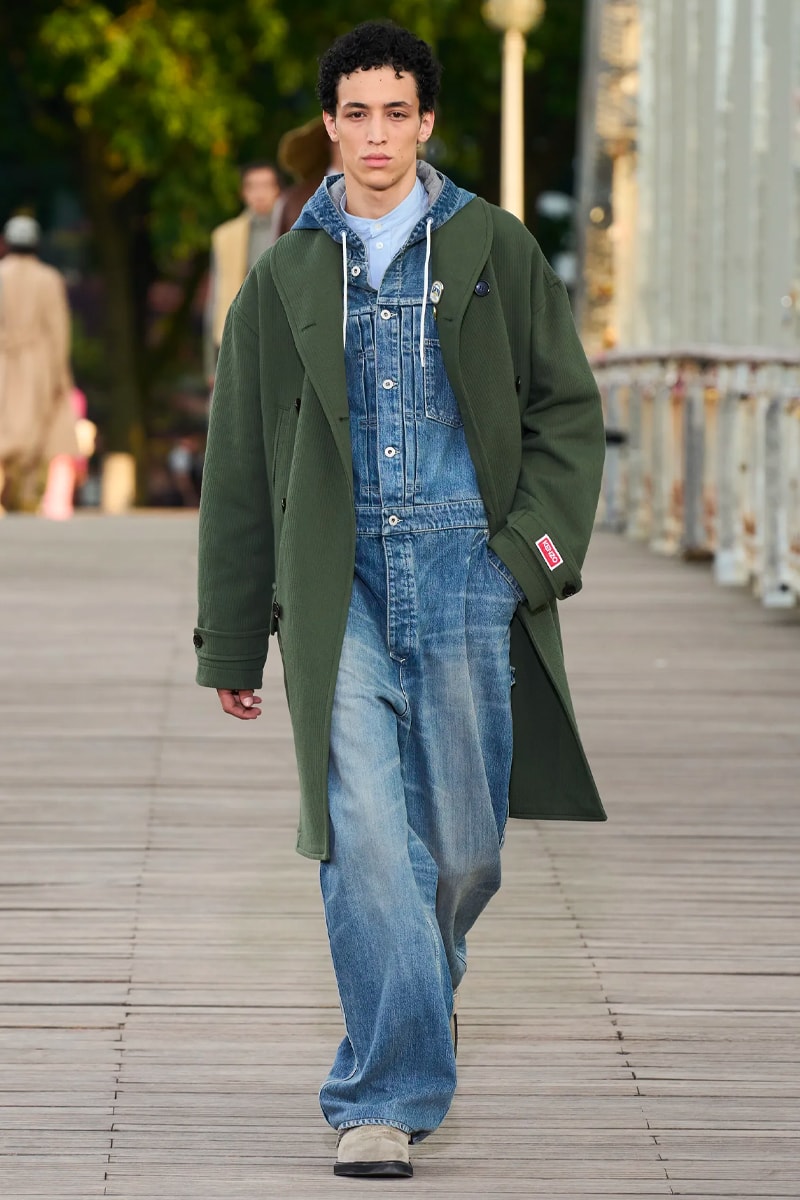 44 of 61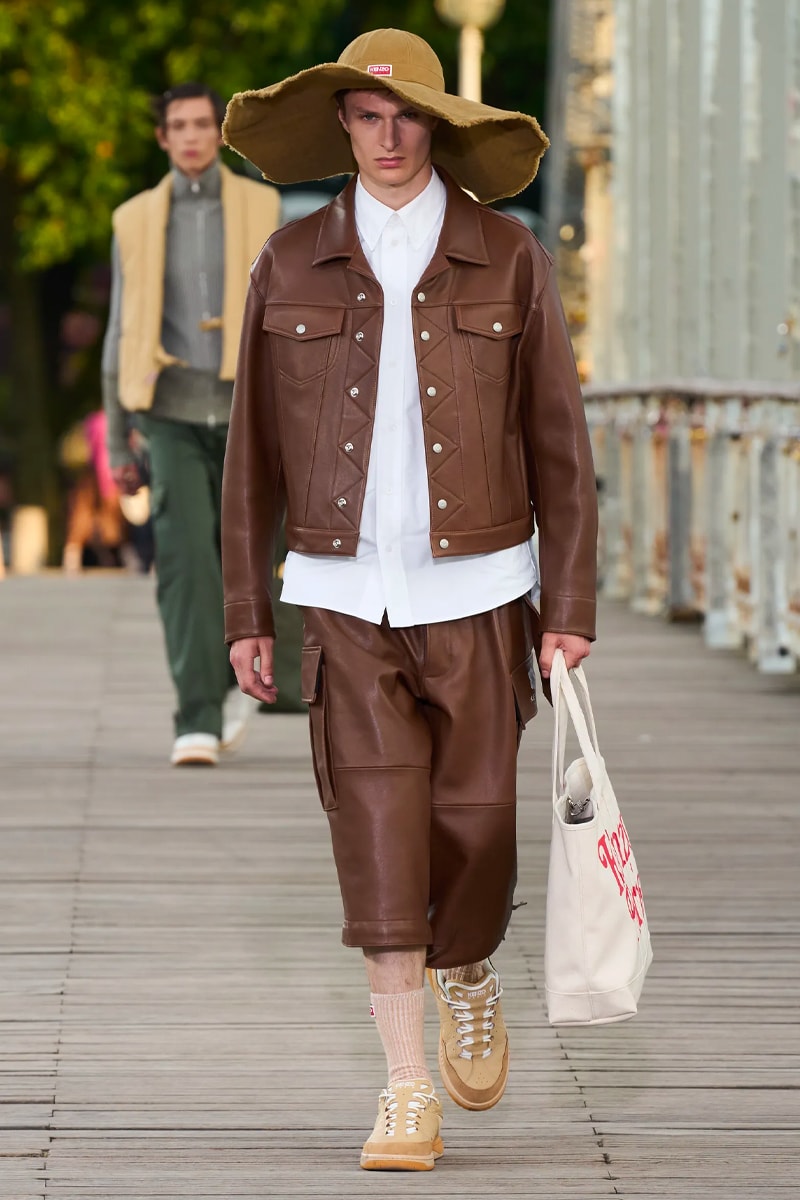 45 of 61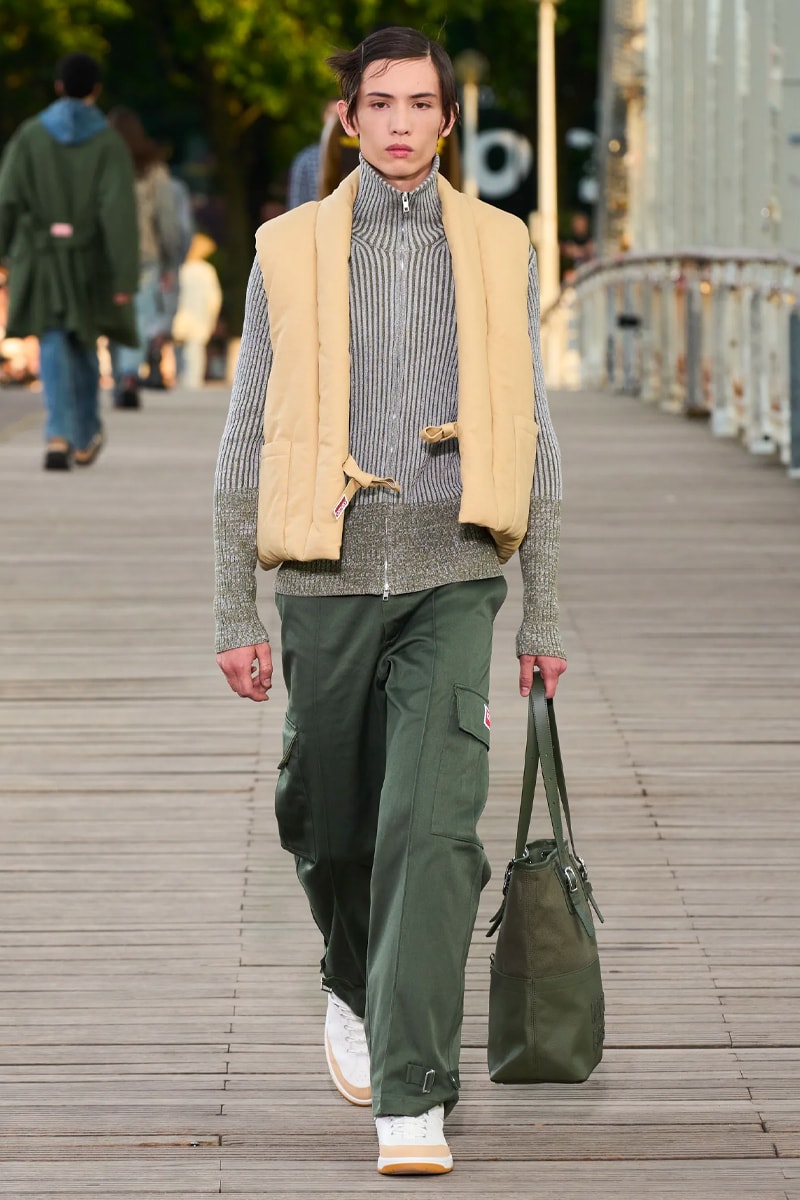 46 of 61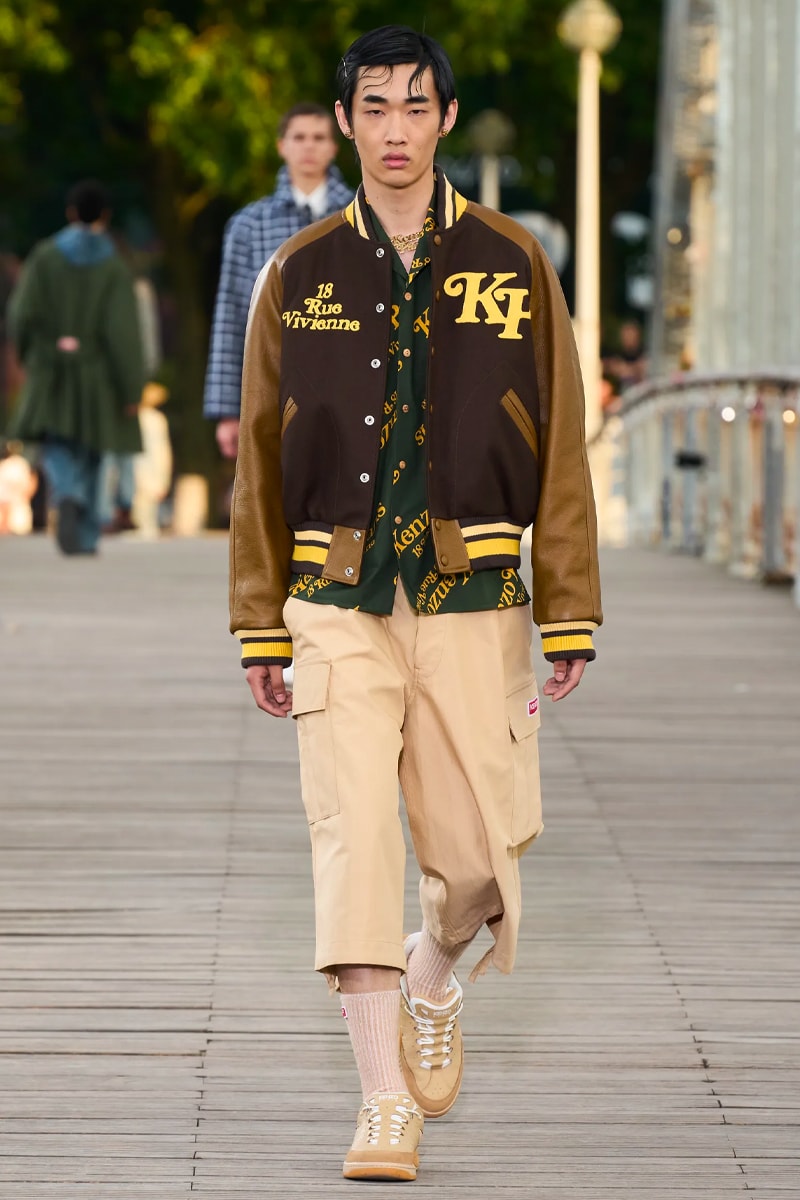 47 of 61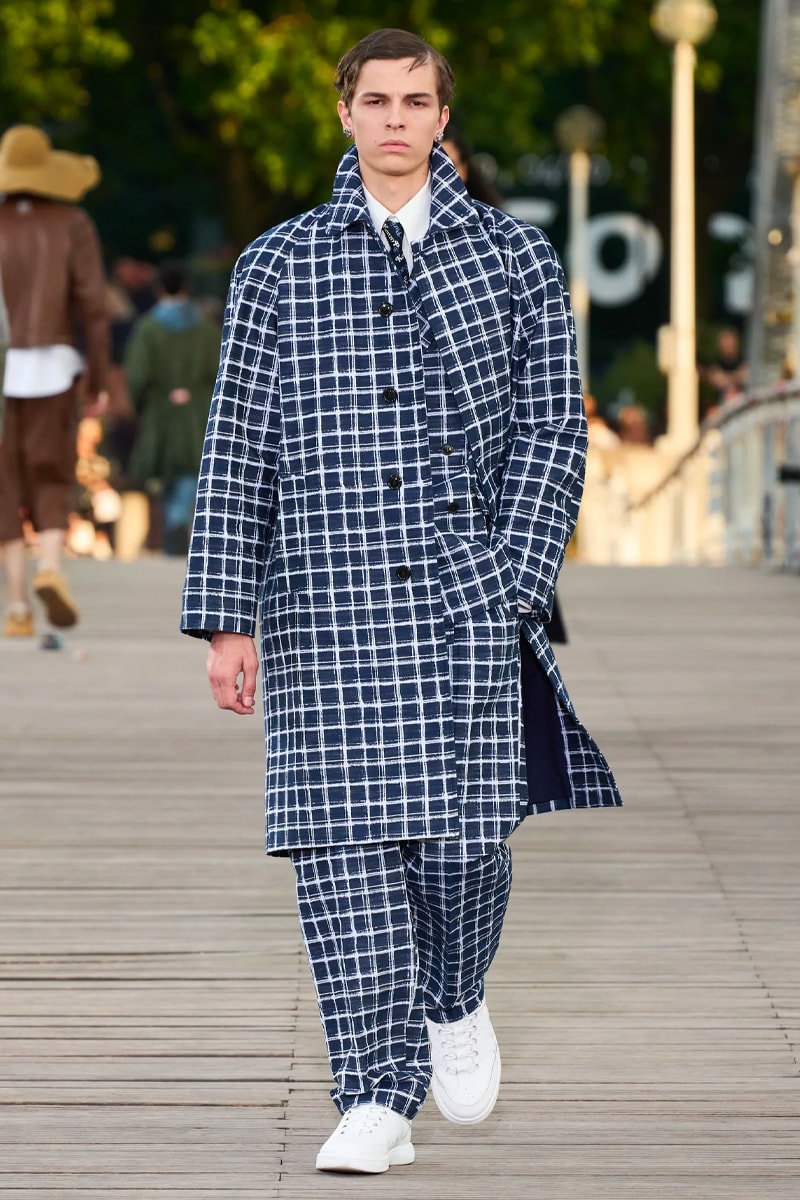 48 of 61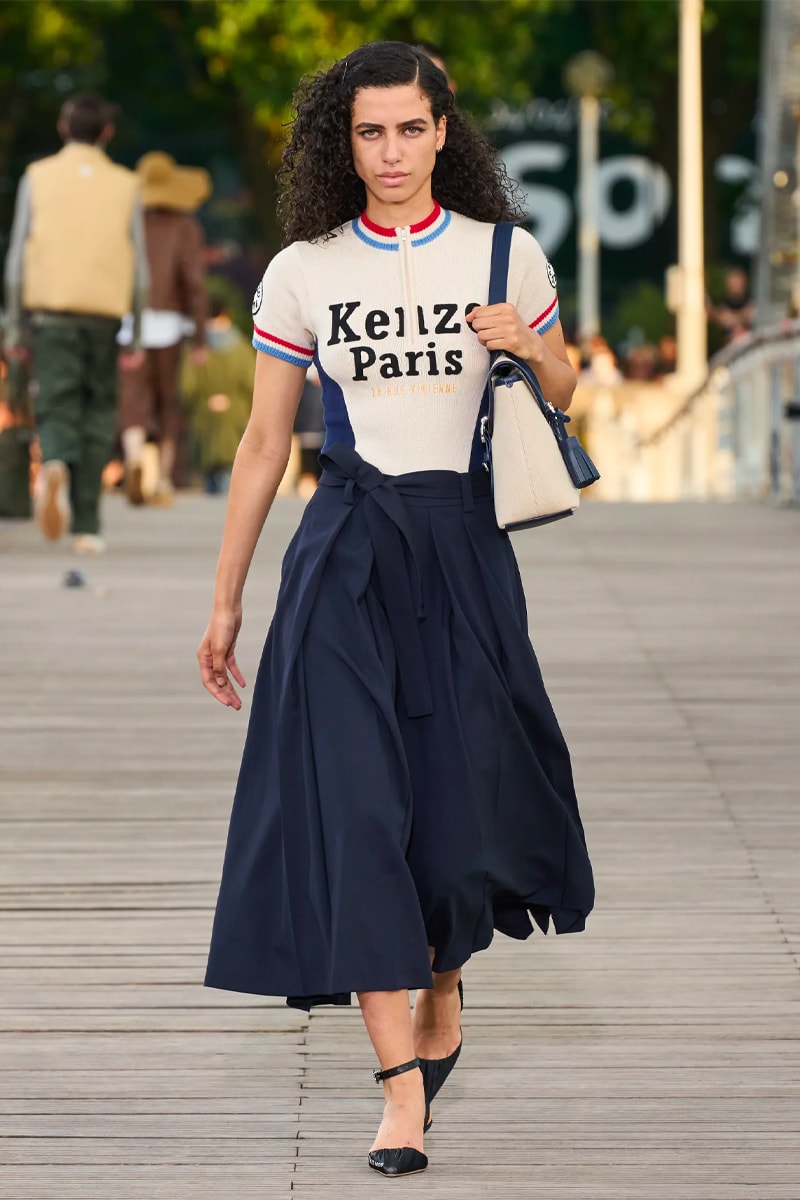 49 of 61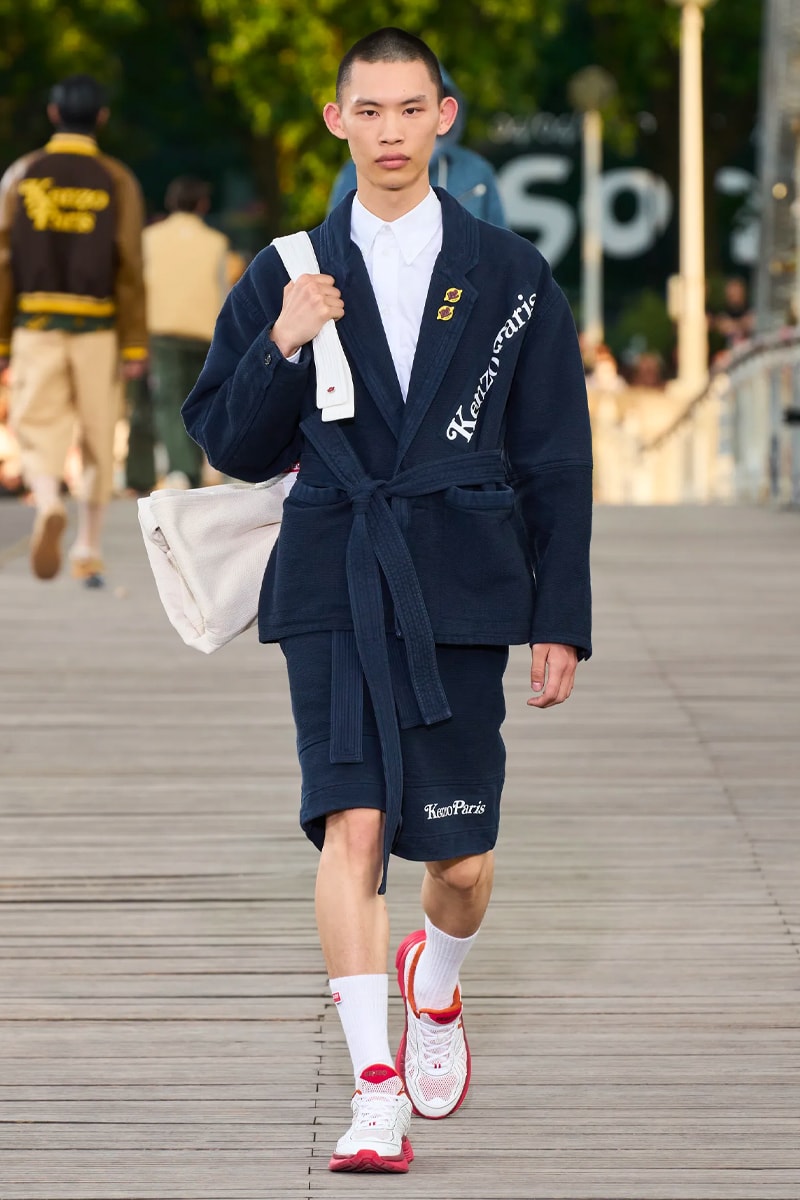 50 of 61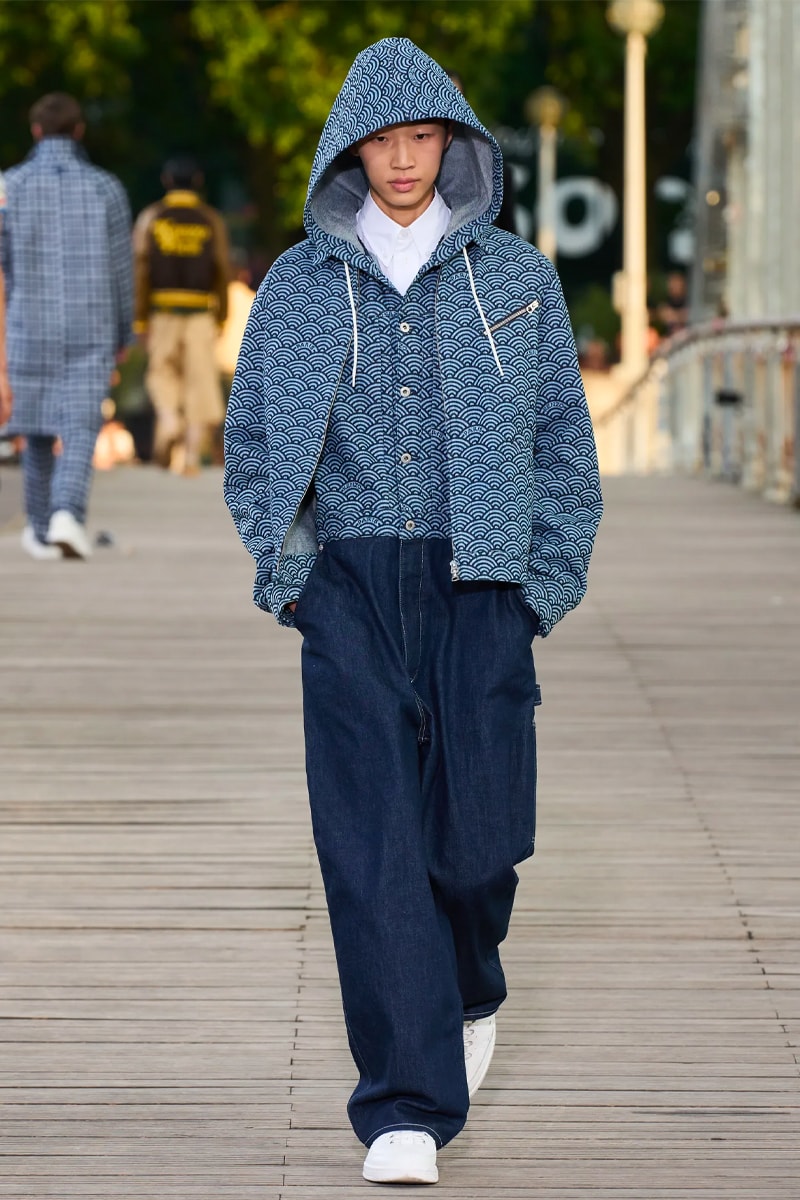 51 of 61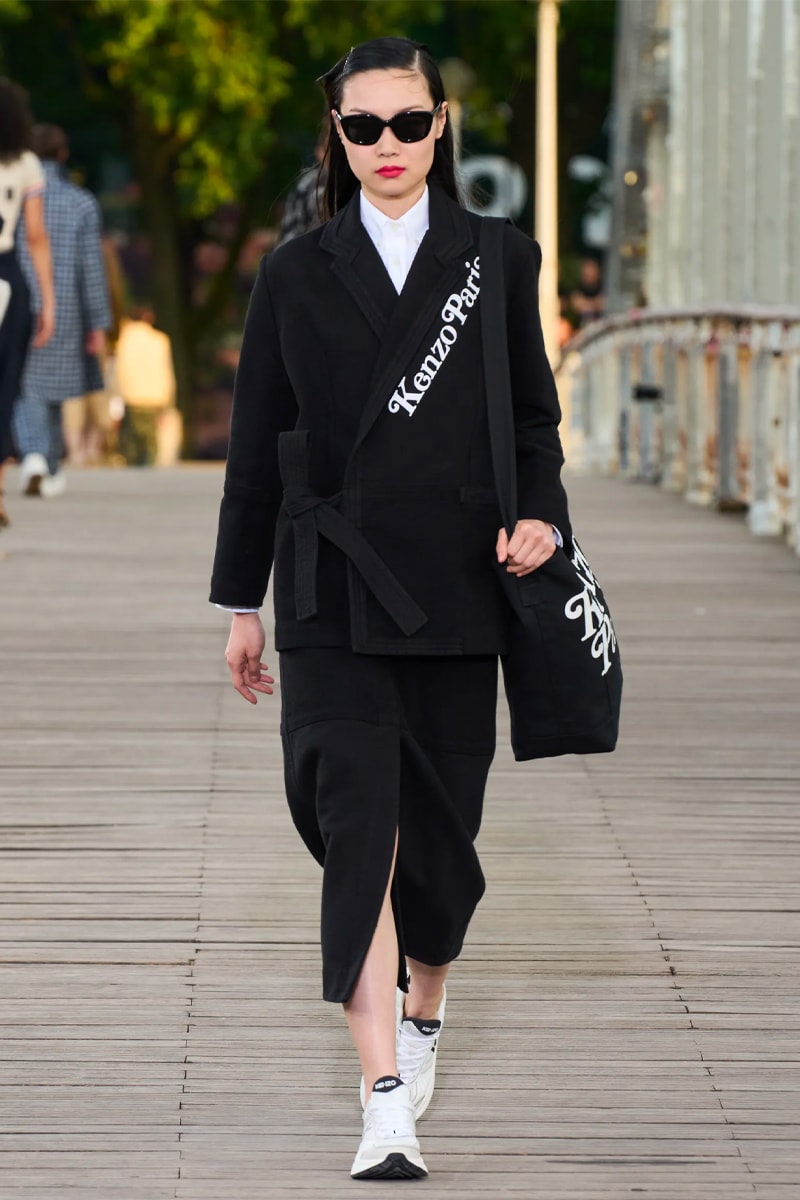 52 of 61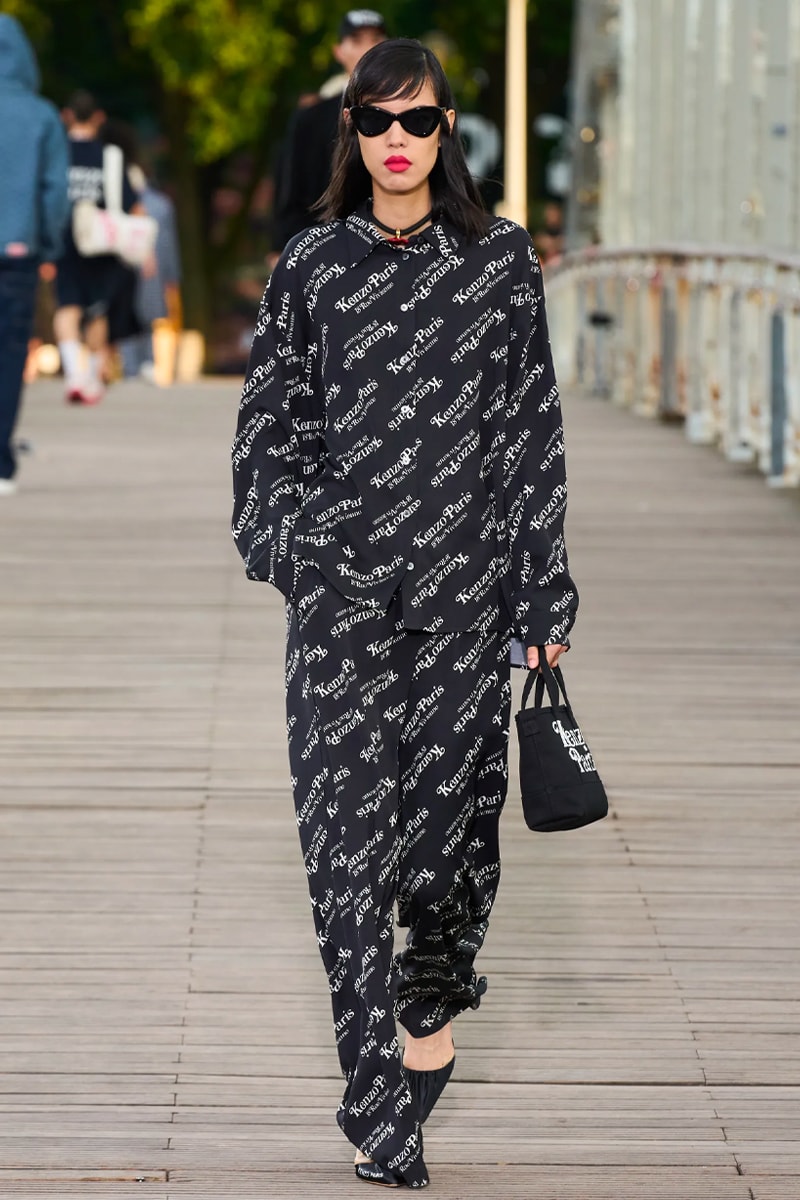 53 of 61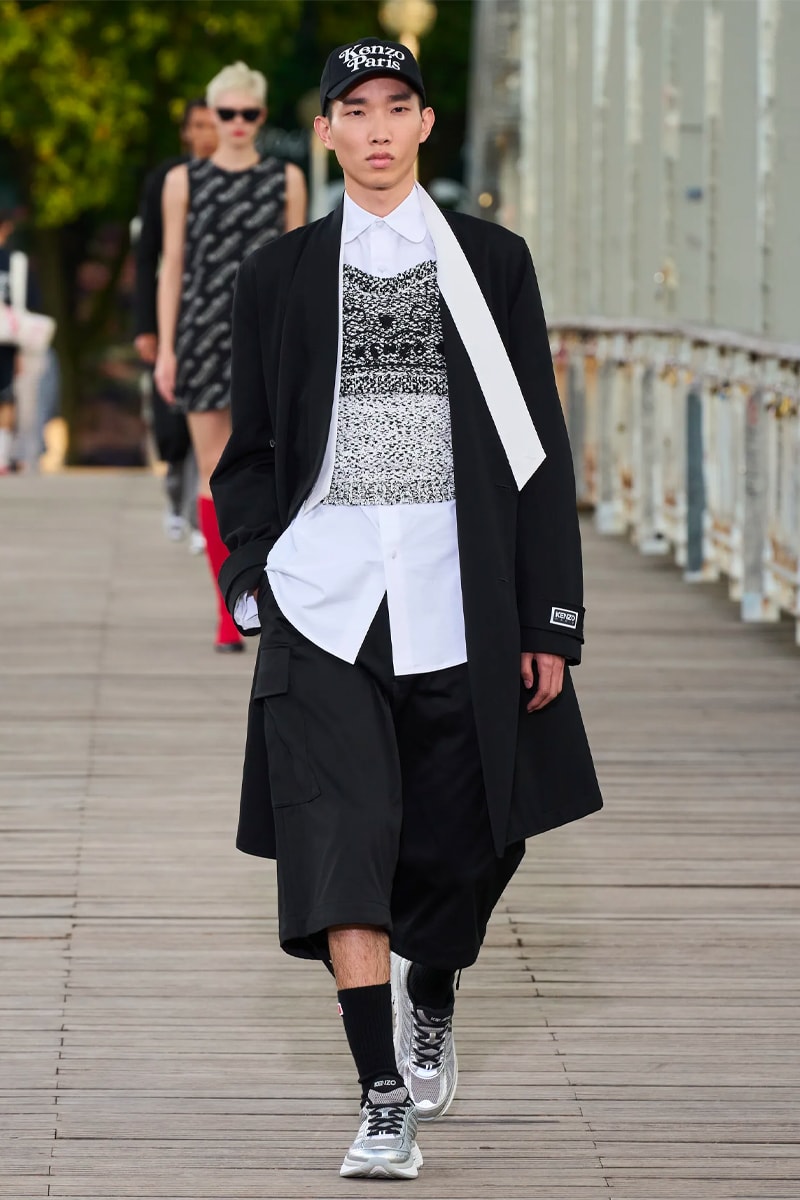 54 of 61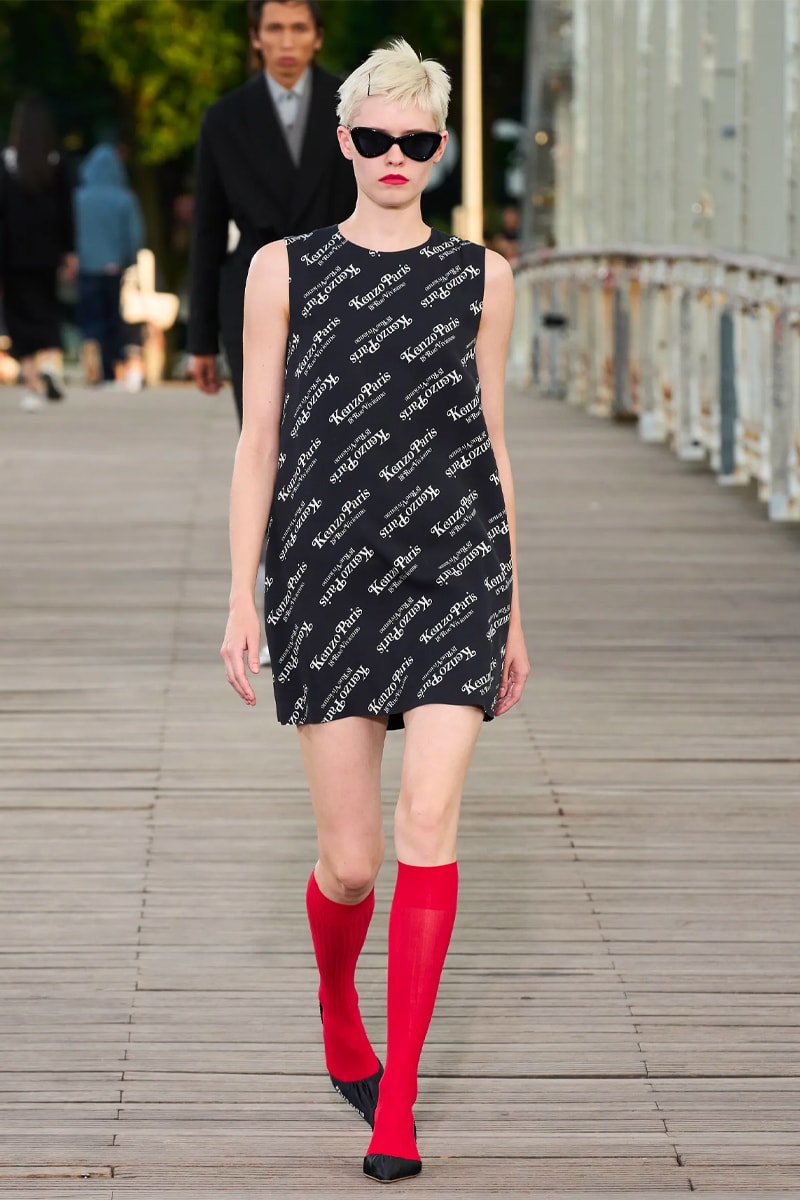 55 of 61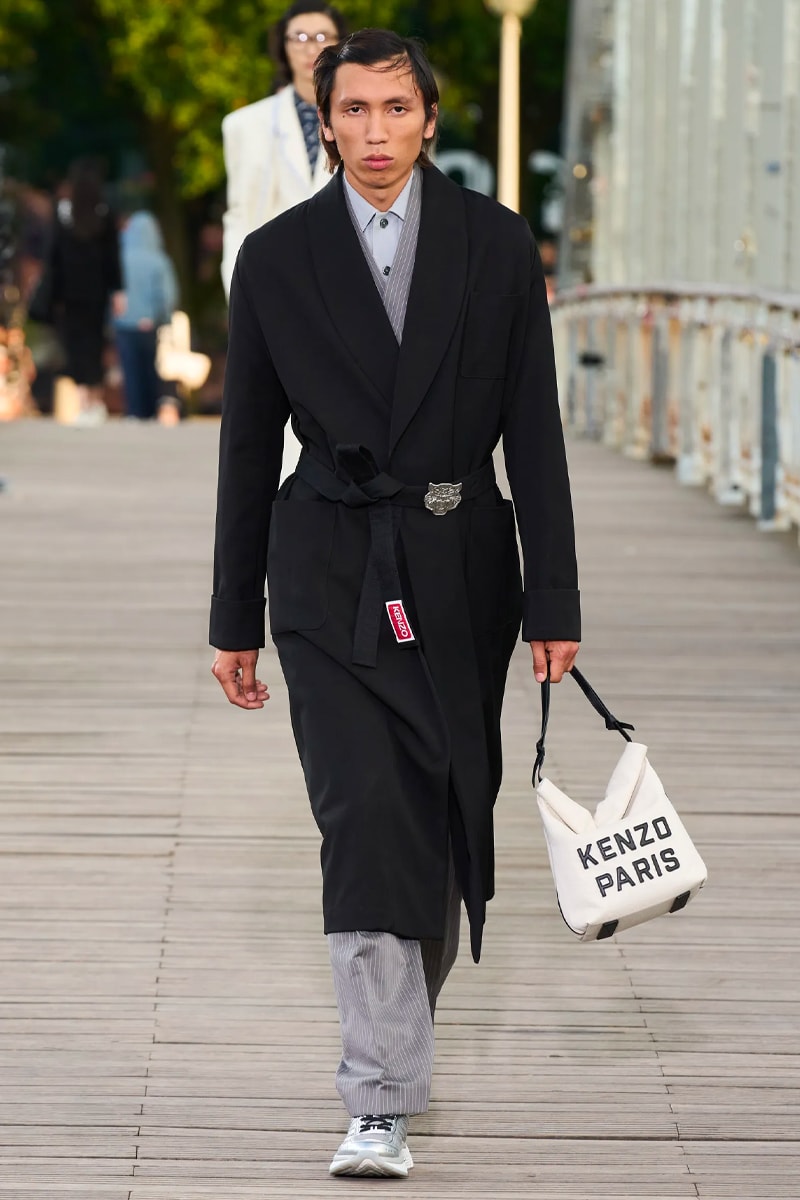 56 of 61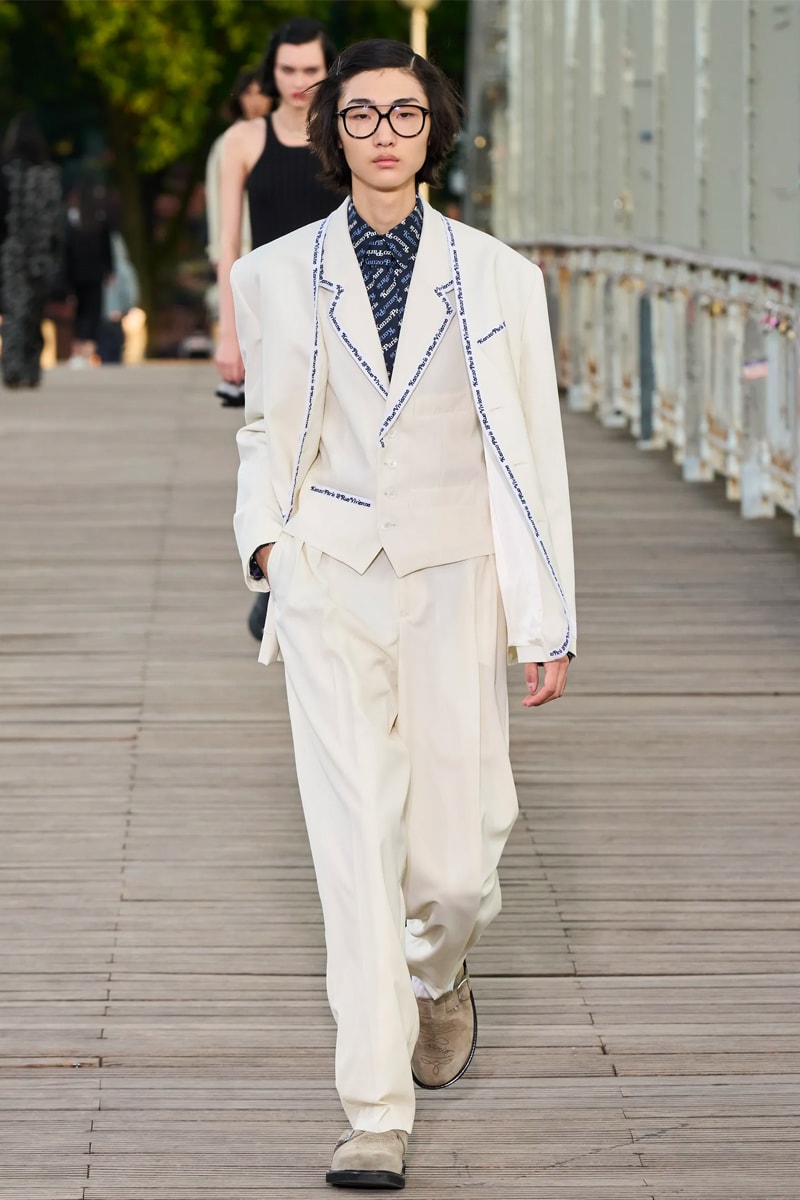 57 of 61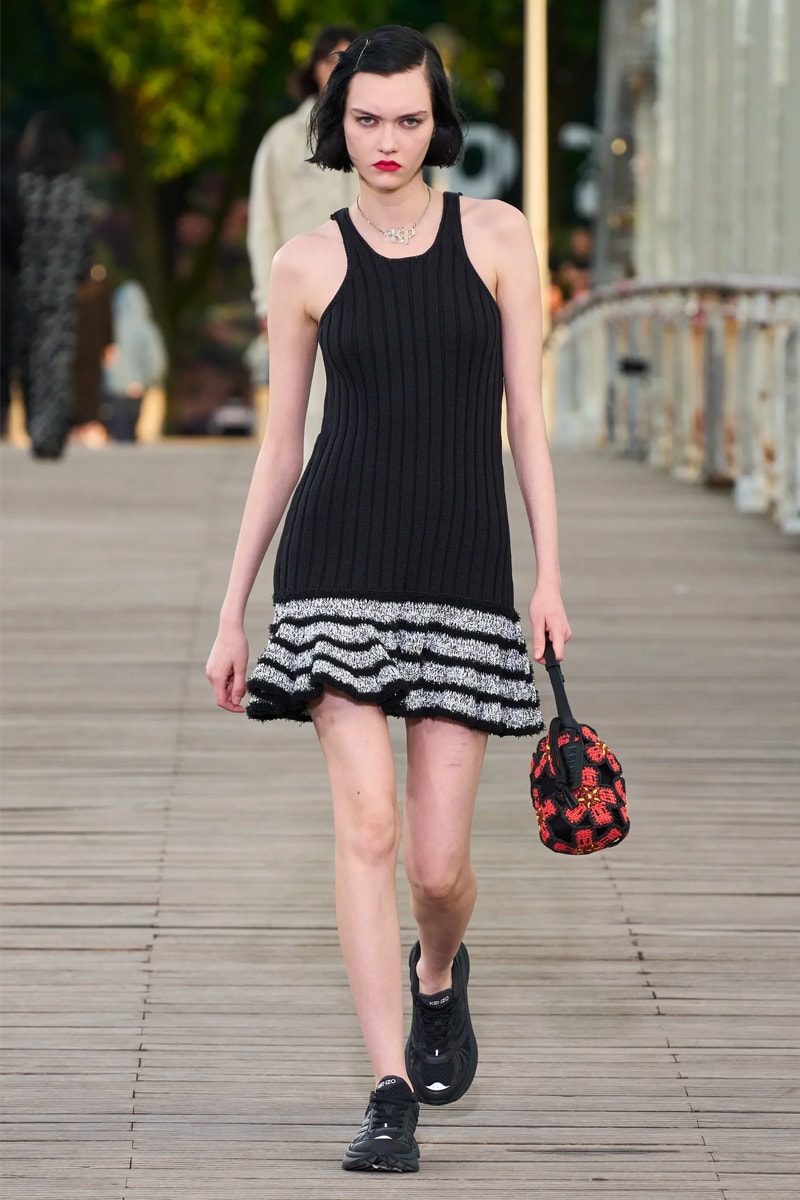 58 of 61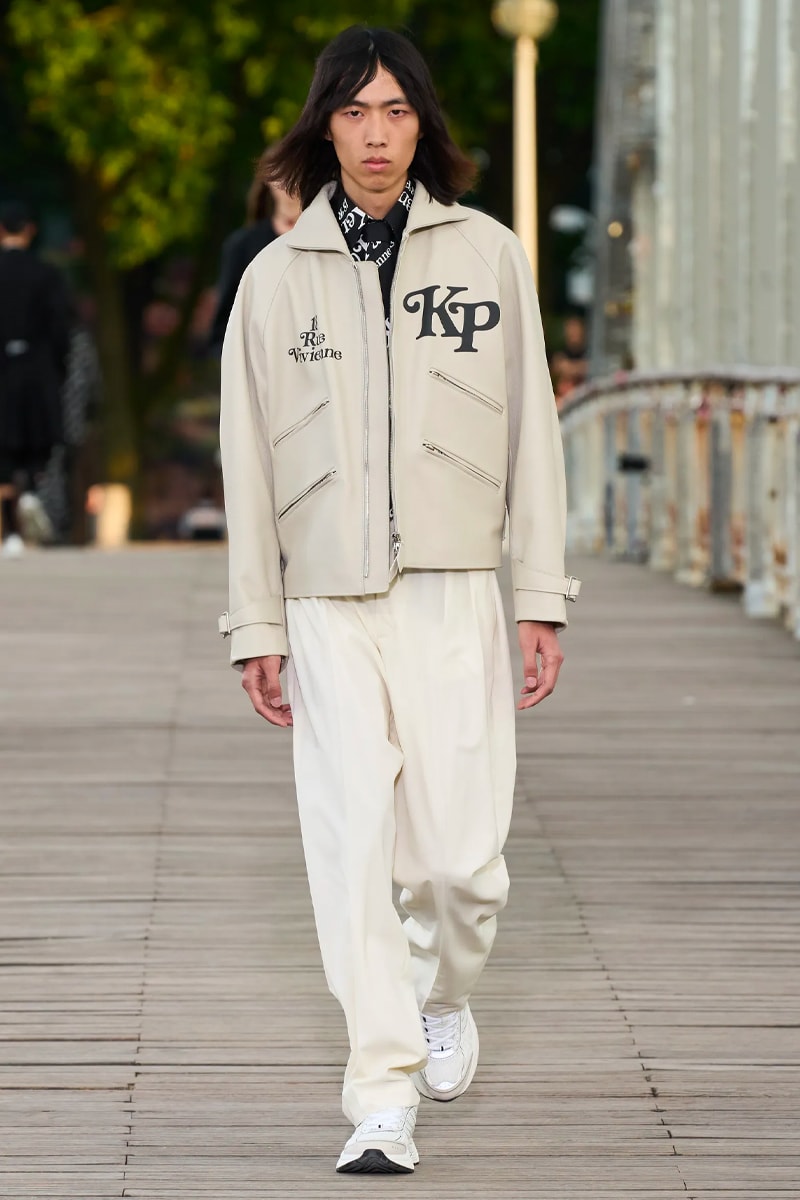 59 of 61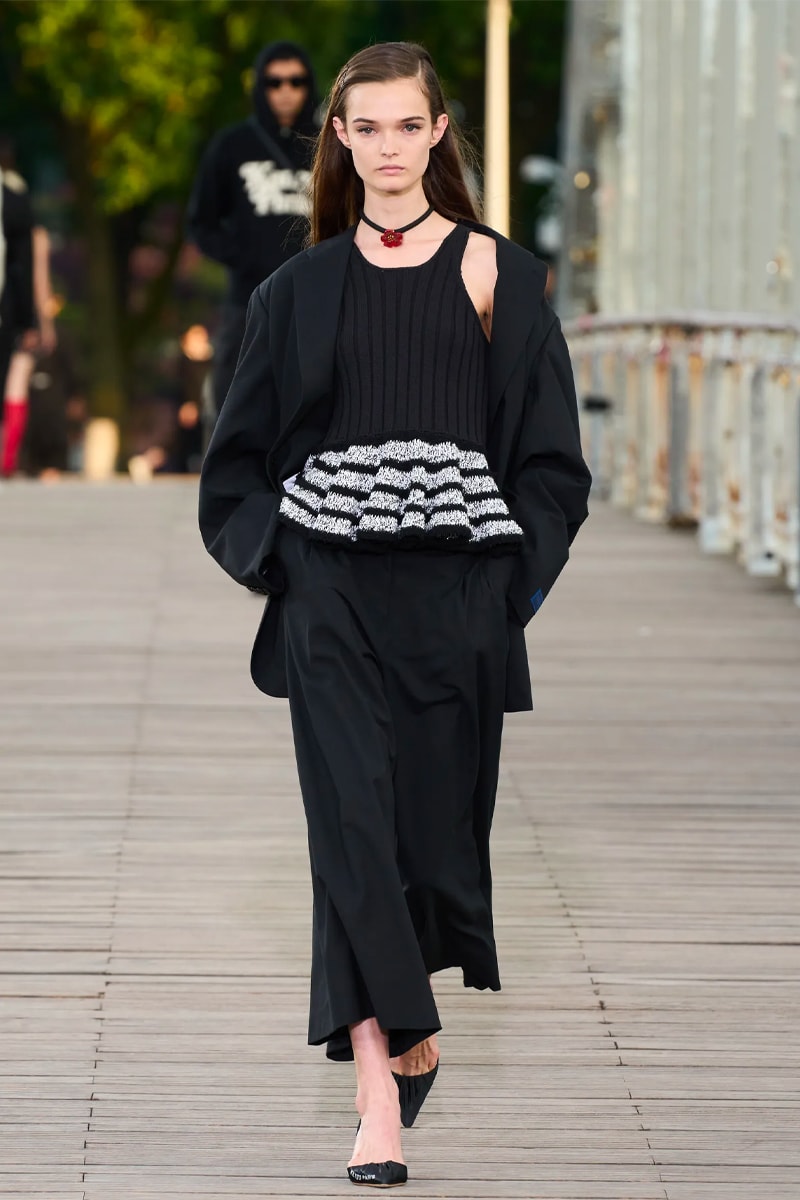 60 of 61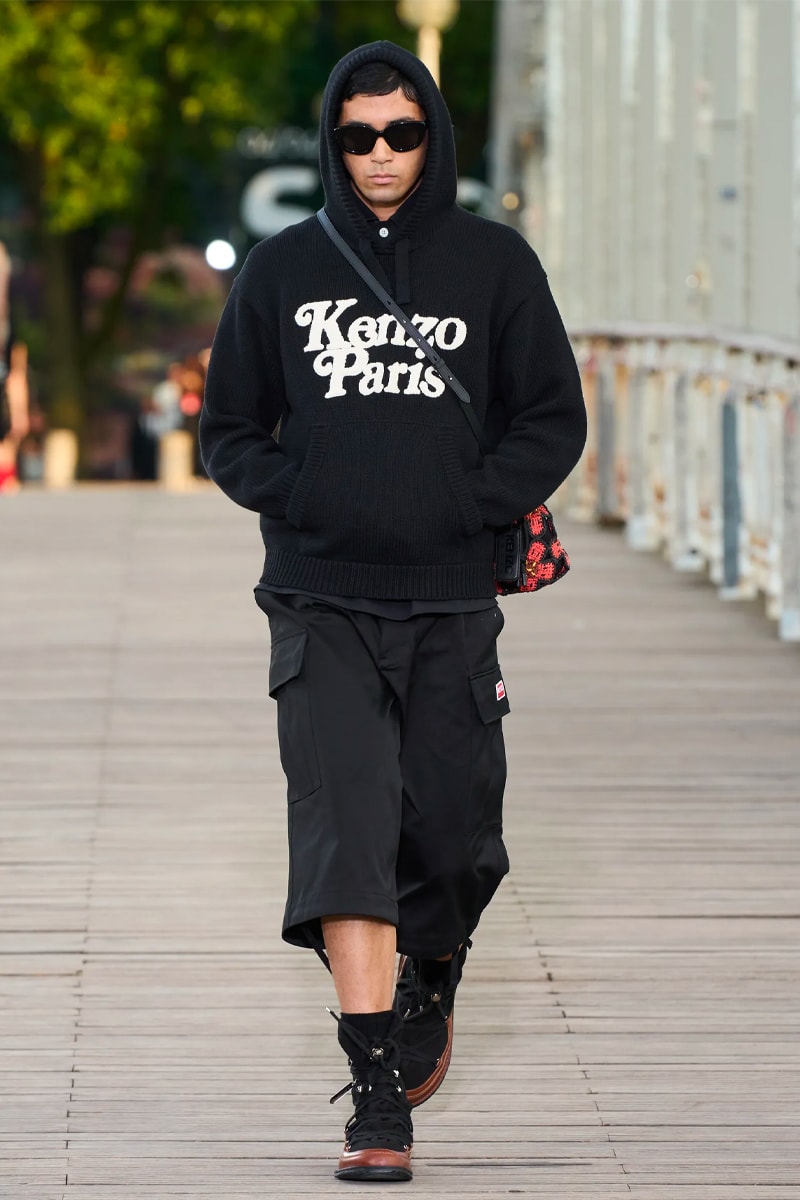 61 of 61
There looks to be something in the air when it comes to LVMH brands and Parisian bridges. At the start of Paris Fashion Week this season, fans saw Pharrell Williams make his debut as Louis Vuitton's menswear creative director on the iconic Pont Neuf bridge. Now, longtime friend and colleague NIGO has staged the Spring/Summer 2024 season at yet another memorable location. NIGO continues to bring the real-to-wear ethos to Paris.
Suspended above La Seine with the Eiffel Tower and the Parisian sunset as the background, a star-studded group of VIPs crossed the Passerelle Debilly to experience the show. The location might just have been a symbolic gesture that further perpetuates the designer's constant notion to bridge the East and the West. The collection, titled "City Pop Paris," ties together Kenzo Takada's legacy and NIGO's contemporary vision. The soundtrack was a nod to the designer's teenage years in the '80s in Japan — a mix of pop, funk and boogie, which set the soundtrack for a graphic, preppy and poppy look. Notable attendees include Kyle Kuzma, Winnie Harlow, Offset and even Pharrell, himself. The collection drew attendees from around the world, as they take in NIGO's fourth season at the house. Continuing to stay true to the brand's Japanese roots, NIGO takes inspiration from traditional garbs to create the structured silhouette seen throughout the entire collection. The Judo uwagi stands out as the East and West amalgamation that sees NIGO's spin on the typical chore jacket.
The collection was a mix of suits and formal tailoring as well as soft tailoring that take on less conventional shapes. Presenting both a womenswear and menswear collection, KENZO announces that Girls Don't Cry Japanese designer, VERDY collaborated with NIGO on many of the pieces seen in the collection. VERDY lent his creative talents to the clothing, truly making this collection an amalgamation of streetwear and luxury. Not only were the collaborative pieces a creative dialogue between both Japanese artists, but it truly bridges each designer's notion of East meets West through a KENZO lens. Utilizing VERDY's signature graphics, combining with NIGO's titular motifs, the collection is an expansive rendition of KENZO's traditional codes. The KENZO flower has been refined, giving a more abstract aesthetic and is applied on various pieces. Structure was the name of the game, with NIGO and VERDY focusing on box-cuts. Juxtaposition saw cargo shorts paired with oversized button downs.
To better understand NIGO and VERDY's creative process, Hypebeast spoke with the two designers about their relationship and how this collaboration came about in an exclusive conversation. Take a look below.
Hypebeast: Both of you have worked together on many projects throughout the years. How do you describe your collaborative process?
Nigo: It's just like an everyday conversation. Working together arises naturally from the relationship.
VERDY: Our collaborative process is very organic. Nigo and I often meet to catch up and we'll share any good ideas we may have. If we both like an idea then I design the graphic. When the graphic is done, Nigo then figures out how he wants to apply the graphic – Will it go on a t-shirt, hat, accessory, etc. Then he will share with me and we will agree on what items to make.
What was it like collaborating for Kenzo versus with HUMAN MADE or Girls Don't Cry? How did this collaboration come about?
Nigo: Most of what we've done before has been simple, classic but this gave us the chance to use VERDY's graphics on some more complicated and interesting pieces.
I'd had it in mind to do something together since I started at KENZO, but I wanted to focus on the legacy of Kenzo Takada first. Now we'e arrived at my fourth collection here, it felt like the right time to play this card.
VERDY: The process is similar, the only difference is that a HUMAN MADE and the Girls Don't Cry collaboration has a more streetwear approach. With Kenzo, it is a more luxurious approach, so I was very happy to see my graphics in an elevated and luxurious level and featured on different silhouettes and fabrics.
This collaboration was also very organic. I couldn't be present for Nigo's first collection so I saw it on Youtube and I thought how crazy good it was. So when he was back in Tokyo, I congratulated him and he told me that he wanted to work with me at some point during his creative role at Kenzo and now we are here.
What does Kenzo mean to both of you? What aspects of the house motifs did you want to keep and what touches have you added that make the collab so unique for the house?
Nigo:I saw Kenzo Takada's in real-time when I was young. To see a Japanese designer doing what he did in Paris was a huge inspiration for me.
VERDY: Kenzo is special to me because I'm Nigo's first collaboration since his appointment as the creative director of a French luxury fashion house. It is also my first time collaborating with a fashion house, and the fact that it carries a lot of Japanese heritage is very special to me.
In other fashion news, Lemaire SS24 is the perfect amalgamation of functionality and class.