This Week's Best UK Music Releases
Step into the weekend with the best in UK music right now.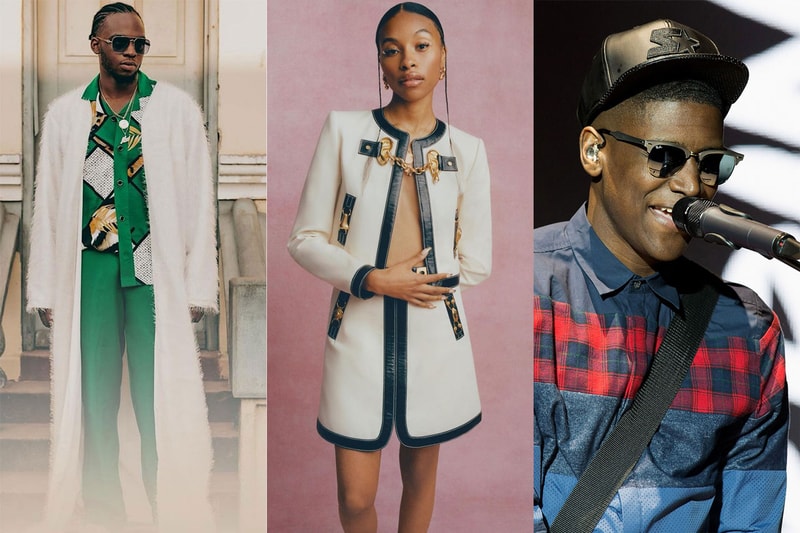 UK music has been blessed with a selection of new releases. And while the previous week was dominated by the road rap sonics of North London's Nines, Britain has continued to prove that its broad spectrum of rap music has plenty of layers to unveil.
The sound of British lo-fi and alternative rap has stood front and center this week, with the likes of the emerging Samrecks and DEEMA breaking through with silky-smooth rhymes that paint a vibrant picture of life in inner-city London. Meanwhile, one of the UK's finest songwriters of recent years, Labrinth — who has continued to build his reputation behind the scenes — released his new album Ends & Begins, packing the 10-track project with flawless vocals, electronic production, and heartfelt lyricism. 
Grime has also continued to prove that it is still alive and well with a new D Power Diesle release, and British riser Tora-i has shown why she is one to watch within the ever-growing soul scene.
Check out the full list of Hypebeast UK's best music releases below.
Deema – "Cat Food"
Lewisham's Deema has returned with a new single titled "Cat Food," making it his first release since his 2021-release Rainbow EP. The lively boom-bap production sets the foundations for the London-based rhymer to express his charismatic personality throughout. Deema also stays true to his roots, using his straight-to-the-point delivery with pure conviction to remain one of the most exciting rappers in the current alt-rap scene. 
Tora-i – "10months"
London's Tora-i just released her latest single "10months," serving as a slow soul cut that tells a story of someone who has ultimately admitted defeat. Throughout the slow-rolling effort, Tora-i uses her expressive lyrics to attempt to make a situation work, while also explaining how sometimes you have to know where to best place your internal energies.
D Power Diesle feat. Kruz Leone – "Sneaky"
Over the last couple of years, D Power Diesle has made it his mission to keep grime fans satisfied with consistent collaborations with the genre's greats. Having previously worked with the likes of Skepta and K.Dot on previous releases, D Power has now linked up with Kruz Leone for a brand-new grime heater. Hopping onto the customary 140bpm instrumental, the duo go back-and-forth with hard-hitting rhymes that validate their credentials on the streets of London.
Clavish – "Day Date"
Following the release of his Rap Game Awful album release — which featured the top 10-charting single "Rocket Science — UK rap front-runner Clavish has just dropped some new visuals. Directed by Toxic, the short movie viewers an exclusive look into Clavish's new-found lifestyle as the rapper explores the higher ends of London in a selection of expensive cars with stacks of money on his lap.
Kabuto, Sustrapperazzi & Novelist – "PTSD"
South London producer Kabuto has dropped his new single "PTSD" and it features a selection of regular hi-hats along with an overarching dark and eerie production. Rappers Novelist and Sustrapperazzi also bless the instrumental with a collection of impressive lyrics, managing to provide a fresh perspective that remains positive and focused on their goals.
Labrinth – "Covering"
Though the third album from British singer-songwriter Labrinth only checks in at just under half an hour, the Ends & Begins album is a combination of moods. One stand-out from the album comes in the form of "Covering," and it tells a delicate love story based on a past flame. The record also includes an underlying sense of hope, one that yearns for a new beginning and a sense of rightfulness.
SamRecks – "Sumo"
Nigerian-born South Londoner SamRecks recently presented a brand-new music video for his new track, "Sumo." As a whole, the record sees the rhymer explore the tedious "talking stage" of current relationships, while also navigating his own struggles with relationships amidst the current social media-centric world of modern dating.
Not3s feat. Mayorkun – "So Far Gone"
Six years on since his debut album Take Not3s, London-based musician Not3s is now returning with a fresh batch of music that looks to reshoot the rhymer back into the forefront of UK music. This latest record, featuring Mayorkun, showcases Not3s evolution as an artist, not only sonically, but through his own personal growth that has evolved from a teenage chart-topper to a more well-rounded and polished musician that has returned to his roots.