Google Officially Unveils New Pixel Fold
Google's first foldable phone.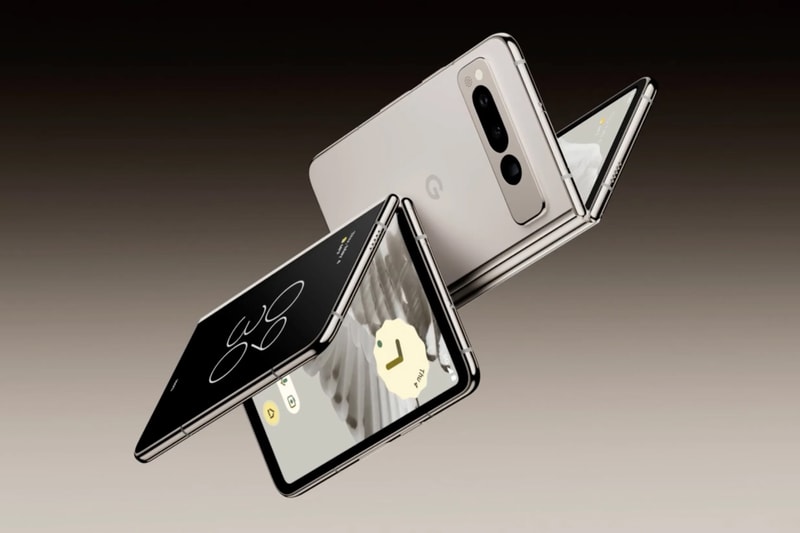 Google has officially revealed its first foldable phone, the Pixel Fold. After months of rumors and leaks, the tech giant has finally confirmed the Pixel Fold's existence with a release on May 4th. The announcement comes just days before its product launch.
The early look of Google's first foldable smartphone was announced on Twitter and YouTube, giving fans a teaser of what to expect from the Pixel phone. At first glance, the phone features a vertical hinge that looks like it can be opened, revealing a tablet-like display. No specific specs have currently been revealed regarding the Pixel Fold, but it appears to play off of the resurgence of the '90s-style flip phones. In the past few decades, the foldable phones market has been quite small in the smartphone industry, however, companies have begun to invest in R&D to develop the category.
The Pixel Fold holds similarities to Samsung's Galaxy Fold devices. It seems that when the Pixel Fold is closed shut, users can use the smaller touchscreen on the side of the exterior. The camera is situated on the rear. The Pixel Fold is speculated to cost around $1,700 USD and will be available as soon as next month. Reports have indicated that the foldable phone will likely run on Google's Tensor G2 chipset, which is the same one that's found in Pixel 7 devices. Other rumors suggest that the Pixel Fold has a run time of 24 hours on regular use and up to 72 hours on Extreme Battery Saver mode.
Expect to know the full spec details of the Pixel Fold on May 10 when the I/O kicks off.
✨May The Fold Be With You✨https://t.co/g6NUd1DcOJ#GoogleIO #PixelFold
May 10 pic.twitter.com/K8Gk21nmo8

— Made by Google (@madebygoogle) May 4, 2023
In other tech news, Elon Musk's Boring Company will expand Las Vegas tunnel network to 65 miles.