Lacoste Celebrates 90 Years of Cultural Impact with "Impossible Encounters" Campaign
Commemorating the many subcultures that have popularized and reimagined the Crocodile, Lacoste travels far and wide for its 90-Year Anniversary.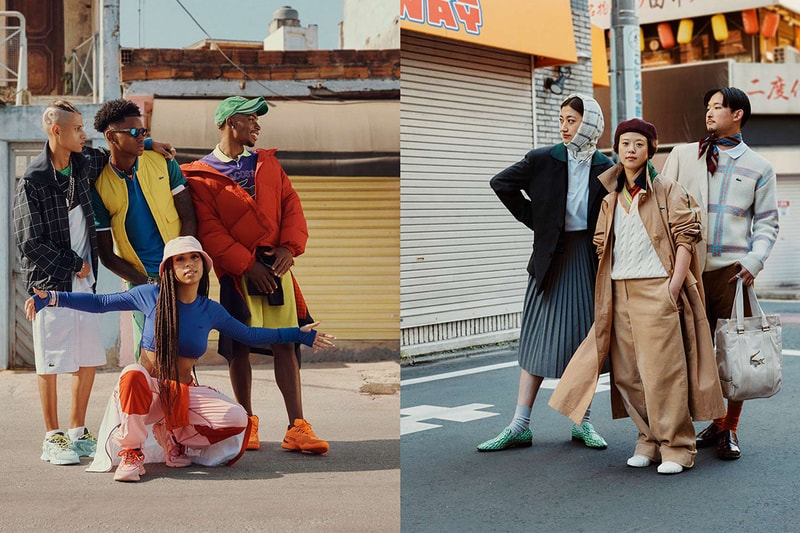 1 of 4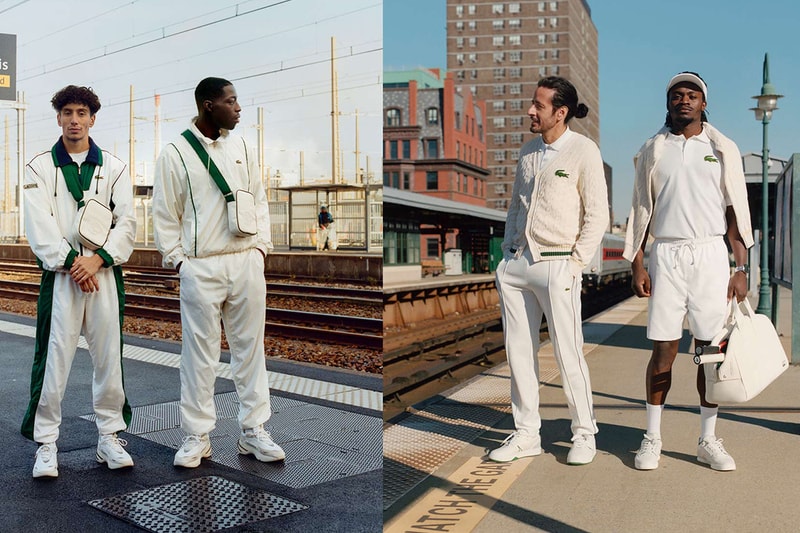 2 of 4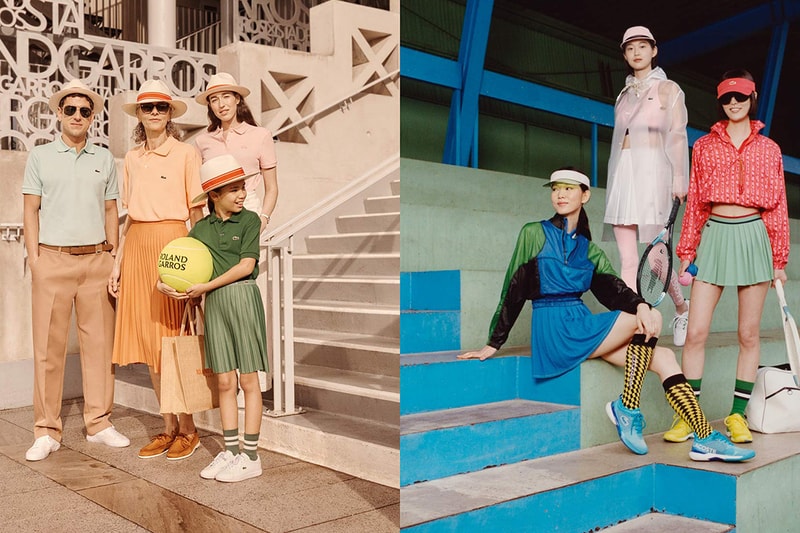 3 of 4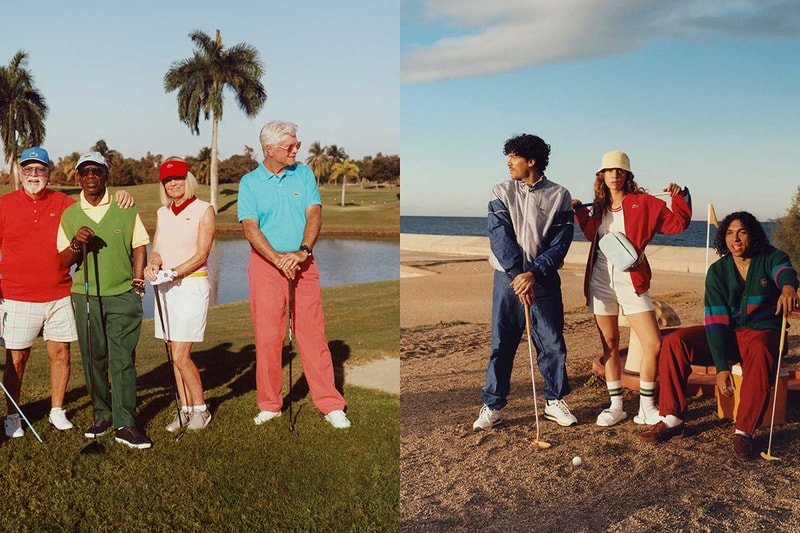 4 of 4
Lacoste is hailed worldwide for its variegated polos, intricate knitwear, and, of course, the iconic Crocodile logo. This recognizable emblem has stood as a representation of the brand's tentpoles: elegance, creativity, and reinvention, for decades. Originally conceived in 1933 by professional tennis player René Lacoste, the brand is the manifestation of his inventive spirit and desire to revolutionize the tennis world and beyond. Today, Lacoste reaches past just the realm of athletes. The Crocodile has influenced tastemakers far and wide, including vintage enthusiasts, international golfers, French rappers, and many more. The Lacoste community is vivacious and passionate and has now been flourishing for 90 years.
In celebration of Lacoste's 90-Year Anniversary, the brand has set out to travel the world, bringing together all of the diverse subcultures that have shaped the Lacoste legacy. In 1926, just a few years before René Lacoste ventured into design, he surprised tennis fans by sporting a short-sleeved polo shirt on the court. This style was not commonplace back then, but Lacoste wore this divergent silhouette for greater freedom of movement and mobility. Little did he know, that performance decision would go on to make international waves. In 1933, René and industrialist André Gillier created the first Lacoste 12.12 polo. The breathable shirt was cut out of petit pique jersey for maximized ventilation and featured the Crocodile that went on to become a household symbol. In the early days of the brand, the Lacoste community consisted of René's friends, family, and young golfers. But it wasn't long before word of the Lacoste impact reached unexpected corners of the world.
Since its inception, Lacoste has been indoctrinated into street culture, pop culture, and the label has even graced some of fashion's most coveted runways, alongside other prolific designers. The Crocodile now represents a living, ever-growing, and ever-evolving heritage that is informed by many different wearers and fans. To commemorate 90 years of this impact, the brand has created a campaign titled "Impossible Encounters" in which the intricacies of its stylistic and geographical communities are spotlighted. The project connects four pairs of Lacoste subcultures to each other, displaying their unique differences and similarities. Different worlds are brought together over a shared appreciation for the uninhibited Lacoste spirit, and viewers are given an exclusive look into the influence Lacoste has had across many regions.
Starting in São Paulo, the self-coined "Lacosteiros" show off their pride within Brazil's vibrant fashion and street culture by mixing and matching bold Lacoste pieces. They are able to channel their creative energy through staple Lacoste classics such as the golf umbrella. Meanwhile, in Tokyo, we are given a glimpse into the vintage fashion collector's scene, where many dedicate their time to learning the history behind timeless fashion pieces. These collectors cherish Lacoste for its attention to detail, esteemed cultural impact, and rich history.
The anniversary campaign then travels to Malreese Golf Club in Miami, where amateur golfers don pastel polos and sunglasses, geared up for a day of play. Elsewhere, we are given a sneak peek into the French golf community in Marseille, who also reach for Lacoste when on the green and who embrace the label's ethos of classic elegance. From France and all the way to New York City's Harlem neighborhood, audiences are shown the distinct sway Lacoste has had on street style. In the early 90s, Lacoste was instrumental in the development of the French rap scene. Rappers could often be spotted decked out in reinterpreted "bourgeois" tennis sportswear, from head-to-toe tracksuits to girolle caps. New Yorkers can also often be spotted in monochromatic tracksuits or traditional white polo shirts, whether they are headed to the tennis club or a social club.
Bringing the 90th Anniversary tour to a close, the campaign then heads to Seoul, Korea, displaying the tennis lifestyle that has become widespread in Korean culture. Passersby can be seen wearing pleated skirts and mismatched socks for good luck. Meanwhile, in Roland-Garros, Paris, we are attuned to the ways in which the Roland Garros community has become a force in the dissemination of the Lacoste legacy as well. To these spectators, Lacoste signifies sporting spirit and tradition, and in 1971 Lacoste even became the official sponsor for the Roland Garros tennis tournament.
By authentically showcasing the dynamic subcultures and groups that have reinterpreted the Lacoste story in their own ways, the brand celebrates its innovation and consistent momentum. The 90th Anniversary Campaign is brought to life by curators Fernanda Souza (São Paulo) and street style specialist Motofumi "Poggy" Kogi (Tokyo). Irish photographer Ronan Gallagher offers a documentary-style approach to the project, showing each community in their most raw and authentic forms, while directors Yoni Lappin and Chris Saulnier give the campaign a personal touch through the addition of intimate interviews and witty dialogue.
As a continuation of this campaign, throughout the year Lacoste will debut pop-ups in each subculture's local area. The themes of each pop-up will span the different cultural areas that Lacoste reaches, from vintage shopping to tennis playgrounds. Each pop-up will offer limited-edition products characterized by each region and will also act as a meeting and collaboration space for members of the communities to connect.
The pop-ups will be held in each city on the following dates. To learn more about Lacoste's 90th Anniversary, visit lacoste.com.
Seoul, South Korea – May 12-21st
Paris, France – May 13th
São Paulo, Brazil – May 18–26th
Roland-Garros, Paris, France – May 26-27th
New York City, USA – Sep. 9th
Tokyo, Japan – Sep. 8-18th
Paris, France – Sep. 29-30th