Niantic and Capcom Are Developing an Open World 'Monster Hunter' AR Game
Featuring a gameplay format similar to 'Pokémon Go.'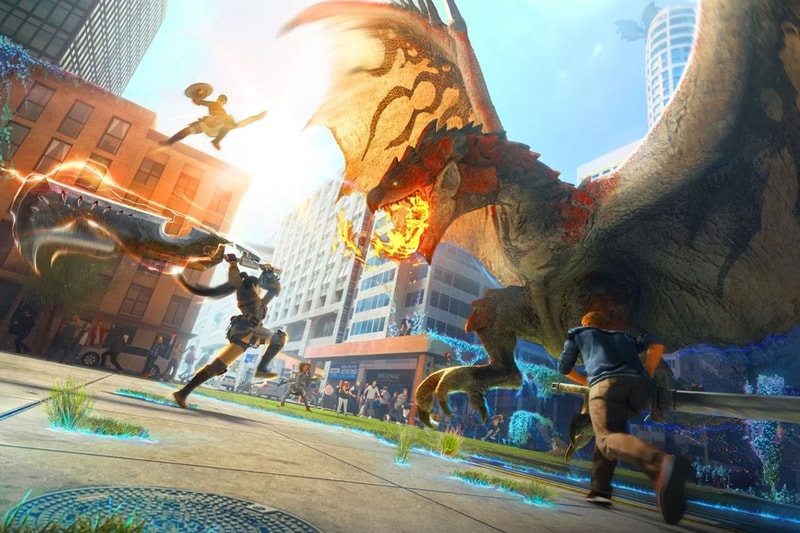 Niantic, the mobile developer behind Pokémon Go, is working on a Monster Hunter action RPG. The game will add to the long-running franchise that launched with its first title in 2004.
Developed in collaboration with Capcom, Monster Hunter Now will be a free-to-play mobile game. The game sounds like it will be strikingly similar to the open world of Pokémon Go, with Niantic saying it will bring the "exciting experience of Monster Hunter to streets, parks and neighborhoods around the world."
Assuming the role of a hunter, players will be challenged to team up with other hunters to destroy some of the most powerful monsters in the world. As a mobile game, players will be able to invite their friends to play alongside them for a more developed experience.
The game is intended to be played at one's own pace and convenience and is geared toward players of all skill levels. Adding on to the franchise, Monster Hunter Now introduces a new feature called Paintball. When used on a monster, a hunter can then bring the monster back to their home location and hunt it at a later time either solo or with teammates.
"Monster Hunter Now is a new and unprecedented Monster Hunter game that entices players to go out with their Palico and encounter incredible monsters in the real world," Capcom's Monster Hunter producer Ryozo Tsujimoto said. "Niantic's AR technology delivers a 'here and right now' hunting experience, something that can be played casually, while honoring the game play and hunting action that only Monster Hunter can offer."
The game's AR is built on Niantic's own Lightship platform, overlaying graphics onto the real world. While Monster Hunter Now is slated to launch in September 2023, those interested in playing ahead of then can sign up to be considered for Niantic's closed beta test.
In other gaming news, a Harry Potter Quidditch video game is on the way.