A 'Harry Potter' Quidditch Video Game Is On the Way
Offering both solo and online multiplayer experiences.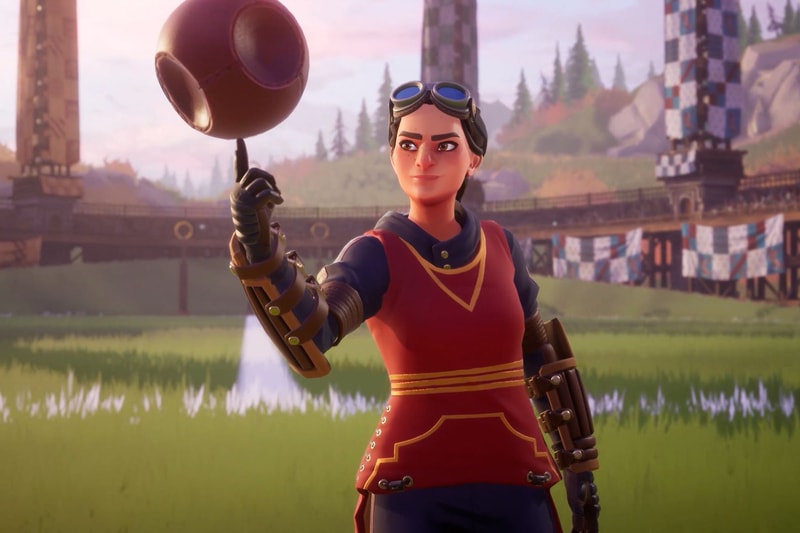 Following the success of Hogwarts Legacy, Warner Bros. Games now teases another title from the franchise called Harry Potter: Qudditich Champions. Set to arrive or both PC and consoles, the game is said to be an "online multiplayer team sports game" which Unbroken Studios, the team behind the upcoming Suicide Squad: Kill the Justice League title, has been working on for the past couple years.
In a FAQ blog, Warner Bros. Games revealed that Quidditch Champions willl be a stanadlone experience, falling under the Portkey Games label.
"While Portkey Games are not direct adaptations of the books and films, the games are firmly rooted in the magical universe of the Wizarding World," writes WB Games. "While remaining true to J.K. Rowling's original vision, Portkey game developers chart new territory by creating fresh ways for fans to immerse themselves in the Wizarding World."
Players will be able to create and customize their own Quidditch Champions, and both solo and multiplayer experiences are available.
"It engages players in the sport of Quidditch and other broomstick adventures alongside friends in a competitive, multiplayer setting," WB Games continues. "You can play Harry Potter: Quidditch Champions solo or team up with friends or others online."
Those interested can sign up for limited playtests here and stay up to date with the latest announcement via the game's dedicated Discord server.
Calling all Beaters, Chasers, Keepers, and Seekers! Harry Potter: Quidditch Champions limited playtest signups are live now! Sign up at https://t.co/E9cQekLOzV. #QuidditchChampions pic.twitter.com/AQhKfg4NKD

— Warner Bros. Games (@wbgames) April 17, 2023
In other news, Monster Energy reportedly tried to get Pokémon to change its name.