Dior and Philippe Stark Reunite for Delicate Furniture Collection in Milan
With updated versions of the Monsieur Dior armchair, as well as the Medallion and Miss Dior chairs.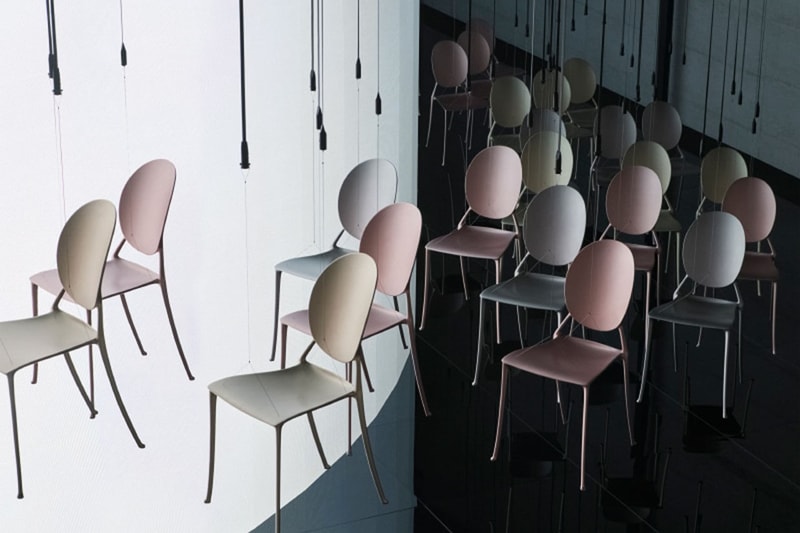 1 of 14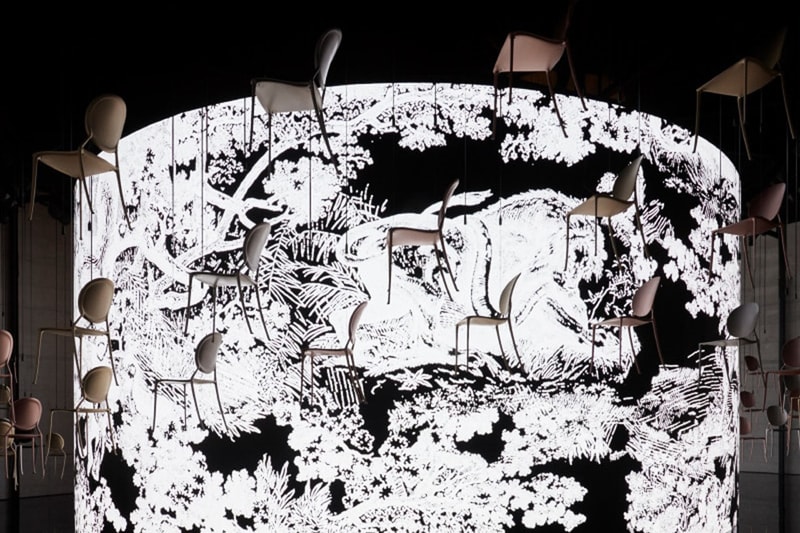 2 of 14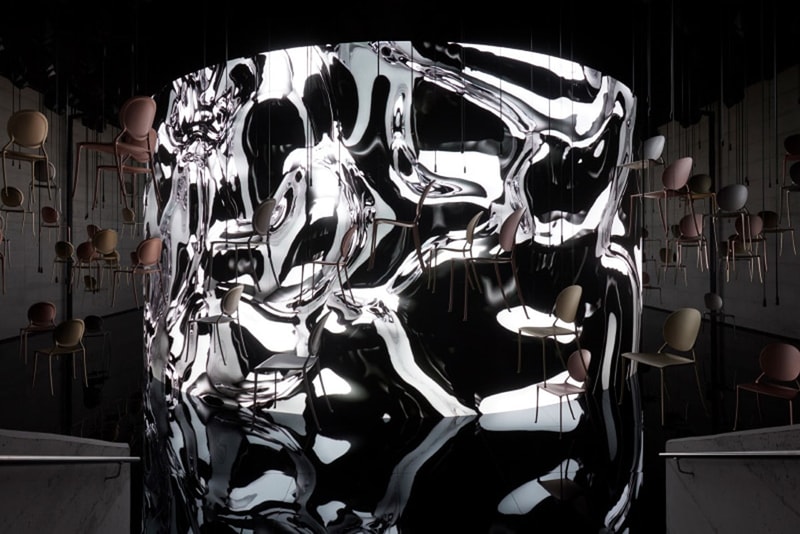 3 of 14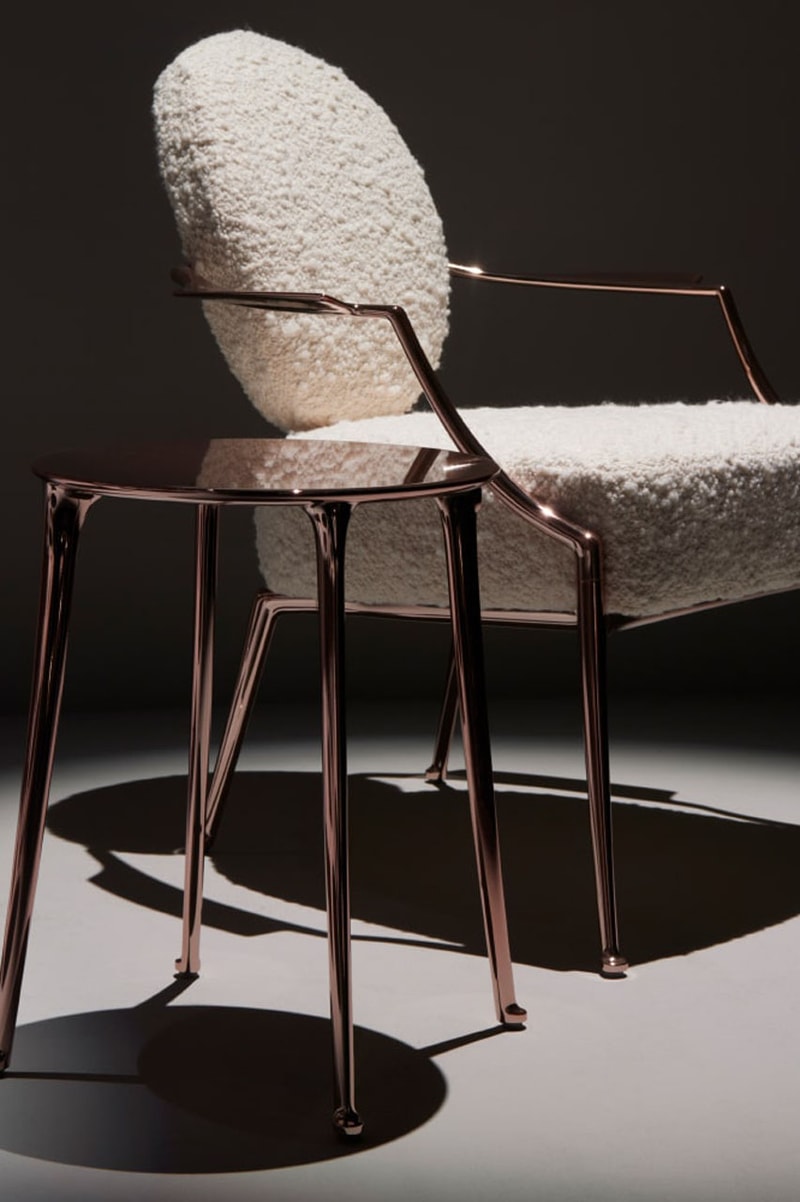 4 of 14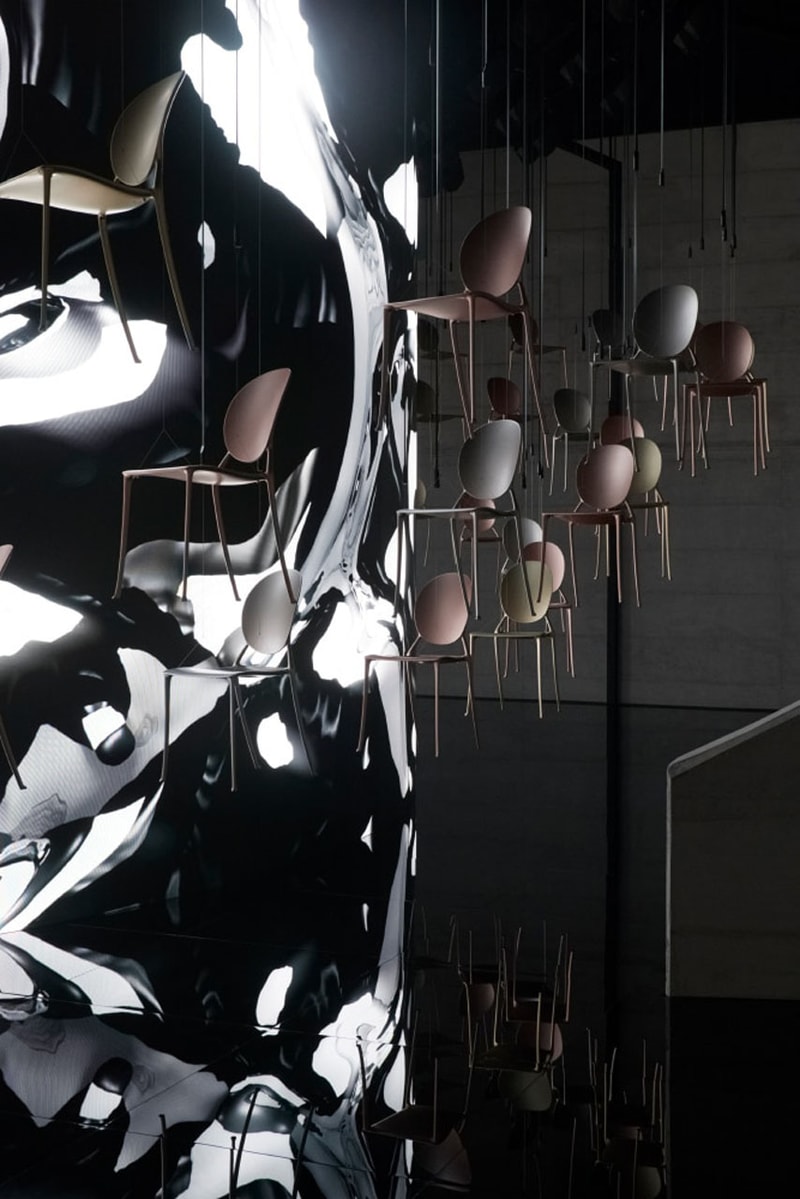 5 of 14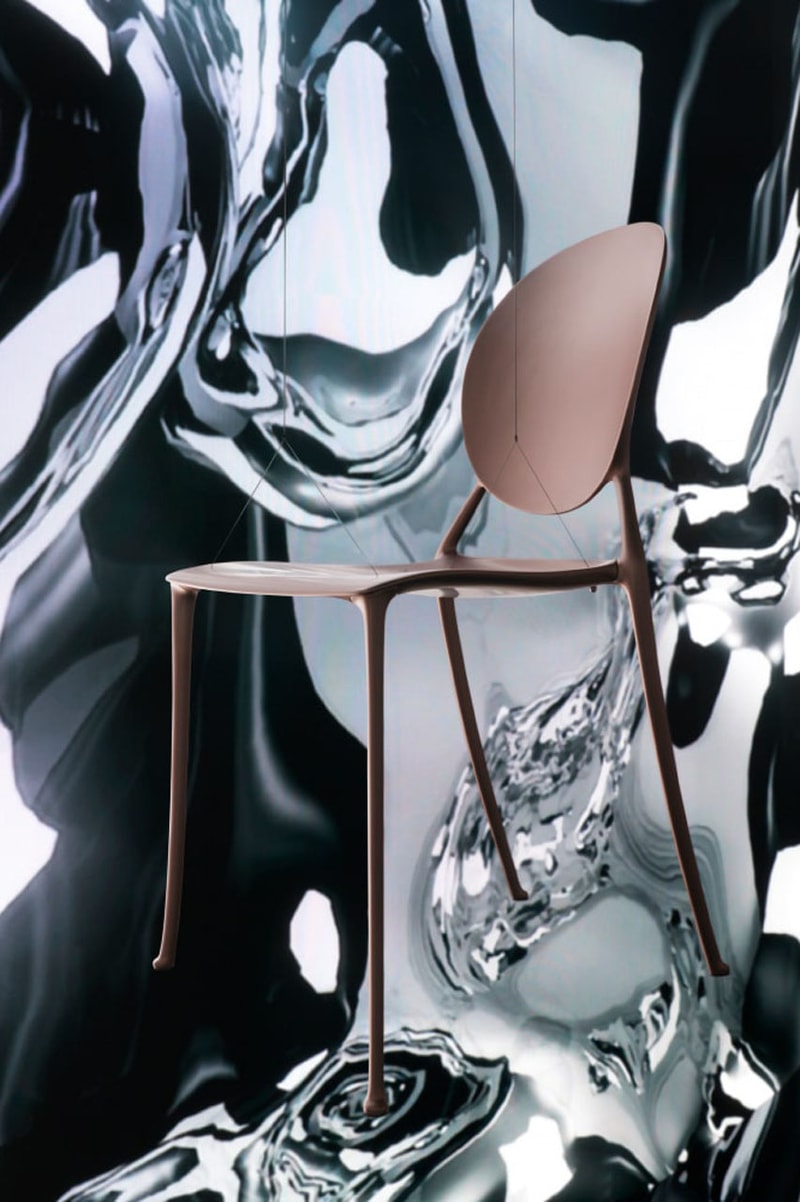 6 of 14
7 of 14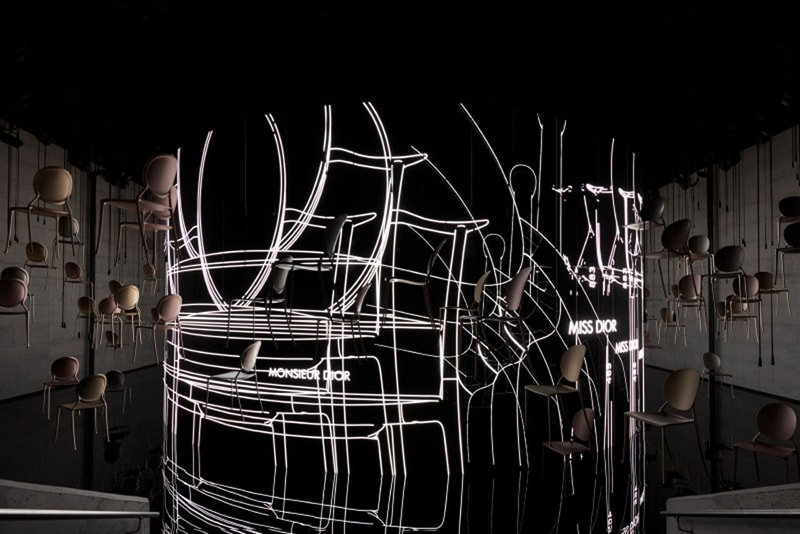 8 of 14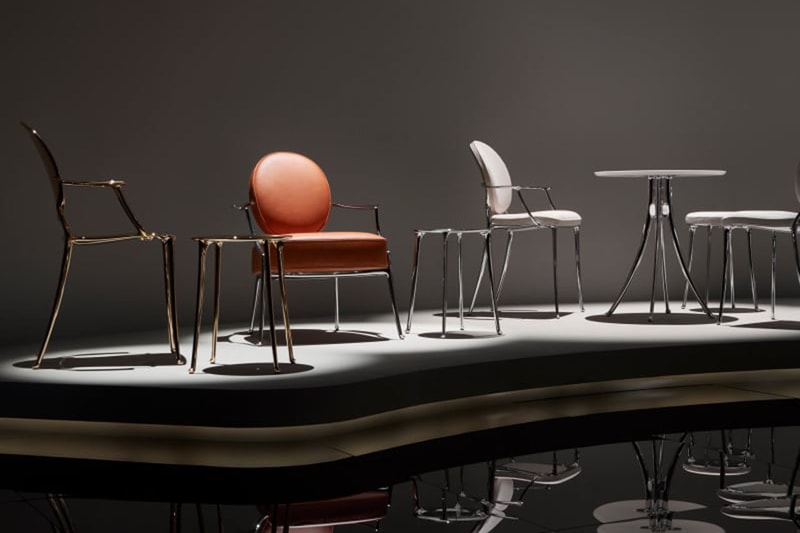 9 of 14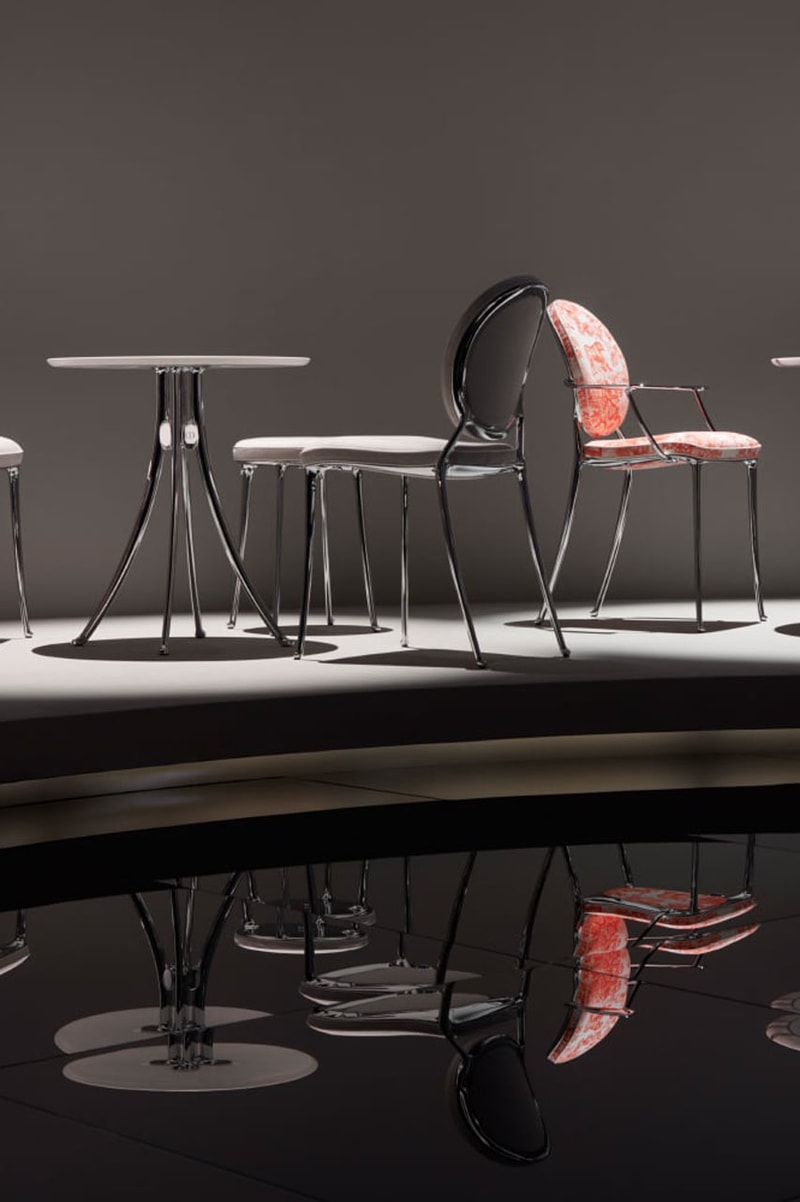 10 of 14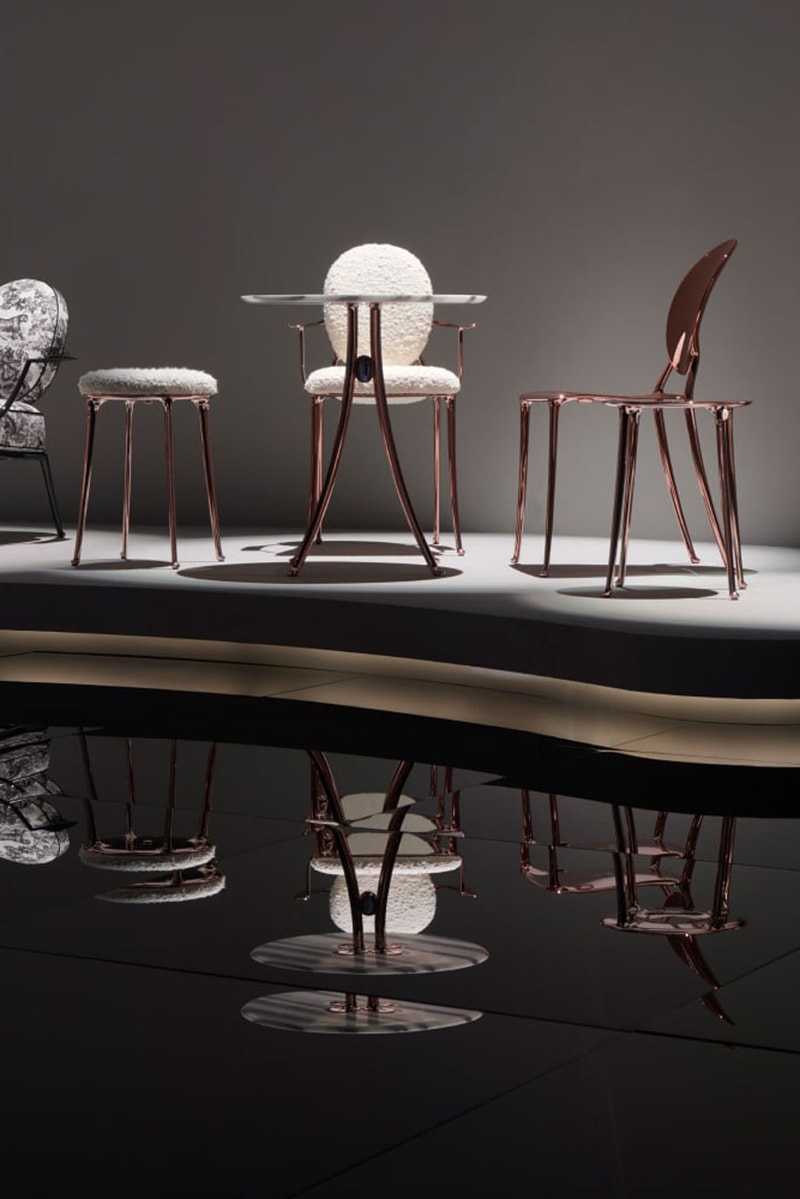 11 of 14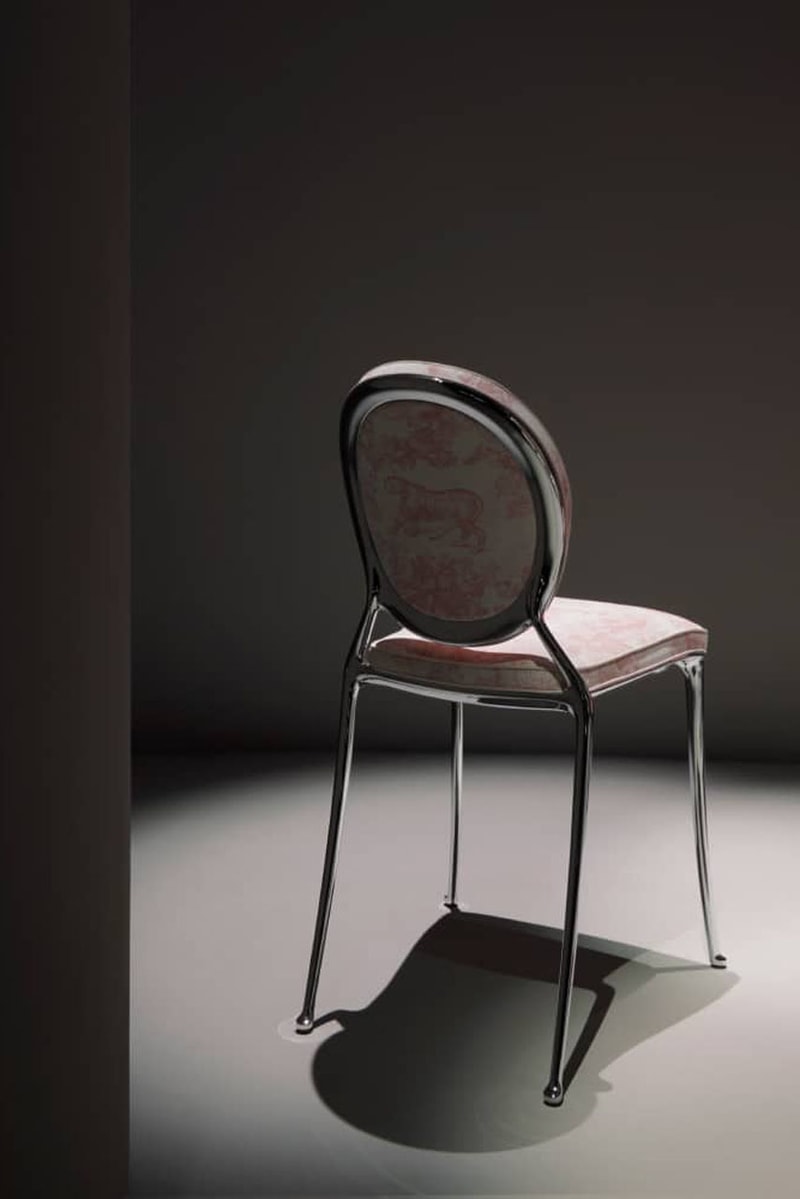 12 of 14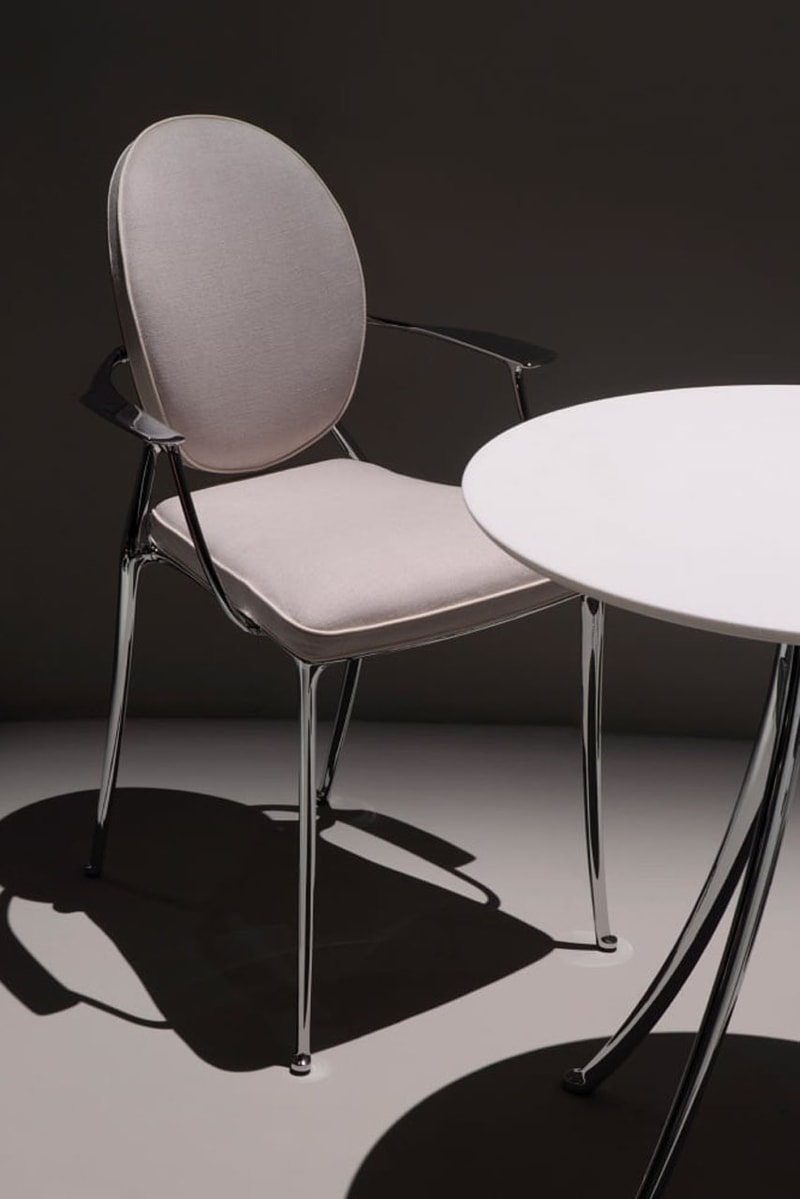 13 of 14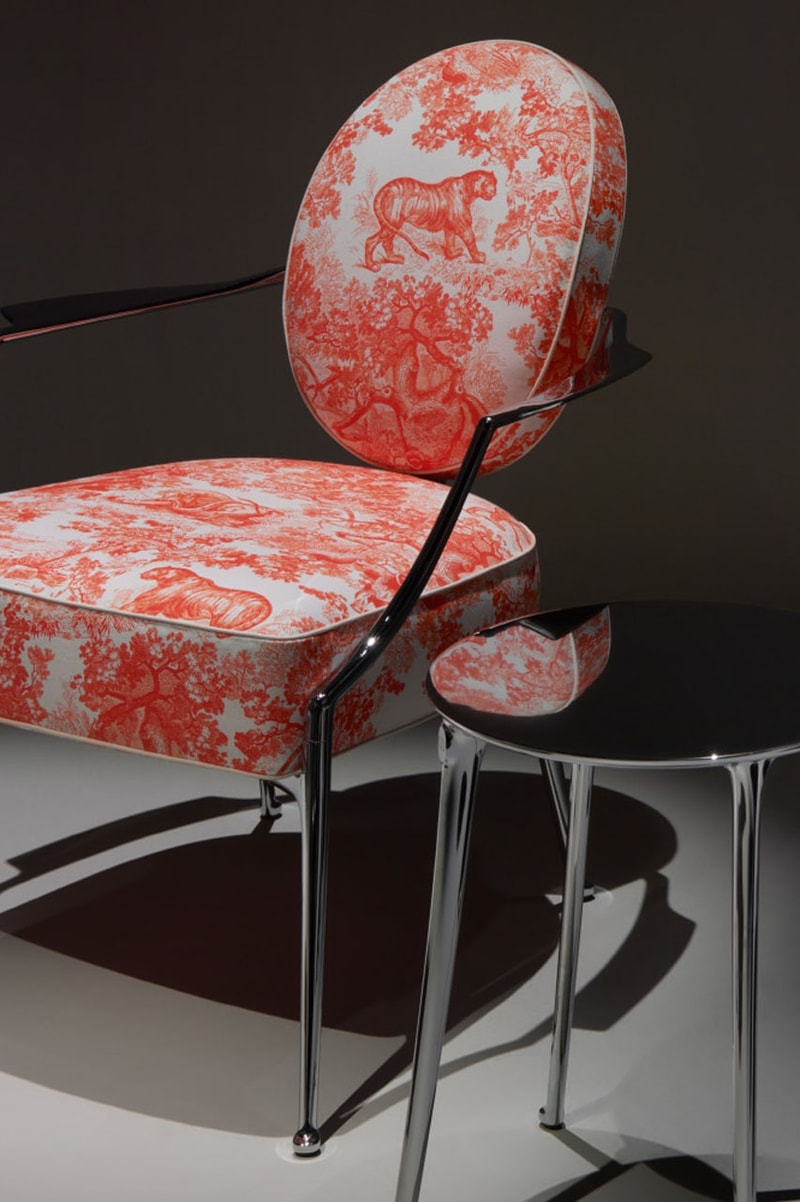 14 of 14
Dior has reunited with Philippe Starck to craft a collection of sleek furniture items at the Salone del Mobile 2023 in Milan. In tribute to the House's Monsieur Dior, the timeless lineup features a redone iteration of the emblematic Monsieur Dior armchair, as well as new versions of the Medallion and Miss Dior chairs.
Starck's penchant for minimalism transforms and refines the signature armchair's composition, placing emphasis on elegant craftsmanship and a sense of nobility in material. The chairs, available in polished or lacquered aluminum, ecru bouclé fabric and several hues of toile de Jouy, appear next to a series of tables and stools, all constructed with the same sense of delicacy.
"This duo of creations — the Miss Dior chair and the Monsieur Dior armchair — is thus perfectly balanced through these vital, existential notions of gravity and lightness, of yin and yang," said Starck, via WWD. "At the center of the design is this magnificent paradox: making the most of less to give the most of more. Empty being more powerful than full. A way for me to increasingly explore my passion for Asian cultures, where the object is described by what 'surrounds' it, the contour, the remaining space 'around' it."
The Dior by Starck collection will be on display at Palazzo Citterio in Milan from April 18 to 23. There, the designs come to life alongside an engaging video and musical exhibition crafted in partnership with Soundwalk Collection, which consists of Stephan Crasneanscki and Simone Merli.
Following the showcase, the collaboration will be available to shop at select Dior stores beginning in 2024 and it can be ordered from all Dior boutiques. Take a look at the range in the gallery above.
In more design news, Jacquemus made his first foray into furniture design with an Exteta collaboration.