Nike and StockX Court Documents Indicate Reseller Received 38 Fake Pairs of Air Jordan 1s From the Platform
The Nike vs. StockX saga continues.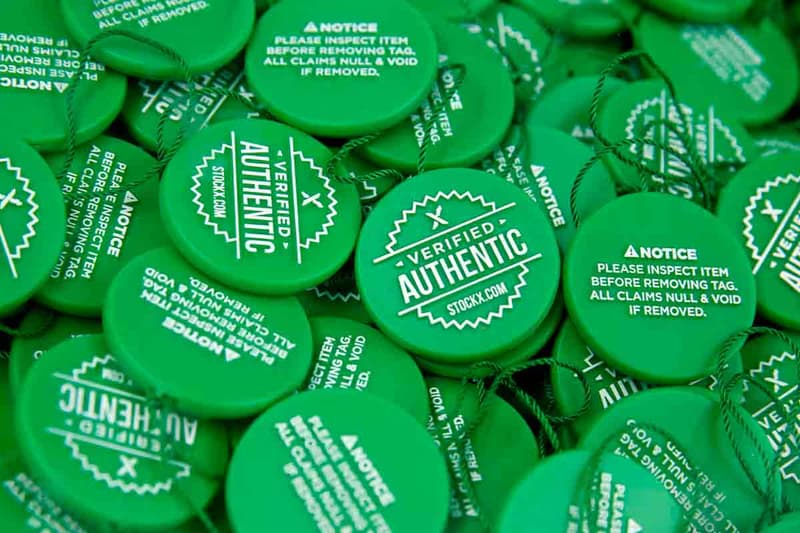 Towards the end of 2022, events between Nike and StockX got heated as the two companies engage in an ongoing lawsuit. Nike was suing the reseller platform for allegedly selling counterfeit shoes and having an unreliable authentication process. As the Nike v. StockX legal saga continues, recent court documents have been unveiled, revealing that a reseller once received 38 pairs of fake Air Jordan 1s from the platform.
Nice Kicks reported the information from the Twitter account, @Sockjig, a respected figure in the sneaker world, said they exclusively "spoke to the collector/reseller involved in the Nike x StockX case. He bought many University Blue, Mocha, and Hyper Royal Jordan 1s on StockX when the market price had dropped with the intent of holding and flipping later. 38 of them were fake." The court document reveals that the resale platform had "authenticated" the shoes. It is important to note that since the scandal in November 2022, the company has removed the word "authenticated" from its pages.
In the event of receiving 38 fake AJ1s, Nike visited that reseller in July to confirm that at least 38 pairs of shoes received by the customer from StockX had been fake. The customer has since returned all the pairs on StockX for a full refund. At present, StockX's current policy is that "an order is created and we are unable to offer returns, exchanges, or swaps. You can always resell the item on our platform if you no longer wish to keep it." When the news first came out regarding Nike's counterfeit claims, StockX responded with a statement of their own, wholly refuting the claims,
We take customer protection extremely seriously, and we've invested millions to fight the proliferation of counterfeit products that virtually every global marketplace faces today. Nike's latest filing is not only baseless but also is curious given that their own brand protection team has communicated confidence in our authentication program, and that hundreds of Nike employees – including current senior executives – use StockX to buy and sell products. This latest tactic amounts to nothing more than a panicked and desperate attempt to resuscitate its losing legal case against our innovative Vault NFT program that revolutionizes the way that consumers can buy, store, and sell collectibles safely, efficiently, and sustainably. Nike's challenge has no merit and clearly demonstrates their lack of understanding of the modern marketplace.
Take a look at the court document below.
Exclusive: I spoke to the collector/reseller involved in the Nike x StockX case.

He bought many University Blue, Mocha, and Hyper Royal Jordan 1s on StockX when the market price had dropped with the intent of holding and flipping later. 38 of them were fake. pic.twitter.com/UFwcLy9S1X

— sockjig (@sockjig) March 17, 2023
I should add that these 3 sneakers in particular had very good quality fakes flood the market in summer of 2022, which is why the market had dipped on them. And StockX, allegedly, had a tough time authenticating them.

— sockjig (@sockjig) March 17, 2023
In other footwear news, here is an on-feet look at the Nike Ja 1 "Mismatch."