StockX Releases Statement Regarding Nike Counterfeit Claims
Showing their utmost confidence in their authentication program.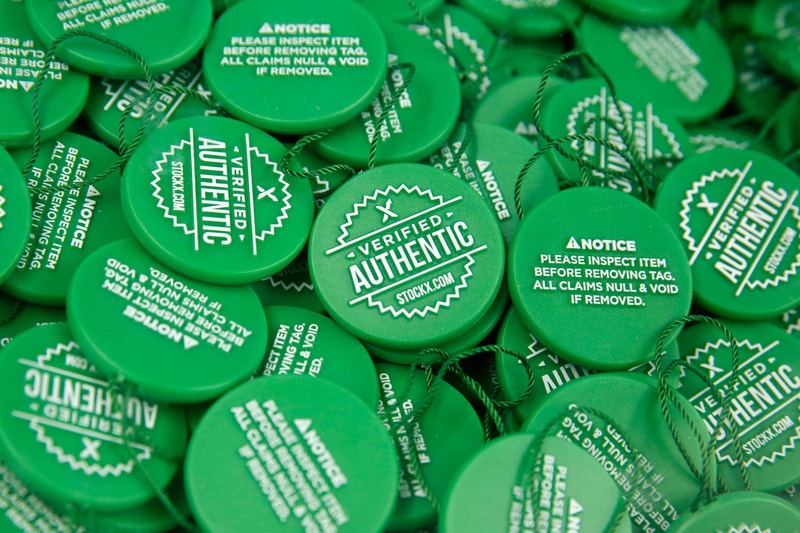 HYPEBEAST recently reported on Nike's claims against StockX for selling fake shoes on its marketplace. Just earlier this week, Nike amended its court filing to include its own findings when the sportswear giant purchased four counterfeit pairs of sneakers on the StockX platform.
Now StockX has responded with claims of their own and a statement to refute Nike's accusations. The online marketplace wrote,
"We take customer protection extremely seriously, and we've invested millions to fight the proliferation of counterfeit products that virtually every global marketplace faces today. Nike's latest filing is not only baseless but also is curious given that their own brand protection team has communicated confidence in our authentication program, and that hundreds of Nike employees – including current senior executives – use StockX to buy and sell products. This latest tactic amounts to nothing more than a panicked and desperate attempt to resuscitate its losing legal case against our innovative Vault NFT program that revolutionizes the way that consumers can buy, store, and sell collectibles safely, efficiently, and sustainably. Nike's challenge has no merit and clearly demonstrates their lack of understanding of the modern marketplace."
The retail giant appears to reaffirm its belief that Nike's claims are "baseless" and do not have standing. Nike first filed a lawsuit against StockX in February claiming that the brand has been utilizing its trademark for its Vault NFTs without official permission. However, StockX has argued that the Vault NFTs are not considered to be digital sneakers but are instead just physical sneakers stored in a digital vault that can be traded online.
Nike has not yet responded to StockX's above statement. It remains to be seen how the rest of the legal proceedings will unfold.
Elsewhere in footwear, take a look at the Blackstock & Weber updates with Ellis Peny Loafer in "Garden Snake."