Everything We Know About Kendrick Lamar's 'Mr. Morale & the Big Steppers'
The rapper's first solo project in five years arrives on Friday.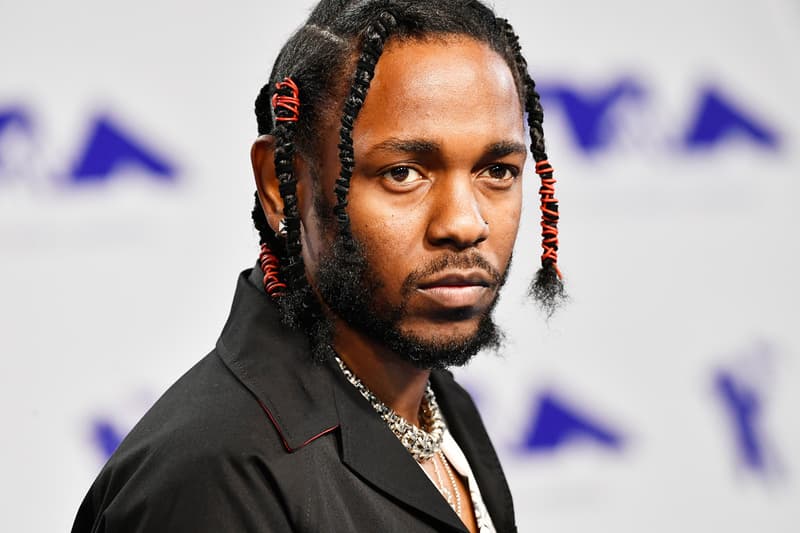 Since announcing his fifth LP last month, Kendrick Lamar has set the hip-hop industry ablaze, with fans and critics alike ruminating on what the rapper will have to say on his first album in half a decade. He's already dropped one song and music video off of the project, the symbolism-packed "The Heart Part 5."
Inspired by soul and funk from the 1960s and 70s, the single gave fans their first taste of what's in store for the album's release come Friday. Following the old school rap sound of 2017's DAMN., Lamar is ushering in a new musical era with Mr. Morale & the Big Steppers.
Leading up to the album's release, here's everything we know so far:
The project will mark Lamar's final release through Top Dawg Entertainment
Lamar declared his return last month, sharing a link on social media for a cryptic website called oklama. Its homepage features three clickable folders, a yellow one, titled "nu thoughts," leads to a longer message penned in August 2021. "As I produce my final TDE album, I feel joy to have been a part of such a cultural imprint after 17 years," Lamar wrote. The rapper's future projects will most likely be released through his own imprint pgLang.
Lamar has reminded fans to ignore rumors about the album
A second, gray folder on the oklama site contains a memo on pgLang letterhead, officially announcing the upcoming Mr. Morale & the Big Steppers. In addition to the album title and release date, Lamar notes at the end of the memo that "all factual information for this release will come from this source only."
12 new songs have been registered with ASCAP under Lamar's name
Back in September, 12 new singles were reportedly registered under Lamar's name with ASCAP (American Society of Composers, Authors and Publishers), a database that musicians use to license their work to streaming services and other venues. Per screenshots shared by music commentator DJ Akademiks, the registered songs didn't include the "The Heart Part 5," but named allegedly forthcoming records such as "Fighter Thief in the Night," "Fade to Black" and "Empty."
A black folder added to the oklama website earlier this month leads to an image of Lamar holding two CDs of the LP's master copies, as well as a book with the full name of the album. One disc is labeled in marker with "Morale" and the other with "Steppers," hinting Lamar has readed not just one, but two discs worth of new music.
new image on Kendrick Lamar's website. is he teasing a double album? pic.twitter.com/uc1z89JFvf

— SK⚡️ (@raptalksk) May 3, 2022
The first song off of the album, "The Heart Part 5" arrived on Monday, May 9, and contains a sample from an influential force in Motown and Soul music. On his new single, Lamar included an arrangement from Marvin Gaye's 1976 classic "I Want You." From jazz to spoken world and now Motown, Lamar has demonstrated his appreciation for a spectrum of genres on past projects, an element he appears to be leading with on his latest musical endeavor.
The Heart Part 5 https://t.co/DlnQO2g5nw

— Kendrick Lamar (@kendricklamar) May 9, 2022
An accompanying music video utilizes deepfake technology
The official "The Heart Part 5" music video sees the rapper pay tribute to Black icons across industries through shapeshifting via deepfake technology. The visual opens with the quote: "I am. All of Us." As Lamar raps, he's virtually transformed into hip-hop artists such as Nipsey Hussle and Kanye West and other famous Black Americans, including Kobe Bryant, Will Smith, O.J. Simpson and Jussie Smollett. The video adds a new layer to the complex track, leaving fans in anticipation of what Lamar will bring to the table in future visuals.
The cover art shows Lamar in a crown of thorns
Cover art for the album revealed this afternoon features Lamar wearing a crown of thorns and holding a child, while a woman in the background of the image cradles a baby. According to Pitchfork, the image was shot by Bronx photographer Renell Medrano.
View this post on Instagram
Kendrick Lamar's Mr. Morale & the Big Steppers is out everywhere Friday, May 13.