Moncler Heads to the Mountains to Continue its Pursuit of Perfection in Performance Skiwear
We go behind the scenes of the brand's unique approach to gear testing with the head of the St. Moritz Ski School.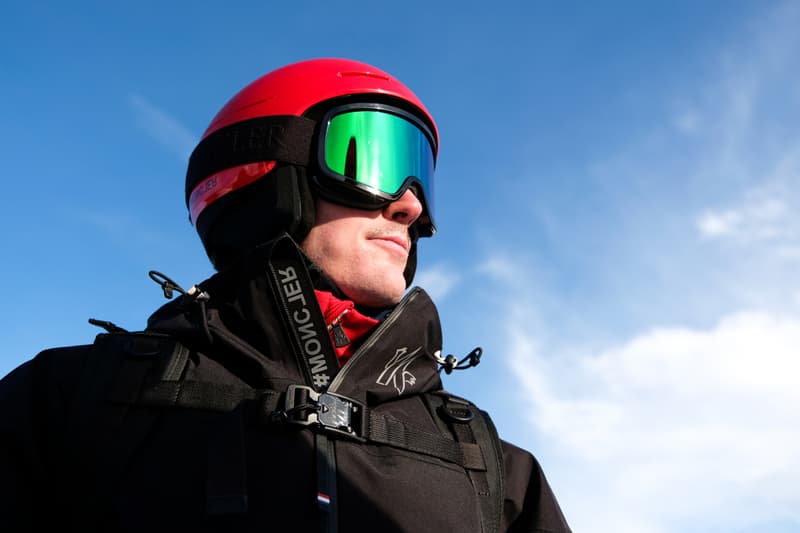 1 of 6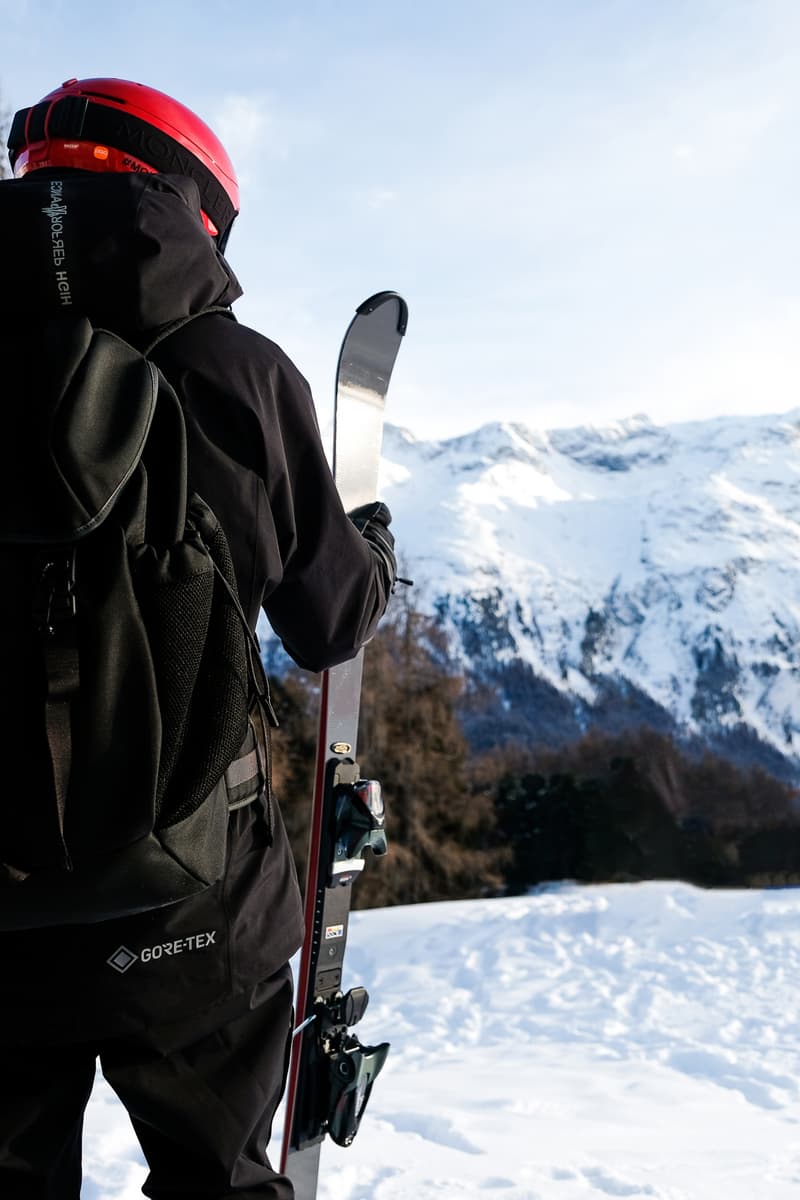 2 of 6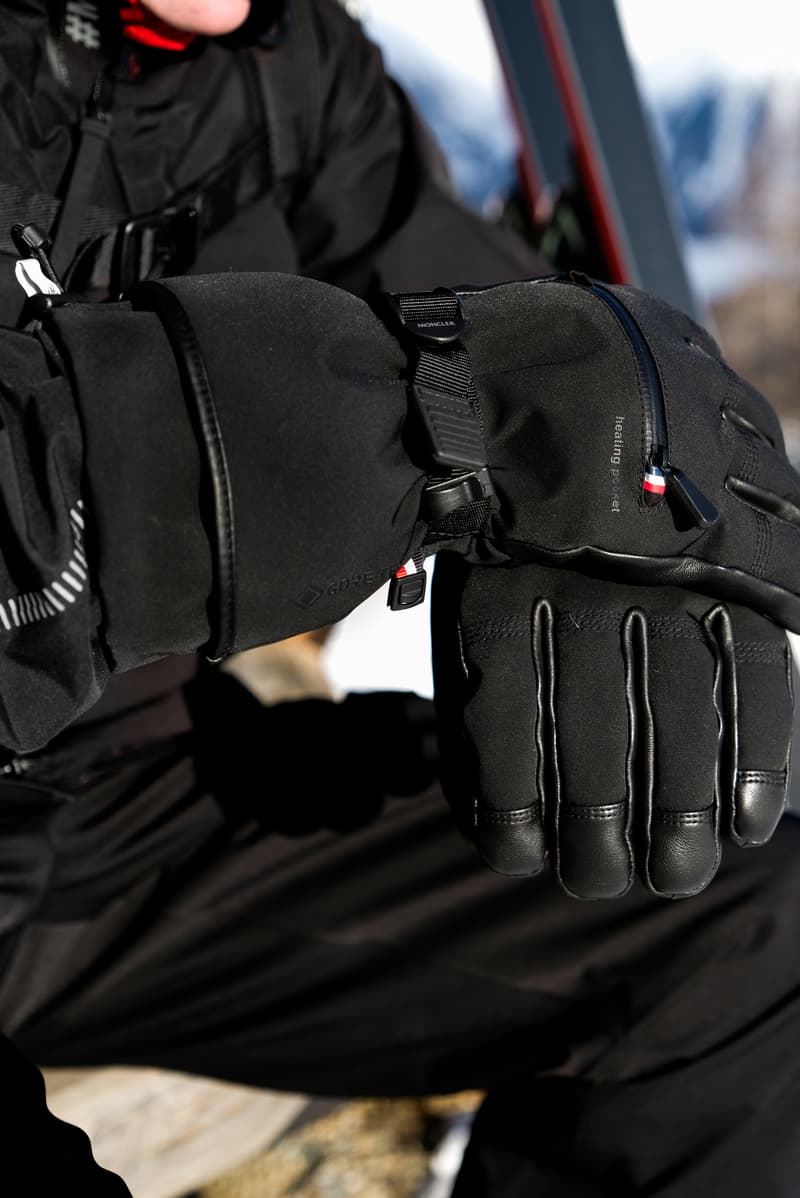 3 of 6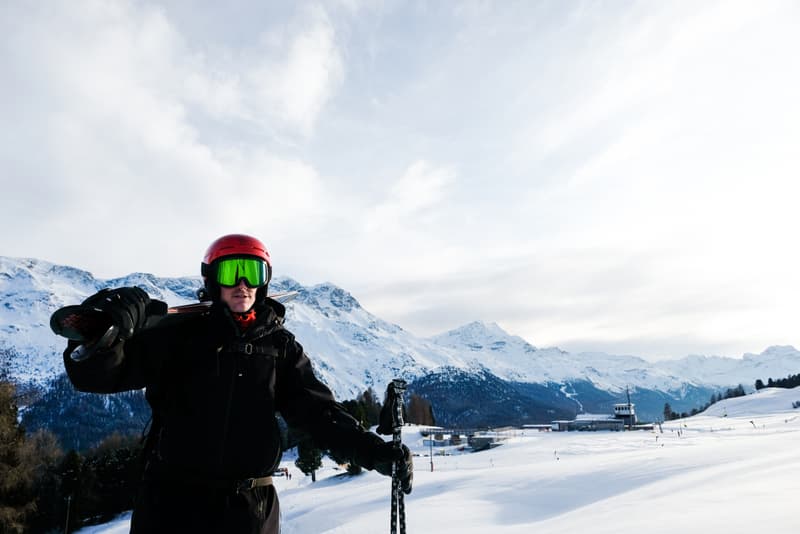 4 of 6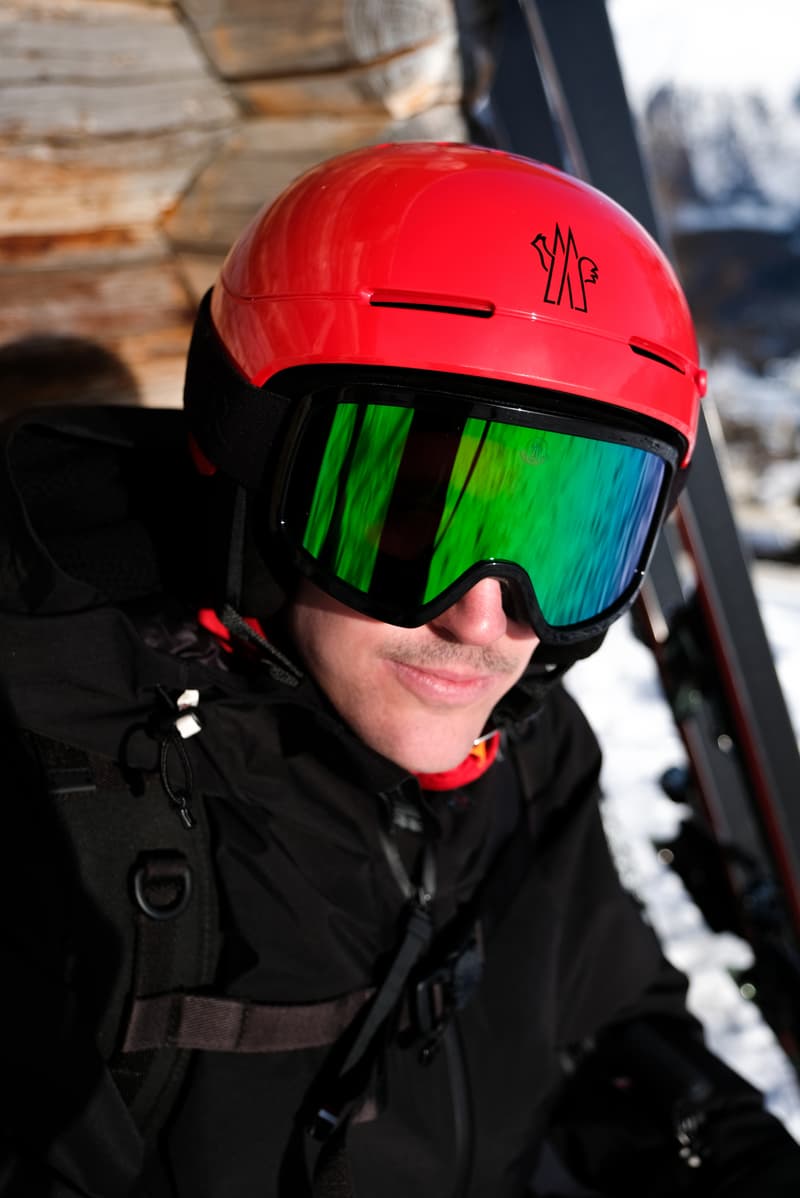 5 of 6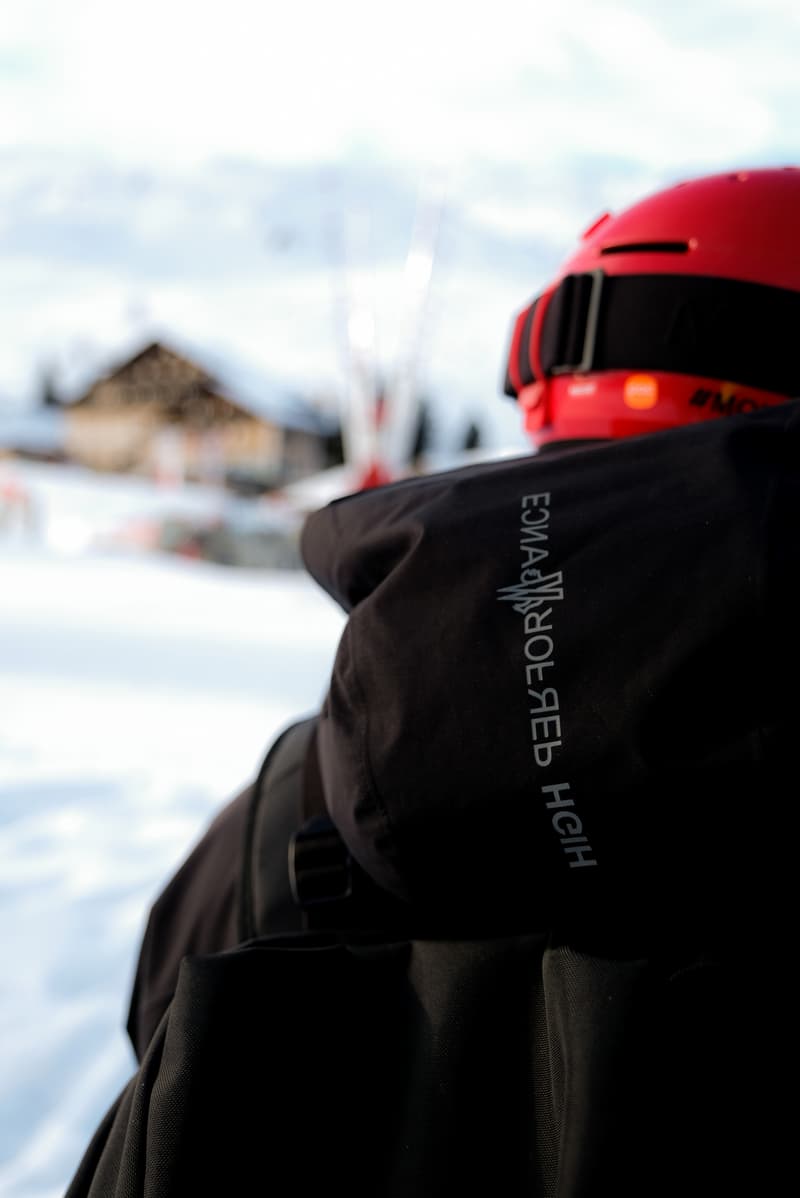 6 of 6
It's safe to say that Moncler is having a bit of a moment. The brand recently hosted 10,000 guests at London's Olympia for its Moncler Genius presentation during London Fashion Week, and earlier this month climbed from 17th to 3rd place on the list of the world's hottest brands according to the Lyst Index.
The luxury brand has cut through culture and earned its status on both the runway and the streets; but it has just as rich a heritage on snowy peaks and ski slopes, and has outfitted world champion athletes and Olympians for over 70 years. Now, amidst the accolades and cultural collaborations, the brand seeks to find unconventional ways to perfect its performance product.
Moncler was founded in the small French commune of Monestier-de-Clermont in 1952 and since its inception has sought to achieve a specific balance of style and substance. Within two years,the brand's down jackets had scaled the peaks of K2 — the world's second highest mountain, but widely regarded as the most dangerous — when the brand outfitted the 1954 Italian expedition that saw Achille Compagnoni and Lino Lacedelli become the first climbers to successfully reach its summit. A decade and a half later, Moncler was chosen as the official outfitter of the French ski team at the 1968 Winter Olympics.
Both instances are testament to the mission at the core of Moncler's brand DNA: to design and manufacture the highest level of performance wear for those who perform at the highest levels. Aiming to build on its success in the field, in 2010, the snow-capped city of Grenoble became the namesake for the brand's line of high-performance ski wear — Moncler Grenoble.
When looking to perfect their product, sportswear brands will often work alongside athletes to test and trial — and Moncler Grenoble is no exception. Its roster includes freeskier Richard Permin, as well as Olympians Shaun White and Perrine Laffont. But a lesser-known partnership — one that's almost two decades deep, having began in 2006 — might just be the ace up its sleeve that sets it apart: a ski school, or rather, The St. Moritz Ski School. Founded in 1929, it's the largest in Switzerland, as well as being one of the oldest, and St. Moritz itself couldn't be a more fitting town for a brand like Moncler. Located in Switzerland's Engadin valley, the luxury alpine resort town has twice hosted the Winter Olympics, is home to the world famous Cresta Run, and has been described as the "Monte Carlo of the ski world".
So, how do the worlds of Moncler and a ski school in Switzerland come together? Hypebeast recently caught up with Tiziano Zeller, Executive Director of the St. Moritz Ski School, to talk about skiing and the symbiotic relationship between the two entities which sees Moncler outfit the organization's instructors in return for feedback that directly impacts the product they make.
Zeller, a former Swiss Army Special Forces soldier, has been with the school for the past 10 years. He has skied for most of his life and compares the widespread nature of the sport in Switzerland to the love for football in Brazil, "it's just normal, every town has its own Ski Club," he says. Now, although in charge of the entire ski school operation, you can still find Zeller along with his team out on the snow for hours on end. But while professional athletes have teams of people to tend to them, it's different when you are the ones doing the tending: working through the day without a break is commonplace for the ski school instructors, and as a result, making a uniform that provides comfort and practicality in performance even more paramount.
With that in mind, Zeller's revelation that until the partnership with Moncler, waterproof uniforms weren't standard is starkly surprising. In fact, they were impractical in more than one way. "We had pretty heavy ski uniforms. And then in 2015, Moncler changed it to a high-performance, much lighter [uniform]. It was a big change for us." Like gloves, balls and cleats are to a footballer, solid kit on the slopes forms part of your toolbox. Moncler's pursuit of high-performance perfection is being informed by those who don't just wear the product, but put it through its paces.
But substance without style can only get you so far, at least according to Zeller. "Everybody's looking at us," he says. "We are famous because we are the red ones here in St. Moritz. So it's because of the design, [that we are recognized]." On the white of the mountain, there is something distinct about spots of red snaking through the snow. This is where Moncler's sartorial credentials come into play. The brand — which recently collaborated with adidas Originals and Mercedes-Benz — has found the sweet spot between product that looks great and product that functions well at extremes. The Montgirod Ski Jacket, for example, is an insulated wind and waterproof ski jacket that also features a built-in RECCO Reflector — a small, battery-free, passive transponder that helps rescue teams find the wearer in the event of an avalanche. Overkill for the average urbanite, but a potential lifesaver for those on the mountains. Asking what the ex-Special Forces ski school leader thought about that provided a fairly practical answer itself: "Yeah, that's nice," he says matter-of-factly after a long day on the snow.
The St. Moritz Ski School is one of several that Moncler Grenoble is in partnership with and the brand has a strong presence at renowned ski resorts across the world. These include Verbier and Zermatt in Switzerland, Cortina in Italy, Courchevel and Val d'Isère in France, and Japan's Niseko amongst others, allowing for an unmatched and almost limitless talent pool from which it can try and test its product. It's a mutually-beneficial, cyclical, relationship that has helped to keep the brand at its peak for over seven decades.