NBA Exec Reportedly Says LeBron James Could Be Traded to the Golden State Warriors
An out-of-reach rumor or a potential reality?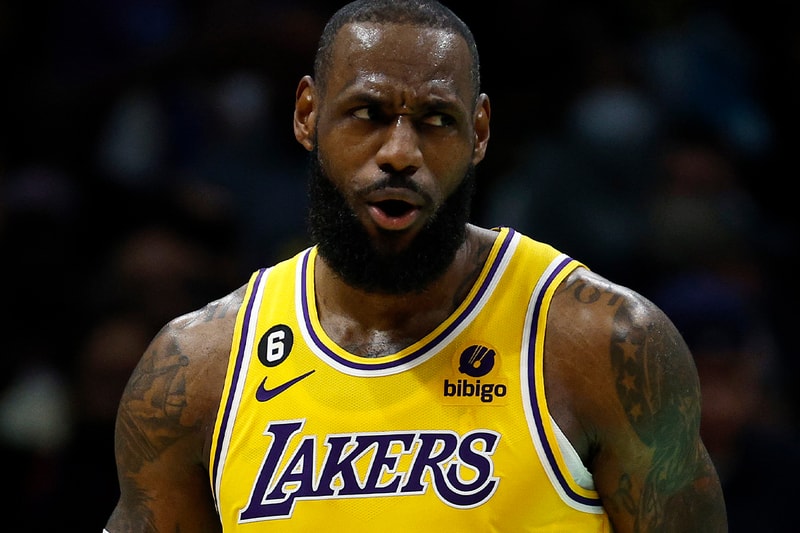 The 2022-23 NBA has been unexpected. Coming off of their championship win last season, the Golden State Warriors have not lived up to expectations. Currently, the Warriors sit in eighth place with a 20-21 record. In the West, the Los Angeles Lakers are not doing great themselves despite having star players like Anthony Davis and Russell Westbrook working with one another. The Lakers are in 12th, with a 19-22 record.
An NBA executive recently spoke with Heavy Sports' Sean Deveney regarding a potential swap between the Lakers and the Warriors. The anonymous executive said that there are talks around swapping Jordan Poole for other players, including Lakers star LeBron James. The executive explained how the trade might work,
"If there is a bidding war going on at some point, the Warriors are in a great position because they can give you the young guys – [James] Wiseman or [Jonathan] Kuminga or [Moses] Moody, or [Pat] Baldwin, whoever the Lakers want.

But you have to add either Poole or [Andrew] Wiggins, and that's not easy. But if they want to win now, you can give up Poole if you are getting back LeBron, right? If they keep Draymond [Green] and come back with Steph [Curry], Klay Thompson, Draymond and LeBron, that would be a fun, fun team to watch."
While James has pledged his allegiance to the Lakers many times, data has linked the Warriors as a top favorite to trade for James. In a recent report from Sam Quinn of CBS Sports, he listed an index of potential trade destinations for James. It noted that the Warriors would be one of the top landing spots for the veteran player. Quinn wrote, "Hey, speaking of quotes launching rumors, James wasn't even a little subtle in April when he said that Stephen Curry would be the player in today's league with whom he'd most want to play."
It remains to be seen if LeBron James and Jordan Poole will be the subject of a future Lakers and Warriors trade.
In other sports news, LeBron James and Kevin Durant are currently leading the NBA All-Star fan votes.