Freddie Gibbs Is Planning Four New Albums
Including joints with Madlib, The Alchemist and Boi-1da.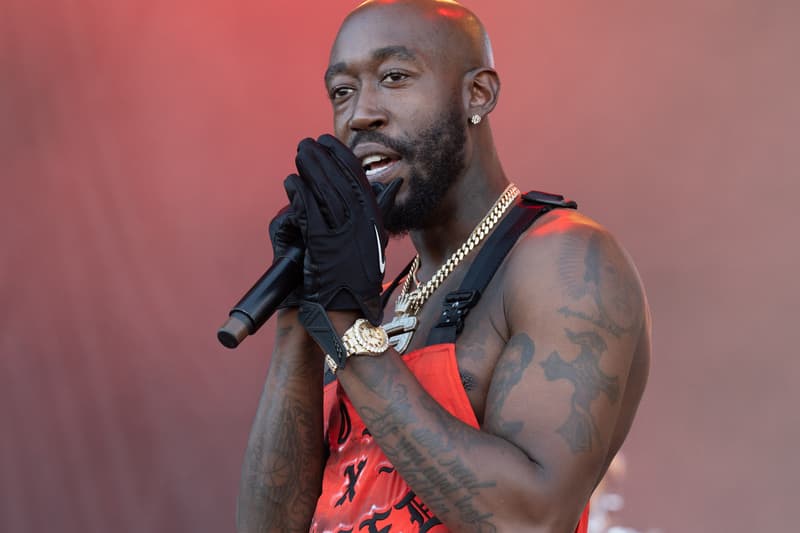 Freddie Gibbs is keeping himself busy as he plans work on four new albums.
The $$$ rapper confirmed the news to XXL Magazine, "Alchemist and Madlib ain't goin' nowhere, so keep that in mind. And me and Boi-1da in the studio now real, real, real heavy." He also teased a possible R&B project, "I'm making the best music of my life, so it's no reason to stop. And I'm the king of R&B, so I gotta do that album as well."
Release dates for the records are yet to be revealed, but this will mark the eight overall project from the MadGibbs duo, the third studio album with Alc and a debut effort with Boi-1da.
Gibbs also opened up about his foray into acting, explaining that he is taking the craft seriously after receiving praise for his lead role in Down With The King. "I'm going into this thing full force because I really think I can be the next Don Cheadle, the next Samuel L. Jackson. I can really dig into that world," he shared. "I'm studying. I'm working, taking my classes. I'm doing what I gotta do to be the best at it. I want to be considered one of the best. I don't want to just be some goddamn rapper in some hood movies. That ain't me. I need to be up there with the Mahershala Alis."
He added, "My goal is to be the best rapper-transition-actor ever, of all time. That's my mission right now. I think I can accomplish that if I sink my teeth into the acting world the same way I did in the rap world. I look at guys like Ice Cube, Mos Def, Common, even Joey Bada$$, 50 Cent. Damn, those guys are an inspiration to me."
Elsewhere in music, Donald Glover confirmed that Childish Gambino is not yet retired.