COMME des GARÇONS HOMME PLUS FW23 Relies on Deconstruction and Reconstruction
Unconventional cuts turn formalwear avant-garde.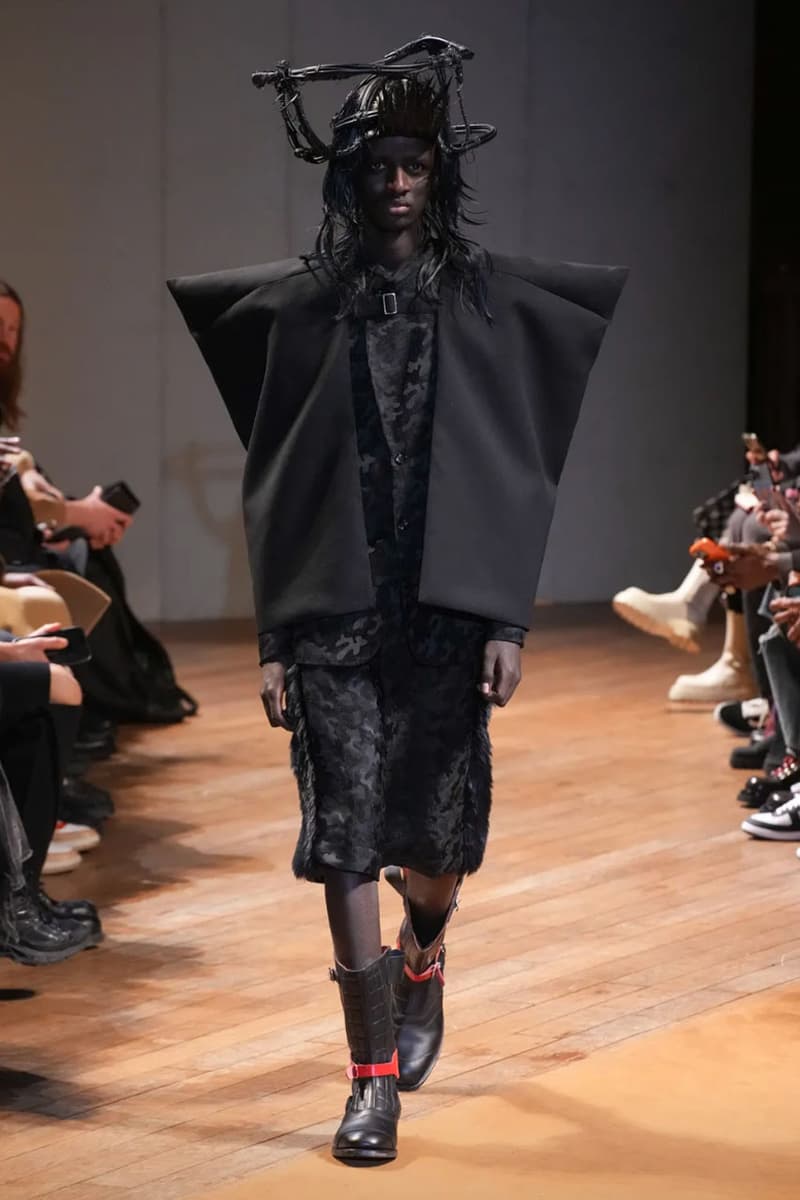 1 of 37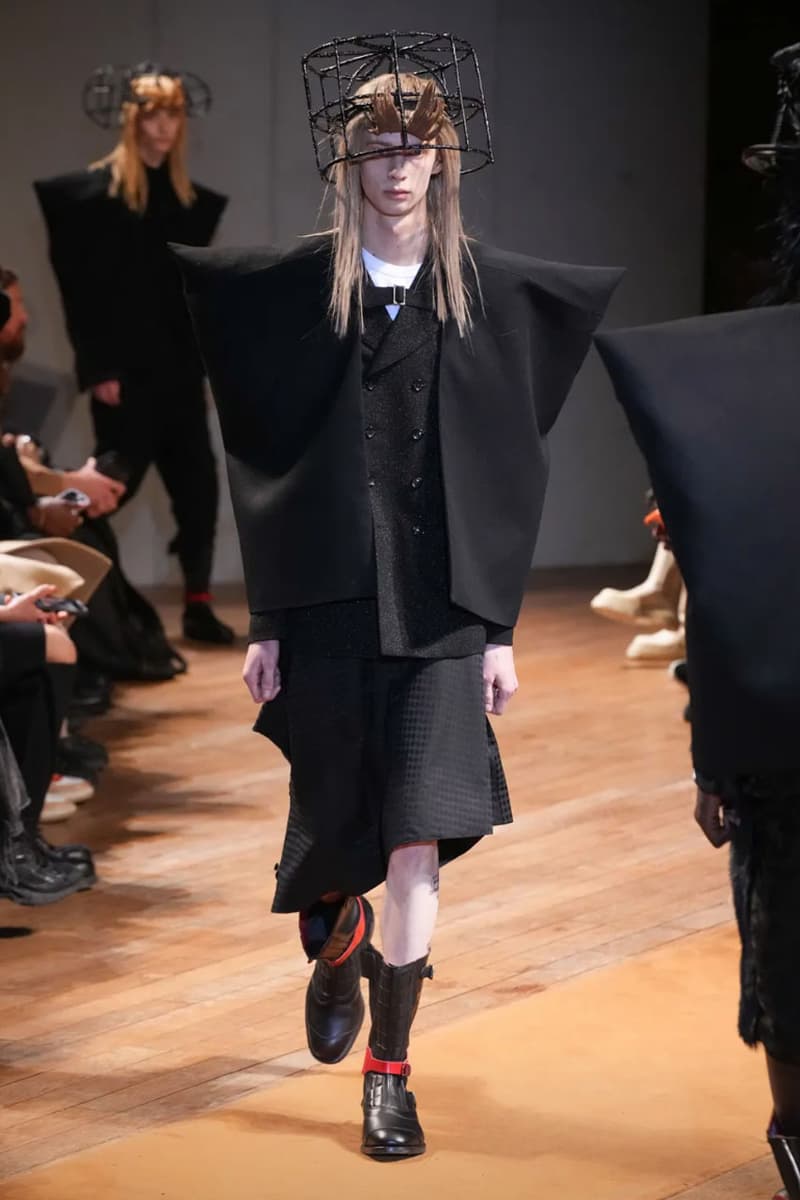 2 of 37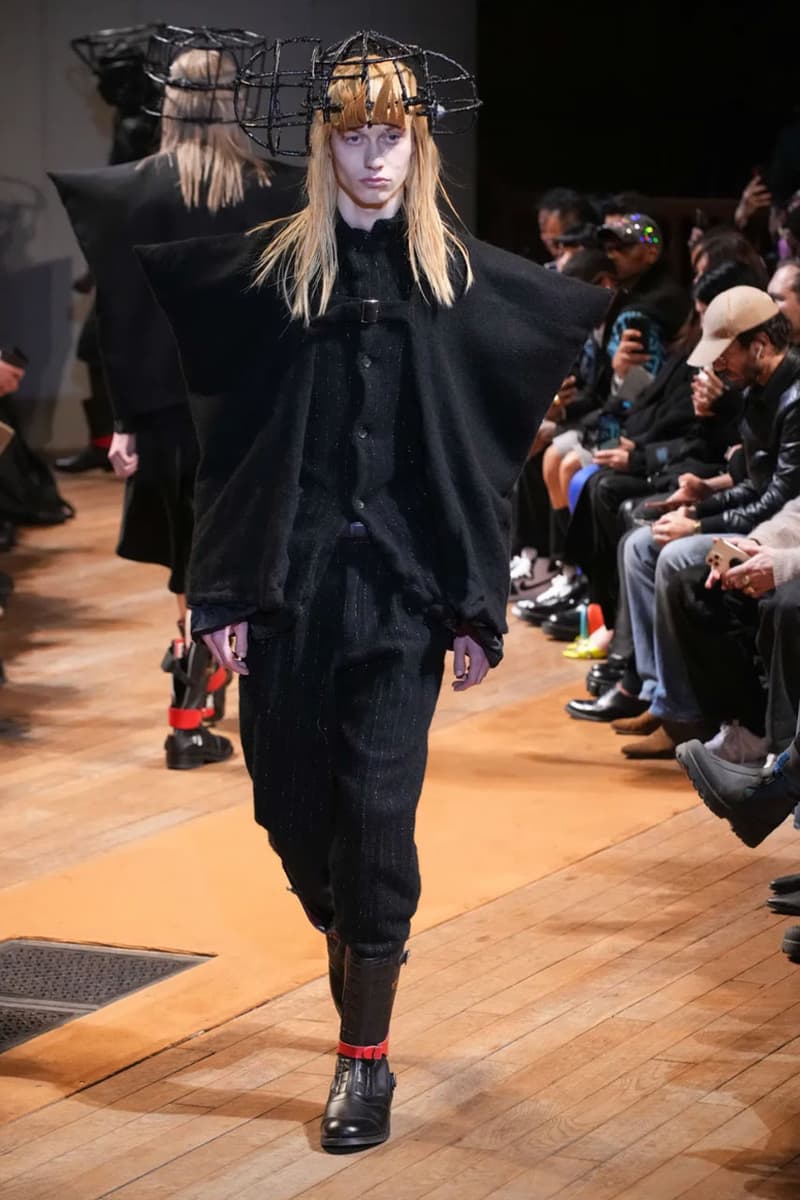 3 of 37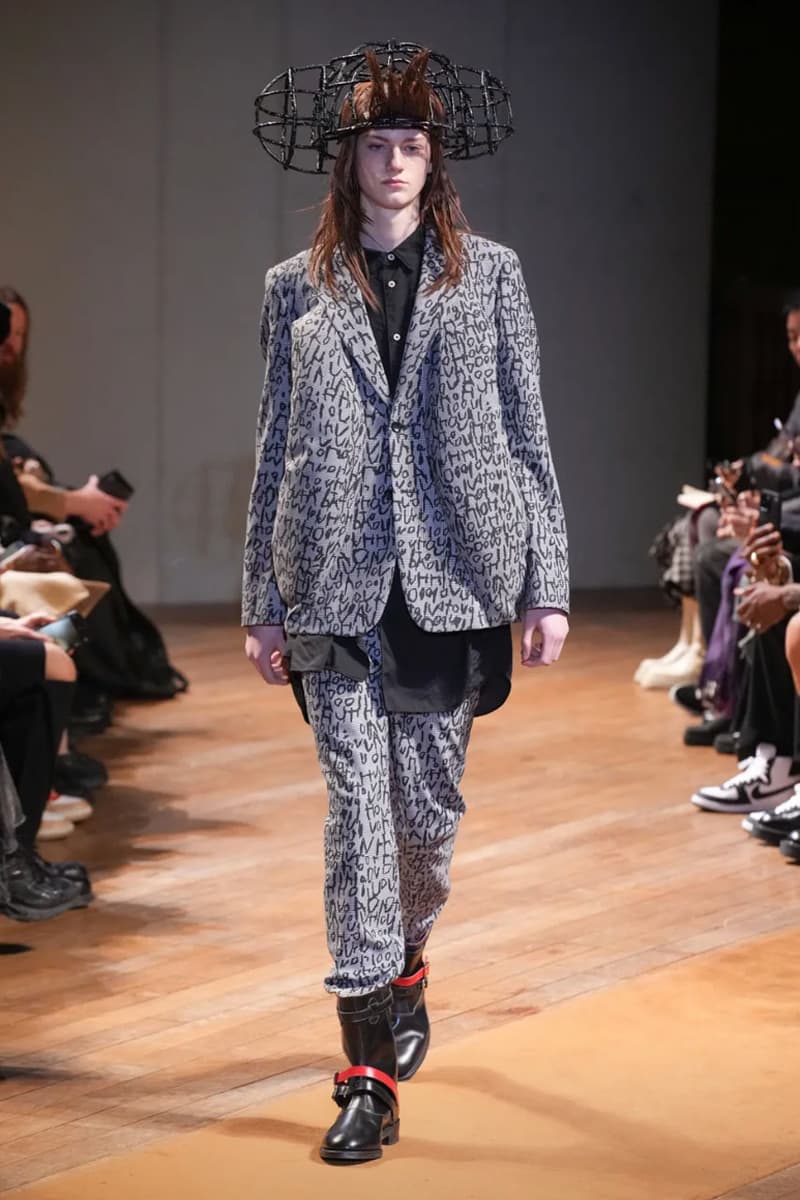 4 of 37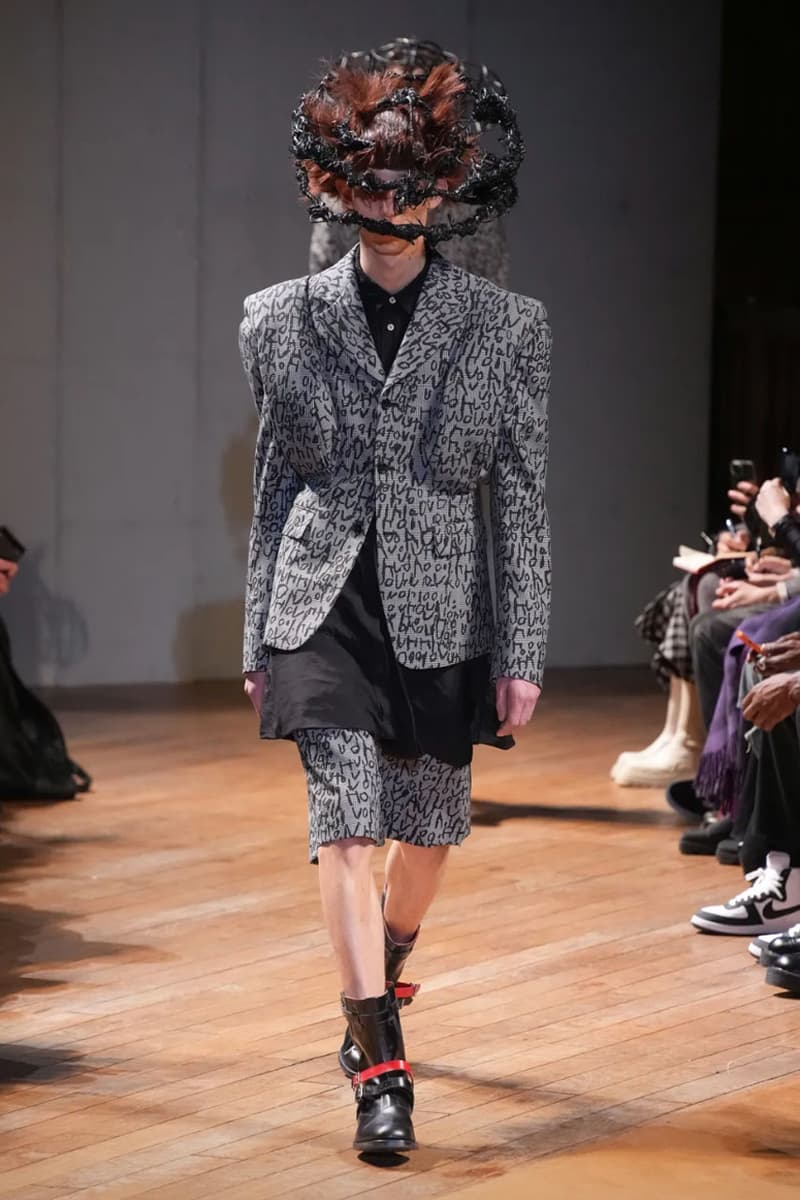 5 of 37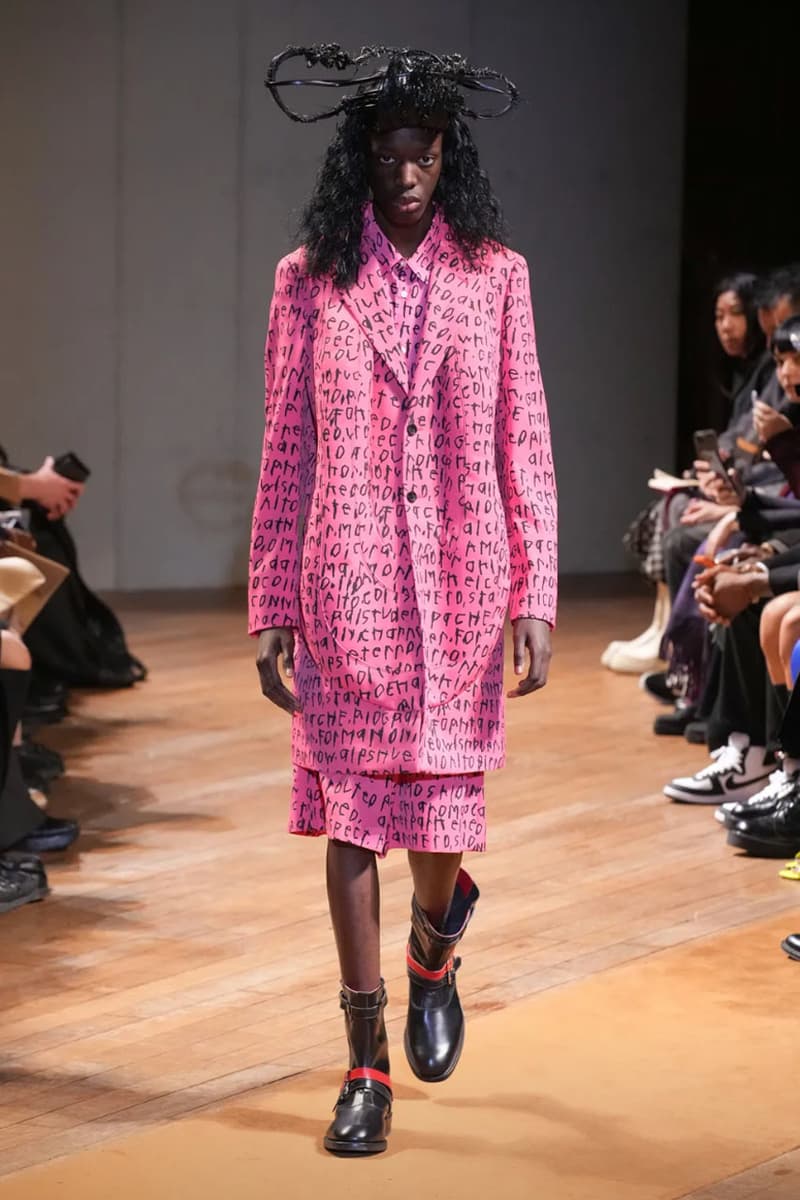 6 of 37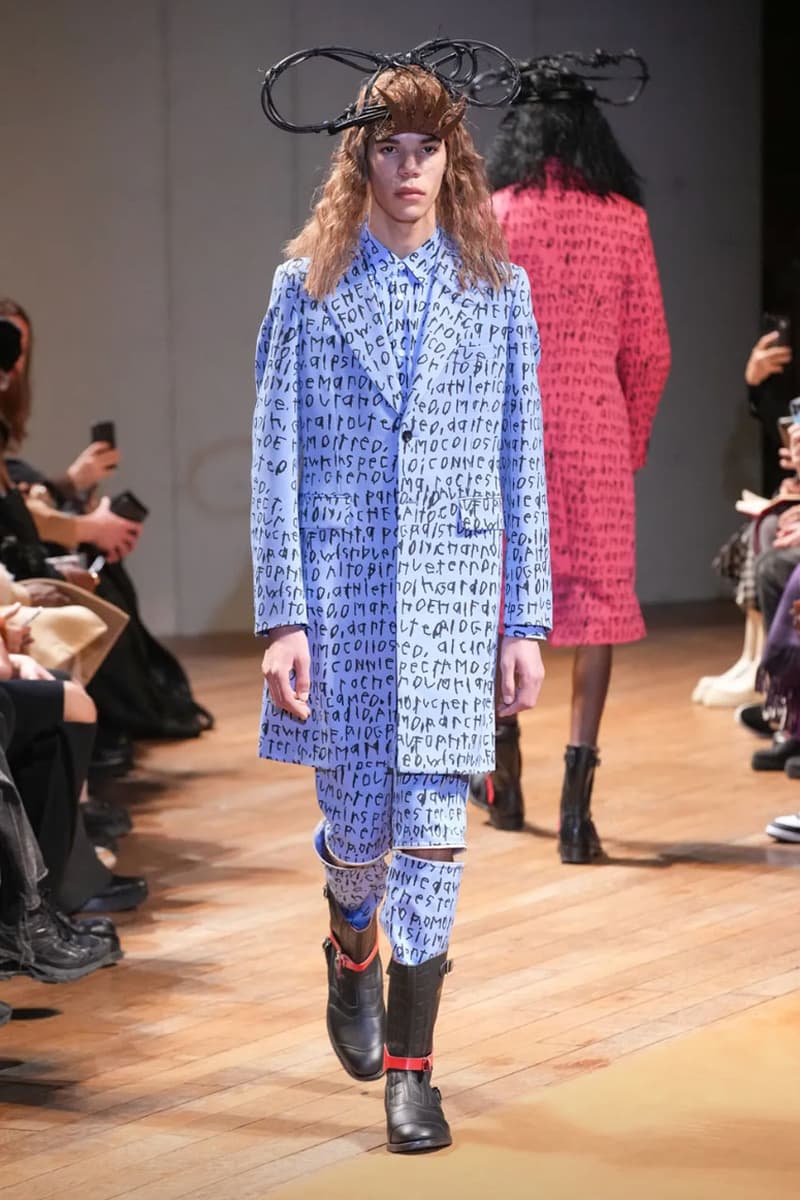 7 of 37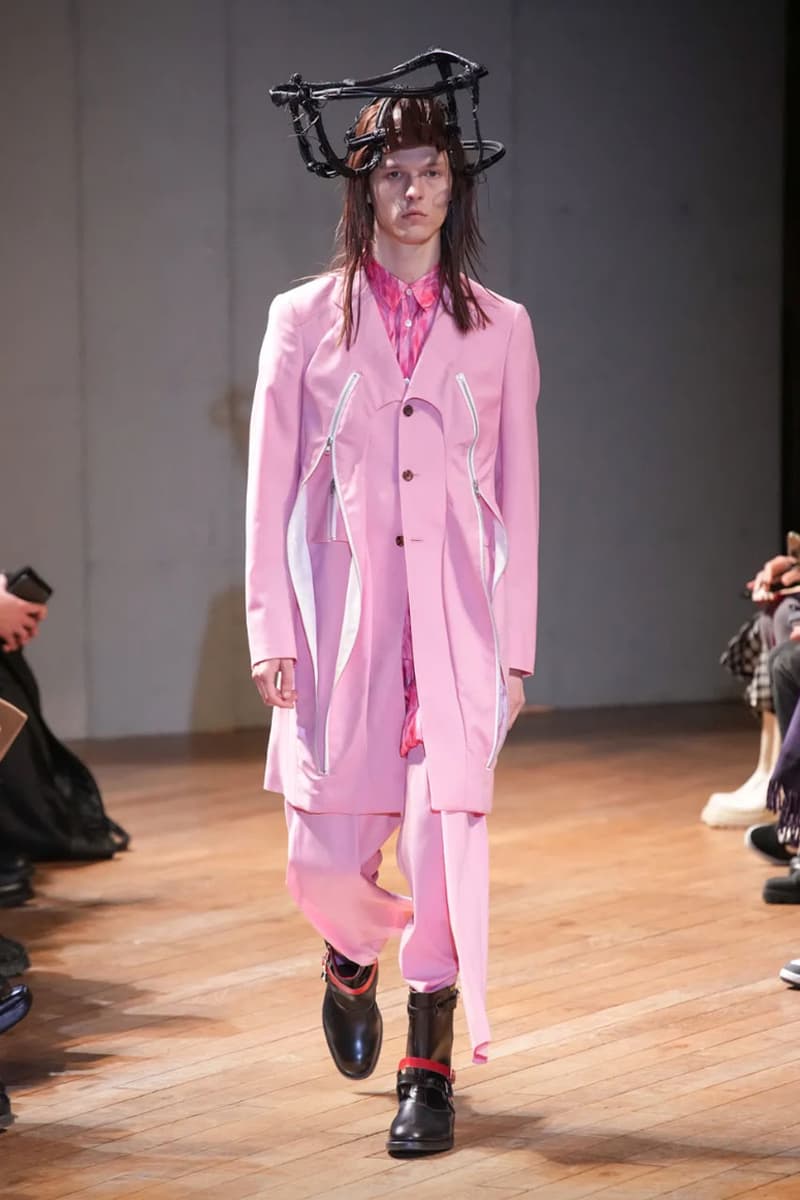 8 of 37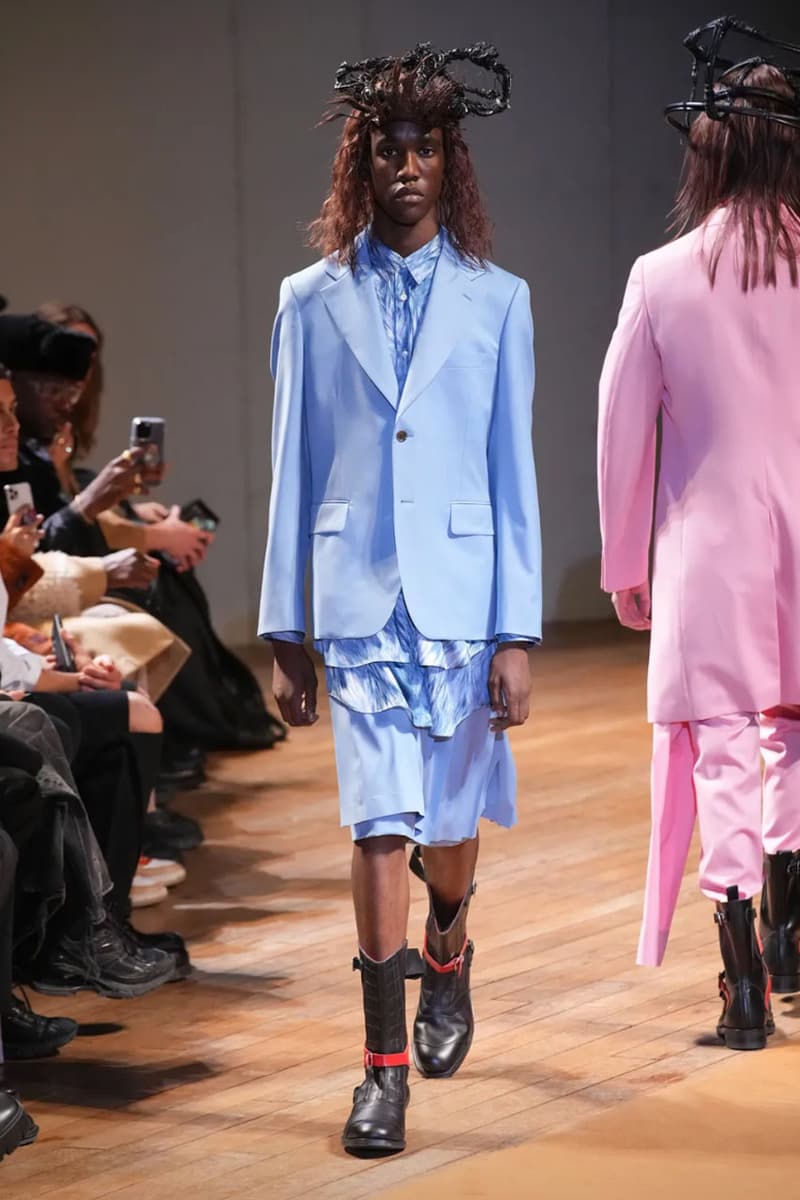 9 of 37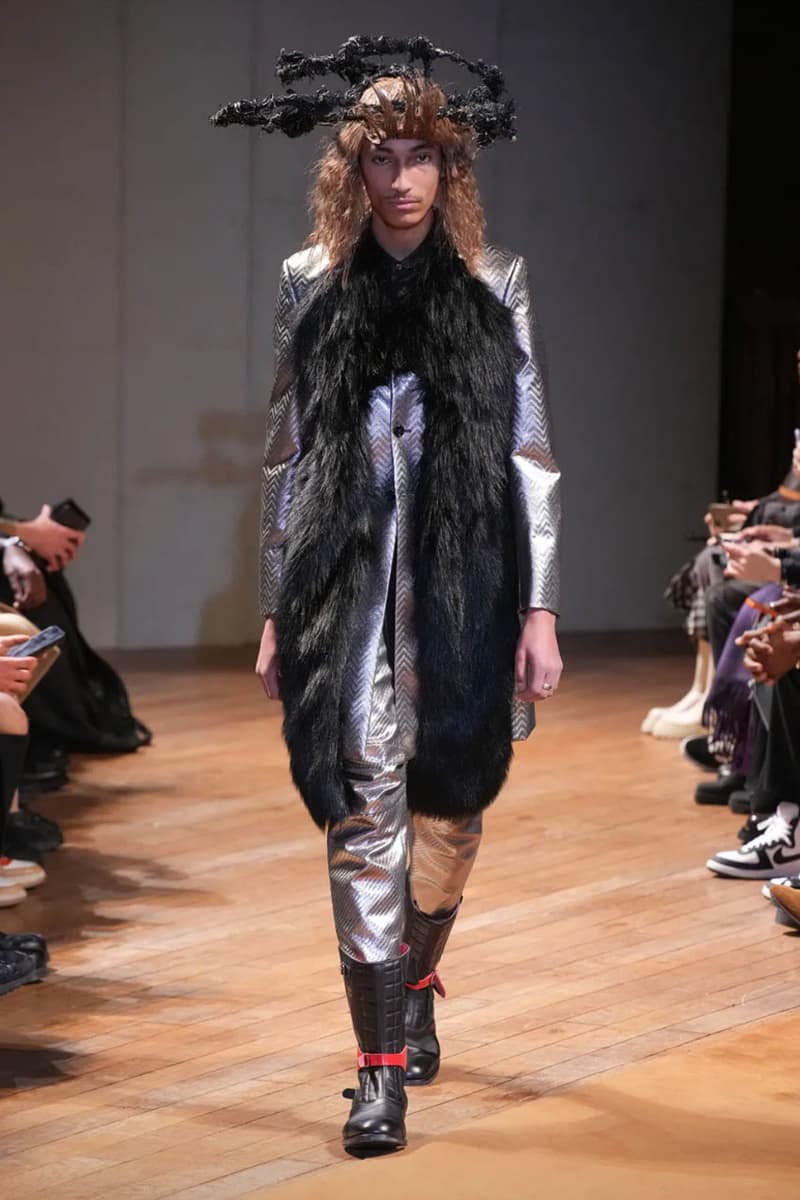 10 of 37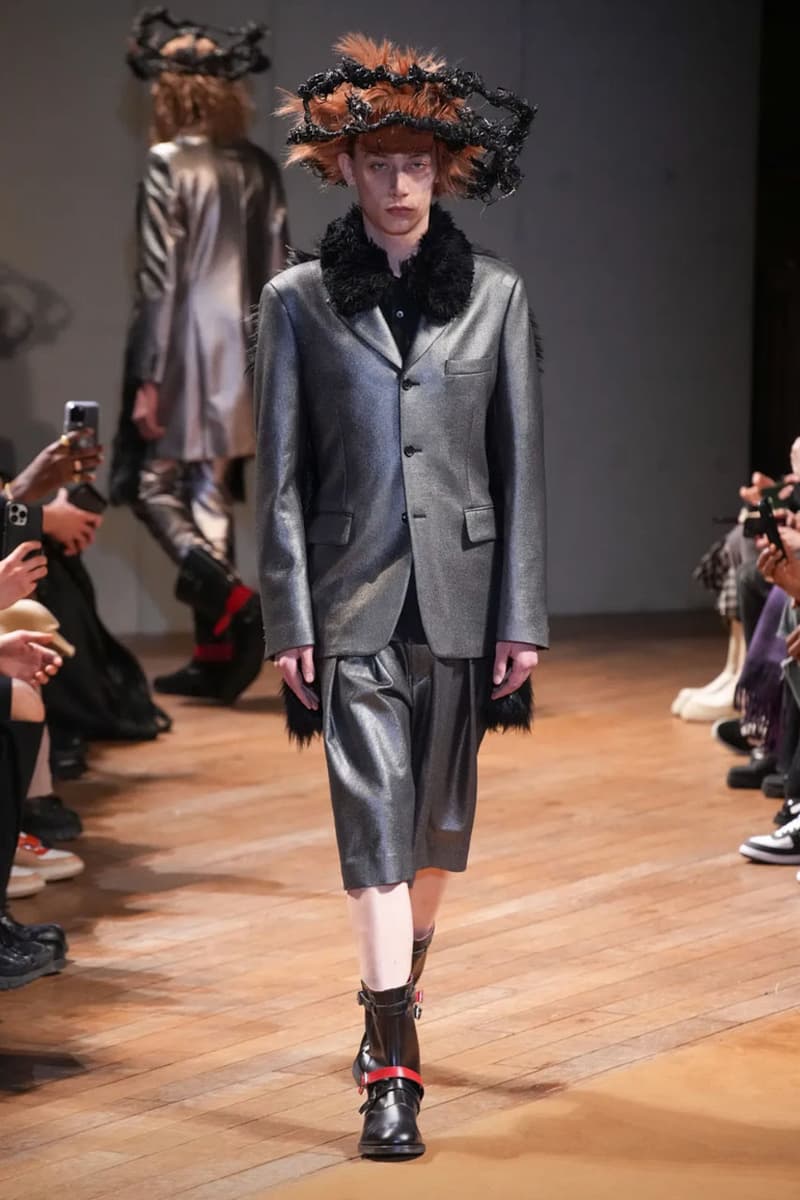 11 of 37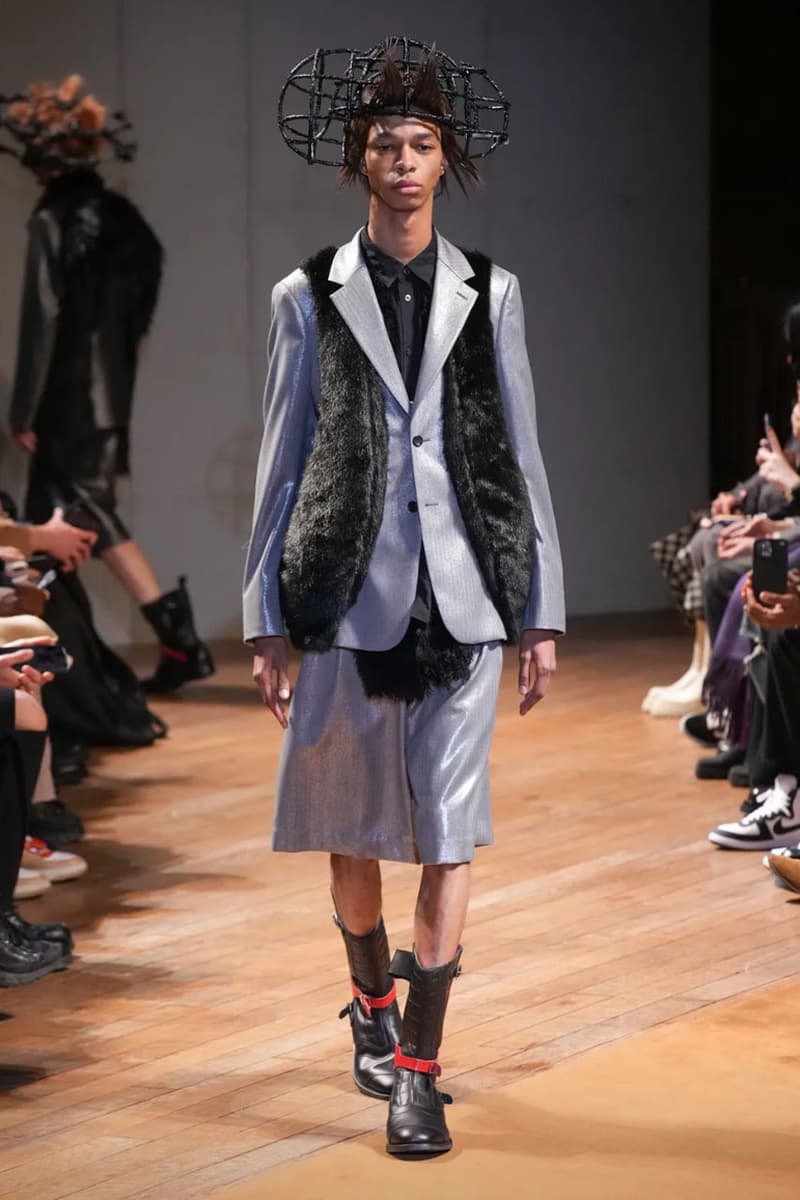 12 of 37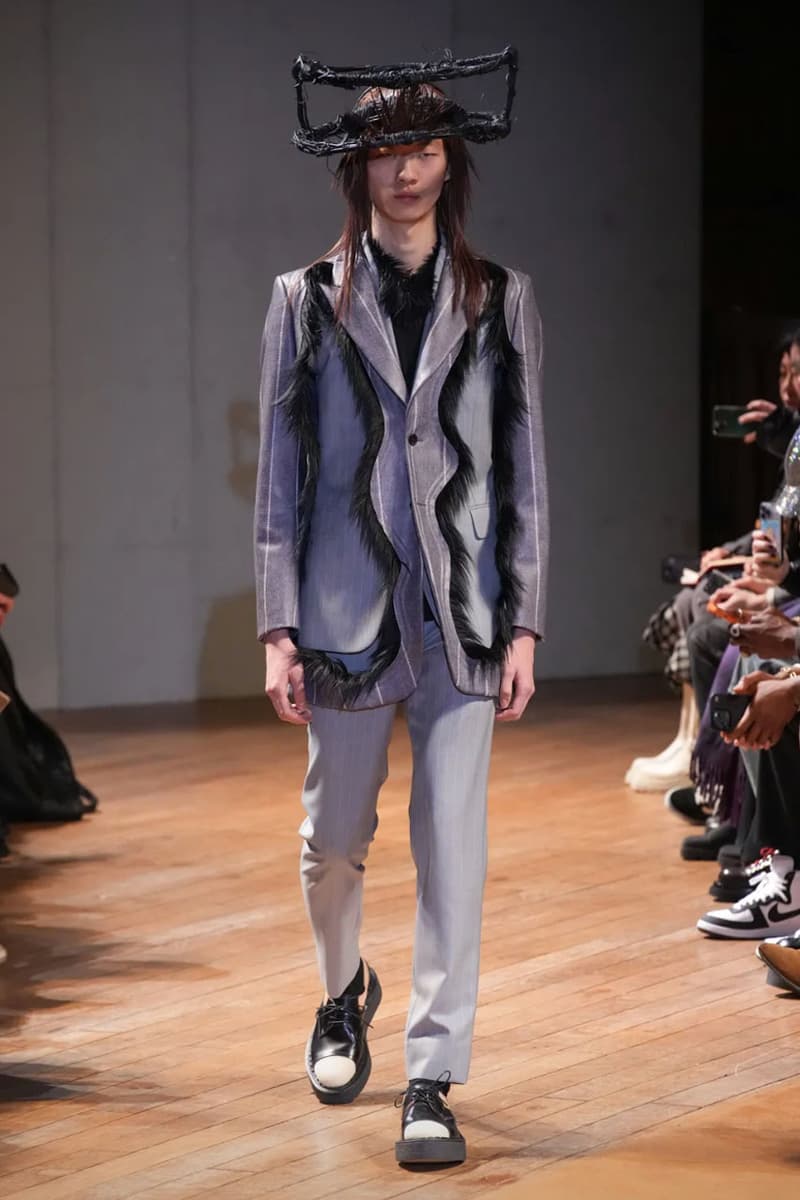 13 of 37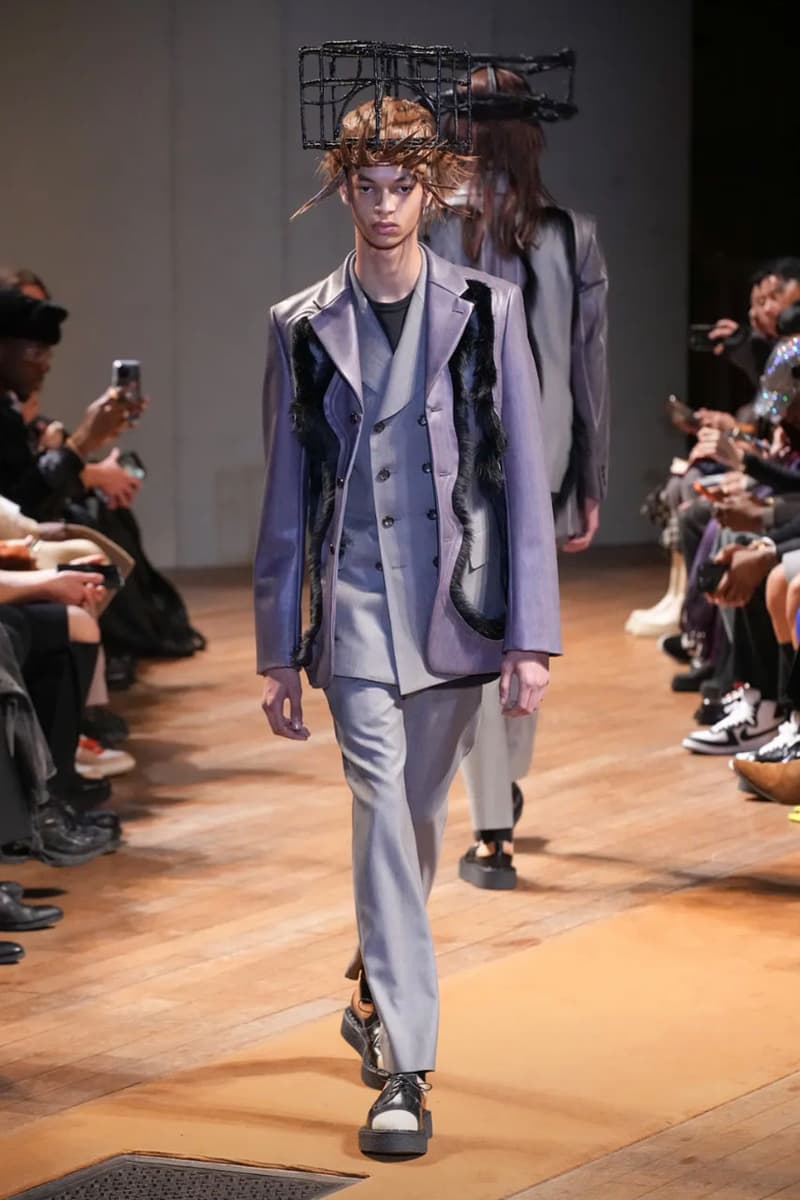 14 of 37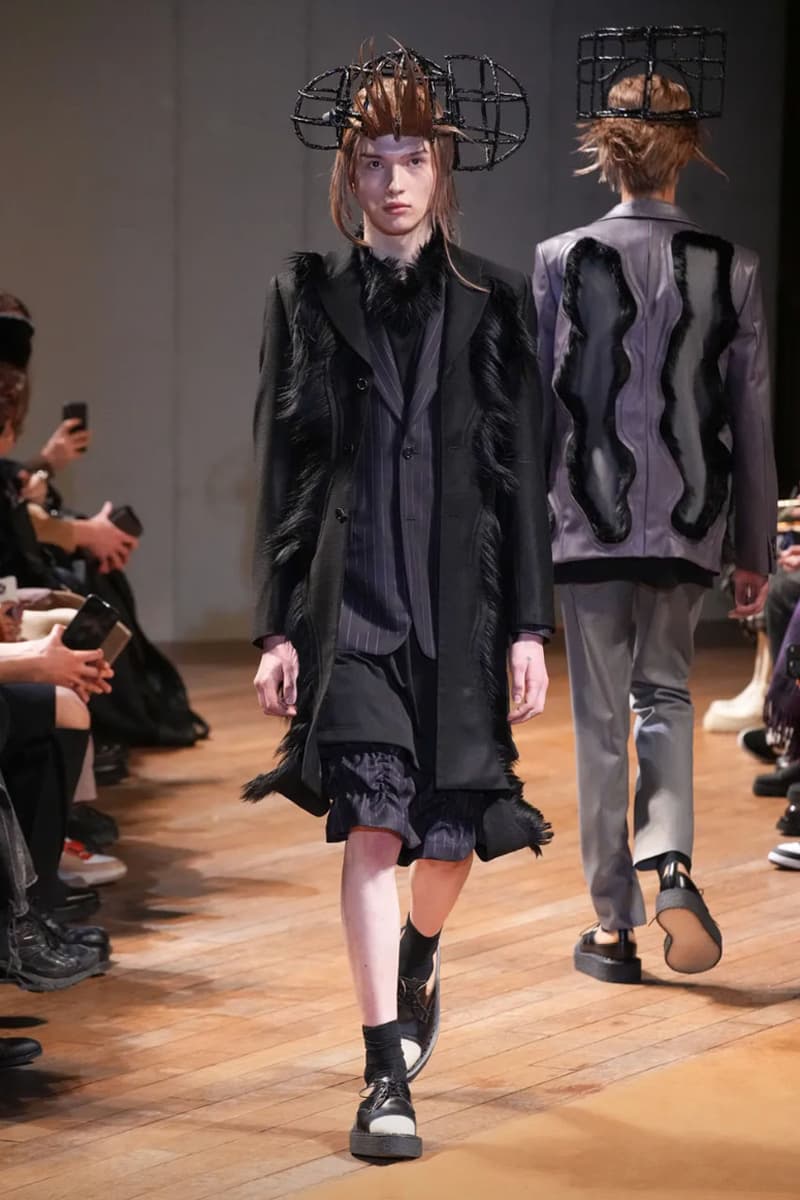 15 of 37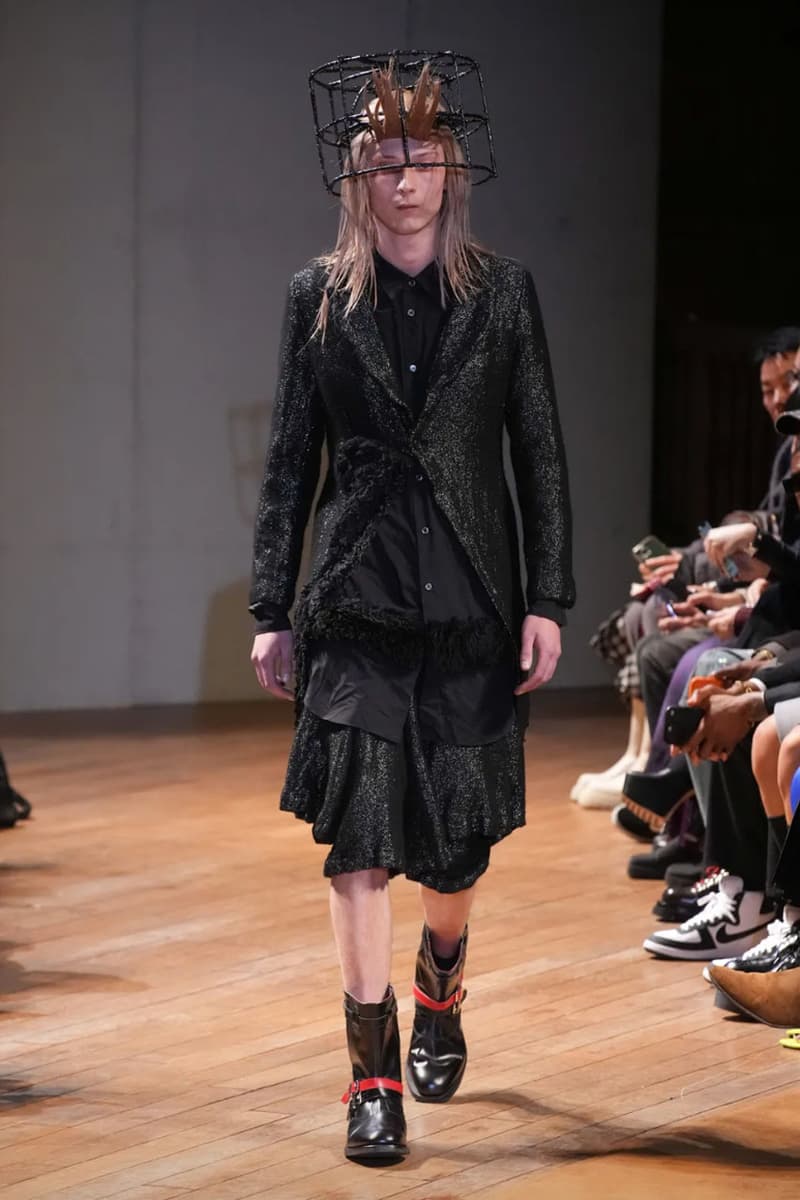 16 of 37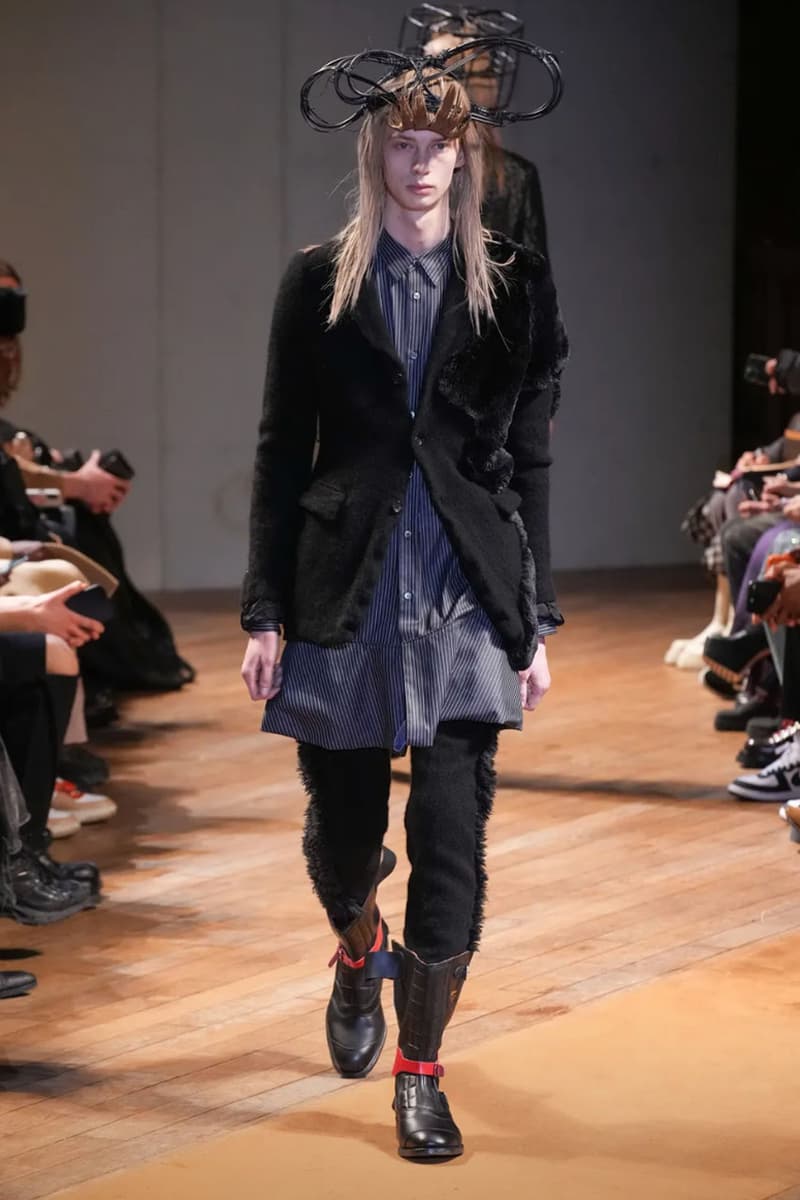 17 of 37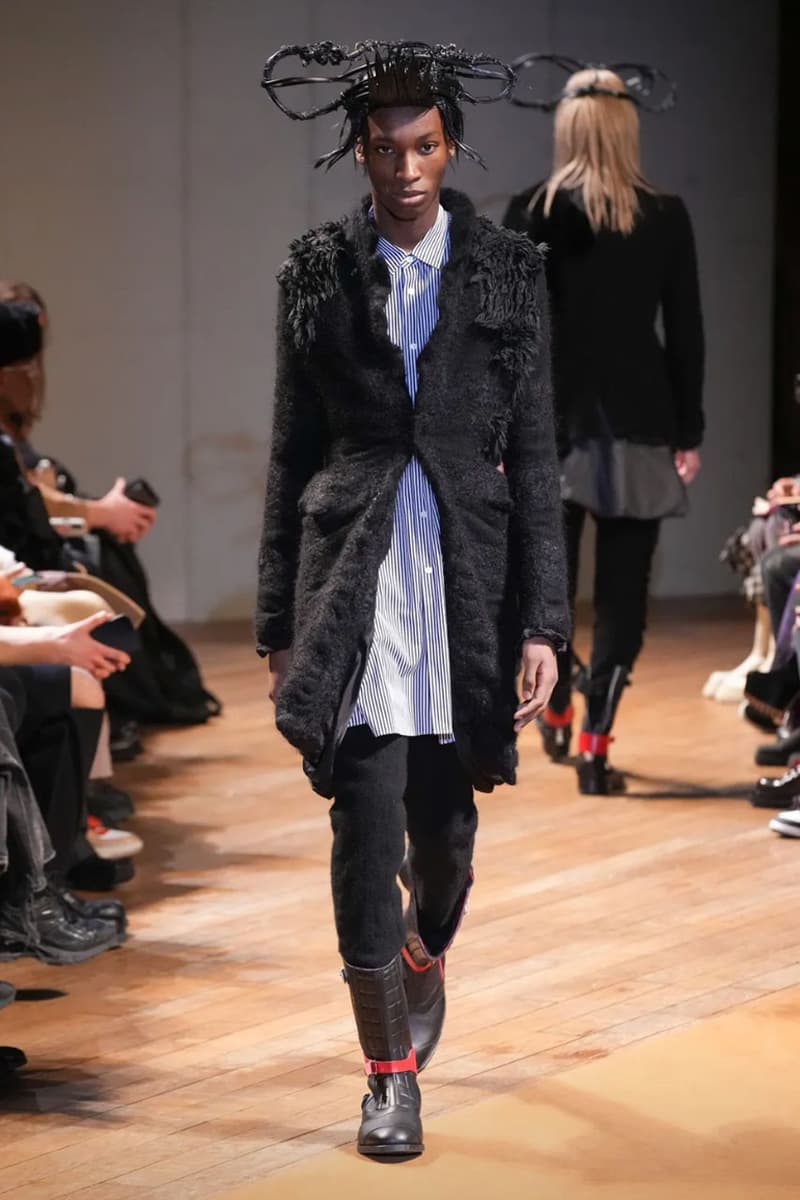 18 of 37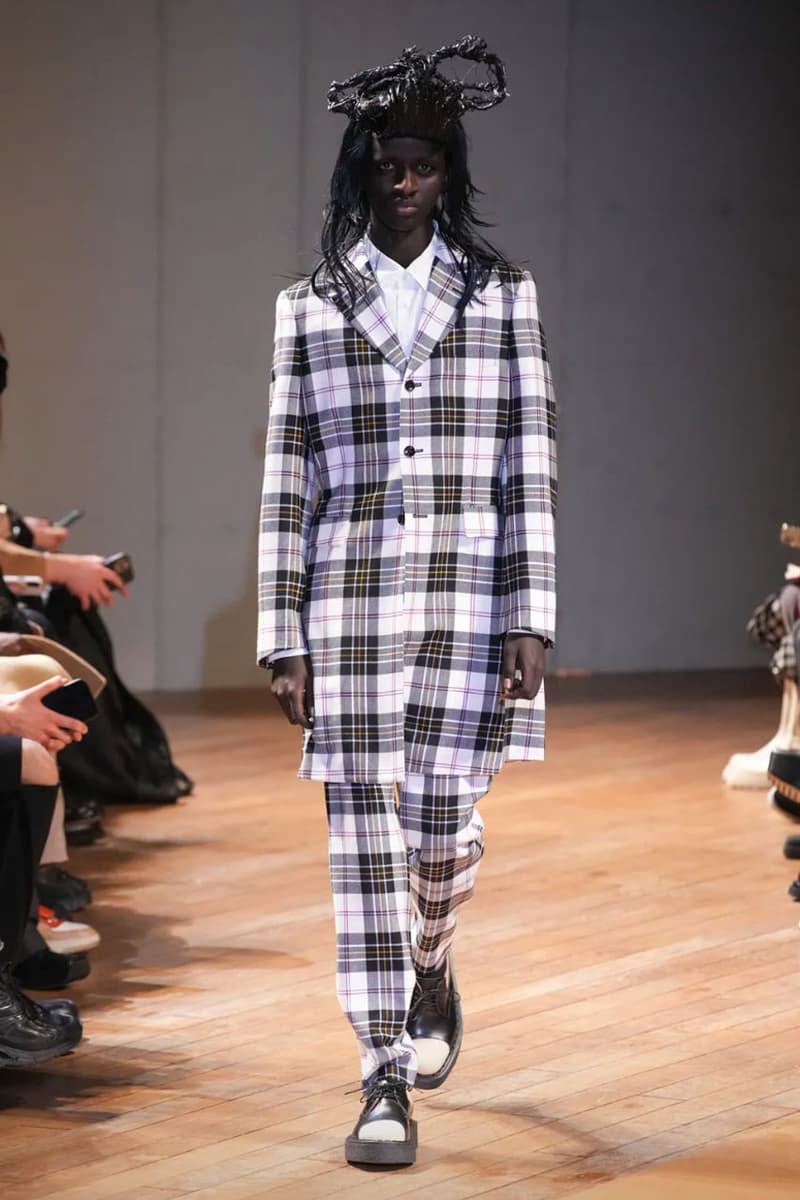 19 of 37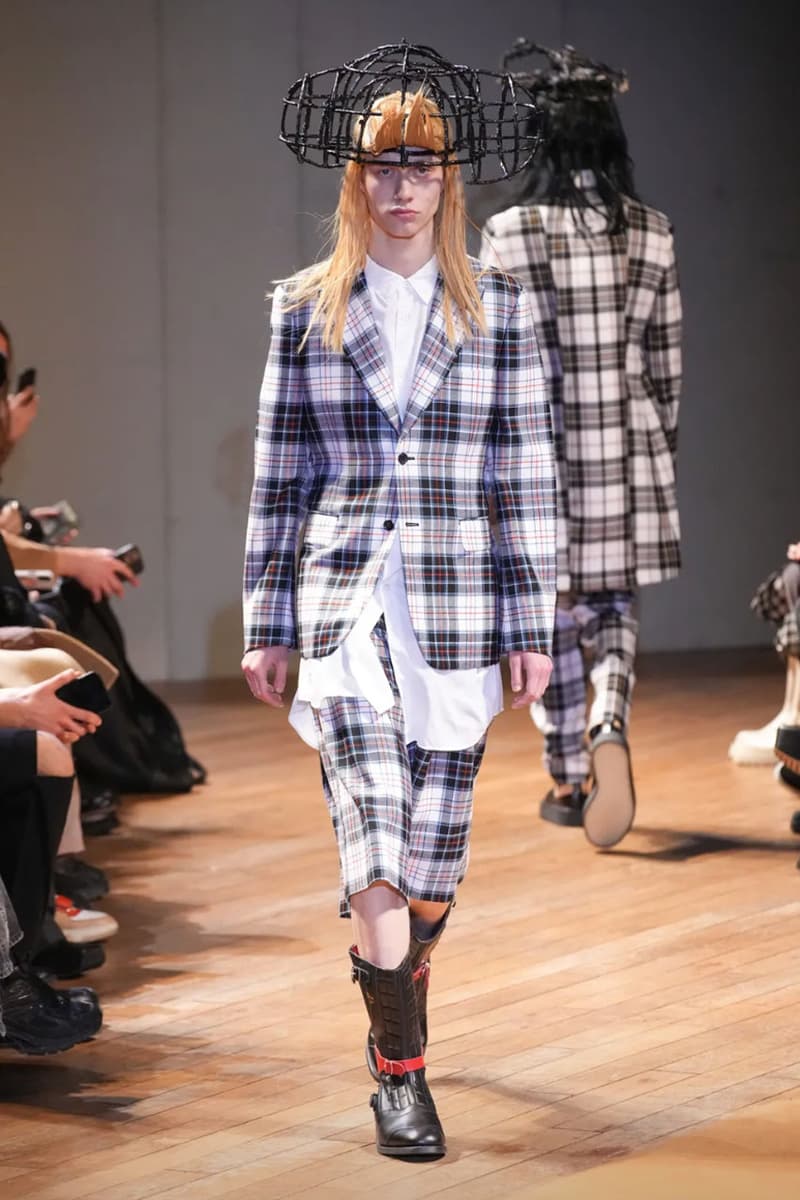 20 of 37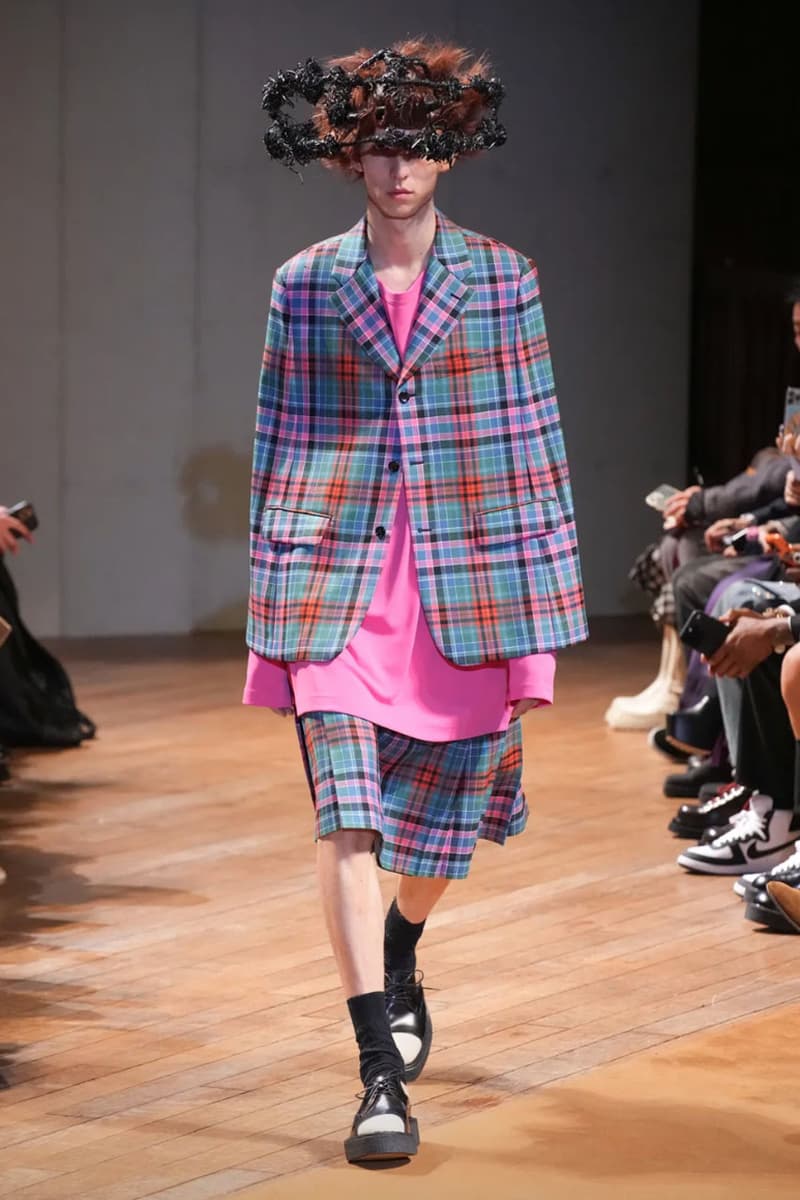 21 of 37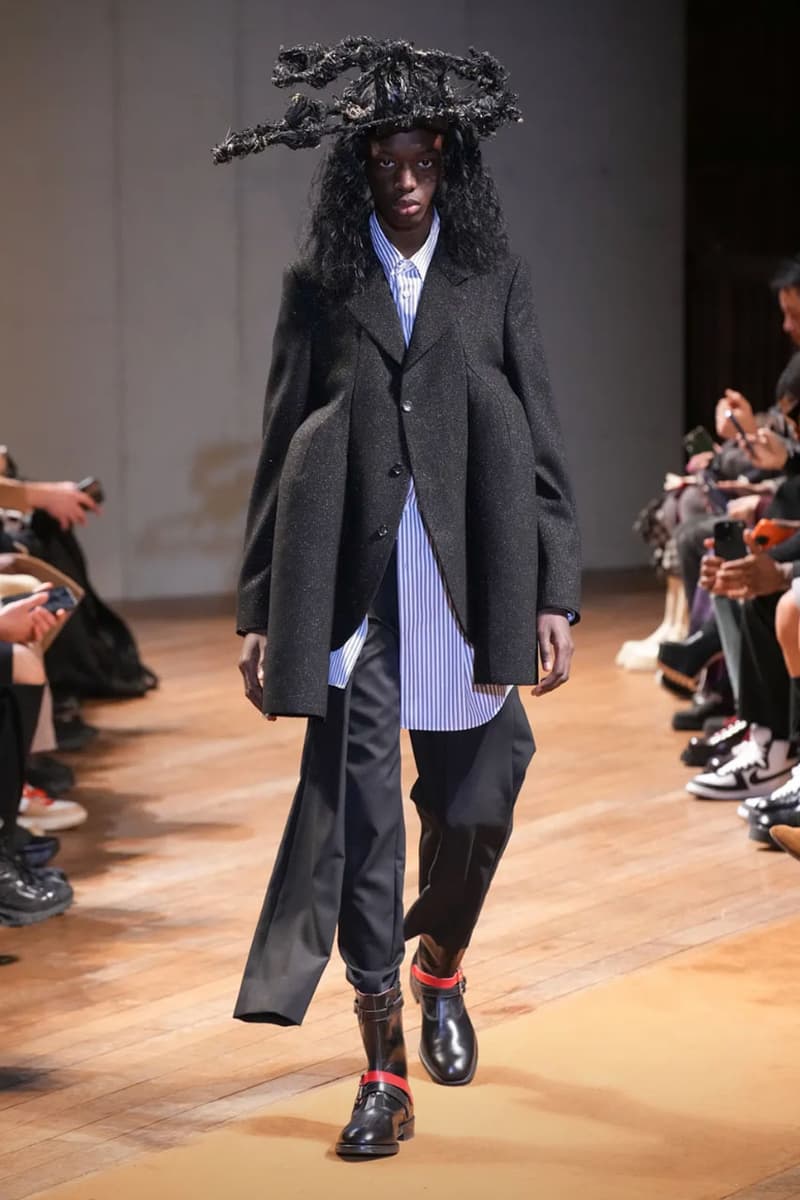 22 of 37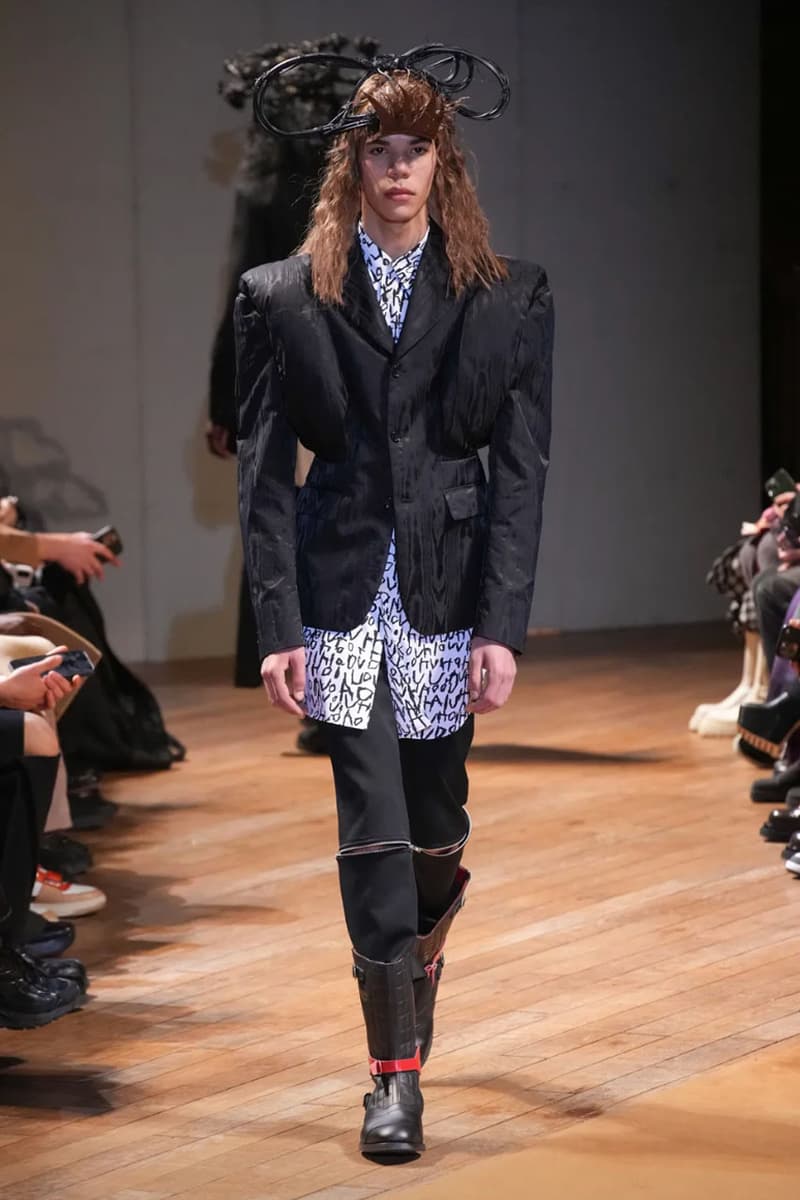 23 of 37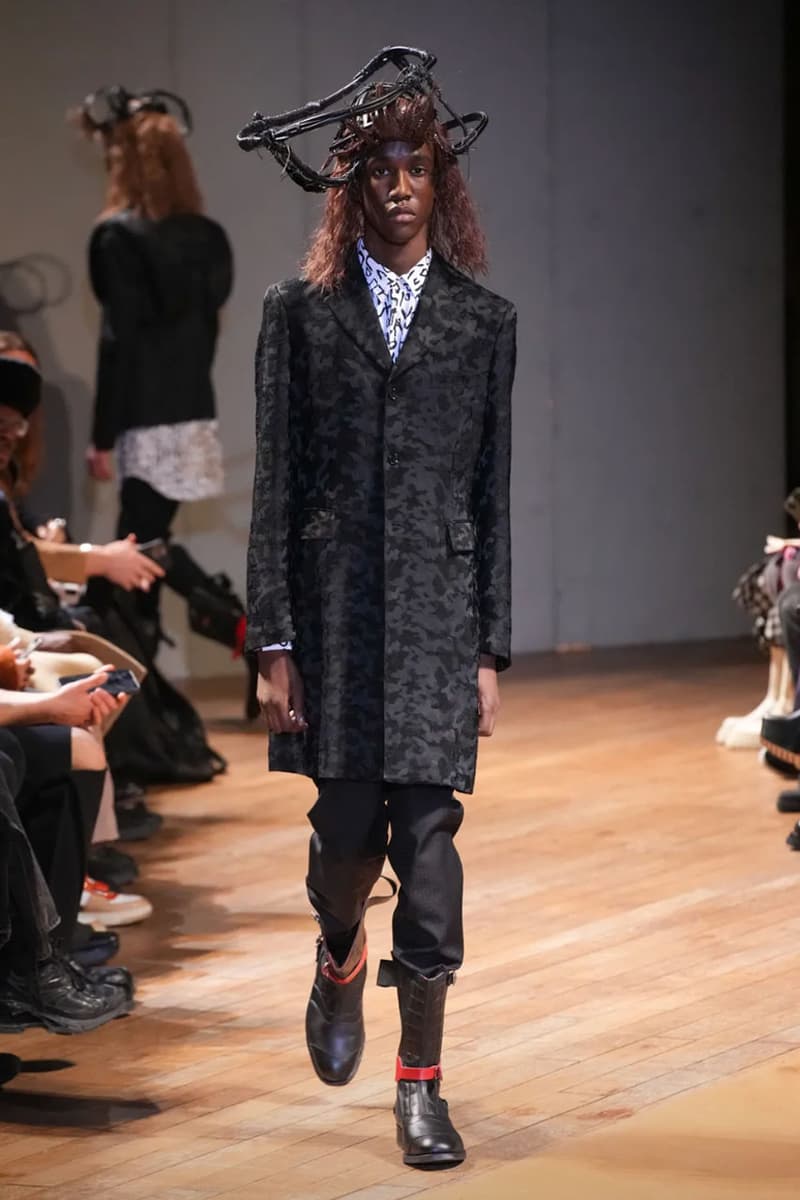 24 of 37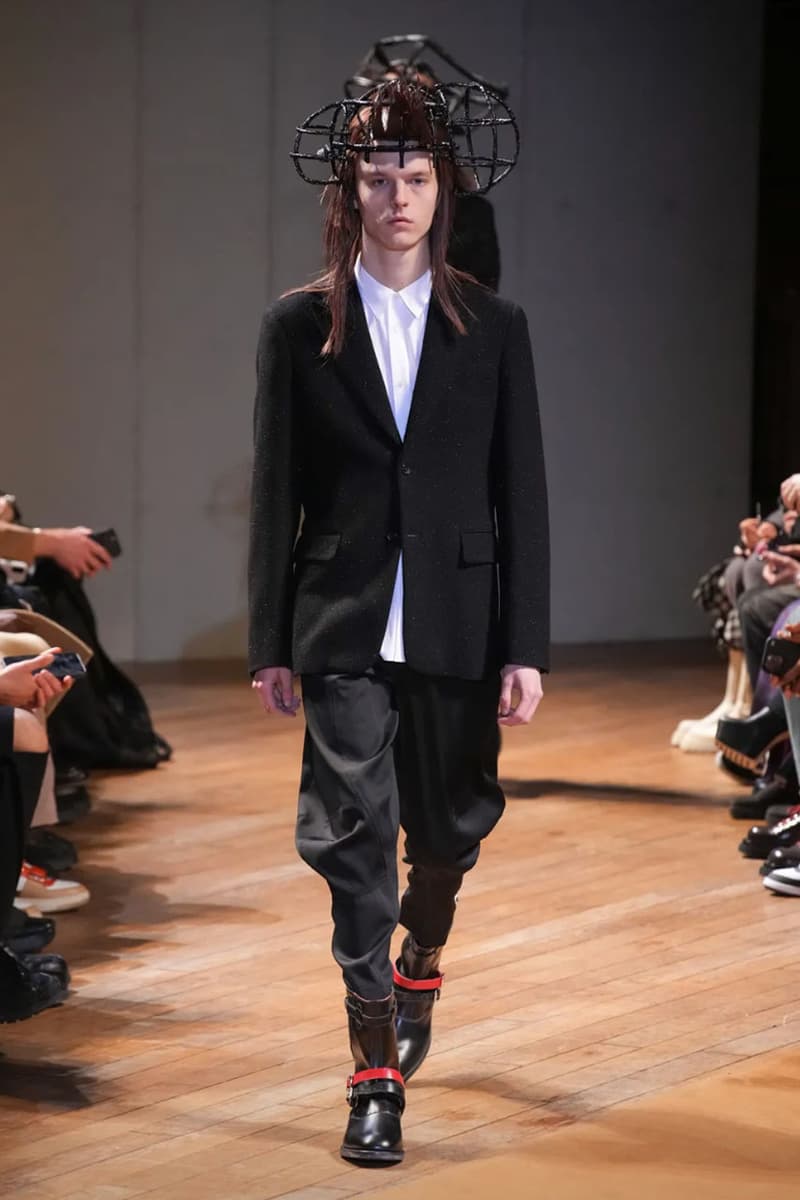 25 of 37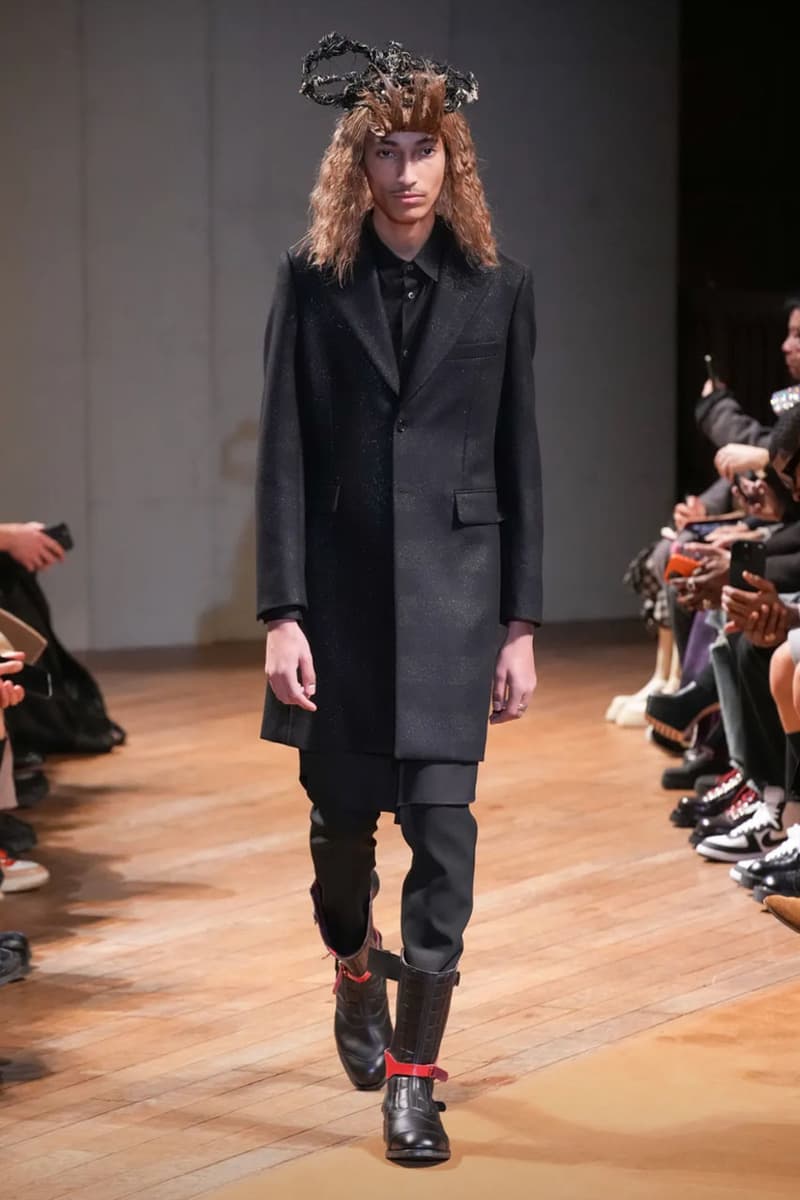 26 of 37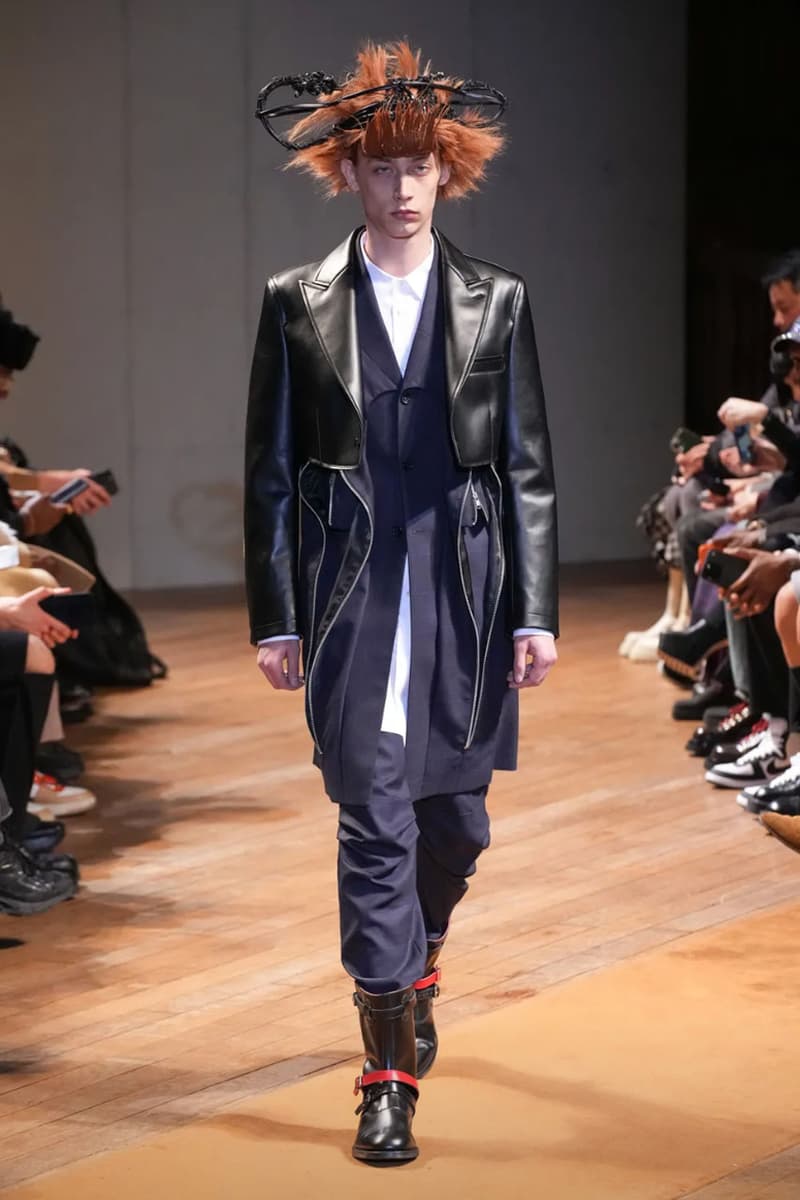 27 of 37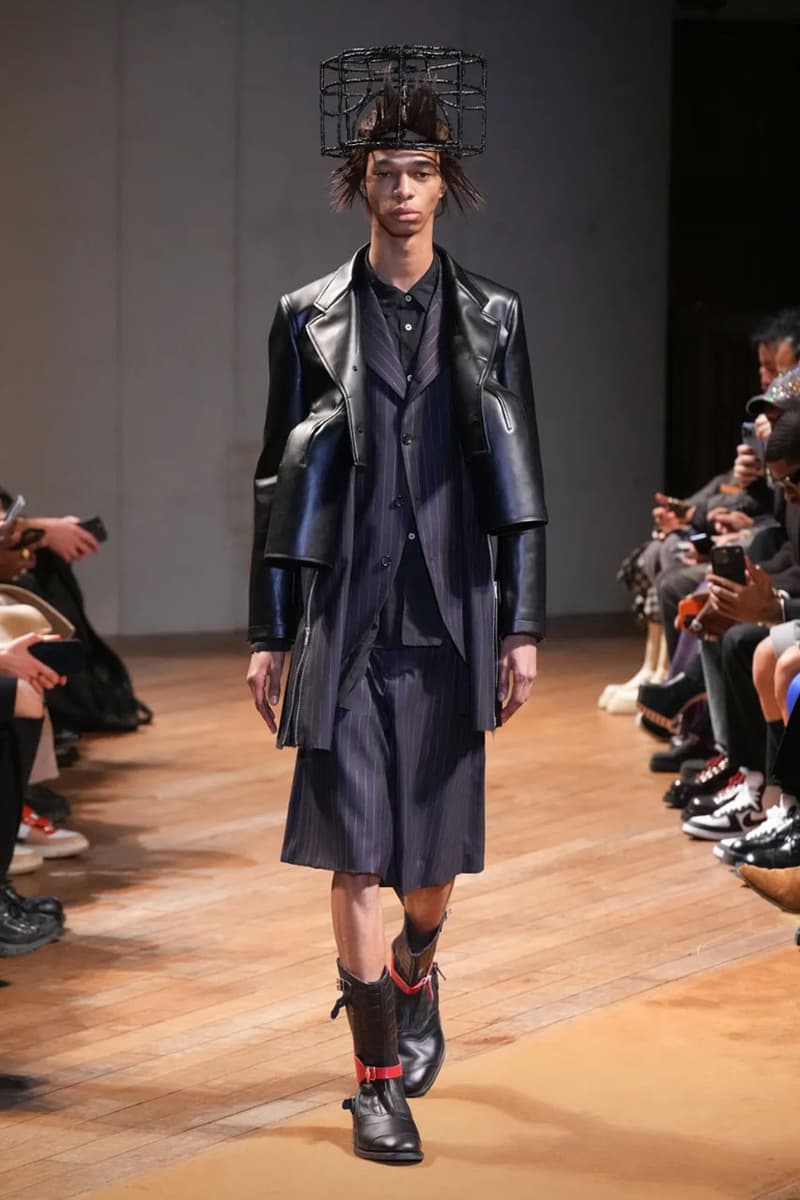 28 of 37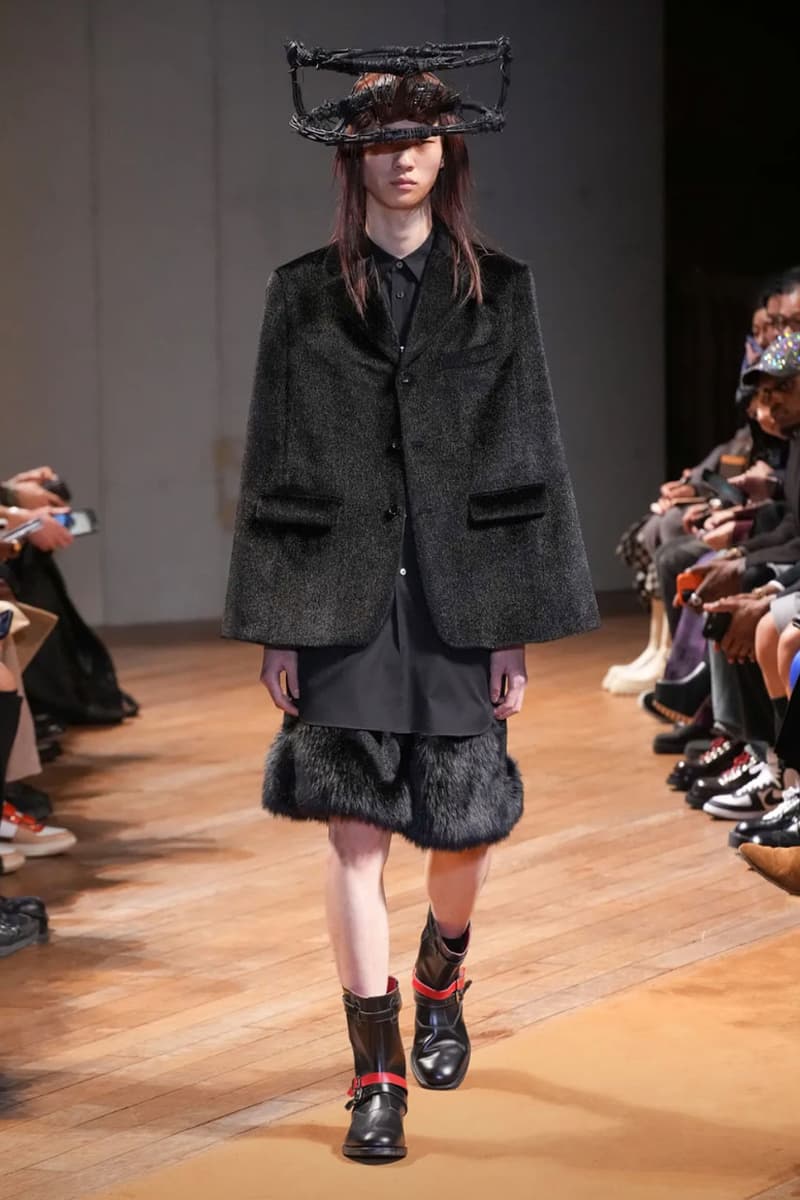 29 of 37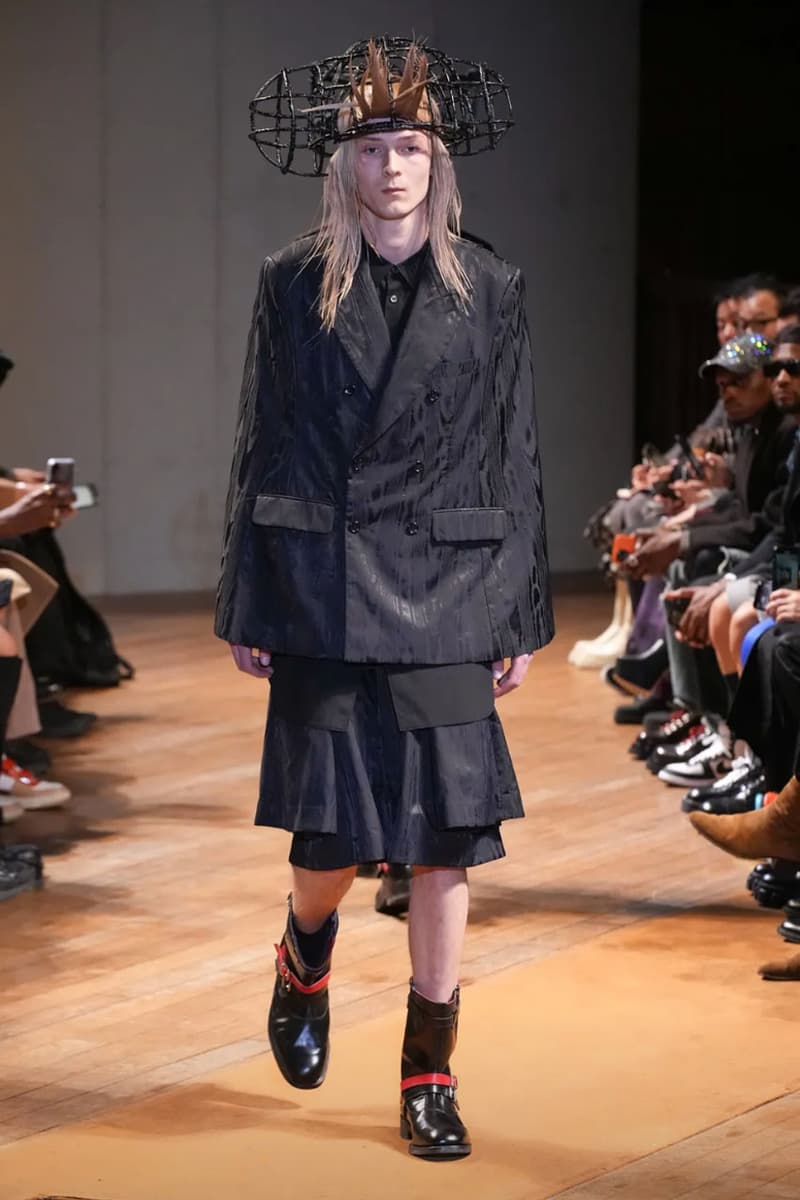 30 of 37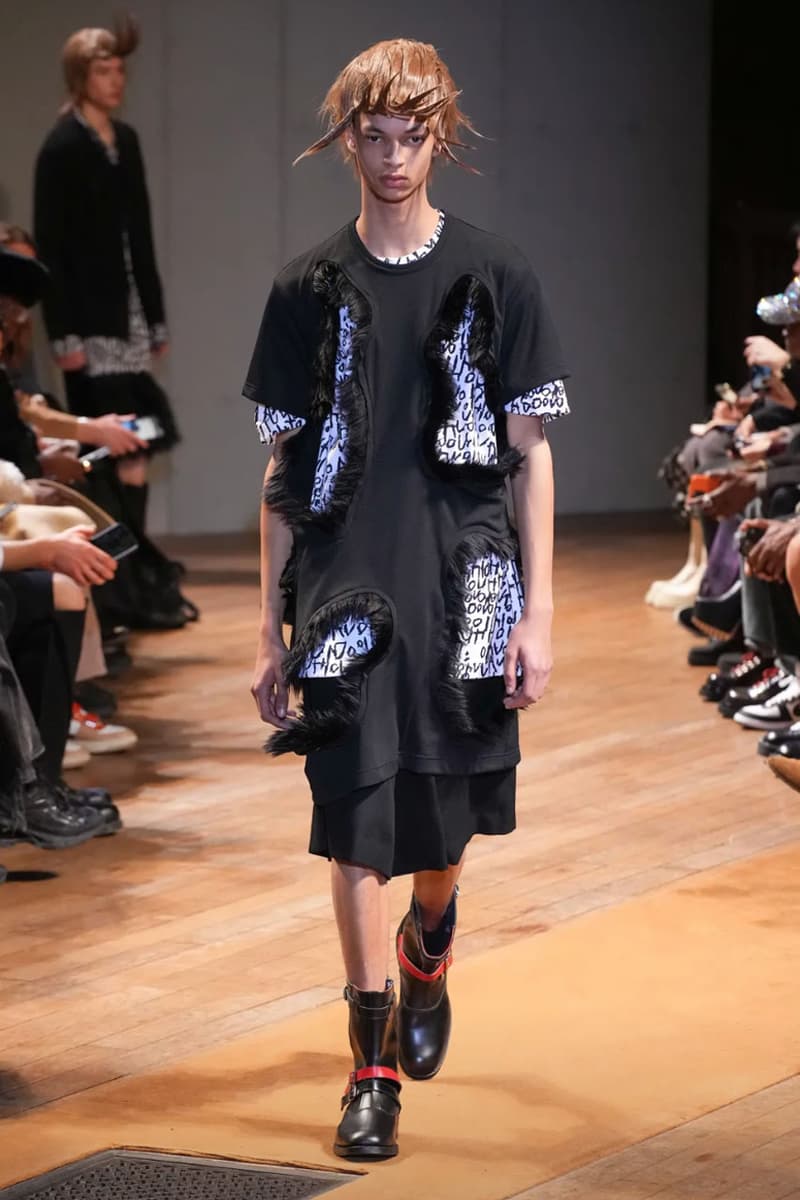 31 of 37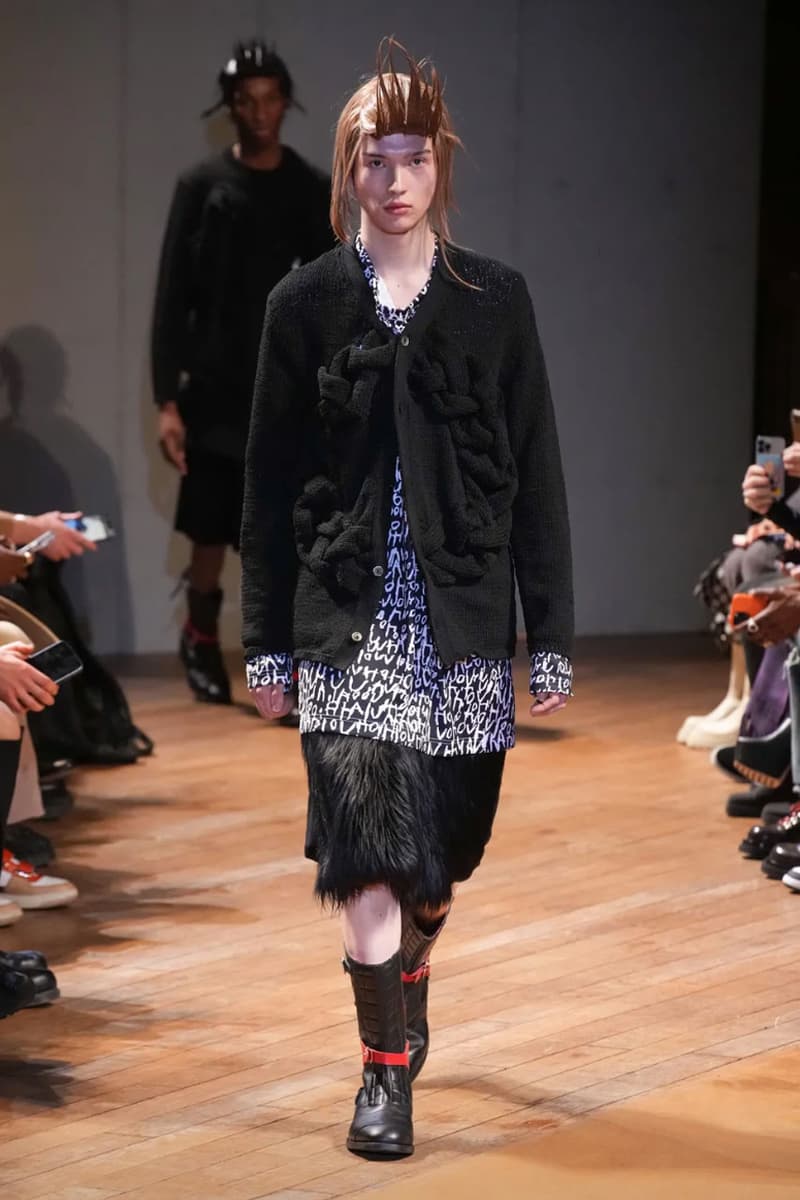 32 of 37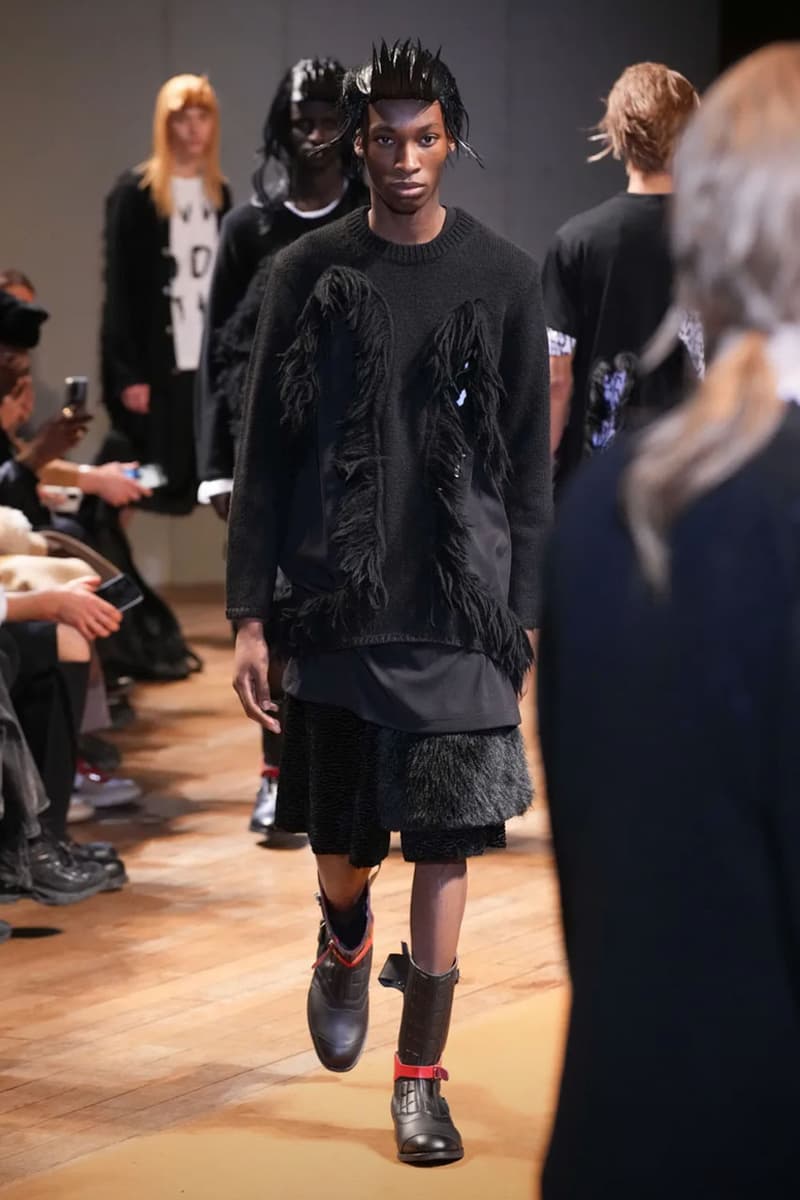 33 of 37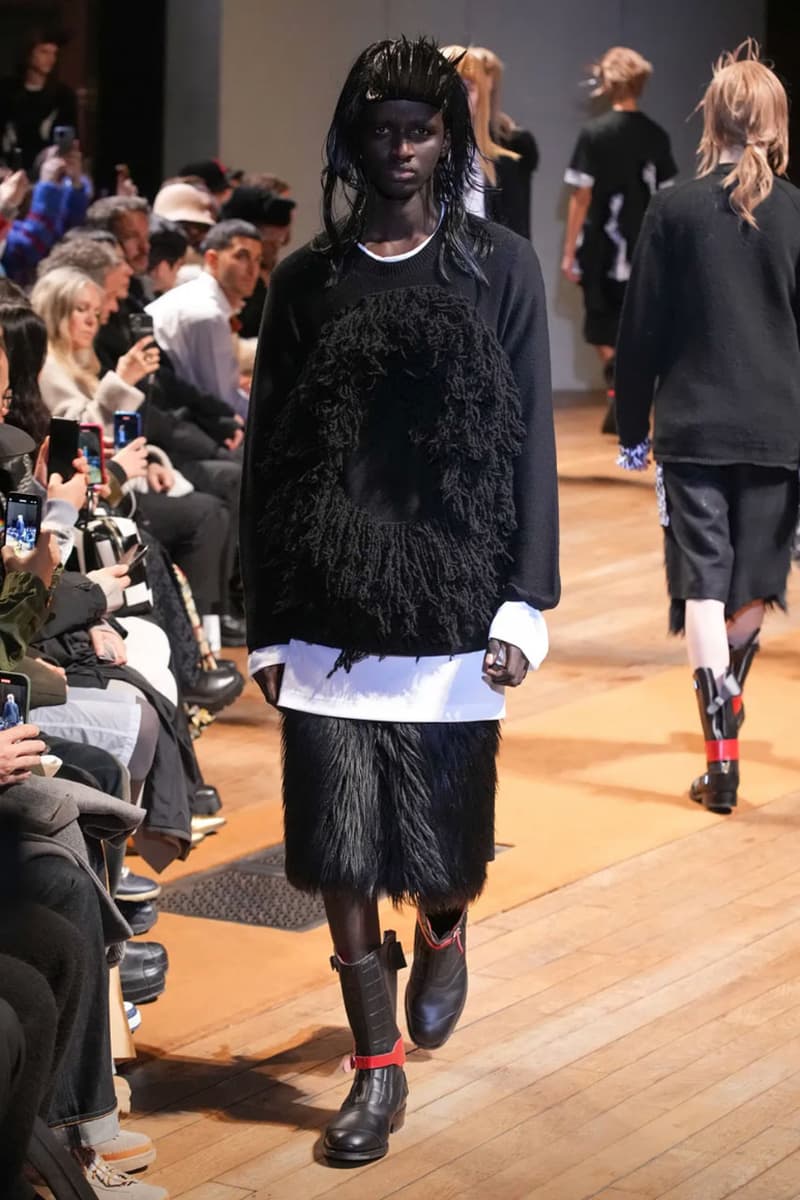 34 of 37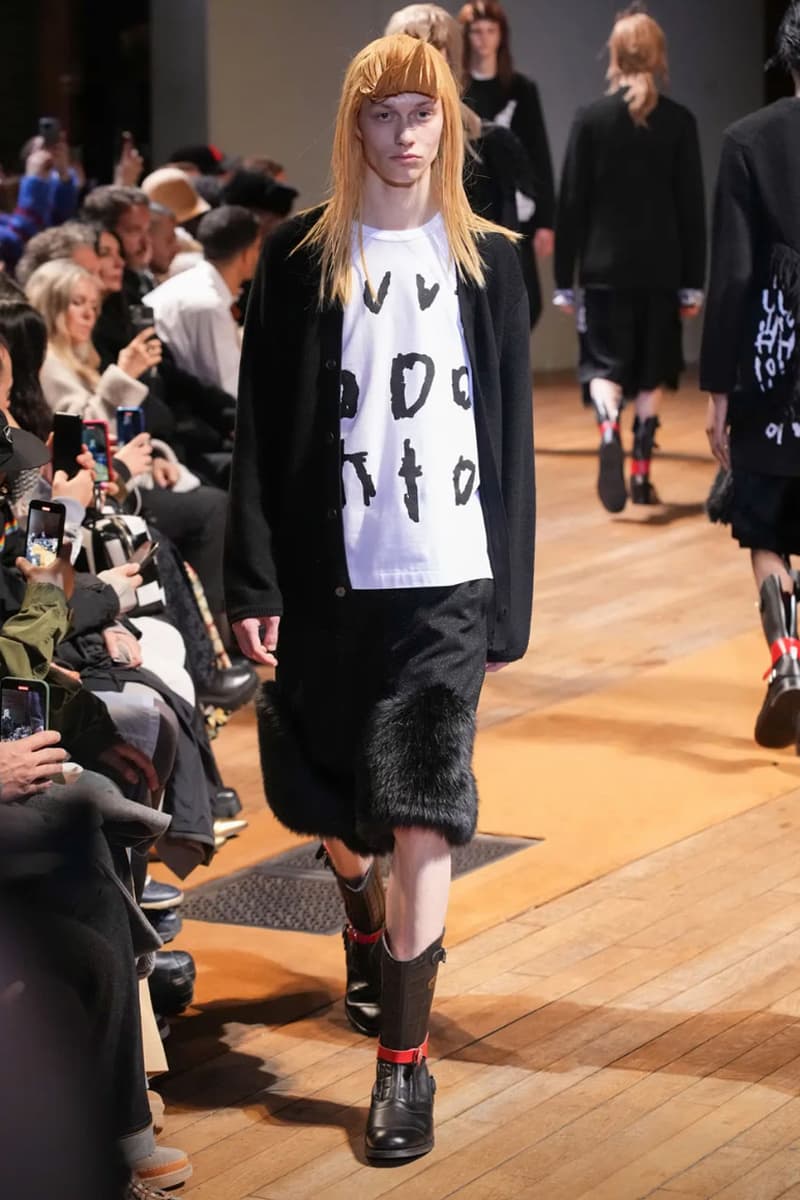 35 of 37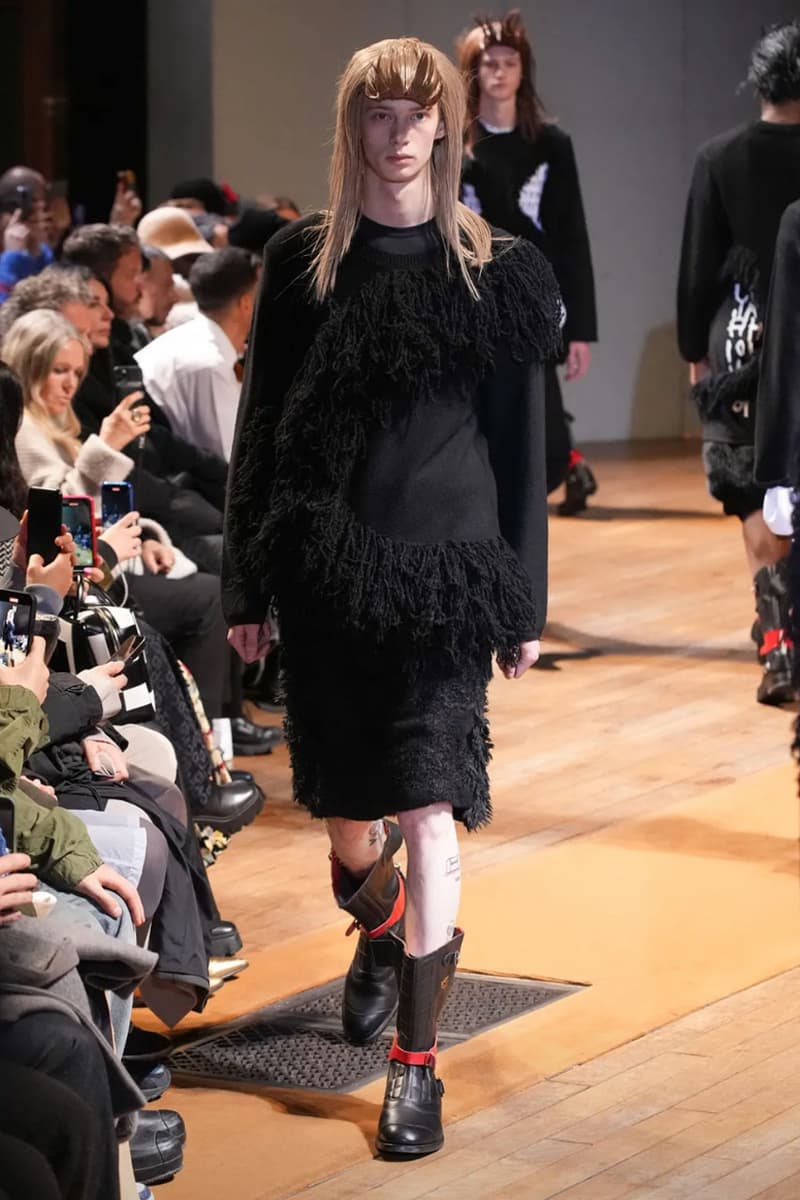 36 of 37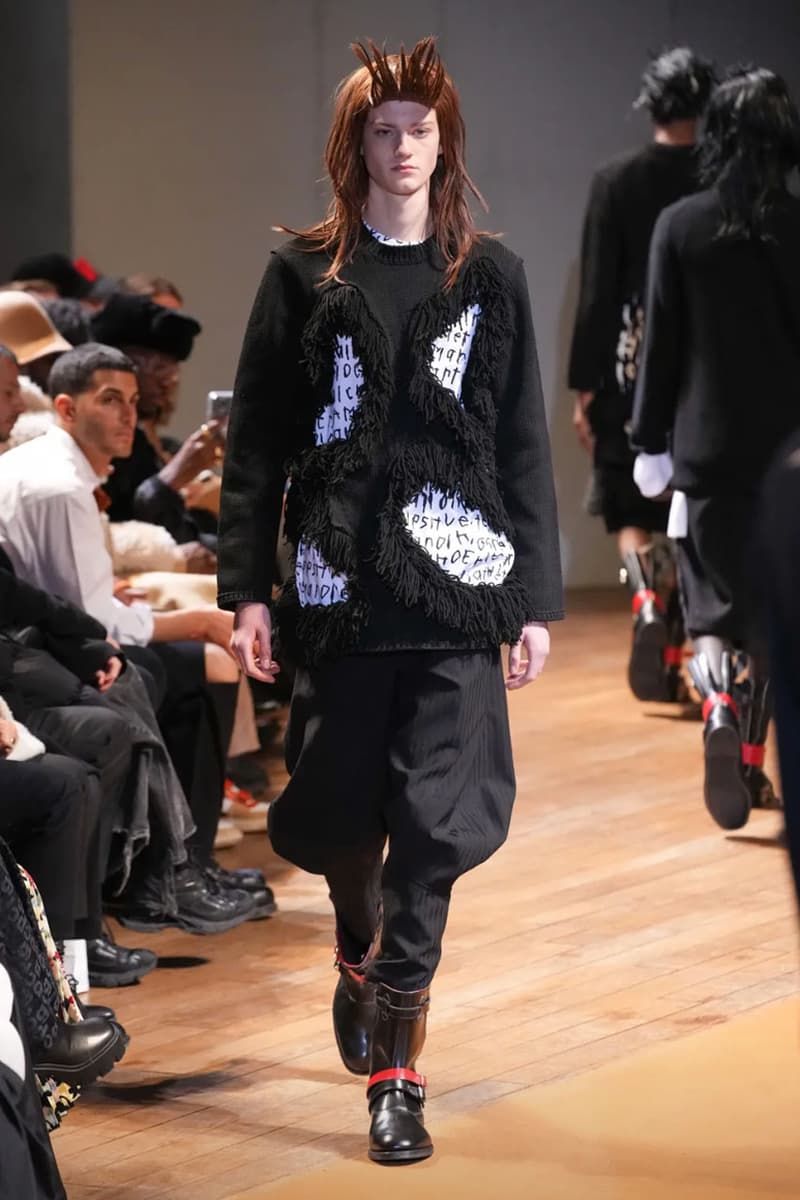 37 of 37
COMME des GARÇONS HOMME PLUS' Fall/Winter 2023 collection has range, but there are two things that all of designer Rei Kawakubo's next-season style archetypes must have: a dark wire headpiece and complementary black boots. Without fail, each model scanned the runway under different variations of cord-like accessories, some of which added height as cylindrical cages while others adopted more artful shapes. Regardless, their stripped-back appearance synchronized with the line's overall theme of deconstruction and reconstruction.
Large slabs of black fabric, attached across the chest with a utility buckle, draped over the shoulders of the introductory ensembles, which spanned a spectrum of double-breasted blazers, buttoned-up cardigans, formal shorts and knee-length skirts. In blue and pink, coats swung below the waist and sported all-over scribbled lettering, before blank iterations shifted the focus to contemporary tailoring, with zipped cut-outs running down either side of their front constructions.
A shiny, silver textile then put forth a glamorous mood, appearing across long jackets, well-fitted blazers, flowing skirts and loose shorts in ever-so-slight variations. Taking deconstruction literally, the following set of blazers appeared with organically-shaped, fur-lined holes on their front and back walls, revealing the more traditional formalwear that lay underneath.
Check patterns were at play, nodding to prep's prominence on buttoned-up assemblages. One, in particular, appeared with two additional arms jutting out its sides, paving the path for a series of avant-garde takes on the blazer to follow. Meanwhile, leather coats zipped in unconventional locations, and a collection of shorts went full fur mode. For the finale, a casual sweater donned familiar hole punches, exposing the brand's scribbled print. In all, it was authentic COMME des GARÇONS.
Take a look at COMME des GARÇONS HOMME PLUS' FW23 collection in the gallery above, and discover more Paris Fashion Week FW23 content on Hypebeast.