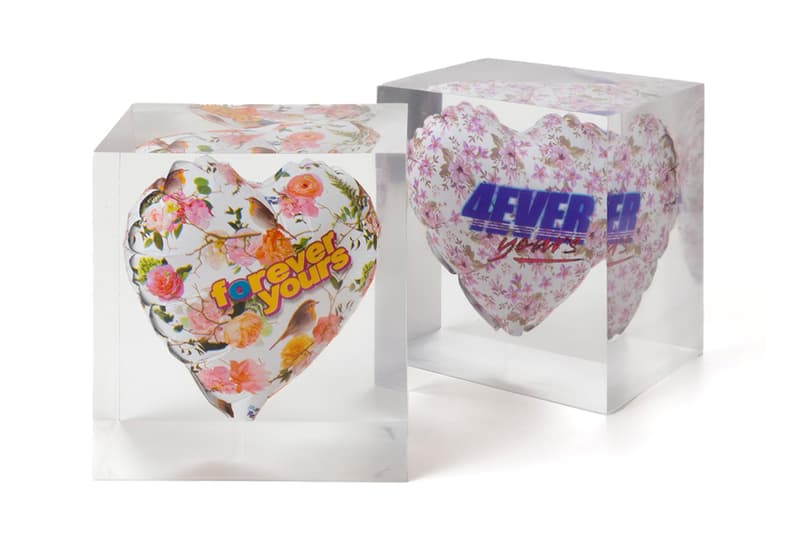 1 of 3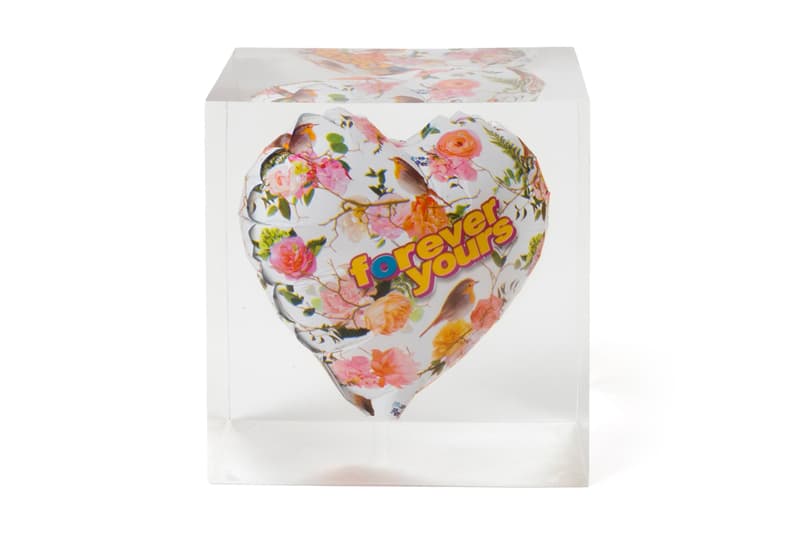 2 of 3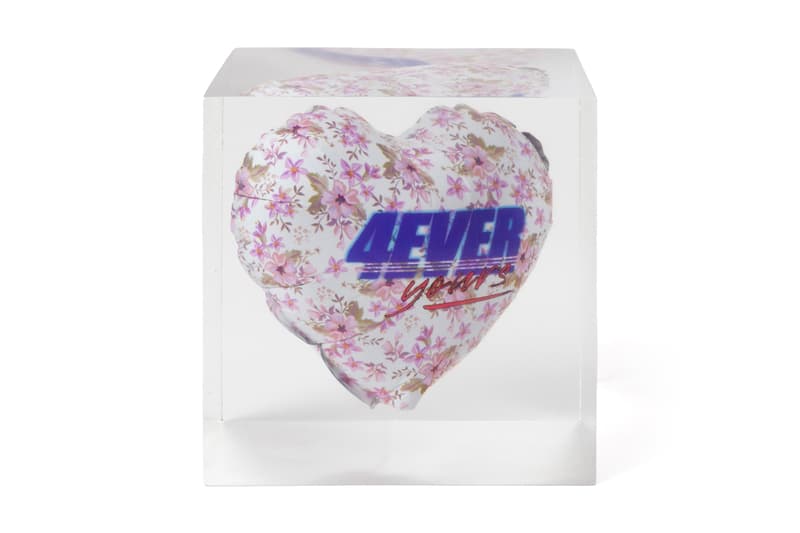 3 of 3
Love Lasts 'Forever' in Adam Parker Smith's Latest Edition With Louis Buhl & Co.
Just in time for Valentine's Day.
---
While roses and balloons are common tokens of affection, they last just a short while before withering away — unless of course, your balloons are made from Adam Parker Smith. Shape-shifting from one sculptural medium to the next, the American artist worked with Louis Buhl & Co. to present a solidified set of love balloons entitled Forever Yours.
Inspired by the objects found at corner shops and bodegas, Smith alludes to the thoughtless convenience and impermanence to modern tokens of love. His rendition of the love balloon escapes the finality of time as they are cast in resin, however, like a fossil eternally frozen in amber. "The emotional reaction we have to an object that reminds us so vividly of the magic of love and youth is epitomized in the foil heart balloon, even if it is fleeting, low-cost and disposable," wrote a statement by the Detroit-based gallery.
The latest edition follows a monumental show in which Smith reinterpreted classical Greco-Roman sculptures as ancient methods to depict daily life — much like the selfie and social media are used in the present day. Forever Yours is an edition of 20 and features a floral heart balloon suspended in resin. The sculpture sizes at 8 x 7.5 x 6-inches and will release on January 26 at 12pm ET. For those looking to purchase, please inquire with Louis Buhl & Co.
In case you missed it, Roe Ethridge unveils American Polychronic at Gagosian New York.