Daniel W. Fletcher SS23 Is For the Punks and Pearly Kings and Queens That Made London
"All of those people who have contributed to the culture that we have now, play a huge inspiration in this collection. It's for them."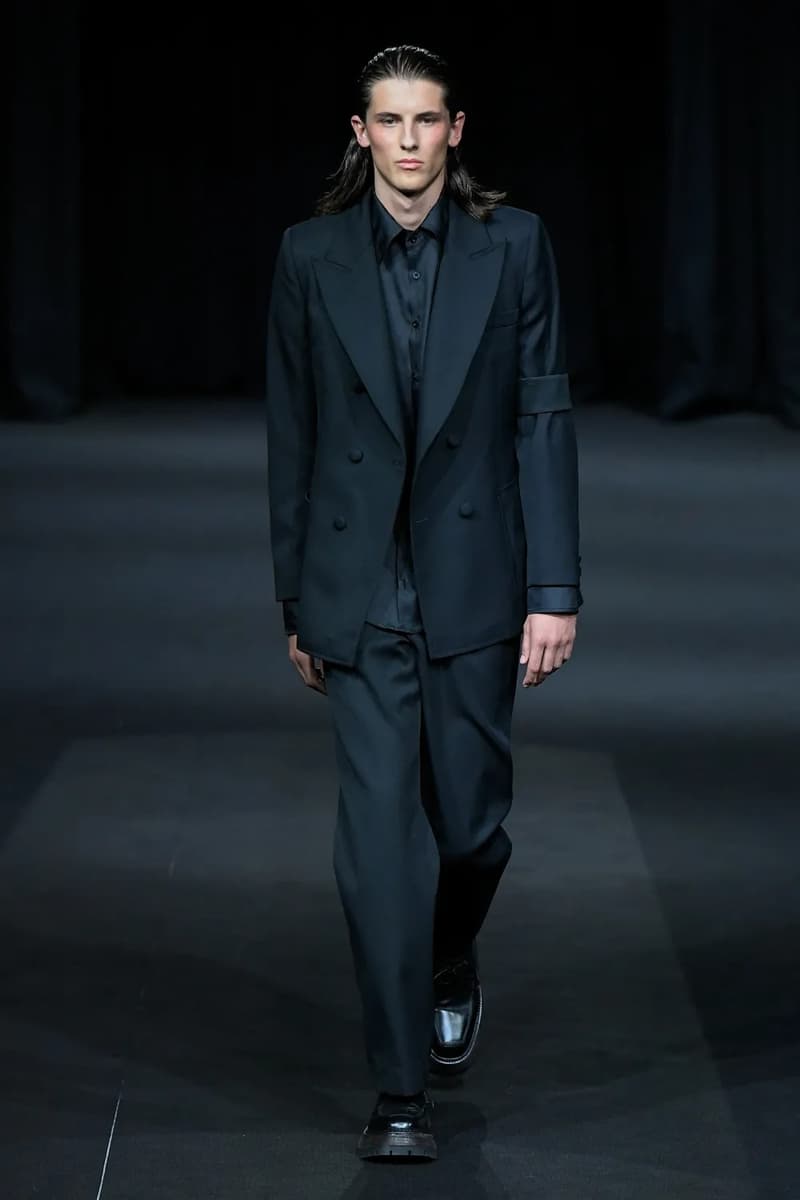 1 of 34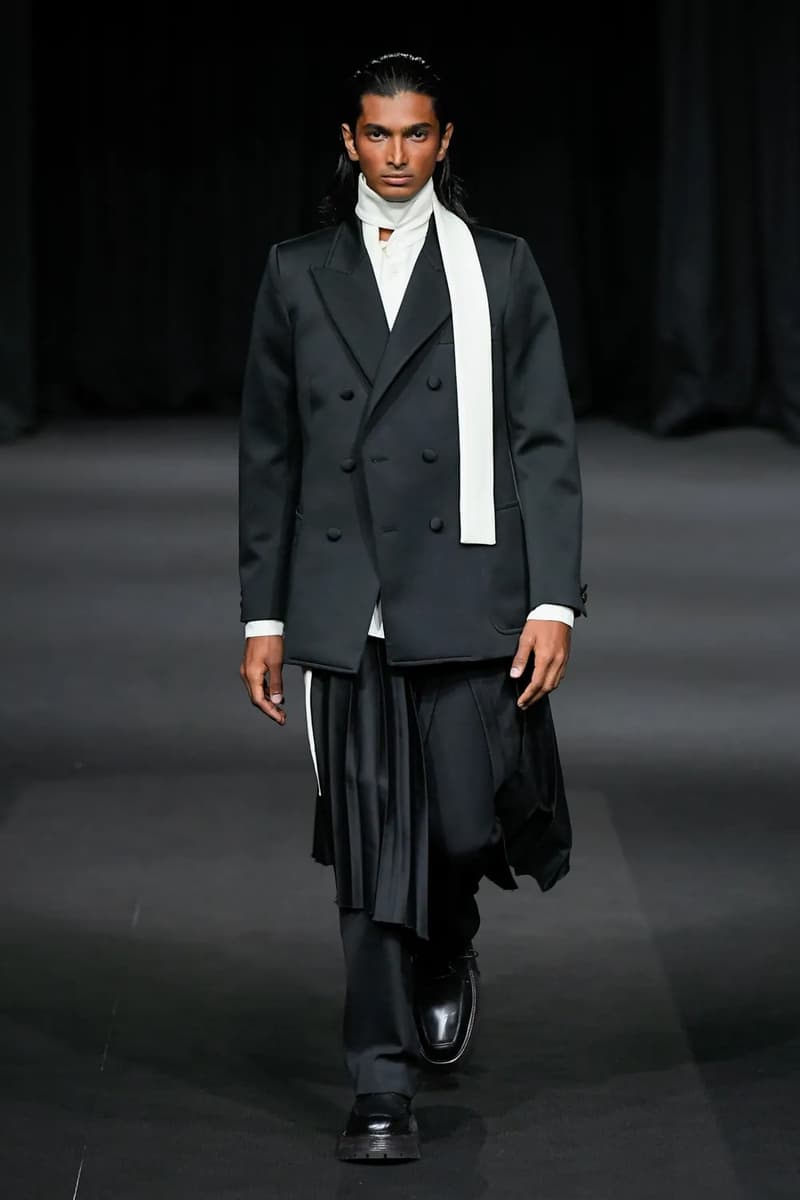 2 of 34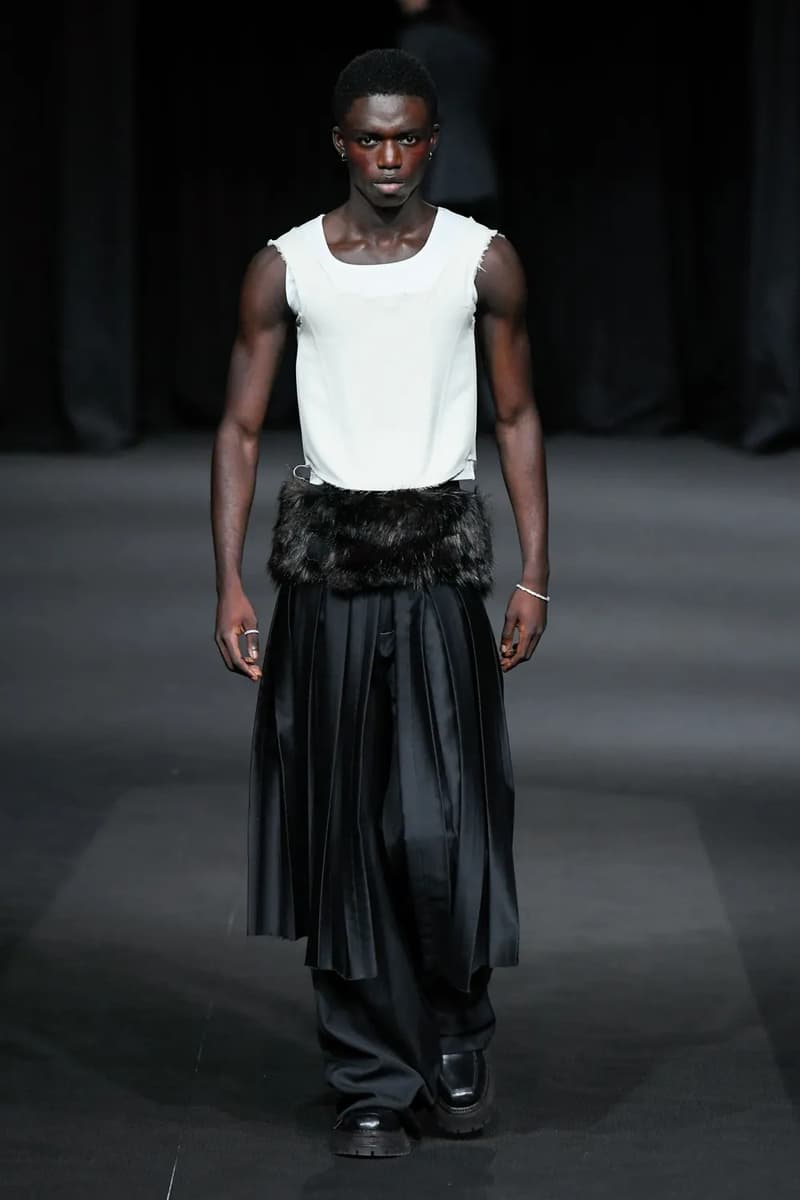 3 of 34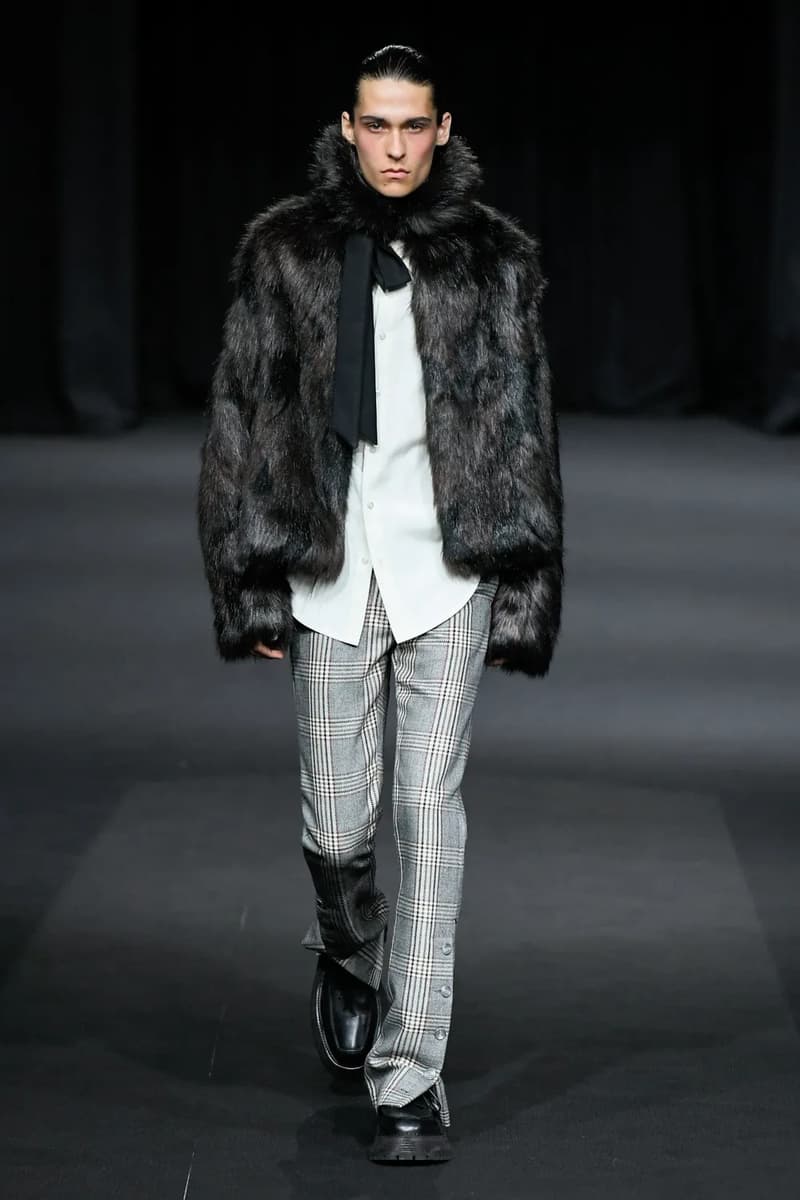 4 of 34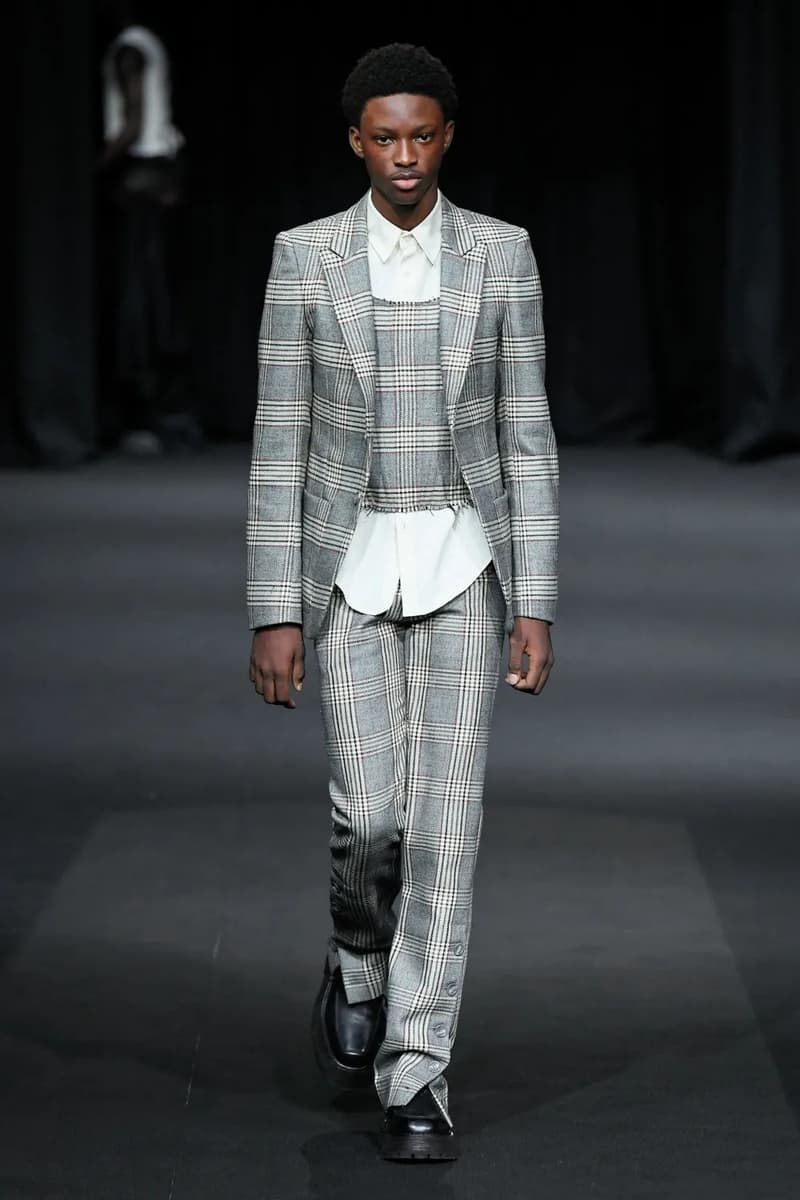 5 of 34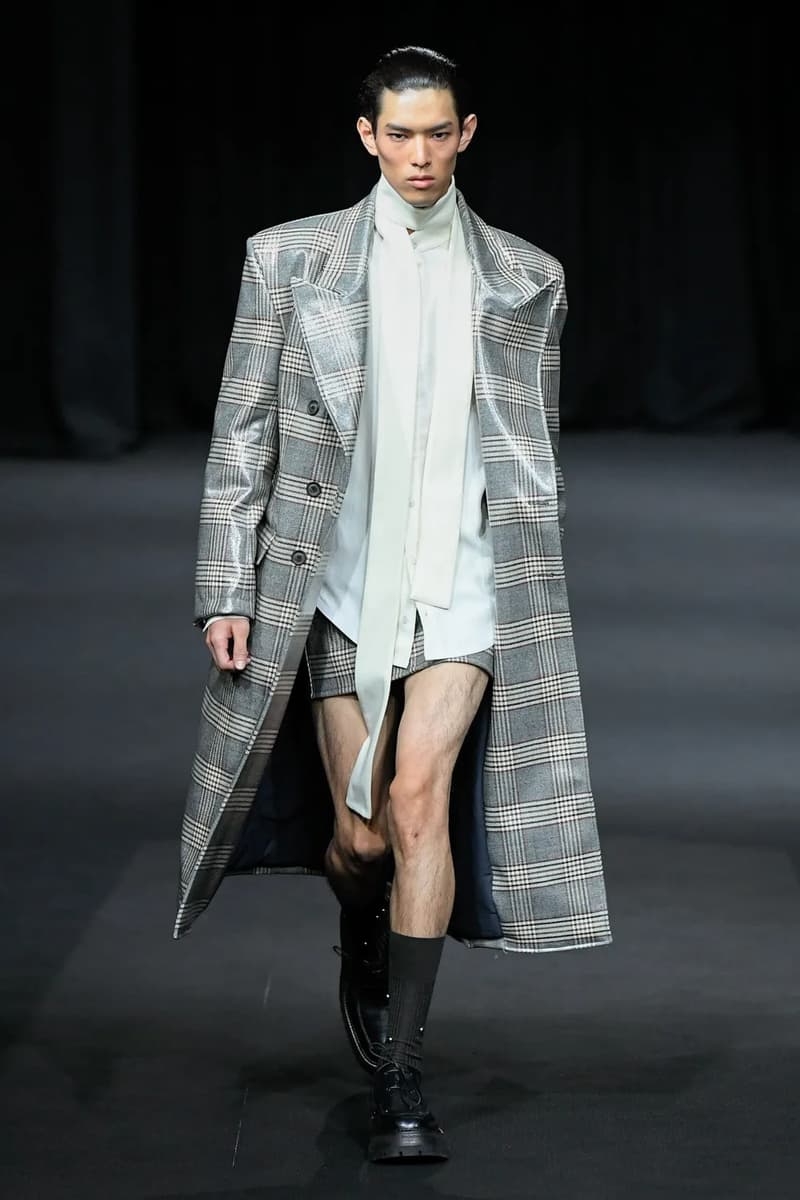 6 of 34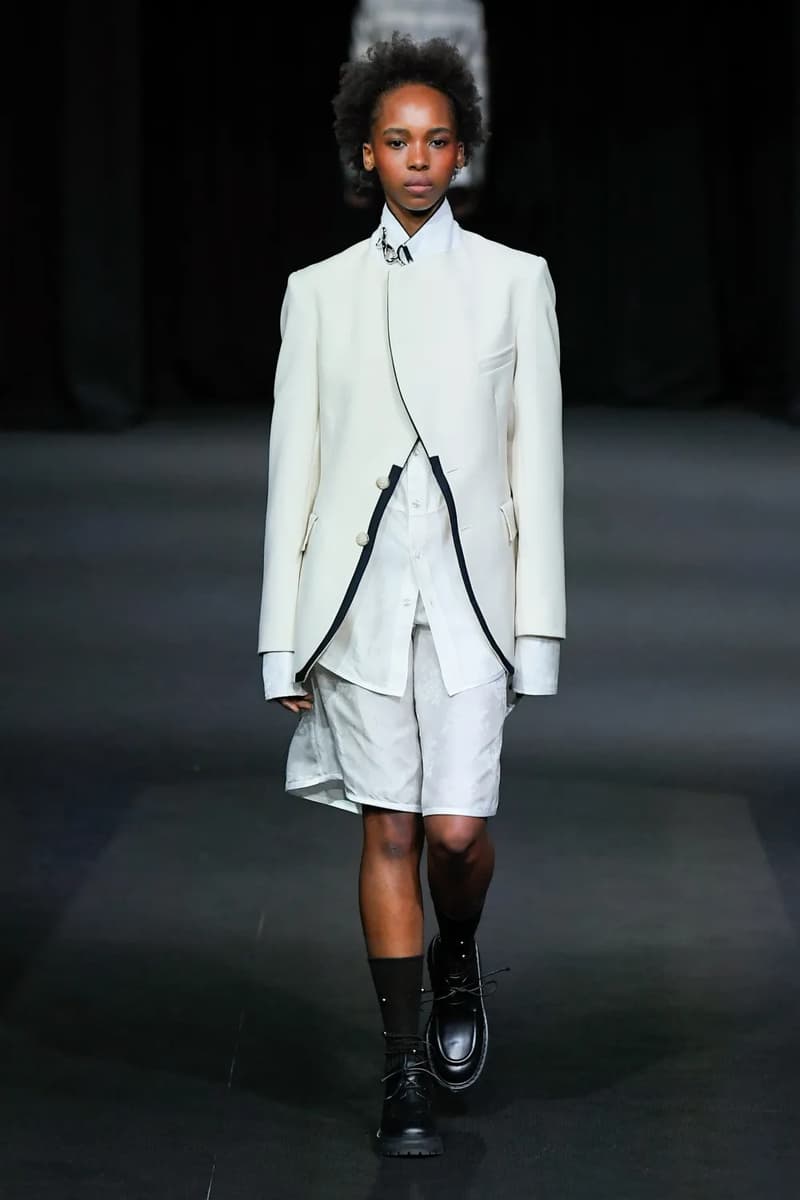 7 of 34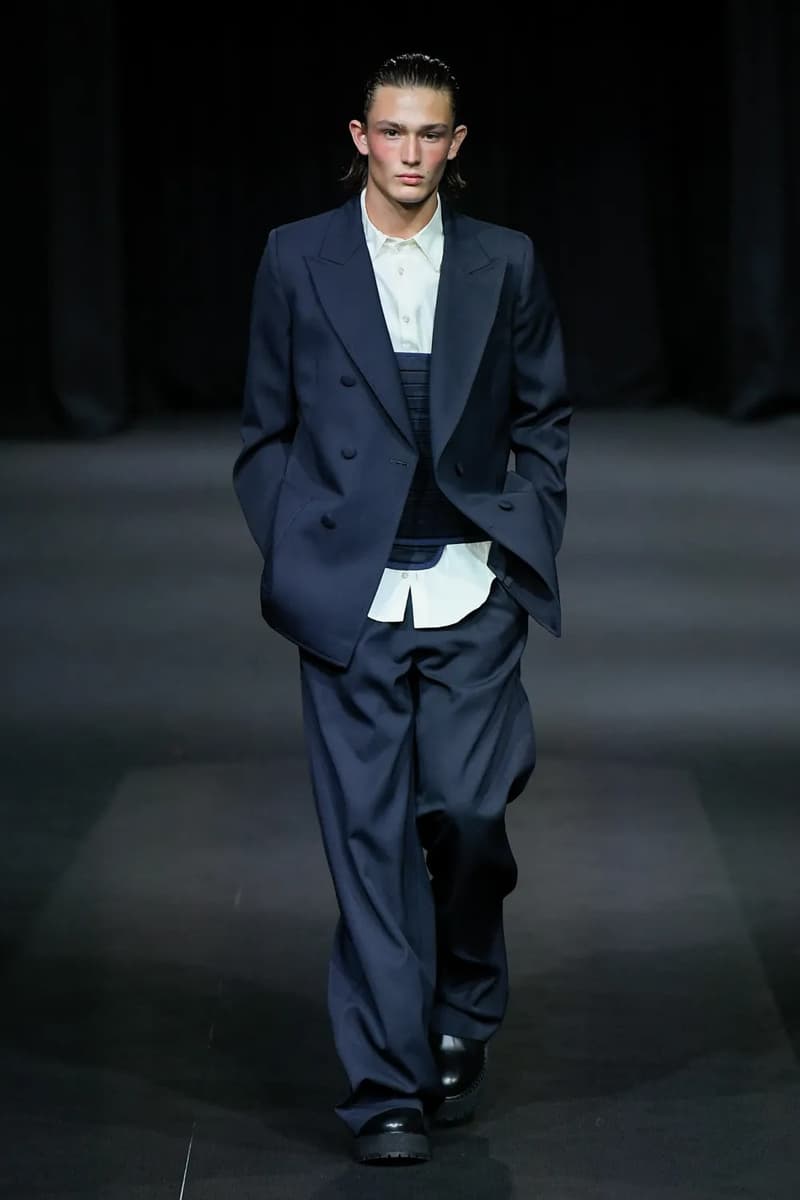 8 of 34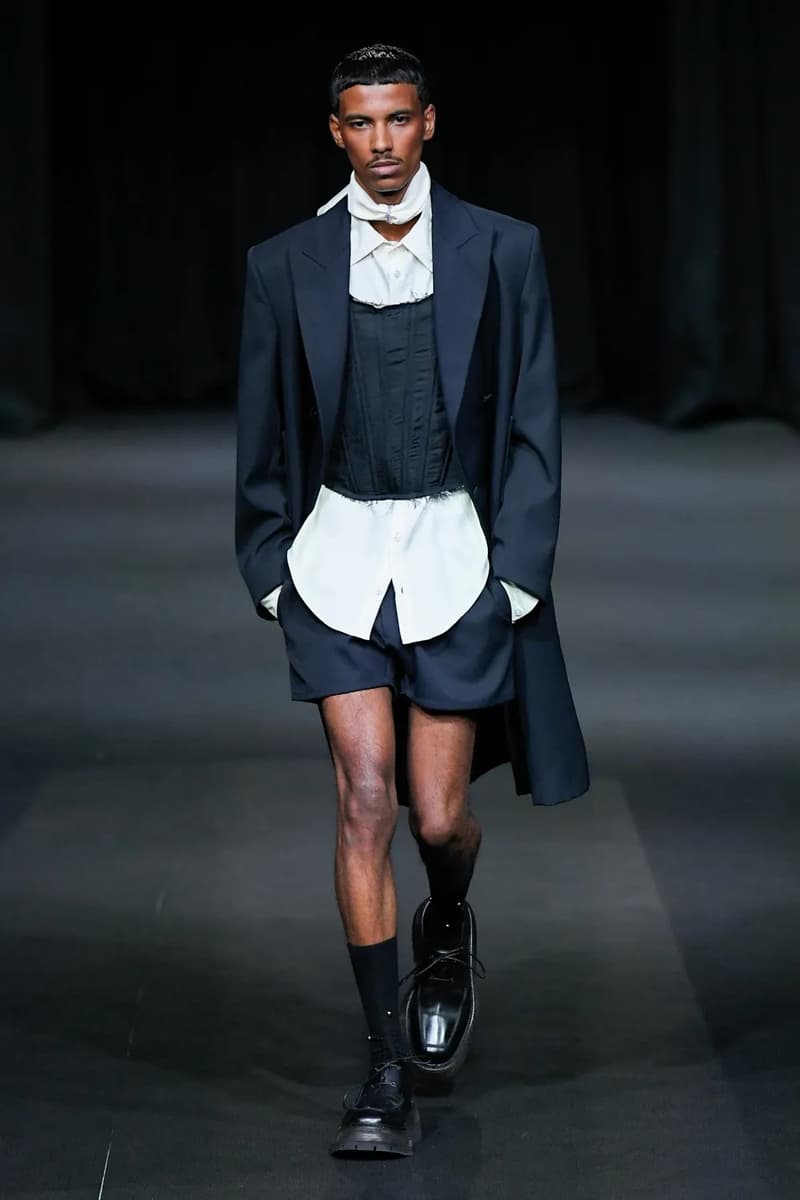 9 of 34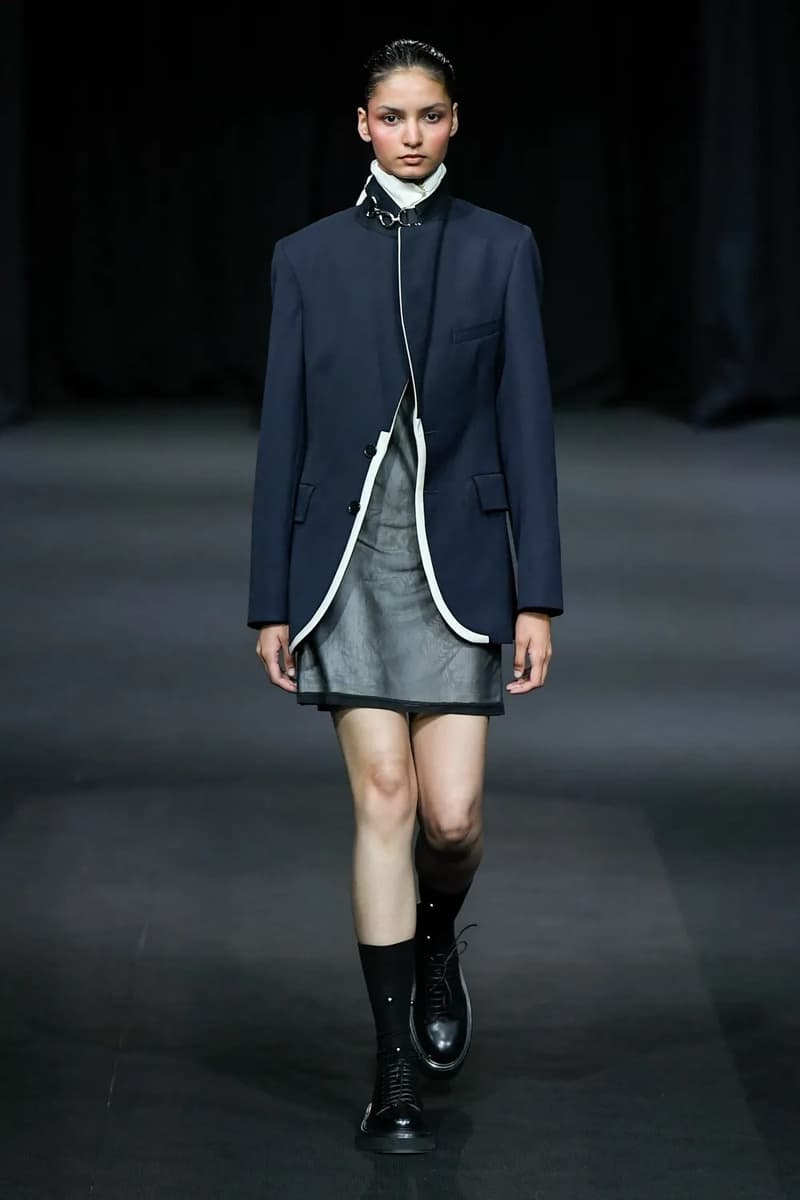 10 of 34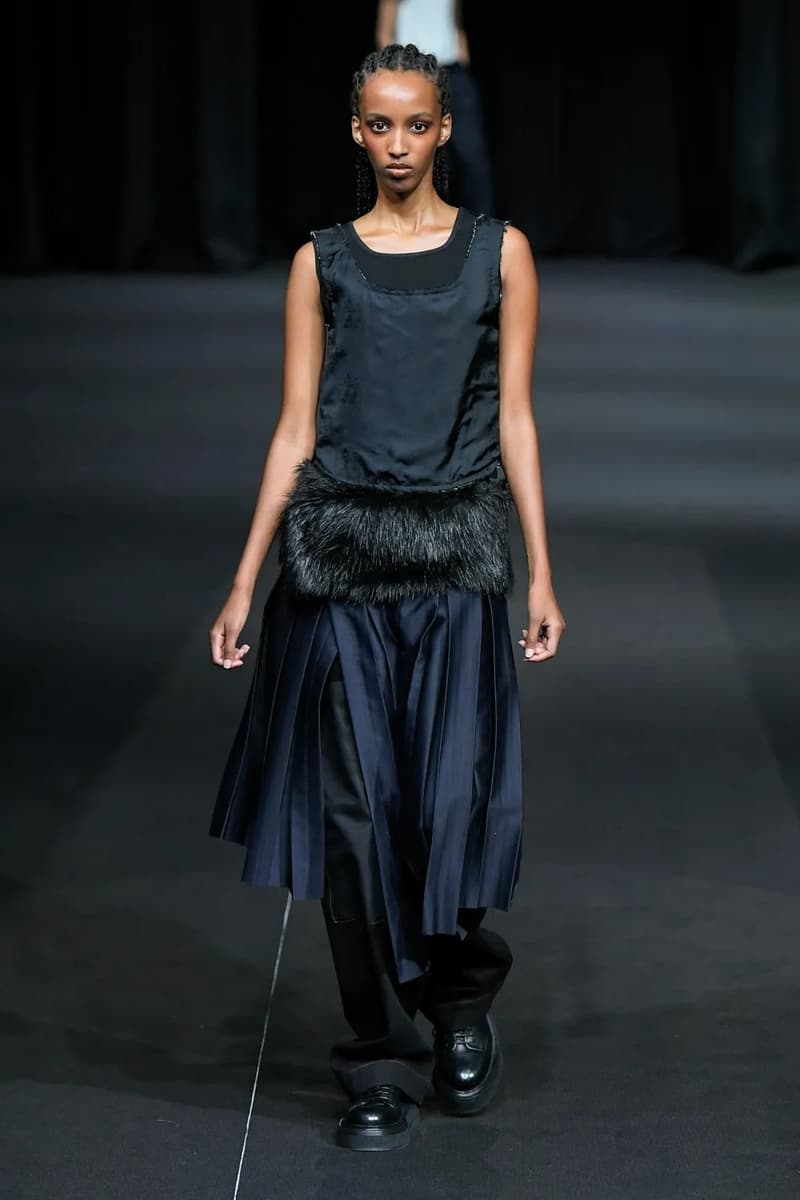 11 of 34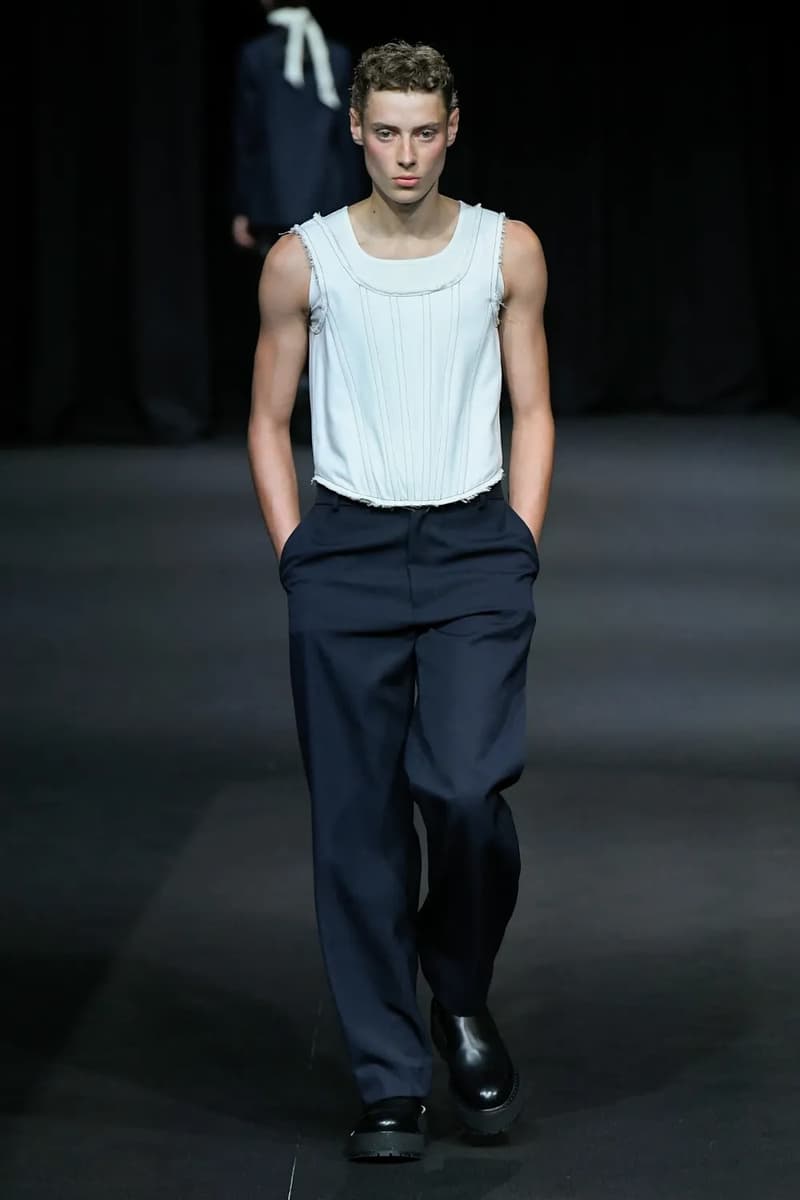 12 of 34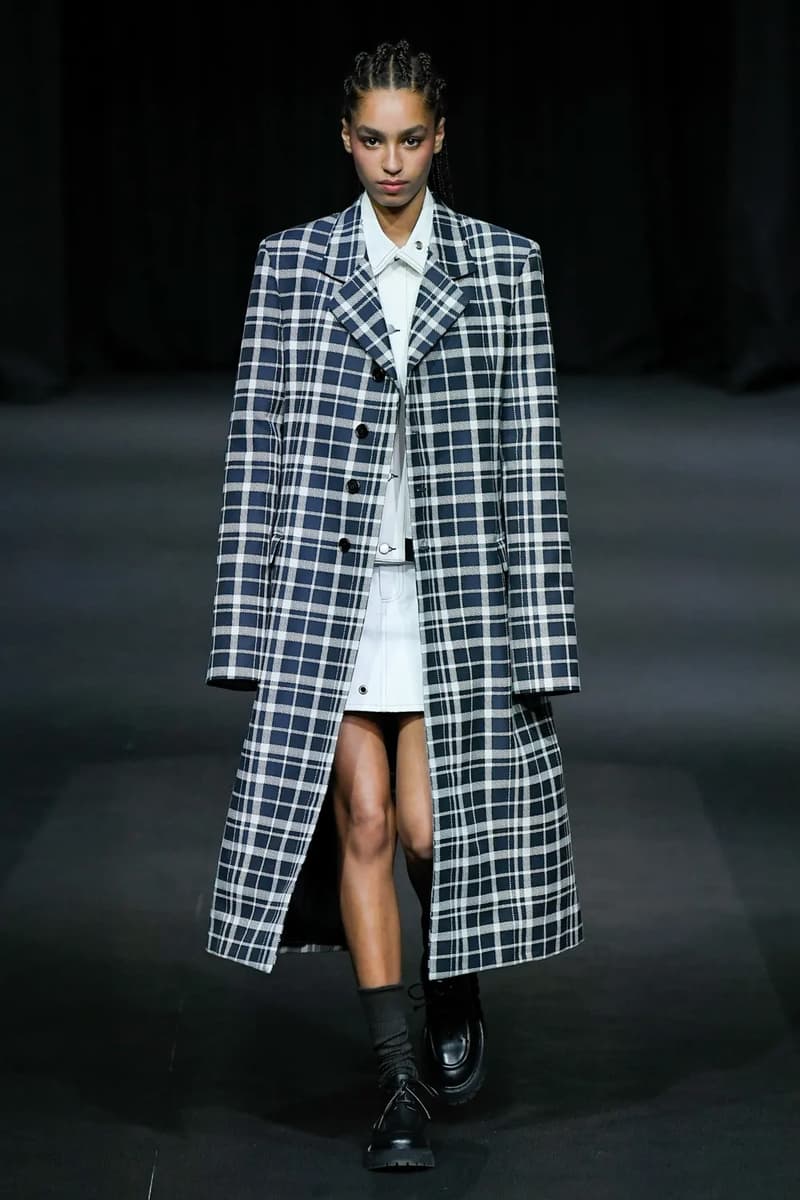 13 of 34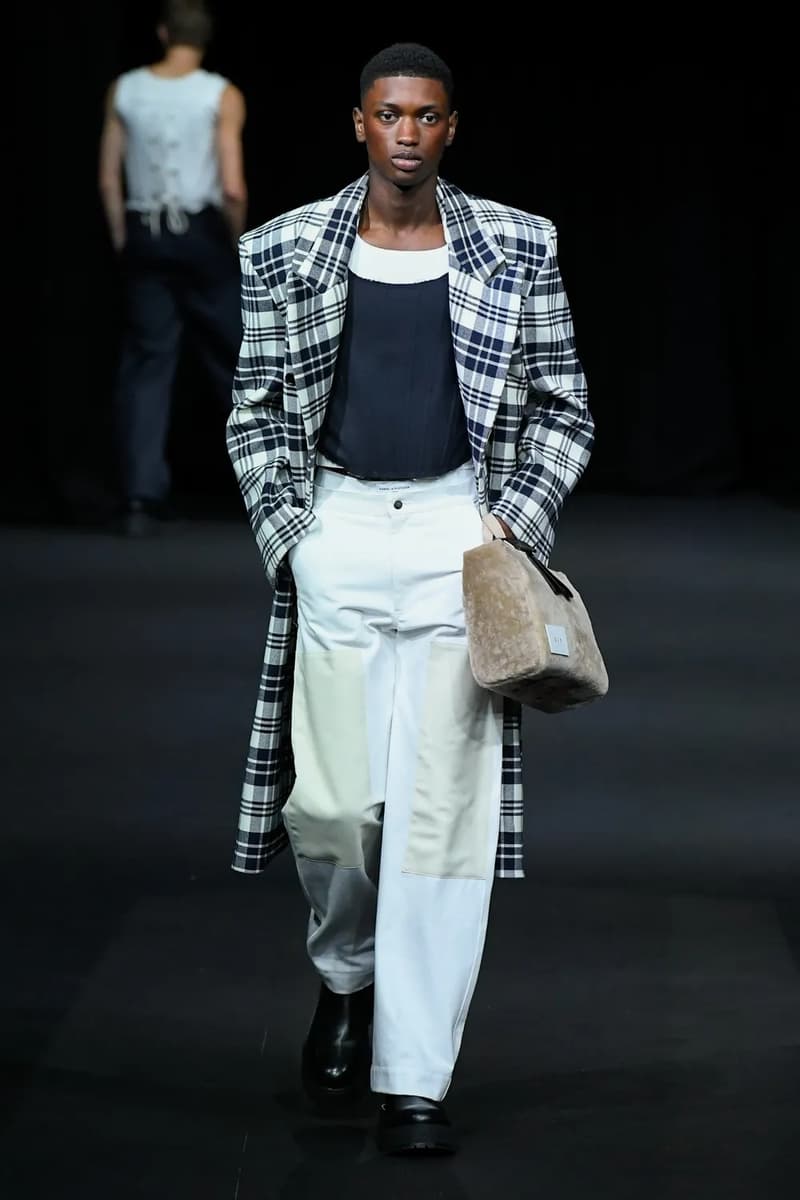 14 of 34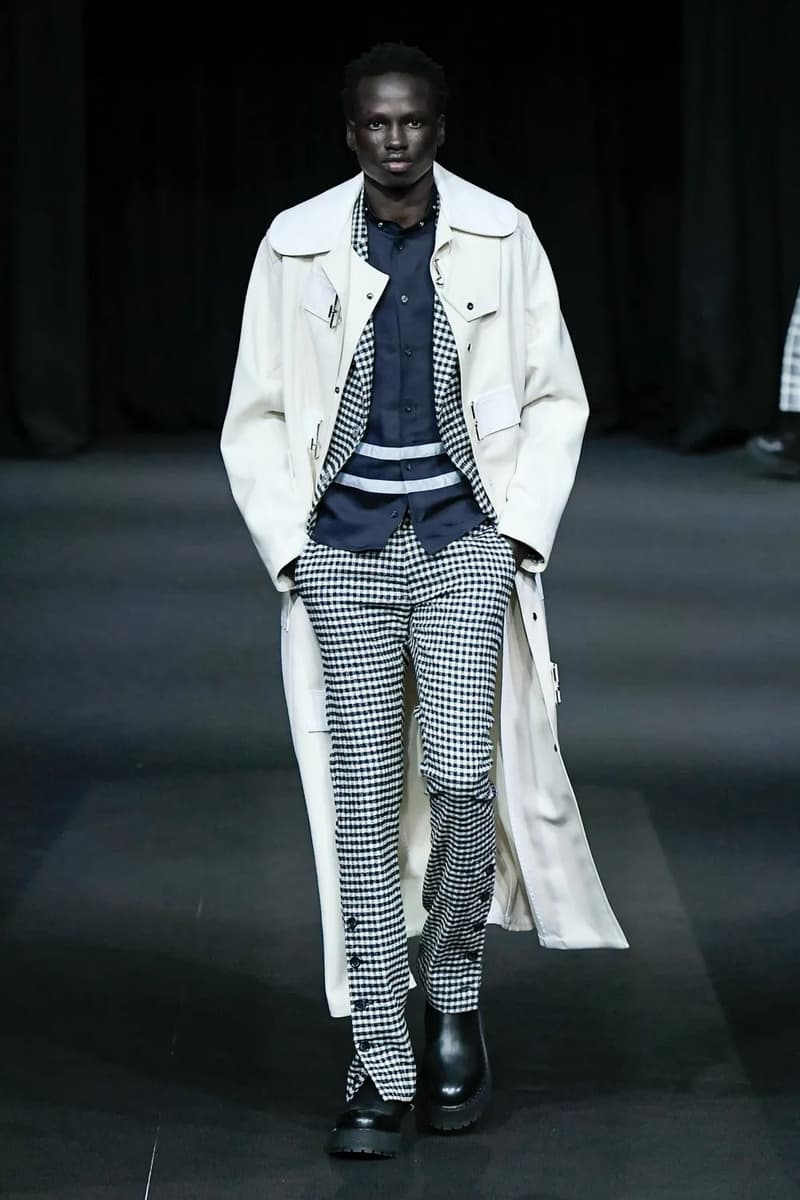 15 of 34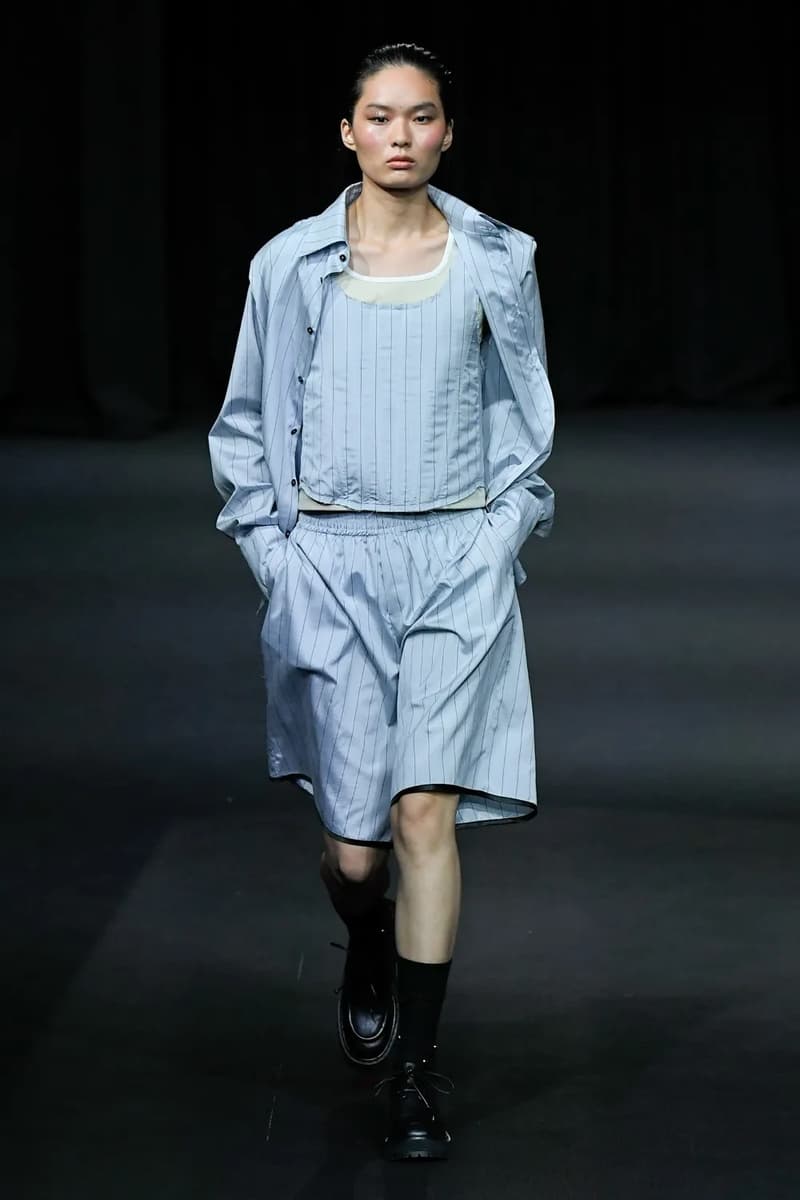 16 of 34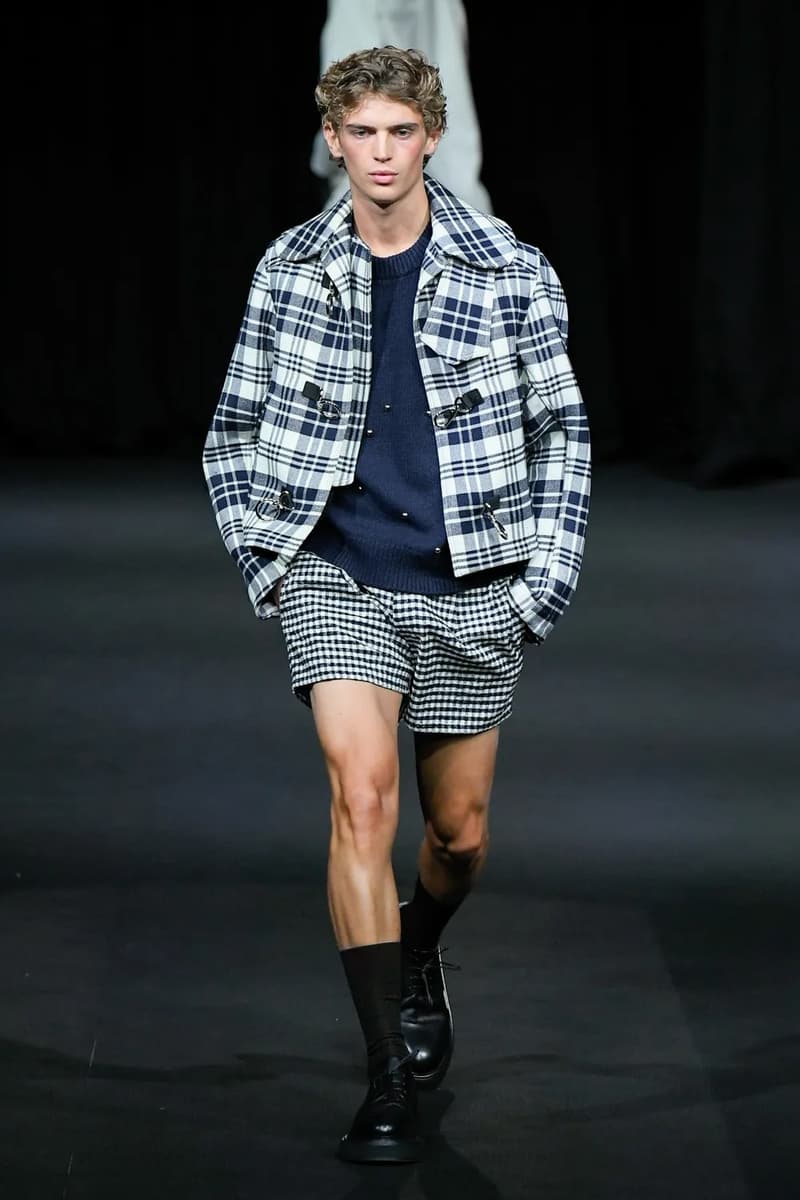 17 of 34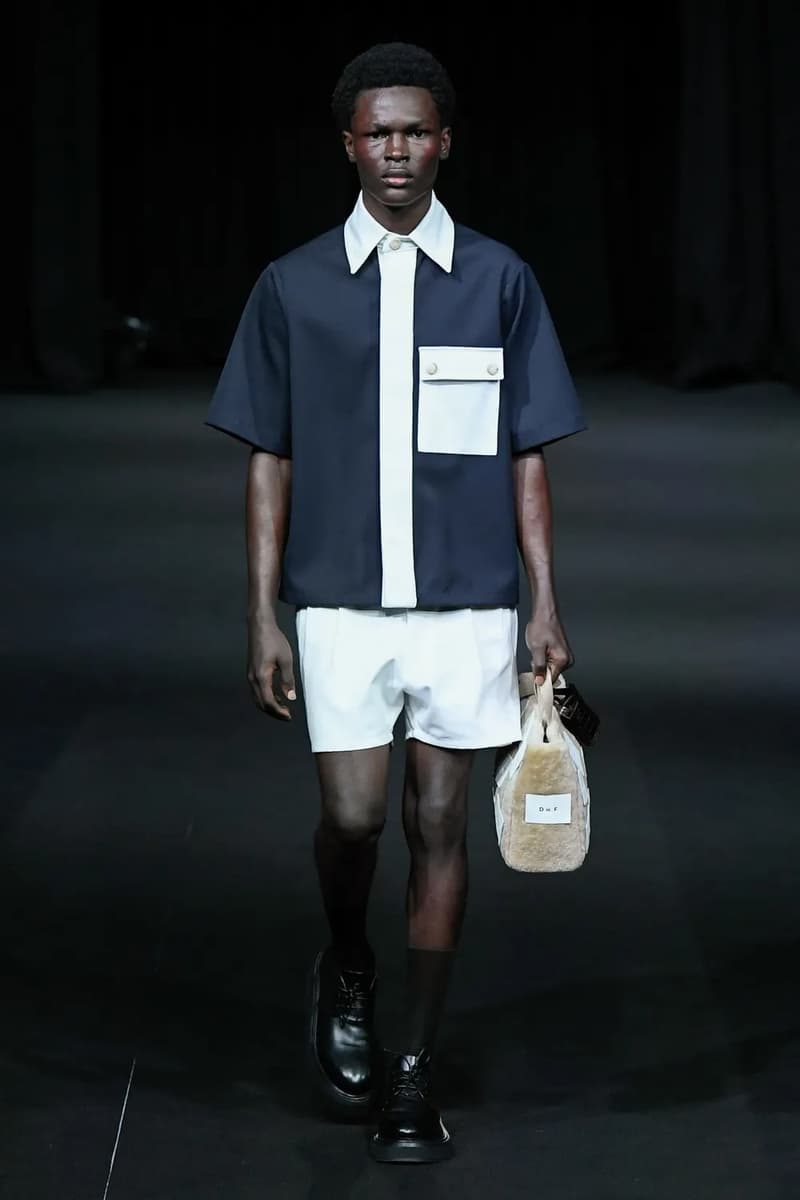 18 of 34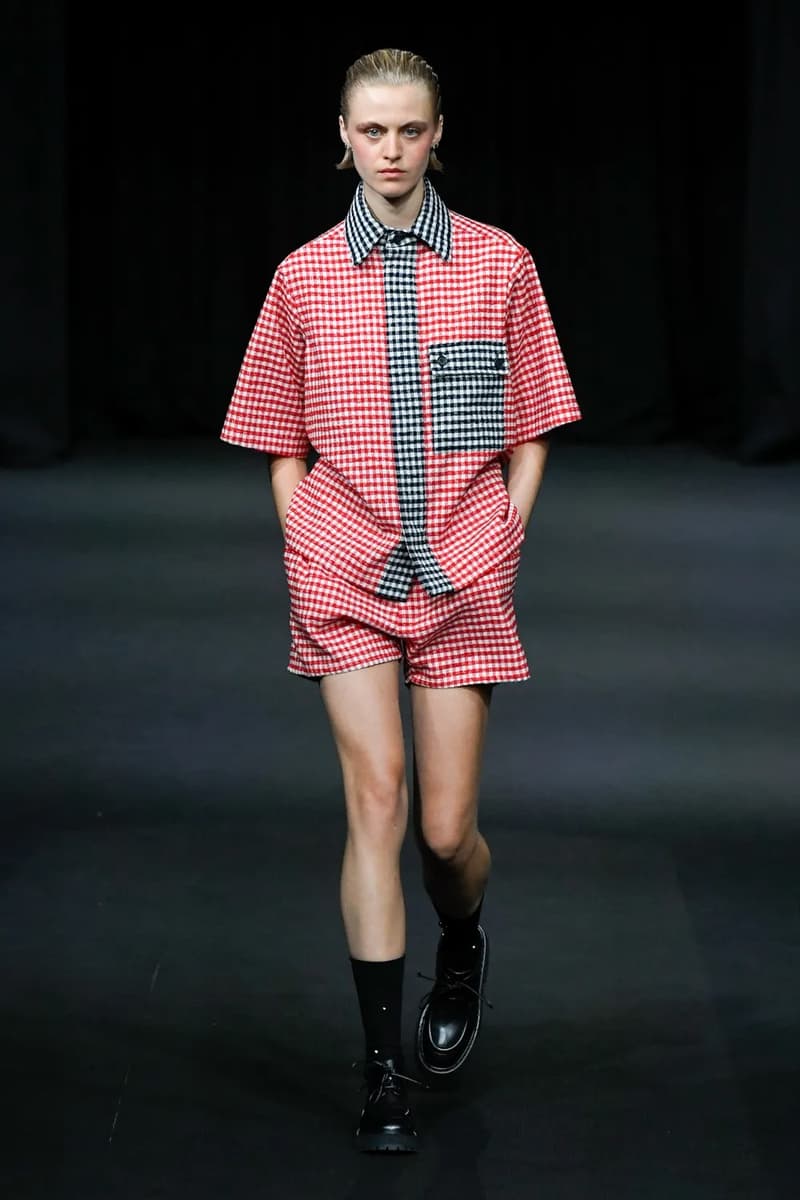 19 of 34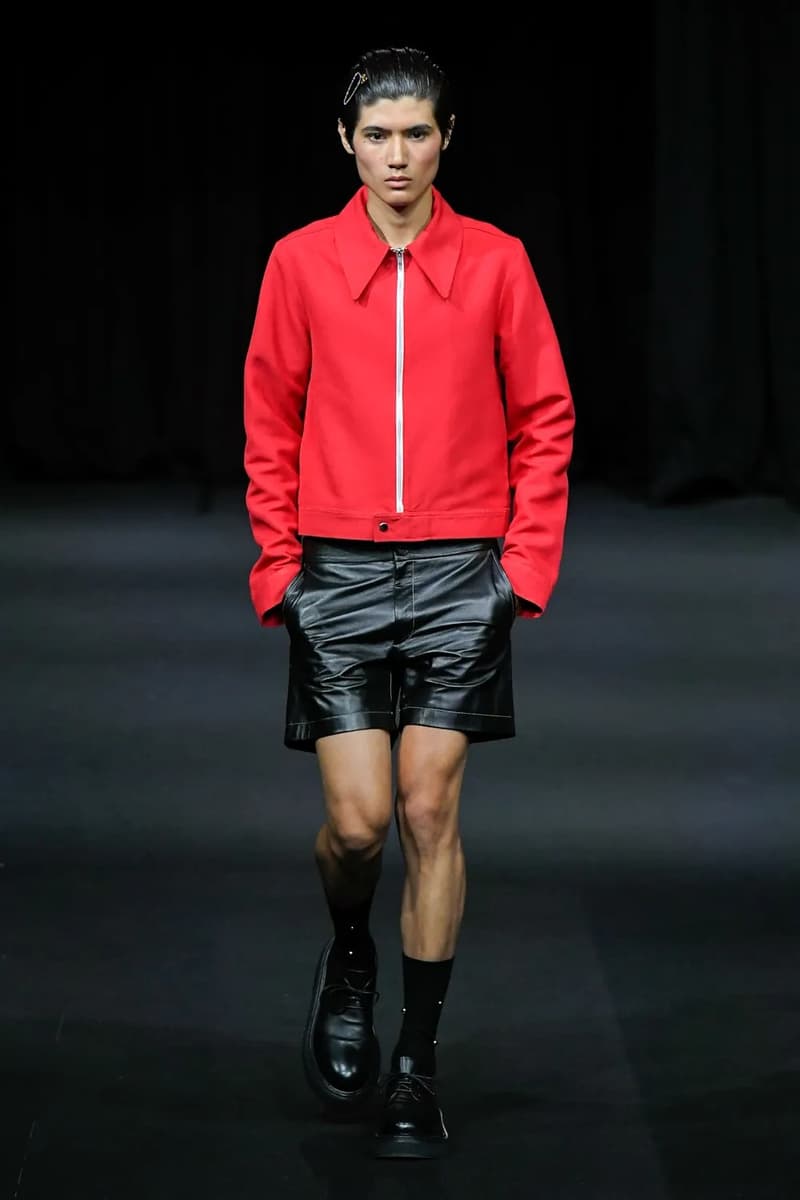 20 of 34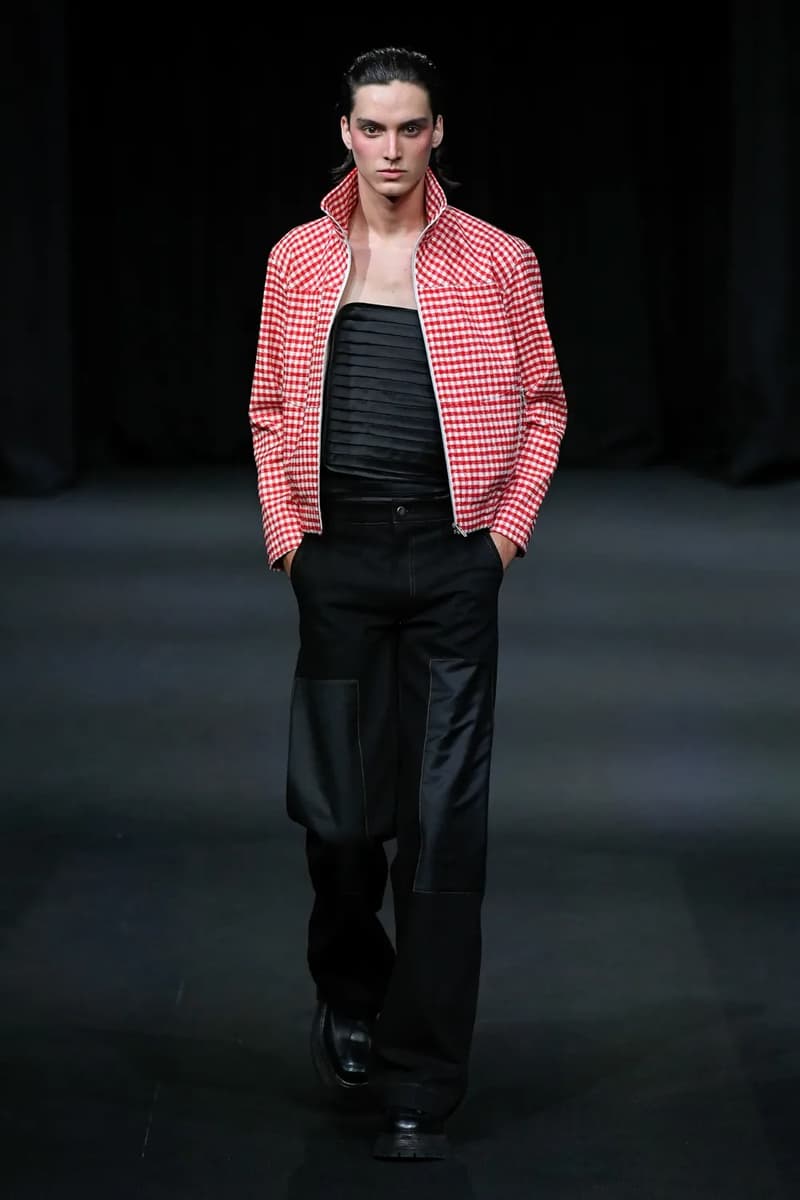 21 of 34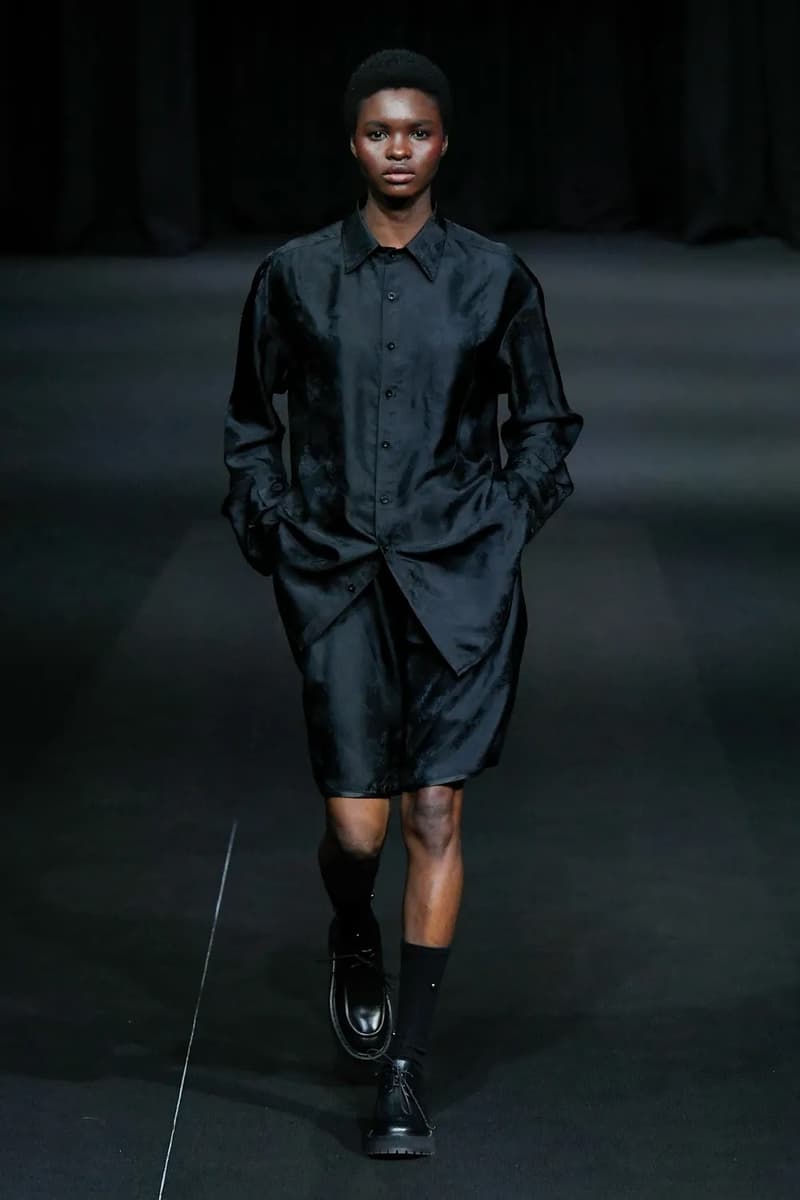 22 of 34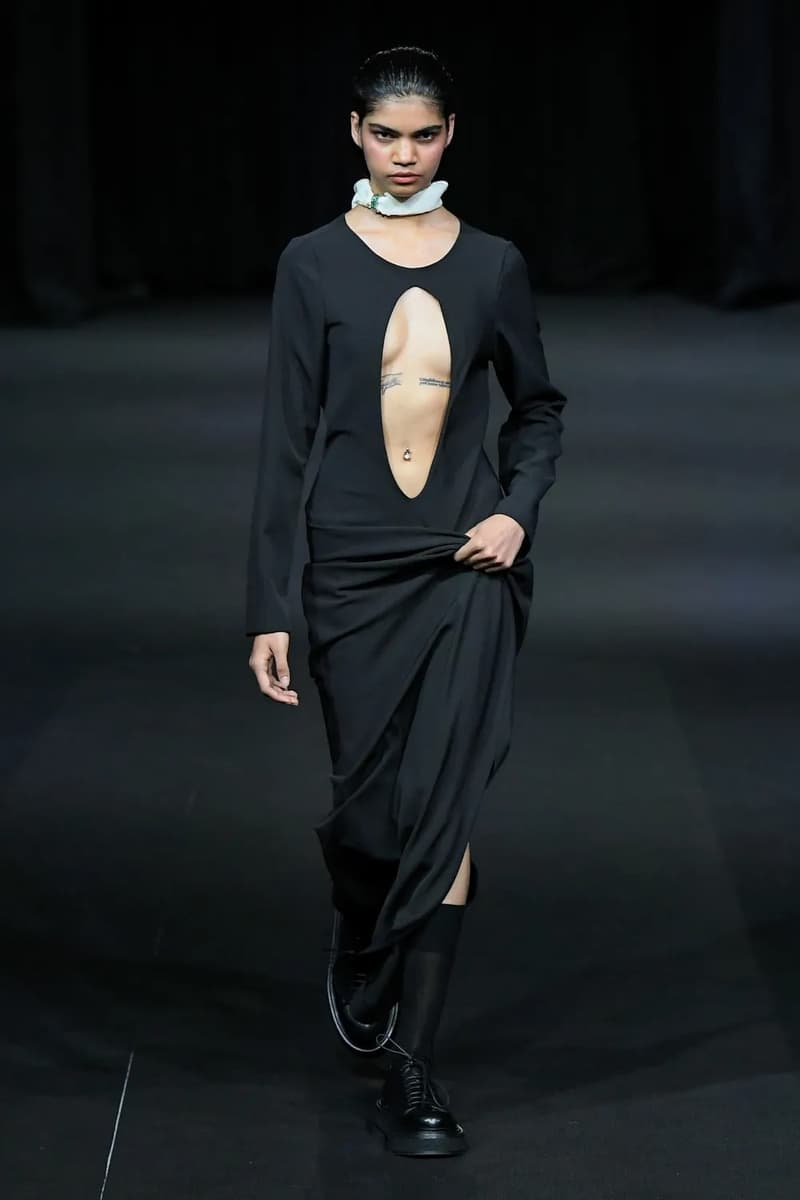 23 of 34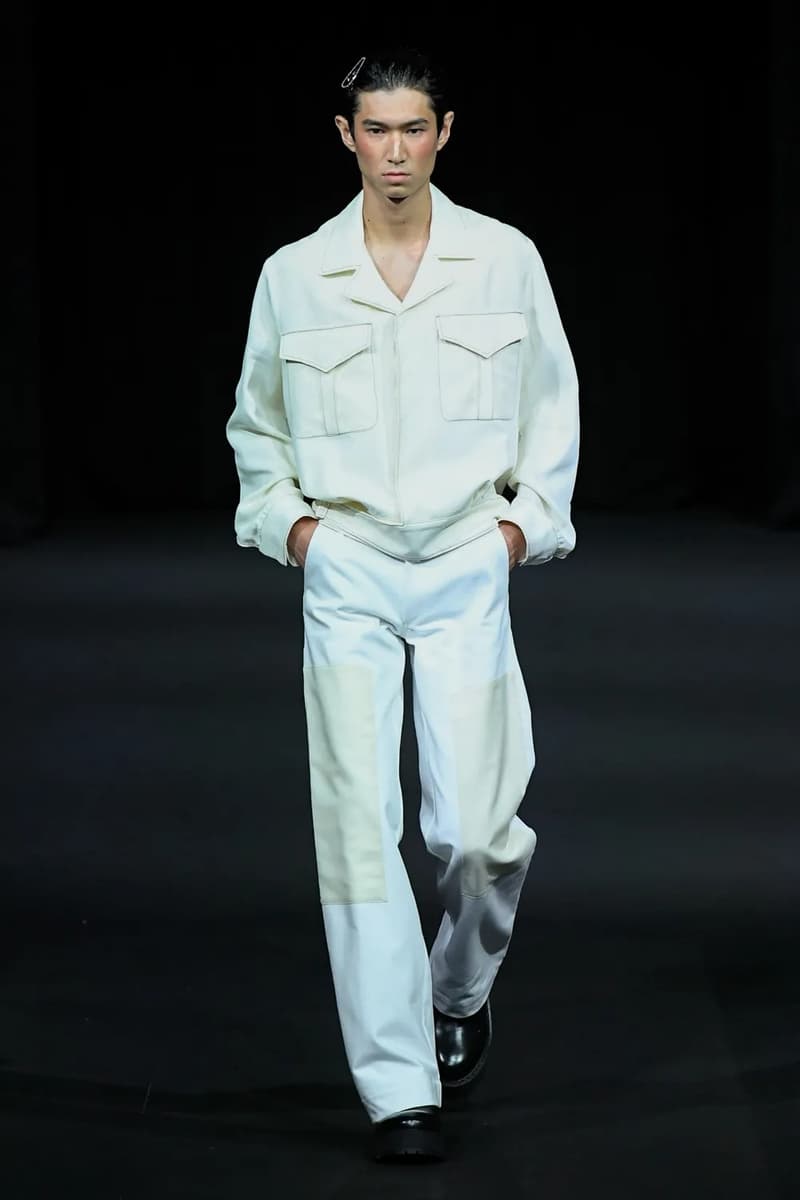 24 of 34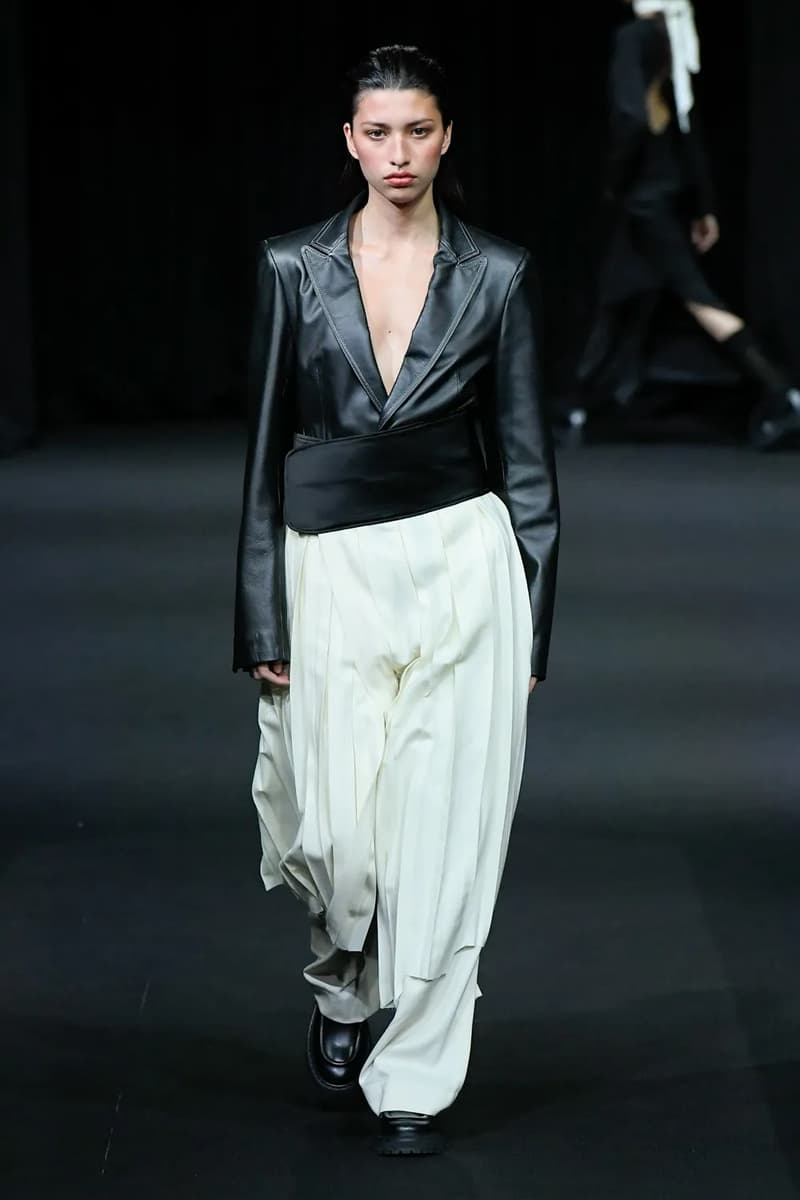 25 of 34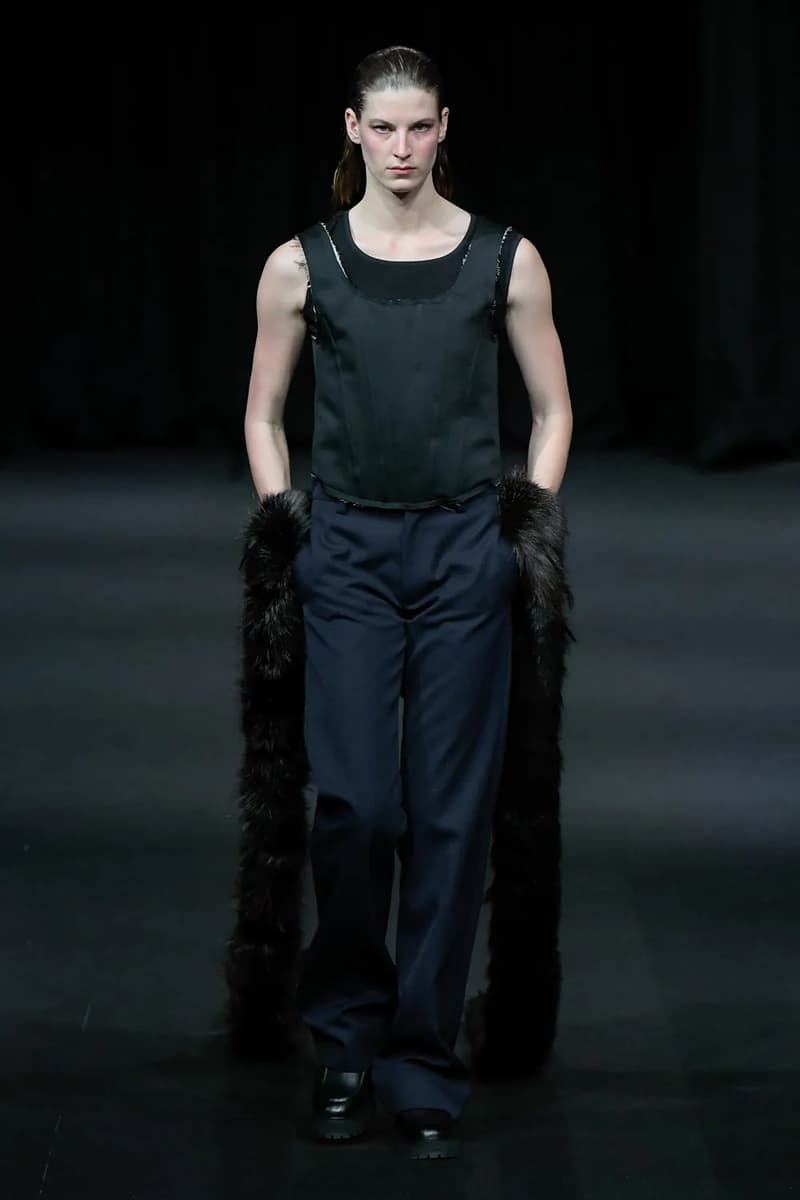 26 of 34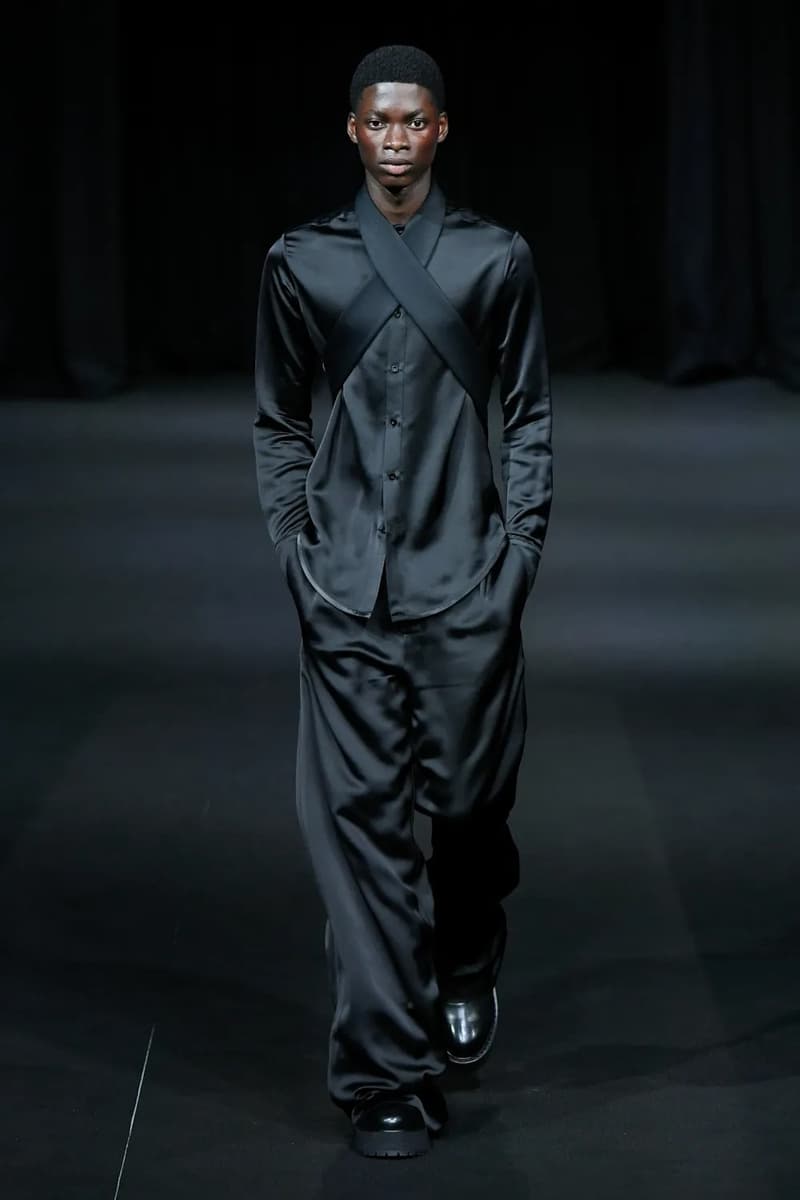 27 of 34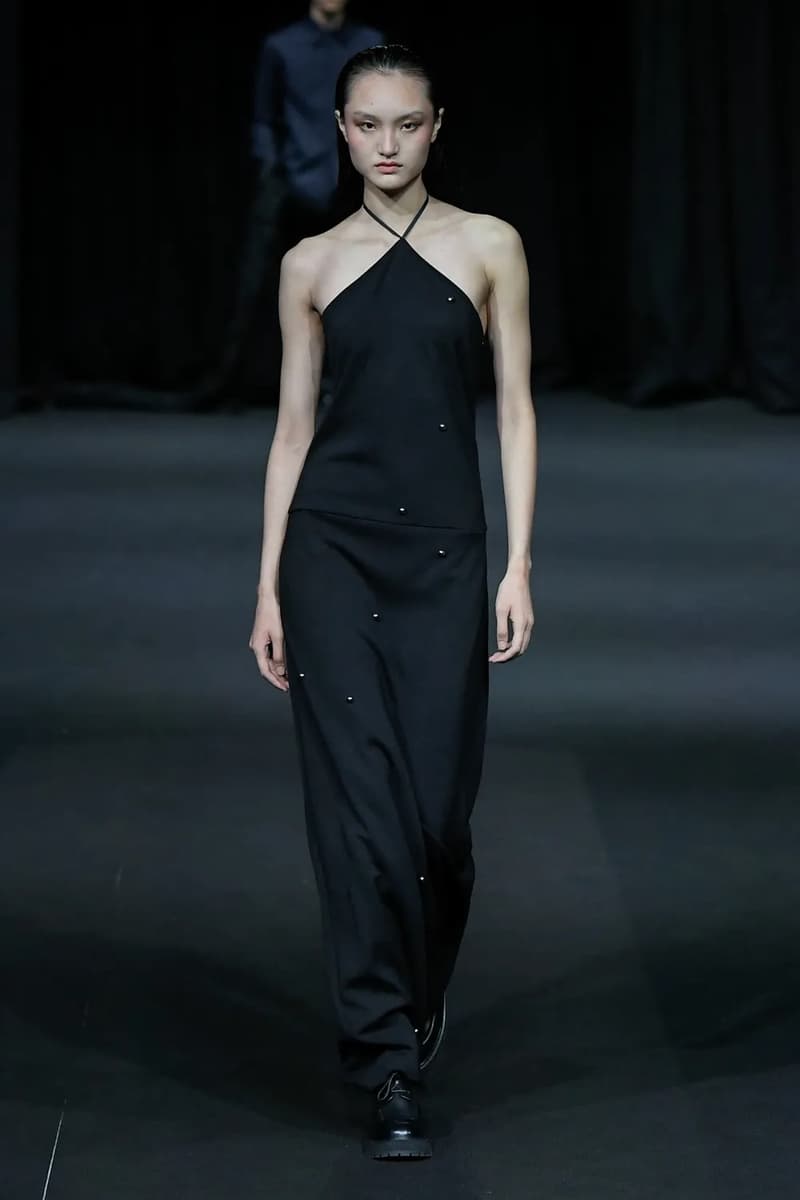 28 of 34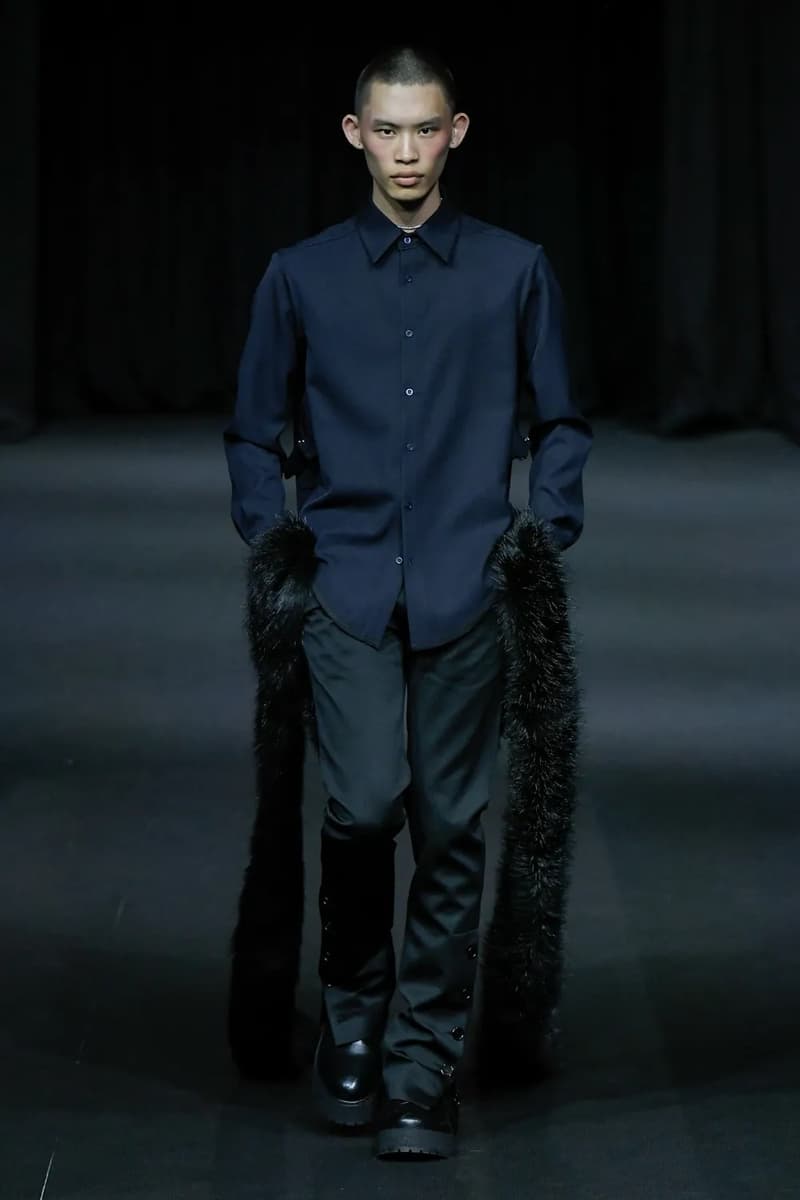 29 of 34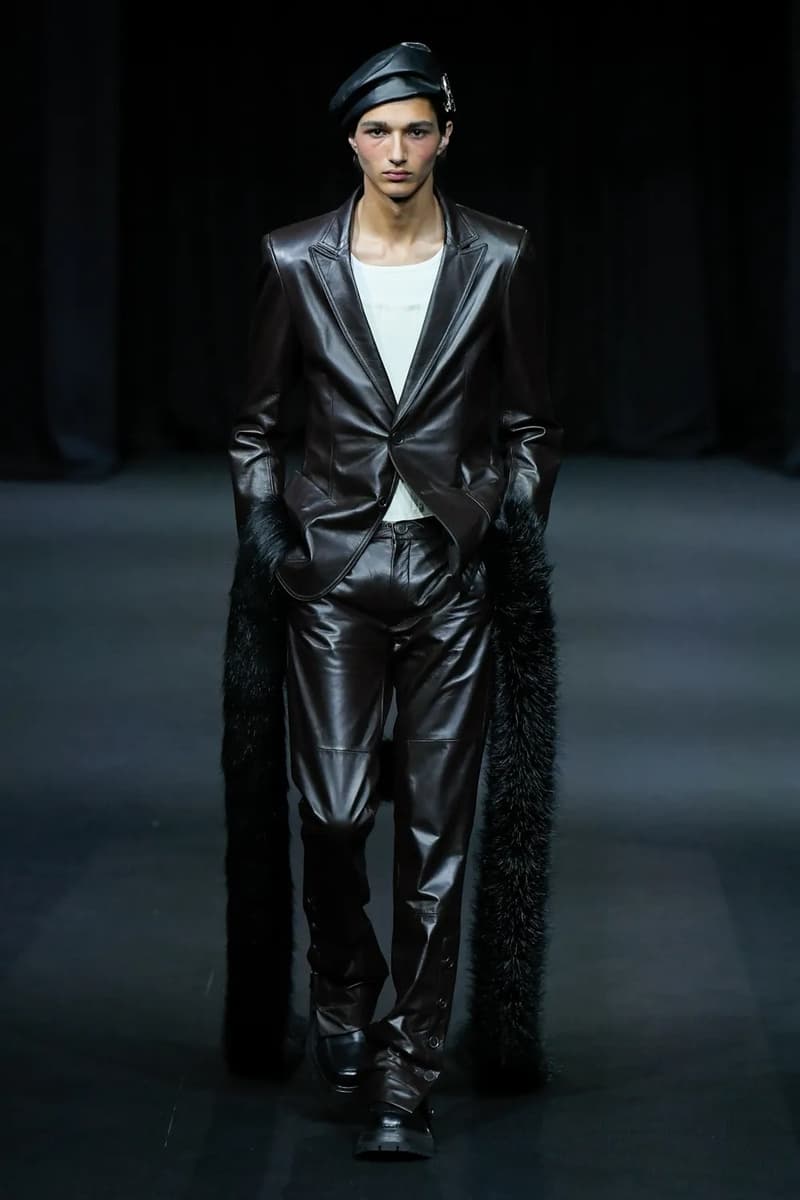 30 of 34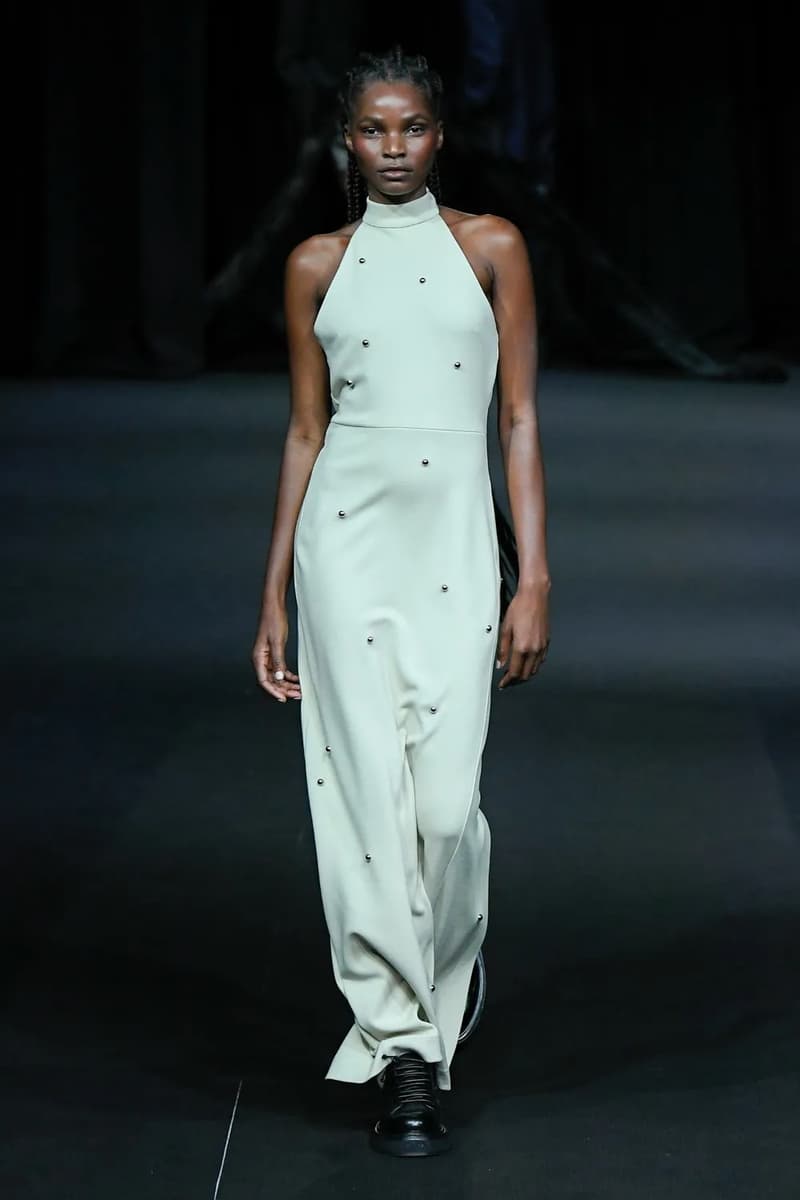 31 of 34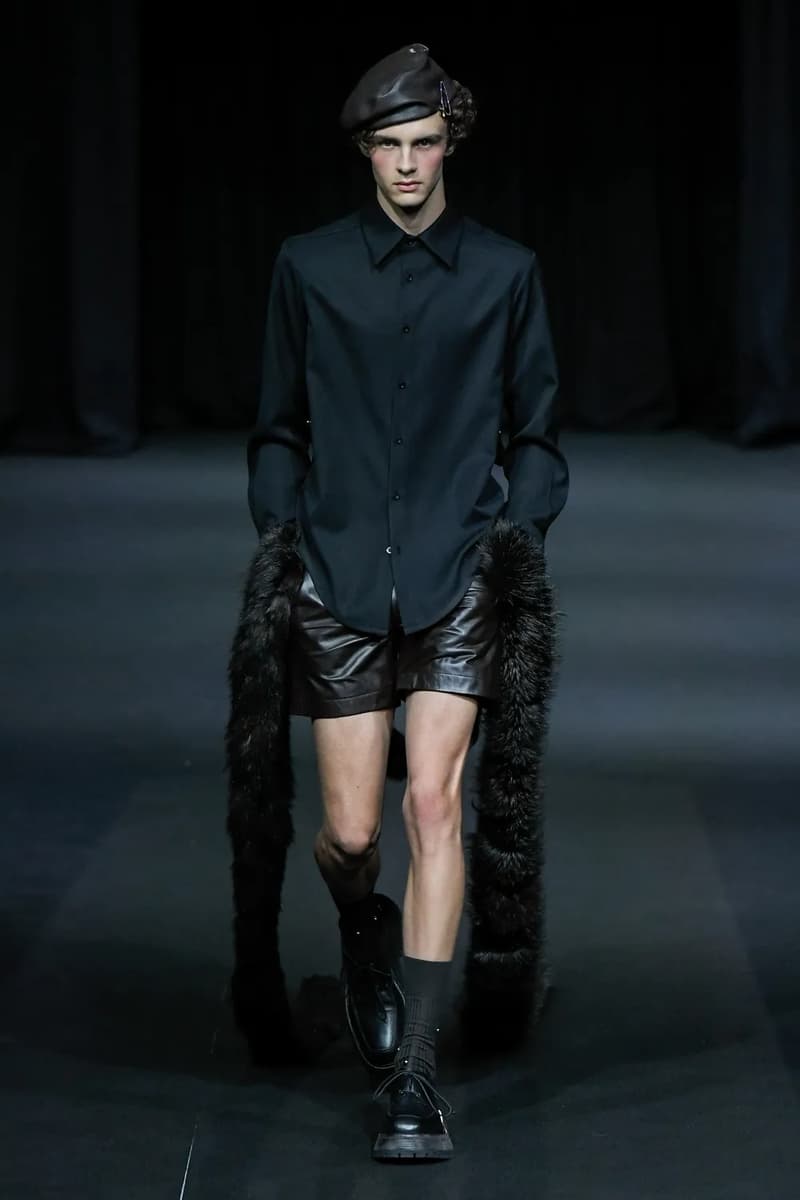 32 of 34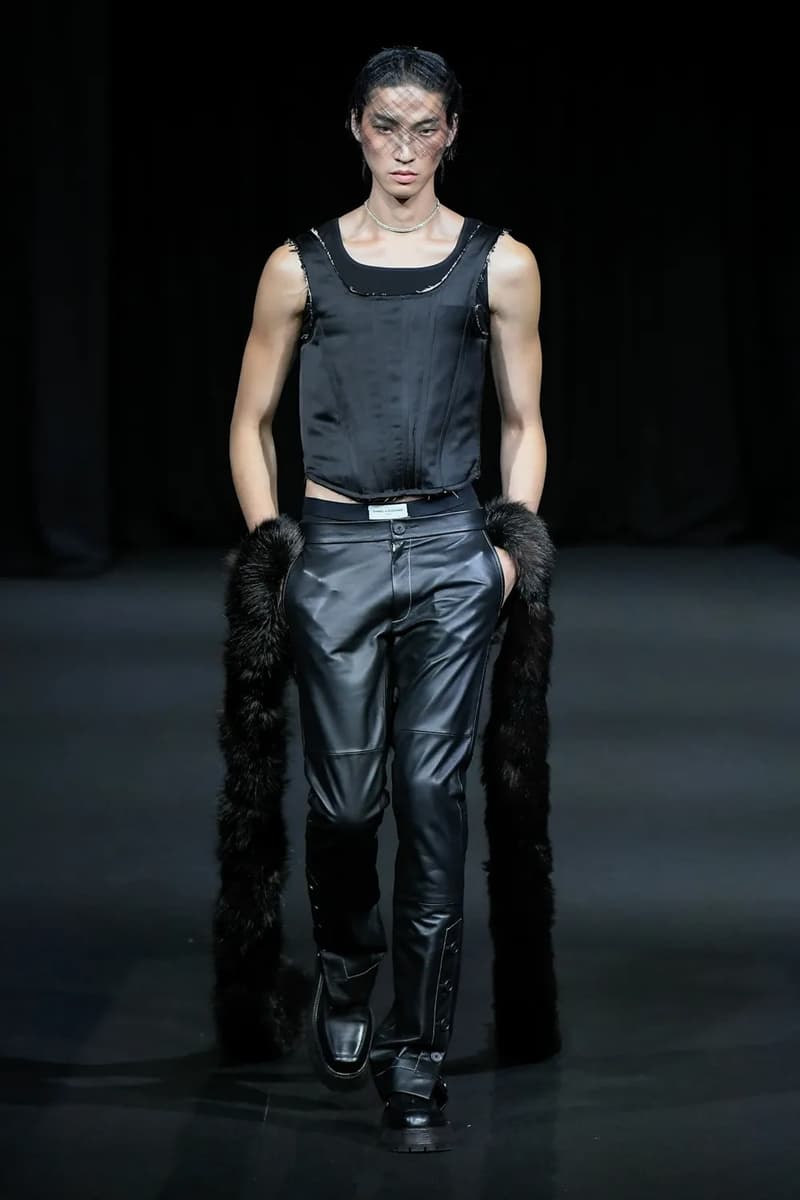 33 of 34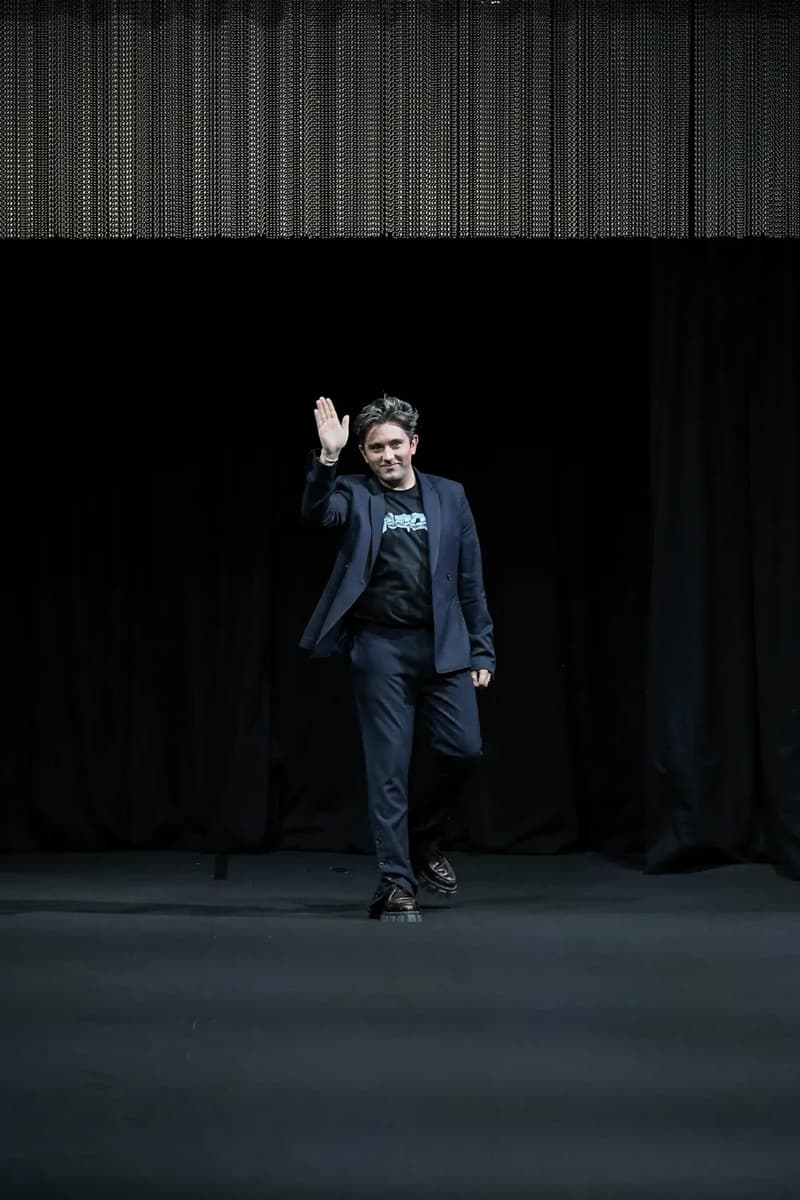 34 of 34
Commencing with a one-minute silence, one of the U.K.'s brightest designers — Daniel W. Fletcher — hasn't just returned to London Fashion Week, he has officially kicked off the Spring/Summer 2023 season. For FW22, Fletcher paid homage to his late father with his body of work, "Before the Morning Comes," showing a darker side to the designer while littering in references to rock culture and the memories he shared with his dad.
For SS23, "Stand and Deliver" was a combination of both respect and rebellion.
Crowds sat against walls opulently draped in gold chainmail, with the suspense for LFW's inaugural show growing. Opening with an all-black morning suit in respect to the passing of Her Majesty Queen Elizabeth II, cut from British wool and accented with an armband, the affair from the offset was solemn.
The spirit of London could be found within the fibers of Daniel's body of work this season — a morning suit didn't just open the show, but it also set the tone for what's to come. The gentlemen of Mayfair in their tailored Saville Row numbers that define their very being influences Prince of Wales checks on the runway, while the clash of satin and faux fur oozes a very different language of London, this too frequenting looks. Combined, the collection commented on the coming of age many hopefuls who come to London look to experience; a sense of finding purpose and oneself. With suiting to start, our formal work life was depicted, but the playfulness of daytime was expressed through Fletcher's self-referencing, pulling from SS19's corsets styled on menswear looks and FW20's racing jackets and pajama sets, the latter this time adorned with tonal florals. 
But as night falls, Fletcher looks to the darker side of London, one that is punctuated by the free spirit of the city's queer nightlife. Leather blazers, satin cummerbunds — in turn more sensual as they tie loosely at the rear — and dresses darted with embellishments like stars in the night sky evoked this on the runway.
To highlight this sense of glamor and the dramatic themes throughout, clothing was accented with footwear by Marsèll and jewelry from London-based label Hatton Labs. Shearling bags made in partnership with Axel Arigato echoed the theme of escaping to the big city as leather Daniel W. Fletcher patches sprawled across the accessory like passport stamps, while six meters of faux fur hung from the models brought back Fletcher's extravagance and queer splendor.
Speaking exclusively to Hypebeast, Fletcher said:
"The place I was in when I designed my last collection… It was really a tribute to my dad. Whereas this one was looking back at the last ten years of my time living in London. It's very much inspired by all of those people that made London what it was — from the punks of Kings Road to the pearly Kings and Queens of Soho. All of those people who have contributed to the culture that we have now, play a huge inspiration in this collection. It's for them really.

The point of doing a show is, it is a show. For me, I like to tell a story. We start with morning suits and then we go into daytime, strolling through London, and then we get into the dark nights of Soho."
Daniel W. Fletcher's SS23 collection "Stand and Deliver" can be seen in the gallery above. Stay tuned to Hypebeast for more London Fashion Week Spring/Summer 2023 content as the week goes on, and be sure to catch live content on @HypebeastUK.
Elsewhere, here are the emerging designers we're excited to see present at this season's London Fashion Week.