Tennis Icon Roger Federer Announces His Retirement
Next week's Laver Cup in London will be the final tournament for the 20-time Grand Slam champion.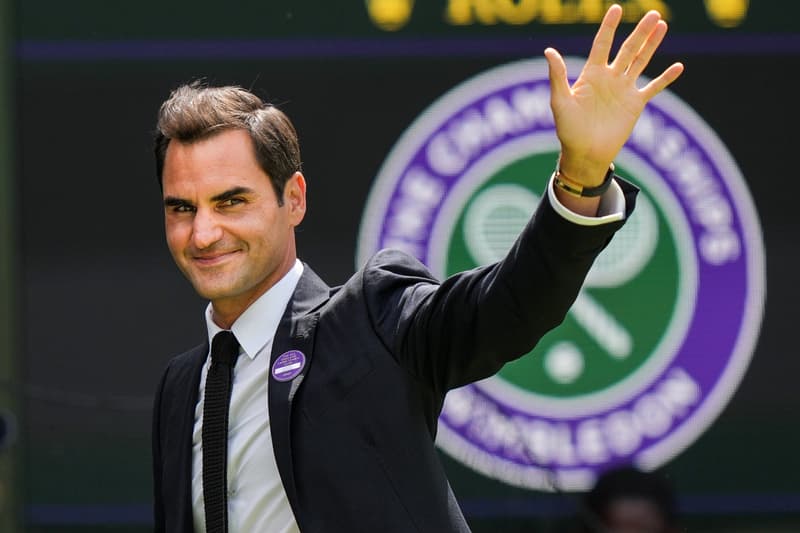 Mere weeks after Serena Williams played her final match at the US Open, another tennis icon is calling it a career: Roger Federer recently took to his Instagram to announce that the upcoming Laver Cup would be his final event. His retirement statement pinpoints the injuries he's suffered over the last three years as the main reason for stepping away from professional tennis.
"The past three years have presented me with challenges in the form of injuries and surgeries," his statement reads. "I've worked hard to return to full competitive form. But I also know my body's capacities and limits, and its message to me lately has been clear. I am 41 years old. I have played more than 1500 matches over 24 years." Federer has not played a competitive match since reaching the quarterfinals of Wimbledon in 2021, and announced in August of that year that he'd undergone knee surgery for the second time in two years.
Federer leaves tennis as one of the winningest and most popular athletes in the sport's history. His 20 Grand Slam victories place him third all-time behind only Rafael Nadal (22) and Novak Djokovic (21). Federer has also been ranked as the world's #1 player by the Association of Tennis Professionals for 310 weeks over the course of his career, including a record 237-week stretch, and his career earnings (not including lucrative endorsement deals with brands like Uniqlo, Mercedes-Benz and Rolex, plus his ownership stake in On) are north of $130 million USD.
Expect Federer to take the court for the final time professionally during the above-mentioned Laver Cup, which runs from September 23-25. He'll compete alongside Djokovic, Nadal and Andy Murray, as the event, named after Australian tennis legend Rod Laver, pits six of the finest players from Europe agains six top players from the rest of the world.
For more Federer content, check out our 2019 interview with the Swiss icon — where he discussed his inital investment in On.