Roger Federer Discusses What He Looks for From His Footwear
As the tennis star explains his investment in On.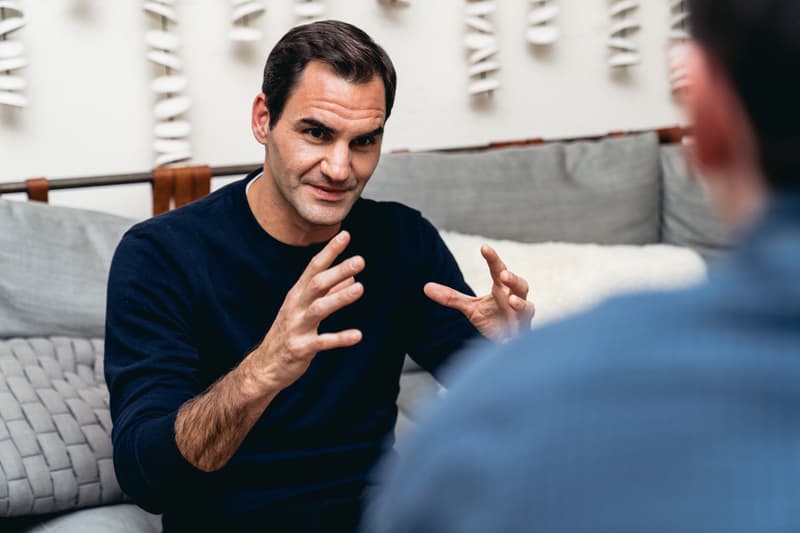 1 of 5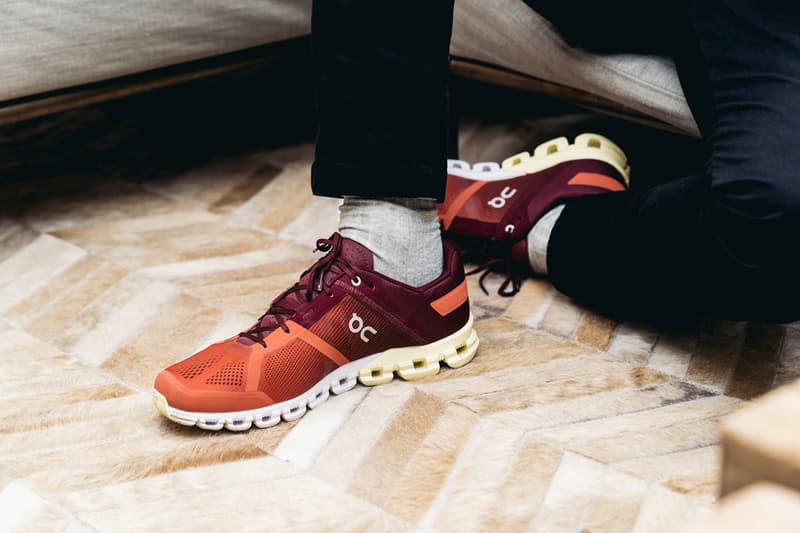 2 of 5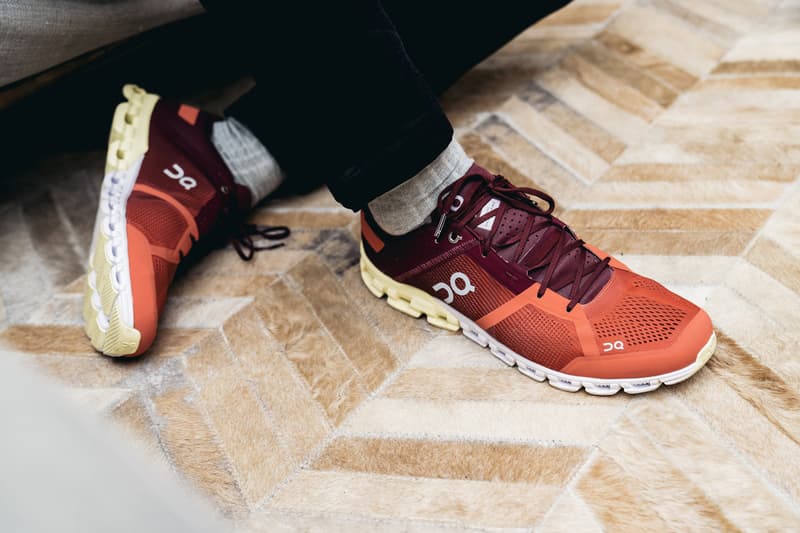 3 of 5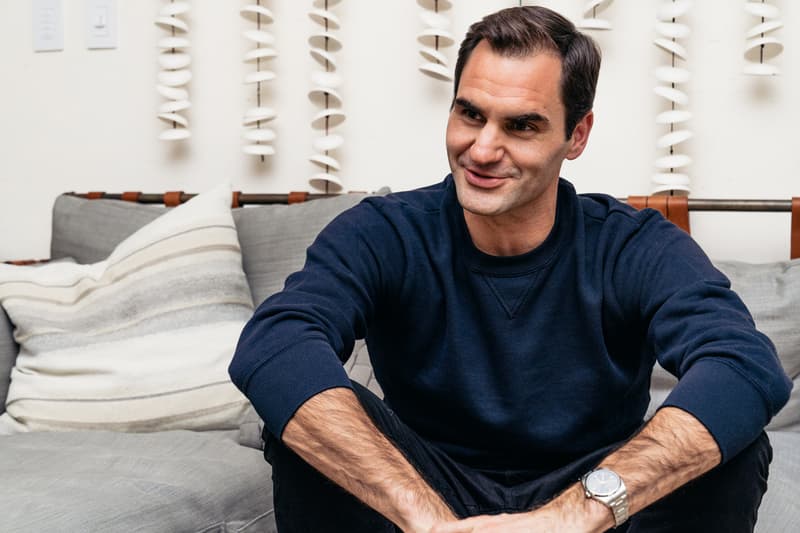 4 of 5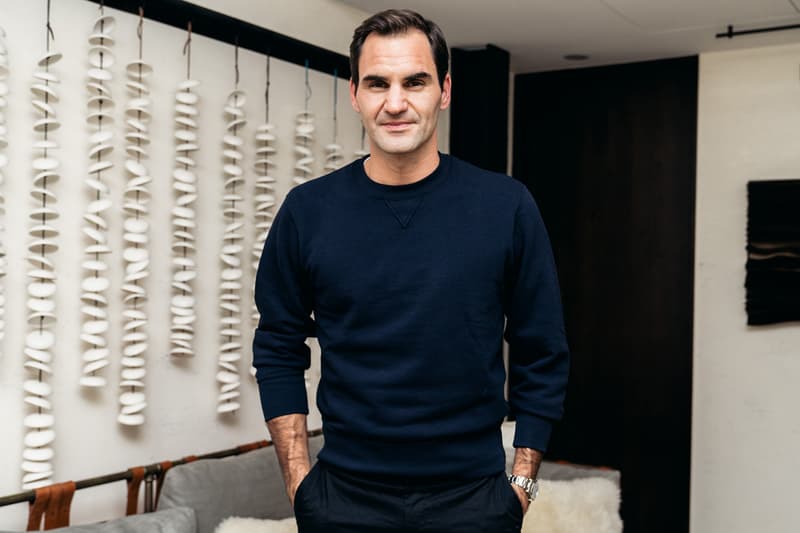 5 of 5
With a record 20 Grand Slam singles titles under his belt, Swiss tennis superstar Roger Federer is more than accustomed to making plays on the court, but he recently made a major play off it as well by investing in rising Swiss athletic footwear brand On.
Federer already boasts a diverse portfolio of endorsements that range from Uniqlo to Mercedes-Benz, Rolex and RIMOWA. However, his investment in On is more than your standard athlete/brand partnership. Not only will he be promoting the company's products, he'll be aiming to take On to the next level, both with his endorsement and his creative input. After all, as a noted sneakerhead as well, Federer recently acknowledged that he owns several hundred pairs of kicks.
As the gregarious Swiss tennis star affectionately known as "FedEx," "The Swiss Maestro," and "King Roger" begins this compelling new chapter, HYPEBEAST sat down with him for an interview in his New York hotel. We discussed On, what he brings to the table as the brand continues to grow and what he looks for from his personal performance footwear.
I think the main opportunity was for me to invest in a company and be a partner of a company… to get in at the beginning with a brand that I believe has incredible potential.
What is it about On that brought you to the company?
I think for me, naturally as a Swiss, seeing a Swiss sneaker company come about was like "wow, what's going on here? Let me check 'em out. Let me see [the shoes], let me feel them, let me try them on." From that moment on, I was like "Imagine if we could team up and help each other grow. Wouldn't that be a cool story?" Me especially as a Swiss tennis superstar, if you like, [I wanted] to help [a brand] like this get to the next level. So it's the Swiss background obviously, and how On was disruptive in the market. They found a little niche, a little cult following. I fell for that too, I guess I was one of those guys.
Was it important for you to partner with a Swiss brand?
Absolutely. I have Swiss partners already, like sponsorships with other Swiss brands (Credit Suise, Lindt), and it's nice to work with them, of course. However, that was not the only reason. I think the main opportunity was for me to invest in a company and be a partner of a company — which is quite unheard of for athletes to do — to get in at the beginning with a brand that I believe has incredible potential.
But the Swiss [connection] definitely helps. When I look to the future, On's office is 20 minutes away from my home. I can quickly run over, talk about a few things and then go play tennis with my children.
You said in an earlier interview that this was your biggest investment yet. What made you comfortable with making that investment?
It's a bit of a process mentally. I believe I'm quite conservative because I'm from Switzerland, and [Swiss citizens] go about [investments] in a very conservative way. All the money I earned by sweating and training and all that, I'm not just gonna go "poof" and have it go out the window. So I'm conservative in that regard, but I felt very comfortable, and I believe in the people [at On]. I believe in the guys. The guys you saw in the lobby, [On co-founders] David Casper and Oliver Bernhard, they really gave me a super comfortable feeling. Everyone I talked to — even in the business — they said "Roger, they're gonna do well," so that just confirmed the feeling I already had.
On takes a very hands-off approach to advertising, letting the product's performance speak for itself instead of building huge marketing campaigns. How do you feel about that from a business standpoint?
Word of mouth is this the best way because it's the most natural and organic way. Of course, marketing as we know has grown immensely, and the biggest and best brands in the world have mastered that craft. Looking 10 years into the future with the crystal ball (laughs), I think we definitely have to talk about it. I think [On have] been very clever so far and they definitely have to keep reinventing themselves constantly. I think we're all humble enough to do that.
Switching gears to some performance-related questions, I'd imagine you're working on a tennis silhouette or two? On is mostly known for running and cross-training shoes.
We are no doubt talking about it. Style is a great tradition in tennis. The sneakers are ultra-famous, as you know — so are things like tennis bracelets. Funny enough, I was working with On and giving them ideas before anything was finalized with my investment. But the projects down the road are really, really exciting. I've seen what what they're thinking about over the next couple of years, and it looks very cool, to say the least.
What does Roger Federer look for from a performance shoe?
Great question. Living on the extreme on a tennis court, performance is something I take very seriously to avoid blisters, ingrown toenails, you name it, there's so many things. There's also so many things a shoe can help you with: it can make you faster, it can make you comfortable, it can prevent injury. I think that with my 20-year plus experience and everything I've seen and done, I can really help On from that standpoint.
What's your personal favorite On silhouette?
This one I've got on right now (gestures to his orange On Cloudflow). I like a lot of white and black shoes at the moment, but sometimes I like [my shoes to look] quite crazy. For me at the moment, the shoe has to be comfortable. I'm really not in the mood to have a shoe that hurts. This one works perfectly.
What do you want people to know about On?
Be curious. Go find out what the brand is all about, what their background is. It's an interesting one — it comes from Ironman triathlons and running. Running sneakers have always told a very compelling story.