Award-Winning Choreographer JaQuel Knight Teams Up With H&M As the New Face of Its H&M Move Campaign
The brand is launching a new product line of 'movewear' for men, women and kids on August 4.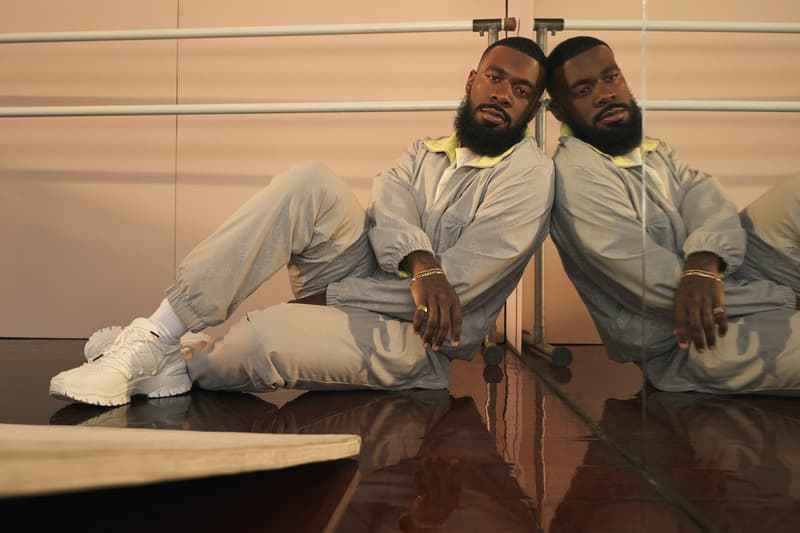 1 of 6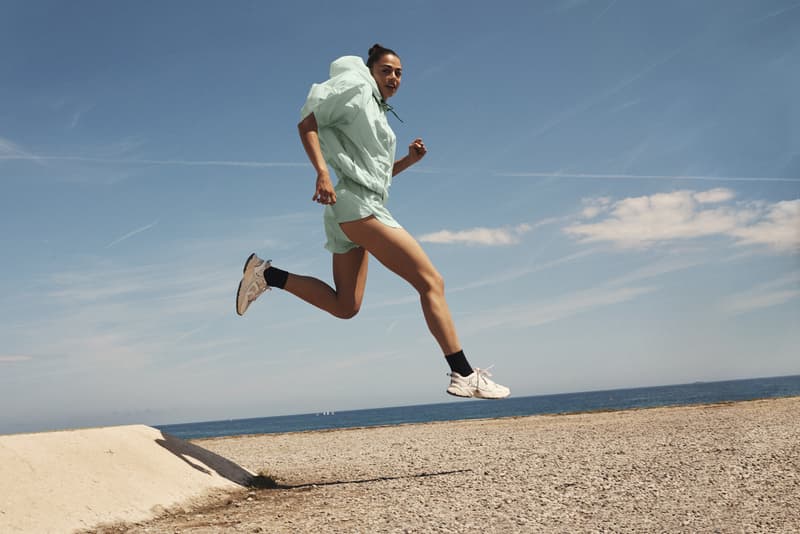 2 of 6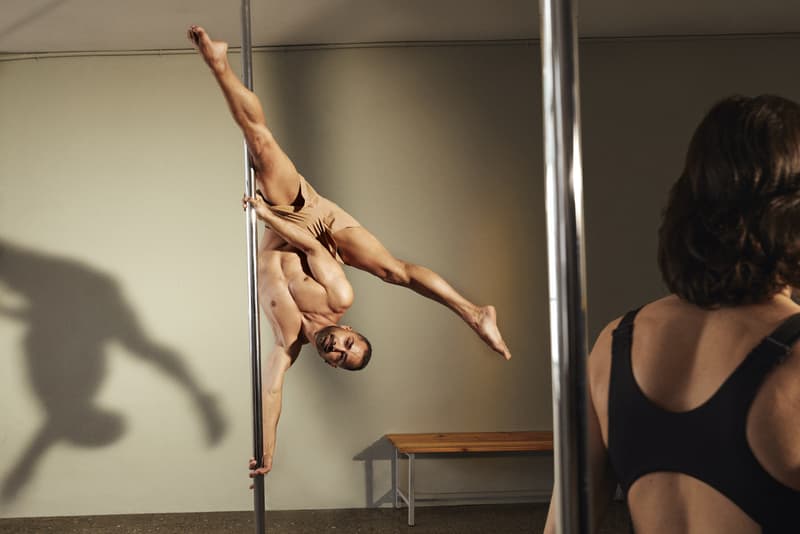 3 of 6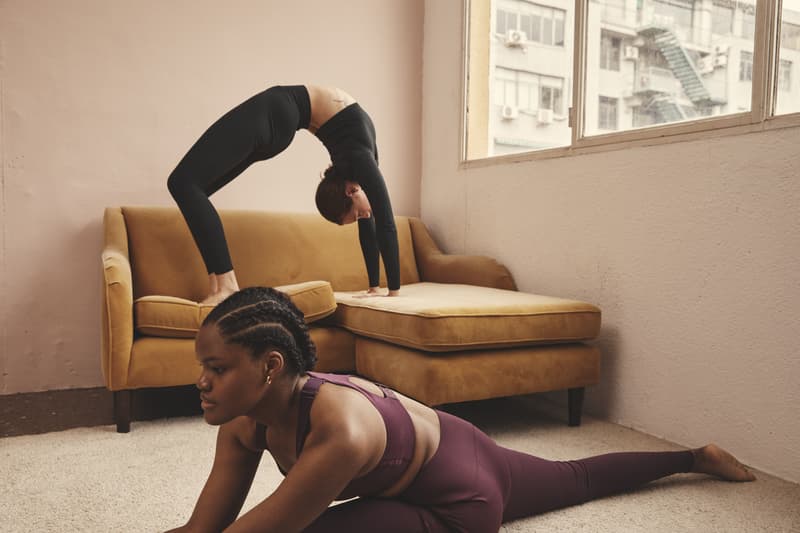 4 of 6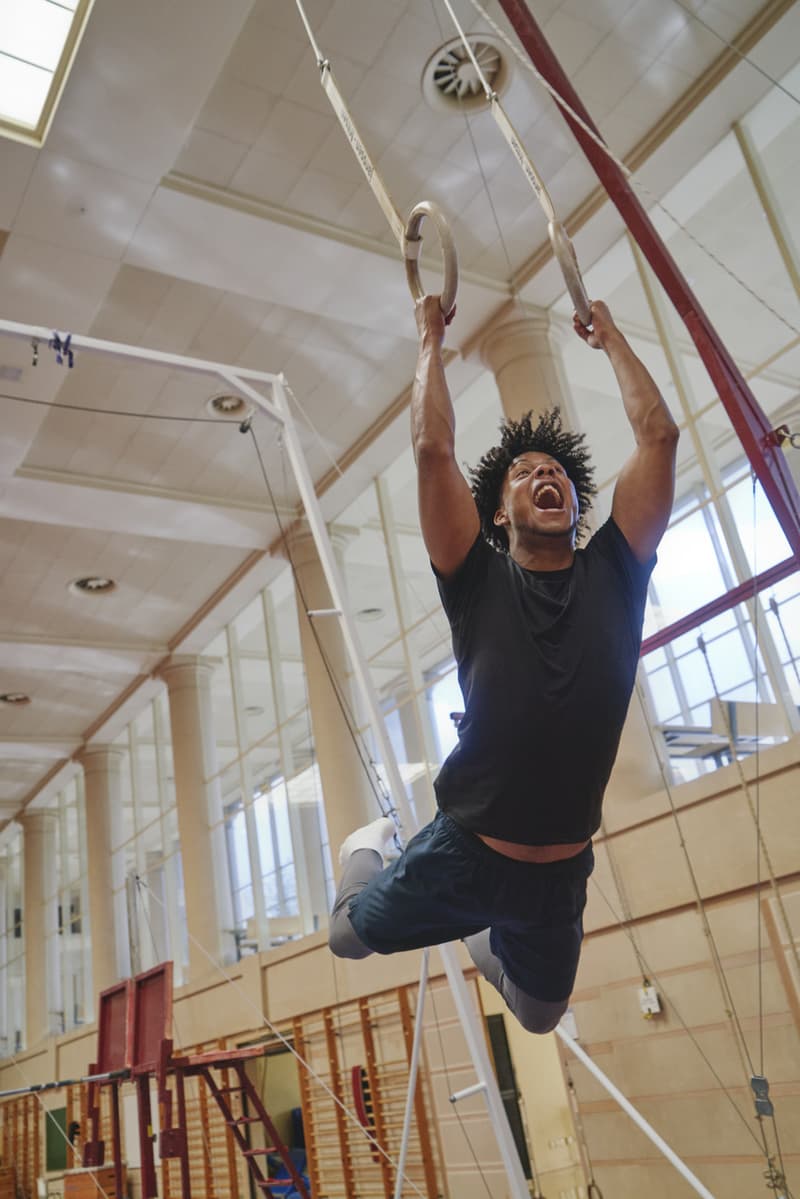 5 of 6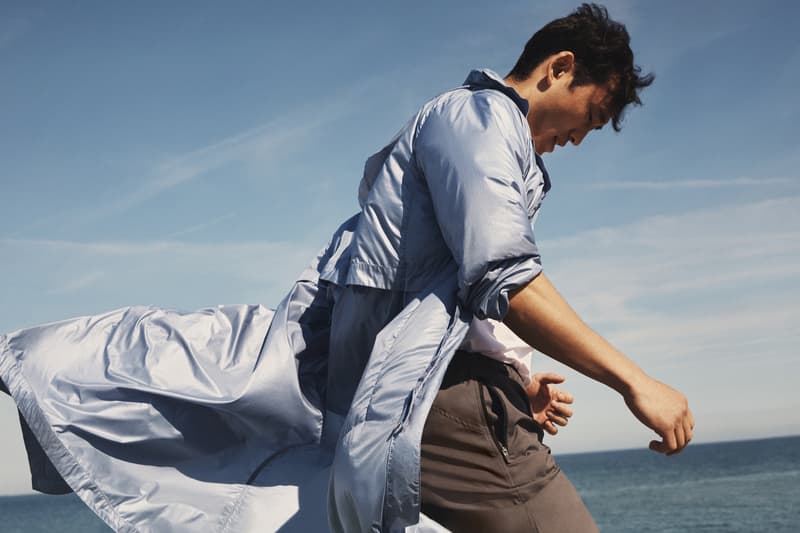 6 of 6
Global mega-brand H&M seemingly has a range of every imaginable fashion and lifestyle item available to offer, yet the brand is filling an overlooked gap in merchandise by introducing a new product line of 'movewear' for men, women, and kids. To celebrate the launch, it has teamed up with award-winning choreographer JaQuel Knight – who's famously worked with Beyoncé, Cardi B, Megan Thee Stallion, the Super Bowl and more – on a campaign that highlights the 'bounce, flex, skip and flow' of the new collection's design elements.
On the athletic side, the collection includes techno fabric track sets with an interlocking allover "MOVE" logo graphic, airy sleeves and zip-fronts, neutral color stretch performance shorts, two-piece athleisure sets, performance T-shirts, nylon jackets and more. Colorways are muted and feature grey, black, flesh-tone and plum as core collection hues.
Additionally giving a name to the fabrications of each item, the brand is introducing four new materials including DryMove™, ShapeMove™, SoftMove™, and StormMove™, which all constitute the individual garment construction of the above mentioned products while also being sustainable and environmental-friendly. All of its polyesters come from a 99% recycled source whereas all of its cottons are 100% eco-derived. The brand aims for all item materials to be 100% environmentally sourced by 2030, and starting this year will partner with organizations such as Fairbrics and LanzaTech.
Speaking on the new collection and the brand's positioning, H&M Move's General Manager, Simon Brown, says: "People move in multiple ways these days to stay fit, healthy and have fun. Invariably they wear the same pair of tights, bras, or t-shirts to do so. We really want to embrace that insight by creating a collection that allows you to do just that. So you can expect a great choice of products for all kinds of movement, from training, running to yoga, dance and for the outdoors."
"We offer incredible value for our customers, providing quality, durable products at a very affordable price, and always with sustainability front of mind," added Brown.
Sharing the same excitement, and happy to be joining the brand on this campaign, Knight shares: "Getting people to move has always been a huge part of my life because it's how I was raised. When I talk about my childhood, it's seeing my grandmother dance in the living room, seeing my family dance at family reunions, being at football games in Atlanta as part of a marching band – I've always had this responsibility to get the people on their feet."
"It's not every day you hear from a brand that aligns with everything that you wanna do, so when H&M Move told me what they wanna do, I was like 'ok, wow, talk more!'" Knight adds.
The new H&M Move collection will be available for men, women and kids on the brand's website and its global stores, starting August 4.
In other fashion news, Burberry enlisted Thai actor Bright Vachirawit as its new brand ambassador.