Tobey Maguire and Andrew Garfield Rumored To Reappear in 'Avengers: Secret Wars'
Following the announcement of the fifth and sixth 'Avengers' films.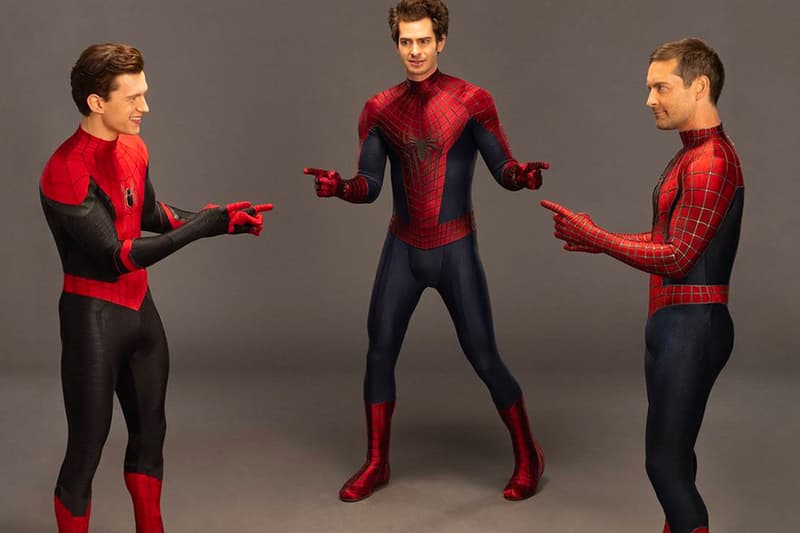 The reunion of three generations of Spider-Man in Spider-Man: No Way Home shook the Marvel fan world at the time of release and still remains one of the most talked about moments in the MCU.
When fans saw Tom Holland share the screen with his web-slinging predecessors Tobey Maguire and Andrew Garfield, it brought back infinite memories and ignited rumors regarding future reunions in the MCU. Additional rumors regarding another return of Maguire and Garfield have been sparked after the studio's recent announcement of the fifth and sixth Avengers movies.
The news of the reunion comes from well-known Marvel insider Daniel RPK who predicts that fans will be able to see Maguire and Garfield return to the MCU big screens for Avengers: Secret Wars. In a tweet, he mentions that the sixth installment will see them as well as Patrick Stewart make a return, posting a question if Hugh Jackman will make an appearance as well. While these rumors are not confirmed, it does spark conversation as to what Marvel has in store for its next phase.
I'm sure Tobey, Andrew and Patrick Stewart are all coming back for Secret Wars. Will Hugh Jackman?

— Daniel Richtman #BlackLivesMatter (@DanielRPK) July 24, 2022
Elsewhere in entertainment, Jon Favreau reportedly tried to persuade the Russo Brothers to not kill Iron Man in Avengers: Engame.