Maison Margiela's 2022 Version of Haute Couture Sets Ablaze a "Cinema Inferno"
Staging an inspired collection through the use of theater, film and digital projection.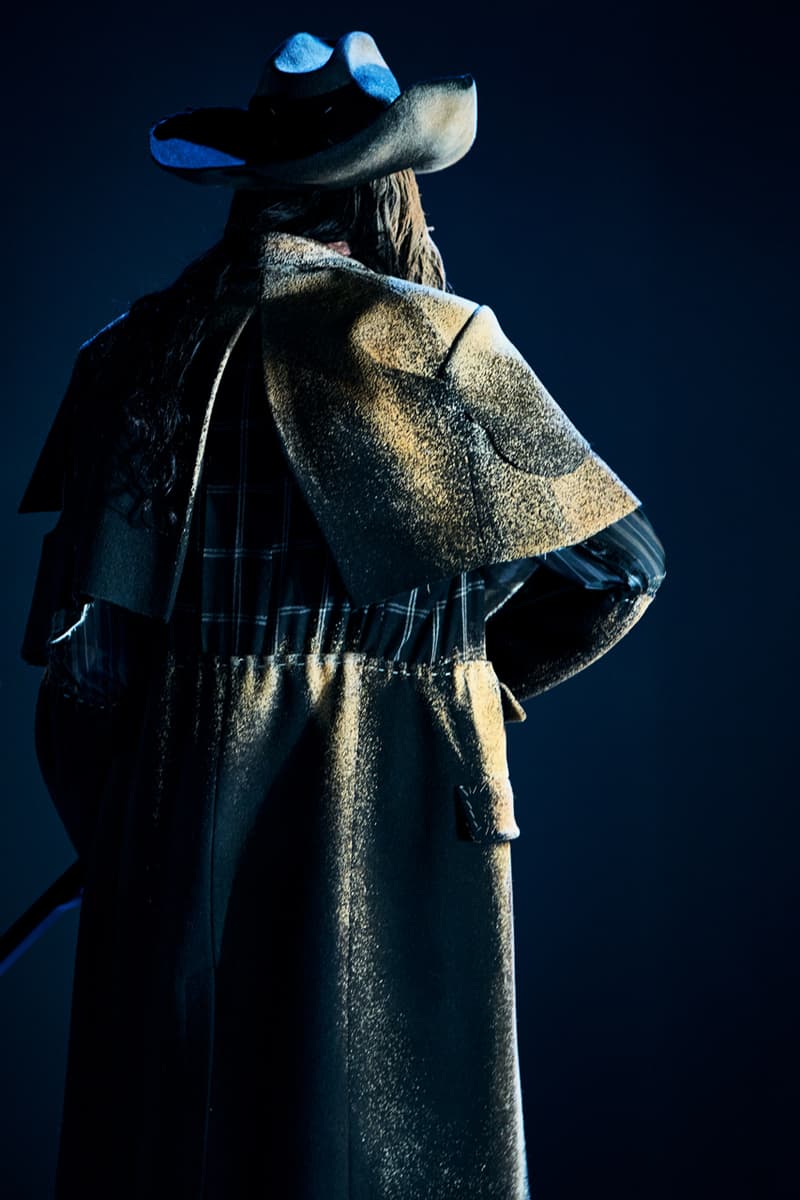 1 of 9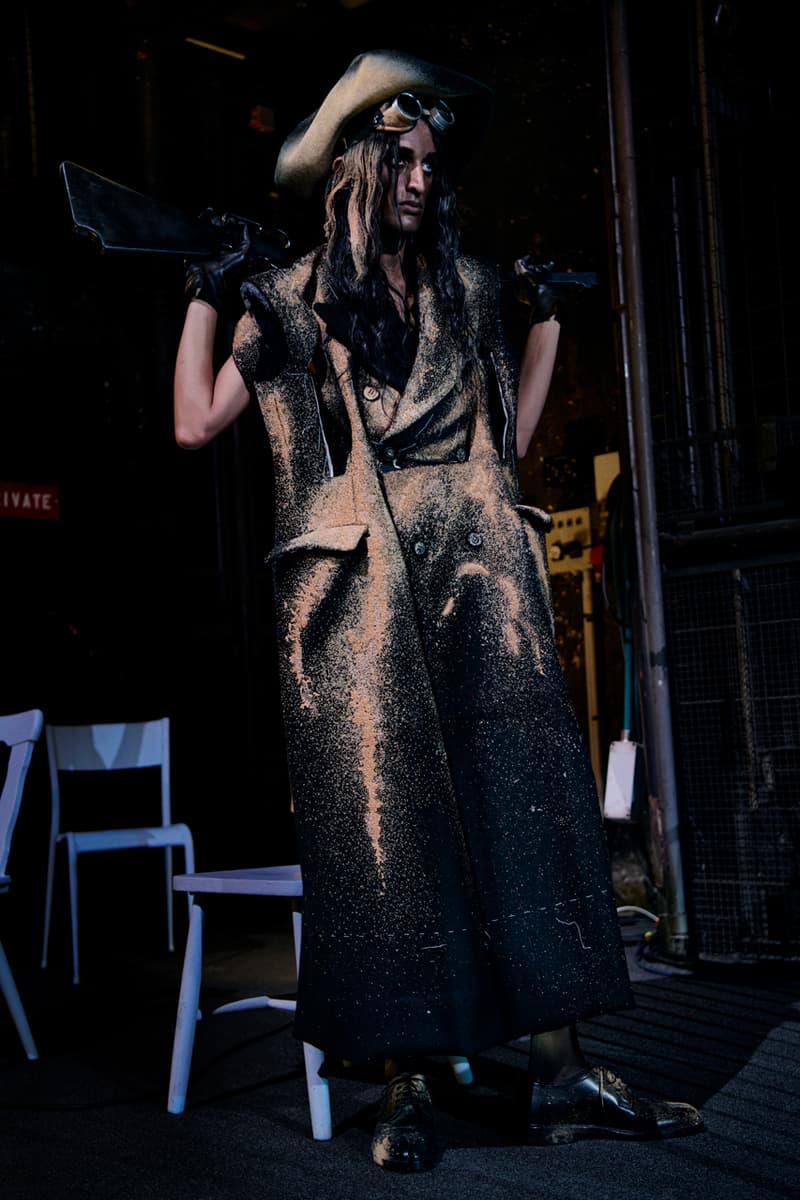 2 of 9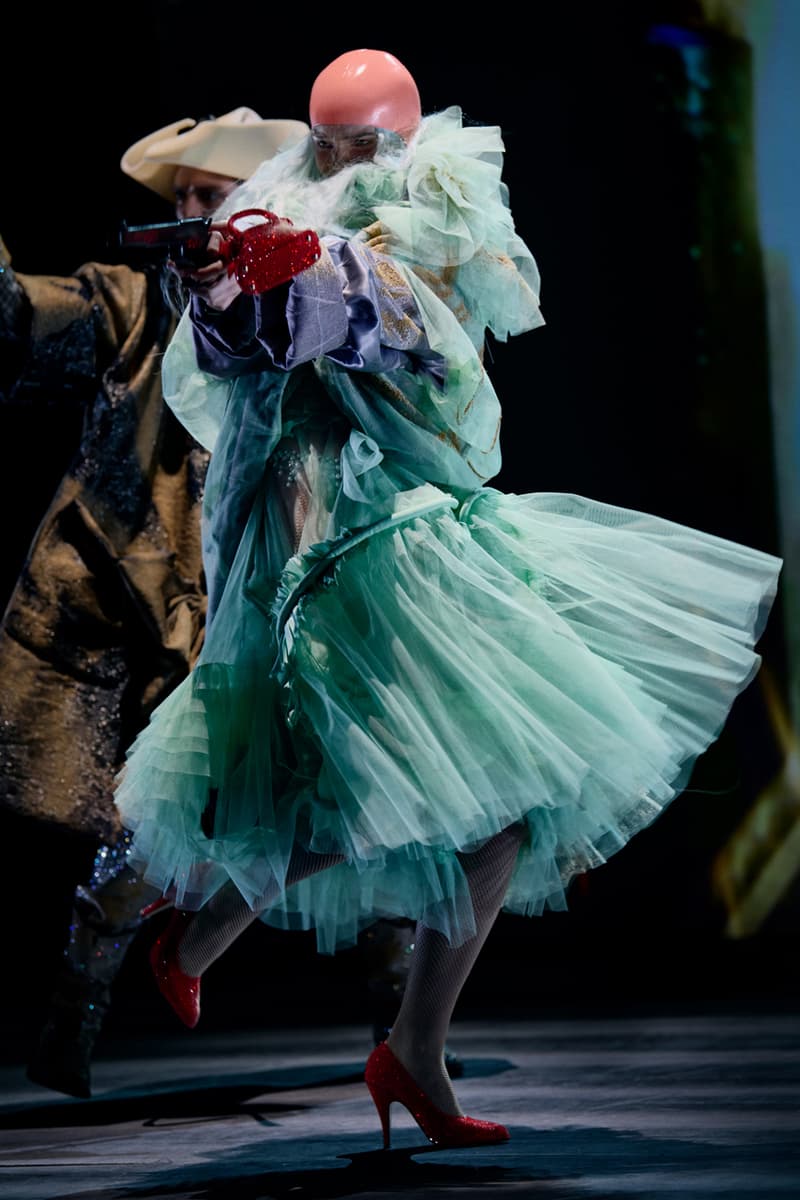 3 of 9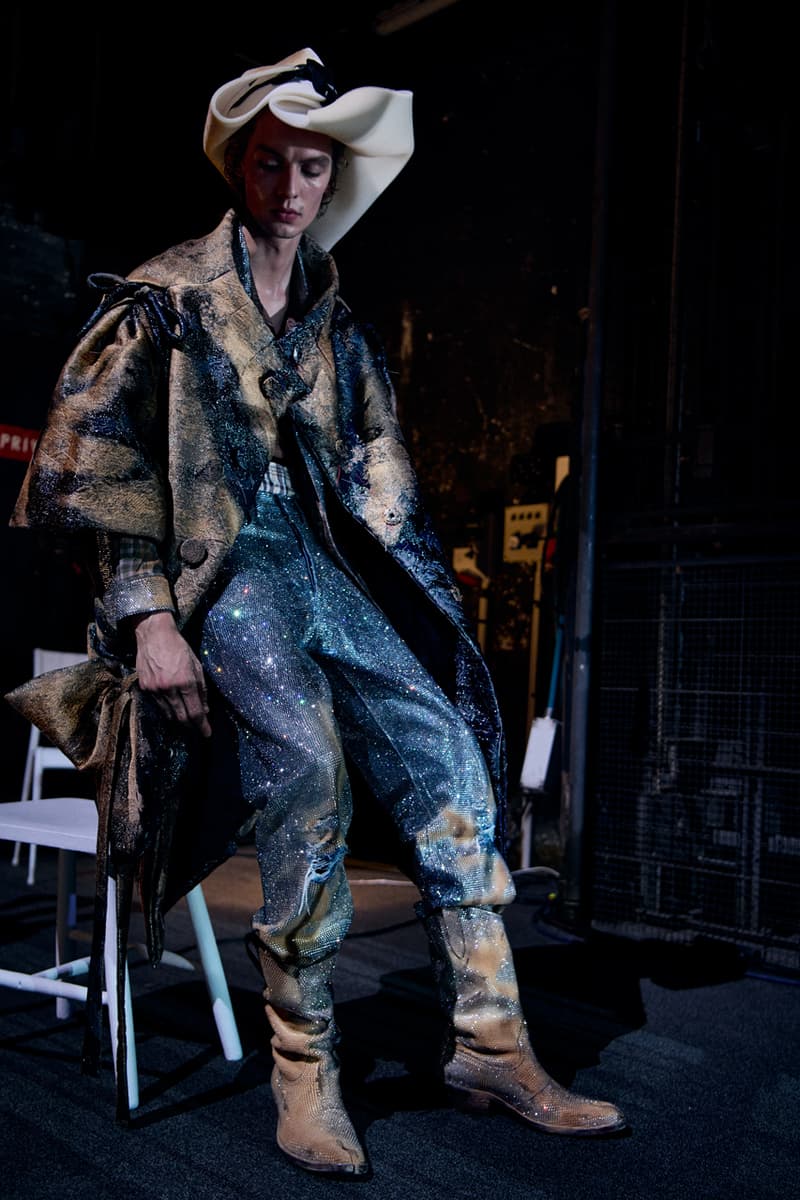 4 of 9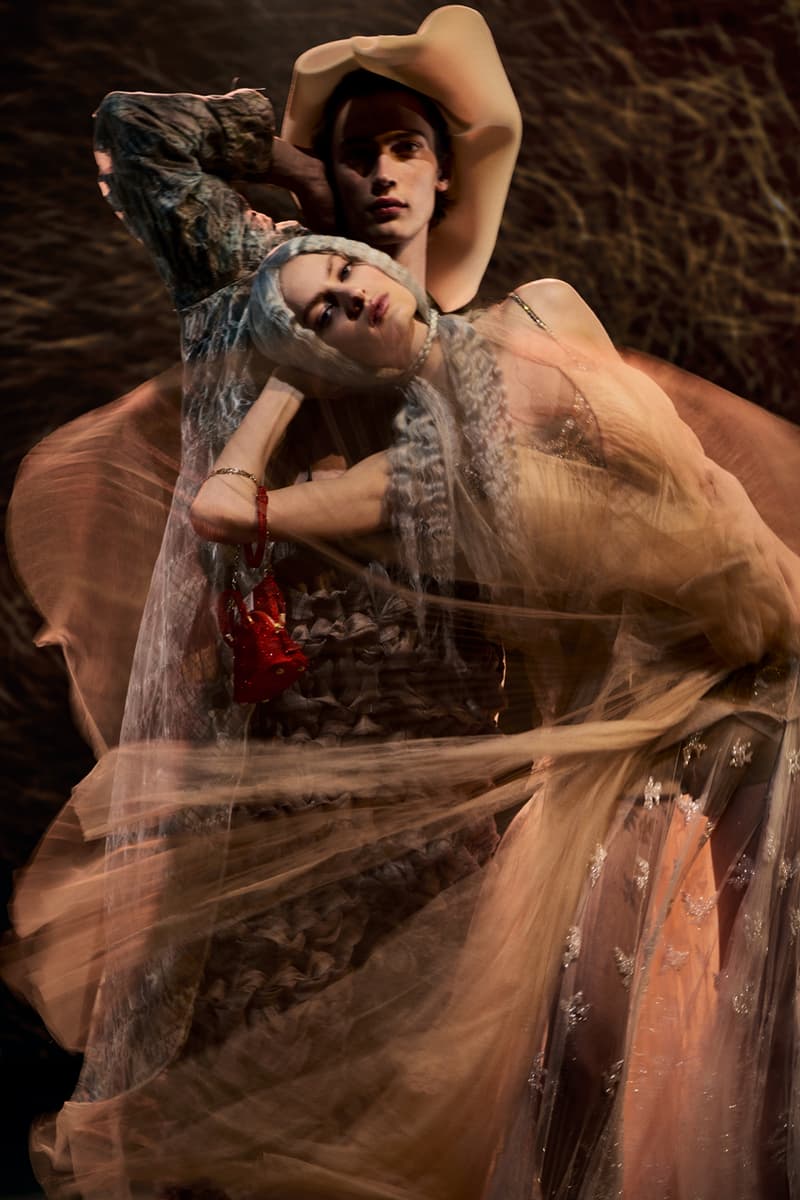 5 of 9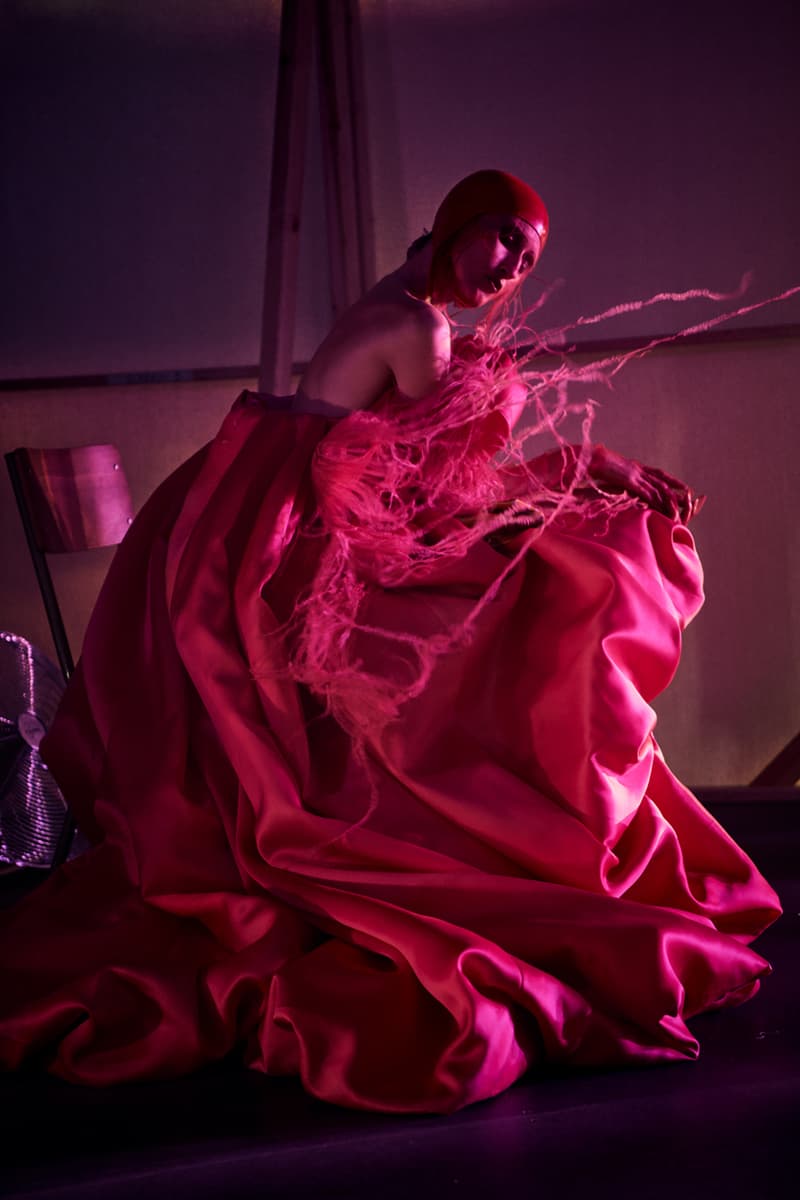 6 of 9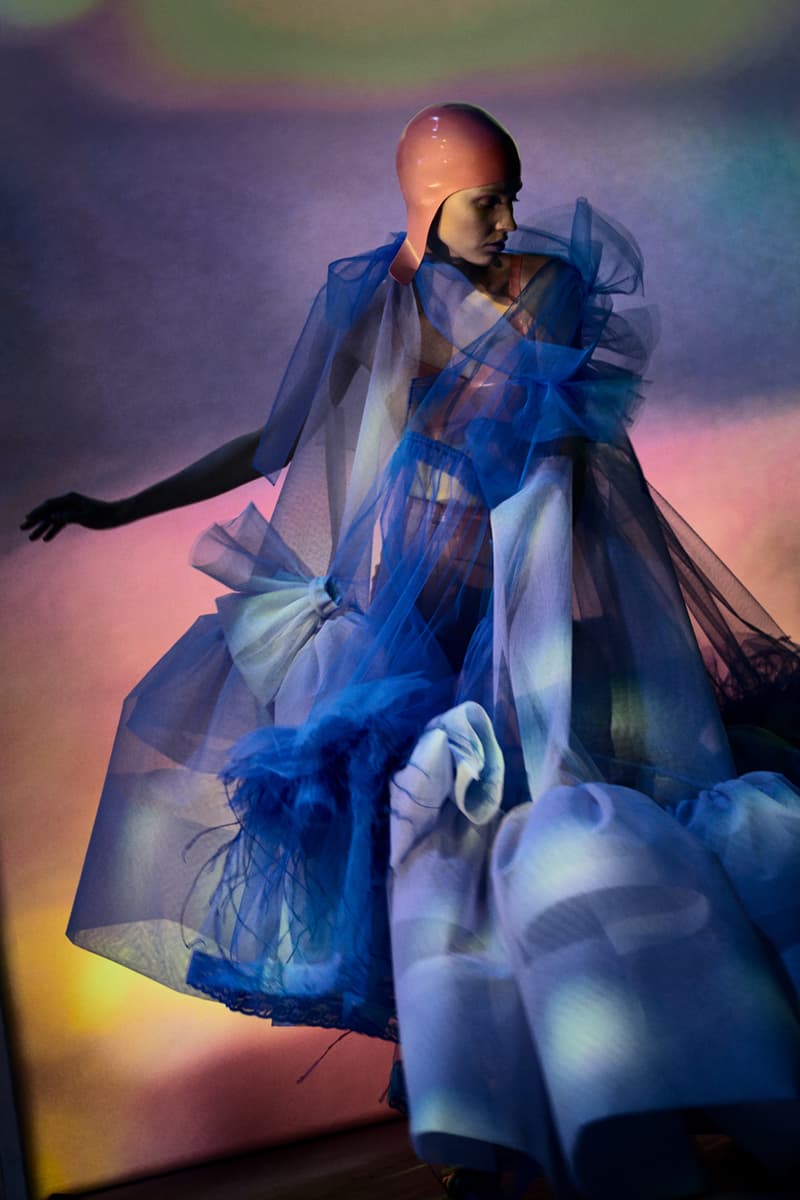 7 of 9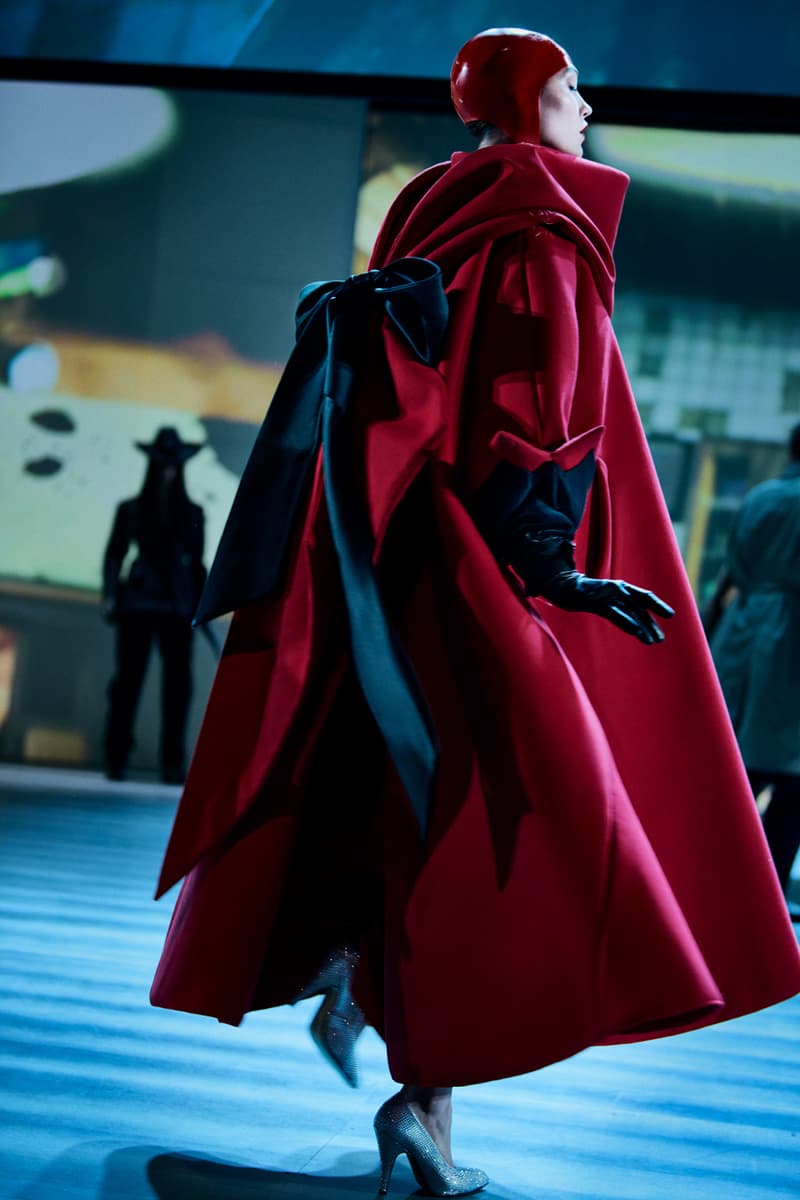 8 of 9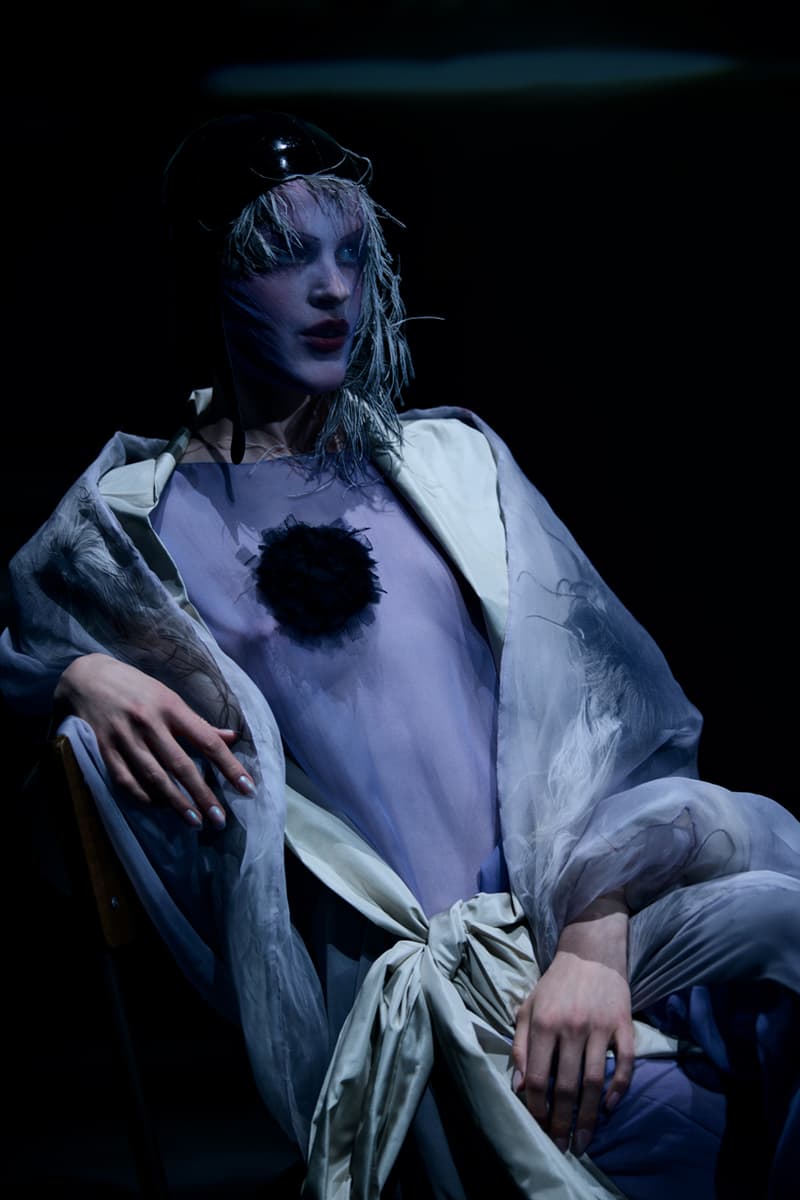 9 of 9
Presenting its Artisanal Collection for 2022, the house of Maison Margiela and its Creative Director, John Galliano, opted for a post-digital and multi-disciplinary format. The label's version of haute couture set ablaze a "Cinema Inferno" through the use of theater, film and digital broadcast projection.
The collection centered on the imaginary love story of two doomed characters, Count and Hen, that travel through Arizona's hot and hazy desert – wounded from gunfighting and becoming engulfed by a sandstorm as they flee from authorities. Donned in an elevated approach to western wear, the characters (as depicted in the filmed stage production), are outfitted in Margiela flannels, Pendleton-collab plaids, coated velvet, Loden wool and specially-crafted denim.
Showcasing looks for both men and women, the collection's fabrications feature engineered jacquard that was sand-sprayed and printed, along with tulle and double-duchess silk satin dresses and clinical-inspired scrubs made from neoprene. Gilded split-toe cowboy boots, 10-gallon hats and gold-dusted black leather, split-toe oxfords also make an appearance.
As the house of Margiela drew inspiration from America's wild west, the storytelling of the clothing exudes a Parisian chic that in turn becomes its own character in the presentation.
Elsewhere in western-inspired fashion, Casablanca's SS23 collection took fashion to Mexico's western frontier.