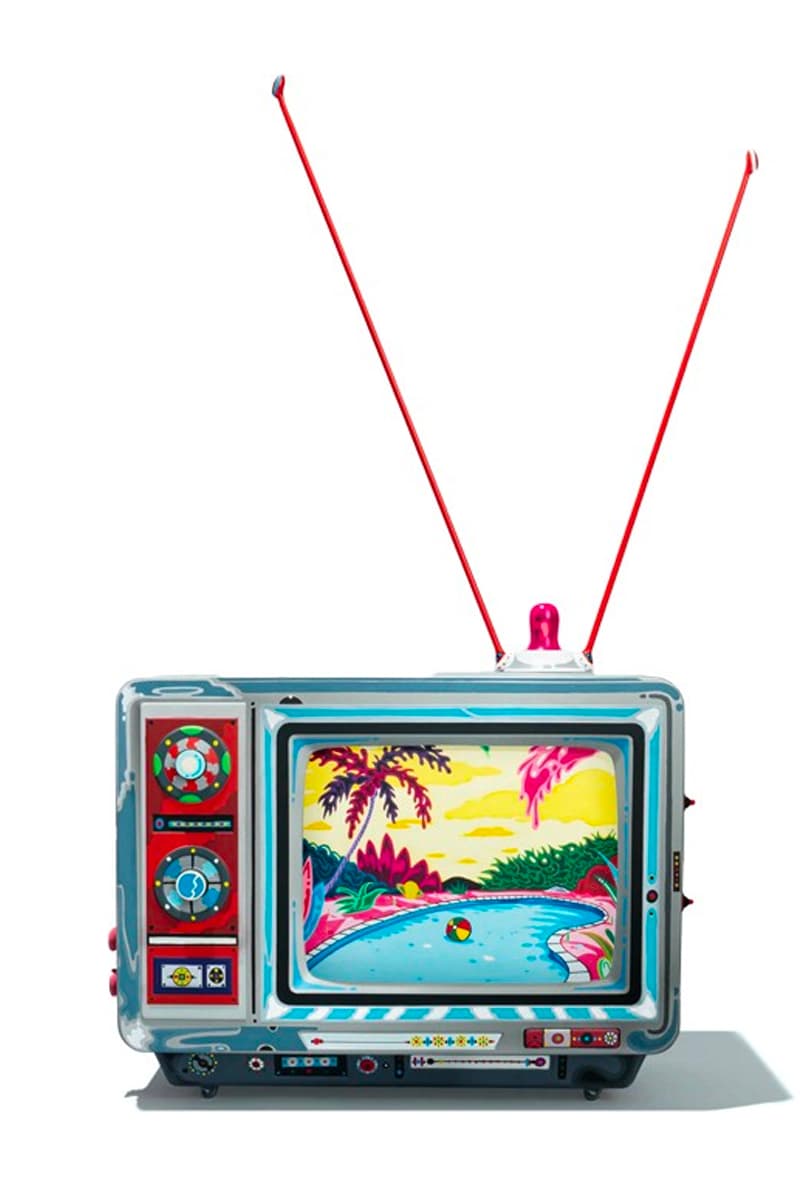 1 of 5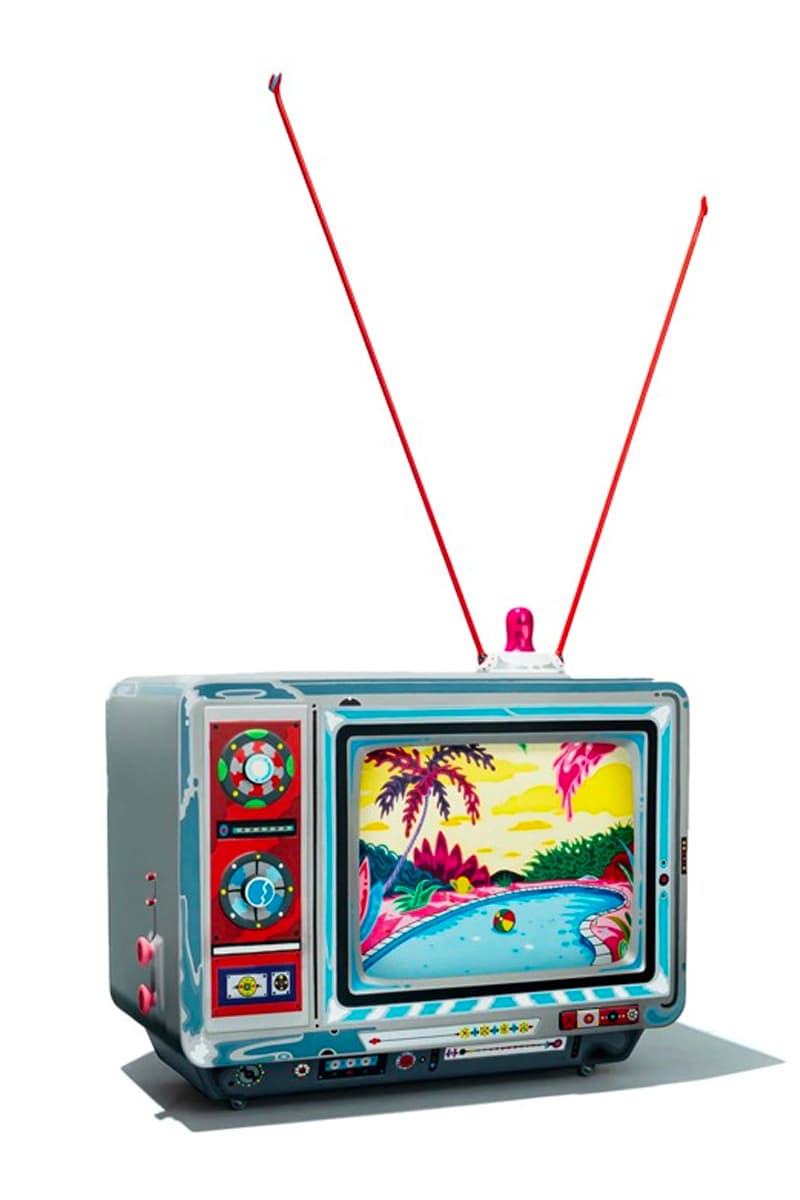 2 of 5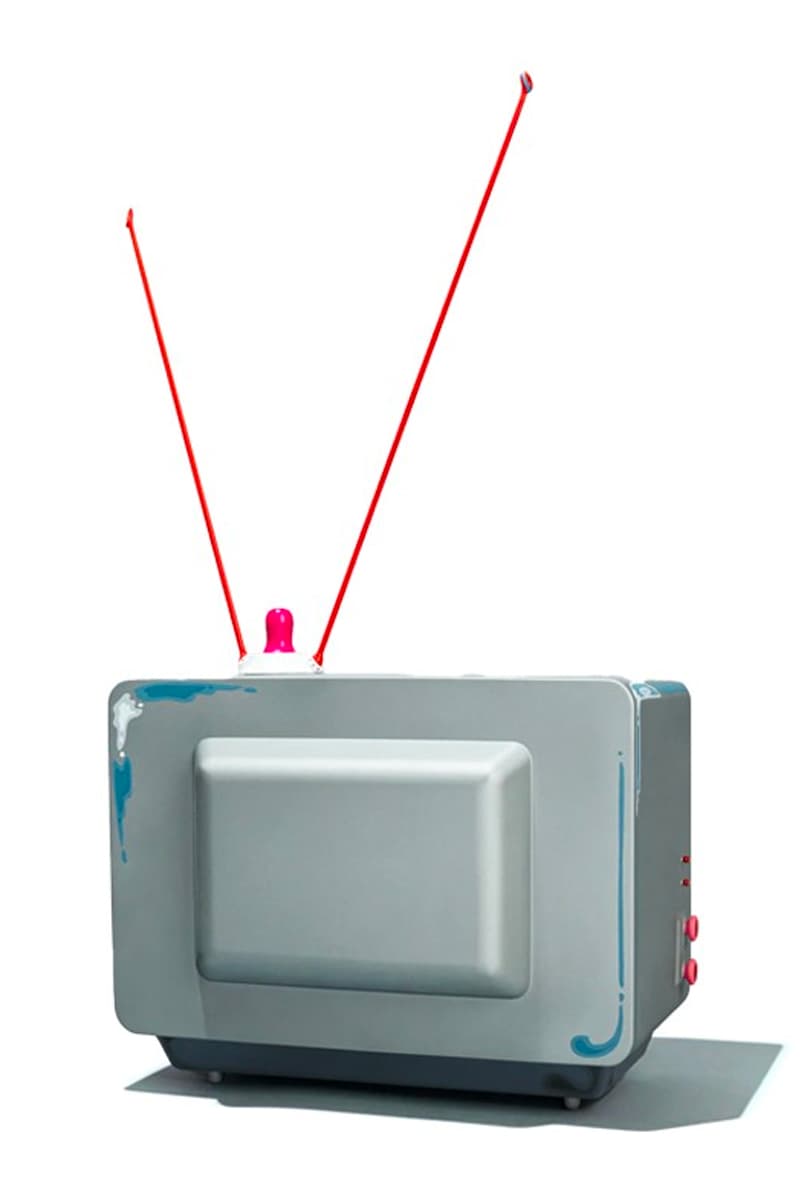 3 of 5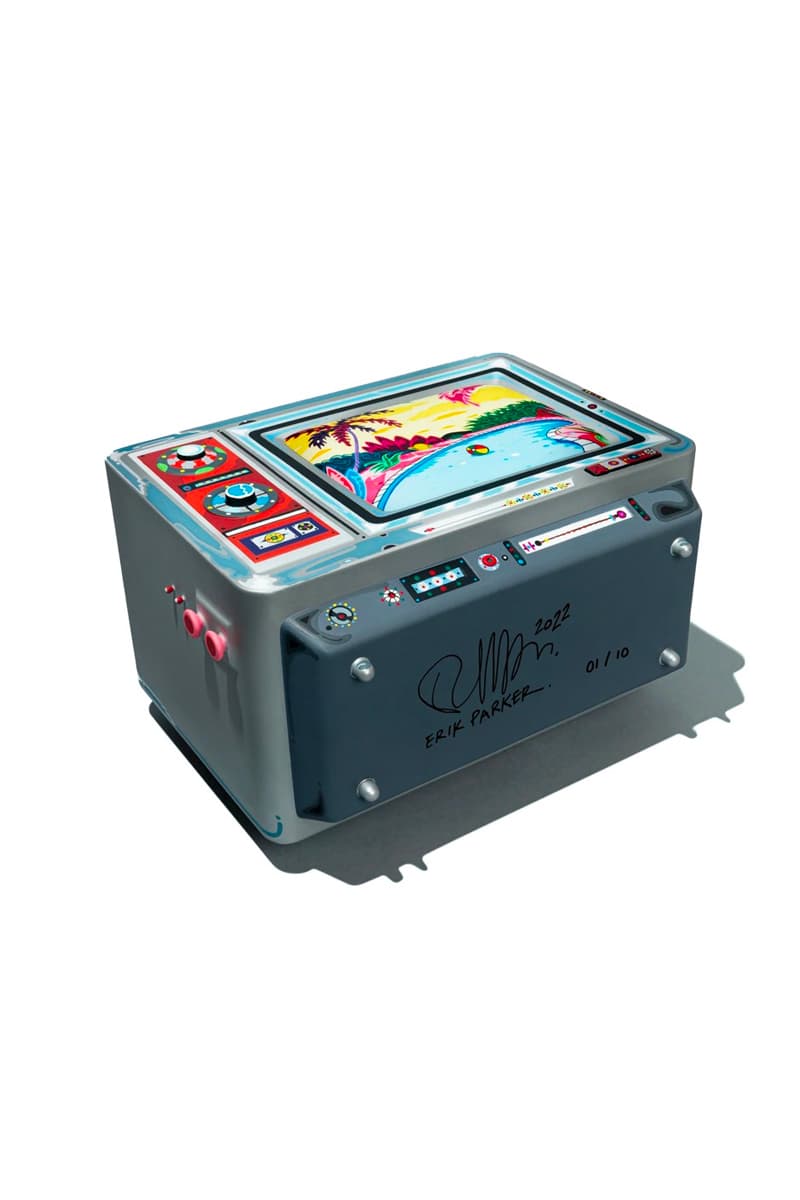 4 of 5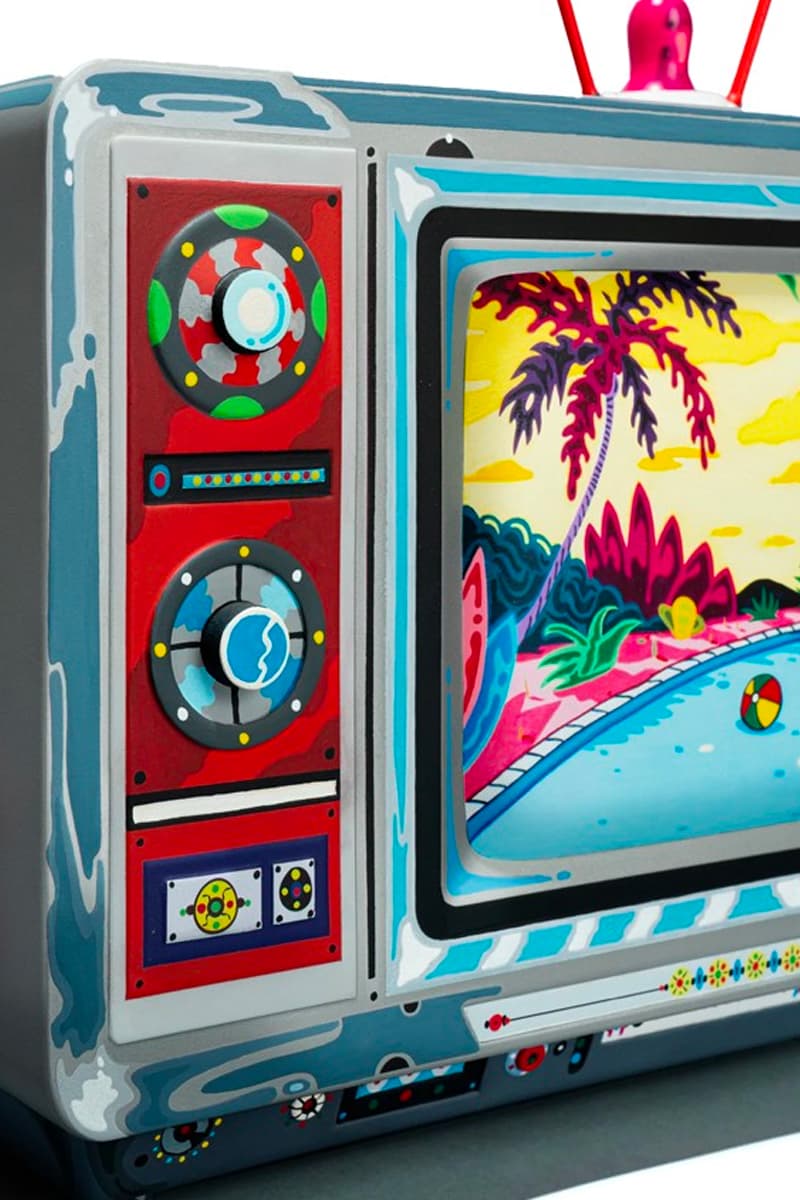 5 of 5
Erik Parker Releases 'Bullet Proof' With AllRightsReserved
Dropping today at 8pm PT at the DDTStore.
---
Erik Parker returns to the world of editions in his first-ever bronze sculpture, titled Bullet Proof.
Made in conjunction with AllRightsReserved, the work references a retro TV set that was depicted in an earlier print he created for ART FOR CHANGE. Emblematic of his career, Bullet Proof distills reality into a cartoonish pastiche that references various American subcultures, such as comic books, music and psychedelia.
As the second edition with the Hong Kong-based creative studio, the painted bronze sculpture is an edition of 10 and sizes in at 24 x 12 x 7-inches. Bullet Proof comes packaged in a wooden collectors box signed and numbered by the artist, along with a certificate of authenticity. Similar to past releases by AllRightsReserved, there is a strict two-year lock-up period, where the buyer of the sculpture cannot resell.
For those looking to purchase, Bullet Proof will release today for $29,002 USD at 8pm PT at the DDTStore.
On the topic of art, Henbo Henning released a new shark week-inspired print.