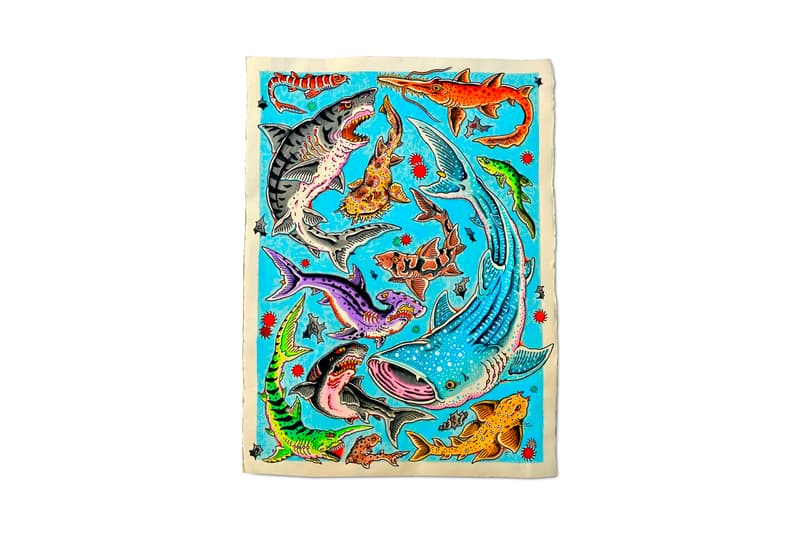 Henbo Henning Releases 'SHARK WEEK' Giclée Print
Available to purchase for $100 USD.
---
Back in November, artist Henbo Henning created a ghost-inspired NFT that reflected the idea that supernatural beings are constantly occupying real-life spaces.
Although thematically different, the British artist has released a more tangible artwork to coincide with the ongoing Shark Week. The eponymously titled print depicts a cast of vibrant colored sharks, along with various fishes and whales in Henning's signature style. Similar to the Axolotl's lunch break NFT, the SHARK WEEK print prominently features bold line-work and a graphic aesthetic that harks to traditional Japanese tattooing.
Sizing in at 22 x 30-inches, the Giclée print is based off an original watercolor illustration that Henning painted and will be available to purchase at the artist's webshop for $100 USD.
For more on art, Night Gallery will host a special fundraising event in aid of reproductive rights.