Henbo Henning Releases 'Axolotl's Lunch Break' NFT
Available now on the Foundation platform.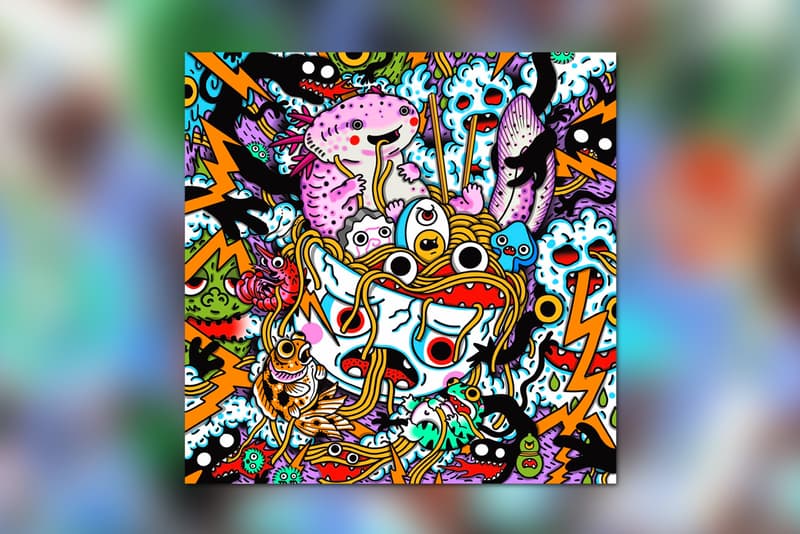 Acclaimed British tattoo artist Henbo Henning has released a new NFT titled Axolotl's lunch break.
Henning's bold illustrations reference traditional Japanese tattooing, but with a slighly humorous twist. The artist is particularly fond of Yokai — the Japanese belief that supernatural beings occupy normal situations. A good parallel to think of is the ghosts in Studio Ghibli's seminal film, Spirited Away.
In Axolotl's lunch break, Henning uses an Axolotl — which is an already odd-looking salamander to begin with — and illustrates a whirlwind of ghosts who come to fight over an inviting bowl of noodles.
The NFT is an edition one-of-one and is currently valued at 0.80 ETH / $3,405.89 USD. To place a bid, please visit the artist's page at Foundation.
Speaking on NFTs, Christie's is partnering with nft now on "The Gateway" exhibition at Art Basel.