Tiger Woods Becomes a Billionaire
Joining fellow Nike superstars LeBron James and Michael Jordan.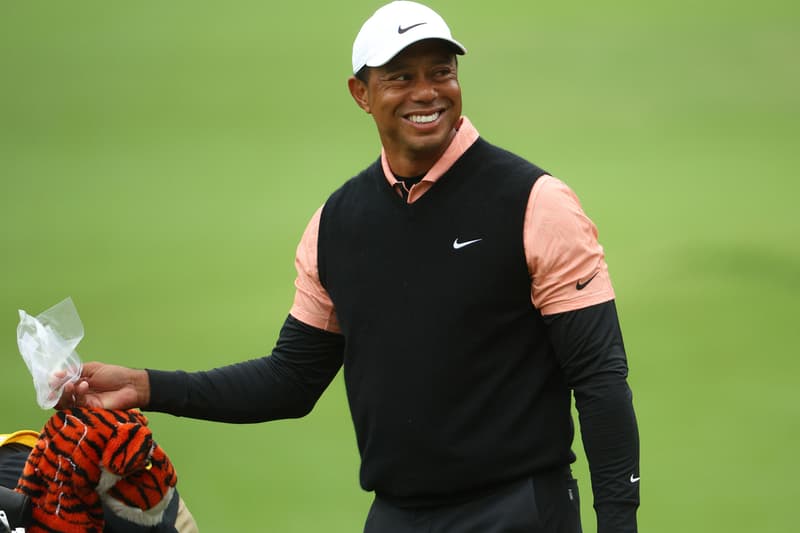 In the world of sports, endorsements have transcended salaries and prize winnings for the upper echelon of athletes. Whether it be commercials, collaborations or entire brands, athletes play a key role in connecting fans to businesses. Now, after decades of deals, we're starting to see athletes enter billionaire status. Beginning with Michael Jordan in 2016, last week we saw LeBron James cross the billion dollar threshold and now it's Tiger Woods' turn according to Forbes.
It is an understatement to say Tiger Woods has had immense success in the world of golf. The 46-year-old holds countless professional wins and accolades that has cemented him as a crucial figure in the sport's history. Though he's shined beyond just the green itself. The superstar's repertoire of endorsements include massive deals with the likes of Gatorade, TaylorMade and most notably, Nike. Beyond partnerships, Woods has explored his own business vision with TGR Ventures.
In 2008 Forbes reported that Woods was poised to become a billionaire in 2011 but due to his divorce, his progress was slowed. Now, however, it's no surprise that he has finally joined the ranks of his Nike peers despite reportedly rejecting a nine-figure offer from LIV Golf. What's next for Woods? While he's unfortunately resting through this year's U.S. Open with a leg injury, he has shared on Twitter that he hopes to participate in the JP McManus Pro-Am next month.
Elsewhere in sports news, LeBron James shared that he wants to own an NBA team in Las Vegas.