Rihanna Eyes an IPO and BAYC Introduces ApeCoin in This Week's Business and Crypto Roundup
While Instagram will soon introduce NFTs to the platform.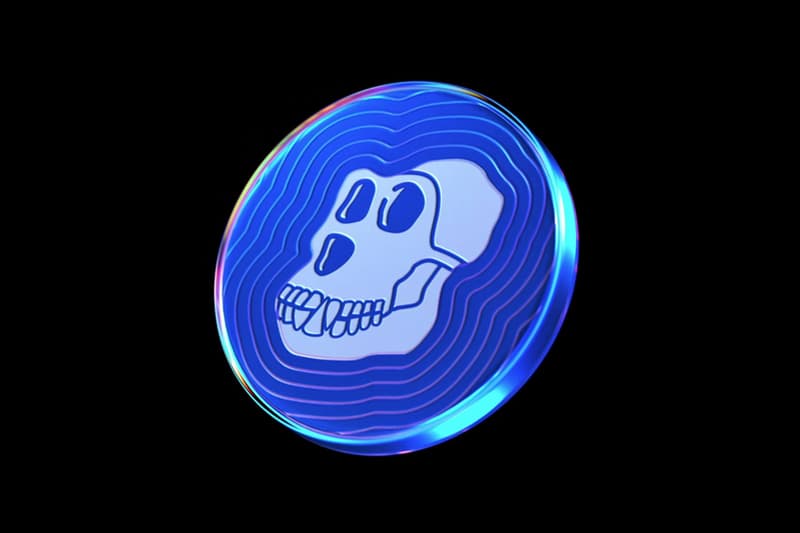 Many brands are starting to see a recovery despite the challenges initially brought on by the pandemic. Some businesses, especially ones that focused efforts on expanding e-commerce ventures, have even seen profits rise even higher than before.
HYPEBEAST has rounded up the top business and crypto stories of the week so you can stay in the know about trends across industries.
Business
"The storied, nearly century-old studio — with more than 4,000 film titles, 17,000 TV episodes, 180 Academy Awards, and 100 Emmy Awards — will complement Prime Video and Amazon Studios' work in delivering a diverse offering of entertainment choices to customers," said Amazon in a statement. The transaction was completed after the deal received clearance from the EU's antitrust regulator.
The luxury Italian fashion house announced that Filippo Grazioli will be taking over for Alberto Caliri. Grazioli will head up the men's and womenswear lines while also supervising the brand's lifestyle sector.
View this post on Instagram
According to Bloomberg, Rihanna is eyeing an IPO valued at $3 billion USD. The fashion brand recently raised $125 million USD during a January funding round.
Moderators will have the ability to report comments, remove viewers from Lives and turn off comments for a specific viewer. Users will be able to assign moderators to their Lives by tapping the three-dot icon in the comment section while live streaming.
Streamers + Mods = Dynamic Duo ❤️

We're launching Live Moderator on Instagram Live, where creators can assign a mod and give them the power to:

✅ Report comments
✅ Remove viewers from Live
✅ Turn off comments for a viewer pic.twitter.com/S9j7s4dInB

— Instagram (@instagram) March 11, 2022
Located in Magdeburg, the "mega-site" will feature two separate factories slated to begin production by 2027. The new facility in Germany will be one of the first steps towards "creating a next-generation European chip ecosystem and addressing the need for a more balanced and resilient supply chain."
Crypto
ApeCoin ($APE) will be independent of Yuga labs and controlled by a decentralized community called the ApeCoin DAO. It will initially be used as an in-game token for Yuga Labs titles, and future ApeCoin sales will be used to fund various digital and physical projects.
For more details, visit https://t.co/NcDUHj0w6u.

— Bored Ape Yacht Club (@BoredApeYC) March 16, 2022
Following J.P. Morgan's move into Decentraland last month, HSBC has just acquired a 3×3 LAND site. It will later use the plot to connect with sports, esports and gaming enthusiasts.
The space is titled AMBUSH® SILVER FCTRY, titled after Andy Warhol's creative studio Silver Factory. Users can access the space by visiting the brand's website, where they are transported into a futuristic spacecraft as an avatar dressed in a spacesuit.
Hope you guys had fun Treasure Hunting of AMBUSH® POW!® GLOW IN THE DARK #NFT inside our Metaversion 'SILVER FCTRY' today!!!! ?

Congrats to all the people who hunted (minted)!!! ?#nftnews #pow #nftcollection #NFTJPN #NFTs #NFTCommunity #NFTJapan pic.twitter.com/cQIza40SBF

— AMBUSH® (@ambushdesign) March 18, 2022
"We're working on bringing NFTs to Instagram in the near term," Mark Zuckerberg revealed during a talk at SXSW. Last year, Instagram head Adam Mosseri said that the company was "actively exploring" NFTs.
On Monday, March 21, HYPETALKS will tap Betty and Mec from NFT collection Deadfellaz, WonderPals' illustrator and product designer Mina, World of Women art and investment liaison Dani Ton, and Maliha Abidi, founder of Women Rise, to discuss representation in the digital world. The panel will tackle issues of how to create a more equitable metaverse and build NFT projects that reflect a range of experiences.
Upcoming #HYPETALKS with: @Deadfellaz(@betty_nft @mecdot)@WomenriseNFT(@Maliha_z_Art)@worldofwomennft(@_DaniTon_)@minasnft(@WonderPals)

Join us on March 21, 8pm EST on @HYPEBEAST. pic.twitter.com/hg8VvutPPF

— HYPEBEAST (@HYPEBEAST) March 18, 2022