HYPETALKS Will Explore Women Shaping the Future of Web3
Listen in this Monday, March 21 at 8 p.m. ET on Twitter Spaces.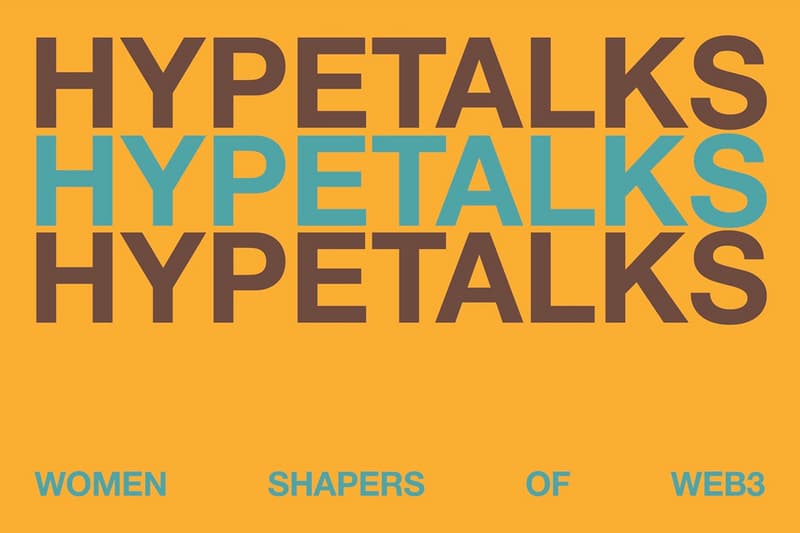 HYPETALKS returns on Monday, March 21, and will tackle the multitude of new ways that women are leaving their mark on web3. Titled HYPETALKS: Women Shapers of Web3, the diverse panel of women creatives will discuss representation in the digital world and building NFT projects that reflect a range of experiences.
HYPEBEAST Web3 Managing Editor Rosie Perper will facilitate a conversation between some of the leading figures in web3 development.
Betty and Mec are two of the names behind Deadfellaz, an Ethereum-based collection of 10,000 NFTs launched in August 2021. In addition to NFTs, the co-founders refer to Deadfellaz as a "metaverse brand" and have hosted events in Decentraland, including a token-gated Halloween party.
Mina is the illustrator and product designer behind WonderPals, an NFT series and close-knit online community founded on principles of kindness and bringing joy to one another through digital art.
Dani Ton serves as the art and investment liaison for the NFT brand World of Women. Co-created by four friends, World of Women aims to cultivate a community that celebrates and increases representation, inclusivity and equal opportunities for all.
Maliha Abidi is the founder of Women Rise, a collection of 10,000 randomly generated and unique NFT art pieces featuring attributes from around the world. Prioritizing diversity and inclusivity, traits depicted in the NFTs go beyond skin color and spotlight women coders, astronauts, scientists and more.
Tune in to HYPETALKS: Women Shapers of Web3 at 8 p.m. ET on Monday, March 21, via HYPEBEAST on Twitter Spaces.