Denzel Curry's 'Melt My Eyez See Your Future' To Feature JPEGMafia, Rico Nasty and More
Slated to drop on March 25.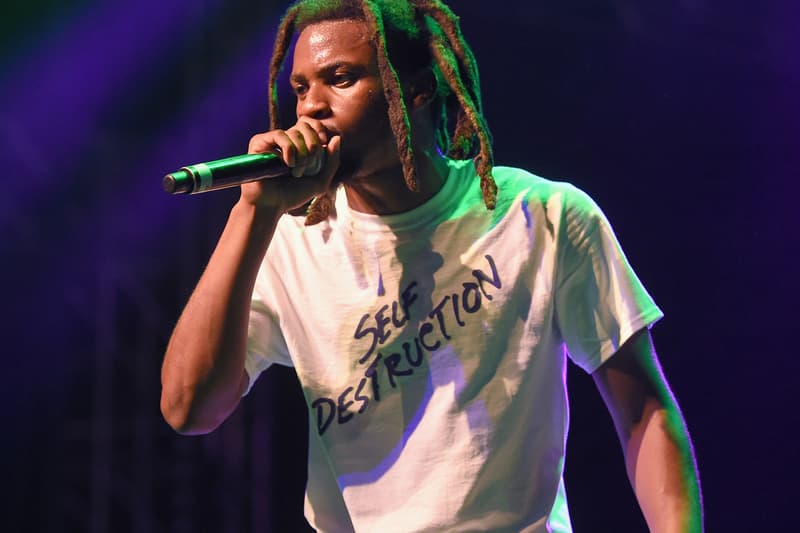 Denzel Curry has shared the tracklist for his long-awaited album Melt My Eyez See Your Future. Alongside a previously released collaboration with slowthai, entitled "Zatoichi," the LP packs in guest appearances from Thundercat, T-Pain, Robert Glasper, JPEGMafia, J.I.D, Kenny Beats, Rico Nasty and more.
Spanning 14 tracks in total, "Melt Session #1" serves as the lead single and features both guest verses and production from Glasper. JPEGMafia produced "John Wayne," featuring Buzzy Lee, the stage name of Sasha Spielberg.
Later in the album, 6lack, Rico Nasty, JID and Jasiah all appear together on "Ain't No Way."
"I like traditional hip hop, I like drum and bass, I like trap, I like poetry, so a lot of that is going to be interwoven in this album including jazz and a lot of genres that I came up on as a kid and just being in my parents' house," Curry said in a press release announcing the project. "This album is made up of everything that I couldn't give you on TA13OO or Imperial because I was going through depression and anger issues."
Curry first teased Melt My Eyez See Your Future to fans at the beginning of the year in a Western-style video. The project will land as the rapper's sixth studio album.
Starting in Denver, Colorado on April 1, Curry will tour the album, wrapping up at the end of the month in Glasgow, United Kingdom. He'll also hit the Governor's Ball in New York.
Denzel Curry's Melt My Eyez See Your Future is out for streaming on March 25.
View this post on Instagram
In other music news, Aaliyah's self-titled album will be released on vinyl for the first time.