Def Jam Recordings Celebrates Women's History Month With 'THE WOMEN OF DEF JAM' Compilation
Featuring cuts from Foxy Brown, Rapsody, Jhené Aiko and more.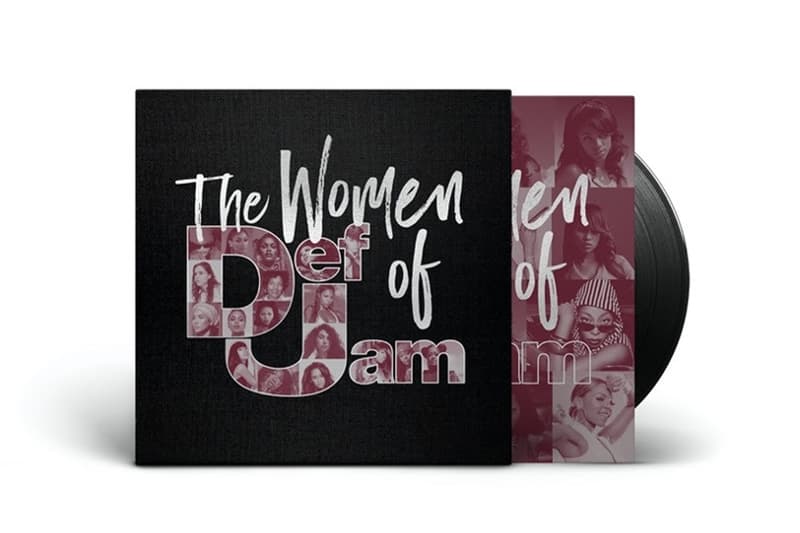 Def Jam Recordings is paying its respects to the women on its roster with THE WOMEN OF DEF JAM, a 24-track compilation releasing in time with Women's History Month.
Offered as collector's edition Triple-LP box set, the compilation features cuts from the women who have dominated hip-hop and R&B from the '90s to the present, including Nikki D, Foxy Brown, Boss and Ashanti, to Amerie, Teyana Taylor, Alessia Cara, Rapsody and Jhené Aiko. A press release adds that for the first time since 2007, Def Jam has an all-female marketing staff and has never had as many women on its A&R team as it does today. Additionally, over half of the label's staff are women, including seven women of color in senior executive positions, and two of three executive leaders and eight of ten department heads are women.
"There are so many amazing stories to tell about Def Jam today and how women have been positioned across the company," Tunji Balogun, Chairman & CEO of Def Jam Recordings, said in a statement. "All of which is to say," Balogun concluded, "there is a lot to celebrate at Def Jam for Women's History Month."
"We're incredibly proud of this dynamic group of leaders and future leaders," added Def Jam EVP/GM Nicki Farag and Def Jam EVP/President 4th & Broadway LaTrice Burnette. "Def Jam has always been about setting the tone and leading the culture. The women of Def Jam are doing that every day."
Stream THE WOMEN OF DEF JAM on Spotify and Apple Music.
Elsewhere in music, ROSALÍA, Charli XCX and Syd x Lucky Daye lead the week's Best New Tracks.